So you want to break in your new gun but don't know if you should follow the manufacturer's method or listen to your shooter friend's suggestions? We gotcha because our barrel break-in method below is easy to follow and effective! 
But first, let me ask you this, does your barrel really need to be broken in? If you're unsure, read on as we define what barrel break-in is and why it is needed.
What is Barrel Break-In?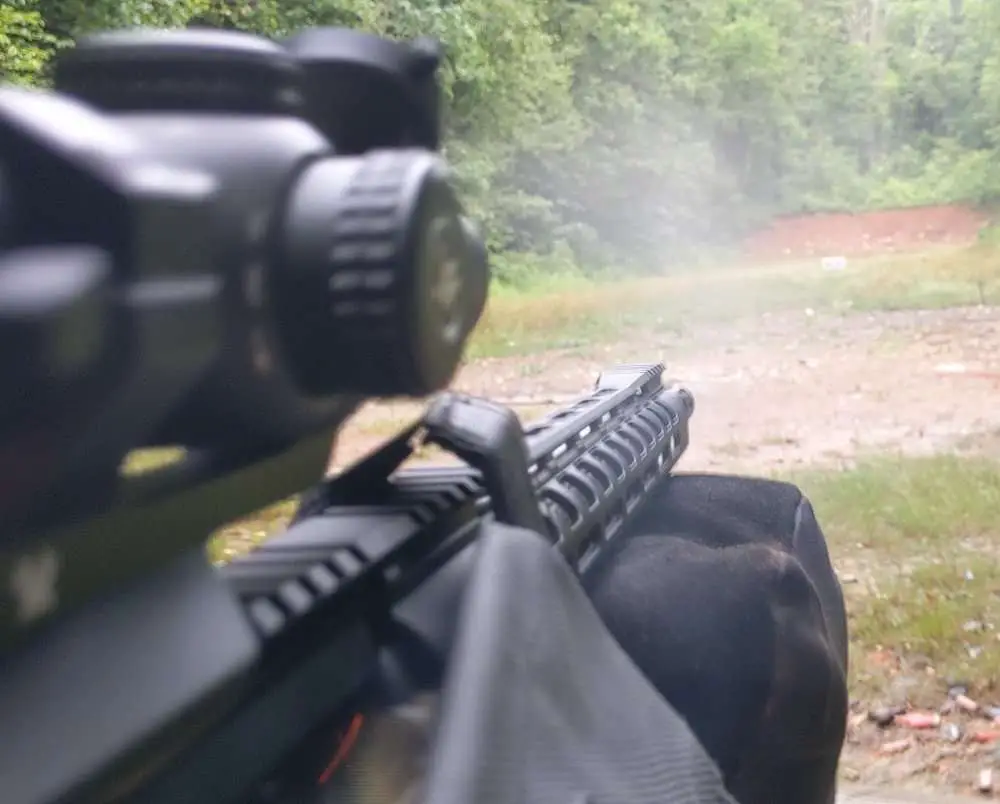 When firing shots from a new barrel, there'll be some rough areas from the machining process. Barrel break-in is the process of sending down more bullets through the barrel to smoothen those imperfections. Just like when breaking in a new pair of shoes where you've got to wear them often to achieve a snug fit.
It also involves cleaning the barrel in between shots as the copper buildup from fired shots can interfere with the process.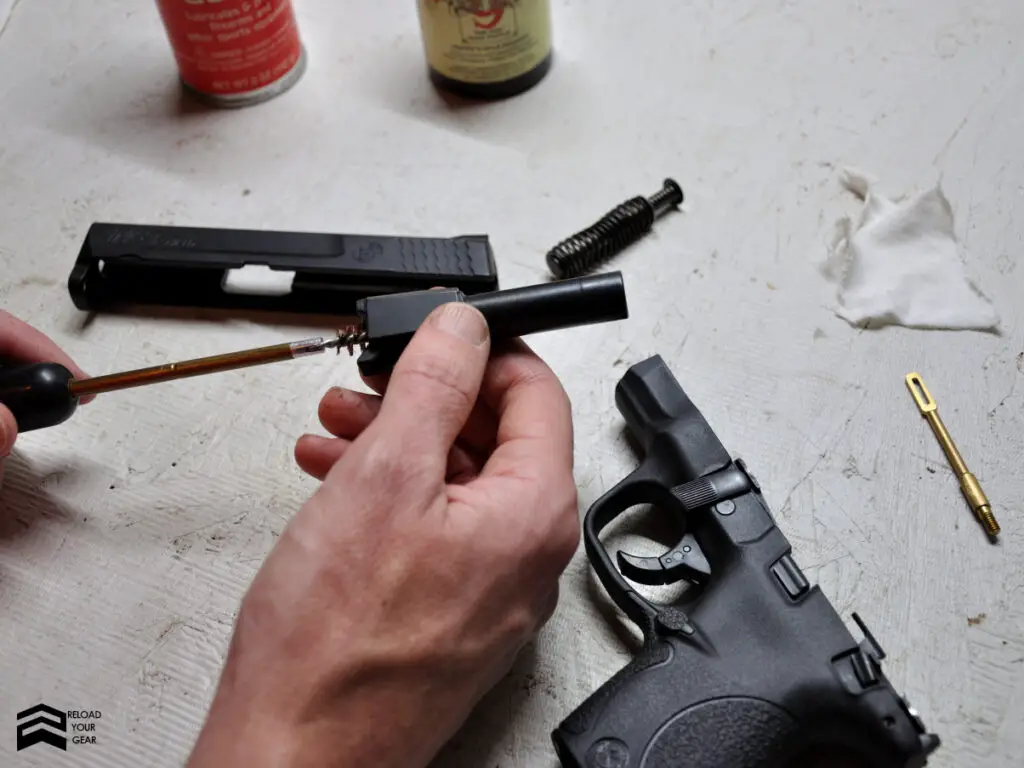 The need for barrel break-in will vary depending on the manufacturing process of the barrel itself, which is why it's worth checking with your barrel manufacturer. They'll know how to get the most out of your new purchase normally, but their advice may be tailored for the average shooter and not niche applications such as precision long-range shooting.
Why is Barrel Break-in Needed?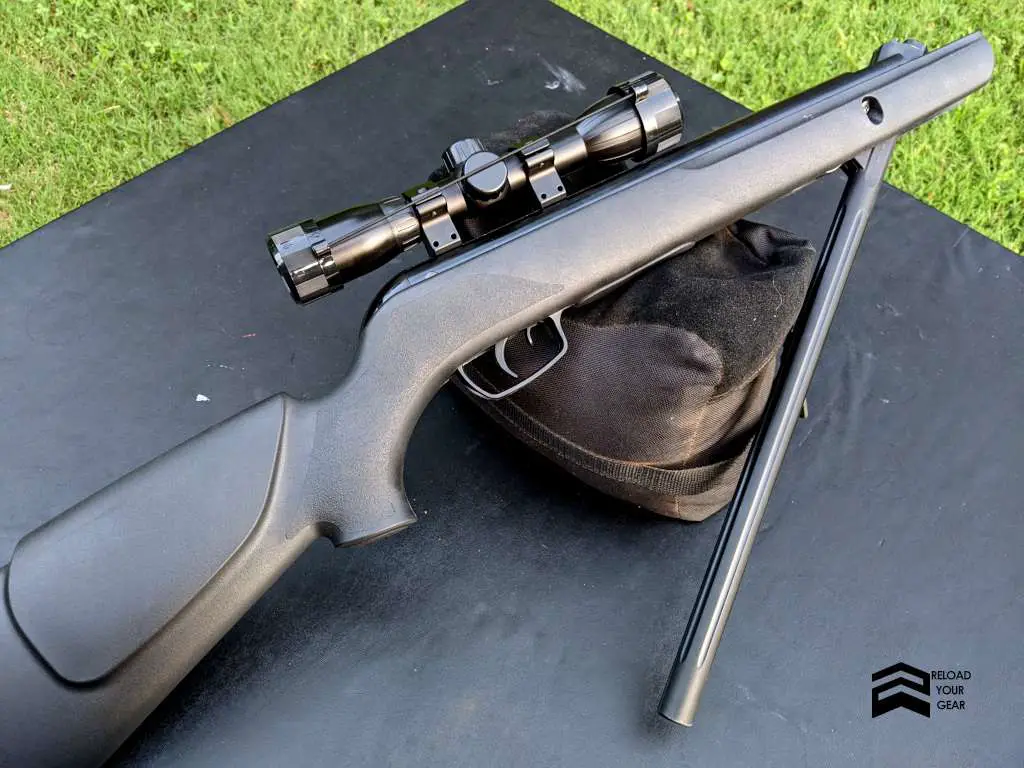 The imperfections in a new barrel can affect how the bullet spins, therefore derailing its trajectory along with the chances of hitting your target. That's why break-in can help.
But not all barrels need to be broken in. Barrels that are cold-hammer forged are normally already as ironed as they can get so they won't have rough edges like machined barrels; hence breaking them in is useless. 
Also, you won't benefit from trying to break in chrome-lined barrels (that are already smooth and accurate right out of the box) and barrels with an ultra-hard black nitride finish.
How to Break In a Barrel
Here comes the part you've been waiting for!
You'll Need:
Procedure
Fire a shot. Make sure your optic is sighted in properly.
Soak at least 3 cleaning patches in your preferred bore cleaner.
Wipe the barrel using the soaked patches then make at least 10 passes with the brush.
Let the bore cleaner sit in your barrel for 5 minutes.
Now use dry patches to wipe the barrel. Repeat this step until the patches come out clean.
Repeat steps 1 through 5 until your shots settle into nice groups, normally 15-20 rounds.
Bestseller No. 1
Sale
Bestseller No. 2
Barrel Break-In Tips
You can save a few bucks by shooting factory rounds initially for sighting-in process, then switch to your preferred loads later. It's important to have consistent ammo for the final stages. You want any flyers to be only caused by your barrel and not also ammo.
If you're doing the break-in during hot weather, cool your gun in the shade or where it can cool down quickly between shots.
The cleaning process is a little challenging in the beginning but gets easier as you go along.
Conclusion
Remember, not all firearms need their barrels broken in. And barrel break-in will not work on poorly machined barrels with major manufacturing defects. If you have extra money on the side, it's always better to invest in a high-quality barrel.
Speaking of high-quality barrels, if you're looking for one, you can find it in the best 6.5 Creedmoor barrel article.
Last update on 2023-09-02 / Images from Amazon Product API