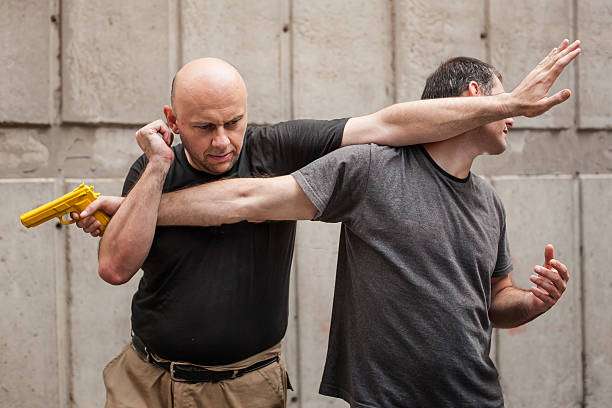 As the world evolves, self-defense training has become a necessity not only for grown-ups but also for kids and young adults. That's why we put together the best self-defense blogs plus the best martial arts schools for all ages in this article.
Best Self-Defense Blogs
Aside from publishing self-defense articles, Cobra Self-Defense also gives interested readers a chance to become an instructor through their training. 
Code Red Defense takes a new approach and perspective on teaching self-defense. They also have an article that discusses how to use improvised weapons for self-defense. 
This blog's topics don't only cover self-defense but also practicing safety in general. It has articles about vehicle safety, tips for first-time gun owners, how to stay safe while pumping gas, and more. 
This blog has articles that list cool self-defense moves and techniques, discuss how meditation can help in learning self-defense, and which self-defense weapons are most effective. 
This site lists the best martial arts school in Largo. It also has an article that talks about the type of martial arts that's best for fitness.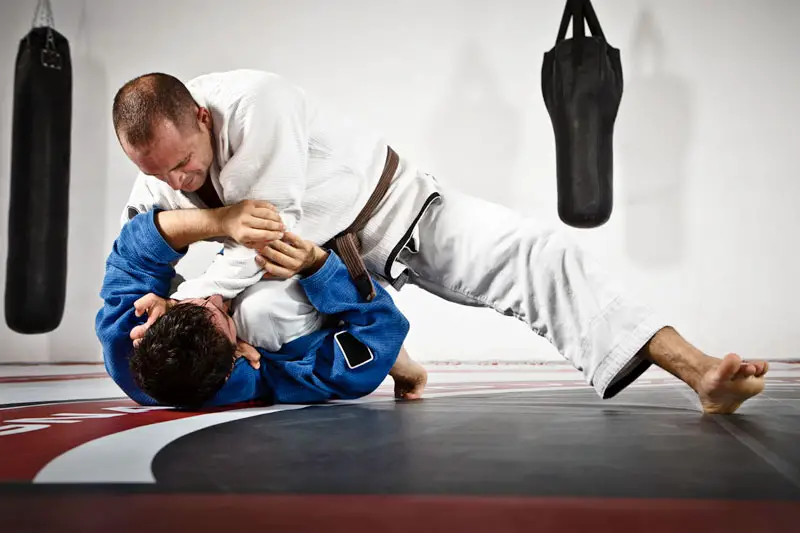 Some of our favorite articles from this blog talk about self-defense tips for runners and dog walkers, as these topics aren't often given attention on most self-defense blogs.
Self-Defense Basics
This article reminds all new and experienced gun owners that they can only use a gun for self-defense and that it can only be used to protect innocent lives from inevitable danger. It also has guidelines that one can follow when carrying either for home defense or concealed carry. 
In this blog, Exeter's instructors give advice and tips about female self-defense, starting to learn martial arts, their bully-proof course, and more self-defense basics. 
In this article, the author discusses how similar self-defense training is to a food diet. Using the food pyramid, the author listed which self-defense aspects should be prioritized and which should be used less. 
This blog clears up some myths about martial arts. It also has articles that list shadow boxing tips, the benefits of martial arts on teenagers, and more self-defense-relevant topics. 
This blog reveals the best martial arts for self-defense from a navy SEAL's perspective. 
Spikey helps women learn self-defense by giving them empowerment advice and tips. This blog also has articles about sexual assault awareness, how rapists look for potential victims, and other topics that promote women's safety.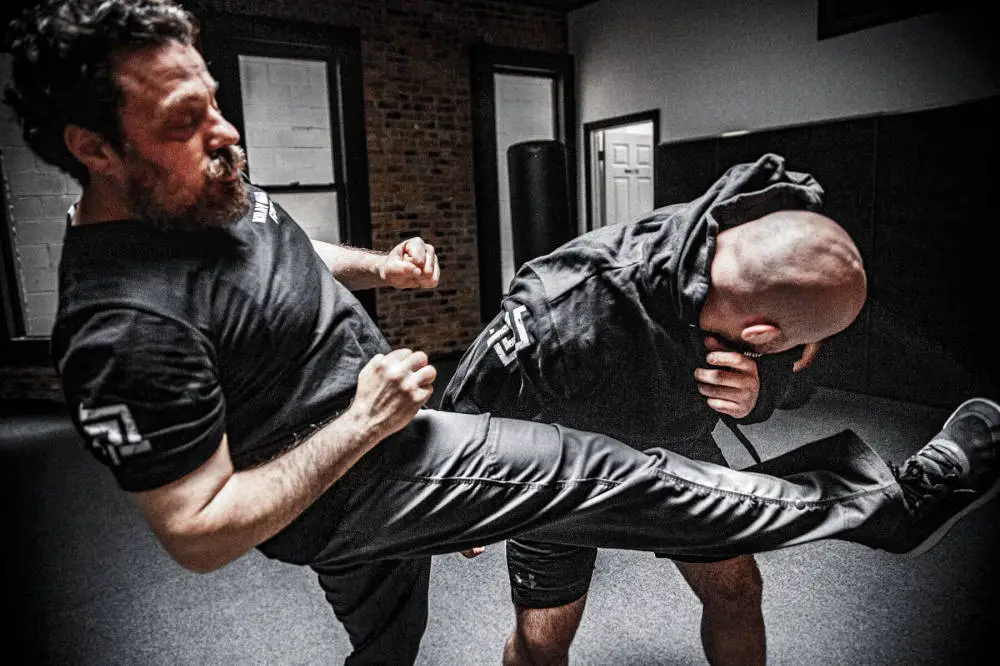 This website emphasizes that having the right mindset is critical to effective self-defense. 
All About Martial Arts
This blog covers the health benefits of martial arts, tips when starting martial arts training, and how martial arts can help you achieve your fitness goals. 
Self-Defense Podcast
The CCW Safe podcast discusses topics that are relevant to self-defense, such as post-incident actions, defensive displays, and reasons for negligent discharges. One of its best articles is about getting to safety after a self-defense shooting.
Self-Defense Weapons 
Gritr Sports is a webstore for guns and shooting accessories that also publishes reviews for self-defense and concealed carry weapons. 
This website reviews the best self-defense weapons and how to choose the right ones. Some of their reviewed products are stun guns, pepper sprays, throwing knives, stun flashlights, and more!
Self-Defense Shops
You can purchase self-defense training videos, books, apparel, DVD's, and accessories from this shop.
Self-Defense Schools
Established in 2002, Raberge's Martial Arts School has been helping its students build character and develop their martial arts and leadership skills.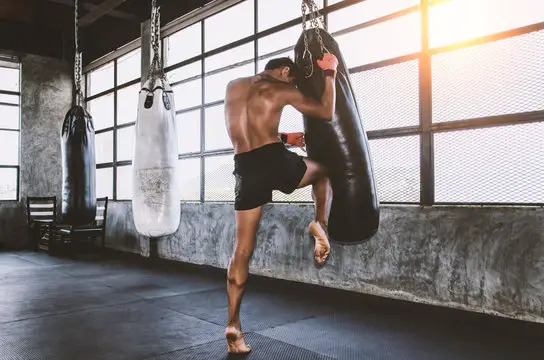 The Seven Spears offers Brazilian Jiu-jitsu, Muay Thai, Karate, and Women's Kickboxing classes. They also have summer camps for kids and friendly tournaments to test out their students' strengths and sportsmanship. 
This training center offers courses for beginners, home defense, handgun training, women-only defense, concealed carry Krav Maga, Third Party protection, and other tactical classes.
The Academy of Self-Defense provides exclusive tutorials and has an extensive video library for its online classes. They also offer a 14-day free trial program for interested students.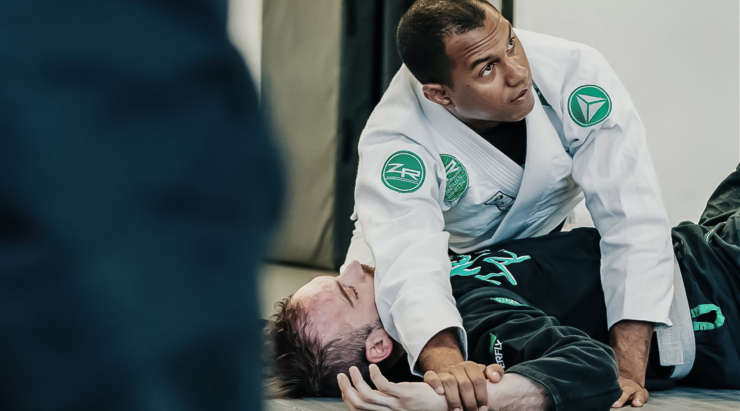 This martial arts school offers classes in self-defense, kickboxing, and mixed martial arts for children and adults. All their professors have black belts in Brazilian Jiu-jitsu, and one of them is one of the most sought-after Brazilian Jiu-jitsu teachers in the US. 
American Top Team West Pines offers classes in Krav Maga, Brazilian Jiu-jitsu for kids and adults, and Mixed Martial Arts for all ages. Plus, you can use their one-week free trial program to experience their programs yourself before enrolling. 
Aside from Judo, Jiu-jitsu, and Mixed Martial Arts, this self-defense school also teaches Zen Martial Arts through their Baby Buddha program. This course targets to improve students' hand-eye coordination while incorporating patience, discipline, effort, and mental focus.
Fit to Fight instructors teach their students self-defense that prepares them for real-world scenarios and everyday situations. 
Glory Martial Arts Center offers Krav Maga, Brazilian Jiu-jitsu, and Muay Thai lessons to kids, teens, and adults. They have branches in Brooklyn and Staten Island. Their blog talks about how to stop the bullying pandemic, why more moms are taking up Muay Thai and Jiu Jitsu training, and how martial arts help us earn self-respect and confidence.
Raijin Self-Defense is a martial arts school located in Bay Shore, New York. It offers classes for kids, teens, and adults.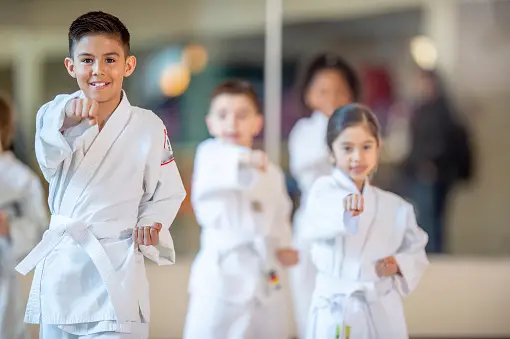 RI Self-Defense Center is a family-owned martial arts school that offers Kids Karate, Streetwise Self-Protection program, Adult Kenpo, and Jiu-jitsu classes. They also give women's self-defense workshops.
Self-Defense 4 U is located in Bedford, Texas. They teach martial arts to preschoolers and older kids. For adults, they offer combative freestyle and Kali lessons for a reasonable price.
One of the articles in this blog lists the reasons why training in martial arts is beneficial to kids and parents.
Martial Arts America gives martial arts and Brazilian Jiu-jitsu classes to kids and teens. They have more advanced sets of classes (including fitness kickboxing) for adults.
Aside from teaching Krav Maga, Karate, and Self-Defense, this school also emphasizes the importance of values such as commitment in our daily lives. 
This self-defense school specializes in teaching Warrior Silat. Warrior Silat is an Indonesian martial art that focuses on hand-to-hand combat, joint manipulation, and the use of bladed weapons, making it great for self-defense training.
Wisdom Self-Defense promotes the Keysi Fighting Method. This technique involves covering oneself and responding aggressively.
Krav Maga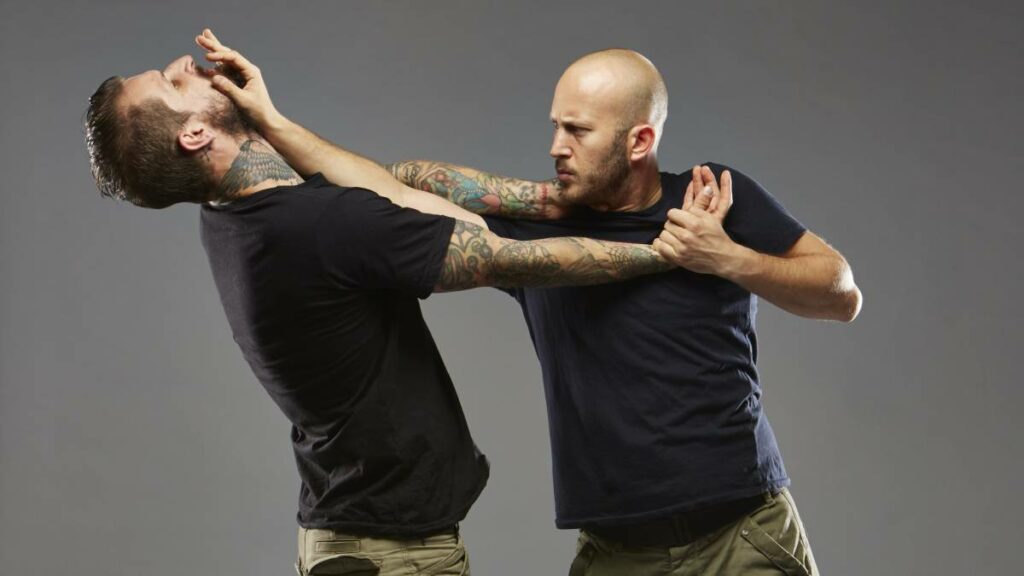 AOS Self-Defense specializes in teaching the art of Survival Krav Maga. This school's goal is to help people improve their lives by learning self-defense. 
Aside from articles about Krav Maga, this blog also posts articles about which martial arts are best for weight loss, what are the best strength exercises for self-defense, and more. 
This blog talks about the essence of Krav Maga. It has articles talking about the pillars of self-defense training, how to apply Krav Maga in everyday situations, and the basic principles of Krav Maga.
Martial Arts for Kids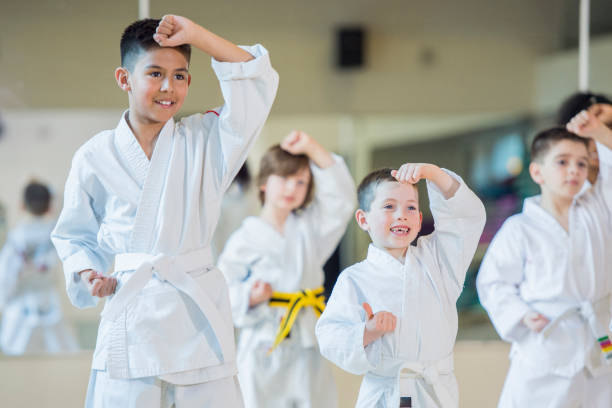 This article explains how having self-defense knowledge benefits children not only to boost their confidence but also in dealing with bullies at school. 
American Kick Langhorne is a martial arts school that offers classes for preschoolers and older kids. They also have summer camps and hosts birthday parties. Their blog has articles that explain the benefits of martial arts to children, how they can use it as self-defense from bullies, and how it can help those suffering from anxiety. 
American Kick Princeton offers the same programs as its Langhorne branch. Their blog discusses how martial arts classes help lessen tantrums in toddlers and that learning martial arts is not only about self-defense but also about discipline and learning how to lead. 
New Era Martial Arts' blog discusses why kids taking up martial arts classes are more disciplined. It also lists the essential life skills that children achieve during martial arts training.
Self-Defense for Women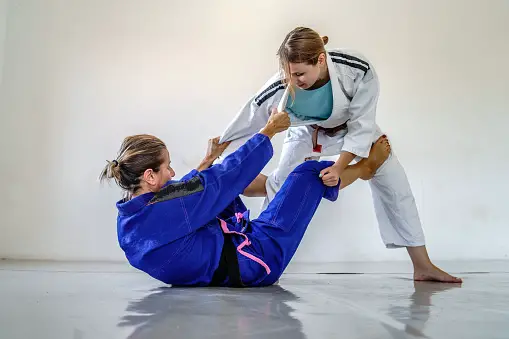 This website promotes self-reliance and raising self-defense awareness in women by educating them and helping them enhance their skills and confidence. 
This article lists and explains why Brazilian Jiu-jitsu, Krav Maga, and Taekwondo are the most beneficial type of martial arts for small women's self-defense. 
This article by Premier Martial Arts discusses why martial arts is great for women's self-defense. It also briefly explains why Taekwondo, Muay Thai, and Krav Maga are best suited for women's bodies. 
Home Defense
This blog mostly covers home defense tips. Some of our favorite articles are about Springtime robbery prevention, campus safety, and their home defense gadgets review.
State-Specific Self-Defense Blog
This South African blog has articles on the worst self-defense tips, what to do during a violent attack, how to choose a self-defense weapon, and more topics that can enhance your knowledge about self-defense. 
Krav Maga Australia offers instructor courses, business workshops, security programs, women's self-defense training, and Krav Maga for kids. 
Self-Defense News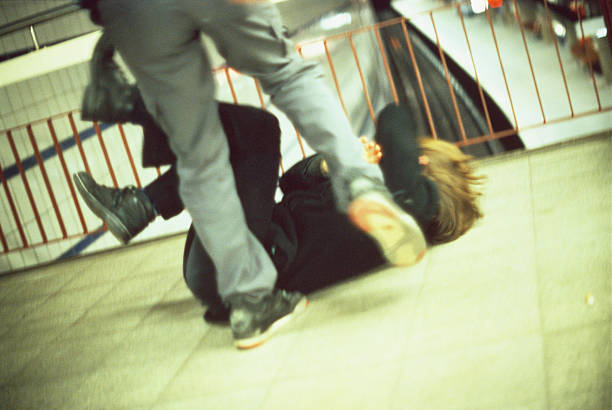 The Department of Self-Defense publishes stories and news about self-defense products, techniques, and tips. 
This website publishes the latest and most relevant news related to self-defense weapons such as pepper sprays and batons. 
Self-Defense Shooting Blog
This blog shows real-life shooting videos and analyzes how each shooting scenario could have been neutralized or handled better.
Self-Defense Vlogs
Red Dragon posts videos with self-defense classes, tutorials, and tips. They also have videos that discuss firearms maintenance and cleaning.