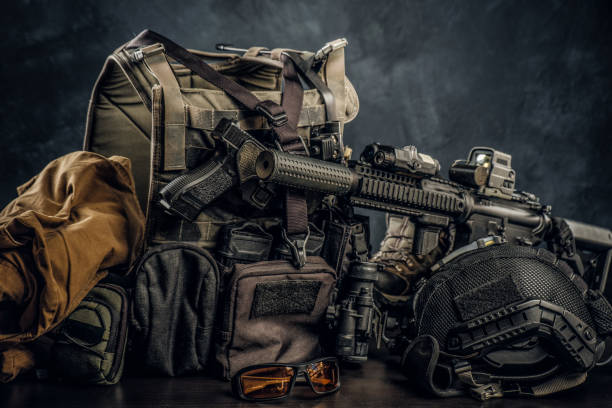 Whether you're into competitions, hunting, plain backyard shooting, or just want to start a gun collection, you'll need to learn more than the basics. Want to be in the know? You came to the right place! We've pulled together the best shooting tactics blogs that'll help improve your shooting performance and also, help you keep up with your shooter friends!
Shooting Gear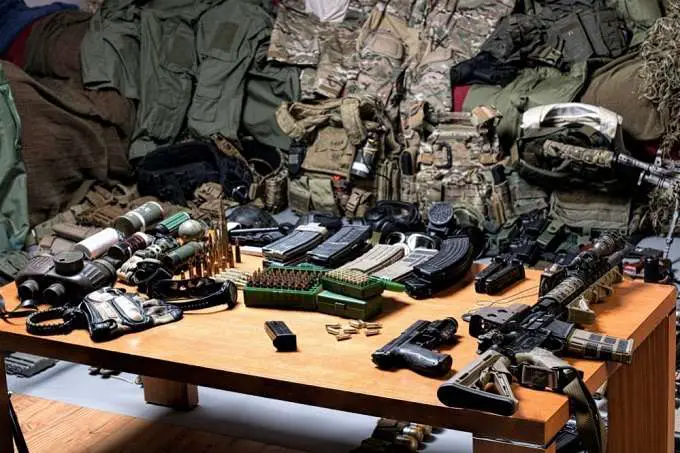 Gun Digest reviews a wide range of guns, from handguns to rifles (hunting and tactical) to military firearms.
This site publishes easy-to-read product reviews based on real testing. Minute Man Review also promotes firearms safety and education.
Shooting Gear Shops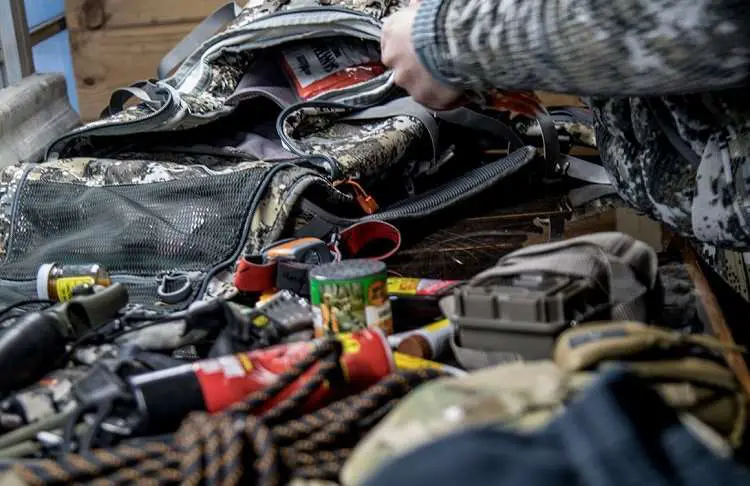 Aside from being an authorized store for all shooting gear, Optics Planet also publishes reviews on optical devices such as bow sights, binoculars, and riflescopes, as well as laboratory equipment. 
As its website name implies, Cheaper Than Dirt offers the highest discounts on firearms, firearm parts, hunting gear, survival gear, shooting gear, and ammo.
Aside from their online store, Gritr Sports also has a physical store in North Richland Hills, Texas where they have a range near the store if customers want to practice shooting. They also buy used guns and offer cash for guns programs.
Shooting Gear Buyer Guides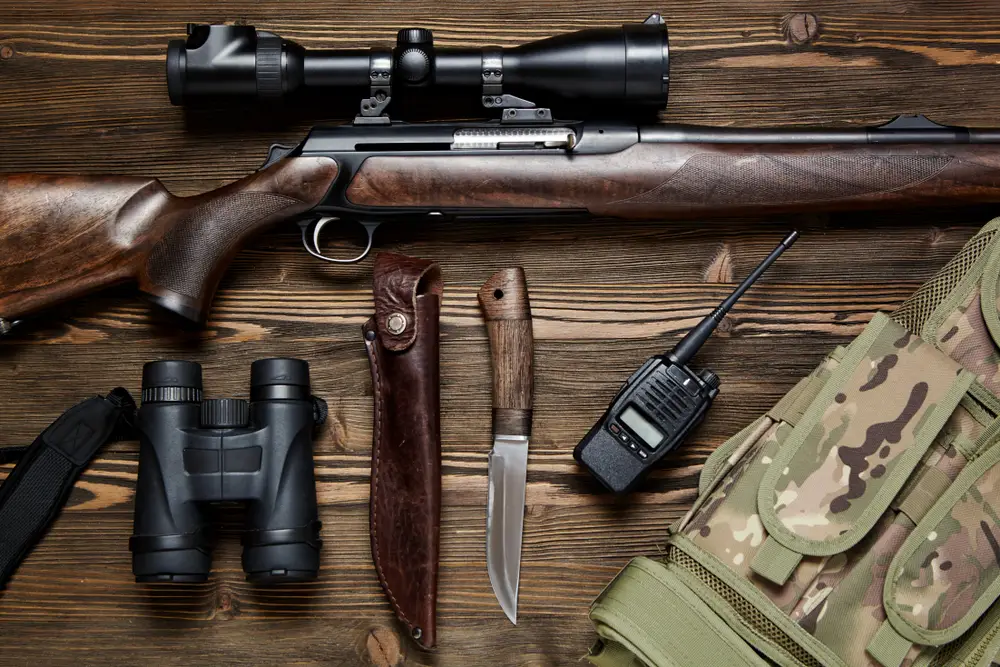 GunMann adheres to its No B.S principle when it comes to writing buyer guides. This site also ensures its readers that their articles are backed by research and are written by experts. 
The GunMag Warehouse specializes in selling magazines, along with other gun parts and accessories. The Maglife is GunMag's official blog that contains product reviews, as well as podcasts and news about guns. 
Shooting Tactics Blogs for Beginners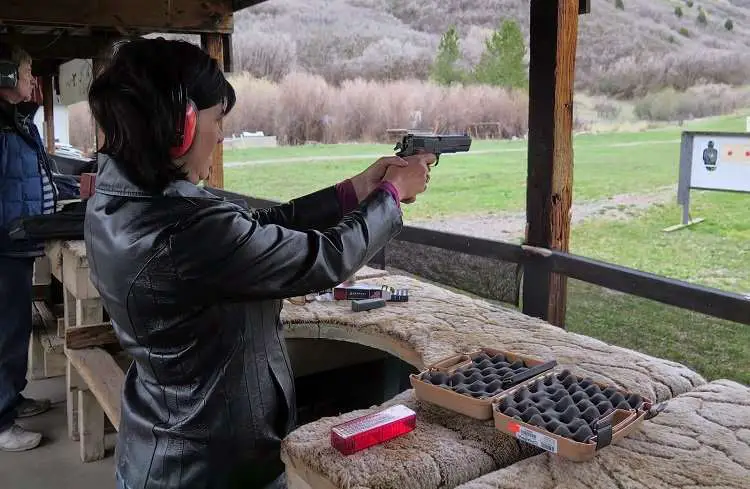 This website contains user guides for all types of guns, shooting equipment, gun maintenance, reloading, ammo, and more! Their reviews and blogs are tailored for newbies. The site also has a gun price checker and a section for the latest deals.
The Armory Blog specializes in unique lists related to guns and shooting. Some of these articles are about must-watch gun YouTube channels and online ammo sources. They also publish reviews about the latest shooting gear and write news about the best gun deals. 
Gun Safety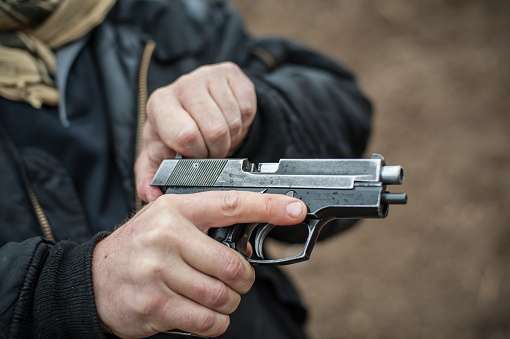 This site not only reviews the latest guns and shooting gear but also the safest equipment for beginners and professionals and their families as well.
Aside from shooting gear and firearms, GunBacker also writes reviews about medical equipment and kits that could help you during emergencies while outdoors. 
Gun News
Gun News Daily began as a written publication that publishes gun news and info. It has been issuing news about shooting and guns (and everything gun-related) for over two decades. Aside from user guides and product reviews, the website also promotes gun rights and fights anti-gun news.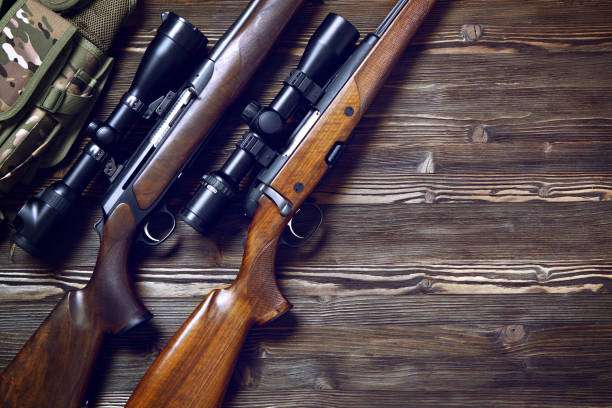 This site focuses on reviewing reloading gear, AR-15s, rifles, handguns, and gun safes. The Arms Guide also publishes the latest news related to firearms and any gun-related issues. The site's writers are loyal second amendment supporters.
The Firearm Blog has sections called Silencer Saturday and Build of the Week which contains really interesting articles about silencers and custom builds. This website also has press releases and announcements for upcoming and recently-launched products. 
Shooting Sports News: Ammoland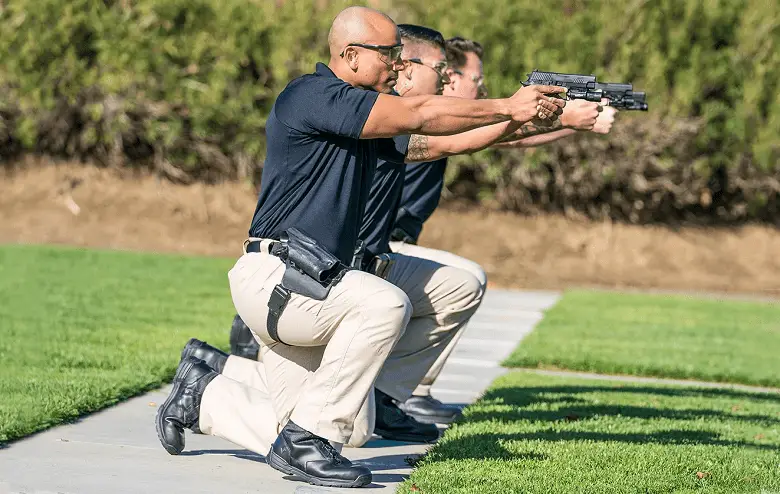 Ammoland issues the latest shooting sports news. Their topics cover ammunition, archery, competitive shooting, conservation, firearms, gun gear, gun rights, and the gun industry.
Outdoor Gear
This site is a complete resource for all your outdoor needs. They have informative guides and hacks on camping, hunting, hiking, and survival.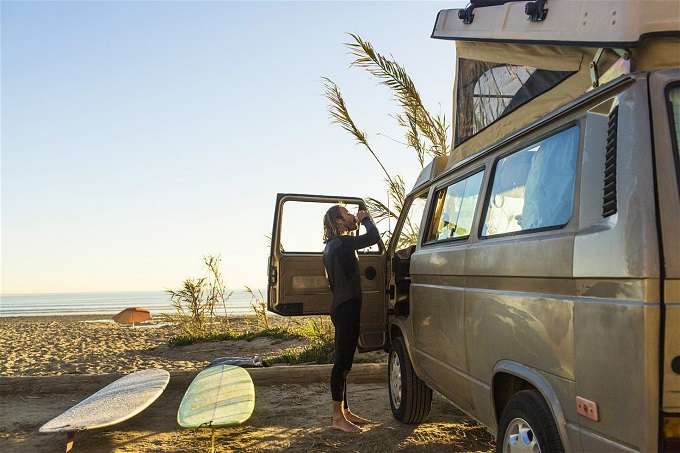 Outdoor Empire promotes hunting, fishing, and camping in style. Aside from product reviews, this site also posts hunting and fishing tips and the coolest and latest outdoor gear.
This blog has the most diverse topics about the outdoors. One of our favorite articles from this site is about 30 experts sharing hunting tips and picking the most essential hunting gear. 
Outdoor Sports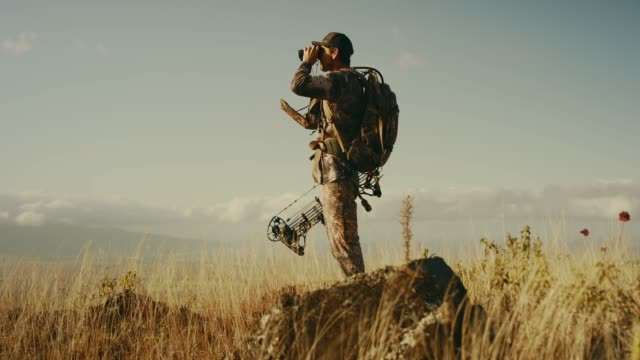 Aside from fishing, camping, and hunting, Scouting Outdoors also publishes content about winter sports, biking, and paddling which is rare on these kinds of websites.
The Ranger Expert team comprises outdoor enthusiasts, primarily hunters. They publish buyer guides and product reviews on archery gear, outdoor optics, hunting supplies, and other shooting essentials. 
This site helps its readers gain the best knowledge about survival, camping, fishing, and other outdoor activities. Some of their best articles are about building your own AR-15 and what to wear when SHTF.
Personal Outdoor Adventures: 
Ron Spomer has been exploring the outdoors for 45 years. He experienced hunting, birding, fishing, and hiking, and is a passionate conservationist.
Savage Arms has a section called Stories from the Road, where the writer shares her personal experiences while exploring the outdoors.
In this blog, Vortex invited several skilled shooting professionals and gun experts as guest writers. 
Archery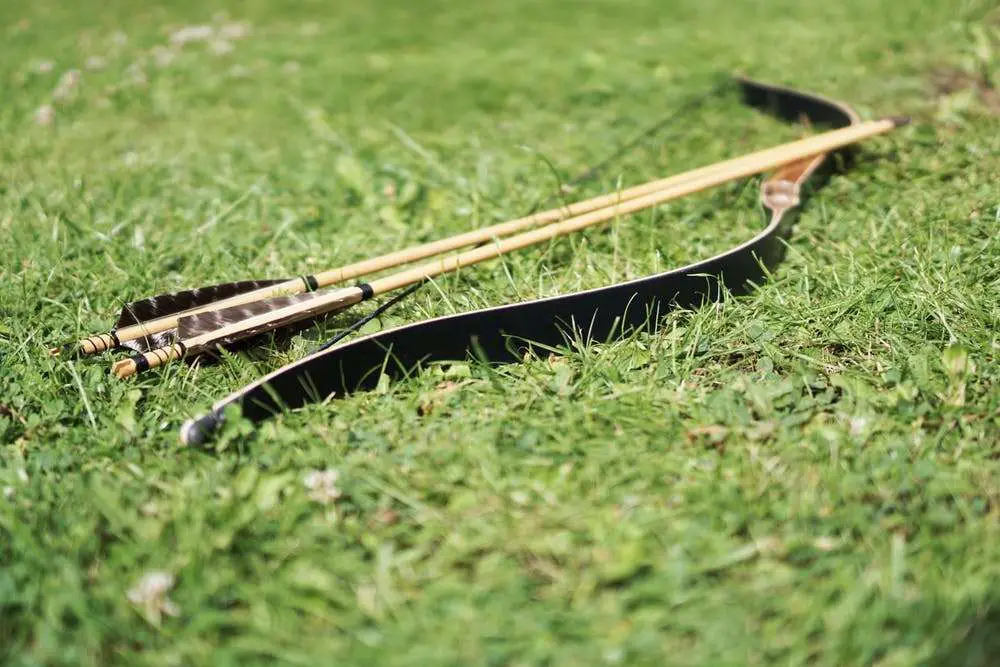 This website helps its readers develop their skills in archery and bowhunting. They have a section on how to get started for beginners, and product reviews for those looking to buy archery and bowhunting equipment.
Archery Business reviews the latest archery gear such as arrowheads, crossbows, trail cameras, and more. The site also publishes news on the latest archery competitions.
This site gives online tips to archery enthusiasts of all levels. Their guides are created to help improve their reader's bow skills and knowledge.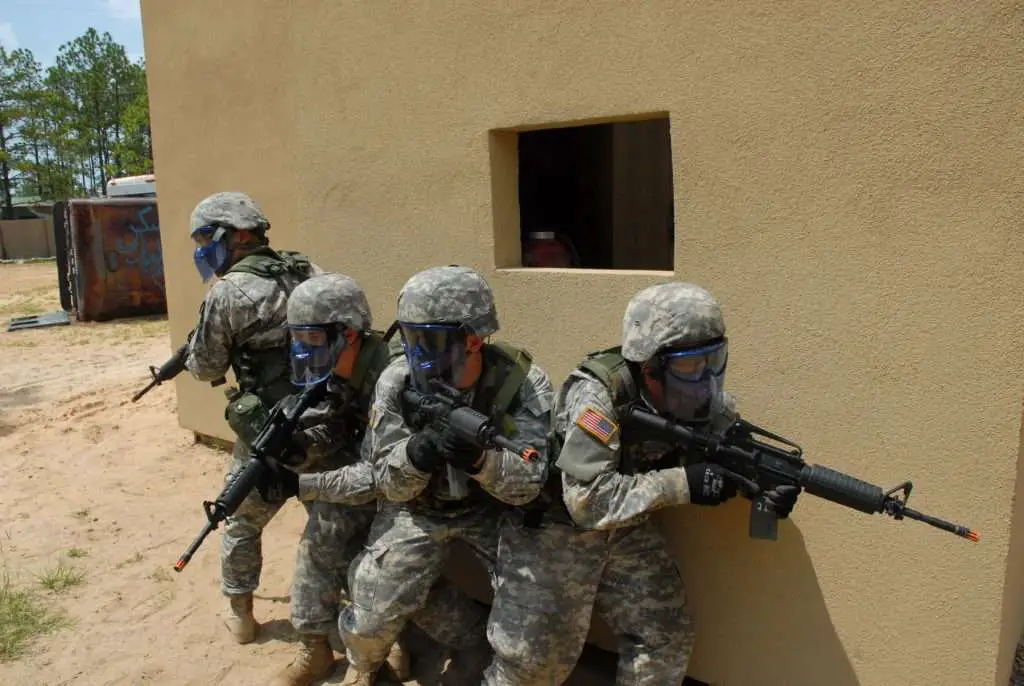 Tactical Gear Shops
This online shop provides a wide variety of tactical gear suited for shooters from all walks of life. They have gear for hunters, beginners, competitive shooters, military personnel, and law enforcement officers. The shop assures its customers that all its products are reliable and are personally picked and tested by the Wing Tactical team.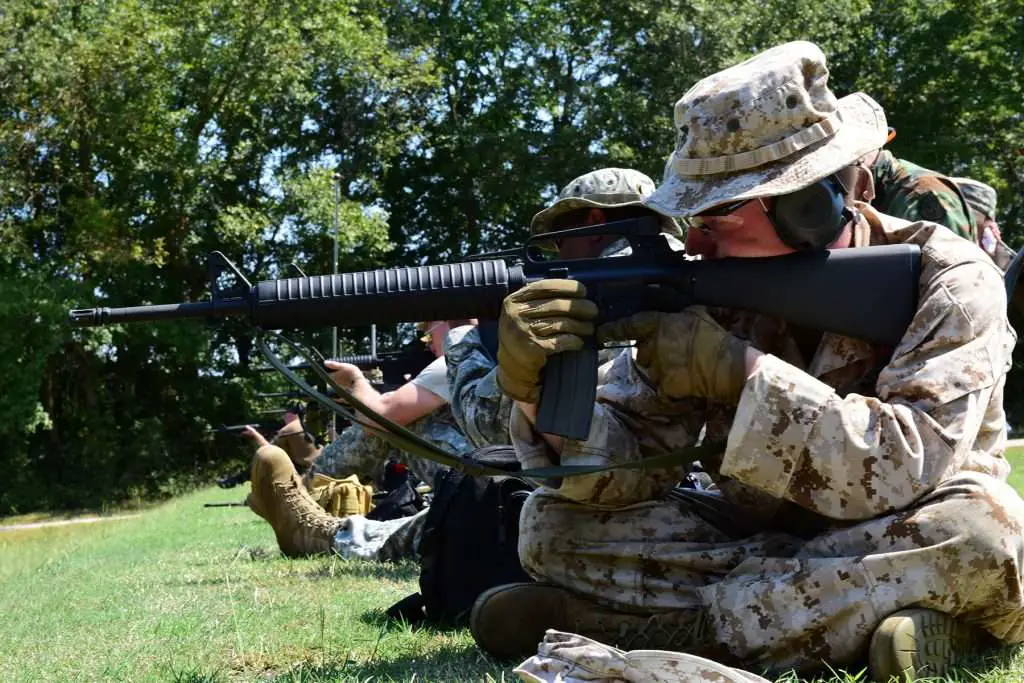 Muddy Outdoors sells hunting and scouting accessories for every hunter's safety and satisfaction. Their products include blinds, tree stands, ground blinds, tripods, ladder stands, trail cameras, rangefinders, and even hang-on's and harnesses.
This shop offers great deals to customers who purchase complete uppers, optics bundles, lower parts kits, and AR15 furniture kits.
Gun Nuts is an online tactical gear shop that has a designated section for gun news and reviews on the latest firearms and shooting equipment. 
Shooting Tactics Blogs Rifle Users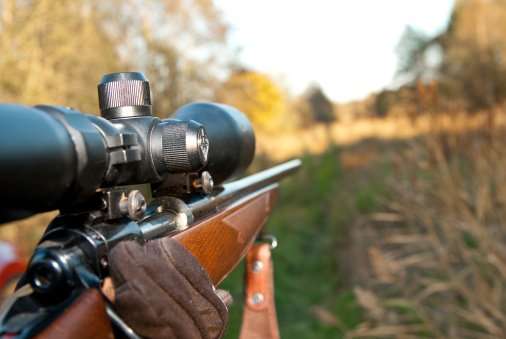 Barrett Rifles publishes shooting guides that are mostly AR-15-related. Some of their exciting articles are about the applications of an offset-mounted red dot sight, hunting with a handgun, and how to operate the AR-15.
The American Rifleman is the NRA's official journal on everything related to rifles.
Shooting Tactics Blogs for Bow Users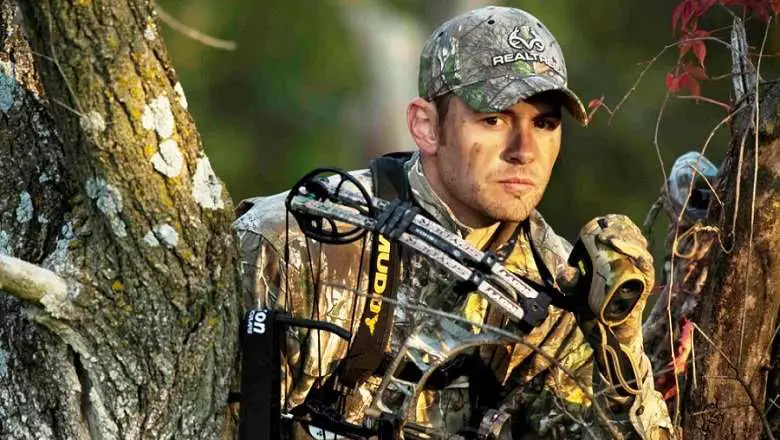 This site is a reliable source for tips, gear reviews, and news about archery and bow hunting.
What's great about this website is that aside from archery and bowhunting basics, it covers topics rarely discussed on similar websites. Some of their interesting articles are about crow hunting, how to cure target panic, and archery tag. 
Firearms
US Precision Defense is a strong supporter of the Second Amendment. Aside from its online store, this website also has a section about gun laws and gun politics. 
Firearm Manufacturers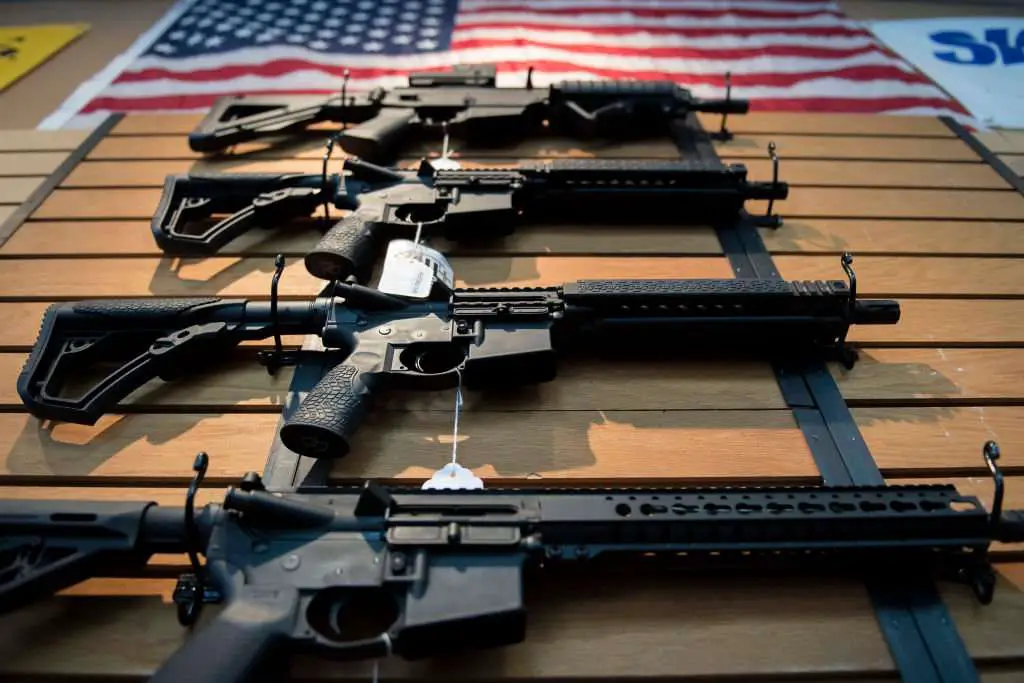 This company has been around since 1526. Beretta is known for its wide range of pistols, rifles, shotguns, and shooting gear.
Mossberg wants to engage with its clients and expand its network through its blog. 
Firearm Reviews: GunPros
GunPros writes product reviews and comparisons on firearms and shooting essentials. The site's editors also answer questions that new gun owners usually ask.
This site features the best handgun comparison. It also has an application that allows you to quickly compare guns by weight, size, and capacity. 
Guns.com serves as a medium for firearms pawnbrokers and dealers in selling guns online easily (and legally) because of their large network of potential customers. 
Most Popular Firearms
If you want to know the latest trend on shooting and guns, American Firearms is the place to go. This site gathers info from retailers, manufacturers, and auction sites to give its readers the most popular firearms on the market.
Expert Shooting Advice
Aside from producing the most reliable shooting optics, Bushnell also created a blog to help their clients improve their shooting and hunting skills.
My Gun Culture covers topics such as competitive shooting, reloading, concealed carry, gun safety, reloading, gun maintenance, and customization. 
The Armory Life publishing team is composed of dozens of writers and distributors who have plenty of experience in the gun and shooting industry, so their reviews are written from these experts' perspectives. 
Hunting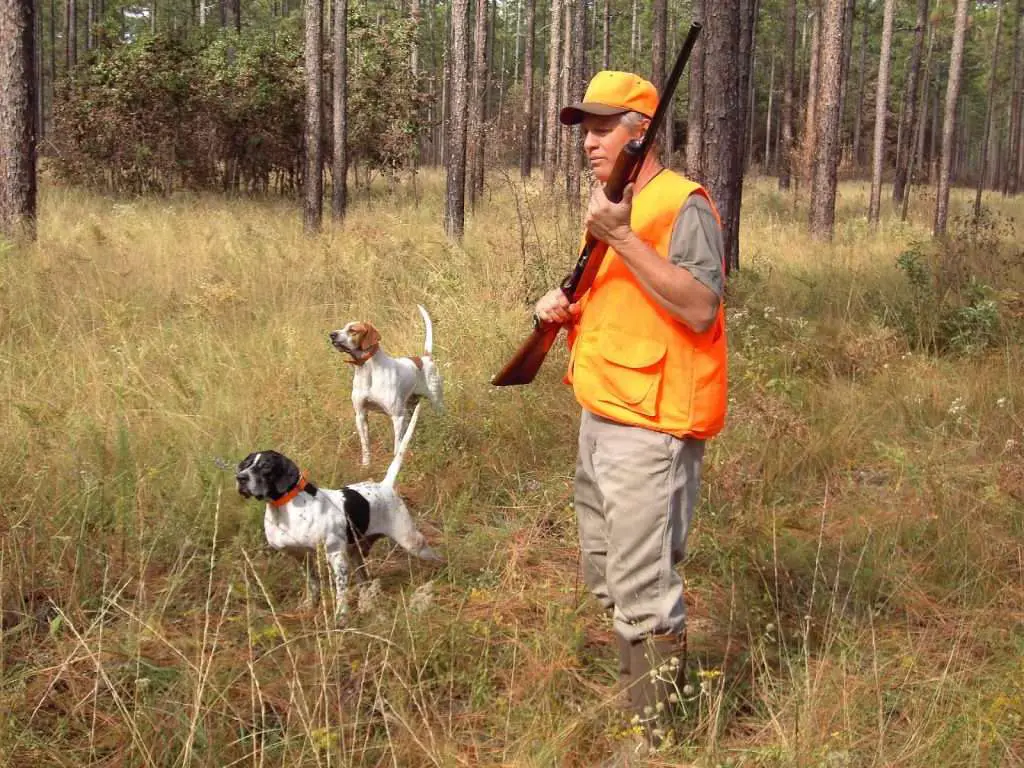 This website covers everything about hunting. It has field journals, hunting gear reviews, hunting news, as well as hunting forums.
American Hunter is an official journal of the NRA. It publishes how-to-hunting tips and the latest gun news.
You can find expert hunting tips and gear on this website. They cover all types of hunting such as bow hunting, fowl hunting, deer hunting, and small game hunting. They also have a section for hunting resources.
Big Game Hunting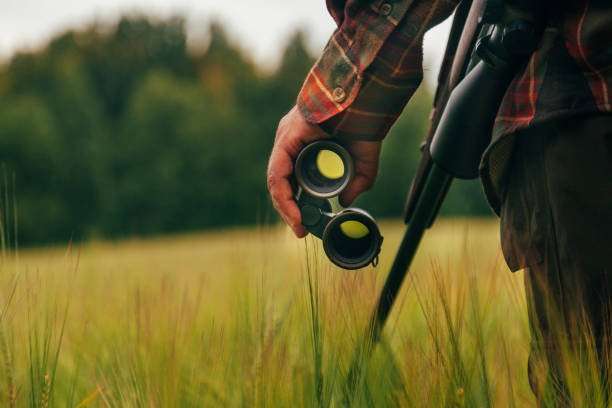 Big Game Hunting aims to help its readers prepare and succeed in every big game hunting endeavor.
This site contains a wide range of archery, fishing, and hunting. Big Game Logic publishes tips to help readers increase their chances of success on their next hunting or fishing trip.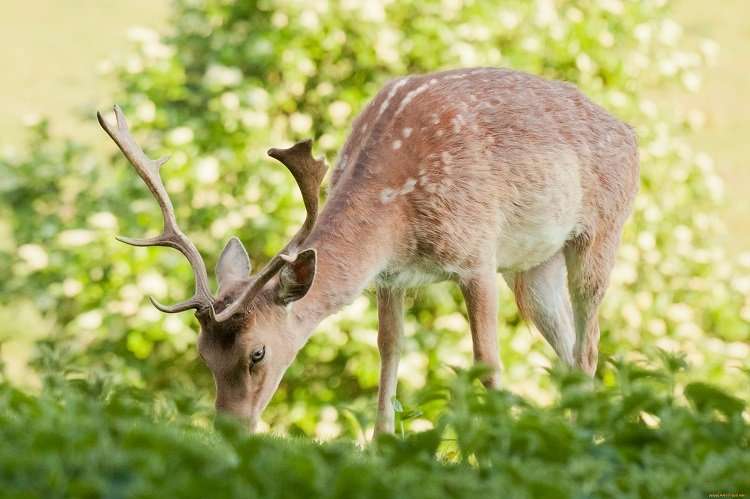 Deer and Deer Hunting was originally published in print. It was the first publication in the US that focused on whitetail behavior, biology, hunting tactics, and everything related to hunting deer. 
This site publishes interesting and educational articles about deer hunting such as Deer Anatomy, The Best Deer Mineral Blocks and Salt Licks, and the Difference Between Rubs and Scrapes.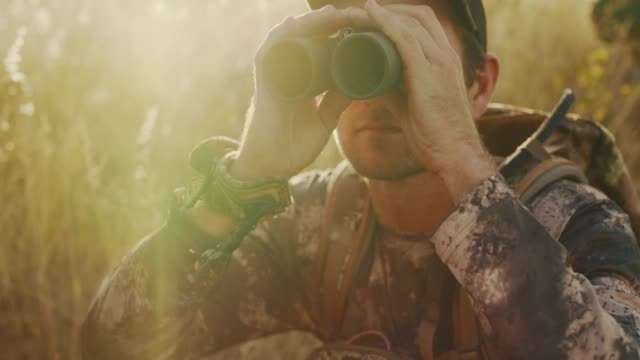 The Archery Topic is a great source for beginners in the field of bow hunting and archery. This site's editor has been into archery since childhood and shares his first-hand experiences through the articles.
This online shop has all kinds of compound bows, crossbows, recurve bows, and longbows. They also have a bow specialist whom you can consult before making a purchase.
Hunting Loop is a great source for those looking for the best hunting rifle scopes, rifle sights, and other accessories. This site also publishes hunting gear user guides and reviews bow hunting equipment.
The Hunting Gear Guy includes YouTube videos in their reviews. One of their most popular posts is about a ballistics cartridges shootout. 
Shooting Tactics Blogs for Serious Shooters
Hunting Mark publishes unbiased content written by experienced shooters and professionals. Their reviews and user guides cover guns, scopes and optics, ammo, reloading, concealed carry, silencers, and safety. They also publish crime rate stats on certain States, as some of their contributors are law enforcement personnel.
Wideners cover guns in history and competition shooting. They also have ammo guides and resources about the latest firearms and shooting equipment. 
Online Training Courses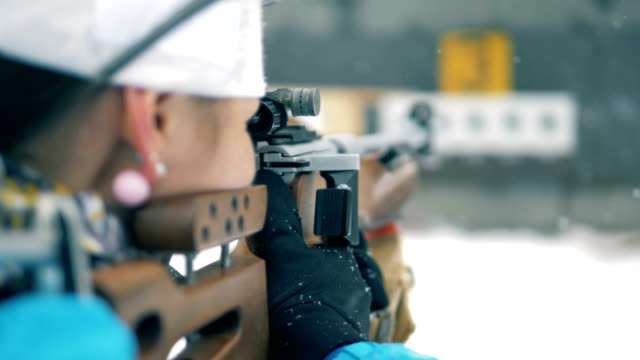 This website focuses on articles about firearm training and tactics. It also has sections for shooting gear basics, precision rifles, how-to's, and DIY.
Through their articles and training aids, Gat Daily teaches their readers to train properly and what things to avoid while training at home.
Mossy Oak is famous for the unique camouflage patterns on its outdoor gear. Aside from clothing that guarantees concealment in all types of environments, the company expanded into producing fishing equipment. 
Shooting Ranges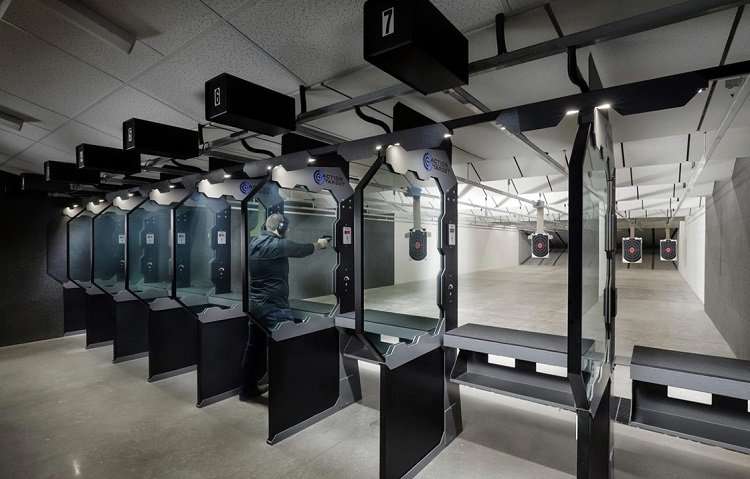 88 Tactical is a firearm range that aims to help civilians, law enforcement personnel, and even military personnel acquire tactical readiness and expertise through their courses. 88 Tactical also serves as a country club for its members and their families.
Most Affordable Shooting Range: The Range
The Range offers affordable target practice packages for beginners and professionals. They also offer a free shuttle service (terms and conditions apply). You can book a session through their website. 
Eagle Gun Range is a firearms training center that offers membership and courses for shooters of all levels. They also have a firearm retail store onsite. 
MT2 is a group of professionals who perform maintenance, cleaning, and lead reclamation on indoor and outdoor ranges.
This blog is created by Engage to aid their students and potential students with gaining more knowledge in marksmanship and firearms handling. 
Reloading
This website focuses on handloading ammunition. Some of its most educational articles talk about what bullets are made of, dry tumbling brass, and gun lubrication.
This website focuses on rifle accuracy as well as extensive ballistic performance and cartridge research. 
Gun Cases and Bags
Lynx Defense manufactures handcrafted pistol cases, rifle cases, PDW cases, shotgun cases, and EDC backpacks.
Hiking 
Ranger Made is a site tailored for hikers. Readers can find tips about the best season to hike, the most amazing hiking trails, and more hiking-related articles. 
State-Specific Tactics Blog
This magazine's articles feature equipment fit for hunters in Alaska.
Concealed Carry
Alien Gear Holsters mostly talk about concealed carry holsters and other CCW-related topics. 
Aside from gun news and product reviews, this website also has a forum for gun enthusiasts who want to seek advice from their fellow gun owners.
Outdoor Adventures
Field & Stream offers members-only access to hunting and fishing advice from experts as well as adventure stories. 
Real Tree publishes some of the coolest articles featuring real adventures. Some of their best content talks about how to deal with accidents in the wild, and bowhunting lessons for rifle hunters. 
Rock Island Auction Company (RIAC) is known worldwide for its antique and collector firearms. RIAC holds more than 12 gun auctions (premier auctions, sport & collector auctions, and arms & accessories day auctions) annually.
Silencers
Silencer Central helps its customers purchase suppressors or silencers legally and without hassle. They also provide basic knowledge about silencer basics and how to use them safely.
This website posts reviews about different types and models of silencers. They also have articles about which silencer brands are best for specific shooting applications.
Military
This website publishes news about the tactical industry. Many military professionals as well as manufacturers and consumers rely on this publication's daily issue. 
International Tactical Blog
Sportsman Gun Centre is a tactical gear and clothing shop that caters to the UK market. 
Winchester is one of the leading ammunition manufacturers in the world. Their products are some of the most technologically advanced on the market and are trusted by hunters, shooters, law enforcement agencies, and military personnel.