Best Spotting Scope Under $500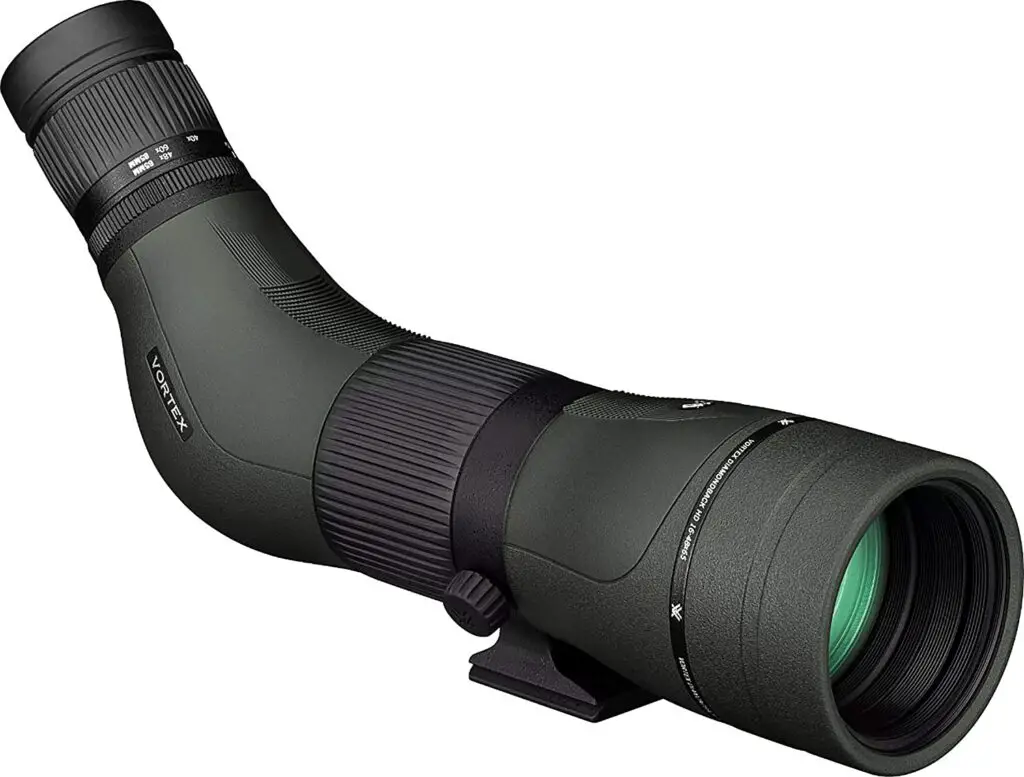 Vortex Optics Diamondback HD Spotting Scope
Experience long-distance shooting and bird viewing at a whole new level.
Value: 9/10
Performance: 9/10
Cost: 9/10
Check Price
Best Straight Spotting Scope Under $500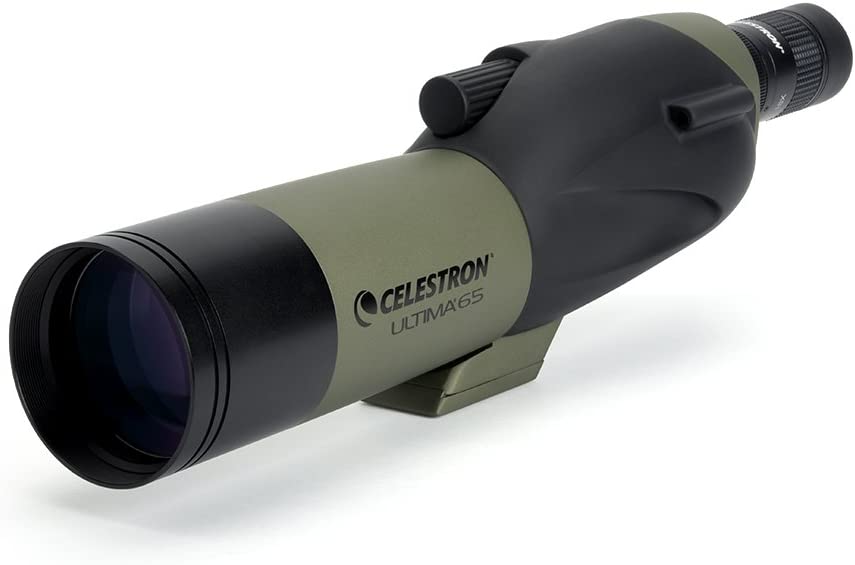 Celestron Ultima 65 Straight Spotting Scope
Offers excellent brightness and clarity at every magnification level.
Value: 8/10
Performance: 8.5/10
Cost: 8/10
Check Price
Best Angled Spotting Scope Under $500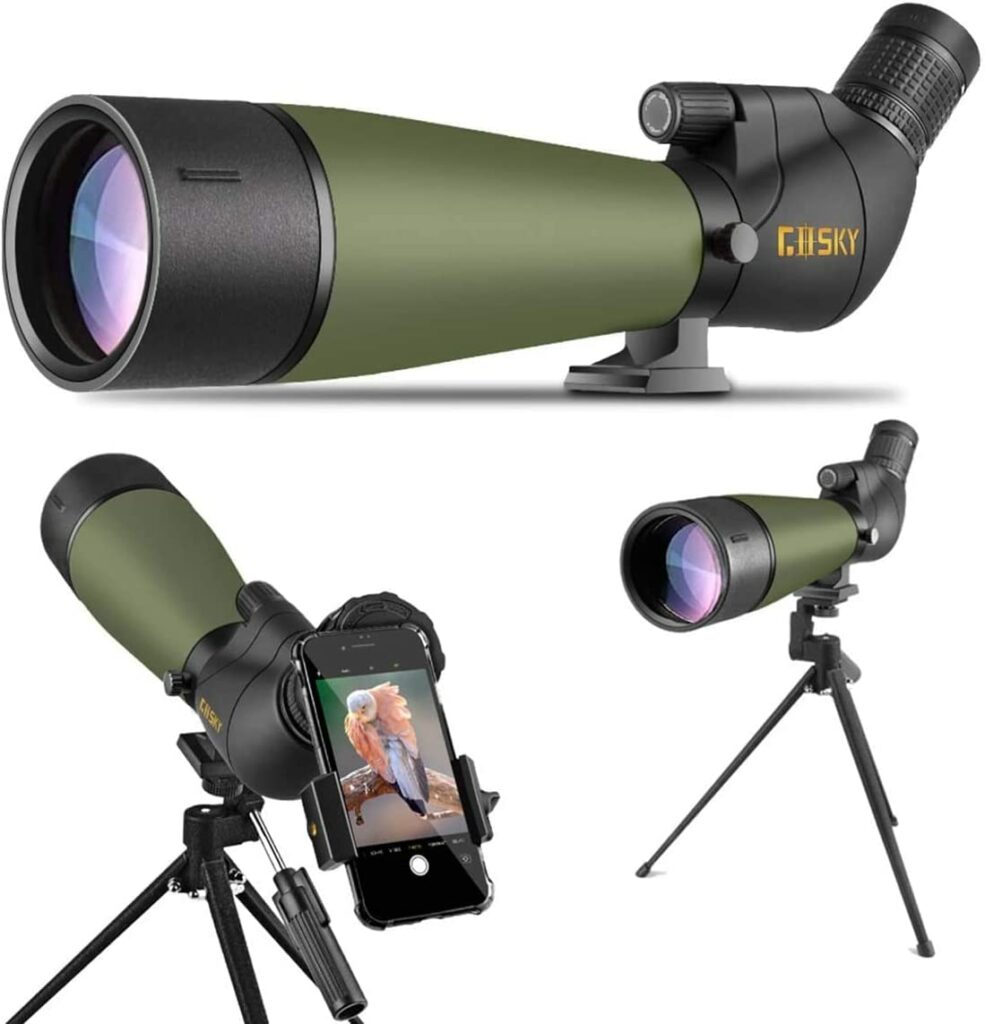 Gosky 20-60×80 Spotting Scopes
Constructed from premium-quality materials that can withstand daily abuse.
Value: 8.5/10
Performance: 8/10
Cost: 7.5/10
Check Price
If you did a quick search online but only found scopes in the 4-digit price range, you've been looking in the wrong place! But now that you found this article, sit back, grab a beer, and get ready for the best spotting scopes under $500.
Features to Consider + How We Choose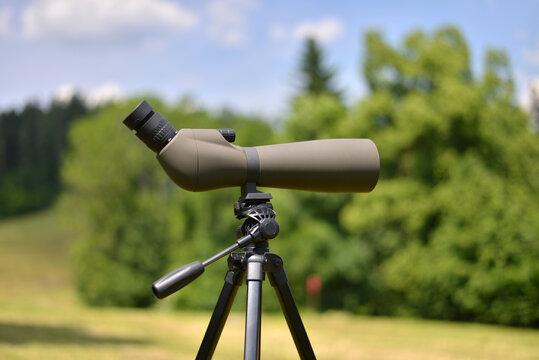 Just like when choosing your riflescope, there are features that you need to pay attention to if you want the best of these high-powered scopes.
Angled or Straight?
There are two types of spotting scopes – angled and straight. As its name implies, an angled spotting scope is designed with its eyepiece elevated at a certain angle, while a straight spotting scope has its eyepiece at the same level as the entire body. Let's see their differences in aspects that matter below.
Height
Straight spotting scopes are longer but shorter in height, while angled scopes are shorter in length but taller. An angled eyepiece is perfect for viewing objects upward from a lower vantage point, while a straight eyepiece is excellent for viewing objects from the same level or height.
Neck Relief
Angled spotting scopes are more comfortable to use and minimize neck pain from looking through your scope for a long time. With straight spotting scopes, you often need to crouch if your tripod isn't tall enough.
Ease of Use
Angled eyepieces can be rotated so you can find the most comfortable position while viewing your target. Angled scopes are also easier to use when you want to look through your phone because your phone's screen is elevated and tilted upward.
However, if you'll be switching between your binoculars and your spotting scope, a straight design is easier to use since you won't need to adjust your tripod's height (most of the time) or change your seating position when doing so.
Portability
Angled spotting scopes are a little bulky so packing and transporting them is a chore, while straight ones are easy to pack and unpack.
Lens and Mirror Coatings
Like rifle scopes, spotting scopes can have fully multi-coated lenses for excellent light transmission and protection from scratches.
Zoom and Lens Size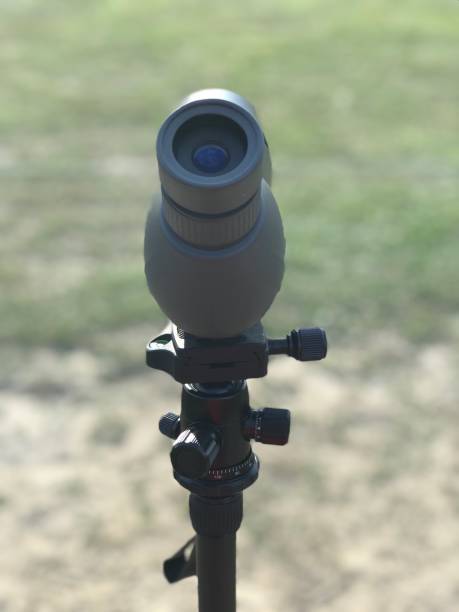 A spotting scope's designation on zoom and lens size is always in this format: "Minimum Magnification – Maximum Magnification x Lens Diameter." For example, 20-60×80. A bigger lens size delivers brighter and clearer images. We picked spotting scopes with lenses not smaller than 60 mm so you'll be getting a great deal no matter what.
Price
Most of the time, it's true that premium spotting scopes have better quality and performance. Thankfully, manufacturers have found a way to produce affordable scopes without compromising quality. And we rounded up the best among the rest.
5 Best Spotting Scopes Under $500
Best Spotting Scope Under $500: Vortex Optics Diamondback HD Spotting Scope
The Diamondback HD spotting scope sports a built-in helical focus wheel that offers quick and fine adjustments. It comes in a sleek rubber exterior with its lenses protected with Armortek coatings for decades of durability. As additional protection against weather, dirt, and oil, this spotting scope has a built-in sunshade that also offers glare reduction. The Diamondback also offers comfortable viewing (even with eyeglasses), thanks to its easily adjustable and twistable eyecups. 
Pros
Reasonably priced
Comes with Vortex VIP warranty
Lightweight
Waterproof and fog proof
Fully multi-coated lens
Comes with built-in sunshade
Cons
Chromatic aberration at high magnification
What Customers Say
Scope is crystal clear and glass is great quantity. Highly recommend.

James F.
My husband used it for his big buck hunt. He loves it. Fits great in his saddle bag and worked great even in the cold weather. Very durable! Great product.

B. Howell
Best Straight Spotting Scope Under $500: Celestron Ultima 65 Straight Spotting Scope
If you're looking for a straight spotting scope, you'll love the Celestron Ultima 65. It's as well-built as its more expensive rivals. This spotting scope is constructed with an aluminum barrel and a focus knob that turns easily and smoothly. It's been proven to deliver clear and crisp images both in bright light or in the evening. Truly a great bang for your buck.
The scope comes with an extended tripod mounting plate, a zoom eyepiece with an integrated T-adapter for digiscoping, a carrying case, an eyepiece lens cap, an eyepiece port cover, a soft carrying case, an eyepiece pouch, a lens cloth, and an instruction manual.
Pros
Comes with a sharp zoom eyepiece function
Waterproof and fog proof
Fully multi-coated lens
Comes with Celestron Limited Lifetime US Warranty
Affordable
Cons
It's a little heavy
The carry case is not padded
What Customers Say
After a bit of research I settled in this scope. It got me through bow hunting season just fine. At least until I upgrade. But its perfect for my indoor/outdoor tournaments.

Garret C. Schumer
Bought this for bird watching. You can also see some planets. Great value.

Russell Hamilton Sheldon
Best Angled Spotting Scope Under $500: Gosky 20-60×80 Spotting Scopes
Affordable AND reliable?
Say hello to the Gosky 20-60×80 spotting scope!
It guarantees easy power and swift focus adjustments and features a non-slip and shock-proof grip that provides long-lasting external protection. It may not have the same glass quality as premium spotting scopes, but you get a lot of value from this scope and you get what you pay for. The included smartphone adapter also does its job pretty well.
Pros
Reasonably priced
User-friendly
Waterproof and fog-proof
Fully multi-coated 80mm green film objective lens
Great customer service
Cons
Average glass quality
Low-quality tripod
What Customers Say
Not bad for the price. I'm able to get good pics of the moon and Jupiter with moons. Very impressive!

Ryan
Overall, I've been satisfied with this product. It's a good scope for the money. After owning the scope for a while, I had an issue with the eyepiece. It took some time and a little probing, but they ultimately replaced the entire scope free of charge, which was nice.

NJudd
Best Spotting Scope Under $100: Emarth 20-60x60AE 45 Degree Angled Spotting Scope
Our best pick under $100 is compact and lightweight but extremely durable. The Emarth angled spotting scope is equipped with a rubber-coated surface for a more secure grip and for protection against bumps and drops. As for the optics, it delivers crisp images up to 200 yards and has generous eye relief which is great for long hours of stalking your prey or bird watching.
Pros
Super affordable
Waterproof and fog proof
Fully multi-coated lens
Compact and lightweight
Cons
Low-quality phone adapter
What Customers Say
I love using it. Having multiple powers is great. I can see things clearly far away that I barely can spot with the naked eye. I don't use the tripod that came with it. It is maybe 12″ high so I would have to sit at a table or lie down to look through. I was able to mount it to a larger, stand-up tripod and it works great. I'm very happy with it.

Frank C.
Nice cheap scope for the range. And also for some nice views of the moon on a clear night!

Joshua Miller
Athlon Optics Talos 20-60×80 Spotter Scope
Just because it's last in our list, doesn't mean it's the least.
The Athlon Optics Talos spotter scope features a rotating tripod mounting ring that allows you to rotate the scope to any angle for a better spotting angle. It also comes with a built-in extendable sunshade for reduced flare and reflection resulting in clearer images. 
The Talos spotting scope guarantees easy focus and adjustments and accurate zoom. It would have been better if there was a rubber piece around the eyepiece for more comfort.
Pros
Affordable
Fully multi-coated lens
Waterproof
Comes with built-in sunshade
Cons
Not fog-proof
The eyepiece is a little uncomfortable to use
What Customers Say
Use it at the range all the time, makes life a lot easier than going down range all the time. Visual quality is very good at this price point.

Frank R. McDaniel
My husband broke his high-dollar scope right before a cross-country trip. He bought this just so he'd have something on the trip. He was super impressed by this scope and now uses it all the time.

Amie
Conclusion
Now you're all set to clearly see your hits well from down range, and you don't need to spend a lot! Set up your spotting scope properly on a consistent and sturdy platform so you don't miss a single target!
Last update on 2023-09-08 / Images from Amazon Product API