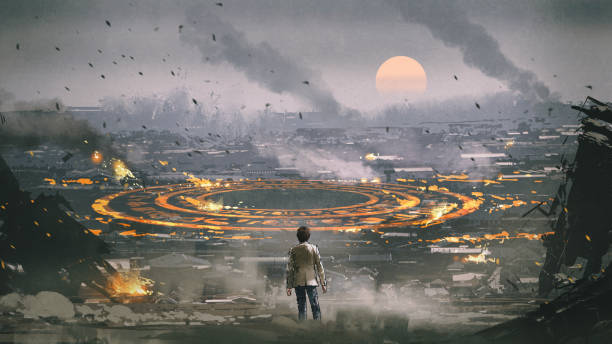 As war re-emerges in Europe, politicians become more corrupt, and as the economy remains unstable, we ask ourselves these questions – Could the end be near? Will a wider war break out? When will this economic crisis end? But the most important question of all is – are you prepared for whatever comes next? We put together the best survival blogs in this article to help you get through the inevitable. 
Best Survival Blogs
This website is made for the prepping community. It mainly consists of reviews on the best emergency survival equipment and articles about survival tactics. 
This website has articles for first responders, military news, survival gear, and survival training. Its best survival training articles educate readers on which wild plants and herbs are edible and how to live off the land. 
Aside from survival tips and the best survival equipment, Epic Wilderness posts reviews about the best firearms and ammo for different types of shooting applications.
This website teaches its readers how to build their own survival and emergency kits, which essentials to carry during emergencies or when SHTF, and what skills are needed to survive any kind of disaster or emergency. 
The Foundry Outdoors is an online shop for ammo, camping, fishing, hunting, and shooting gear. They also have blogs about caliber comparisons and hunting calibers. 
SHTF Blog has been publishing prepper content since 2007. Its founder and team of writers are all long-time preppers and are all experienced with emergency preparation and survival skills. 
If you're looking for reliable reviews of tomahawks and knife steels, Trek Warrior is your guy. This website also has articles about essential survival tools and how they can help you.
Most Complete Survival Blogs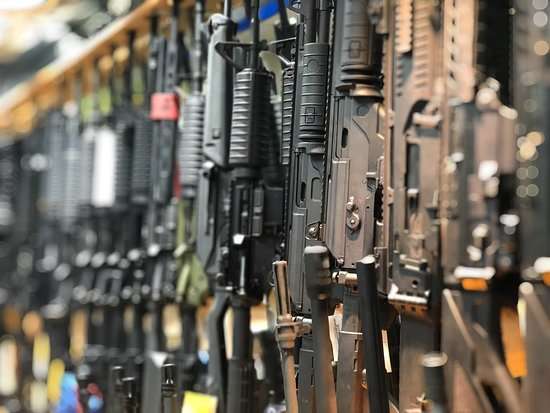 Outdoor Ever has articles for all types of survival weapons, from different types of bows to rifles. They also review shooting optics in different categories, such as best rifle scopes by budget and caliber. 
Approaching Day Prepper was recognized as one of the "Happy to Survive" Top 250 Prepper Websites. This blog is complete with all the prepping resources you need (they even have a "Proverbs for Preppers" section!)
Survivopedia has tips like which weapons are most effective and guidelines on what to do for a wide range of SHTF scenarios. 
Having been around since 2014, Prepper's Will is dedicated to helping preppers outlast and be ready for anything, from small home emergencies to accidents at work to TEOTWAWKI.
The Creek Stewart also gives survival courses to all kinds of preppers, young and old. These courses are given by an experienced survivalist. The site also has a shop where you can purchase long-term food storage tools as well as other essential survival gear.
Most Practical Survival Blogs
This blog not only teaches us to prepare for the apocalypse or the SHTF but also provides practical guides and useful resources to help us get through the worst.
Not everyone can afford to invest in survival gear and stash. But thanks to this website, anyone can start preparing for emergencies even on a budget.
This website combines practicality and preparedness in its articles. Some of our favorite articles from Skilled Survival are the "Best Survival Shovels that will make you hard to kill," "How to identify and process wild lettuce for natural pain relief," and "Best Water Storage Solutions and Mistakes to Avoid."
Backdoor Prepper posts prep lists, step-by-step how-to guides, and survival advice. Their articles focus on gardening, homesteading, shelter, health, and wellness.
This blog teaches us how to pack a tactical backpack, prepping basics, first aid kit treatments, body armor, and more survival-relevant topics.
Aside from survival basics and essential equipment, this website also provides tips and lessons on how to enhance one's tactical and self-defense skills.
This blog encourages its readers to be frugal and practical while preparing for what's to come. The Survivalist has articles on recycling for preppers, as well as reusing old tires around your homestead.
The Prepping Guide not only prepares its readers physically but also makes sure that they're financially ready should the economy collapse.
This website teaches its readers how to build an emergency winter shelter, catch different types of fish, butcher different types of game, do bow hunting, and other skills that are useful for when the apocalypse comes. 
Best Survival Blogs for Beginners
This website helps newbies understand the basics of emergency preparedness, such as which types of knots are essential, which are the best survival equipment, and where's the best place to bug out in SHTF scenarios. 
Want to learn how to make a gas mask? Want to know if civilians can wear body armor? What the best survival watches are? The Native Compass has all the answers to these questions and more!
Geek Prepper has the most useful how-to articles in our survival blogs list. Some of our favorites are How To Make An Arrow, How To Make Pepper Spray, and How To Siphon Gas For Emergencies. They have plenty of other survival-relevant articles, so check them out.
N1 Outdoors is managed by a couple of family friends. They write about their hunting adventures and teach general things about the outdoors.
If you're new to all this and don't know what to do first, Survival Spot is a great place to start. One of their best articles is about the items that run out first during national emergencies. 
Survival Cache has reviews of every single gear and weapon you'll be needing in your emergency kit and survival pack.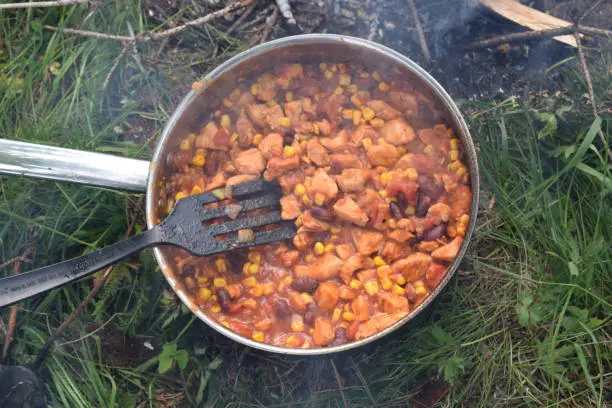 Survivalist 101 has the most basic survival tutorials, videos, and articles. They also have a survival quiz to test your prepper knowledge. 
Tactical.com is one of the best resources for all things tactical. Their articles about survivalism and prepping are all substantial for beginners and experts alike. 
Despite its website's name (for those who don't know, YOYO is an abbreviation for You're On Your Own), Yoyo Survivor assures its audience that they're not alone in their journey to surviving the next disaster.
Most of the articles in Ranger Made aim to help newbies embark on their prepping journey. If you're new to all this, their articles about mastering Bushcraft, places for survival training, and top survival skills for beginners are great reads to start with.
Survival Blog for Moms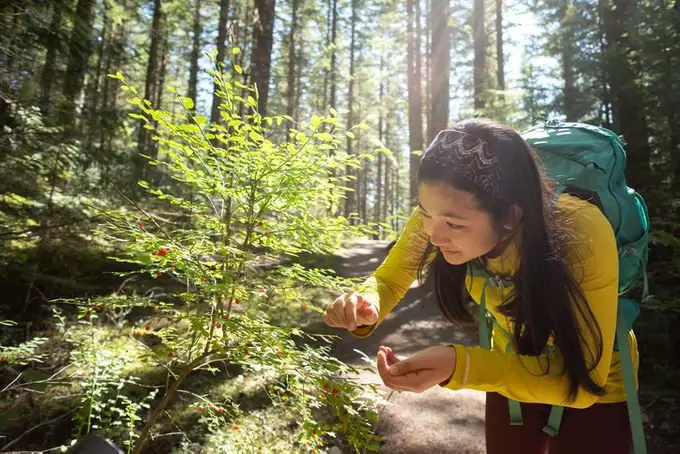 The Survival Mom's editor was featured in News Week and was hailed the "Queen of the Preppers" because of her extraordinary guides and how-to's that are designed for moms to help them get through everyday emergencies. 
Emergency preparedness and survival skills are not limited to men. And this website's editor made sure about that because their articles are tailored specially for housewives.
Being a mother herself, this website's author encourages women, moms, in particular, not to be scared of disasters and emergencies but instead be prepared for them. This website teaches women how to provide for their families should emergencies arise.
Emergency Preparation 
This website's articles are not limited to preparing us for big disasters and calamities, they also prepare us for minor emergencies in our daily life, so we're ready, no matter what.
Gray Wolf Survival's author is a counterintelligence agent. So the site's articles only have relevant information about emergency preparedness, prepper skills, survival skills, and survival gear. 
Happy Preppers encourages their readers to be prepared for emergency situations, not scared of them. This site teaches basic preparedness, what should be in a prepper's pantry, a prepper's financial guide, and more informative prepping articles.
This website educates everyone to be prepared for disasters and all kinds of emergencies, no matter how small they are. Some of their best articles are about food storage, which kinds of food are best for backpacking, and DIY greenhouse plans.
This site's articles on emergency preparation and survival are written by actual preppers and come with tips and actual photos. 
For the Whole Family
Telson Survival's articles are tailored not just for individuals but also for the whole family. This site has basic survival skills lessons and ultimate survival gear lists for preppers young and old.
Online Barracks has sections for tactical, self-defense, survival, and prepping. Some of our favorite articles are on how to make food last longer, how to find true north with or without a compass, and homemade booby traps. 
Off Grid Living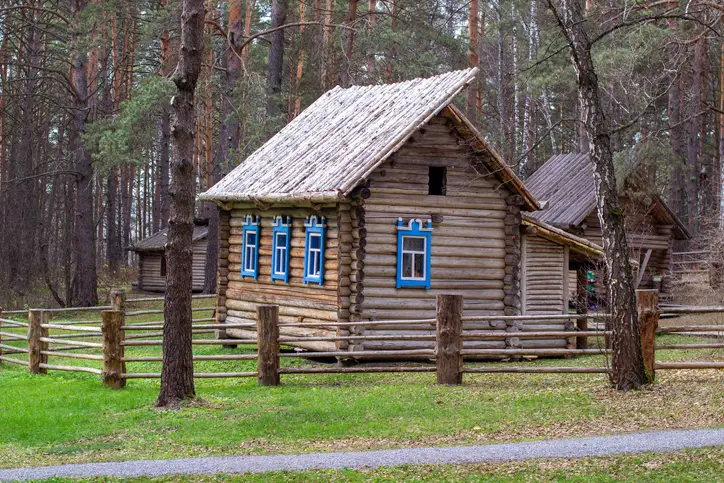 As the name implies, Off Grid Survival covers topics about living off the grid. It also has articles on self-defense, preparedness, and survival. Off Grid Survival aims to educate people on the said topics so they can rely on themselves and be prepared no matter the disaster or emergency. 
This blog has the most practical guides about completely going off the grid. Some of our favorite articles are about off-grid trailers, making an off-grid washing machine, and how to make an off-grid homestead possible.
Wilderness Survival
This site is one of the best resources for bushcraft and wilderness survival. The site also publishes reviews of the best survival gear.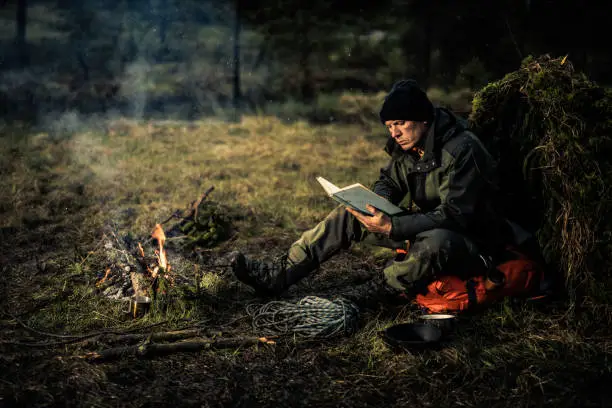 Primal Survivor is not your typical survival blog. It has guides on wilderness survival, urban survival, off-grid survival, and home protection. It also has a section for natural remedies that can be useful during medical emergencies. 
Prepper Journal has the most specific articles. This site has a survival equipment list for nuclear disasters, for mountain bike rides, and even teaches us how to detect metal!
This informative blog teaches us how to purify water outdoors, reviews the best wool blankets, and how to sharpen a hunting knife.
Survival Gear
This site publishes unbiased content written by an outdoor enthusiast. Their reviews cover outdoor, backpacking, hiking, and hunting gear. The site also posts firearm reviews written by a long-time weapons instructor.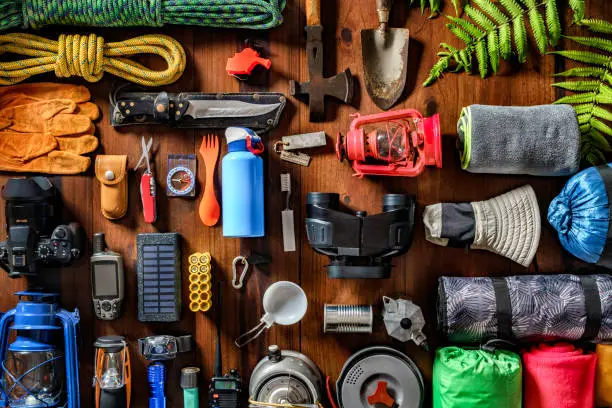 This website is extremely helpful for those who have only started buying survival gear. The author also provides informative survival videos and teaches survival skills.
You can find the best product reviews on survival equipment, preparedness guides, and bushcraft on this website. Prepped Survival made sure that all their reviewed products guarantee value for your money.
Outdoor Empire primarily publishes reviews for hunting and fishing equipment from experts. They also have articles about gear that can be useful during emergencies or when SHTF, such as walkie-talkies, rotomolded coolers, knives, and more. 
This website has the best product recommendations for hunting and fishing gear, which you'll be needing as food sources for when disaster strikes (or for your regular camping trip).
Kempoo educates its readers about the basics of emergency preparation and how to apply them when the time comes. This site's reviews are also limited to survival gear that is battle-tested.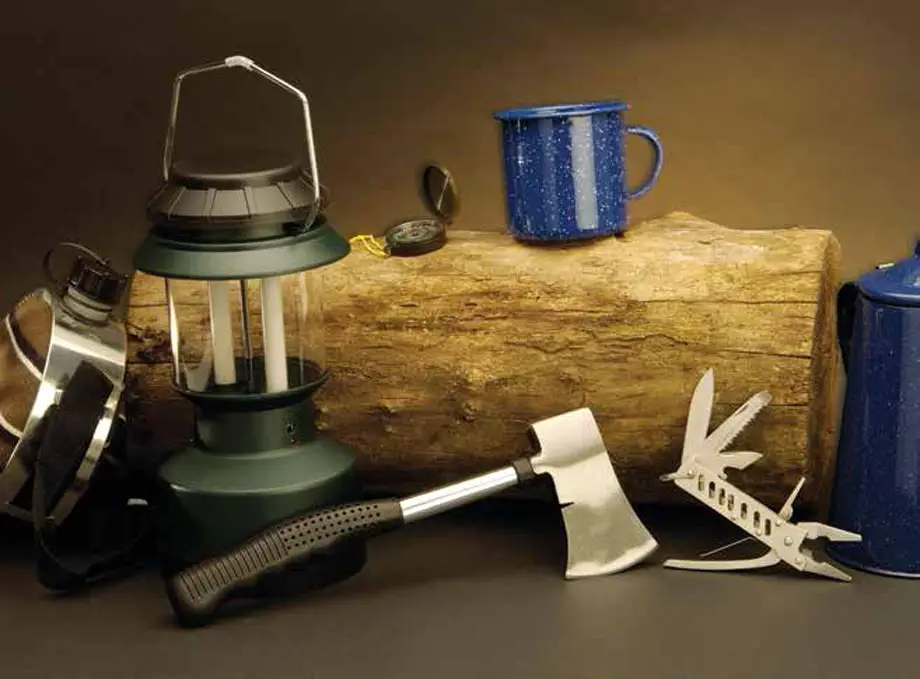 Gear Disciple has been featured in The Reader's Digest and Surviveware, so rest assured that their survival gear reviews are well-researched and reliable.
Tactical Survival Gear 
This blog has the most comprehensive reviews of tactical backpacks and flashlights. It also has an article with 59 survival tips and tricks to help you get through any emergency. 
This blog is one of the leading resources for knives and tactical gear that's been proven and trusted by marines.
Range to Reel has articles about how to fish a jig, hiking safely with mountain goats, Ozark trail tents, walk-up campsites, choosing a hiking day pack, and other helpful guides that will improve your survival skills in the comfort of your home.
Gear Care
This website mostly reviews bags. They have articles about the best backpacks and bags per brand. Aside from bug-out bags, fishing, motorcycle, and hunting backpacks, they also do reviews of the best survival gear and emergency kits. 
Survival Clothing
Mossy Oak is a manufacturer of reliable camouflage clothing that can help you blend in with the environment during hunting trips or during emergencies. 
Danny Inc reviews the best survival jackets, survival canteen, survival boots, survival pants, wool blankets, and other survival gear and clothing. This website also sells custom-made shirts. 
Sustain Supply Co. is an online shop for premium-quality survival and emergency supplies. 
Survival Boots
This blog teaches us about everything boot-related. It has articles about electrical hazard boots (and other kinds of boots), should boots be fit or loose, and how to buy them!
Survival Gear Shops
Survival Frog sells survival essentials such as ReadyWise products, Legacy food storage, Survival Fresh Canned Meat, and Nutrient Survival items.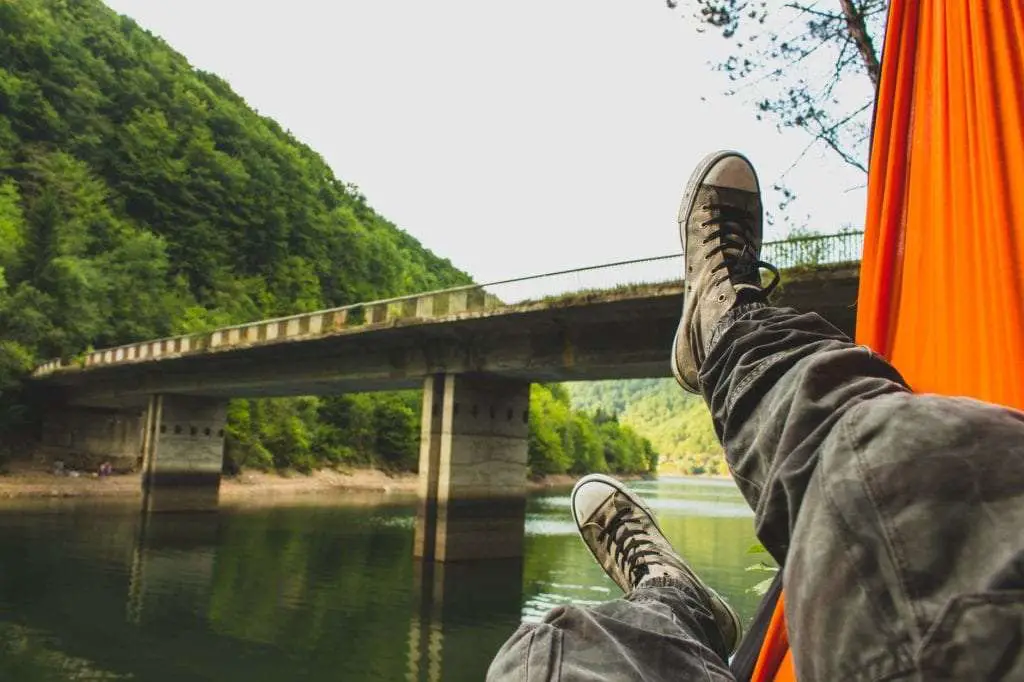 4 Patriots is a family-owned business that sells survival essentials such as emergency food kits, water purification tools, solar power sources, and more.
Big Mountain is owned by a married couple who worked in the law enforcement and emergency medical field. The shop aims to help preppers get high-quality preparedness products that have been handpicked by the owners. 
Muddy Outdoors sells hunting and scouting accessories for every hunter's safety and satisfaction. Their products include blinds, tree stands, ground blinds, tripods, ladder stands, trail cameras, rangefinders, and even hang-on's and harnesses.
Survivalist Gear has survival essentials and emergency kits for specific disasters such as hurricanes and earthquakes. They also have kits designed for winter, the wilderness, and other types of settings. If you're looking for kits for a specific number of people, they have that too!
This shop has been around since 1985. They specialize in supplying military tents, military surplus, military clothing, and gas masks to several military agencies in partnership with world-famous manufacturers. 
Self Reliance Outfitters is a tactical gear and clothing shop that also has a blog about the outdoors as well as self-reliance and primitive skills. 
This online shop has the most reliable survival and disaster preparedness gear for food preparation, fire starters, fuel, weapons, and much more!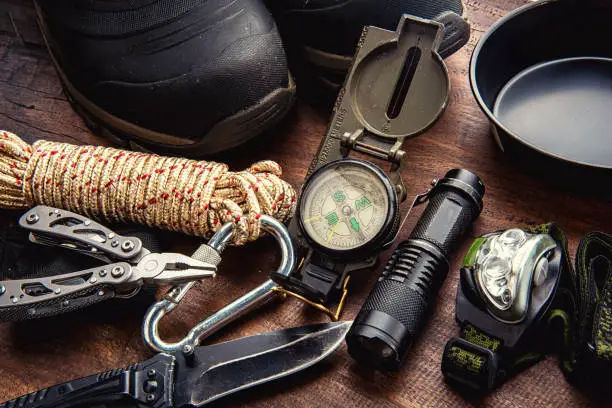 The Clymb is an online outdoor equipment shop that also has a blog for stories of travel and adventure, as well as travel tips from its team of writers.
Wild Oak Trail is the most reliable provider for off-grid living, prepping, and camping supplies across North America.
Year Zero Survival has received multiple recognitions such as Top Survivalist Site, Best Outdoor Site, and Best Outdoor Blog awards. This is because all their articles are significant survival articles and not just written to promote their products. 
Ready Man's list of products is complete for every type of emergency, whether it be for first aid, for your EDC, or TEOTWAWKI.
Surviveware is an online shop that specializes in first aid kits, biodegradable wet wipes, stormproof matches, and survival backpacks for any kind of outdoor adventure. 
Vinjatek's former website name is Be Active Outdoors. They moved to this new domain with market expansion and better product selection in mind. Vinjatek is now home to the best urban survival gear for operative missions, for when SHTF, and for daily emergencies.
Camping

In this website, you can find free virtual summer camps where you can enroll your kids, plus travel guides (with camping and hiking tips) to several national parks around the US.
Camping Gear Shop
Camping Survival sells camping bag essentials, camping tools, fire and fuel sources, power and light sources, and even products for insect protection. They also have pre-made survival kits and accessories. 
Survival Gear Subscription
Battlbox delivers the best survival, outdoor, and EDC equipment to its subscribers in a box of their choice. The products inside the boxes are personally chosen by their team of outdoor and survival experts. Boxes come in Basic, Advanced, Pro, and Pro Plus. 
Survival Pack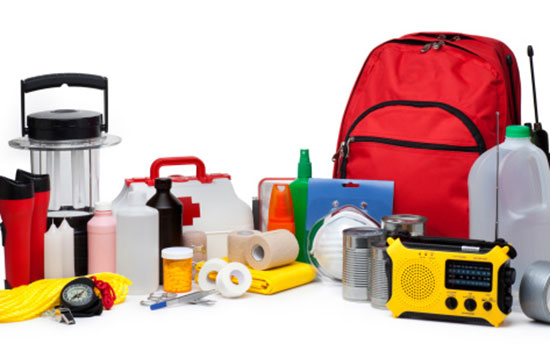 This online shop sells durable and reliable hunting pack systems that are American-made. The site also features Exo Mtn Gear's official hunting podcast called Hunt Backcountry. 
Bug Out Bags
Despite its name, this blog doesn't only focus on Bug-Out Bags, but also has articles about building a Get Home Bag, an INCH Bag, a WUSH Bag, and an Everyday Carry Bag. In this website, you can also acquire bag organization skills and learn how to choose an emergency bag.
This blog covers everything related to bug-out bags. Most of their articles are written by experienced survivalists and off-grid experts.
This blog lists down the most essential items that should be in your bug-out bag. It also has a comparison of the best bug-out bags and emergency kits.
Survival Consultation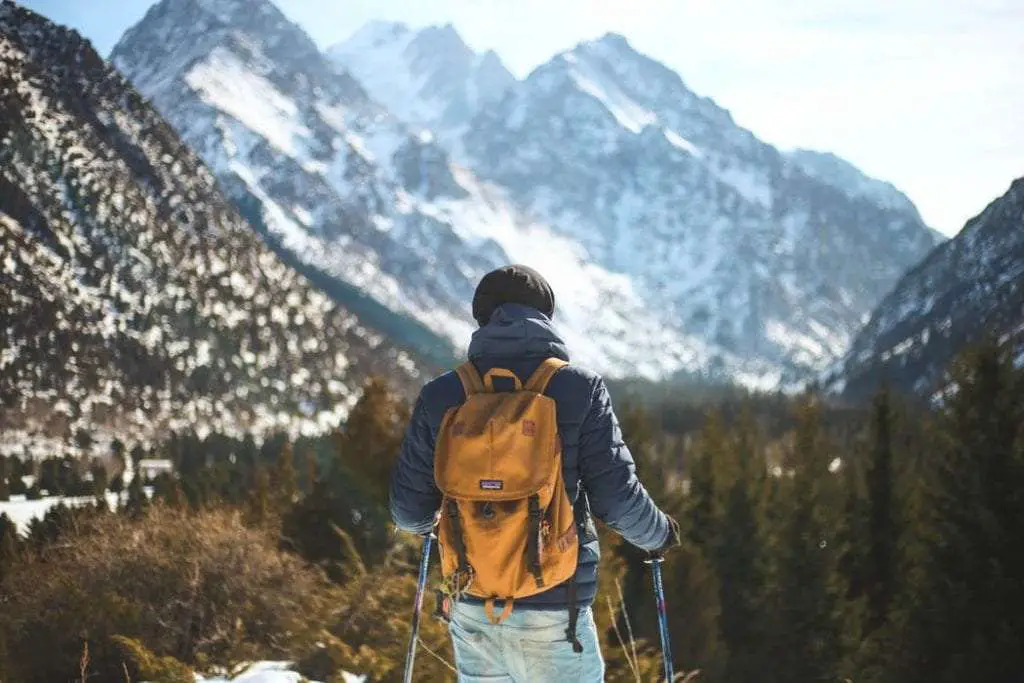 Aside from ready-made and personalized bug-out bags, this website offers one-on-one survival consultations with professionals for a fee.
Aviation Survival Gear
Best Glide was launched by two friends who wanted aviation enthusiasts like them to find aviation survival equipment easily through this one-stop shop. The website also sells other survival, outdoor, and trauma gear. 
Survival Weapons
This website publishes reviews of the latest and the best survival weapons, knives, and gear. It also has articles on essential outdoor tools.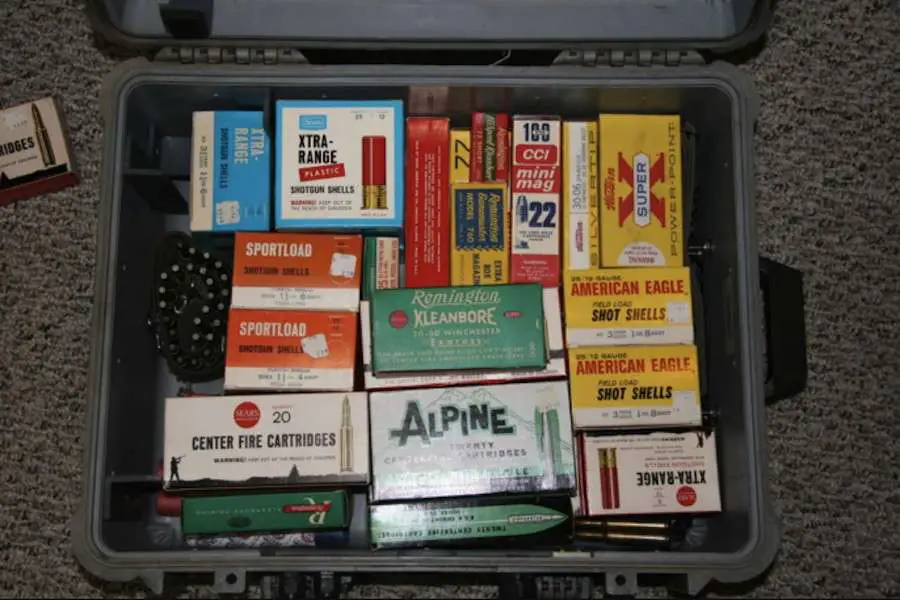 Aside from gun news and product reviews, this website also has a forum for gun enthusiasts who want to seek advice from their fellow gun owners.
This blog specializes on weapon reviews and safety tips. Some of their best articles are about the best concealed carry holsters and how to sharpen a hatchet. 
Wideners is primarily a blog on guns, ammo, and shooting. But they also have resources on gun training and gun culture.
This website is focused on reviewing guns, ammo, knives, magazines, and all other shooting and hunting gear.
Survival Bow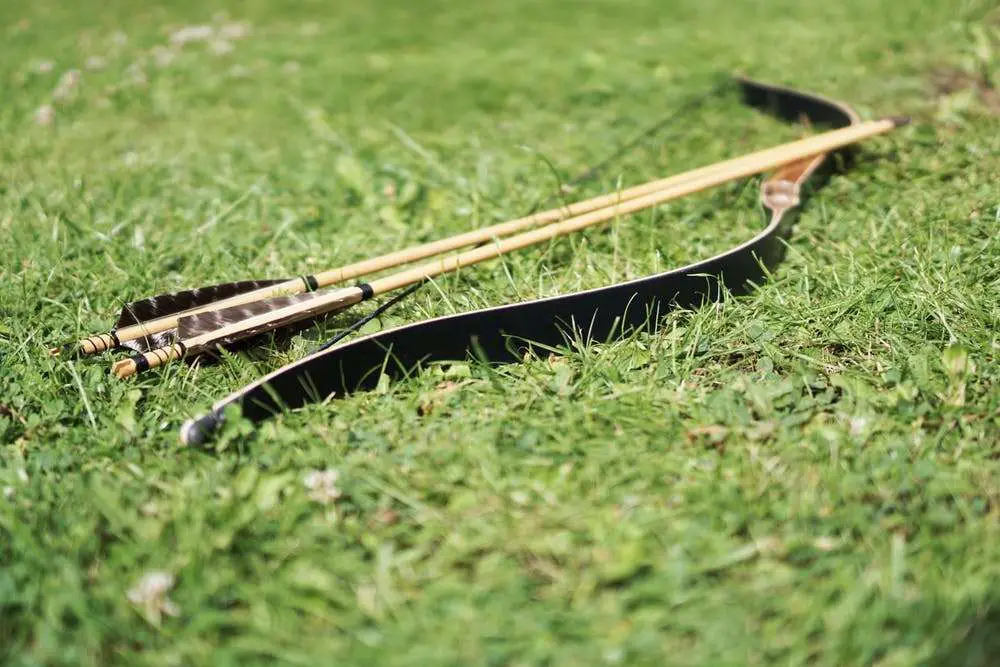 We recommend this website if you're planning to use bows as your survival weapon. It has reviews on all kinds of bows and archery accessories, plus guides on bowhunting.
Free Survival Gear
Urban Survival Site compiled a list of websites where you can score free survival gear without having to purchase anything. This site also put together survival resources such as books and DIY articles. 
Online Survival Classes
Aside from publishing survival guides, how-to's, and best survival gear reviews, this Canadian website also provides resources on classes about essential outdoor wilderness and survival skills.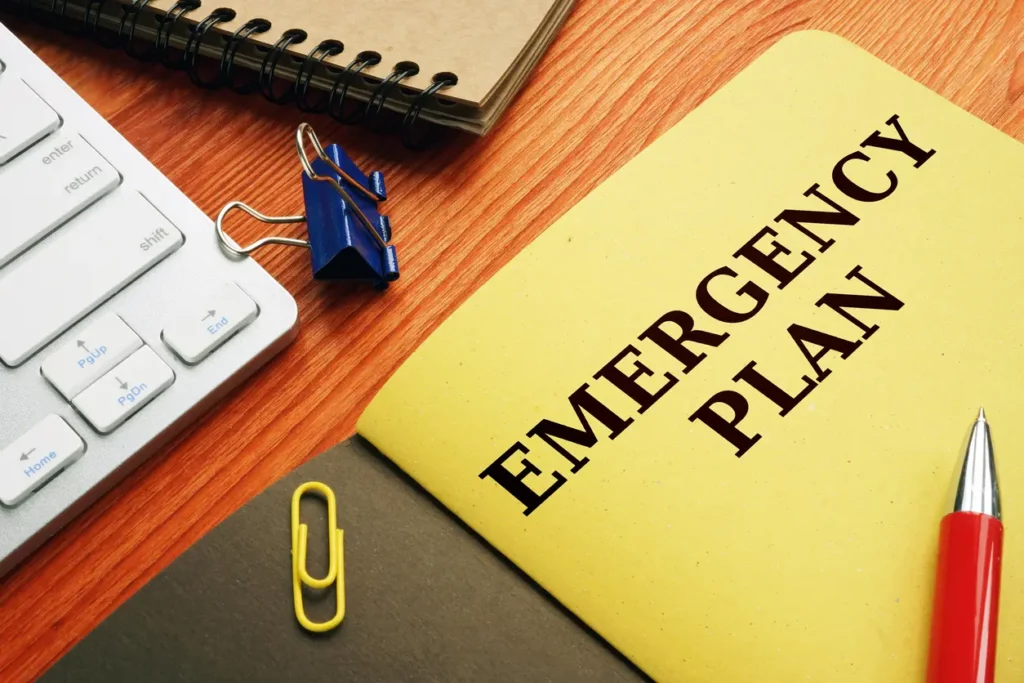 This site offers survival training courses for the whole family. Survive the Wild also posts in-depth reviews on survival equipment.
Survival Training Facilities
Willow Haven Outdoor is a facility that offers disaster preparedness and survival skills training. It's located in Central Indiana and is known for its courses on backpacking, hiking, wild foods foraging, and processing, as well as programs for young preppers.
The Survival University (TSU) provides survival skills classes and urban survival tips to new and experienced preppers. Located in Central Colorado, TSU also offers instructor lessons for those who want to teach. 
Survival Medicine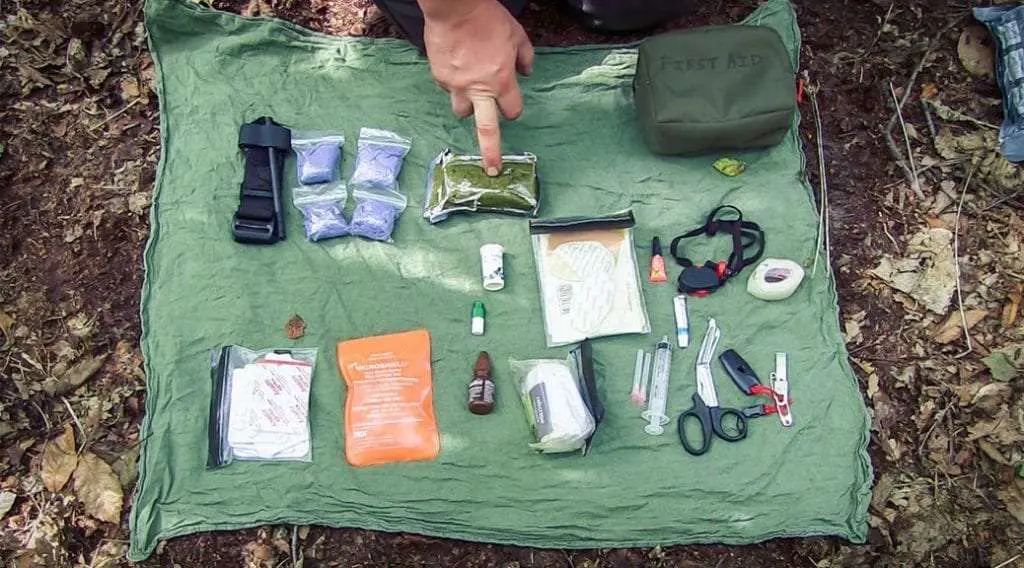 This site is dedicated to medicine and emergency medical care that you can administer or perform when off the grid or TEOTWAWKI. 
Survival News
The Doomsday News is the survival community's source of the latest and the most reliable survival news. The site also posts how-to and survival guides. 
This website publishes the latest outdoor news stories. They also invite guest bloggers to write articles about hunting and firearms. Outdoor News also publishes sponsored content and how-to videos.
This publication reports every single crisis-related news in the US, in addition to its survival forum and articles about prepper essentials.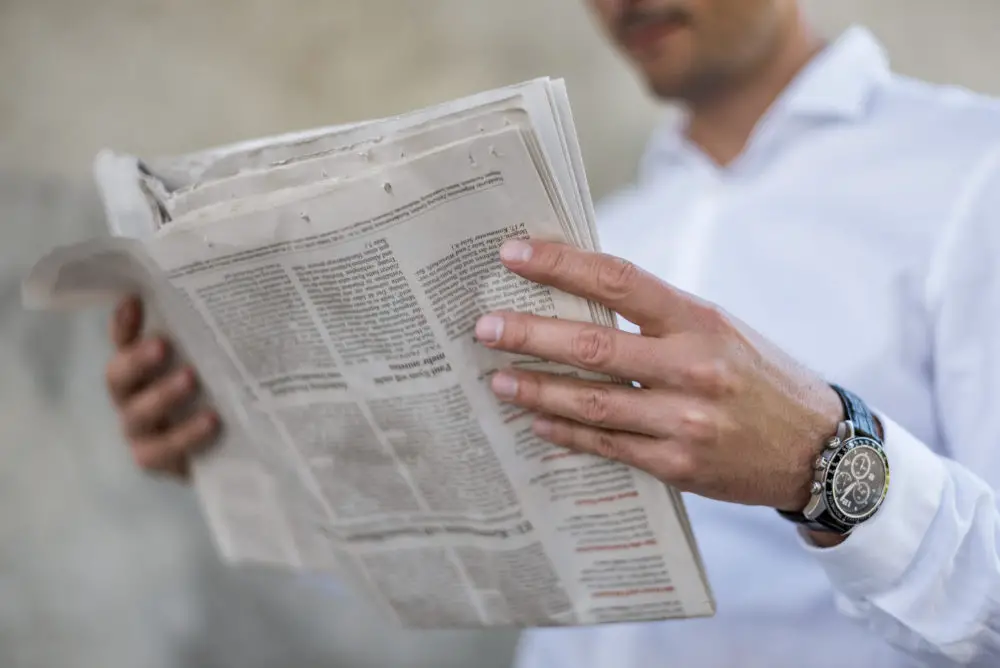 Survival Pulse publishes the most significant news articles and updates on emergency preparation in the last 24 hours.
Hunting and Fishing 
Field and Stream feature stories and hunting and fishing tips from experts. These articles are exclusive to their members. 
This hunting site has a section for cooking recipes that you can use during hunting trips or during emergencies. 
Outside Pursuits teaches its readers effective hunting and fishing techniques that can be useful for off-grid living and during emergencies. 
This blog's author is an outdoor enthusiast himself, so all his recommendations are based on personal experiences and actual testing. 
Aside from reviews about best-value survival and EDC equipment, this blog also has articles about improving your fishing skills.
Homesteading
This website features articles that help preppers overcome the prepping and homesteading problems they encounter every day. Some of their best articles are about DIY survival gear and which wild plants are edible and can be used for medical purposes. 
This website focuses on making homesteading effective and fun through their off-the-grid tips and hacks.
Aside from articles about useful homesteading skills, this blog also has posts on DIY projects and household tips.
Survival Forum
This website is perfect for those looking to talk to someone with actual experience in emergency preparation. In this site's forum, people share ideas, advice, and accomplishments related to emergency preparedness and survival. 
Conservation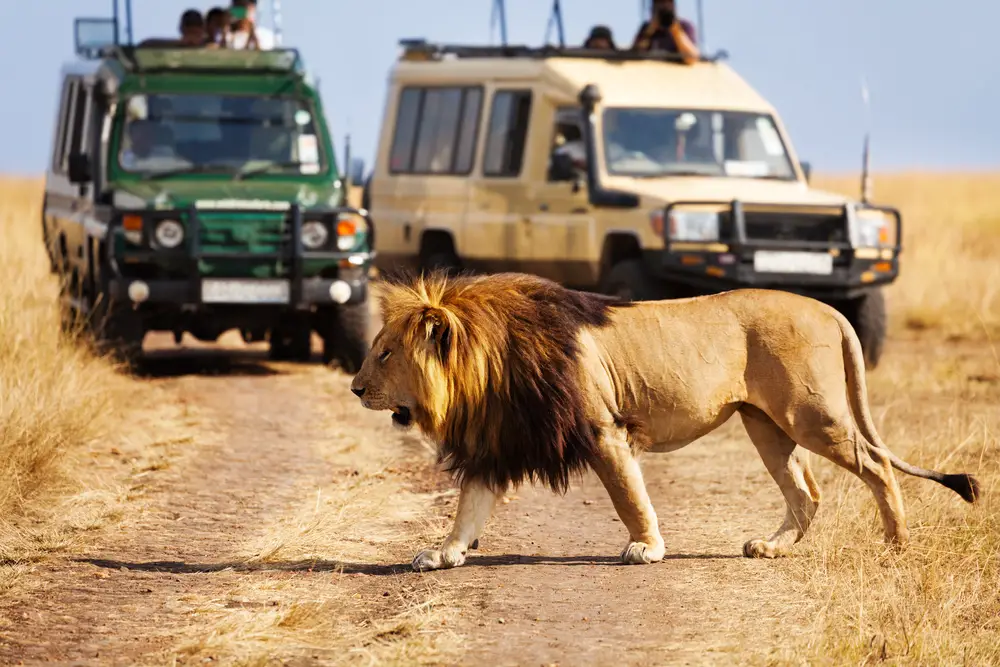 Aside from blogs about survival, fishing, hunting, guns, and gear, this website also posts resources about wildlife management and the latest news about climate and environmental issues. 
Self-Defense
Surviving the apocalypse or another pandemic involves being able to defend yourself from all kinds of danger. And this website is the best resource for home and self-defense articles, as well as concealed carry tips. 
Survival Food Recipes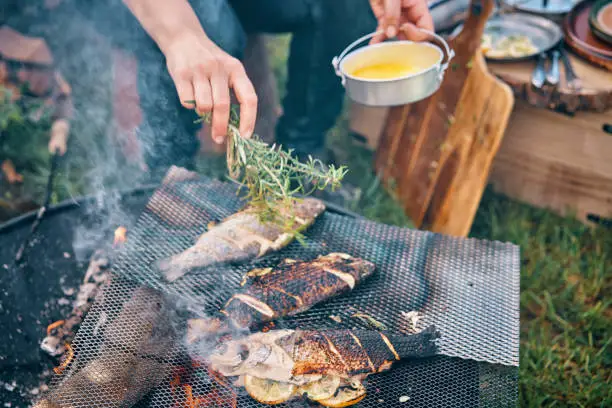 This website publishes survival food recipes that are easy to make and have easily available ingredients. It also teaches proper food storage as well as how to store water in five different ways, among its other survival and prepper articles. 
Suburban Survival
Surviving in an urban environment itself is a challenge. So this website's team wants to help their readers in preparing for whatever disaster or emergency, should it be caused by economic issues, natural calamities, or political reasons.
Survival How-to's
Unlike most prepping websites, Survival Warehouse focuses on how-to articles for preppers who want to enhance their skills and learn about practical survival techniques. 
Books on Survival 
We recommend this website if you're looking for survival books. One of the best resources that they reviewed is The Urban Prepper's Guide, a book where you can learn how to be self-sufficient and prepared for the next crisis. 
Survival Filmfest
The Western Hunter holds a film festival that allows hunters and preppers to showcase their creative side.
Deeper Survival Topics
This blog publishes articles about surviving the inevitable political collapse. It also has posts on society, culture, and the economy.
Survival Expo
This blog keeps survivalists posted on the latest prepper conventions and survival expos. It also has articles about choosing the best emergency solar power kit and how to use a SAM splint, among its other prepper articles. 
State-Specific Survival Blog
This magazine's articles feature equipment fit for preppers and outdoor enthusiasts in Alaska.