Best Overall
Model
Victorinox I.N.O.X. Swiss Watch
MARATHON WW194007 Tsar Swiss Military Watch
Luminox 3001 Navy Seal Dive Watch
ArmourLite Operator Series AL1502 Tritium Watch
Material (window)
Anti-reflective Scratch Resistant Sapphire Crystal
Shatterproof Armour-glass crystal
Case
Surgical-Grade Stainless Steel
Best Overall
Material (window)
Anti-reflective Scratch Resistant Sapphire Crystal
Model
Victorinox I.N.O.X. Swiss Watch
Model
MARATHON WW194007 Tsar Swiss Military Watch
Case
Surgical-Grade Stainless Steel
Model
Luminox 3001 Navy Seal Dive Watch
Model
ArmourLite Operator Series AL1502 Tritium Watch
Material (window)
Shatterproof Armour-glass crystal
When choosing the best military watch, one of the main characteristics to look for is the ability to use its features in the dark.
If you are in a hurry – Isobrite ISO305 Valor Series Tan T100 is the best tritium watch. If you want more options, you can read our article for the full review of all watches.
Most military watch brands on the market come with displays that glow in the dark. And the latest trend is the use of tritium tubes for luminescence.
These rugged watches stand out because their capability of glowing in the dark is autonomous, thus they do not depend on solar power or on any other source of energy to produce constant luminosity.
Tritium is a radioactive isotope of hydrogen, a gas that can provide constant glow for a long period of time, usually for 25 years or more.
Because of the characteristics of this gas, it is easy to understand why more and more manufacturers decided to use it as a light source for watches, and especially for the military models.
A consideration to make before choosing a tritium timepiece is the color of the tubes on the watch, as this will determine the glowing shade.
You can choose from a wide palette, but the best colors to go for are green, yellow, white, or light blue as they are easier to see in the dark.
Our Reviews Of The Best Tritium Watches
#1 Isobrite ISO305 Valor Series Tan T100 Tritium Watch
The ISOBrite T100 tritium watch is one of the best tritium watches on the market, its popularity being given by the attractive design combined with many tactic functions that makes it second to none.
In fact, as its name suggests, the manufacturer equipped this watch with T100 tritium gas.
The T number shows the amount of tritium in a watch and the ISOBrite is one of the few that use T100.
In addition to this, another feature that adds value to this watch is the 10-year lifespan of the battery.
The ISOBrite T100's motion is ensured by a quartz mechanism that is a synonym for accuracy.
Its dial window is made of scratch-resistant sapphire crystal and the case is made of carbon fiber reinforced polycarbonate, a feature highly appreciated by many users who describe the watch as being ultra-lightweight.
The dial is simple and intuitive with Arabic numbers for hours and a 24-hour format.
The minutes are indicated on the outer rim and a date window is placed between 4 and 5 o'clock. The T100 is also water-resistant up to 200 meters.
This timepiece is definitely the best tritium watch under $500.
#2 Victorinox I.N.O.X. Swiss Watch
I.N.O.X. Swiss Watch by Victorinox is a men's tritium watch to consider if you're looking for top quality and traditional design.
The sole name of the brand inspires elegance and products manufactured to last.
This stylish watch will impress you with its minimalist design and beautiful contrasts between the stainless steel case and the black rubber wristband.
However, if you would rather consider other shades and textures, the manufacturer produces this watch in 12 possible color choices, each coming with a wristband made of different materials ranging from fabric to stainless steel and leather.
Regarding the watch's characteristic, this timepiece is water resistant to 660 feet and suitable for professional military use thanks to its military time flange.
It is also quite easy to see the time in the dark thanks to the bright white glow.
Furthermore, the I.N.O.X. is temperature and shock resistant, scratch resistant and designed to resist to a pressure equal to 8 tons. In other words, it is a watch designed to last a lifetime.
#3 MARATHON WW194007 TSAR Swiss Military Watch
The Marathon WW194007 TSAR Swiss Military Watch is a luxury tritium watch created using premium materials and advanced technology.
This model is created particularly for military personnel and is built to match government specifications.
As it's also designed for search and rescue missions at sea, the WW194007 TSAR is water-resistant at 1000 feet underwater.
The Marathon TSAR pledges superior accuracy as it is handmade in La Chaux de Fonds Switzerland.
It's also manufactured using surgical-grade stainless steel and scratch-resistant synthetic sapphire, so exceptional quality is guaranteed.
The movement is ensured by a high-torque quartz mechanism equipped with End-Of-Life Indicator for outstanding precision.
Another notable feat is the TSAR's self-illuminating tritium tubes, so you won't need any external light source to charge it, unlike other tritium watches.
#4 Luminox 3001 Navy Seal Dive Watch
Among the many tritium watches for sale available on the market, another model that stands out is the Luminox 3001 Navy Seal Tritium Dive Watch, a timepiece built to be reliable in any circumstances.
If you are wondering what sets Luminox apart from its competitors, you should know that all Luminox watches are subject to additional production steps that other manufacturers don't use.
Specifically, each Luminox micro gas tube is installed manually on each watch to ensure the high quality of each piece.
Returning to the 3001 model, this watch is made of lightweight carbon-reinforced polycarbonate and silicone, and its dial is protected by sapphire crystal.
Regarding the functionalities, Luminox 3001 is water and shock resistant, it features a tachometer and a second hand indicating the seconds making it the perfect tritium divers watch.
#5 ArmourLite Operator Series AL1502 Tritium Watch
Another top tritium watch to consider is this timepiece manufactured by ArmourLite.
The AL1502 is a classic all-black Tritium watch made with shatterproof armor glass crystal and reinforced carbon fiber.
The internal mechanism is made of Swiss quartz, its three hands indicating the hours, minutes and seconds.
The AL1502's illumination is powered by Trigalight's Swiss Tritium markers and are guaranteed to last for years.
This is a great choice if you are looking for an average-priced tritium watch on the market with excellent quality.
This model also comes with a 2-year warranty from ArmourLite Watch Company.
#6 Citizen BM8180-03E Watch
If you are looking for a good watch that is not too harsh on the budget, you might want to consider this Citizen watch.
Featuring a green tritium color, it makes it easy to see the hour in the dark.
Encased in stainless steel, this watch is not only durable but will also protect you from the tritium inside the watch, making this model very safe.
Plus, the green canvas strap is not only very comfortable, but durable as well.
This watch features a five-year warranty, but the tritium is expected to glow for more than 10 years. It is certainly a durable timepiece.
#7 Luminox Atacama Adventurer Field Tritium Watch
If you are looking for something that matches casual and formal attire, the Atacama Adventurer Field watch should do the trick.
If you want a more simple and classic look, here's our take on the best vintage military watches.
This new addition to Luminox's Land Series features a stainless steel casing with an elegant black dial.
This watch not only looks fancy, but is also durable, as its window is made from anti-reflective sapphire crystal glass.
It's also manufactured to be water-resistant up to 200 meters.
With Swiss quartz movement, the Adventurer guarantees value for your money.
If our picks above are too masculine for you, our article about women's military watches should help.
If you're an adventurer who loves day trips, you won't be needing much of the glow-in-the-dark feat, so a tactical GPS watch might be more suitable for you.
Frequently Asked Questions
Some frequently asked questions:
Are tritium watches dangerous?
Tritium in high dosages can be dangerous – but considering that watches have such a low dosage of tritium, there should be no danger.
Plus, since the radiation is absorbed by the glass and the case, there is no harm unless it comes into direct contact with your intestinal walls and lungs.
So, as long as you don't eat or breathe it, then it should be no danger.
How long does tritium glow last?
The tritium glow will last depending on how much tritium has been added into the watch by the manufacturer.
Generally, it can last for as long as 10 to 15 years – but as mentioned, this will mostly depend on the tritium quantity.
Some users claimed that their tritium tube watch lasted for less than 10 years while others went past their "expiration date."
Does tritium need glowing light?
The tritium gas is a radioactive substance, whose light is produced in a decaying manner: the more time passes by, the less visible the light will become.
This will depend entirely on how much substance the manufacturer adds – and as a result, there should be no need for any other light sources.
How long does tritium night sight last?
This question can be answered in two ways: the night sight should last for the entire night – right until the moment when the place is half-illuminated.
Once the sunlight has taken over everything, the night sight will no longer be visible.
However, night sight will also last depending on how much tritium has been added to the watch.
Sometimes, it can last for a decade. Sometimes it can last more than that, and other times it can last even less. 
What Is a Tritium Watch?
Tritium watches use the GTLS (Gaseous Tritium Light Source) technology.
This unique technology uses a mix of phosphors and tritium to make a visible light – one that can be seen in the dark.
This type of light is a cold light source – therefore, it does not have any need for electrical energy.
It is used for all kinds of applications, such as stop signs, kit markers, emergency exits – but also watches.
Discovered in 1934 by Ernst Rutherford, Paul Hartek, and ML Oliphant, tritium is also referred to as heavy hydrogen.
Generally manufactured for industrial purposes, this substance emits electrons through the beta decay process – and when those electrons meet with phosphorous, the result is a fluorescent light that can last up to 20 years.
If the tritium is sealed within a glass tube, then it will become even brighter – some say that even a hundred times brighter.
This brightness will last for a longer time compared to other types of advanced technology.
Installing Tritium in Watches
People install tritium in watches so that they can be read in the dark in delicate operations (for instance, military operations, diving, law enforcement, and security). That's also because most brands are becoming as accurate as the best swiss military watch.
However, more and more people are beginning to look for this feature in a watch – regardless if their job requires it or not.
These watches use small vials that need precision technology – one that uses long cylindrical tubes of glass that have been lined with a phosphorescent substance.
These watches are then pressurized with tritium gas – which is further on sealed hermetically by the laser beam.
In the vial's interior, the electrons from within the gaseous tritium will excite the phosphorus – which will result in continuous cold light.
Once the vial is filled, the tritium will begin to deteriorate – releasing electrons that can last up to 12 years.
Tritium Watch Key Facts
If you are interested in buying a tritium watch, here are some key facts that you might want to consider:
Tritium technology doesn't need sunlight or any other type of external power source to function.
The illuminating factor will function non-stop, without the need to press any buttons – and it doesn't need to be turned on either.
The tritium technology is self-contained completely within the glass tubes that have been sealed completely by the pressurized
You cannot see the glow of the tritium technology in daylight hours. It will only be visible when it is half dark outside – or when it is completely dark.
The optimum visibility level happens when the human eye becomes accustomed to the darkness level.
The tritium technology tubes can be as small as 2.5mm in length and 0.5mm in width.
A watch with a tritium technology can generally live for as long as 20 years – depending on how much substance the manufacturer adds to the watch. However, as the years have passed, the luminosity of the watch will diminish – which means that in 10 years, that watch will only be half as bright.
Each watch is different in its own – and while a watch may be able to last for 20 years in luminosity, others can only last for as long as 10.
This is why you always need to check the full specifications list of the tritium illuminated watches that you are planning to buy.
Brightness Level
The brightness of the tritium will be at its fullest when the watch has just been made.
Over time, the activity of the isotope will slow down – which is why the luminosity of the tritium will also dim.
The more tritium you add in a watch, the brighter it will be from the very beginning – and the more it will last throughout time.
A tritium unit (such as a watch or an exit sign) will come in three brightness levels – all of them promising a different life expectancy.
Depending on the watch, you can get a brightness level that guarantees a life expectancy of 10, 15, or 20 years.
And generally, the only difference between these devices is the tritium amount that the manufacturer installs within the watch.
Sadly, you cannot set the brightness yourself in the event that you find it too bright for you. The tritium will do that for you – and you will only have to wait until the brightness dies down.
If the tritium is no longer glowing, then this means it has died out – and that the phosphorous has reached its final stage.
There is a possibility for you to "recharge" your watch at the manufacturer – but bear in mind that it will be fairly expensive.
If the watch does not hold any special significance for you, then you might be better off purchasing a new watch – one that has been freshly packed with tritium.
Tritium Colors
When tritium watches first came into the equation, you only had one color to go for – and that color was green.
At that time, green was a sound choice – because it was a very bright shade that was also very easy on the eye.
At the same time, green is the standard color that helps with the measurement of the other color as well.
Most of the watches are made using a green shade – all of them having the dials and numbers illuminated for a better view of the hour.
The colour originates from the material type that has been used to coat the inside of the glass tube. The electrons emitted by the tritium will react with that coating – resulting in a light.
The colour type and intensity will depend on the age of the watch. For example, a new watch will have a green that is brighter and clearer compared to one that has been made 5 or 10 years ago.
Similarly, the colour is perceived differently during daylight hours, when the tritium is not really that visible to the human eye.
Considering that tritium watches have been around for a while now, manufacturers tried to add other shades in the mix – the first ones being orange, blue, and yellow.
After that, even more, colors were released, such as pink, ice blue, red, and white.
When choosing the color, you first need to consider the following two questions:
Are you looking for the most visible and brightest color?
Do you want to buy a watch that uses your favourite shade?
Bear in mind that depending on the color that you choose, it may have a different intensity level. Green is definitely the brightest shade, with a yield of 100%. The other colors have the following yield:
Green: 100%
Yellow: 80%
White: 60%
Ice blue: 60%
Pink: 45%
Orange: 40%
Red: 20%
Blue: 14%
Your color preference is important – because it's obvious that you will not choose yellow if you cannot stand it.
At the same time, you might want to go for your favourite color as a combo with a brighter one.
For example, you can choose a watch with a white dial and blue numbers – or vice-versa.
However, the ideal combo would definitely be green and yellow – but if you are bothered by bright lights during the night, then you may go for the lower intensity ones.
Best Tritium Watch Casing
The casting is also important when it comes to purchasing a tritium watch.
Not only will this determine the durability of the watch, but it may also determine whether the tritium can be easily replaced or not.
Generally, the best illuminated watches will have a stainless-steel casing, since it is among the most durable materials – and is less likely to lose its shine.
At the same time, it will be the most difficult to take apart – since it has certain security systems to keep the parts together.
Plus, because of their durability and life expectancy, such watches are more expensive. These are the types of watches that need some investments since they are sold for the long run.
Some manufacturers also opt for carbon-reinforced polycarbonate (abbreviated as CRPC) – which is less expensive, but it's a fairly durable option.
You can find many expensive watches made from this type of casing.
The only differentiating factor is the way the manufacturer makes these watches.
The technique is never revealed, but you can tell of their quality from the customer reviews.
For instance, some CRPC watches are quite solid – but others claim that all they had to do was scratch the casing in order to break it.
These circumstances are generally not covered by a warranty, which is why you may want to invest in a stainless-steel model.
Types of Glass
Depending on the price tag of the watch, you may come across several types of glass that doubles as the screen of the watch.
A less expensive watch will use glass made from minerals – like the glass we have at our windows.
On the other hand, a top-notch watch will use premium, abuse-resistant glass made from sapphire crystal.
Considering that this is one of the hardest and strongest minerals, these watches are less easy to scratch – meaning that they will look in peak shape for a longer time.
Since scratching is one of the main reasons why the colorization may be perturbed, many people prefer to buy a watch with a crystal glass rather than one with mineral glass.
One pointer would be that if the watch does not specify the type of glass, you should always assume that it is mineral.
Factors to Consider When Buying Tritium Watches
By now, you have probably figured out for yourself what to look for in a tritium watch – but to make things easier for you, here is a summarised list:
Tritium Source: Most companies use the same tritium source for their watches – which is Switzerland's MB-Microtec AG. They are the best in their field, and all watches with tritium gas tubes will have their name engraved on the casing.
Warranty Length: These types of watches should have a long warranty. Some companies provide a 10-year warranty while others offer a warranty as long as 25 years. It's obvious that you should look for the ones with the biggest warranties.
Brightness Level: Some watches are brighter than others – and this will depend on the amount of tritium that has been added to the watch. Some watches will be referred to as T100 (the brightest) or T25 (the lowest brightness).
Color: Do you have a specific color that you have in mind, or do you just want something that you can see no matter the environment? In that case, green might be a very suitable option. However, there are many great and fancy types that you can choose from.
Watch Material: Is the watch made from stainless steel or polycarbonate? Generally, stainless-steel watches are the most durable ones – but you can also go for CRPC if you are tight for cash.
Glass: When it comes to watches (of all types), you can either go for crystal, or you can go for mineral glass. Crystal is the strongest type – so, if you want your watch to last, this is your best option.
With these in mind, you should start looking for the most suitable watch for you – no matter if you want tritium military digital watches or outdoor watches.
---
Final Thoughts
By far, the best tritium watch available on the market is the ISOBrite T100 by ArmfourLite.
This is one of the few watches that uses T100 tubes, it has a beautiful design and the self-illuminating function is extremely bright.
In addition, the ISOBrite T100 also presents all the essential functions expected from a military watch being, without a doubt, a more than valid choice for all those who enjoy an active lifestyle and for the military professionals alike.
They may not be included in our list above, but as we all know, Casio and SUUNTO Core make the toughest watches. We reviewed some of their bests if you're interested; G-Shock military watches, Casio G7900 review, and the SUUNTO Core all black review.
If you're looking for a watch that can survive combat use, here are our guides on Special Forces watches and the US military watch standard issue.
Read our complete Best Military Watches – Buyer's Guide.
Click for More Tritium Watch Options on Amazon
You Might Also Like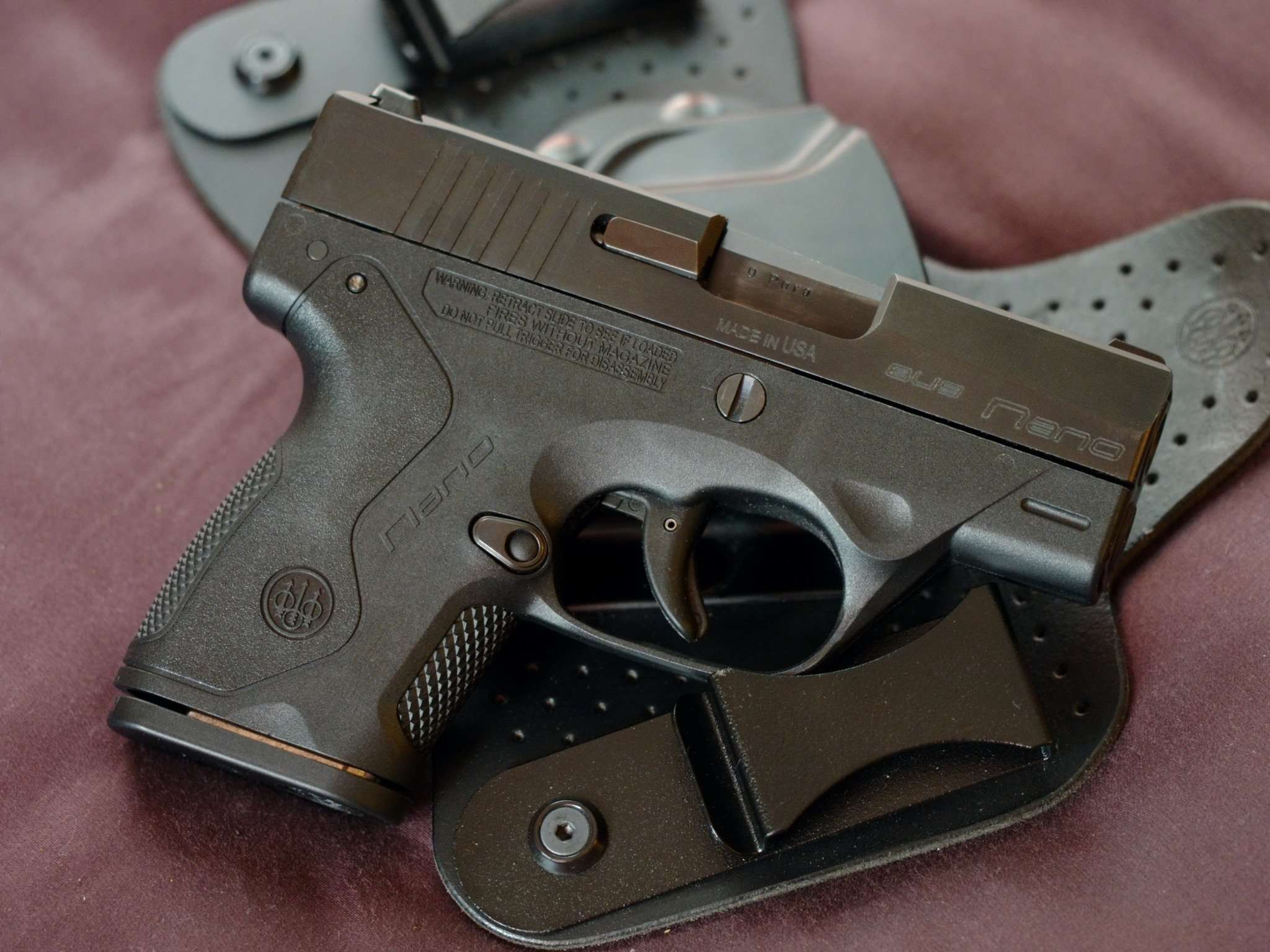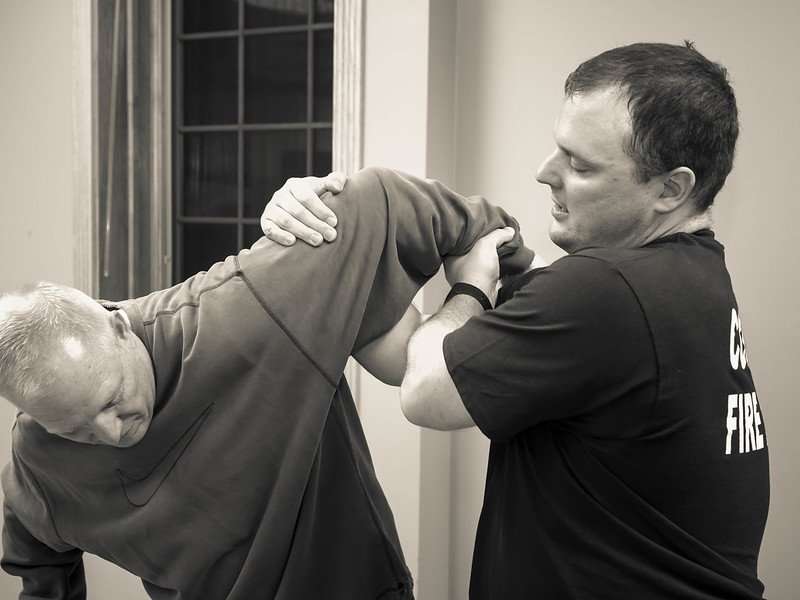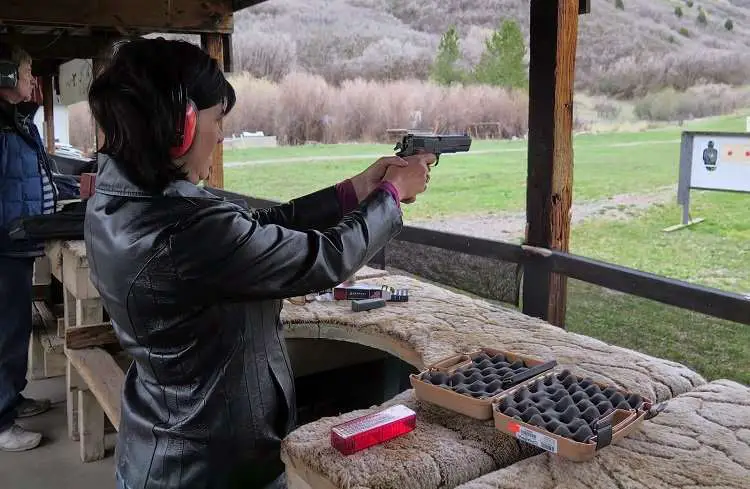 Last update on 2023-09-24 / Images from Amazon Product API