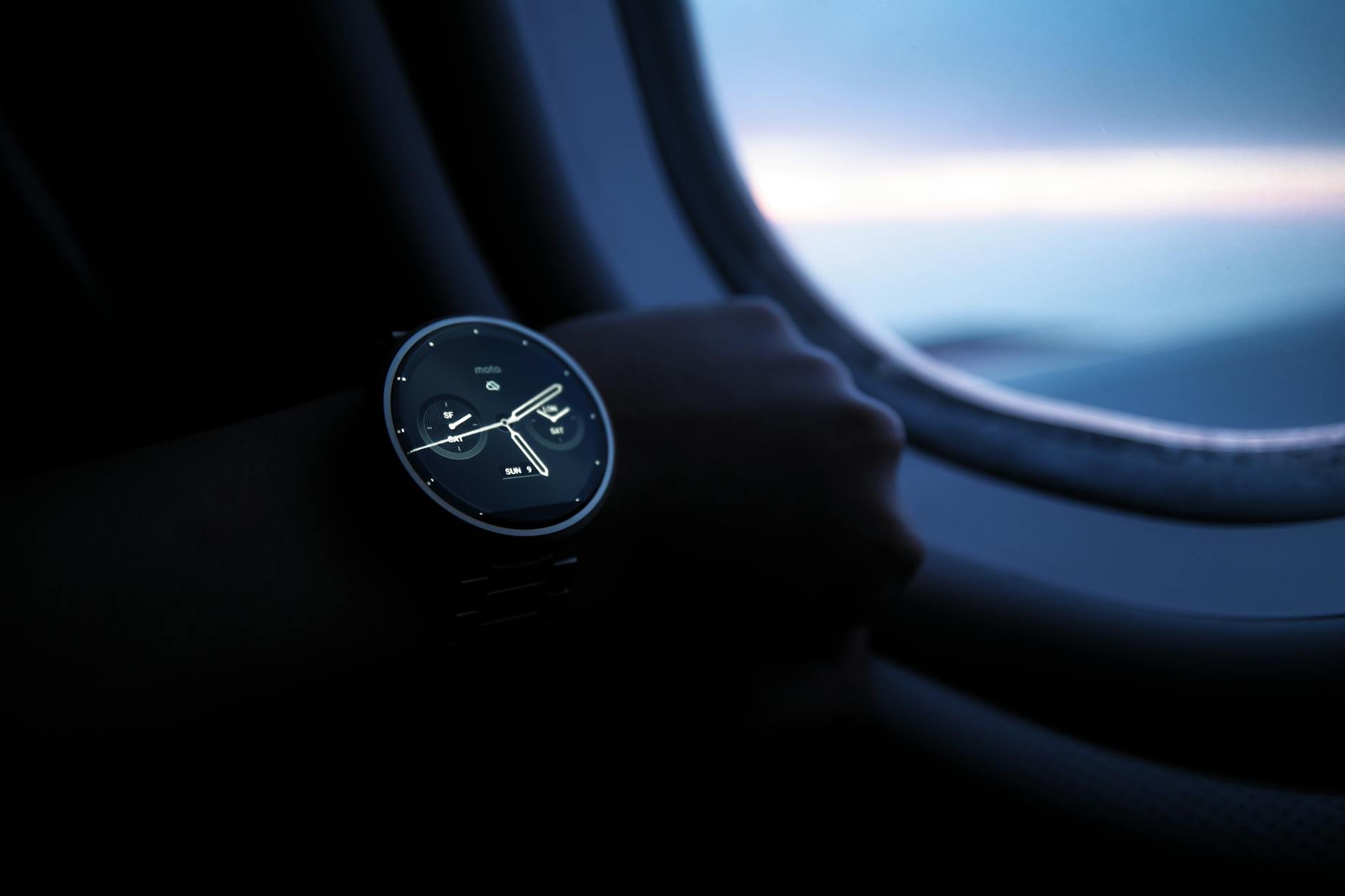 When choosing a watch specially designed for outdoors or for professional military use, one of the main characteristics to look for is the ability to use its features in the dark.
On the market, there are many watches with dials or displays that glow in the dark, the latest trend being the use of tritium watches.
These watches stand out because their capability of glowing in the dark is autonomous, thus they do not depend on solar power or on any other source of energy to produce constant luminosity.
Tritium is a radioactive isotope of hydrogen, a gas that can provide constant glow for a long period of time, usually for 25 years or more. Because of the characteristics of this gas, it is easy to understand why more and more manufacturers decided to use it as a light source for watches, and especially for the military models.
A consideration to make before choosing a tritium timepiece is the colour of the tubes on the watch, as this will determine the glowing shade. You can choose from a wide palette, but the best colours to go for are green, yellow, white, or light blue as they are easier to see in the dark.
The following tritium watch reviews will help you decide which is the best model for you.
---
The ISOBrite T100 tritium watch by ArmourLite is one of the best tritium watches on the market, its popularity being given by the attractive design combined with many tactic functions that makes it second to none.
In fact, as its name suggests, the manufacturer equipped this watch with T100 tritium gas. The T number shows the amount of tritium in a watch and the ISOBrite is one of the few that use T100. In addition to this, another feature that adds value to this watch is the 10-year lifespan of the battery.
The ISOBrite T100's motion is ensured by a quartz mechanism that is a synonym for accuracy. Regarding the other specifications, the dial window is made of scratch-resistant sapphire crystal and the case is made of carbon fibre reinforced polycarbonate, a feature highly appreciated by many users who describe the watch as being ultra-lightweight.
When it comes to its functions and features, the dial is simple and intuitive with Arabic numbers for hours and a 24-hour format. The minutes are indicated on the outer rim and a date window is placed between 4 and 5 o'clock. The watch is water resistant to 660 feet. This is definitely the best tritium watch under $500.
Last update on 2018-05-23 / Images from Amazon Product Advertising API
---
I.N.O.X. Swiss Watch by Victorinox is a men's tritium watch to consider if you're looking for top quality and traditional design. The sole name of the brand inspires elegance and products manufactured to last.
This stylish watch will impress you with its minimalist design and beautiful contrasts between the stainless steel case and the black rubber wristband.  However, if you would rather consider other shades and textures, the manufacturer produces this watch in 12 possible colour choices, each coming with a wristband made of different materials ranging from fabric to stainless steel and leather.
Regarding the watch's characteristic, this timepiece is water resistant to 660 feet and suitable for professional military use thanks to its military time flange. It is also quite easy to see the time in the dark thanks to the bright white glow. Furthermore, the I.N.O.X. is temperature and shock resistant, scratch resistant and designed to resist to a pressure equal to 8 tons. In other words, it is a watch designed to last a lifetime.
Last update on 2018-05-23 / Images from Amazon Product Advertising API
---
A luxury tritium watch created by the combination of precious materials and ultimate technology, this is how MARATHON WW194013 Swiss military watch can be defined.
The materials selected for the manufacturing of this limited-edition model are lightweight carbon fibre and stainless steel for the case that is designed for timeless durability. The dial window is made of scratch resistant acrylic crystal, and the look is completed by a nylon wristband.
As you could expect from a military watch, the WW194013 is water resistant at 203 feet and it also comes with a bi-directional bezel, ideal for multiple purposes. The movement is ensured by a quartz mechanism built for outstanding precision.
As the manufacturer already accustomed us, the watches in Swiss military line are unisex and come in various colour choices. For this particular model, you can choose your favourite between black, green and brown.
Regarding the users' opinion, many reviewed this model as trustworthy and reliable, the main drawback highlighted being the rather poor quality of the dial's window.
Last update on 2018-05-23 / Images from Amazon Product Advertising API
---
Among the many tritium watches for sale available on the market, another model that stands out is the Luminox 3001 Navy Seal Tritium Dive Watch, a timepiece built to be reliable in any circumstances.
If you are wondering what sets Luminox apart from its competitors, you should know that all Luminox watches are subject to additional production steps that other manufacturers don't use. Specifically, each Luminox micro gas tube is installed manually on each watch to ensure the high quality of each piece.
Returning to the 3001 model, this watch is made of lightweight carbon-reinforced polycarbonate and silicone, and its dial is protected by sapphire crystal.
Regarding the functionalities, Luminox 3001 is water and shock resistant, it features a tachometer and a second hand indicating the seconds.
Last update on 2018-05-23 / Images from Amazon Product Advertising API
---
Last but not least, another top tritium watch to consider, especially if you are a lover of opulent stainless steel watches, is this jewel manufactured by Smith & Wesson.
This timepiece presents itself as an elegant stainless steel watch with a contrasting black dial protected by a scratch-resistant mineral crystal window. The internal mechanism is made of Swiss quartz, three hands indicating the hours, minutes and seconds.
The luminous function is guaranteed for 20 years, a quite short period compared with other watches. To compensate this flaw, the watch is water resistant to 660 feet and it is extremely reliable. This is an option if you are looking for a cheap tritium watch on the market, but that still holds the quality.
Last update on 2018-05-23 / Images from Amazon Product Advertising API
---
Final Thoughts
By far, the best tritium watch available on the market is the ISOBrite T100 by ArmourLite. This is one of the few watches that uses T100 tubes, it has a beautiful design and the self-illuminating function is extremely bright.
In addition, the ISOBrite T100 also presents all the essential functions expected from a military watch being, without a doubt, a more than valid choice for all those who enjoy an active lifestyle and for the military professionals alike.
Read our complete Military Watch – Buyer's Guide.
Click for More Tritium Watch Options on Amazon
---