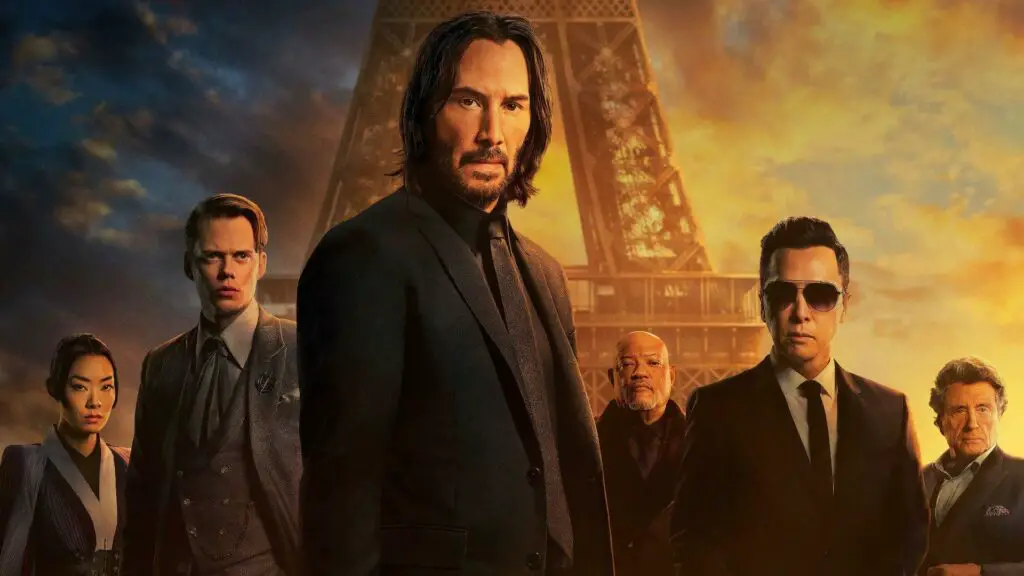 If you were as glued to your seat as I was while watching John Wick 4, you probably found yourself thinking, "Man, gotta have one of those!" Well, you're in luck. We're diving into the wild world of firearms featured in this blockbuster, and we'll even point you in the right direction if you're looking to add some Wick-inspired hardware to your gun collection. The guns used in John Wick 4 – coming right up!
Handguns
Glock 34 TTI Combat Master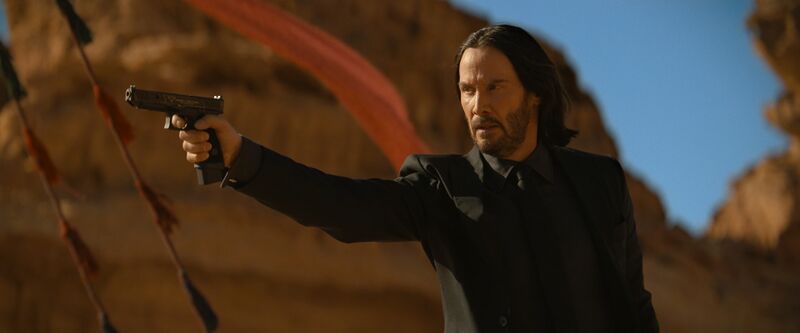 The Taran Tactical upgrades on the classic Glock 34 make it a go-to for John at the beginning of the movie. The upgrades that came with the TTI package are a match-grade barrel, premium sights, an integral magwell, a Timney trigger, and a refined grip texture. Let's not forget the badass cuts in the slide that make the Glock 34 a gun more fitting for our favorite assassin. 
TTI Pit Viper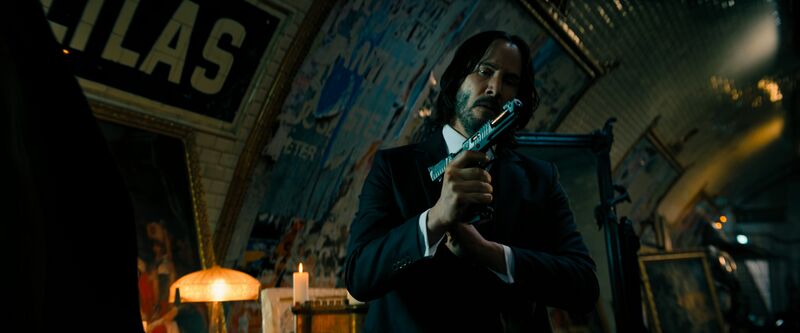 Compact and stylish, the TTI Pit Viper is designed specifically for JW4. The gun was also revealed for the first time in the film. Taran Tactical didn't fail Mr. Wick, from the slide's fang-shaped protrusions to the ergonomic beaver tail. It also features the ultimate fire control group – lite speed hammer, ultra-low mass sear, match disconnector, and titanium hammer strut.
SIG P365 SAS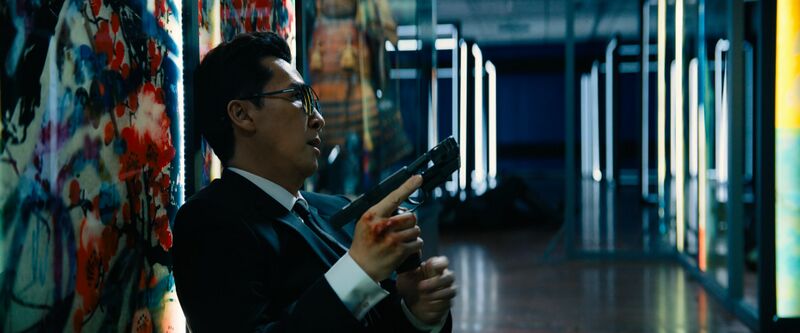 Caine uses the Sig P365 SAS as his main sidearm throughout the movie. 
It has an incredibly compact design, which is astonishingly complemented by a high 10+1 round capacity. As a striker-fired pistol, it offers a consistent and crisp trigger pull. Its stainless steel slide not only looks sleek but is built to last, designed specifically to resist corrosion. The textured grip ensures that the gun stays firmly in your hand, even under stress.
Thompson Center Arms Encore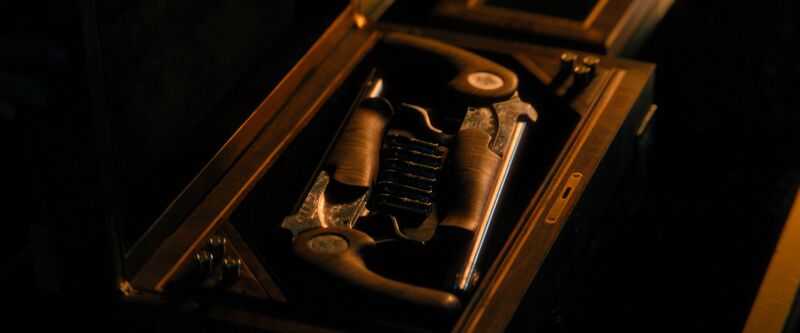 Spoiler alert – A customized version of the Encore was used as a dueling pistol for John's duel with Caine at the end of the movie.
This pistol from Thompson Center arms can switch calibers faster than you can say "Baba Yaga," thanks to its interchangeable barrel. It's a single-shot, break-action design, crafted for those who prefer each shot to count. You can choose between a stainless steel or blued finish, both of which offer durability and a unique aesthetic.
CZ P10C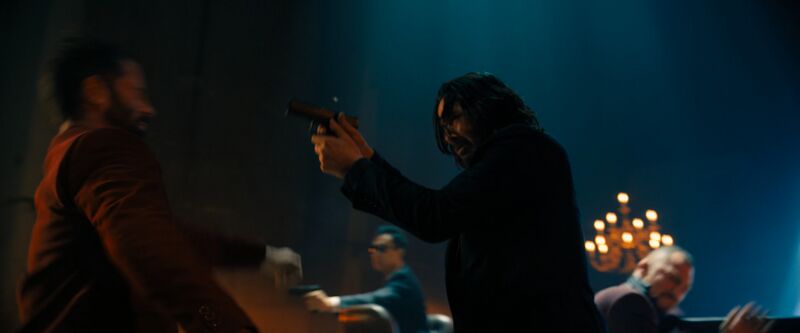 The CZ P10C appeared shortly in the film during one of John's encounters in a nightclub in Berlin. It was also used by Caine to shoot one of the guards in the same location. 
One of the P10C's key features is the ergonomic grip, designed to fit comfortably in your hand for better control. It has a generous 15+1 round capacity, ensuring you have plenty of ammo on hand. The trigger is remarkably crisp and is often touted as one of the best in striker-fired pistols.
Glock 17
During their assault on the Osaka Continental, the Marquis' elite enforcers, known as the Myrmidons, are equipped with Glock 17 handguns. The same pistol was used by several assassins in the Paris shootout.
The Glock 17 is built with simplicity and reliability in mind. It offers a 17-round magazine capacity, one of the higher capacities for a standard service pistol. Known for its durability, the Glock 17 is made with a polymer frame and a cold-hammer-forged barrel, making it resilient in various conditions.
Glock 19 (Custom)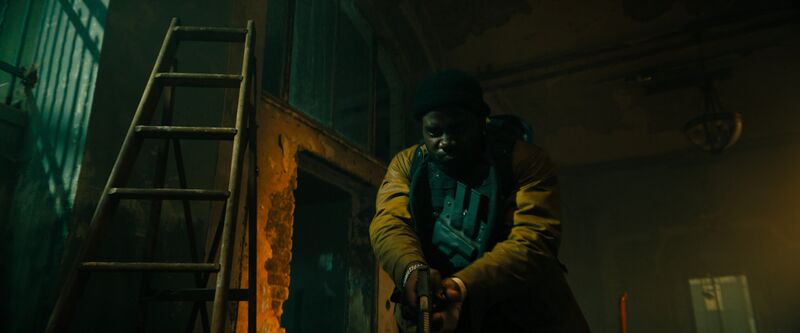 In the gunfight at the Paris apartment, Mr. Nobody wields a specialized Glock 19 stashed in his Devcore Plate Carrier Backpack. The handgun comes with a unique two-tone matte black overbite slide from Statement Defense, and it's mounted on a black GST-9 frame from 80 Percent Arms. The custom stippling on the gun was crafted by Battlecock Tactical.
S&W M&P9 Shield M2.0 Performance Center
The movie's main villain, the Marquis de Gramont, used a Shield Performance Center to threaten Winston during their meeting with Charon. 
One of its standout features is its ported barrel and slide, which reduce muzzle flip and improve accuracy. The grip texture is aggressively designed for secure handling, and its M2.0 trigger system provides a lighter, crisper trigger pull. The gun offers an 8+1 round capacity and comes equipped with a manual thumb safety for added security. 
S&W Model 500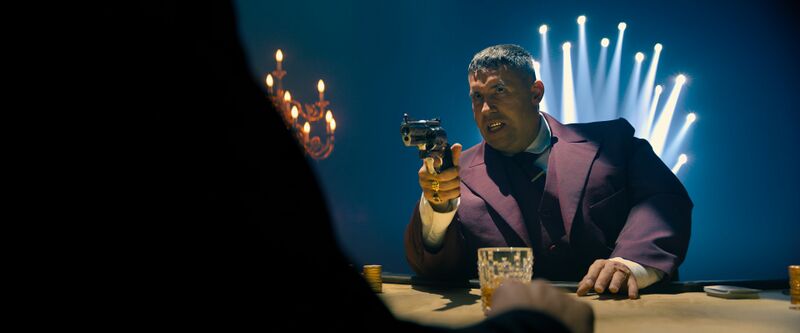 The S&W Model 500 appeared in John's poker game scene with Killa, Caine, and Mr. Nobody. Killa, the head of the German High Table, held this revolver which is essentially a hand-held cannon. He didn't get to shoot it and only pointed it at his guests. But it was the perfect gun for Killa's size and build.
Submachine Guns
Auto-Ordnance Thompson M1A1
The old Tommy Gun makes an appearance in JW4 as well, and it's as timeless as ever. In the film, modernized versions of this beauty were used by bounty hunters who were after John in Paris.
Shotguns
TTI Dracarys Gen-12
This shotgun spits fire—literally. With incendiary rounds, this thing is a dragon in gun form. The Dracarys Gen 12 was used by a Paris bounty hunter in the remarkable top-down scene. John grabbed the shotgun from its owner and incinerated him in a single shot. 
Rifles
Custom Marlin 1894
A classic lever-action rifle that even your granddad would admire. This bad boy was utilized by Mr. Nobody as his primary long arm throughout the movie. Customization was done by Mad Pig Customs. It included a "Midwest Industries M-LOK handguard, SilencerCo ASR 3-port muzzle brake, Slate Black Industries rail panels, "slate stop" and XS sight top rail."
Spike's Tactical Compressor
The Spike's Tactical Compressor carbine was seen in the Osaka Continental shootout where High Table enforcers were armed with it. During the scene, John was also able to get his hands on one and used it to eliminate his enemies. 
Guns Used in John Wick 4: FAQs
What gun was in John Wick 4?
Loads! From custom Glocks to flame-throwing shotguns, the fourth installment to this series is a gun enthusiast's dream.
Does John Wick 4 use real guns?
Yes, all firearms in John Wick 4 are real and functional.
What firearms does John Wick use?
John Wick has an eclectic arsenal, from classic revolvers to modern tactical firearms. He's like the James Bond of the gun world.
Conclusion
So, there you have it—the complete rundown of guns used in John Wick 4. Whether you're in the market for a new piece or just want to gawk at the movie's arsenal, I hope this guide quenched your thirst for ballistic knowledge. Now, who's ready for John Wick 5?