Our Top Picks
Best Overall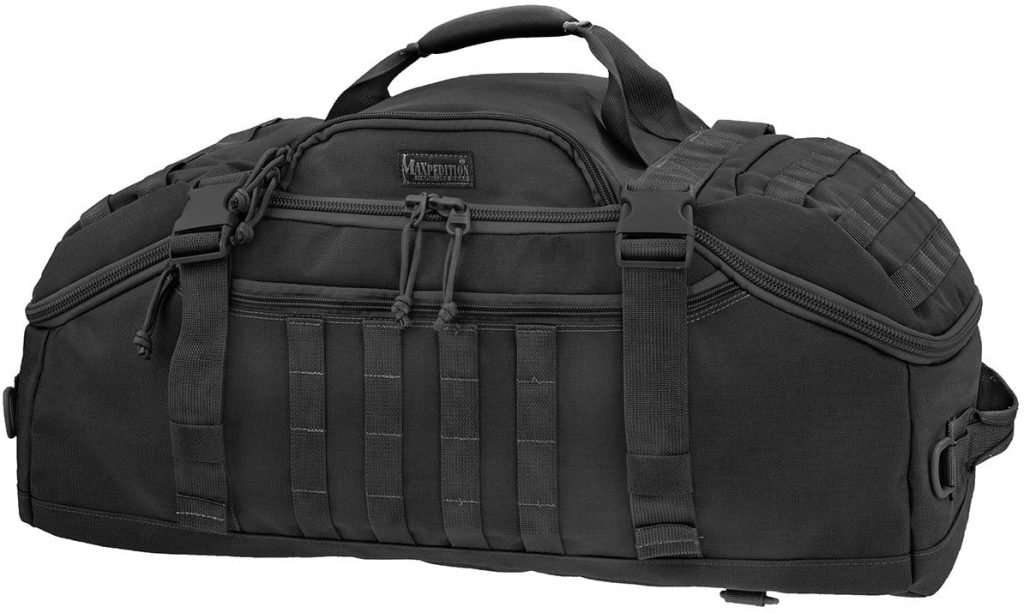 Maxpedition Doppelduffel Adventure Bag
This adventure bag is designed to last and is built for hauling heavy gear.
Check Price
Best Budget Bag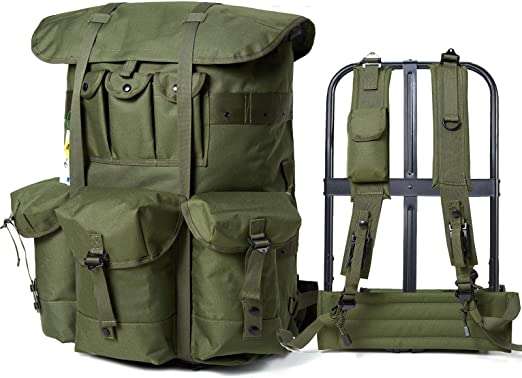 Military Rucksack Alice Pack
This sturdy ALICE pack takes pride in its heavy-duty quick release mechanism.
Check Price
Best Tactical Backpack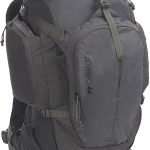 Kelty Redwing 44 Tactical
This tactical backpack makes hiking and traveling hassle-free, thanks to its multiple compartments and comfortable but durable straps.
Check Price
A lot of awful things have been happening lately, and you'll never know when another disaster might occur, so it's best to be prepared. Packing an INCH (I'm never coming home) bag is one alternative to a BOB (bug out bag) when your home is indefensible or otherwise unattractive for an extended SHTF scenario.
It builds on your EDC essentials and levels them up for an extended trip.
Read on to know why you might want one and what to put in it.
A Comparison of our recommended INCH Bags
Model
Maxpedition Doppelduffel Adventure Bag
Military Rucksack Alice Pack
Kelty Redwing 44 Backpack
Material
Polyester 75x150D Tasser Coal
Model
Maxpedition Doppelduffel Adventure Bag
Model
Military Rucksack Alice Pack
Model
Kelty Redwing 44 Backpack
Material
Polyester 75x150D Tasser Coal
What is an INCH Bag?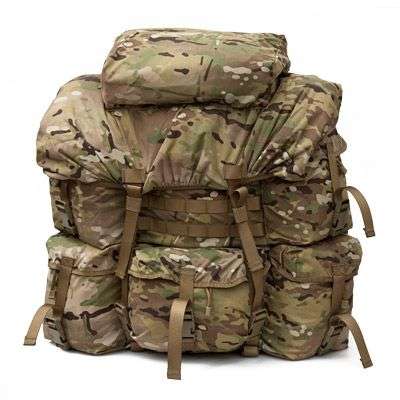 INCH stands for I'm Never Coming Home. It may sound extreme, but if you don't have a bug-out location and you want to survive on the road for a long time, that's the state of mind you need to have.
Your INCH bag should contain only your essentials. This means there's no room for your music player or your potato chips.
How to Choose the Right INCH Bag
Choosing the right INCH bag should be done with care because your and your family's lives depend on it. To help you decide, we've listed the things you need to look for in an INCH bag.
Fit
Assuming that you'll be carrying your bag most of the time, you need to find one that has an adjustable fit, padded areas, and compression straps. This way, the bag's load is distributed all over your torso and not just on your shoulder. You don't want body aches to add to your problems.
Capacity
Since you'll be packing plenty of stuff, you have to consider your bag's capacity. It should have pockets and compartments for more organized storage. Your INCH bag should be able to handle all your essentials.
Also, it's nice if your INCH bag is equipped with a hydration bladder. Having a sip of water while walking can make moving quickly a bit easier.
Durability
The ideal INCH pack is heavy-duty and waterproof. Durability is one of the things that you should check when choosing yours.
It's better to spend a little extra on a high-quality bag than to save a few dollars and end up losing all your stuff because your bag can't handle them.
I like to choose dull colors to avoid attention from looters.
Weight
You need to get a pack of just the right size for you. Your INCH bag's total weight should not be greater than 25% of your body weight.
A fully equipped INCH pack typically weighs about 50 lbs. So make sure your bag's fabric, seams, and stitches can handle it.
Wheels
The probability of traveling on a flat surface post-apocalypse is low. But you'll never know when you'll find one, so it would be a great bonus if your bag has wheels. This will allow your back to rest from your INCH bag's weight.
You also have the option to add detachable wheels if your bag doesn't have one.
Modularity
You're mistaken if you think that an ordinary duffel bag will pass for your INCH pack. You need something more than that. Your INCH bag must be expandable and foldable as needed.
You'll never know how much stuff you'll need along the way. So you have to have extra room for those.
Your rations will also diminish as time goes by, and you won't want to carry around a huge, half-empty bag. So you should also be able to shrink down your INCH bag if you need to.
Redundancy
Being prepared also means you have backups for your most essential tools. So it wouldn't hurt bringing a spare for critical items or a way to repair them. That is, if you have extra space . . . .
Best Overall: Maxpedition Doppelduffel Adventure Bag
If you want a bag with multiple compartments and pockets for more organized packing, the Maxpedition Doppelduffel Adventure Bag is for you.
This huge travel pack can be carried by its ergonomic backpack straps, by its shoulder straps, or by hand.
Loads of reviews confirm this bag's quality is worth every penny.
Pros
Water-resistant
With Hydration Pocket
Multiple compartments and pockets
Cons
It's smaller than it appears
The hand straps are made of soft neoprene
What Customers Say
"I'm a big fan of Maxpedition, and this bag is a great example of why. It is very well designed, and the materials and workmanship are top-notch. The exterior is Maxpedition's typical heavy-duty fabric, and all the seams are double stitched. All the stress points are box stitched."
"Over 3 years and still going strong! This has been my daily road bag for over 3 years now (regional truck driver, home multiple days a week). I'm blown away how durable this bag is. Straps, handles, zippers ALL still strong and functioning. Then it's dirty, just rinse it off and let it air dry. Impressive. Very impressive."
Best Budget Bag: Military Rucksack Alice Pack
If you're looking for a high-quality but affordable INCH bag, then the Military Rucksack ALICE Pack is an excellent choice.
This durable pack is designed to survive the most extreme environment and weather conditions.
If you prefer using external frames, the Military Rucksack Pack also comes with one that's constructed from durable aluminum.
What customers love most about this backpack is the Kidney Pad Strap, which helps relieve the pressure of a heavy load.
Pros
Anti-skid T-Buckle
Quick Release Mechanism
Waterproof
Cons
The upper back padding is not adequate
The top flap on the main compartment is not double-stitched
What Customers Say
"Straps have held up after a year of constant use. And the whole bag is water proof. All in all, a pretty solid buy."
"Absolutely love this Alice Pack! The material is super strong and the metal frame makes it sit beautifully on your back! I got two days camping gear in her plus food for a weekend hammock camp. Love the front pouches, and the fully waterproof lid. The lumbar support for your lower back is so comfortable too. I would suggest to keep the pack weight down to 20 kilo but that's still loads. I love my Alice well worth the money."
Best Tactical Backpack: Kelty Redwing 44 Tactical Backpack
This efficient tactical pack can handle the heaviest loads and still feel light.
It has load lifter straps, belt stabilizer straps, sternum straps, and a dual-density foam hip belt for even weight distribution.
The Kelty Redwing Tactical pack also offers proper air circulation to prevent your back from sweating too much.
It's also equipped with a hybrid-loading u-zipper design for easier loading and unloading.
Pros
Hydration compatible
Single light beam aluminum stay
Hex mesh back panel
Cons
Zippers can't be locked together
Stitches at the side pockets are not that intact
What Customers Say
"The seams and zippers appear to have a durable stitching and the bag material looks and feels to be quite rugged."
"Great pack and would work great in most situations/trips."
INCH Bag vs Bug-out Bag – the Difference
A bug-out bag (BOB) is a medium-sized survival pack that's good for 72 hours. While an INCH bag can sustain you for months, even years.
An INCH bag is essentially an upgraded BOB. It contains the same essentials in larger quantities, and with the addition of tools needed for long-term survival.
INCH Bag List – the Essentials You Need
Organizing your INCH bag is as important as choosing one. You need to assess what and how much to bring depending on your and your family's needs.
Here are a few essentials that will help you survive as you find shelter and afterwards.
Tools for Navigation
You may be away from home, but you still need to know where you are and where you're headed. Here are the tools that will assist you in navigating.
Compass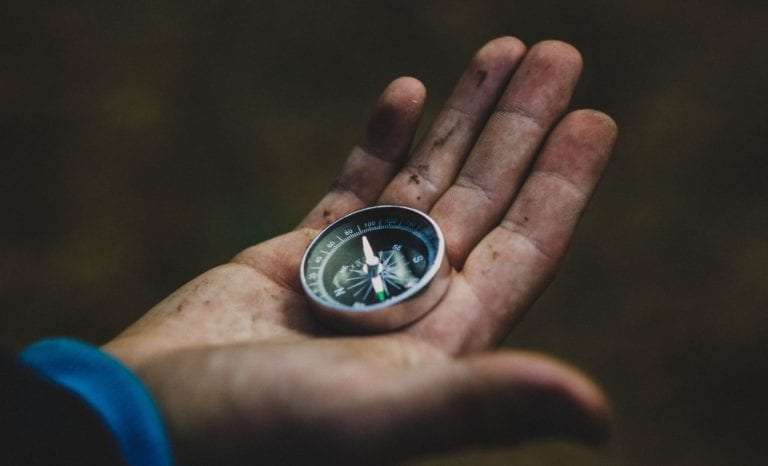 An ordinary compass won't suffice so make sure to grab a military compass. Aside from pointing to your destination, these compasses also indicate your current location and the best route to where you want to go.
Map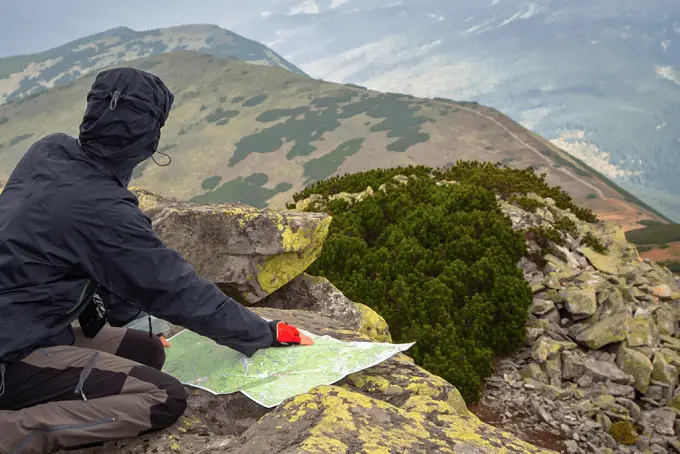 Your phone won't probably be of much help in an SHTF scenario, so you can't rely on online maps.
We suggest you bring one 1:250,000 map of your destination and at least 2 detailed maps of the most promising places around it.
Watch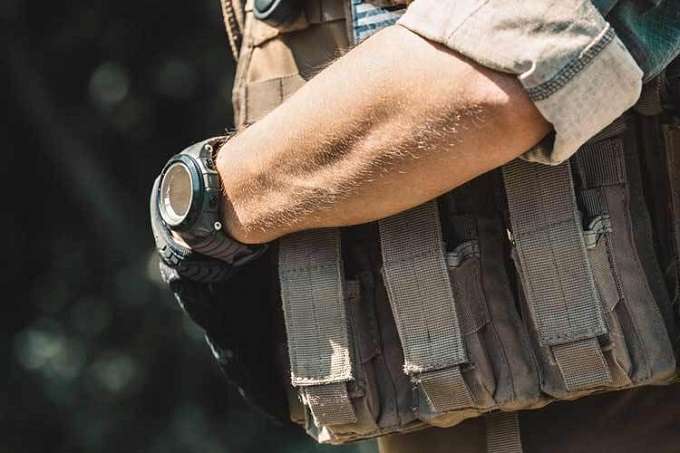 A watch that can also function as a multi-purpose tool is a must-have in the direst situations. It should have a temperature reader, a compass, and a barometer. This may also serve as your backup compass in case your main compasses malfunction or get lost.
Your watch should also be solar-powered or powered by movement so you can charge it whenever there's sunlight.
Tools for Alternative Power Sources
Lantern
Since campfires are burdensome to assemble and clean up, using lanterns as a light source at night is more practical. It's more convenient if you get those that are collapsible and solar-powered. This way you can easily fit it in your INCH bag, and you can just charge it under the sun when you need to.
A survival flashlight is also a great alternative as it can be used for self-defense as well.
Headlamp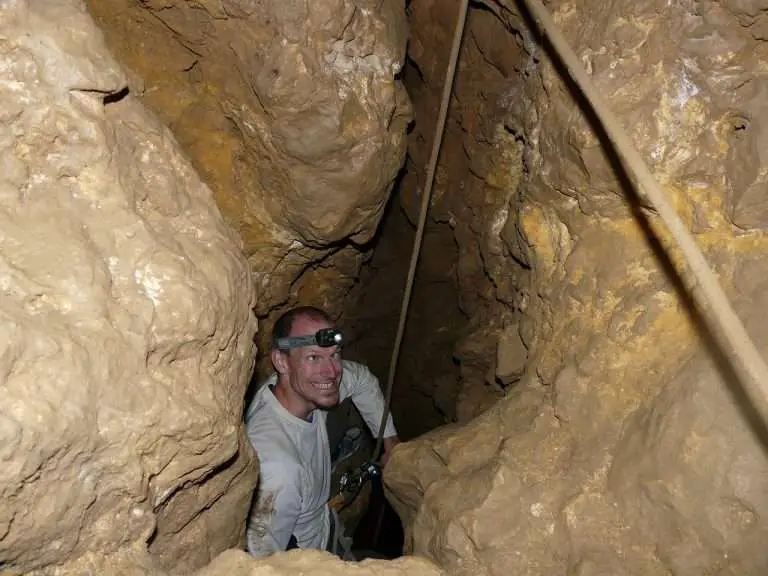 Walking at night or in dark places is also unavoidable. So you have to pack a headlamp in one of your INCH bag's pockets. Like your lantern, your headlamp should be powered with solar cells so you won't have to worry about running out of battery power.
Solar Battery Charging Kit
You can't use your regular phone charger if there's no electricity. So a solar-powered charger would come in handy. You could also use it to recharge your GPS or any of your USB-powered devices.
Tools for Gathering Food
Your rations will probably diminish in a few days so bringing tools for food gathering is a must. Your tools will depend on what kind of region you're headed to. Here is a list of tools that you would need.
Snares and Traps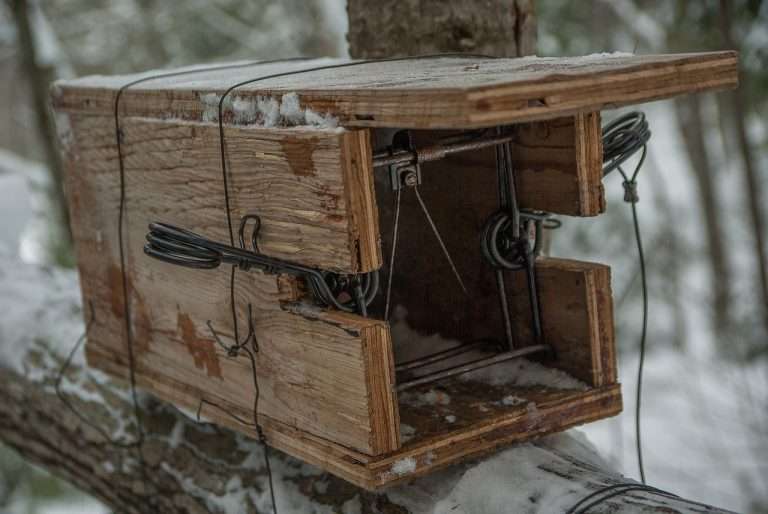 Snares and Traps are the most basic tools in hunting. They won't take up much space in your INCH bag. They're also very easy to set up, all you need is basic knowledge in small game hunting.
Survival Bow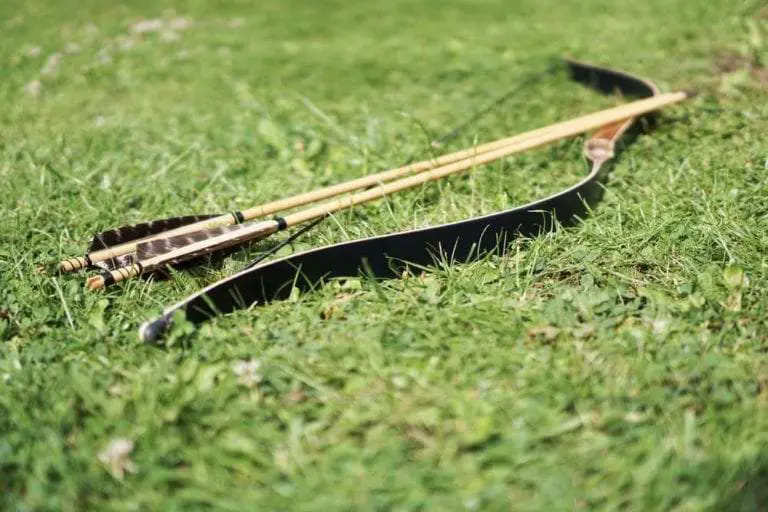 If you're not the type to wait for your game to fall into your traps, then you would need a bow. Aside from hunting, a bow is also useful for personal protection. You can choose between these types of bows, depending on your preference.
Crossbow – If you prefer something that you can carry around conveniently.
Recurve takedown bow – Is something that you can store easily in your INCH bag because it can be broken down into easily storable parts.
Slingshot
If a bow is too much for you to bring and you want something that can fit in your pocket, a slingshot is for you. It may not be as powerful as a crossbow, but with the right amount of power, you can kill enough small game for a meal or two.
Fishing Tools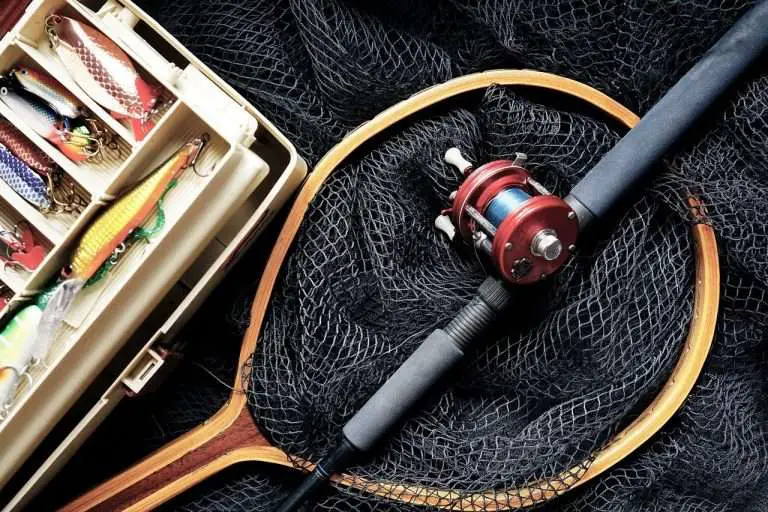 If you have productive water nearby, you would need fishing equipment. You can get pocket-sized or collapsible fishing rods to save space in your INCH bag. Or better yet, practice crafting one from natural materials so you don't have to carry it. Also, make sure to bring as many fishing hooks and accessories as you can, especially if fishing will be your primary source of food.
Tools for Collecting Water
Water Bottle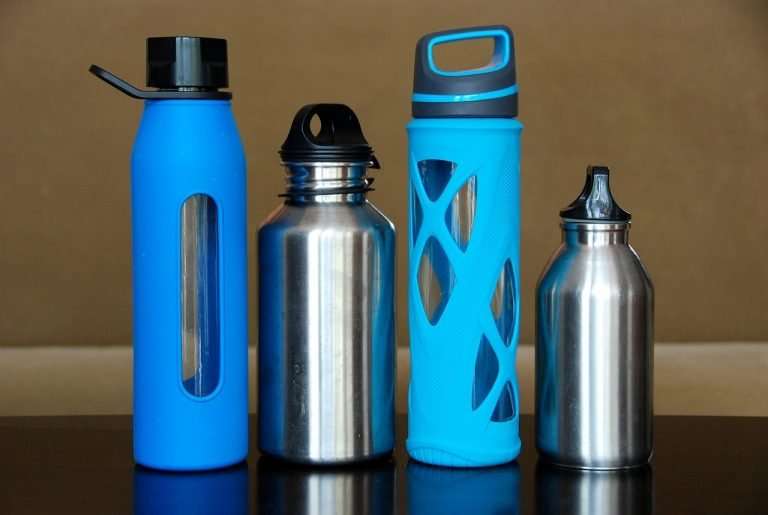 Water is your body's most basic need. You can go for days without food, but not without proper hydration. So never forget to pack a water bottle in your INCH bag. We advise that you bring one that's made of stainless steel. This way you can use the bottle as a boiling pot as well.
Water Filter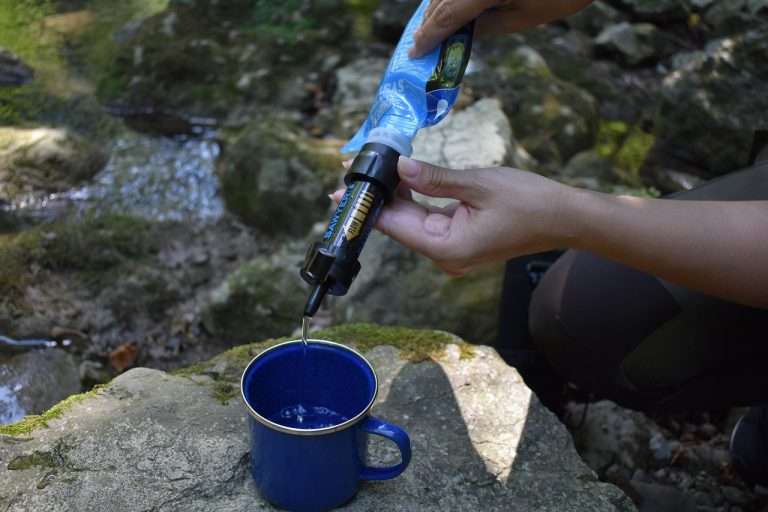 There will be instances where you won't find a clean water source. During these times, you'll need a water filter and water purification tablets to have potable drinking water.
Remember to use your water purification tools only in worse situations. When getting water from clear sources, you can boil the water instead.
Tools for First Aid and Emergency
You can't rely on medical personnel once an SHTF event occurs, because they might also be affected. Hospitals and clinics may also become inaccessible. The best thing to do is include first aid tools in your INCH bag. You'll never know what kind of injury or sickness you might encounter, so you should pack these essentials on first aid care:
Basic first aid kit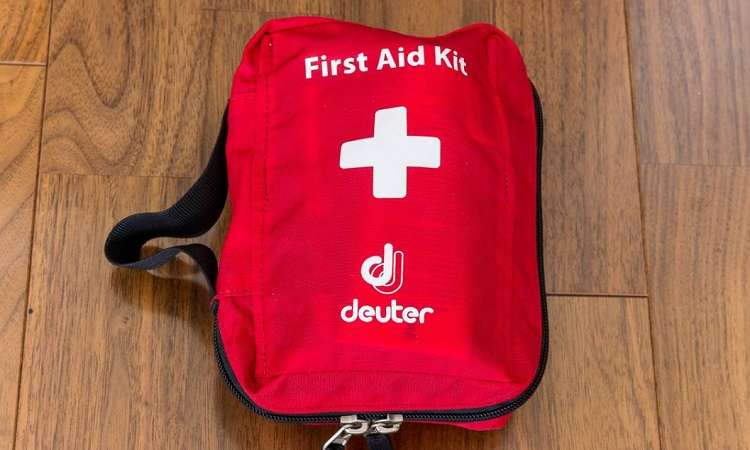 It should contain the basics in treating minor scratches and injuries, such as disinfectant alcohol, band-aids, gauze, medical adhesive tapes, surgical gloves, tweezers, needle and thread, tourniquet, and saline eye drops. You should also include antihistamines, ibuprofen, loperamide, and insect bite ointments.
Learn how to build your own survival medical kit here.
Antibiotics and Antibiotic cream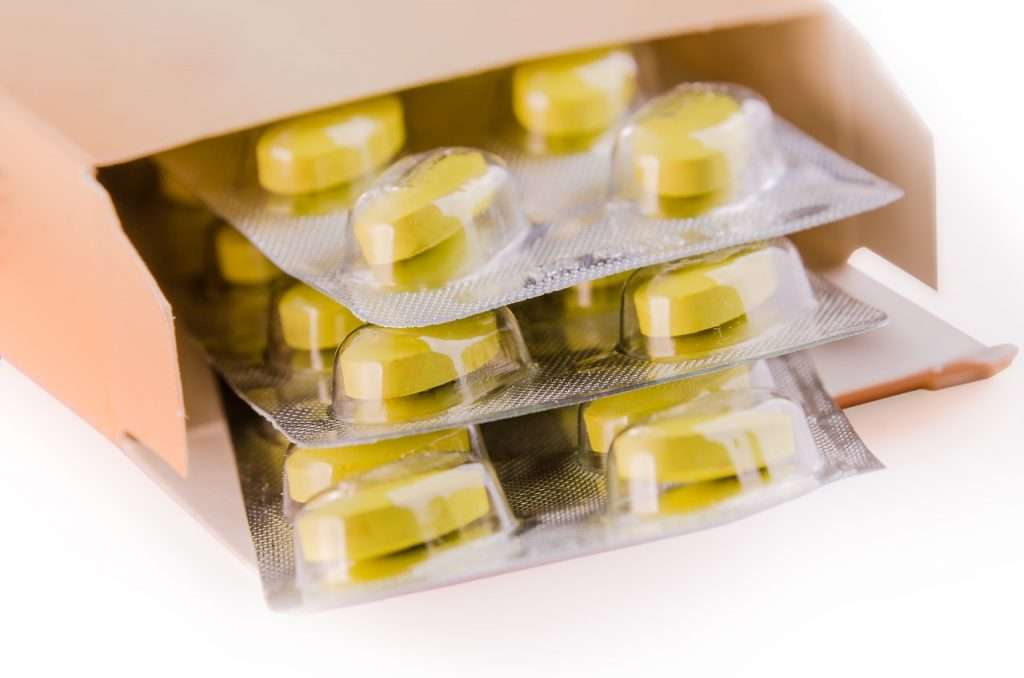 Packing at least 2 tubes of antibiotic cream is also advised for when a wound gets infected.
You may also ask your doctor for a prescription of survival antibiotics. These may come in handy in case of severe infections.
Emergency Survival Kit
In times when you need to go on a supply run, carrying a lighter load is easier. So we recommend that you prepare a small emergency pack that will fit in your INCH bag. This pack should contain the basic tools that will help you survive for a few days.
Tools for Self-Defense
Evildoers will surely take advantage of the chaos. So if you can bring any kind of weapon for your protection, do it.
Survival Knife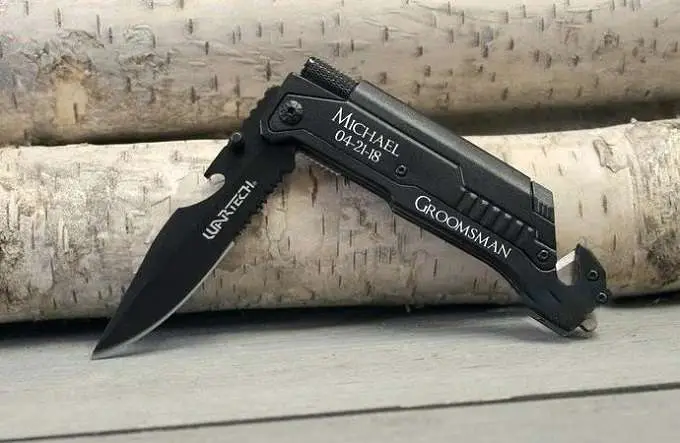 Aside from being a tool in meal preparation, your knife can also serve as your self-defense weapon. It's not just easy to carry and conceal, a knife is also great for close-range combat.
Survival Gun
If you're a gun person, that works too. Guns can be very useful at long ranges, so you'll have the advantage to shoot your attacker from afar.
Remember to buy a packable gun so you can put it back in your INCH bag whenever it's not needed.
Gun Cleaning Kit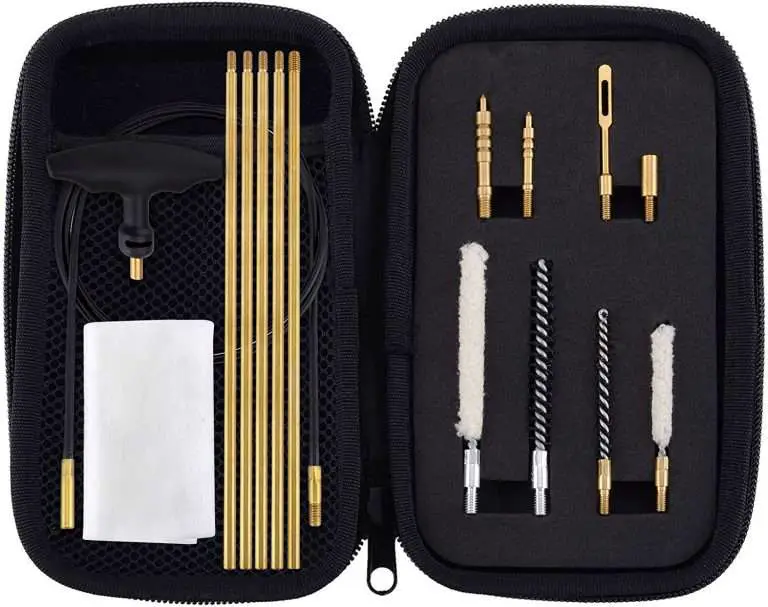 Your gun's performance can degrade if not cleaned and maintained properly. So you'll be needing a basic gun cleaning kit to remove dirt and debris from your weapon from time to time.
Tools for Fire and Shelter
One of the skills that you need to learn before heading out is making a fire. This skill is vital for when you need to cook food or when you need warmth when it's cold in the wilderness. You'll need these fire-making tools.
Lighter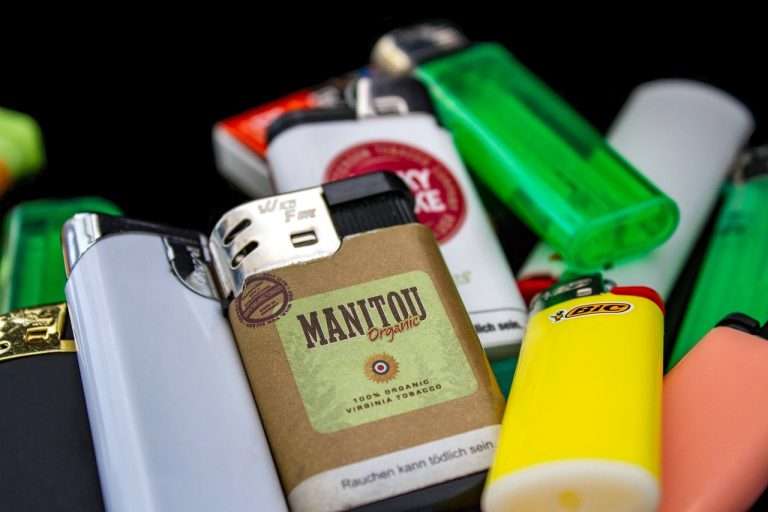 You have the option to choose between the regular lighter or the electric one. For us, an electric lighter is a more viable option since you won't worry about running out of fuel.
Tinder and kindling
These are easy to find especially if you're in the forest. You can use dry leaves or branches so you don't need to pack these in your INCH bag.
Tools for Building Shelter
Another basic need is shelter. You'd need something to protect you and your family from all kinds of weather. These are the tools that you can bring to build one:
Tent
You shouldn't forget to pack your tent in your INCH bag. This will be your first form of protection against the rain, extreme heat, or snow.
Tarp
If you can't afford a tent, you can use a tarp instead. You can also use it as a floor cover even if you have a tent.
Hatchet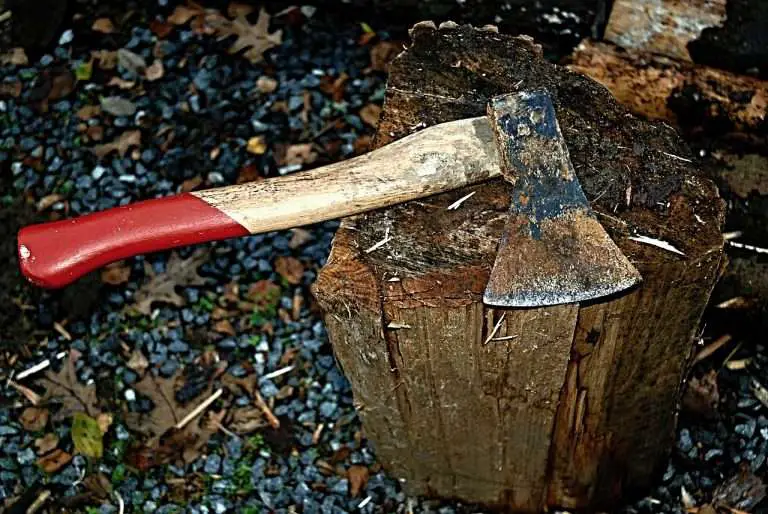 If you prefer to build your shelter from natural materials, you'll need a hatchet for chopping branches and logs. But make sure to bring one that's not too bulky for your INCH bag.
Shovel
Shovels will come in handy if you want to make a trench or a fire hole.
Sleeping bag/Bivvy sack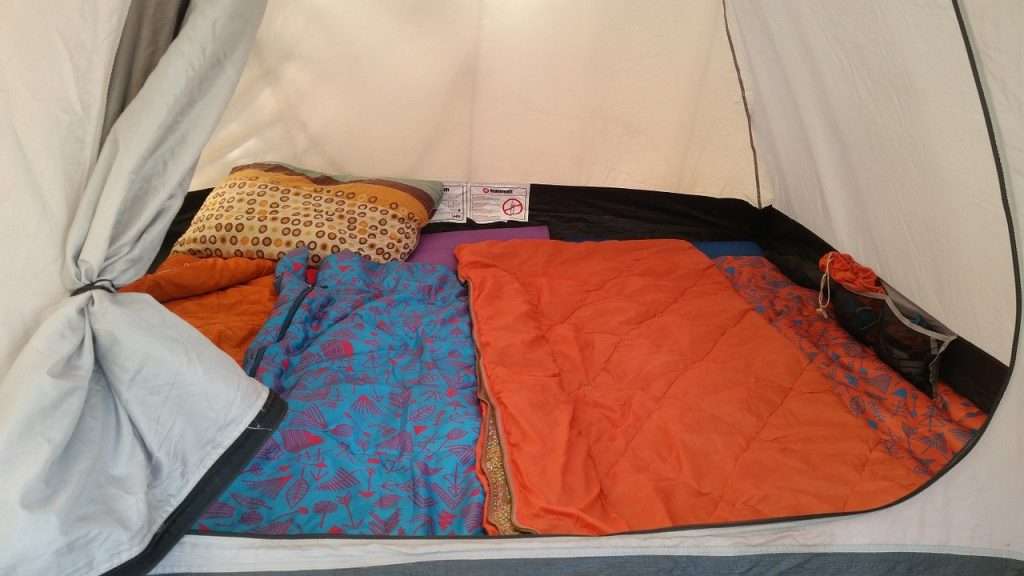 Even if you have a cover above your head, you'll still need something to sleep into. Bring a sleeping bag that's easy to fold and pack. You may also pair it up with a bivvy sack for more insulation.
Tools for Communication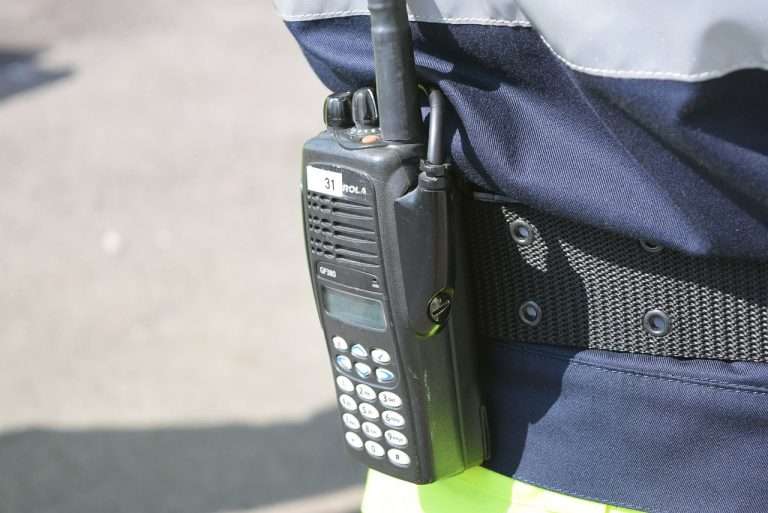 Most networks and satellites will probably be down, and you won't be able to use your mobile phone to communicate. So we suggest that you bring a solar-powered radio. This will help you communicate with your family and friends in case you get separated. It will also allow you to gather news and information about what's happening around you.
Other Items to Consider
Here are a few other essential items we think you should pack in your INCH bag (that is if you still have extra space).
Energy Bars
It will probably take you a few days to adjust to the whole situation. It'll also be a while before you find a good place to hunt or get food from. Energy bars can quickly refuel your body and they can also be easily packed.
Important documents/IDs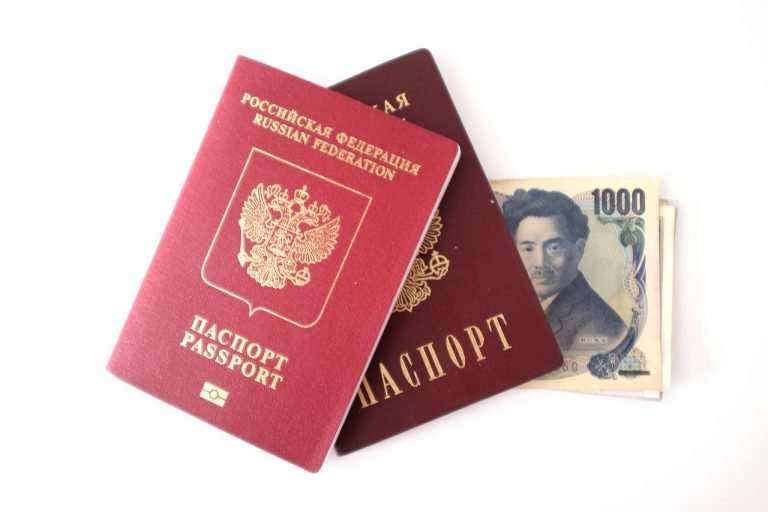 You'll never know when everything goes back to normal. But when it does, it's better to have IDs to confirm your identity and documents to verify the properties you have left.
Work Gloves
You don't want splinters getting in the way while building your shelter or chopping wood. If you can pack a few pairs of work gloves, do so.
Tactical Pants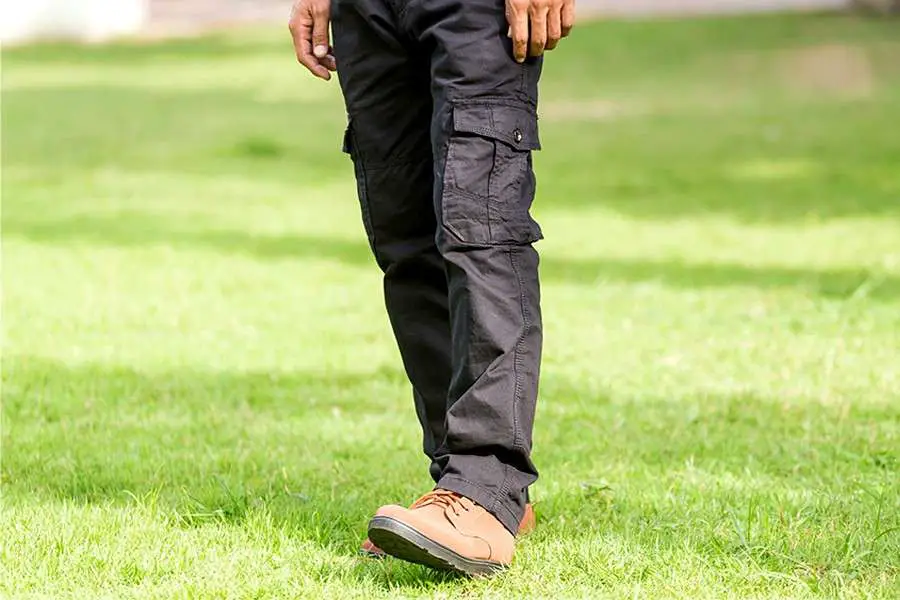 Bringing a pair or two of reliable tactical pants wouldn't hurt. They are the best companion if you're going on long walks or if you're going on a supply run.
Our Key Takeaways
Packing your INCH bag is not all there is. Once your bag is ready, you need to do a few test hikes for a couple of miles and check if you can bear your bag's weight. And from there, you can make a few adjustments to your bag depending on how heavy or light it was for you.
One thing's for sure, getting ready for the ultimate SHTF involves maintaining a healthy body so you can handle whatever's coming.
Last update on 2023-09-10 / Images from Amazon Product API