Model
Leupold VX-Freedom 3-9x40mm Riflescope
Leupold VX-6HD 3-18x44mm Rifle Scope
Leupold VX-3i 6.5-20x50mm Side Focus Riflescope
Leupold Mark 5HD 3.6-18x44mm Riflescope
Leupold Mark 8 CQBSS 3.5-25x56mm Riflescope
Reticle
Combat Competition Hunter Reticle
Model
Leupold VX-Freedom 3-9x40mm Riflescope
Model
Leupold VX-6HD 3-18x44mm Rifle Scope
Model
Leupold VX-3i 6.5-20x50mm Side Focus Riflescope
Model
Leupold Mark 5HD 3.6-18x44mm Riflescope
Reticle
Combat Competition Hunter Reticle
Model
Leupold Mark 8 CQBSS 3.5-25x56mm Riflescope
Leupold's history begins in 1907, the company introducing its first rifle scope on the market in 1947, after years of research in the field of optic tactical instruments.
The first Leupold tactical scope, the Plainsman, was a true innovation at the time, being the first Americal fog proof scope.
Also check out our guide on : Top 5 Rifle Scopes + Buyer's Guide
Ever since, Leupold company focused on innovation, extending their range of tactical scopes and improving the existing models.
Today, the company has a wide range of tactical optical instruments designed both for professional military use and sports shooting or hunting.
But what are the best instruments of the company?
Read our Leupold tactical scope reviews to find out.
Our Reviews Of The Best Special Forces Watches
#1 Leupold VX-Freedom 3-9x40mm Riflescope
Deciding which is the best Leupold tactical scope was a tough mission. Nevertheless, we introduce you to the Leupold VX-Freedom Riflescope.
The VX-Freedom is characterized by a sleek and modern design enhanced by the elegant matte finish.
The instrument is made of 6061-T6 aircraft-grade aluminum and the interior is protected by 2nd generation Argon-Krypton gas that makes the built waterproof and fog proof.
The optical performance is also outstanding.
The VX-Freedom is characterized by a 40mm objective lens and a magnification of 9X.
The multi-coated lens system delivers crystal clear images and excellent light transmission in almost all light conditions. While the UltimateSlam reticle is characterized ensures a fast target acquisition on both fixed and moving targets.
Lastly, the Twilight Light Management System is created to eliminate reflection and maximize the light transmission for brighter images.
#2 Leupold VX-6HD 3-18x44mm Rifle Scope
Designed for professional field activity as well as for occasional users, the Leupold VX-6HD Riflescope uses a state-of-the-art illumination system and an exclusive FireDot reticle to provide easy target acquisition and crystal clear images.
The Leupold VX-6HD Riflescope comes with a 44mm wide objective lens.
The magnification power is 4X but the instrument's popularity is majorly determined by the fully coated, exclusive lens system that provides really bright images.
The Leupold VX-6HD Riflescope has an innovative FireDot reticle system that maintains the reticle unilluminated with the exception of the bright dot.
Thought for easier targeting, this system leads the eye to the center of the aiming point, therefore the target acquisition is simple, quick, and precise.
The VX-6HD Riflescope is a compact and lightweight riflescope made of polymer and aluminum.
The instrument gives the best performance on short range shooting and it is ideal to be used on any rifle.
#3 Leupold VX-3i Side Focus Riflescope
A less expensive Leupold tactical scope for sale is the VX-3i model.
The Leupold VX-3i Side Focus Riflescope has a 50mm wide objective lens and a 20X magnification.
Its lens is reinforced with a Diamond coating for higher light transmission and improved resistance on any types of scratches.
The VX-3i has a Fine Duplex reticle with ¼ MOA finger click that allows easy targeting and quick field adjustments.
According to the users' reviews, the reticle of this scope is simply amazing.
VX-3i is made of aircraft-grade aluminum and has a 30mm main tube filled with nitrogen gas that ensures the waterproof and fog-proof properties.
The sleek design is compatible with a wide range of rifle rings and bases, therefore the versatility of use is guaranteed.
#4 Leupold Mark 5HD 3.6-18x44mm Riflescope
The Leupold Mark 5HD 3.6-18x44mm is one of the most popular tactical rifle scopes on the market, being the choice of many professional or amateur shooters.
It's 20 ounces lighter than other similar scopes, making it easy to set up and carry around.
The scope is designed to bring out your gun's optimal performance.
The Mark 5HD is equipped with a 44mm objective lens and boasts a magnification of 3.6-18X, the instrument being ideal for short-range and long-range shooting.
The lenses are coated with a unique coating system developed by Leupold to reduce reflection and improve the image quality.
This optical instrument comes with a Combat Competition Hunter reticle, which is specifically designed for fast and easy target acquisition.
Thanks to the 35mm tube, the scope is compatible with a wide range of rifles and firearms.
The instrument is waterproof and fog proof and made of high-grade aluminum.
What we love most about the Mark 5HD is the Low Profile M5C3 ZeroLock adjustment knobs. These feature allows as much as 30 mils of adjustment in 3 revolutions. Not only that! This reliable scope is also equipped with visual and tactile revolution indicators so you can keep track of your clicks.
#5 Leupold 8 CQBSS 3.5-25x56mm Riflescope
Mark 8 CQBSS 3. 5-25x56mm certainly is a top Leupold tactical scope, the model addressing users from amateur and professional categories. But the top quality comes at an expensive price.
The Mark 8 CQBSS features an exclusive Twilight Max Light Management system with an index-matched lens that optimizes light transmission in low light conditions to provide an unsurpassed clarity.
To reduce reflection effectively during bright daylight, the lenses are coated with a diamond coating, while the impeccable visual is ensured by the 56mm objective lens and 25X magnification.
This instrument is designed to address the needs of a wide range of users, the manufacturer allowing the selection of multiple variants of Front Focal Plane reticles.
This scope is sleek and lightweight, being compatible with many firearms.
Its M5C2 Turrets also guarantee automatic locking at zero position and allow up to 20 Mils of elevation travel in 2 dial revolutions.
Like all Leupold instruments, it is waterproof, shockproof, and fog proof.
#6 Leupold VX-5HD 1-5x24mm Riflescope
According to the users, the VX-5HD 1-5x24mm Riflescope is a "typically excellent Leupold product".
Let's see its features and characteristics in detail.
Similar to the other Leupold models, this riflescope has a Guard-Ion Hydrophobic Lens Coating that provides excellent visuals in almost all light conditions.
A 24mm objective lens provides a wide visual field and it can be magnified up to 5X.
The VX-5HD 1-5x24mm has a Duplex reticle equipped with the Twilight Max HD Light Management system. This means reduced glare and extra 30 minutes of shooting light.
The model is waterproof, fog-proof, and compatible with numerous rifles and firearms
Final Thoughts
If these scopes don't meet your stick requirements or budget check out all the high powered that amazon has on offer.
You Might Also Like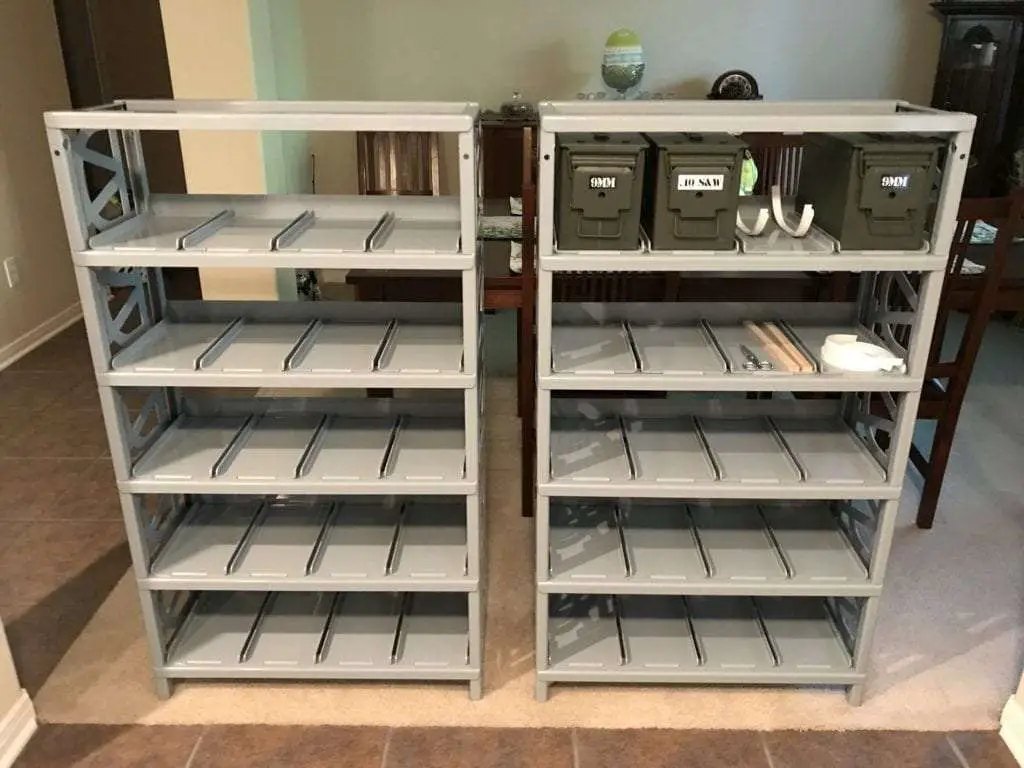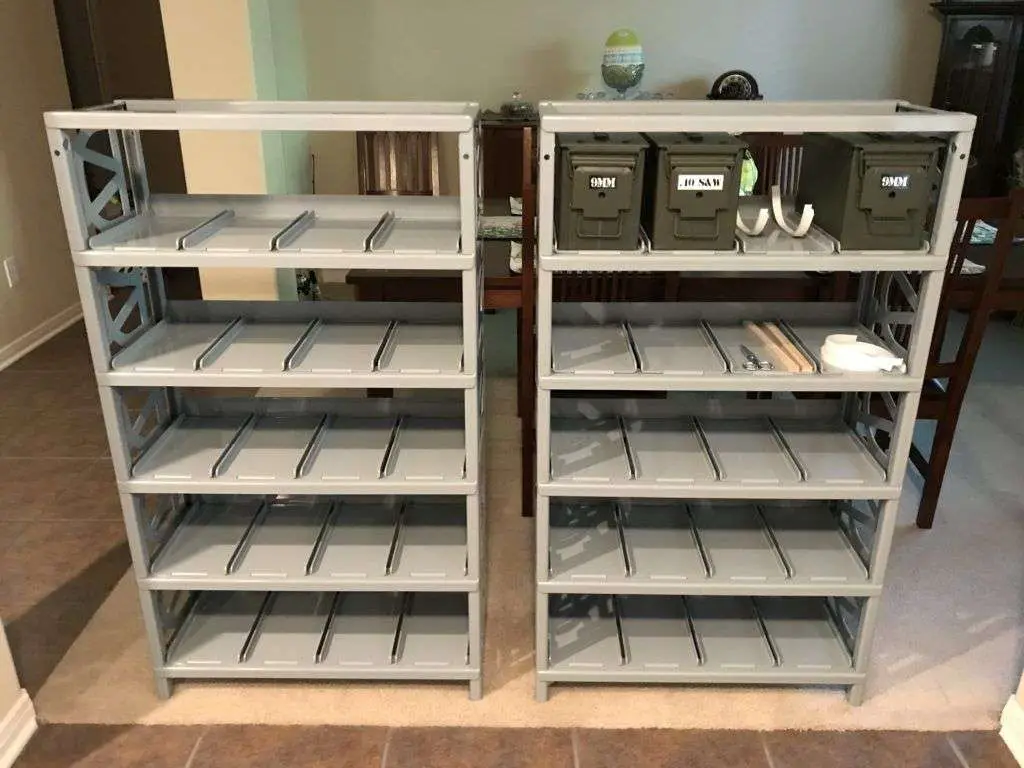 Last update on 2023-11-22 / Images from Amazon Product API