The man cave is a place where every man goes when he wants to be at peace.
That usually happens after a rough day at work because that is the place made for relaxation.
But, that is not all a man can do in his cave. He can watch sports; hang out with his buddies or just chill alone.
It is a place where he can do whatever he desires.
If you wish to surprise your man with a gift for his cave, be sure to check out some of the gifts we think are a great for man caves, no matter whether you are buying man cave gifts for dad, brother or loved one.
LED Foosball Table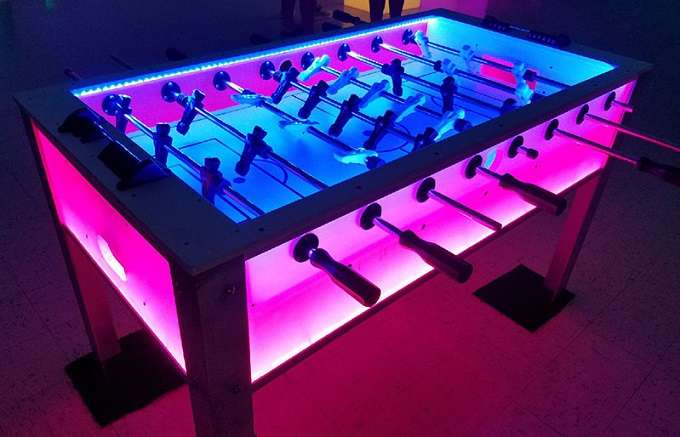 Foosball is a great game for men and it is one of the ultimate man cave accessories. 
It is obviously a game for 2 or more players so when your man has friends over they can play foosball in his man cave.
This is also one of the most popular table games so it will surely be a great gift. It is equipped with LEDs which makes it look cool and modern.
LEDs can be set to a color of your choice so you won't need to worry about picking the right color.
If your man is not a fan of LED, you can always surprise him with another good foosball table that has cup holders for the beer.
---
NBA Jam Arcade Machine
Arcade machines are super cool and fun and they belong on the list of cool things to have in a man cave. 
This arcade comes with NBA Jam which was one of the first playable basketball games and one of the first NBA titles that featured NBA licensed teams and players.
This machine also brings back some memories of old games which were played on old arcade machines.
The game features 2-on-2 basketball and it is a definite must-have man cave accessory for every basketball fan.
---
Hammock
One of the simple gifts you can buy is definitely a hammock.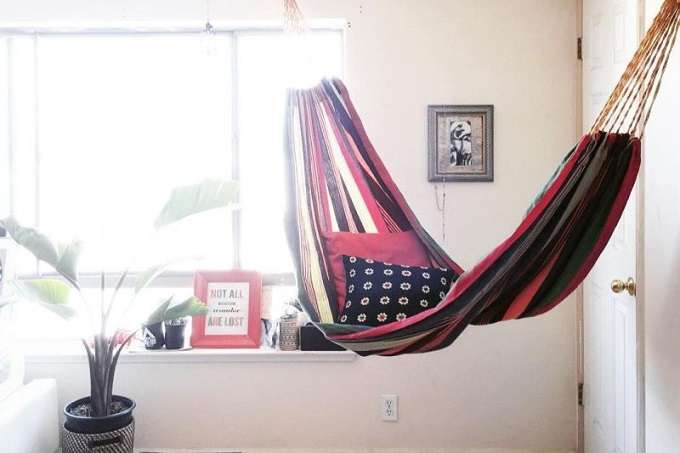 Hammocks are a great way to relax. If you are looking for a cheaper gift this is the right way to go.
Chilling in a hammock reading a book or sleeping is a way of relaxing and I know few who people are dreaming about that.
After a long day at work or after an exhausting workout there is no better place to relax than in a hammock.
---
Boxing Bag 
Boxing is a manly sport and boxing bags have a lot of good uses.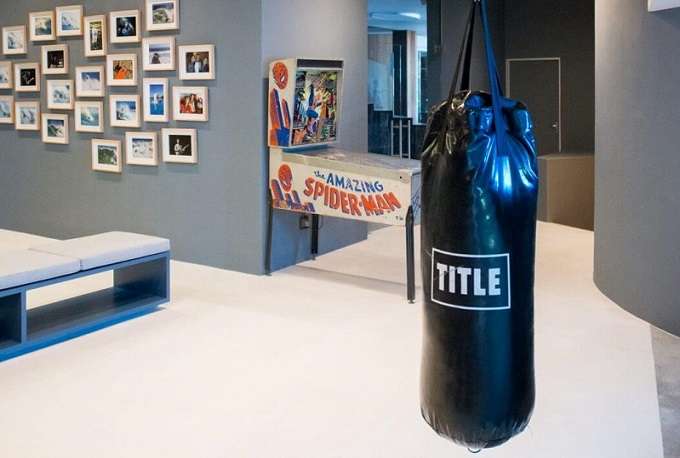 They can be used for a workout at home while watching sports, or to release some of that stress you got on a bad day at work. It is a great gift for a man cave.
There are a lot of different kinds of boxing bags you can get. You can even buy a pair of boxing gloves with the boxing bag because that pair is often sold as a man cave gift on Amazon.
---
Mini Fridge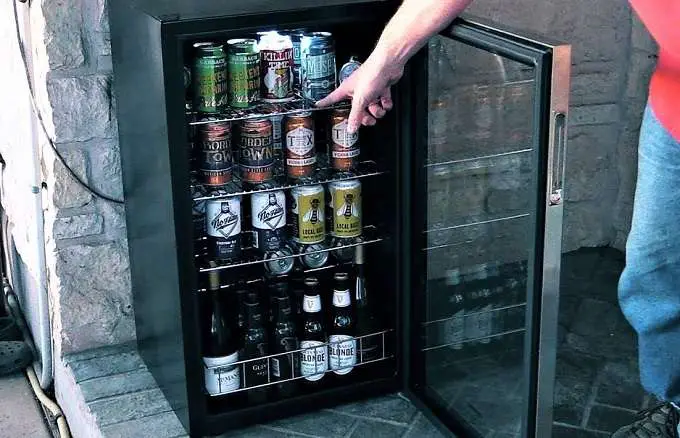 Ah, what is better than a cold beverage on a hot day or after a long day at work?
Nothing! Mini fridges are a great gift for a man cave because men love beer. If you fill it with their favorite beer we are pretty sure you will not make a mistake.
Also, mini-fridges are a good thing to have even if it is not filled with beer. Another great gift you should consider when buying something for his man cave.
If you can think of some other cool gadgets for the man cave or you saw interesting man cave items for sale share them with us because we are always open to new ideas!
---