Model
Leupold VX-Freedom 3-9x40mm Riflescope
Nikon P-Tactical .223 3-9x40 Matte Scope
BARSKA CO11492 Colorado Rifle Scope
Simmons 3-9x32mm Riflescope
Truglo 4X32 Compact Strut N Rut Scope
Dimensions
12.8 x 2.75 x 2.75 inches
Model
Leupold VX-Freedom 3-9x40mm Riflescope
Model
Nikon P-Tactical .223 3-9x40 Matte Scope
Model
BARSKA CO11492 Colorado Rifle Scope
Dimensions
12.8 x 2.75 x 2.75 inches
Model
Simmons 3-9x32mm Riflescope
Model
Truglo 4X32 Compact Strut N Rut Scope
The manufacturers of high-quality hunting optics can be counted on the fingers of a hand.
The best hunting scopes have to combine excellent optical performance with a wide field of view and minimum magnification, to allow the use of the instrument with both eyes opened.
Furthermore, these instruments must have reliable mechanical systems, a sufficient magnification power to allow long range targeting and shooting as well as anti-dust treated external lens.
Let's have a look at the top best hunting scopes available on the market.
Our Reviews Of The Best Special Forces Watches
#1 Leupold VX-Freedom 3-9x40mm Riflescope
This Leupold VX-Freedom is by far one of the most popular hunting scopes for sale. It comes at a more than affordable price yet it delivers a high-end performance.
The Leupold VX-Freedom delivers sharp, bright images regardless of the environmental light conditions thanks to the Twilight Light Management System. This feature reduces glare and increases your shooting light up to 10 minutes.
The wide field of view is guaranteed by the 40mm objective lens that eliminates most image aberrations.
Ideal for both short and long-range shooting, this scope has a maximum magnification of 9X.
The Leupold VX-Freedom also boasts its UltimateSlam reticle designed to provide unmatched low light performance.
This scope is impact-tested by Leupold's proprietary recoil simulation machine, so its durability is guaranteed.
The VX-Freedom is also tested to withstand extreme climate exposure. It also ensures shockproof, fog proof, and waterproof performance.
#2 Nikon P-Tactical .223 3-9×40 Matte
Scope
Customer described the Nikon P-Tactical Riflescope as "fantastic", the instrument being appreciated for its clarity among many other features.
Nikon is a reliable manufacturer of optical instruments and crafted its P-Tactical scope model using the high-quality fully multicoated optical system that defines many of the brand's products.
The clarity of the image is guaranteed and the magnification power of 9X is excellent. The objective lens is 40mm wide.
The P-Tactical comes with a BDC reticle and with an easily adjustable field of view thanks to the integrated zero-reset turret.
This scope also has a slim design and a beautiful matte black finish.
The instrument is compatible with a wide range of firearms and it is built with a nitrogen-filled O-ring housing that protects the delicate optic elements from external factors.
The Nikon P-Tactical riflescope is also weatherproof.
#3 BARSKA CO11492 Colorado Riflescope
Many of those looking for a reliable and affordable instrument suitable for hunting consider the BARSKA CO11492 Colorado Rifle Scope as one of the best on the market.
This rifle scope delivers crystal clear, bright images thanks to the fully multicoated lens system capable of magnification up to 9X.
This makes the instrument ideal for long-range targeting, while the 40mm objective lens ensures a high eye relief and wide field of view.
This hunting scope comes with a 30/30 crosshair reticle that guarantees fast and accurate target acquisition.
The extra-rigid construction of this riflescope is made to resist any shock and extreme weather elements.
The fragile internal elements are protected by a heavy-duty housing that comes with mounting rings.
Included in the package are also a cleaning cloth and a lens cover.
#4 Simmons 3-9x32mm Riflescope
Simmons manufactures some of the best hunting scopes, one of its popular models being the 3-9x32mm Riflescope.
Once you try this scope you will immediately understand what makes Simmons different.
The clarity and brightness of the images acquired with this riflescope are second to none and are guaranteed by the HydroShield lens coating.
The 9X magnification is ideal for hunting and the 32mm objective lens guarantees a wide field of view.
Our most appreciated feature is the quick target acquisition system, a feature that makes the Simmons 3-9x32mm reliable and extremely easy to use.
This instrument has a sleek design and it is waterproof, fog-proof, and shockproof.
Furthermore, it is equipped with SureGrip audible click windage and elevation adjustments that make it easy to use.
#5 Truglo 4X32 Compact Strut N Rut Scope
We decided to dedicate our last hunting scope review to the Truglo Compact Strut N Rut model because it comes with impressive performances and attractive design.
The Compact Strut N Rut impresses the users with its state-of-the-art optical performances that are guaranteed by the fully coated lenses.
The clarity, brightness, and contrast are great but we are sure they would have been superlative if the manufacturer would have used multicoated lenses.
The instrument has 4X magnification and a 32mm objective lens.
The scope comes with a diamond reticle specifically designed for turkey and deer hunting.
In addition to this, the instrument also has a rubber eye-guard and fingertip windage and elevation adjustments.
The design of this rifle scope is attractive and functional, the camouflage finish being a nice add-on.
The one-piece tube is made of high-quality scratch-resistant aluminum, and the construction is waterproof, shockproof and fog proof.
If you need a rifle-specific scope, these resources should help.
Final Thoughts
There are a few excellent hunting scopes out there but in our opinion, the best among them is the Leupold VX-1.
This waterproof and fog proof rifle scope has an outstanding optical performance guaranteed by the high-quality multicoated lens system.
Ideal for medium range targeting and shooting, this rifle scope has a wide eye relief thanks to the 40mm objective lens.
The magnification varies between 3 and 9X and adjusting the field is quick and easy thanks to the finger-adjustable ¼ MOA dial.
This model comes with a Duplex reticle, but other reticle types are available if you have different preferences.
The VX-1's design is slim and adaptable to many rifle and firearms.
The interior is filled with oxygen purged and nitrogen gas to guarantee the weatherproof performances of the instrument.
You Might Also Like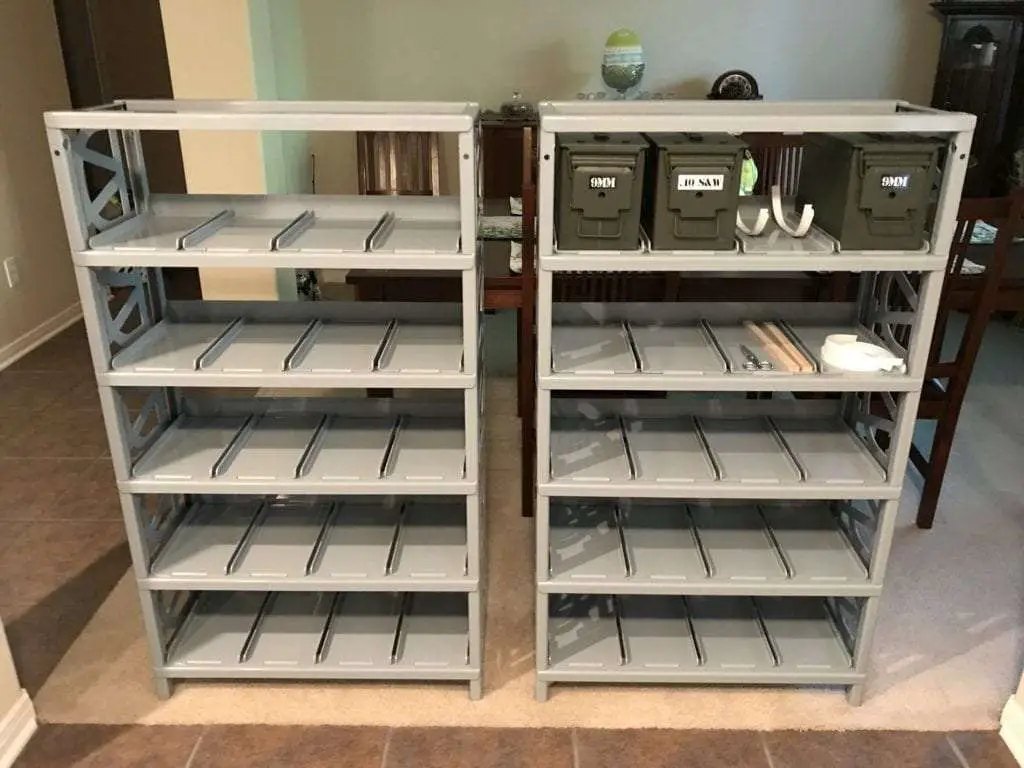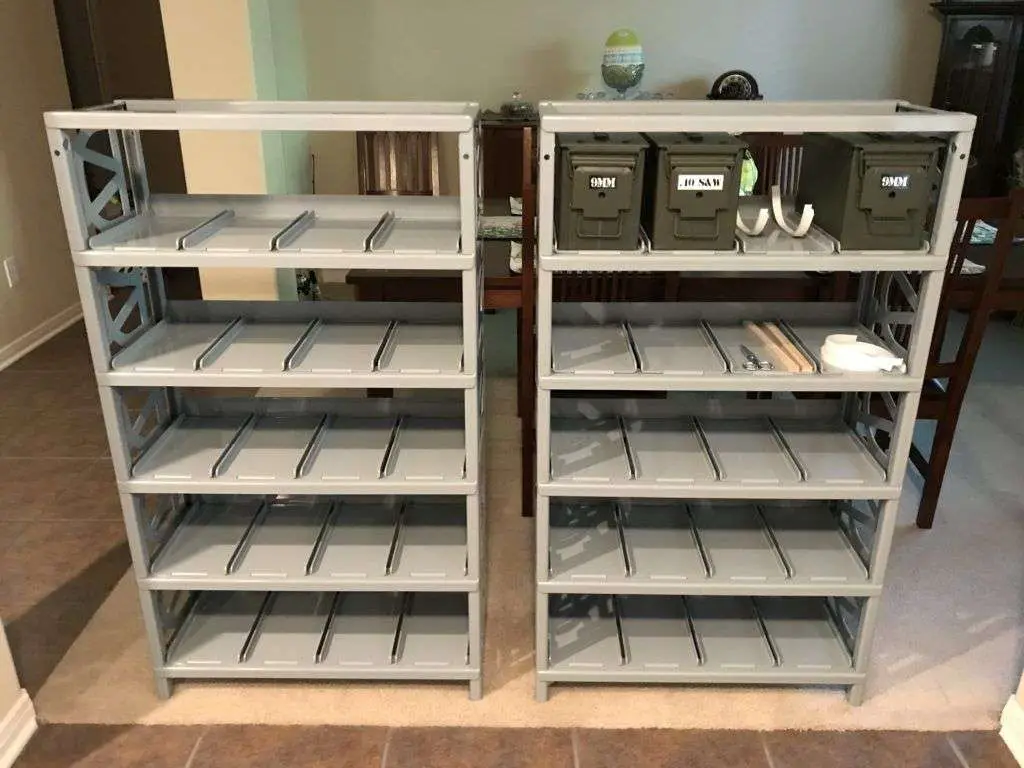 Last update on 2023-11-07 / Images from Amazon Product API