More and more people embrace camping because it offers an entirely different experience.
Recreational vehicles are associated with ultimate flexibility, freedom, and unlimited fun.
Thus, owning a campervan opens new opportunities for traveling in your own style, by your own itinerary and schedule, while enjoying a high level of comfort.
So, if you've been back and forth about investing in a campervan, we believe that the following reasons might compel you to take the plunge.
1. You Can Go On Tours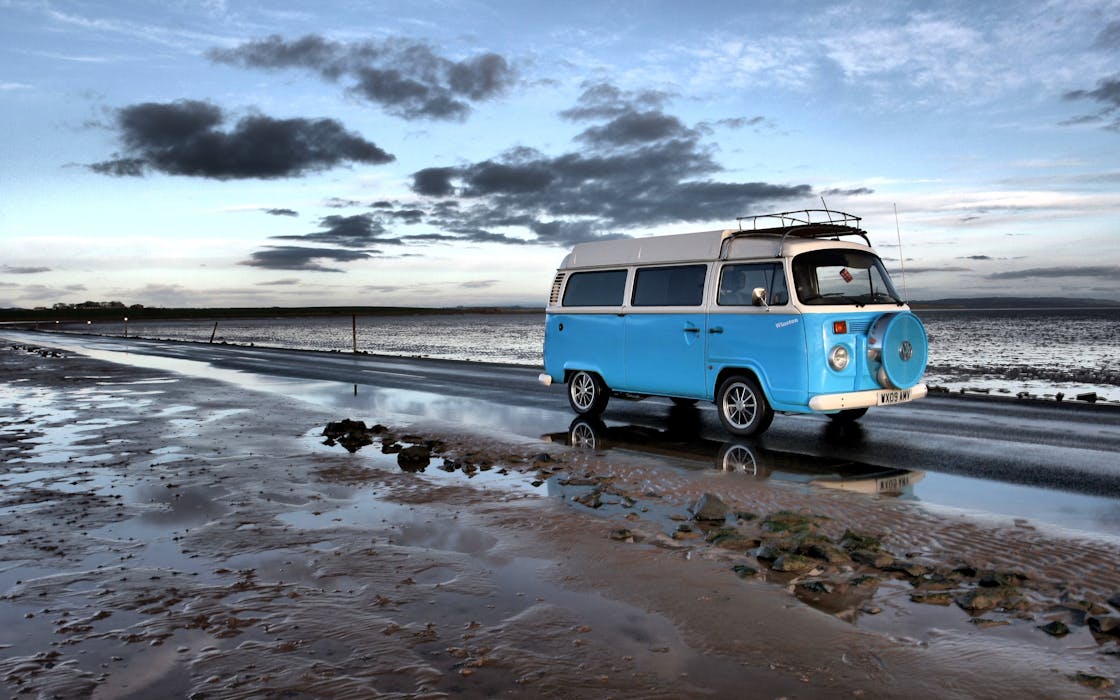 When it comes to most holidays, you stay put in one place. Nonetheless, things are entirely different when you're traveling in a campervan.
You can visit an entire region or a far more extensive area – granted you have the time to do so, of course. This is why so many people invest in a campervan when they retire.
Going from place to place allows you to enjoy different experiences, enriching your adventures.
2. You Save Money Over The Course Of Time
If you were to compare how much you normally pay for accommodation at hotels and resorts, then you would come to the conclusion that a campervan helps you save money, especially in the long run.
In addition, if you have children, then you must be aware that the prices are really high during the summer holidays.
On the other hand, campsites are much more conveniently priced. Even if the prices may still go up and down depending on the season, you'll save some money in the end.
Plus, you can utilize your campervan as an everyday vehicle.
When it comes to the insurance costs, you might benefit from a much more convenient offer than in the case of typical car insurance.
Apart from that, smaller campervans are easy to maneuver, even in crowded cities.
Features such as pop-up roofs and awnings maximize the space you have at your disposal, allowing you to make the most out of your investment.
3. You Have Access To Facilities At All Times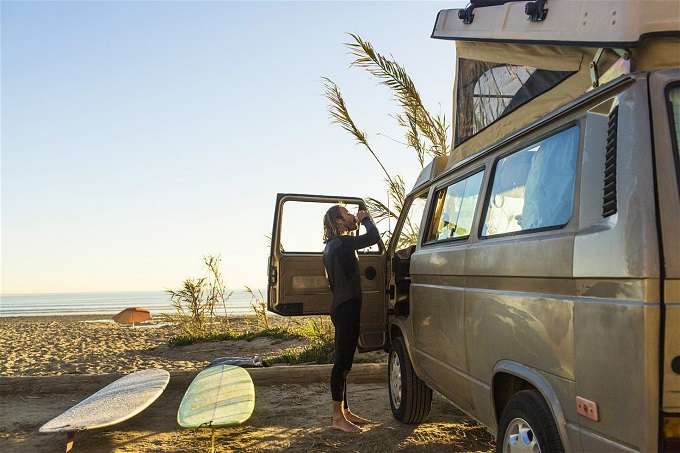 Another great benefit linked to owning a campervan is that you have access to facilities round the clock.
You can hit the waves and go for a swim, and, if you feel like it, go back to the campervan and take a nap or have something to eat.
On the other hand, in inclement weather, you have the option of changing into dry clothes, say, after a strenuous hike, or in the case of rainy weather.
These benefits are truly irreplaceable; and if you enjoy traveling comfortably, a campervan is a way to go.
4. You Enjoy Unmatched Flexibility
Flexibility is another major advantage that comes with the territory.
Think of the following scenario: you have an itinerary, but something missed your focus.
Never mind, though, you can still pursue your plans and hit the landmarks you want, because you don't have any strict accommodation or reservations to respect.
Additionally, you can plan a vacation whenever to wherever you want. No need to make plans in advance.
If you feel stressed out and you could do with a break, all you have to do is pack your bags and hit the road.
You don't have to make any phone calls or anything of the kind. By making this investment, you enjoy ultimate control of your vacations, and you can really be spontaneous.
And, to be frank, spontaneous vacations are really the best – these are the trips where you don't have to meet a strict schedule and the ones that really allow you to relax.
For example, more and more people choose to travel with a campervan in New Zealand, as this country has so much to offer – you never know when you feel like stopping by and admiring a view.
As an alternative, if you don't want to make such a big investment right now, perhaps you should consider a New Zealand campervan rental, to get a sense of this kind of traveling.
Here is a great vlog about traveling in a campervan around New Zealand (just to give you the taste of things).
5. You Can Bring Your Pets With You
How many times did you plan a vacation, but your furry companion couldn't join you due to the restrictions imposed by the hotel?
And while you make all the arrangements to ensure that your pet gets everything it needs while you're away, you still think about it every day.
However, getting a campervan allows you to enjoy a vacation with the entire family – pets included.
Nonetheless, make sure you don't overlook taking the necessary safety precautions beforehand.
6. You Can Relax
Nowadays, traveling is no longer about relaxation, but about going to overcrowded places and hitting a long to-do list.
To be honest, this kind of traveling will make you more tired and stressed than you were when you left home.
Still, when traveling with a campervan, you can choose to go to a quiet, remote campsite and truly recharge your batteries in a quiet location, away from the hustle and bustle of the cities.
Nothing compares to enjoying your favorite book while sipping a glass of wine in a natural, quiet setting.
It seems that we rarely have the occasion to enjoy a moment of peace and quiet, don't we?
However, when you go to a remote place, you really get in touch with nature, which allows you to disconnect from your routine and the crowd.
Aside from that, remote campsites allow you to explore beautiful natural surroundings and allow them to take your breath away.
There are no restrictions whatsoever – the only condition is to have plenty of time on your hands, and all you have to do is relax and unwind.
To conclude, a campervan is definitely a worthwhile investment.
You can choose the one that addresses your family's individual needs so that you can enjoy a high level of comfort.
In addition, traveling with a campervan doesn't pose any restrictions when it comes to making an itinerary – you can be spontaneous, you can enjoy the great outdoors, and you can reconnect with yourself and your family.
---