Our Top Picks
Best Overall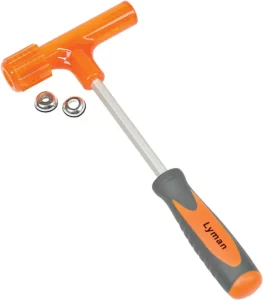 Lyman Magnum Inertia Bullet Puller
Its sturdy construction ensures durability and reliability.
Reliability: 9/10
Quality: 9/10
Cost: 8.5/10
Check Price
Best on a Budget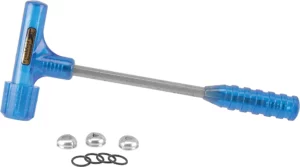 Frankford Arsenal Quick-N-EZ Impact Bullet Puller
All the features, great price.
Reliability: 8/10
Quality: 7/10
Cost: 10/10
Check Price
Best Bullet Puller Kit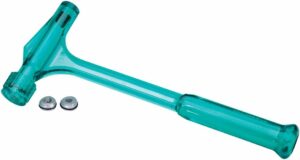 RCBS Pow'r Pull Kit
Less battery life but great usability
Reliability: 8/10
Quality: 8/10
Cost: 8/10
Check Price
Reloading ammunition is both a satisfying hobby and a necessary skill for shooters. But what happens when you make a mistake or simply change your mind about the bullets you've loaded? Fear not! We're here to unveil the ultimate solution: the best bullet pullers that will save your ammo and your sanity.
What is a Bullet Puller – Do You Need One?
Let's start with the basics. A bullet puller is a tool designed to safely and efficiently disassemble loaded cartridges. Whether you've made an error in your handloads or want to salvage components, a bullet puller is your ticket to redemption. It's like an "undo" button for reloaders.
How to Choose the Best Bullet Puller
Inertia vs. Collet Bullet Puller
Inertia or collet? That is the question. Inertia bullet pullers rely on kinetic energy to remove the bullet, while collet pullers grip the bullet tightly for extraction.
If you value simplicity, versatility, and budget-friendliness, the inertia bullet puller might be your ideal companion. On the other hand, if precision, ease of use, and case protection are paramount, the collet bullet puller is the way to go.
Regardless of your choice, both types of bullet pullers offer efficient solutions for salvaging or correcting loaded cartridges.
Material
When it comes to bullet pullers, the material they are made of can significantly impact their durability and performance. 
Steel
Steel is a popular choice for bullet pullers due to its strength and durability. Pullers made of steel are robust, capable of withstanding repeated use and handling the forces involved in separating bullets from cartridges. They provide a reliable and long-lasting solution for reloaders who require a sturdy tool.
Aluminum
Aluminum bullet pullers offer a lightweight alternative to steel. They are easy to handle and carry, making them convenient for reloading on the go. While aluminum may not be as robust as steel, quality aluminum pullers can still provide sufficient strength and durability for regular use. Additionally, aluminum pullers are less likely to scratch or mar the surface of the cartridge case.
Polymer/Plastic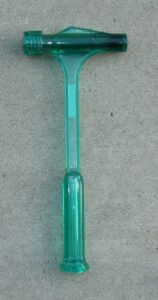 Polymer or plastic bullet pullers are often the more affordable option in the market. They are lightweight and easy to use, making them suitable for occasional or casual reloaders. However, it's important to note that while polymer pullers can perform well under normal use, they may not be as durable as their metal counterparts. Excessive force or rough handling could lead to wear or breakage.
Composite
Some bullet pullers combine different materials, such as steel and polymer, to leverage the advantages of both. These composite pullers offer a balance of durability and lightweight design. They often feature a metal body with polymer components for enhanced performance and longevity.
When choosing a bullet puller based on material, consider factors such as the frequency of use, the types of ammunition you work with, and your personal preferences. If you're a heavy user who values long-term reliability, a steel or composite puller may be the ideal choice. On the other hand, if portability and cost-efficiency are more important, aluminum or polymer pullers could meet your needs.
Caliber Compatibility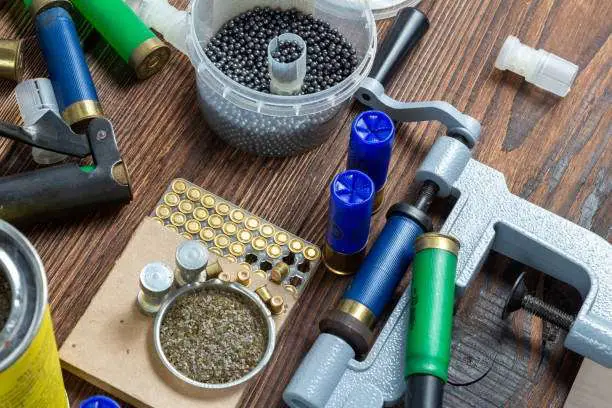 Different bullet pullers are designed to handle specific calibers, so it's essential to ensure that the puller you select can accommodate the ammunition you work with. By considering caliber compatibility in your bullet puller selection process, you can ensure that the tool you choose is fully capable of handling the ammunition you reload. 
Ease of Use
Reloading should be enjoyable, not frustrating. You want a tool that simplifies the process of disassembling loaded cartridges and minimizes any potential frustrations.
Look for a bullet puller with a user-friendly design that allows for intuitive operation. The tool should have clear instructions and be easy to understand, even for novice reloaders. Consider features such as ergonomic handles, well-positioned controls, and a logical workflow that makes the disassembly process straightforward.
5 Best Bullet Pullers
Best Overall: Lyman Magnum Inertia Bullet Puller
The Lyman Magnum Inertia Bullet Puller is built to handle the toughest bullet separations with ease. Its sturdy construction also ensures durability and reliability. Plus it can effortlessly handle various calibers, eliminating the need for multiple pullers and making it a versatile addition to your reloading setup.
However, like any tool, the Lyman Magnum may take some practice to strike the puller with the right force and rhythm for optimal results. Once you get the hang of it, though, you'll be on a roll.
Pros
Efficient bullet extraction
Reasonably priced
Wide caliber compatibility
What Customers Say
Couple of smacks and your bullet is out of the case.

Dirk L
Great feeling handle and gets the job done. Just remember that this type of bullet puller is not intended to remove the bullet with 1 hit. It is intended to remove the bullet in a controlled manner. It takes 3-5 hits for me. Read the directions and you will have no problems.

Kerri Collette
Best on a Budget: Frankford Arsenal Quick-N-EZ Impact Bullet Puller
Don't let the low price fool you – this bullet puller means business. The Frankford Arsenal Quick-N-EZ Impact Bullet Puller is the top choice for thrifty reloaders who want a reliable tool without breaking the bank. Plus, it's super easy to use. Just insert your loaded cartridge into the puller, give it a whack against a solid surface, and bam! The bullet pops right out like a magician's rabbit. 
However, this bullet puller's plastic body feels a bit flimsy. So, if you're a hulk who likes to smash everything, this might not be your go-to puller. But hey, if you treat it with a little TLC, it'll hold up just fine. Customers have also pointed out that it can be a bit finicky with larger calibers. So, if you're primarily dealing with hefty rounds, you might want to consider a beefier option.
But despite the plastic body and caliber limitations, reloaders keep coming back to this little fella. Why? Because it gets the job done, plain and simple.
Pros
Affordable
Simple operation
Cons
Made of plastic
Low-quality handle
Limited caliber compatibility
What Customers Say
Perfect for disassembling improperly loaded ammunition. Super easy to use.

Nelson Rodriguez, Jr
No problems. Had it for 2 years and still kicking. Make it last longer by smacking on a piece of wood to soften the blow a bit.

Steven B
Best Bullet Puller Kit: RCBS Pow'r Pull Kit
Sale
The RCBS Pow'r Pull Kit offers tremendous value for your hard-earned cash. It comes with everything you need to pull stubborn bullets with ease, including the ergonomic hammer-style puller, three collets for various calibers, and even a nifty storage case to keep things organized. It can handle a wide range of calibers, from puny plinkers to big-bore bruisers.
However, some customers mentioned that the grip on the hammer-style puller could be improved. It can be a tad slippery, especially if your hands are sweaty or greasy. However, a quick DIY fix with some grip-enhancing tape should do the trick.
Pros
High-quality collets
Comes with a storage case
Wide caliber compatibility
Ergonomic
Cons
Grip can be slippery
Has a learning curve
What Customers Say
The rcbs is different it doesn't wear out your hand requires less hits to remove a bullet and the pad at the end of the puller is well built. The collets are of higher quality and to the screwing mechanism is solid and secure.

Jay
it's an amazing tool for pulling bullets. easy to use and sturdy. i pulled 30 .30.06 bullets never had a problem.

James Saunders
Hornady Cam Lock Bullet Puller
With its innovative design and efficient operation, the Hornady Cam Lock Bullet Puller is a reliable choice for both beginners and seasoned reloaders. Say goodbye to bullet-stubbornness! This bullet puller is designed to securely hold the cartridge in place while you work your magic. No slipping, no sliding—just a rock-solid grip that gives you ultimate control. And speaking of control, this puller offers precise bullet extraction without damaging your precious projectiles. 
One thing that could be improved is the plastic handle could be sturdier. It's not a deal-breaker, but if you have the grip strength of a vise, you might want to handle it with care. Despite that, the overall construction is still solid.
Pros
Smooth operation
Easy to Use
Wide caliber compatibility
What Customers Say
Had to unload about 75 .308 rounds and this was able to quickly remove all the bullets and not leave a scratch on the bullets.

Donald Nall
Works as intended. Much better than any inertia puller out there. If you can finesse it right you can pull the bullets with no marks.

Maxx
Impact Bullet Puller
When it comes to simplicity and effectiveness, the Impact Bullet Puller delivers a knockout blow. It's compact, easy to use, and gets the job done swiftly. Just insert your cartridge, give it a firm whack on a solid surface, and your bullet pops out effortlessly. 
With its sturdy steel construction, it can handle the toughest extraction challenges. With its manageable weight, it strikes the perfect balance between durability and portability. While the hammering action may give your arms a mini workout, the satisfaction of salvaging and correcting your ammo mishaps is well worth it.
Pros
Durable construction
Easy to use
Very affordable
Cons
Low-quality collets
Hammering action can be tiring
What Customers Say
Had two bullets that I had messed up by putting too deep and this was the bullet puller to remove them according to things I read so tried it. Price was right and like the other reviews I read shipping was very slow around 5-6 weeks but was in no hurry. It did what it was supposed to do when it did get here and seems to be good quality and will out last me.

Sonny
A rap or two on a solid surface and the bullet comes right out. The only complaint is that some power spillage seems inevitable, so outdoors is a good place to use it, or be prepared to vacuum afterwards.

Andy P.
Our Key Takeaways
Reloading mistakes are no longer a cause for distress. With the right bullet puller in your arsenal, you can reclaim your precious components and save valuable time. Remember to choose a puller that matches your specific needs, and enjoy the satisfaction of reloading with confidence. So, gear up and embrace the power of these top-notch bullet pullers. Your ammunition's second chance awaits!
Last update on 2023-09-21 / Images from Amazon Product API