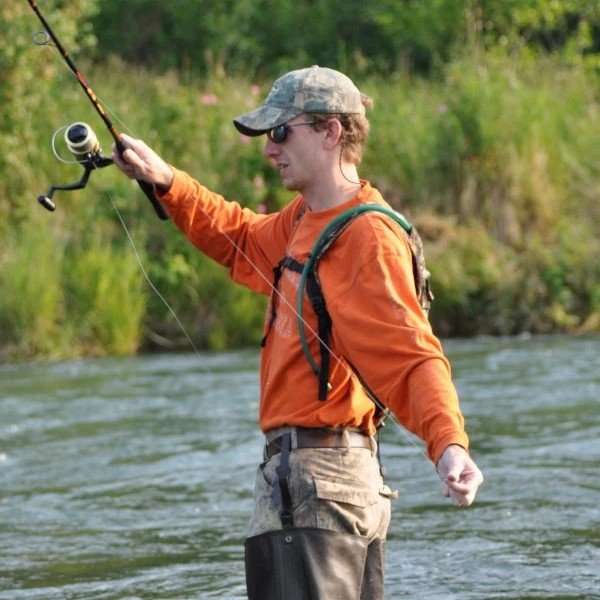 Thanks for reloading with me. I'm Jody Williams.
If you seriously enjoy a well-oiled machine working efficiently and effectively as planned, then you're just like me. I want every piece of my gear to work flawlessly, and I'm a stickler for accuracy.
It's why I run RYG, to help you find the best information available for maintaining your gear and keeping it in top shape.
I'm a very task-oriented person. There's a deep satisfaction that you get from checking all of your gear, ensuring everything is operating efficiently, and having the confidence that your next venture will go off without a hitch.
Coming from a military family, we never shied away when the subject of guns came up. My uncle would talk about the different equipment he'd use in the field, and my father about what his outfit used in Vietnam.
There's always something you can add to or take away from your weapons and equipment to customize the experience, and optimize it for maximum effectiveness.
The only thing is, there aren't enough sites out there with an enthusiastic and genuine point of view on this stuff.
That's why I made RYG, so we could have a like-minded resource for people like you and I. Somewhere to find the best products for your guns, for your home safety, and to exercise your second amendment right.
From survival-based tactical gear to fishing equipment, I've had my hands on enough equipment to know quality gear from junk!
This is a place to grow your knowledge and learn from firsthand experiences.
Maybe you're a seasoned veteran; maybe you're a newcomer who doesn't know much about guns and survival.
Whatever the reason is that you're here, I'm glad that you are. There are buying guides and information that's geared towards you, to help you grow and achieve your goals. Let's build our knowledge together.
Reload Your Gear
645 Wynn Dr #22122
Huntsville, AL 35814
256.813.4513