Ah, the exhilaration of hitting the bullseye. To get there, you need more than just a steady hand and a keen eye – you need precision ammunition. Say hello to your secret weapon – reloading dies. In this article, we'll be reviewing the 5 best reloading dies that promise nothing but consistent performance, to give you the best chance of hitting the mark, every single time.
What To Look For in the Best Reloading Dies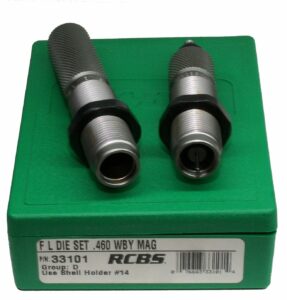 Choosing the best reloading dies is more than just a mere selection; it's about understanding the mechanics, compatibility, and intricacies that separate the good from the extraordinary.
Load Compatibility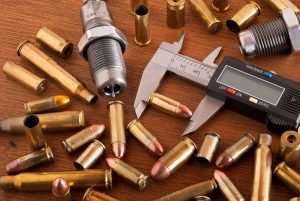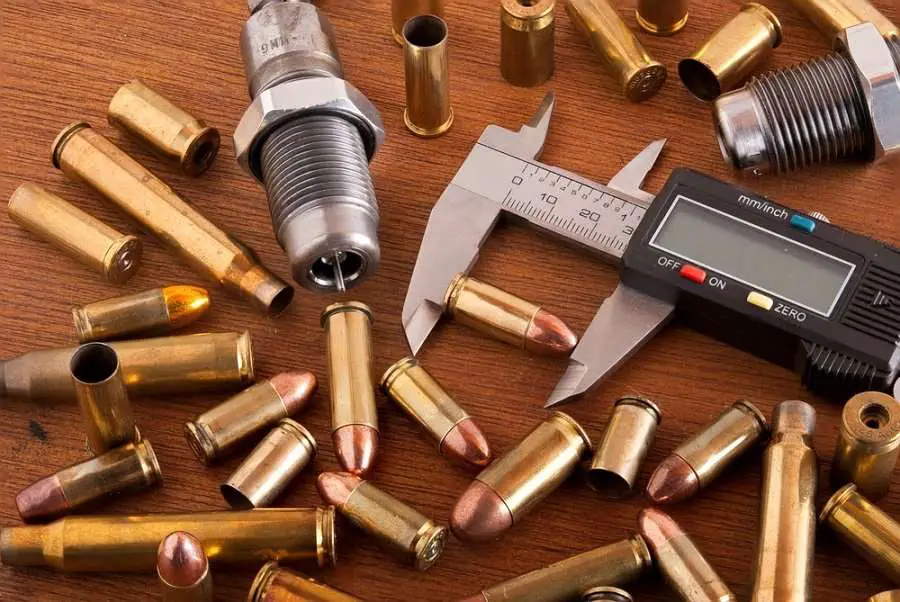 Imagine this: you're all set to reload at home, you've meticulously set up your reloading bench, gathered your components, and you're ready to roll.
But wait – your dies aren't compatible with the caliber you're working on. Disaster strikes.
Ensuring that your die matches your caliber is your golden ticket to avoiding disappointment and ensuring that each round you create fits like a glove.
This one's easy to check off.
Material Construction
The difference between a die that stands the test of time and one that degrades quickly lies in the materials used. Die-hard steel or carbide options bring durability and longevity to the table, allowing you to reload round after round without a worry. Opting for top-quality gun supplies, from your reloading press to your reloading dies, is like investing in a lifelong shooting companion.
And, quality machining means that your dies work consistently, as intended, with tight tolerances and greater accuracy.
Die Type
Resizing, seating, and crimping – these are the dance steps of precision reloading. The type of die you choose depends on your specific needs. If you're creating new cases from fired brass, a resizing die is your go-to. Seating dies ensure your bullets are nestled at the perfect depth, while crimping dies add that final touch of security. Matching the die type to your reloading process ensures a harmonious reloading routine. 
We'll mostly be looking at sets for this article, but if you just need a single replacement you could order a single die as well.
Ease of Adjustment
In the fast-paced world we live in, time is precious. While you love your hobby, most of us prefer time on the range to time reloading!
An adjustable die that allows swift and precise modifications is your secret weapon. Whether it's tweaking bullet seating depth or fine-tuning case dimensions, a die that's user-friendly accelerates your reloading process while maintaining pinpoint accuracy.
5 Best Reloading Dies
Why Use Reloading Dies?
You can use the best reloading dies to allow you to customize your ammunition for peak performance. "Why go through the hassle?" you might ask. Well, say goodbye to generic, mass-produced rounds and hello to tailored precision that fits your shooting style like a glove.
Tips on Using Reloading Dies Effectively
Mastering the use of reloading dies takes finesse, but fret not. Here are a few tips to ensure you're making the most of these incredible tools:
1. Measure Twice, Load Once
Double-check your measurements before hitting the reloading bench. Precision starts with accurate data.
2. Lubrication Matters
Don't skimp on proper case lubrication. A little goes a long way in ensuring smooth reloading action.
3. Start Small
If you're new to reloading, start with a small batch to fine-tune your process before diving into larger quantities.
Our Key Takeaways
And there you have it – the ultimate guide to the best reloading dies for consistent performance. Whether you're aiming for the center of the target or setting your sights on competitive shooting, these dies are your ticket to unlocking the true potential of your ammunition. Remember, reloading is as much an art as it is a science, so take your time, follow our tips above, and soon you'll be hitting those bullseyes with style!
Last update on 2023-08-31 / Images from Amazon Product API