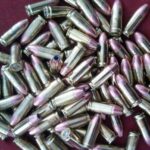 Lots of people visit GunsGunsGuns.net to do some research before they identify which handgun they want to purchase for personal protection. The research shouldn't stop there, however, unless you think it doesn't matter what ammunition you load into that handgun. As our tech editor Paul Markel says,
"Folks, if you are genuinely serious about saving your life or that of those you love with a firearm, now is not the time to go bargain shopping, at least not where personal defense ammunition is concerned. Yes, bargain shop for practice ammunition, but when that pistol goes into the holster or on the nightstand, it should carry the highest quality ammo you can afford."
Zillions of ammo choices exist for all the major calibers, with wide ranging loads, bullet weights and bullet types available. Where to begin?
First, identify what ammo your handgun is designed to fire. Can it handle hot +P rounds, for example, or even hotter +P+? Your owner's manual should lay out some basic parameters.
You also should consider how you will likely use your handgun, according to our tech editor Mike Boyle:
"It's very difficult to suggest a best load for any one caliber. In what capacity will you use the handgun? A uniformed policeman may have to engage threats behind intermediate barriers such as car doors or glass, making a bonded bullet the logical choice. Non-bonded bullets often expand to slightly greater diameter, making this type of bullet in a lighter bullet weight may be the better choice for the responsible citizen interested in personal defense."
We asked three of our tech editors—Paul Markel, Mike Boyle and Dave Spaulding—to submit their specific recommendations for self-defense ammo for each of five popular self-defense calibers: i.e., .38 Special, .380 ACP, 9mm, .40 SW and .45 ACP. (To see each of these self-defense experts' bios, scroll down to the bottom.) Check out their picks listed below (in alphabetical order), and click each cartridge's name to search for it at an online store.
Note: For the cartridges we don't have store search links for, try looking them up on these ammunition search engines: AmmoSeek or AmmoSpy.net.
.38 Special Ammunition Recommendations
.380 ACP Ammunition Recommendations
9mm Ammunition Recommendations
.40 SW Ammunition Recommendations
.45 ACP Ammunition Recommendations
Tech Editor Bios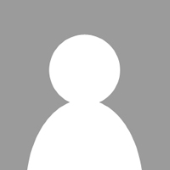 Mike Boyle served as a captain with the New Jersey Division of Fish & Wildlife Bureau of Law Enforcement and recently retired after 27 years of service. Boyle remains active, teaching recruit, in-service and instructor level classes at the police academy. He's also on the board of directors of the International Association of Law Enforcement Firearms Instructors.


Dave Spaulding is a 28-year law-enforcement veteran, retiring at the rank of lieutenant. He's worked in all facets of law enforcement—corrections, communications, patrol, evidence collection, investigations, undercover operations, training and SWAT. He currently operates Handgun Combatives, a handgun-combat training program, and he's authored more than 800 articles for various firearm and law enforcement periodicals. In 2010, Spaulding received the Law Officer Trainer of the Year award, and he's also the author of the best-selling books Defensive Living and Handgun Combatives.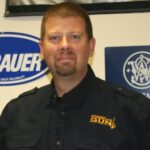 Paul G. Markel became a United States Marine in 1987 and served his nation honorably during peace time and at war. Among the many hats he has worn in his career, Markel has been a police officer, professional bodyguard, firearms instructor and gun writer. Markel is the creative director and host of "Student of the Gun," a weekly television show airing on the Sportsman Channel (www.studentofthegun.com). Check out his Student of the Gun ebook here.