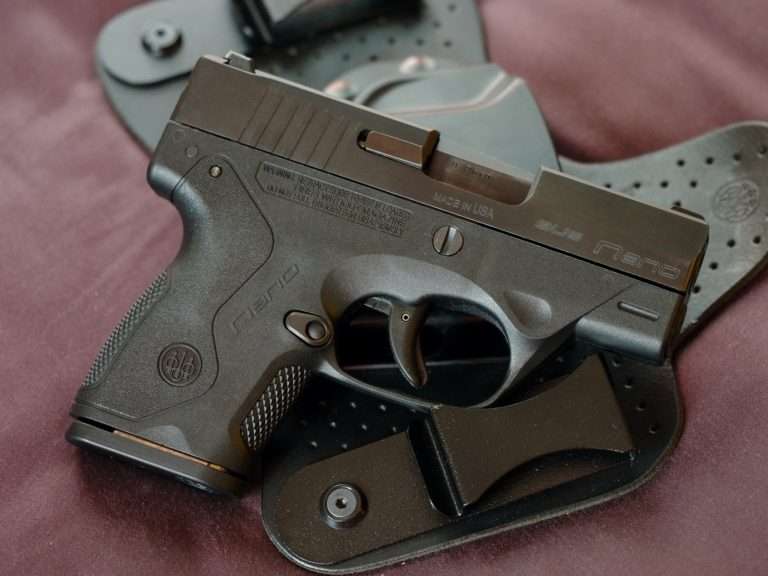 Having the right weapon during an emergency or for when SHTF is critical, as your life may depend on it. So it's important to learn everything about your potential weapon, from its size to its design and construction. In this article, we'll be reviewing the Beretta Nano and why it's a favorite everyday carry and personal defense handgun.
Beretta Nano Features
Size and Weight
The Beretta Nano is a small-sized pistol measuring 5.6 x 4.17 x 0.9 inches and a barrel length of 3 inches. It only weighs a bit over one pound making it ideal for everyday carry.
It has a trigger pull weight of more than eight pounds. It may be a little heavy for some shooters, but it won't affect your accuracy for too long because it's easy to get used to.
Design
This micro-compact handgun can deliver six 9mm rounds accurately downrange from a single-stack mag. You can extend the grip length and get an 8-round magazine. Speaking of grip, the Beretta Nano's grip is durable, comfortable, and has a natural feel. It comes with front and rear checkered grips for a better hold.
One downside, however, is that even small-handed shooters run out of grip with the six-round flush magazine. This is a small trade-off for all the features and convenience that come with the Beretta Nano. Plus, it won't really affect your accuracy. It'll be a little uncomfortable at first, but it becomes unnoticeable once you get used to it. 
Most people drop at least a pinkie off of the bottom and grip it with 4 fingers instead. If you can't get used to it, you can install the eight-round mag which is an inch longer.
The Beretta Nano has a smooth and ergonomic design so snagging on your holster won't be an issue. It has a non-reflective matte finish, with its slide and chamber coated with a durable black nitride coating. It also features a serialized chassis and modular design for a more convenient swapping out of different parts.
Another great thing about the Beretta Nano is that it's very easy to maintain because field stripping is effortless. Finally, the Beretta Nano's slide locks open when the magazine is empty, so you'll know when to reload.
Safety Features

The Beretta Nano is equipped with an internal striker deactivation button. This safety feature allows gun disassembly without pulling the trigger. It also comes with a trigger drop safety so there's no need for an external safety feature. Another nice feature is a reversible magazine release button that you can swap to the right or left depending on your dominant hand.
Beretta Nano: Best Uses
Concealed Carry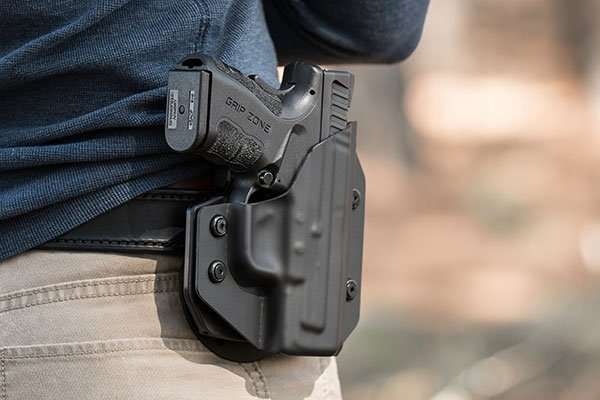 The Beretta Nano is designed specifically for concealed carry and self-defense use. What makes it ideal for those purposes is its compact size and low profile. You can easily conceal it in your pocket or a belly band holster without worrying about printing.
It's also very accurate up to 10 yards so you can defend yourself without getting too close to your would-be attacker. You can also mount laser or night sights on your Beretta Nano for better accuracy.
FAQs
Is the Beretta Nano a good gun?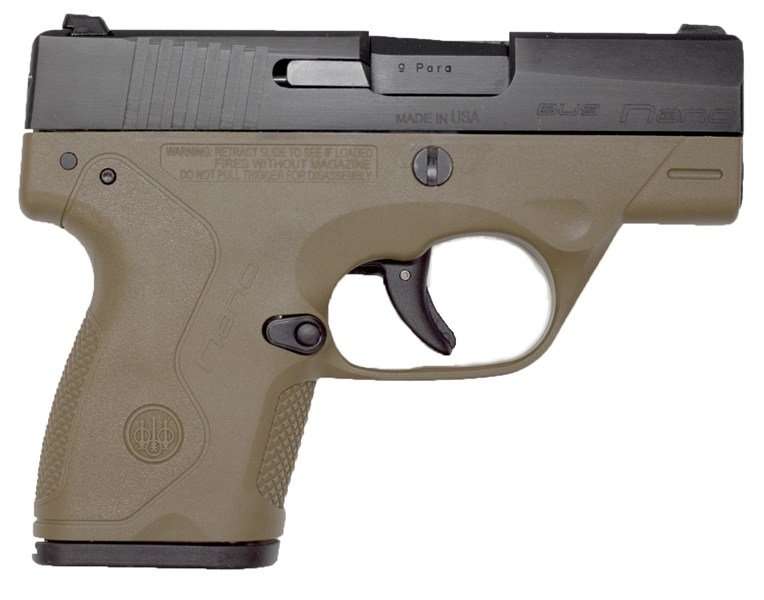 Definitely. The Beretta Nano is great for concealed carry because it has a snag-free design and less than minimal recoil without compromising accuracy.
How much does a Beretta Nano gun cost?
A brand new Beretta Nano costs a little over $400, while a used one costs $300.
Which Beretta model is best?
All Beretta handguns are capable and reliable. If you're looking for a concealed carry pistol, the Beretta Nano might be your end game. Take a look at our review above for more details.
What's the smallest Beretta 9 mm?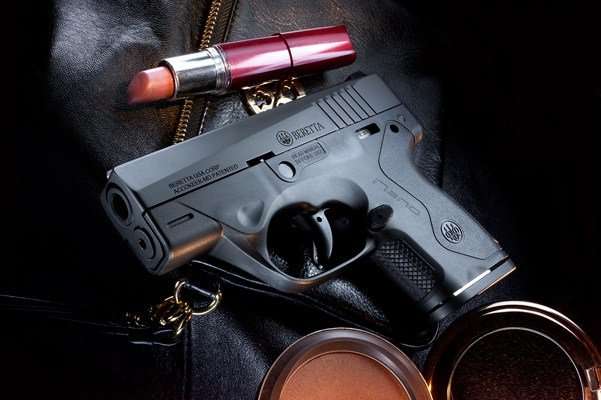 The smallest Beretta handgun is the Beretta Nano. It only weighs 19.8 ounces but it's as powerful and intuitive as its brothers.
Conclusion
The Beretta Nano is one proof that size does not define power. And there's no doubt that it's one of the best concealed carry pistols around. Make sure to practice regularly so you won't miss when it really counts. You can also learn a few self-defense techniques in case you're in an area where you can't conceal carry.
Beretta BU9 Nano Pistol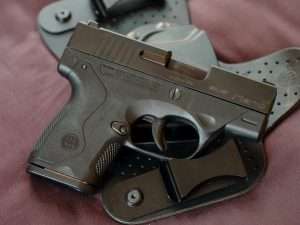 Looking for the best 9mm pistol for concealed carry or for your bug-out bag? Check out our Beretta Nano review and find out if this micro-compact will fit you!
Product Brand: Beretta
Product In-Stock: InStock