Our Top Picks
Best Overall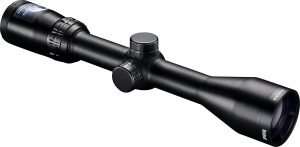 Bushnell Banner Dusk & Dawn Multi-X Reticle Riflescope 3-9x40mm
---
Works wonders in low light.
Check Price
Check Price on PSA
Best Value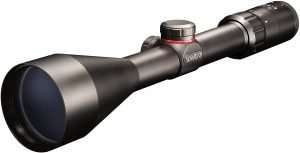 Simmons 560520 Truplex Riflescope
---
Solid and reliable at an affordable price.
Check Price
Check Price on PSA
Best Red Dot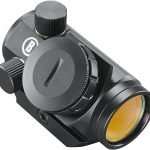 Bushnell Trophy TRS-25 Red Dot Sight Riflescope
---
Delivers a wider field of view than most red dots.
Check Price
Check Price on Brownells
Best LPVO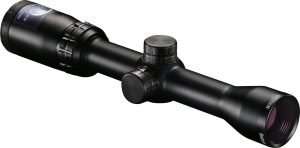 Bushnell Banner Dusk & Dawn Multi-X Reticle Riflescope 1.5-4x32mm
---
Offers fast and easy target acquisition.
Check Price
Check Price on PSA
The AR-15 is an easy-to-shoot, versatile, and accurate firearm. If you want to take your shooting accuracy to the next level, get a riflescope! On a budget? That won't be a problem! Because in this article, we've reviewed the best scope for AR-15 under $100!
Comparison of the Best Scopes for AR-15
Optics
Dusk & Dawn Brightness (DDB) multicoated lenses
High quality fully-coated lenses
Fully multi-coated lenses
Dusk & Dawn Brightness (DDB) multicoated lenses
Fully multi-coated lenses
Optics
Dusk & Dawn Brightness (DDB) multicoated lenses
Optics
High quality fully-coated lenses
Optics
Fully multi-coated lenses
Optics
Dusk & Dawn Brightness (DDB) multicoated lenses
Optics
Fully multi-coated lenses
How We Choose + Our Must-Have Features
Make a checklist with these features and be sure to tick all the boxes so you know you're buying the best scope for your AR-15.
Magnification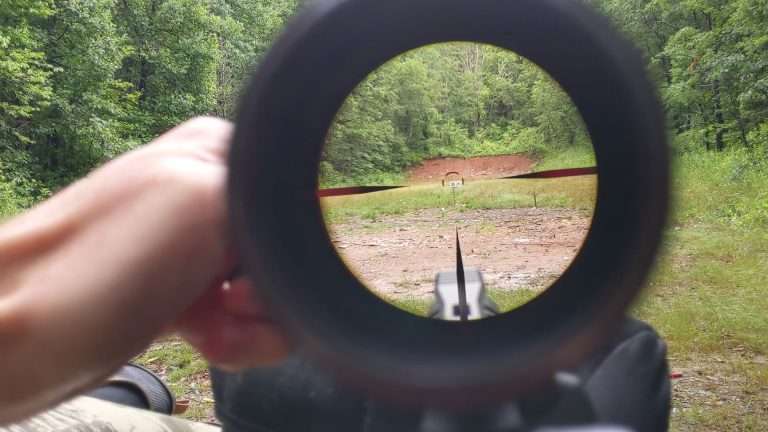 The main reason why you want a scope is for magnification purposes. So make it a priority. Get a riflescope with magnification that fits your shooting needs. If you'll only be shooting at close range, get a low-power variable optic (LPVO). If you're shooting at close range now and you think you'd be upgrading to long distance in the future, then it's best to get a scope with a wider magnification range.
However, since it's a low-cost scope, expect its range to be limited to 3x (ex. 3-9x) or less. And you'll normally be looking at only second focal plane scopes.
Optical Quality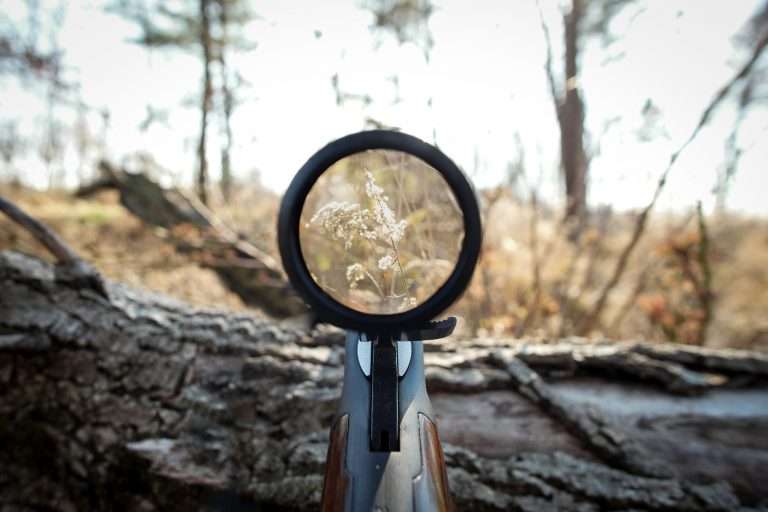 You're buying a low-priced scope, you should expect to make compromises on optical quality. But, we've listed the scopes with the best clarity and multi-coated lenses that'll help you acquire targets quickly.
Scope Construction and Durability
If you'll be shooting regularly, choose a scope that's at least shockproof, waterproof, and fog proof. This way your day won't be ruined by bad weather. Affordable scopes may not be as tough as those high-end optics. But there are some that are adequate with heavy recoil and everyday use, and we included them in our list below.
5 Best Scopes for AR 15
Best Overall: Bushnell Banner Dusk & Dawn Multi-X Reticle Riflescope 3-9x40mm
Aside from 9x magnification and a powerful 40-mm objective lens, our top pick, the Bushnell Banner riflescope comes with Dusk & Dawn Brightness (DDB) multi-coated lenses. The lenses are constructed to perform well even in low light, making hunting during dusk or dawn easier.
Quick target acquisition is also guaranteed with the Bushnell Banner's Multi-X reticle and features 1/4 M.O.A. fingertip windage and elevation adjustment. That's not all, it's also waterproof, shockproof, and fog proof, as it's nitrogen-purged.
The only missing feature is parallax adjustment, which is a small compromise for the long-lasting durability and reliability that this scope can offer.
Pros
Long eye relief
Performs well in low light
Comes with parallax adjustment
Cons
What Customers Say
"Over the years I've owned several Bushnell banner scopes. I purchased this scope to sit atop an ar15 I'm planning to carry while accompanying my wife on her first deer hunt. With this said I wanted a cost-effective scope that could deliver enough magnification for the ranges we plan to hunt "150yrd at max". The glass in the scope seems to be of good quality & transfers light well."
"t's a nice enough scope. Unfortunately, the only reason I bought it was due to the claimed consistent 6-inch eye relief. The relief changes as magnification changes. So I'll use this one for a different rifle and continue my search for a consistent scope."
Best Value: Simmons 560520 Truplex Riflescope
Our best value pick guarantees quick and easy adjustments, thanks to its audible-click elevation and windage turrets. These sturdy and reliable knobs also hold zero perfectly and consistently no matter how heavy the recoil your rifle makes. You can shoot a hundred rounds with this scope and its zero won't drift.
However, it's worth noting that the adjustment knobs require a little bit of effort to twist and turn at the beginning. The Simmons Truplex Riflescope also features glass that's surprisingly clear for its price! There's a slight blur around the lenses' edges like with the Bushnell Dusk to Dawn series; but for a price this low, the compromise is pretty worth it.
Pros
Truplex reticle
Long eye relief
Waterproof, fog proof & shockproof
Cons
Does not perform well in low light
What Customers Say
"Skeptic at first based on mix reviews. I give a 5 star rating based on personal use, price and performance. Excellent, highly recommended and currently awaiting the 2nd scope. Eye relief is 3-4inches depending on zoom and easy to focus on target. Turrets are spongy, clicks are soft audible however holds via 17 hmr and 223/5.56. Clarity at 300yards at is crisp during overcast in California."
"Sufficient for small rifles and 100 yard hunting or targets. The eye relief is good. The edges of the scope picture are a little warped or blurry. Overall I like it for the price. I put it on my AR and love it."
Best Red Dot: Bushnell Trophy TRS-25 Red Dot Sight Riflescope
Our best red dot pick takes pride in its excellent light transmission and glare reduction properties. While this isn't technically a scope, we think it's worth a mention since red dots are great for close-quarters action. The Bushnell Trophy TRS-25's adjustment knobs also come with thick and durable water gaskets. These knobs are also tight enough and hold well even after doing a lot of heavy shooting.
Its 3 MOA red dot reticle features 10 adjustable brightness settings that let you acquire targets quickly and save your battery by setting the illumination to low.
The TRS-25 is also ready-to-mount on most Picatinny rails and it comes in a precision-engineered housing that can survive daily abuse and harsh environments.
Pros
Waterproof, fog proof, shockproof
Lightweight
Affordable
Cons
What Customers Say
"I've run these on several different rifles. Never had a single issue with one. They keep zero, hold up well to the recoil of even 30 cal rifles, aren't affected by rain, and stay solid on the gun. I like the variable red dot brightness and ease of adjustments. This is like a poor man's Aimpoint. I'd go so far as to say that if you're on a budget, I'd even be willing to put it on a combat or duty rifle. Mine have held up through thousands of rounds, several rifle courses, and many competitions. Well worth the money and weight. Highly recommended. I am comfortable staking my life on this product."
"This red dot seems to be very well made, and it was super easy to install. I went to the range this past weekend, and it was super easy to get zeroed in, and it stayed accurate after shooting a box of 20 rounds. I used a boresighter as well, so I did not put any more money downrange than I needed to. I used about 5 rounds after using the boresighter to get it zeroed, and the rest was just for fun. I do wish it had an auto-off feature though. Just make sure you turn it off after use, do not allow the battery to drain. I also recommend getting a riser mount for your sight. It raises the sight enough to make it comfortable to see through. It was hard to use without this riser. You can see the riser in the picture. Have a great day!"
Best LPVO: Bushnell Banner Dusk & Dawn Multi-X Reticle Riflescope 1.5-4x32mm
This Bushnell Banner riflescope features almost the same features as our best overall pick. One difference is that it's a low-power variable optic.
This low-light scope is engineered for standard hunting rifles. It comes in two types f reticles. The multi-x reticle is best for rifles and has 100-yard parallax, while the circle-x reticle is for shotguns and has 75-yard parallax.
The Bushnell Banner 1.5-4x32mm scope can perform up to 300 yards, depending on your shooting skills. It also produces clear and crisp images both in daylight and during dusk.
Its crosshairs are narrow in the middle and wide on the outer edges, giving you extra aiming precision and quick target centering.
Pros
Comes with lens caps
Compact and lightweight
Fast focus eyepiece
Cons
Comes with a little distortion around the edges
Elevation and windage turrets are a bit mushy
What Customers Say
"Great scope! Bought this for my marlin 336w, 30-30. The scope that came with the rifle was awful; some no-name scope that I couldn't sight in. I went through 2 boxes trying to sight it in and it wouldn't hold zero. So I looked for an alternative and landed on this one. First off, it fits the original rings that came with the marlin, so I didn't have to buy new ones. It took me about 6 rounds to sight it in at 50 yards and it holds zero well. Clear glass, easy to adjust. Happy with the scope, would recommend!"
"Easy turn with clicks on windage and elevation. Results from adjustments become very predictable with little experience. Mounts very well on Savage Mark II, .22 rimfire rifle. Eyepiece provides adjustable focus. Focus was the only disappointment as it was slightly less than perfect. Best value for the price."
UTG 3-9X32 1″ BugBuster Scope
The UTG BugBuster is a parallax-free scope from 3 yards to infinity through its adjustable wide-angle front objective.
The UTG Bugbuster features a range-estimating mil-dot reticle that has 9 dots in each direction of the crosshair, so you'll get 19 aiming points. It also comes with a side wheel illumination, giving you easy access to reticle light and not getting in the way of the eyepiece.
Yes, it's a low-priced scope, but there's no need to give it special treatment because it can handle getting bumped around while hunting or during your drive to the range. That's because it is carefully designed and impact-tested before being released into the market.
However, we would not suggest you use this for dangerous game. The reputation just isn't there for UTG like it is for our other picks.
Pros
Lightweight
Illuminated reticle
Shockproof, fog proof and weather-proof
Long battery life
Cons
Image distortion at high magnification
What Customers Say
"This is a fine budget scope you won't cry when it craps the bed. My only complaint is where it's made. In my book the performance out weights country of origin. The vendor shipped lightning fast and the scope was well protected. I would recommend and purchase this scope and other UTG products again."
"After 400 or so rounds the illuminated reticle failed. Ordering a replacement. The optics are actually really nice. Easy to dial in. For the price it's a great value. Now if this replacement bites the dust then I'm dropping stars. Just to note. The optics are nice! Clear and crisp. Love the parallax adjustment also. Update: So far so good."
Alternative: Iron Sights
Iron sights may add a few ounces to your AR-15 setup, but it sure is worth it. Iron sights are reliable and solid backups for when your riflescope fails. At 200 yards, they greatly improve your accuracy with the right skills and when sighted in properly.
With iron sights, you never have to worry about running out of battery because they have no power. They're also smaller, lighter, and less prone to breakage than optical sights. The downside is its low-light performance for home defense use.
FAQs
What is a good cheap AR scope?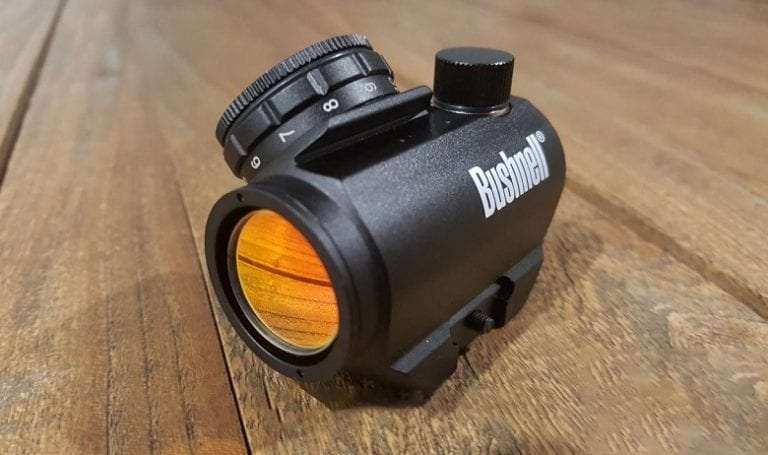 A good cheap AR scope is nearly as reliable as the expensive ones and won't give you headaches in the long run. Check out the Bushnell Banner Dusk and Dawn we recommended above.
Should I put a scope on my AR-15?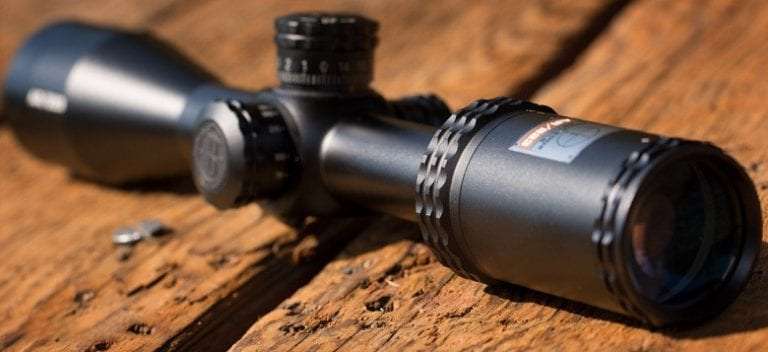 Yes, you should. Putting a scope on your AR-15 will help you extend your range and acquire targets quickly.
Should I put a scope or red dot on my AR?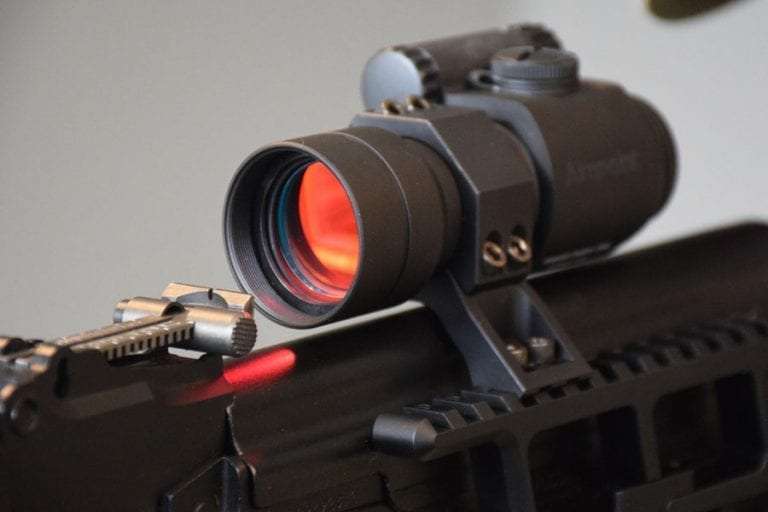 This depends on your needs and intended use. Will you be using your AR for close-quarter battle scenarios or tactical shooting? If yes. you'd need an optic with no magnification for faster target acquisition, so go with a red dot sight like the Bushnell Trophy TRS-25.
But for long-range shooting competitions where you need speed, accuracy, and precision, a scope with higher magnification works best.
Willing to spend a bit more? Our article with the best AR-15 scopes under $200 is a must read!
Final Thoughts
The AR-15 is great for hunting, plinking, and target shooting. And our top pick, the Bushnell Banner Dusk & Dawn Multi-X Reticle Riflescope 3-9xmm will surely get the most out of yours. If you need scopes with higher magnification (and higher price tag) like what we mentioned above, you can look at our review of the best 1000 yard scopes.
Last update on 2023-11-22 / Images from Amazon Product API