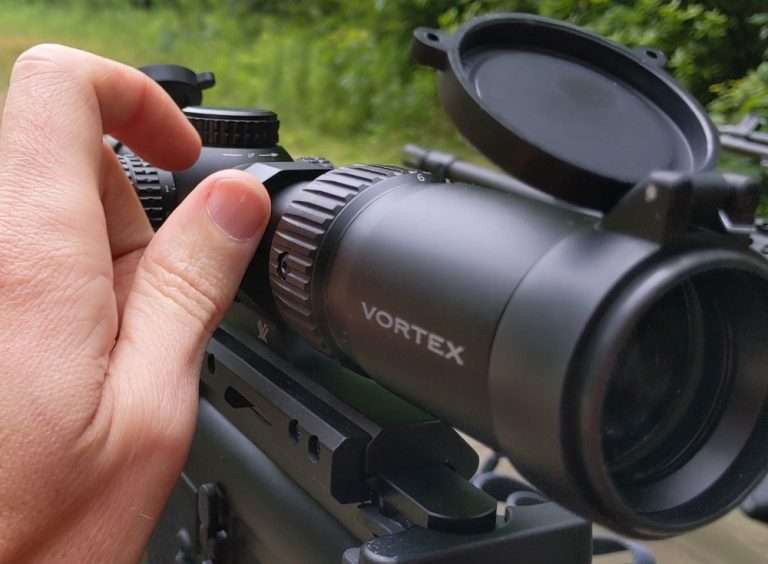 Our Top Picks
Best Overall
Viper HS-T Second Focal Plane Riflescope
Great for tactical shooting applications.
Check Price
Best Budget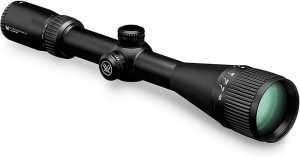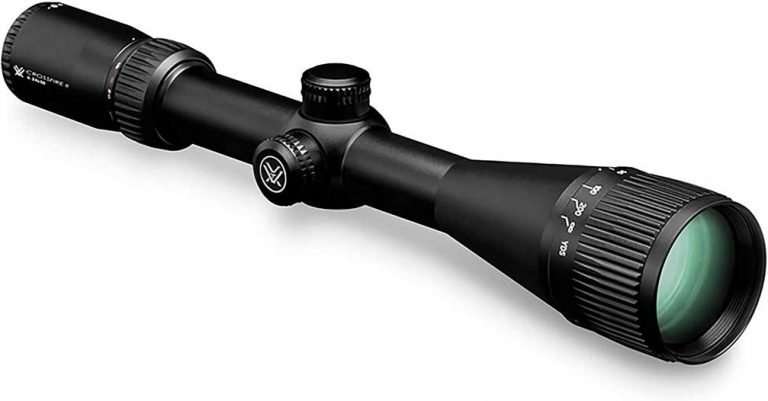 Crossfire II Riflescope
Offers a reliable performance without hurting your wallet.
Check Price
Best LPVO
Razor HD Gen II-E 1-6×24 Second Focal Plane Riflescope
Combines precision and versatility.
Check Price
Best Long Range
Golden Eagle HD 15-60×52 Second Focal Plane Riflescope
Top choice for serious shooters.
Check Price
As one of the world's leading optics manufacturers, Vortex offers a wide range of rifle scopes from value to high quality. From LPVOs to red dots to 1000-yard scopes, they've got them all. We know choosing can be a little overwhelming, so we handpicked the best among Vortex's series of rifle scopes and reviewed them for you.
Comparison of the Best Vortex Rifle Scopes
How We Choose + Our Must-Have Features
First Focal Plane or Second Focal Plane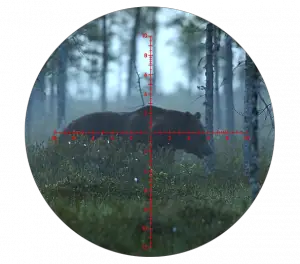 It's critical to understand the difference between first and second focal planes so you'll know which works best for you and your intended use.
Most hunters and serious shooters are familiar with second focal plane scopes since they are the most common design. A second focal plane (SFP) riflescope makes the image increase or decrease in size with magnification while the reticle's size remains the same. This means that the sub tension or the reticle's size relative to the target is constantly changing.
That means SFP scopes with BDC mil-dot or any ranging reticles only work at a specific magnification. SFP scopes are great for taking long-range precision shots on very small targets because its reticle remains thin even at high magnifications. With a simple duplex and a limited range of engagements, it can be a great choice.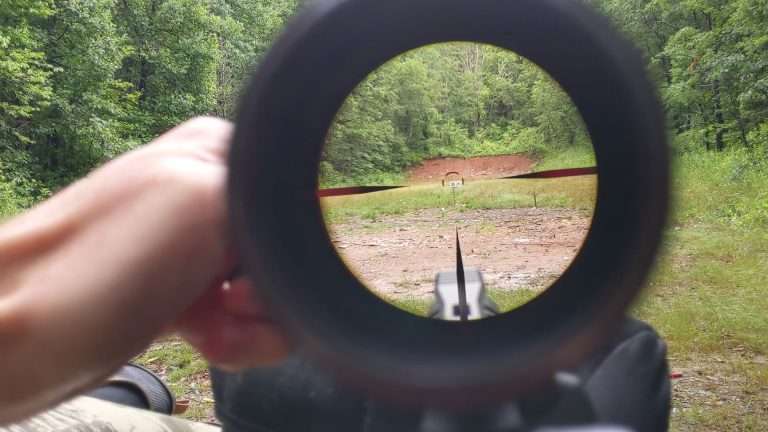 With a first focal plane (FFP) rifle scope, the reticle changes in size with magnification relative to the target, so the sub tension remains constant on every magnification setting. This allows you to use the correct holdover point when taking long-distance shots and estimate range efficiently no matter the magnification. FFPs are best for quick-paced high-stress shooting scenarios with widely varying engagement ranges.
Magnification Settings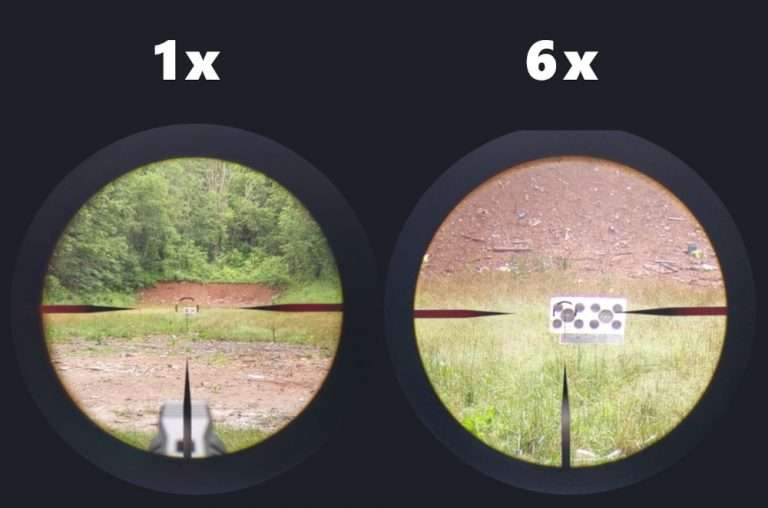 Once you've decided which focal plane you prefer, decide on the range of magnification that would fit your intended use.
If you'll be doing close to mid-range hunting or just want to head out to the range, you'll love our LPVO pick below – the Razor HD. An LPVO lets you hit close targets accurately without parallax distortion. If you'll be using your scope for shooting competitions or long-distance hunting, the Golden Eagle HD 15-60×52 is a perfect choice.
Durability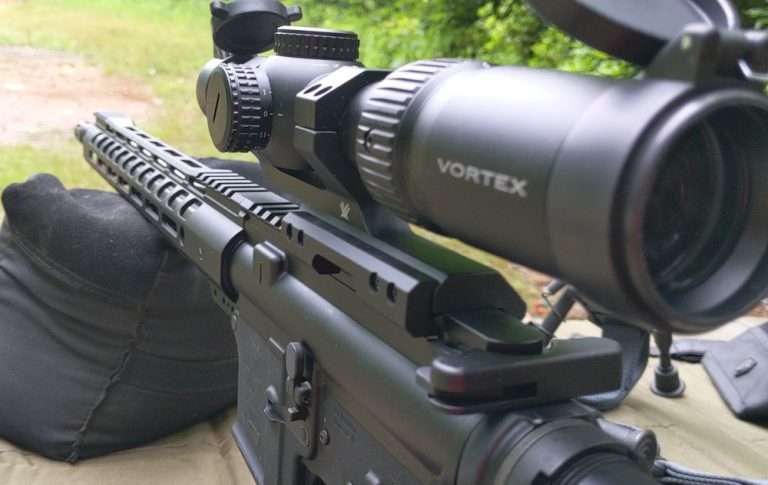 Every Vortex scope is purged with argon so waterproof and fog-proof performance is guaranteed. Their scopes are also constructed from heavy-duty aircraft-grade aluminum that's reinforced with ArmorTek coatings. It goes without saying that whichever scope you choose below, they'll surely last a long time. And for unavoidable accidents on the range or on the field, you don't have to worry because they're covered with Vortex's premium warranty which offers "no questions asked" repairs and replacements.
6 Best Vortex Rifle Scopes
Best Overall: Viper HS-T Second Focal Plane Riflescope
Our best overall pick is Vortex's series of tactical hunting and shooting scopes which guarantee shooting versatility for tactical shooters and hunters.
Since it's from Vortex, it's equipped with fully multi-coated, extra-low dispersion lenses that deliver excellent resolution and color fidelity. Its XR coatings also deliver incredible light gathering ability in low-light scenarios. Plus it comes with an eye relief of 4 inches.
The Viper HST also features precise and repeatable turrets that are specially designed for precise dialing. Finally, the Viper HST lets you choose between an MOA or an MRAD reticle.
One drawback is poor light transmission during the first and last light.
Pros
Exposed turrets
Side focus parallax adjustment
Affordable
Cons
The turrets make the scope look bulky
What Customers Say
"The scope is good and clear and easy to use, I just thought it would zoom in a little farther, other than that I love it! it looks awesome and was easy to zero in. I have it on an AR-15 and you must have the extra high scope mount rings or it won't work, the end of the scope hits the rail before it hits the mounting bracket. so good luck, it's a good scope, I'd buy it again."
"Very nice scope. Goes on a 338 Lapua. The MOA adjustments are perfect and distinct and always put the bullet exactly where I expected. It's what I call the low end of the very good (high dollar) scopes. Affordable yet you can take it to a competition and be competitive with the guys that have the 2k high-end scopes. You won't be disappointed."
Best Budget: Crossfire II Riflescope
Our best budget pick features an adjustable objective for removing parallax and quick image focus. This model also comes in three reticle types; Dead-Hold BDC, V-Plex, and V-Brite.
The Dead-Hold BDC reticle resolves holdover estimation and windage correction issues for quick-paced shooting at different ranges. The V-Plex reticle is equivalent to a standard duplex reticle. It's an all-around reticle that's great for most hunting applications. While the V-Brite reticle is just an illuminated V-Plex.
The Crossfire II comes with resettable turrets that are capped for extra protection against external impact. Plus, this model allows you to change batteries without unmounting the scope.
It could've been better, however, if the windage and elevation clicks were a bit more audible.
The Crossfire II is truly a versatile hunting optic. In fact, it made our list of the best scopes for 450 Bushmaster and the best scopes for .22LR.
Pros
Capped turrets
Adjustable objective
Affordable
Cons
Windage and elevation clicks are a little light
Image distortion at high magnification setting
What Customers Say
"Installed on a Ruger American. The scope has nice glass for the price you're paying. Turrets are fairly crisp, with no skipping of the clicks to date. Front parallax adjustment, rear focus, and magnification all move easily with just the right amount of resistance. The turrets are resettable. I haven't seen anything whatsoever that would keep me from buying another Crossfire II. Vortex also stands by their product 100%!"
"I'm not a scope expert but this scope works very well on my 308. The glass is very clear and sharp through all magnification ranges. The eye relief gets a bit finicky the more you magnify. Adjusts and returns to zero very easily. Includes the bikini covers too."
Best Long Range: Golden Eagle HD 15-60×52 Second Focal Plane Riflescope
Our best long-range scope is ideal for serious shooters as it's specially engineered for use on NRA High-Power, Centerfire Bench Rest, Rimfire Bench Rest, or F-Class competitions. The Golden Eagle HD is constructed using superior-quality materials, from the optics to its main tube.
It's equipped with a side focus adjustment knob for a smooth down-range parallax elimination. Plus, its weight is perfect for competitions with strict regulations.
The Golden Eagle HD scope comes in two reticle options; the ECR-1 and the SCR-1. The Enhanced Crosshair Reticle (ECR-1) is "a hash marked reticle using MOA-based sub tension lines for holdover, and windage corrections." The Simple Crosshair Reticle (SCR-1), on the other hand, "is the exact opposite of a "busy" reticle. The only thing that needs your attention is a traditional set of fine crosshairs that subtend 0.016 MOA at 40X." https://vortexoptics.com/vortex-golden-eagle-hd.html
Pros
Designed for competitive shooters
Extra-fine resolution turret
Great for low-light use
Cons
What Customers Say
"This is my second Vortex scope – I was replacing an existing Vortex 6-24 with this beauty on a long-range 338 Lapua intended for 1k yd range shooting. My experience with Vortex is that they make an outstandingly clear and rugged scope that costs order-of-magnitude less than the top competitors. Only time will tell if it holds up, but so far it's a 5-star scope."
"The best of the best. What can I say? It's like having a spotting scope on your rifle. Well as a matter of fact it is a spotting scope FOR a rifle. I can see the tiny parts of a fly on a log at 200 yards. Need I say more? It went on a 6.5 Creedmoor because I was told you can hit a golf ball with it at 600 yards. Well, I needed to SEE the golf ball. Now I can see the dimples in the golf ball and they look like the craters of a full moon on the horizon. You know, when it looks bigger than it is."
Best LPVO: Razor HD Gen II-E 1-6×24 Second Focal Plane Riflescope
We picked the Razor HD Gen II-E as the best LPVO because its true 1x zoom is complemented by its reticle's daylight-bright illuminated center dot. The Razor HD Gen-II E is also lightweight for easier transitions between multiple targets and less arm fatigue when spending long hours on the range. It's the more premium big brother of the Strike Eagle we recently reviewed, and we picked it for the improved optical performance and eye box.
The Razor HD takes pride in its apochromatic (APO) optical system that features premium index-matched lenses for unparalleled image quality. This scope is also impact-tested, so it can withstand heavy recoil.
The Razor HD comes in three reticle types; the JM-1 BDC, the VMR-1, and the VMR-2. The proprietary JM-1 BDC reticle is simple and intuitive and features an illuminated center red dot. The JM-1 BDC reticle is great for "rapid, accurate, shooting at distances from point-blank to 600 yards." https://vortexoptics.com/razor-hd-gen-2-e-1-6×24-riflescope.html
The VMR-1 reticle is based on minute-of-angle (MOA) sub tensions while the VMR-2 reticle is based on milliradians. Both reticles are designed to maximize long-distance shooting and ranging abilities.
Pros
Capped turrets
Lightweight
APO optical system
Friction-reduction system
Cons
What Customers Say
"Excellent Scope. Not cheap, but the clarity of the glass, the ability for fine adjustment, and zero-set is pure perfection. If you're looking for a scope to double as a red-dot and a 500+ yard precision instrument then this is it."
"The Vortex Optics Razor HD Gen II-E is a really good and forgiving optic for your rifle. Between the eye-searingly bright red dot, the wide FOV, crystal clear glass, and overall design, you are getting a lot of good features for your money. This is an easy recommend but make sure you are getting the reticle type you want before pulling the trigger."
Diamondback Tactical First Focal Plane Riflescope
Now, let's talk about our FFP pick – the Diamondback Tactical FFP Riflescope. Most first focal plane riflescopes are very expensive, but the Diamondback Tactical costs less than most brands and is very reliable as well! Let's see why.
Diamondback riflescopes come with Enhanced Battle Reticles (EBR-2c) and the VMR reticle that we mentioned in our previous scope. An EBR-2c reticle is specially engineered for efficient windage and holdover corrections and range determination at long distances at all magnifications. It comes in MOA and MRAD varieties as well.
Diamondback Tactical 4-16×44 FFP and 6-24×55 FFP scopes feature EBR-2c reticles, while the Diamondback Tactical 4-12×40 scope comes with a VMR-1 reticle.
Finally, the Diamondback Tactical's magnification ring is equipped with a raised rib that allows quick magnification changes.
Pros
Exposed tactical turrets
Side parallax knob
Great internal mechanism design
Cons
Crosshairs are a little thin
Image distortion at high magnification settings
What Customers Say
"Very good scope for the money. Love the warranty and so far it's very accurate for my skill level. Sighting my 6.5 hells canyon in I could clearly see my groups and while at max zoom short-range objects can get a bit out of focus it's still full stars for me. Pic is deer at 190yrds on 16x magnification with a camera phone."
"Beautiful piece of glass. Most are intimidated by 6-24 but it is such a good range of zoom. The parallax settings were spot on and the reticle is very eye-friendly. Not too long for most rifles even with sunshade. The eye relief is more than adequate to prevent scope bites. Very happy there is finally a high-quality FFP scope out there at a budget rifle price point."
Strike Eagle Second Focal Plane Riflescope
Strike Eagle's SFP rifle scopes come with the AR-BDC reticle that's specifically tuned to match the ballistic performance of popular .223 / 5.56mm and .308 / 7.62mm loads. This offers more efficient rapid shooting at distances from 20 to 600 yards. This illuminated reticle provides holdover and ranging references from 0-600 yards and is great for low-light use.
You can choose between a 1-6×24 scope and a 1-8×24. Both scopes are great for close to mid-range shooting applications, but we think the performance of the 1-6x is adequate and the optical quality is superior. It comes with a thread-in throw lever that goes directly into the magnification ring for faster target acquisition. If you're looking for a cost-effective but well-performing LPVO, the Strike Eagle won't disappoint.
Pros
Capped turrets
Affordable
Illuminated BDC3 reticle
Side illumination dial
Cons
Eye box can be a bit unforgiving
Glass clarity isn't great at high magnification
What Customers Say
"I'm not an expert on optics. Much of what I know is based on product research and less on practical application. Nevertheless, based on my research and my experience with the scope so far, this is the best value available. You won't find another scope of this quality, with these capabilities and features, from a manufacturer with a reputation like a Vortex anywhere close to this price range."
"My range is only 500 TDs. Being a novice to bolt action rifles. This is bar none a great entry-level scope. Awesome glass and smooth adjustment. Definite buy. Locked in and adjusted hit 500 yds 8 inches round Ar500 plate all day long. You cannot beat the Vortex warranty. Lifetime. There is your cue to buy."
Razor HD Gen II-E vs. Strike Eagle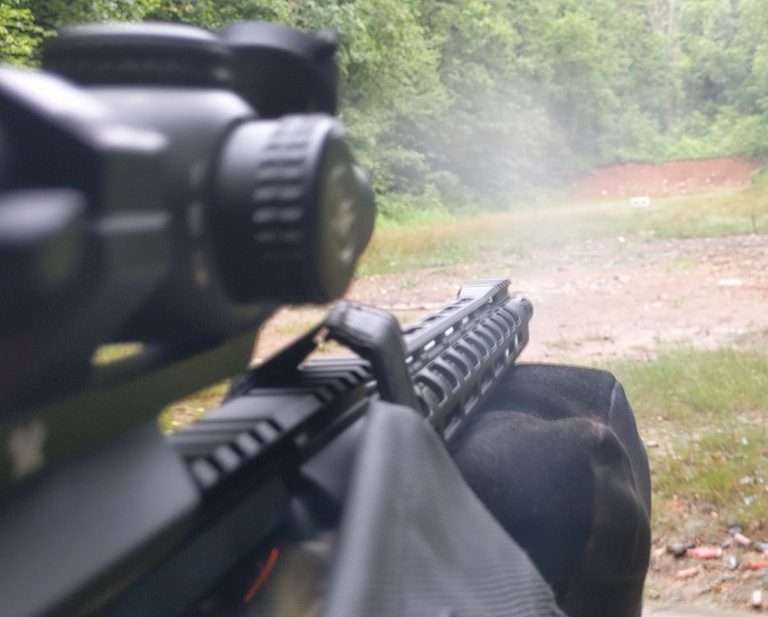 Since the Razor HD Gen II-E and the Strike Eagle are both LPVOs, let's compare and look at them closely.
The Strike Eagle is one of Vortex's economy line of scopes, so it's way cheaper than the Razor that costs more than a thousand bucks. In terms of optical quality and features, the Strike Eagle is great for entry-level use, while the Razor is for the more serious and competitive shooters.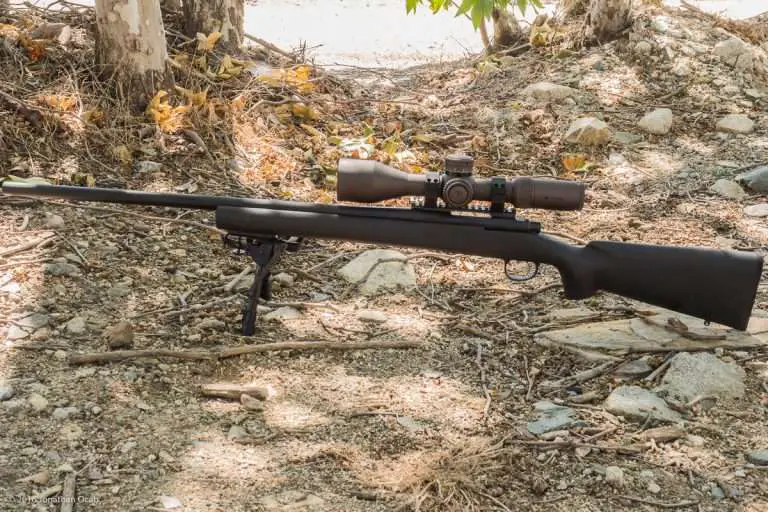 Both models feature capped turrets. Both have parallax settings but the Strike Eagle's is fixed at 100 yards. We know time is of the essence, so we summarized their pros and cons for you.
| Razor HD Gen II-E | Strike Eagle |
| --- | --- |
| Expensive | Affordable |
| Edge-to-edge clarity on all magnification settings | Image distortion at high magnification |
| Parallax adjustable from 100 yards | Parallax fixed at 100 yards |
| Weighs 21.5 ounces | Weighs 18.5 ounces |
| 50 MOA travel per rotation | 50 MOA travel per rotation |
| No flip-up caps | With flip-up caps |
| No thread-in throw lever | With thread-in throw lever |
Frequently Asked Questions
What is the best scope for a Vortex rifle?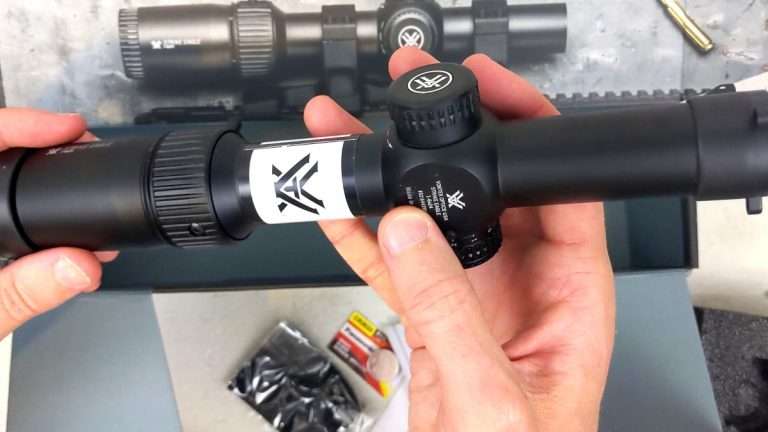 If you're planning to go all-out and you're willing to invest in the best from Vortex Optics, we recommend the Viper HS-T Second Focal Plane Riflescope. This versatile scope offers a reliable return to zero capability and superior optical quality among its other incredible features.
Are Vortex rifle scopes good?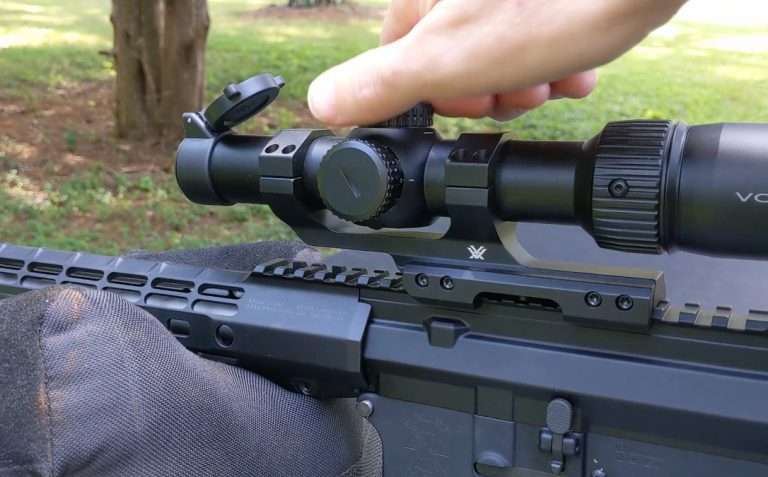 Yes, all Vortex riflescopes are great values, especially the top-tier models. Vortex scopes are famous among shooters all around the globe because of their waterproof, fog proof, and shockproof performance as well as the VIP warranty that they offer. We picked some of the best optics from Vortex above so check them out.
What is a better Vortex, Crossfire or Diamondback?
Diamondback riflescopes are only available in 1-inch tubes, while Crossfire II scopes come in both 1 inch and 30mm tube versions. They both come with Dead hold-BDC and V-Plex reticles.
In terms of glass quality, the Diamondback is the better option. Although, you would have to look at them side by side to notice the difference. But when it comes to eye relief, the Crossfire II prevails with 3.5 to 4 inches of eye relief compared to the Diamondback which is only 3.2 inches.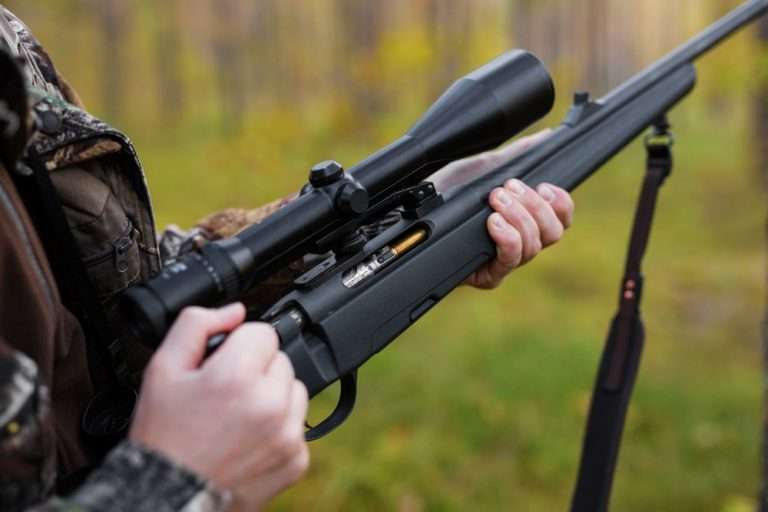 Both scopes are excellent for general shooting and several hunting applications. But if you ask us, Crossfire II scopes offer a wider range of magnification. Not to mention, they're cheaper, and as mentioned above, have generous eye relief compared to the Diamondback.
Conclusion
A riflescope review article is never complete without a scope from Vortex, as they're one of the pillars of the industry. So whether you're an entry-level hunter or a competitive shooter, we guarantee that all of our choices above won't disappoint. Just make sure to choose one that fits your intended use and you're good to go!
If you want to explore other optics brands for 1000-yard scopes, this article should help.
Last update on 2023-08-31 / Images from Amazon Product API