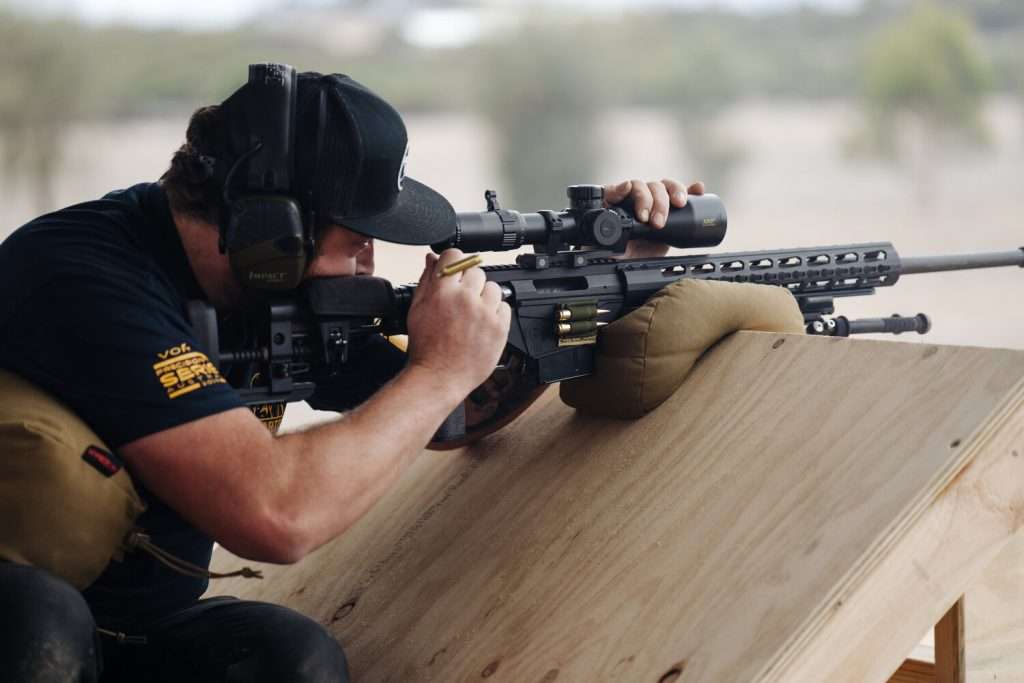 Our Top Picks
Best Overall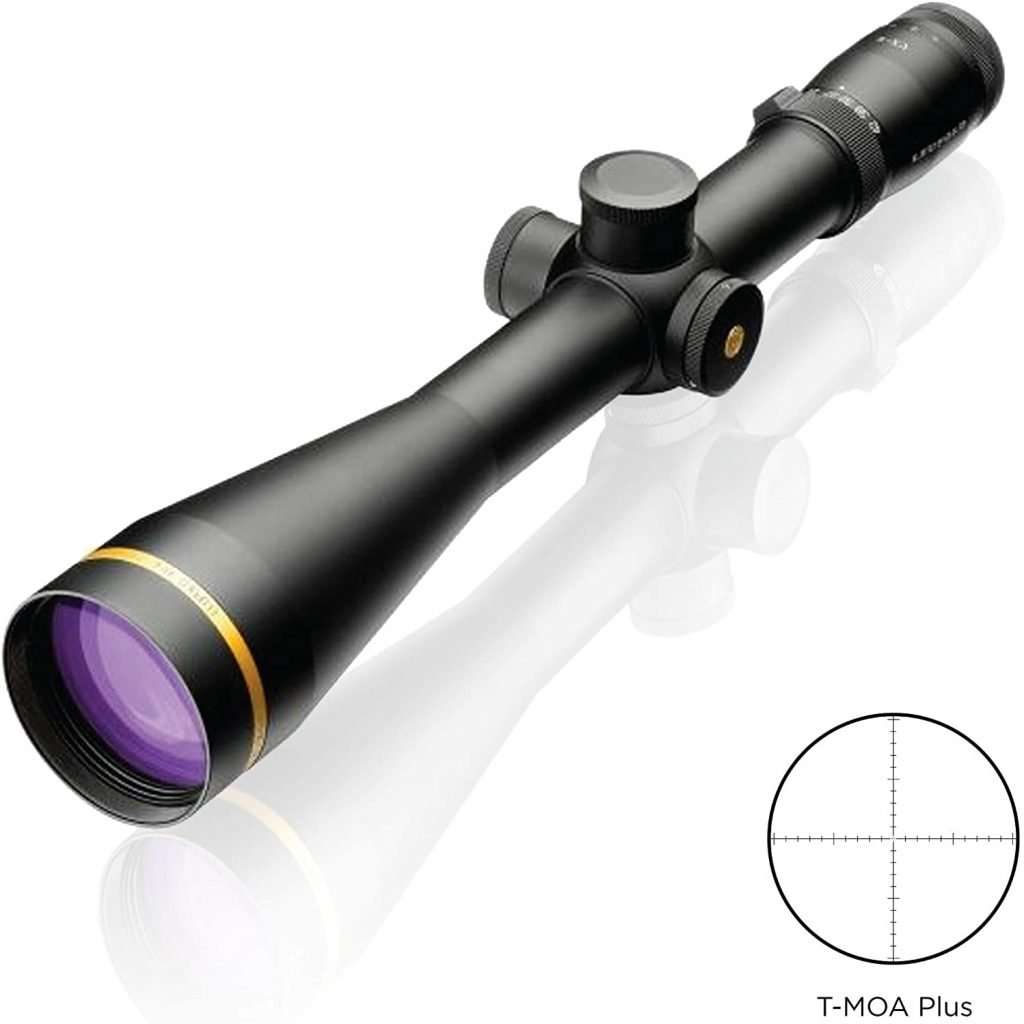 Leupold VX-6 7-42x56mm Riflescope
This riflescope guarantees relentless precision and durability.
Check Price
Best 1000 Yard Budget Scope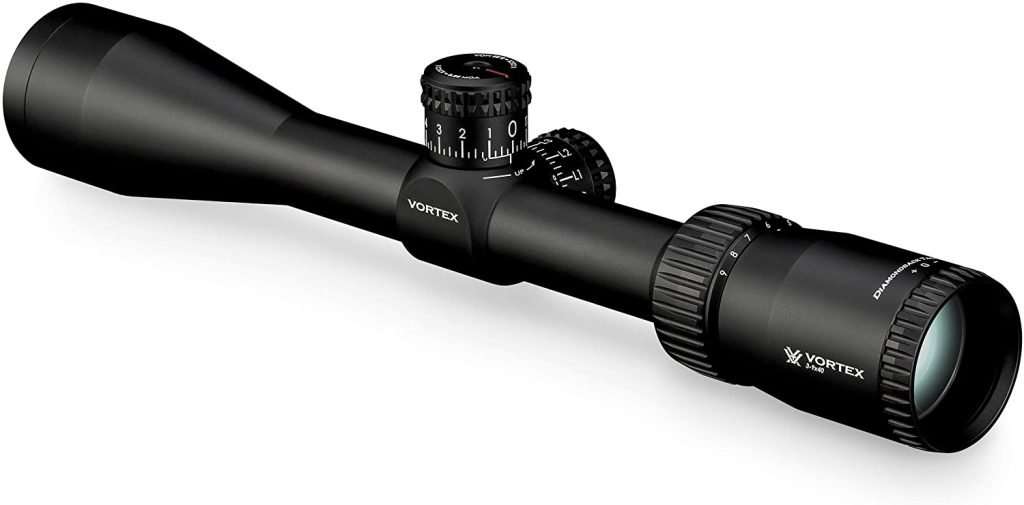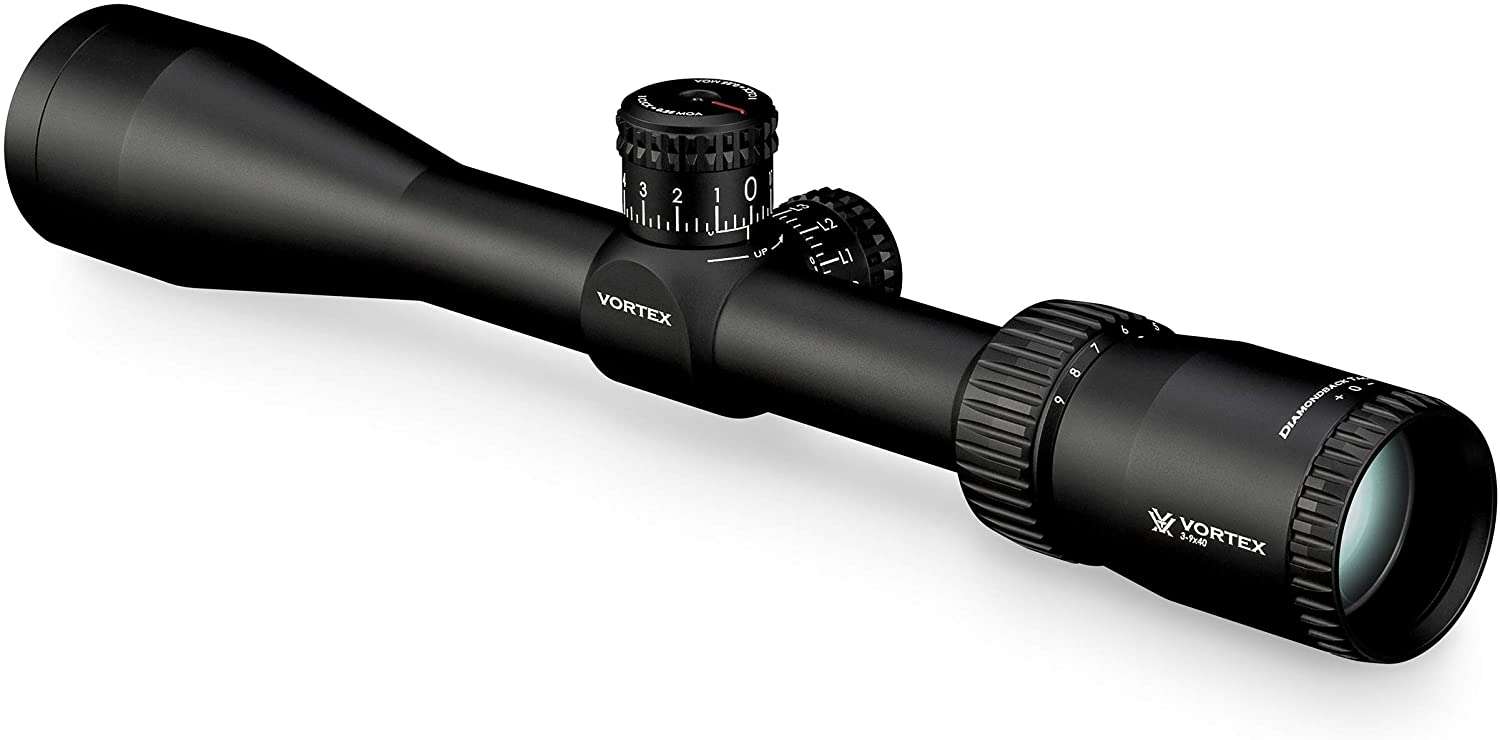 Vortex Optics Diamondback Tactical First Focal Plane Riflescope
This riflescope's affordability and reliability will impress you.
Check Price
Best 1000 Yard Scope for Hunting
Steiner T5Xi Tactical Riflescope
This riflescope is proven to perform in the harshest conditions.
Check Price
Shooting at extreme distances is hard enough when trying to find the right combination of bullets, rifle, and shooting technique.  The last thing you want is a poor scope. To prevent that, follow our list of must-have features when choosing a riflescope. We've reviewed the best scopes for shooting at 1000 yards and up!
Comparison of the Best 1000 Yard Scopes
What to Look for in the Best 1000 Yard Scope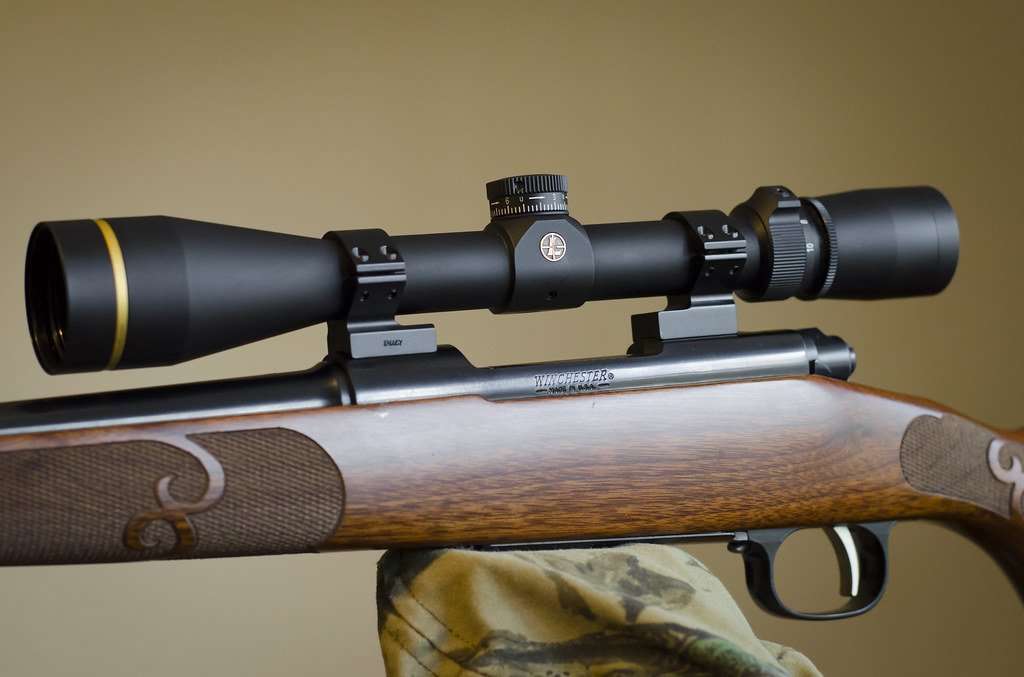 Quality
A scope's quality is defined by its material and construction. Get a scope that's been impact-tested so it can survive being used every day for a long time. We also suggest choosing a scope made of aircraft-grade aluminum or its equivalent for guaranteed durability. Above all, clear glass, precise adjustments, and a rock-solid point of aim are critical.
Magnification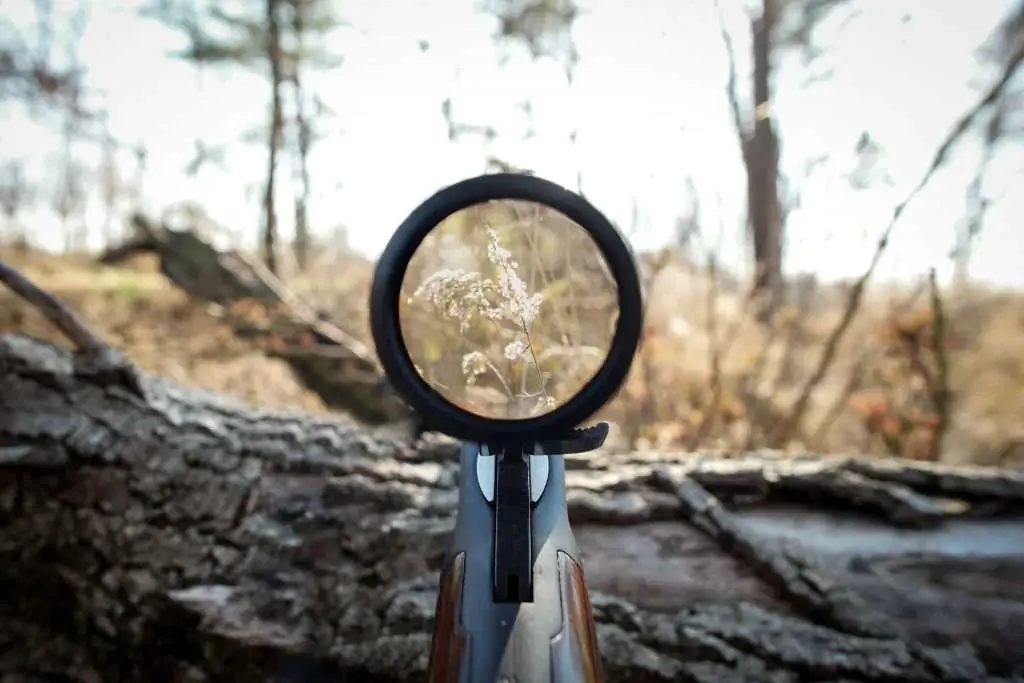 Magnification will determine the most suitable use for your scope more than any other feature. For long-range shooting, find a scope with at least 16x magnification to really focus on the target so your range won't be limited by your ability to clearly see a small target and make windage and elevation adjustments.
Reticle Type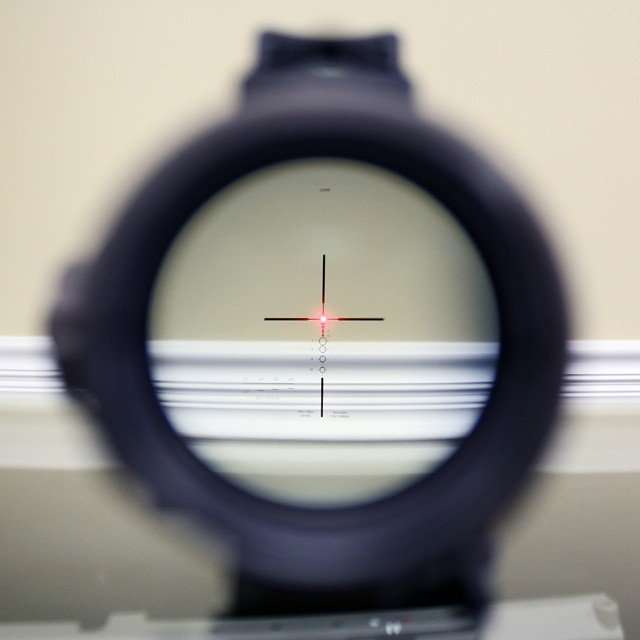 Get a scope with a reticle that will support that type of shooting that you'll do the most. For long-range target shooting at a quick pace, a BDC reticle with elevation and windage markings is great for quick adjustments. If your first shot is critical and you have plenty of time to figure in adjustments on the scope, you might be happy to have a simpler duplex reticle and use the adjustment turrets to dial in the proper point of aim.
Main Tube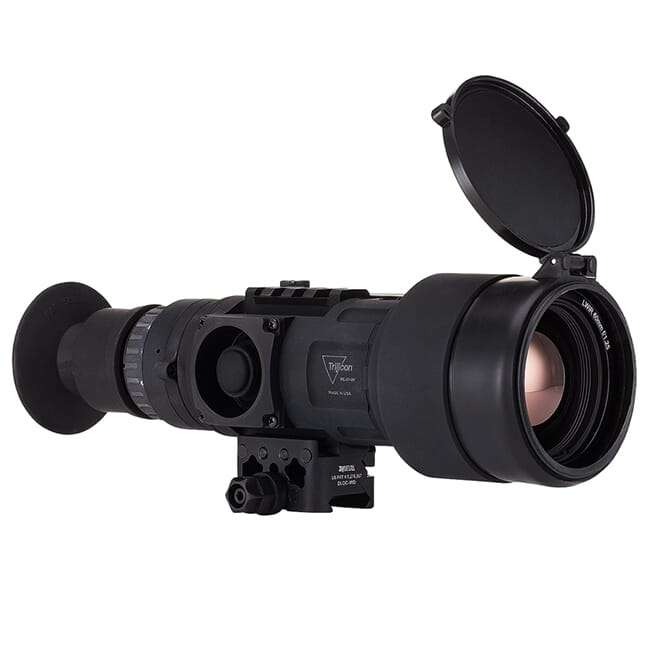 A 1000-yard scope should have a main tube diameter of at least 30 mm to give plenty of room for elevation adjustments.
Temperature fluctuations or wet weather may also cause internal fogging and mildew formation in your optic. So it's best to get a scope that's nitrogen-purged and O-ring sealed. This will also give your scope thermal shock resistance.
Target Turrets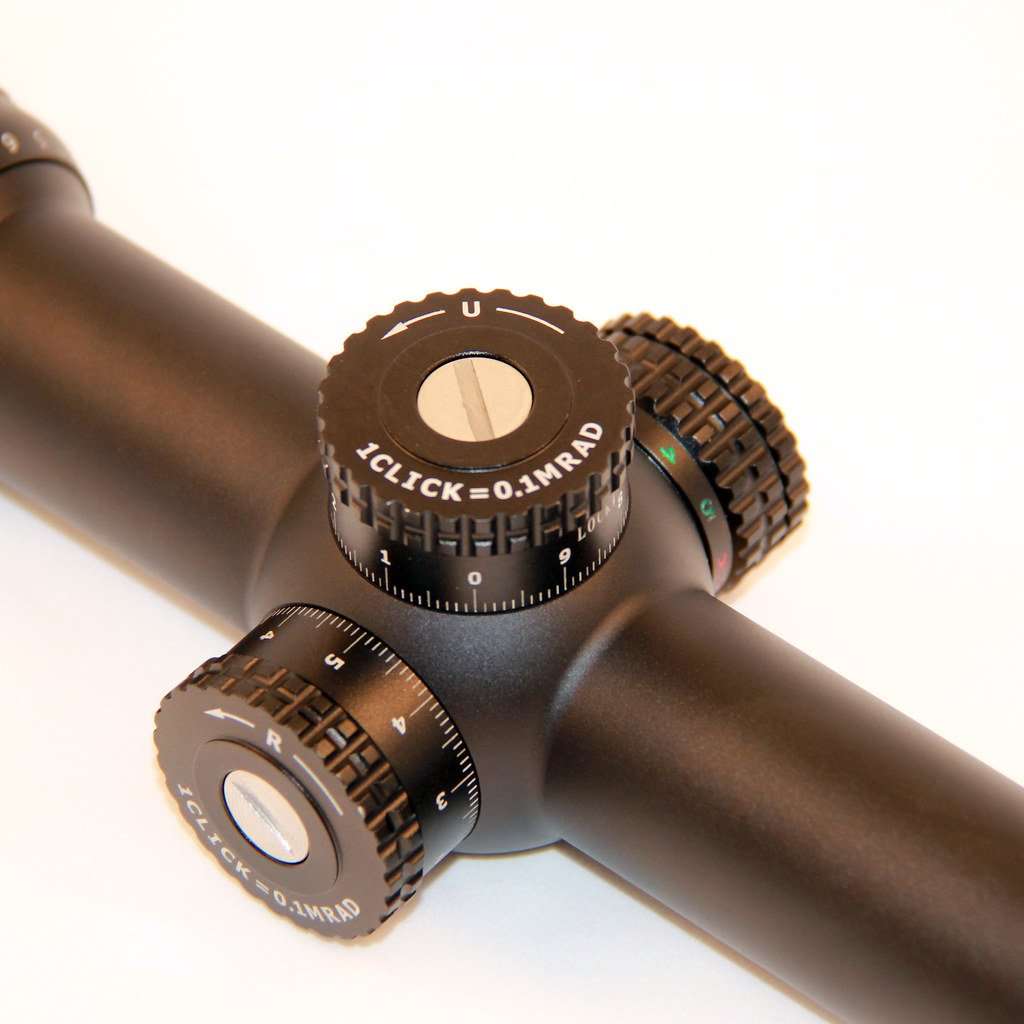 An excellent 1000-yard scope will also have target turrets that produce clear, preferably audible clicks for easier adjustment tracking.
Parallax Adjustment
If you're shooting long-range, having a scope with parallax adjustment will make everything easier and rely less on your ability to get into the same position for each shot.
Here's a video for more details on how to search for a 1000-yard scope.
Best Overall: Leupold VX-6 7-42x56mm Riflescope
Like any Leupold Scope, tight tolerances and excellent machine work are guaranteed on the VX-6. It features click-stop windage and elevation adjustments in 1/8 MOA adjustments. On top of that, it delivers unparalleled image quality and reduces glare like no other.
The Leupold VX-6 also does the ballistic calculations for you, thanks to its customized dial system.
Finally, the VX-6 provides a wider field of view compared to other brands from the same price range.
Pros
100% Waterproof, fog proof, and shockproof
Lightweight
Withstands extreme climate exposure
Cons
What Customers Say
"This scope is amazing. Sighting in at 200 yards I can watch the bullet holes as the 50 cal hits. With the option of a CDS for free, I am now ready for some long-range targets. Well worth the dollars spent. Over 300 rounds and the scope is intact and accurate."
"Perfect! Made me realize there is nothing wrong with my rifle, just my old eyes that could not see the target."
Best Budget 1000 Yard Scope: Vortex Optics Diamondback Tactical Riflescope
The Vortex Optics Diamondback FFP is one of the best first focal plane scopes as it delivers incredible precision at long distances. We love the Vortex Diamondback for long precision shooting because its side parallax knob and exposed tactical turrets make adjustments hassle-free.
This scope also guarantees smooth magnification changes even in the worst weather, making it a great hunting companion.
If you're looking for a scope that gets the job done but doesn't break the bank, the Vortex Optics Diamondback won't disappoint. Plus, Vortex's lifetime warranty has really set the bar in the industry.
Pros
Fast-focus eyepiece
Extra-low dispersion glass
Shock-proof, waterproof, fog proof
Cons
No parallax adjustments past 300 yards
What Customers Say
"Very good scope for the money. Love the warranty and so far it's very accurate for my skill level. Sighting my 6.5 hells canyon in I could clearly see my groups and while at max zoom short-range objects can get a bit out of focus it's still full stars for me."
"Beautiful piece of glass. Most are intimidated by 6-24 but it is such a good range of zoom. The parallax settings were spot on and the reticle is very eye-friendly. Not too long for most rifles even with sunshade. The eye relief is more than adequate to prevent scope bite. Very happy there is finally a high-quality FFP scope out there at a budget rifle price point."
Best 1000 Yard Scope for Hunting: Steiner T5Xi Tactical Riflescope
The Steiner T5Xi Tactical Riflescope features the 3-Gun Tactical Reticle that's designed to perform at both precision competitions and Close Quarter Battle scenarios. This reticle is equipped with windage and holdover lines, as well as an extended illumination area.
The scope has a 34mm main tube to give space for its low-profile and capped turrets. It also allows you to easily keep track of your adjustments, thanks to its second rotation indicator.
The T5Xi is proven to survive combat that's why it's trusted by most military and law enforcement personnel.
Pros
Transferable lifetime warranty
Waterproof, Fog proof, Shockproof
Angled magnification ring
Cons
What Customers Say
"Bought this a year ago to top off a TRG42. It has taken the recoil well, never lost a zero, even after a couple of hard hits and drops. The reticle is one of the best general-use reticles there is, and my personal favorite (bought an XTR with the same for other rifles). The clarity is as good as any except maybe a PMII or 624i, and the construction is better than I expected."
"This product is highly recommended. The overall quality but the glass is absolutely superior. Additionally, the reticle and magnificent will help quickly acquire the target at any distance."
Primary Arms PLx Series 6-30×56 FFP Riflescope
The PLx Series 6-30×56 FFP's performance exceeds expectations.
Like any other Primary Arms riflescope, the PLx Series 6-30×56 FFPoffers more than meets the eye. This scope has a variable magnification of 6-30x making it perfect for long-distance shooting.
This scope's first focal plane reticle for so it's great for tactical, competition, or hunting purposes. Its lenses are also constructed from high-quality Japanese glass so razor-sharp images are guaranteed.
Pros
Waterproof, shock-resistant and fog-resistant
Night-vision compatible
Lifetime warranty
Cons
What Customers Say
" For shooters who desire both the advantages of ballistic holdover dots as well as a relatively clear observation of the impact area, this is a great option. The dots in this scope are sized optimally for the discerning long-range precision shooter who doesn't like too much clutter in the reticle."
"This scope has everything you need whether it's hunting, competition, or range days. Durable scope with great clarity and solid turrets."
NightForce NXS C437 8-32x56mm Hunting Scope
With the NightForce NXS C437, you'll shoot like a pro in no time. It's a combination of power and versatility.
It has a maximum magnification of 32x. Unlike other scopes, you won't experience image blurriness or distortion when at the highest zoom setting, only bright and razor-sharp images.
Finally, the NXS C437 Riflescope is equipped with Nightforce's proprietary MOAR reticle. This reticle is equipped with Nightforce's analog illumination system so zeroing in the tiniest targets at extreme distances is a breeze.
Pros
Vast magnification range
MOAR reticle
Zero-stop elevation turret
Fog proof, waterproof, and shockproof
Cons
It's a little heavy
It's a little expensive
What Customers Say
"Thank you to the folks at Nightforce for building a high-quality product, I look forward to many more range sessions. THIS SCOPE IS WORTH THE MONEY!!! The best advice I can give is to buy the highest quality equipment you can, even if you have to save for a while, that goes for anything. Quality doesn't cost, it pays."
"So far so good. It's my second Nightforce now and my other is 5 years going strong. They always see better than my eye naturally can. I'm red/green colored blind and can see colors so much easier through these."
Frequently Asked Questions
What is the best long-range riflescope?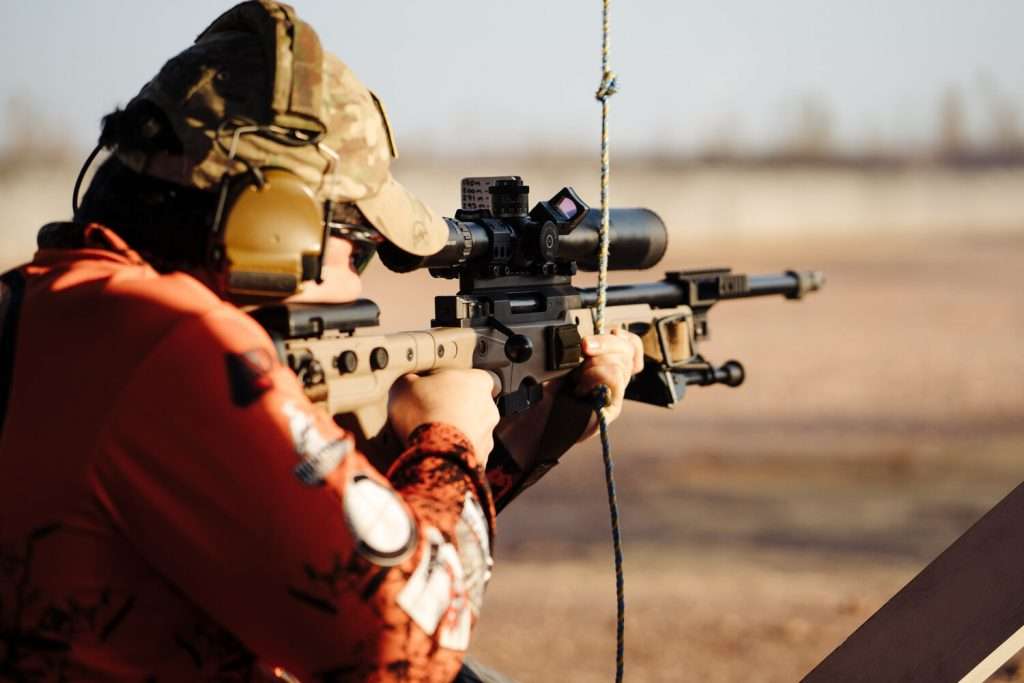 The best long-range riflescope depends on your budget, preference, and needs. We like the Leupold VX-6 as the best overall long-range riflescope because of its unmatched precision and reliability.
What magnification do you need for 1000-yard shots?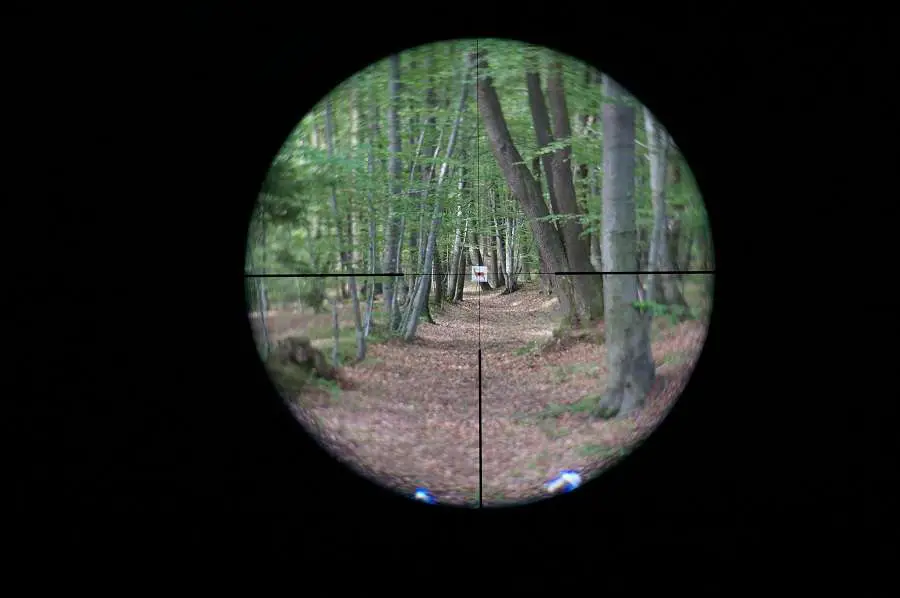 The general rule is to use at least 1x magnification per 100 yards. So if you want to shoot at 1,000 yards, you'd need a magnification of at least 10x, but double that is even better for low-mobility targets.
Final Thoughts
Investing in a great riflescope is the best way to go if you want to excel in precision shooting. It will give you everything you need for accuracy at long distances.
But remember, the most reliable scope is nothing without proper knowledge and practice, so don't neglect your training!
Last update on 2023-09-11 / Images from Amazon Product API