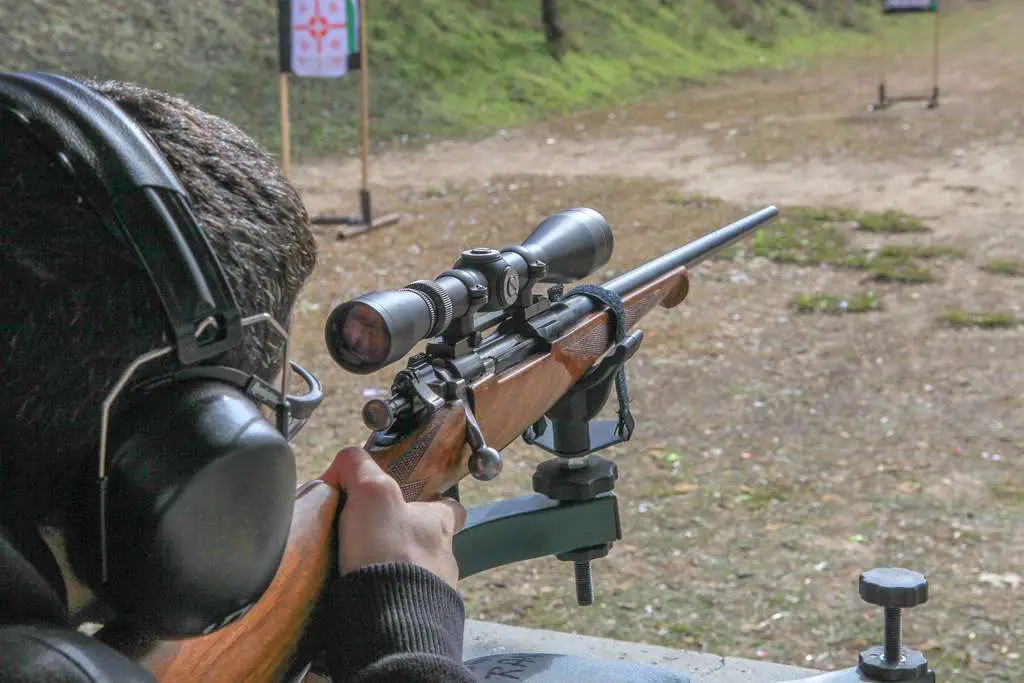 Our Top Picks
Best Overall

Leupold VX-3i 3.5-10x40mm Riflescope
This durable scope is an investment you'll never regret.
Check Price
Best Budget Scope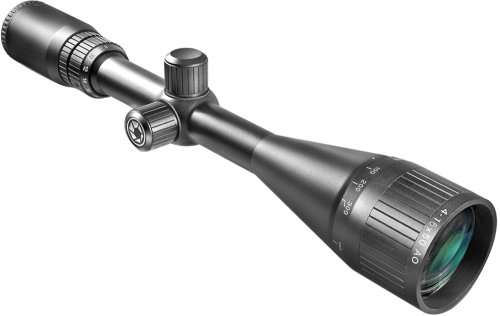 BARSKA 6.5-20x 50mm AO Varmint Riflescope
This riflescope is not only reliable but is also budget-friendly.
Check Price
Best Long Range Option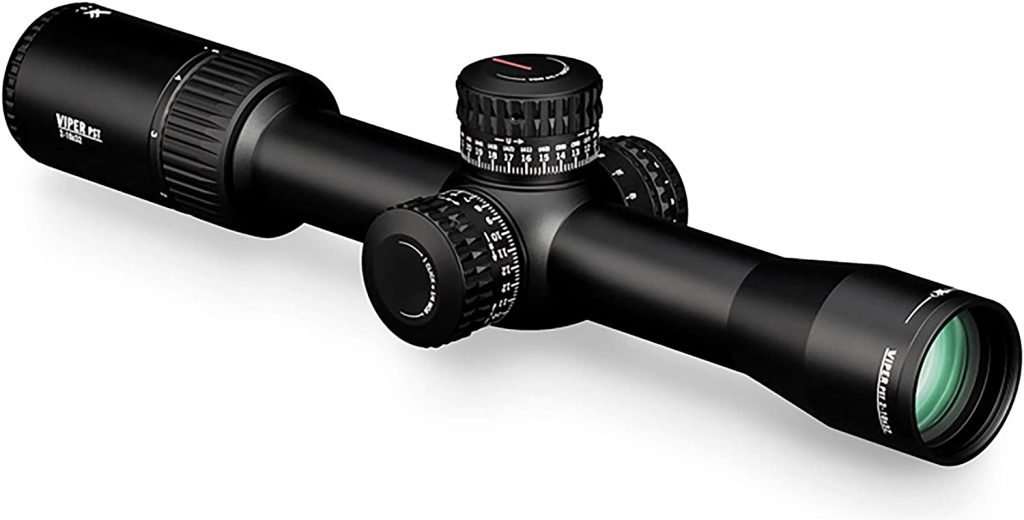 Vortex Viper PST Gen II Riflescope
This scope is recommended by most gun enthusiasts.
Check Price
The 270 Winchester is an excellent choice for hunting deer, elk, and even bear. And it works best in small and light rifles, so you can hunt hard without getting worn out. Not sure where to start with a scope? We've reviewed the best scopes for your 270 Winchester.
Comparison Table of the Best 270 Winchester Scopes
What scope should I put on my 270? – Features to Consider
We want you to choose right the first time. Here's what we look for in a scope.
Magnification Range
Decide on your scope's magnification first because it will do more to limit your shooting accuracy than anything else.
If you're regularly engaging targets at a wide variety of ranges, you'll want a scope with variable magnification so you can use your scope for close-range and long-range shooting.
A scope with adjustable parallax is also a big plus for shooting long distances. If you like doing CQB drills or shooting steel at common self-defense ranges, a 1x optic is faster than any magnified scope since it's a natural sight picture for your eye. You can easily keep both eyes open and maximize your situational awareness.
Clear Sight Picture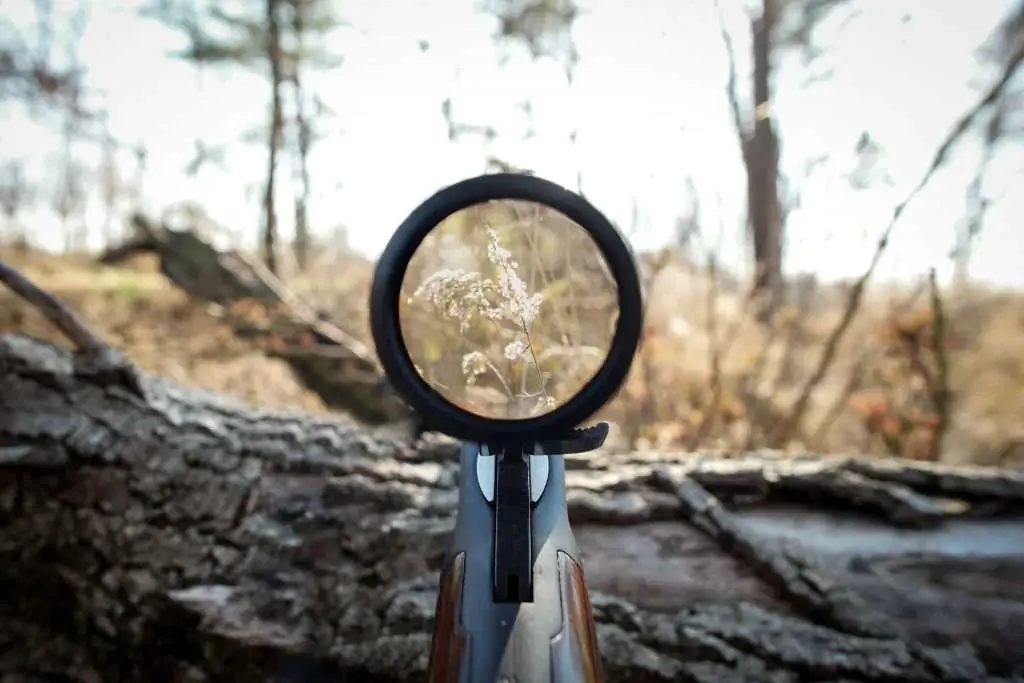 Optical clarity is a must for scopes. So look for an optic with an objective lens of at least 30 mm diameter to let plenty of light in (larger is better for hunting in low-light conditions). Fully multi-coated lenses made from high-density glass are also important for sight picture quality. This will guarantee zero distortion, high light transmission, and improved glare reduction when sighting in a wide range of conditions.
Durability
Accidents are part of target shooting and game hunting. So your scope needs to be sturdy enough to survive drops and bumps, as well as stay dry in rain and snow.
You won't have a hard time finding a durable optic with this list, because all the scopes featured in this guide are shockproof, waterproof, and fog proof.
Reticle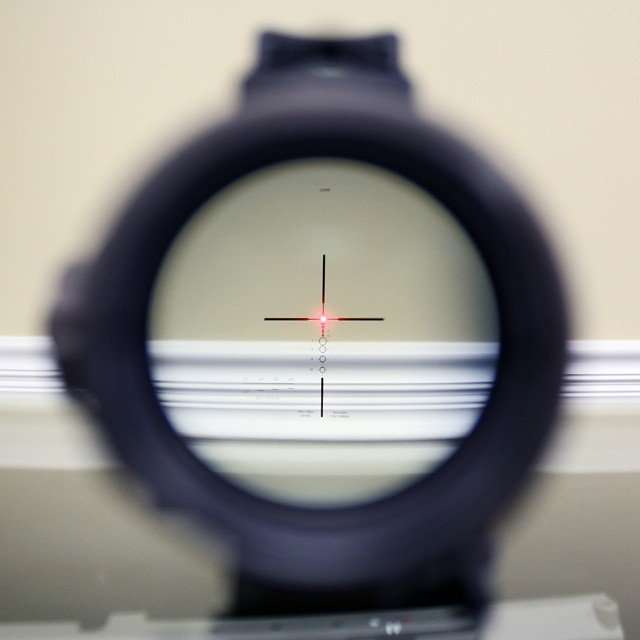 No matter how flat the 270 Winchester's trajectory is, you'll still encounter bullet drop. So using a scope that compensates for that and wind drift will help you extend your effective shooting range.If you have a reticle with holdover points, you won't have to dial in your ranges and can shoot more quickly.
Adjustability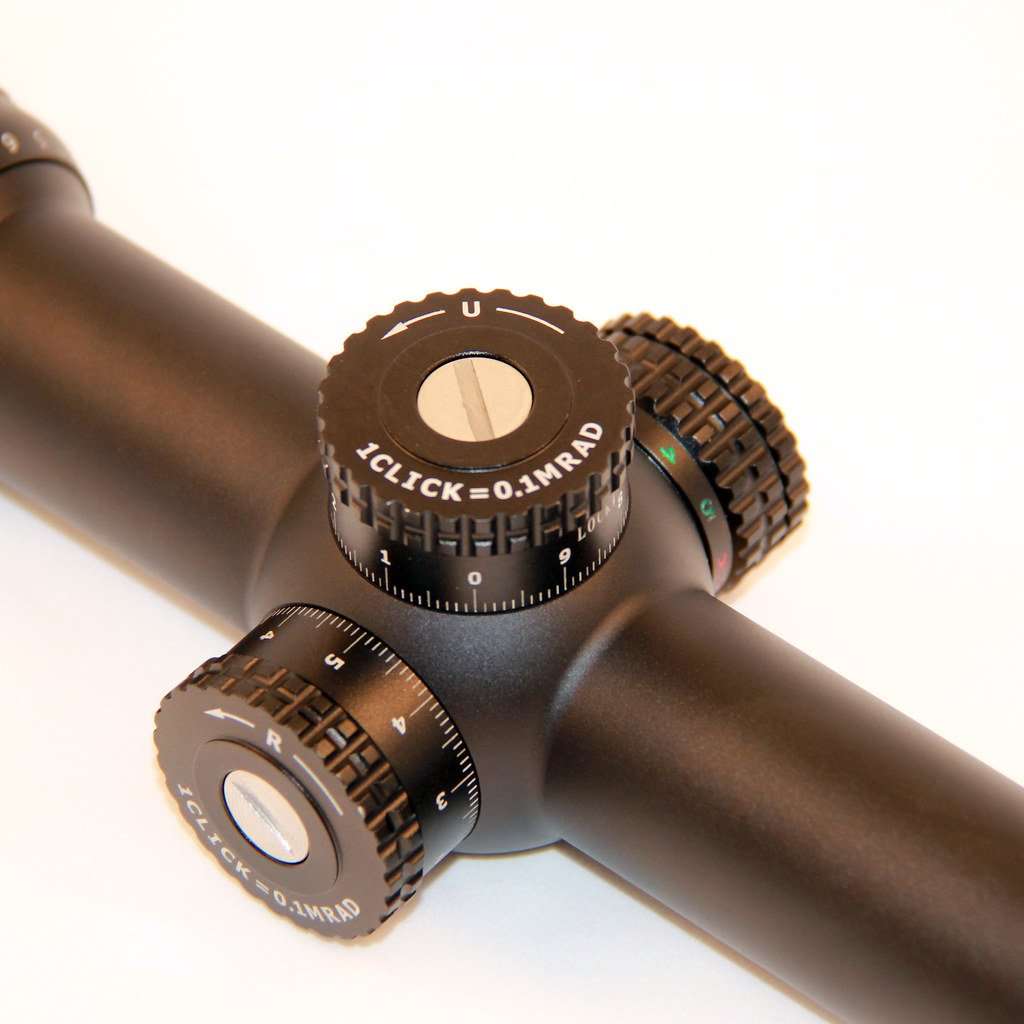 Adjustment knobs allow you to dial in your scope and have better accuracy. Be sure to get fractional MOA adjustments that are small enough to match the type of shooting you're doing. It's also critical to know that once you set your zero, it remains unchanged until you adjust your point of aim.
Eye Relief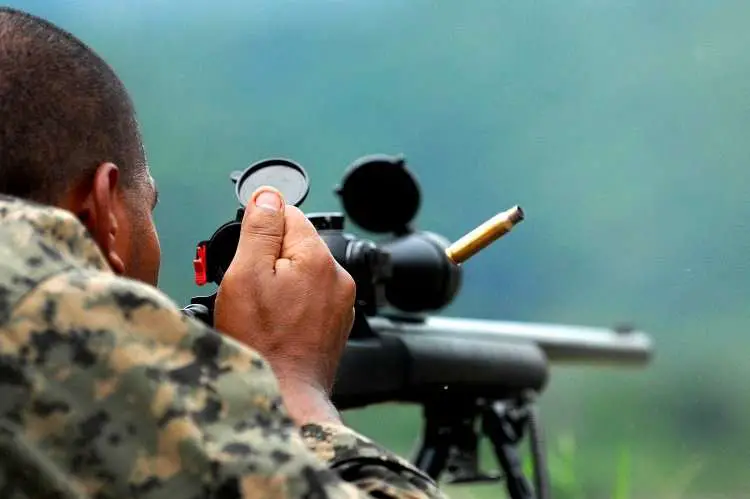 Choose a scope with generous eye relief so you can have sighting flexibility and a large field of view. A long eye relief also protects your eyes from recoil, especially if you're using a powerful firearm. That can be important with a 270 if you have a lot of clothes in winter or are forced to shoot from an odd position.
Best Overall: Leupold VX-3i 3.5-10x40mm Riflescope
We picked the VX-3i Riflescope as the Best Overall 270 Scope because it guarantees lifetime durability and reliability despite its affordability. This scope offers incredible image quality.
Its lenses are covered with DiamondCoat 2 for ultimate protection against abrasion. It also features Leupold's impressive light management system that is well-known for the ability to hunt no matter the lighting condition.
As one of Leupold's best, the VX-3i Riflescope lives up to its brand's "Relentless Performance" tagline.
Pros
Waterproof, fog proof, and shockproof
Affordable
Lightweight
Lifetime warranty
Cons
What Customers Say
"Great value. Clear optics. Hold zero well. Made me much more accurate. Love it. Only wish the adjustment knobs were more "clicky". Nice that no coin or tools required to adjust."
"Now that I have this scope, the hogs will have to reset their watches. Coming out after sunset isn't long enough, this scope gathers light super good!"
Best Budget Scope: BARSKA 6.5-20x 50mm AO Varmint Riflescope
The Barska AO Varmint Riflescope has a wide magnification range because it's specifically designed for hunting. It guarantees razor-sharp images, especially at low magnification levels.
Its second focal plane fine crosshair reticle guarantees quick target acquisition, so it's great for all types of shooting. This scope also increases your accuracy with the help of its easy-grip high turrets and adjustable objective for parallax correction.
Despite these incredible features, the Barska Varmint Riflescope is very affordable compared to other brands.
Pros
Objective lens parallax adjustment
Limited lifetime warranty
Waterproof, fog proof, shockproof
Cons
What Customers Say
"I bought this for my .223 varmint bolt action savage and its not bad at lower magnification, at full zoom it starts to get a little fuzzy, not really bad for the price but then again who buys a $60 scope for over 200-meter shots :) I tell you what it is much clearer than my other low-end scope"
"This is a very nice scope for the money. My friends bust on me because I think the rule of spending as much on your optic as your rifle is BS. Mine functions very nicely. The AO, turrets, magnification, & focus all feel solid and work well."
Best Long-Range Option: Vortex Viper PST Gen II Riflescope
Our next pick features an illuminated reticle, anti-reflective lens coating, and adjustable parallax. Its reticle is equipped with detailed hold points, 1/4 MOA click adjustments, and 10 brightness levels with off positions between each setting. That's why it's perfect for long-distance shooting.
The Vortex Viper PST Gen II is also constructed from aircraft-grade aluminum with a low-glare matte black hard anodized finish, so it's extremely durable and shockproof.
This scope also comes with a sunshade, lens cloth, and Allen wrench.
Pros
Lifetime warranty
High-quality glass
Waterproof, shockproof, fog proof
Fast focus eyepiece
Cons
Exposed turrets
It's heavy
What Customers Say
"25 MOA turrets, Zero Stop, Lifetime Warranty…all the features I want at a competitive price point. There are similar scopes available with comparable features, but to me, no other manufacturer has an FFP reticle this good at this price point. Very happy with this purchase."
"It's a good FFP SCOPE for the price. It doesn't have the quality of glass or reticle that my 5×25 Kahles but it cost 75% less. I love FFP scopes and this one is built solid and has a lifetime warranty. I am certain I will be happy with this scope for shooting coyotes with but it may fall short shooting PRS TARGETS at 1200 yards."
Nikon Buckmaster II 3-9×40 Riflescope
The Nikon Buckmaster II is another great option for hunting deer.
Its optics has several layers of special coating for optimum light transmission. It also offers up to 9x zoom for capturing crystal clear images of moving targets at maximum magnification.
What makes this riflescope stand out is its durability despite being lightweight. Made from aircraft-grade aluminum, the Buckmaster II is engineered for minimal weight and maximum durability.
If you're a sucker for high-quality optics, the Nikon Buckmaster II won't disappoint.
Pros
Generous eye relief
Patented BDC reticle
Waterproof, fog proof, shockproof
Lifetime warranty
Cons
The rail is made from low-quality metal
What Customers Say
"Put this one my ar 15/300 blk. Works great. The scope is surprisingly light in weight. Very clear and crisp sight picture. Really happy with this product because it was such a good bargain. I can't believe how clear the scope was for the price. You just can't go wrong with a Nikon. I've had it on my rifle for about 2 months now. After a couple of shooting trips, still no issues. Scope holds zero."
"Scope works great with my Ruger pc carbine. Have it sighted in for 50 y but it's really a 100 plus scope. Awesome.No complaints. Great bang for your buck scope. Highly recommend."
Vortex Optics Viper 6.5 20×50 Second Focal Plane Riflescope
The Vortex Viper Second Focal Plane Riflescope is engineered for long-range hunting and shooting. It uses the Dead-Hold BDC reticle so you can shoot at varying distances without adjustment.
This scope makes long-range shooting a breeze, thanks to its 20x maximum zoom. It's constructed from hard-anodized aluminum and its lenses are covered with Armortek coatings for guaranteed durability.
It comes with capped windage turrets for protection. The elevation turrets are also exposed for easier adjustments.
The best thing about the Vortex Viper Second Plane Riflescope is that it's as reliable as other brands but costs less!
Pros
Affordable
Waterproof, shockproof, fog proof
Parallax adjustment
Lifetime warranty
Cons
What Customers Say
"You can't get a better deal than this viper. Already stretched out to 1000 yards with my 270 with ease. This is the best scope I own."
"This is a very nice scope. I have it mounted to my Remington 700 SPS Varmint. Holds zero well. Crystal clear image and no hazing around the edges at high magnification. I actually feel that this scope gives better performance than the much more expensive Nikon Monarch or Leupold models. Great scope. solidly built."
Frequently Asked Questions
What is the best scope magnification for 200 yards?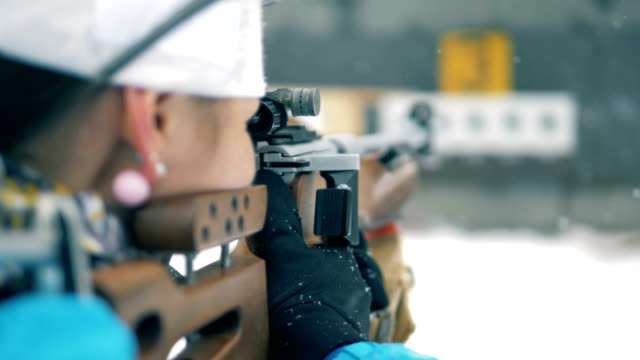 The scope magnifications intended for use at 200 yards are in the 8-24x range. High magnification really lets you focus and correct your aim on a smaller scale for greater accuracy. Keep in mind that how large of a sight picture you need will vary with the mobility of your target. Even if an elk is standing still for your first shot, you may need to make a quick follow-up shot afterward. So, too much magnification is also possible for a situation.
How far can you shoot with a 270?
The 270 Winchester is effective up to 300 yards. But you can extend its effective range up to 500 yards if you pair it with a reliable scope.
What's the best magnification for a hunting scope?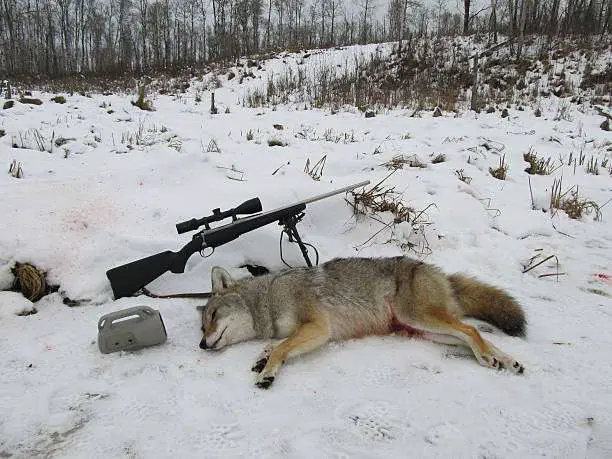 When it comes to magnification on hunting scopes, less is more. A 3x or 4x magnification is often enough for you to have a clear but wide field of view at close distances. This doesn't mean you'll only be using that magnification level. If you're taking long-distance shots, you'll need higher magnification but get help from a steady bench rest if possible.
We suggest you get a scope with variable magnification of 3-9x, 3-15x, or 4-12x. This will give you flexibility while hunting.
Conclusion
The 270 Winchester is a light-kicking cartridge that's perfect for big game hunting. And it will do wonders with good placement and with the help of an excellent scope. If you've already picked from our list above, that's great! You'll never regret that decision.
If you're also looking for a reliable brass catcher, here's an article where you can find one.
Last update on 2023-10-01 / Images from Amazon Product API