Our Top Picks
Best Overall Pistol Brass Catcher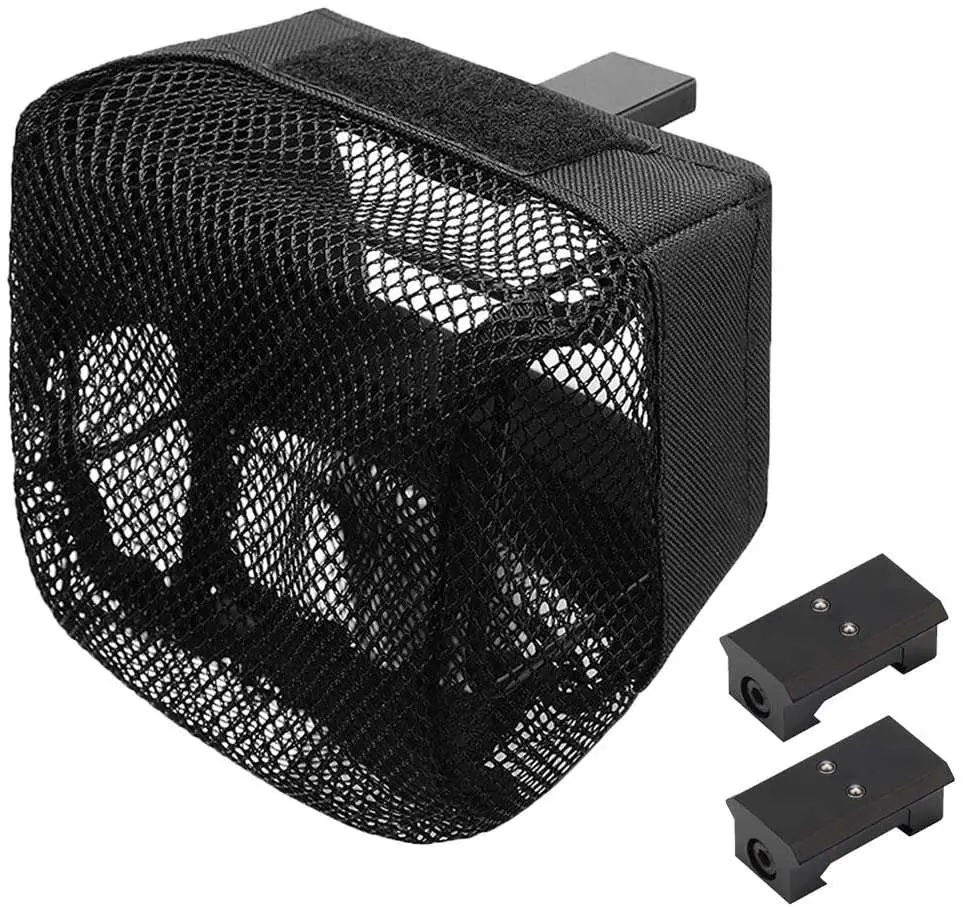 Gloryfire Pic Rail Brass Catcher
---
This brass catcher is easy to use and clean up.
Best on a Budget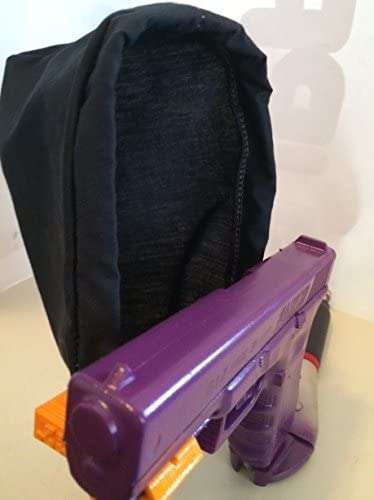 Graco Model Mark II Case Catcher
---
This high-quality brass catcher is a cost saver.
Best Brass Catcher for all Platforms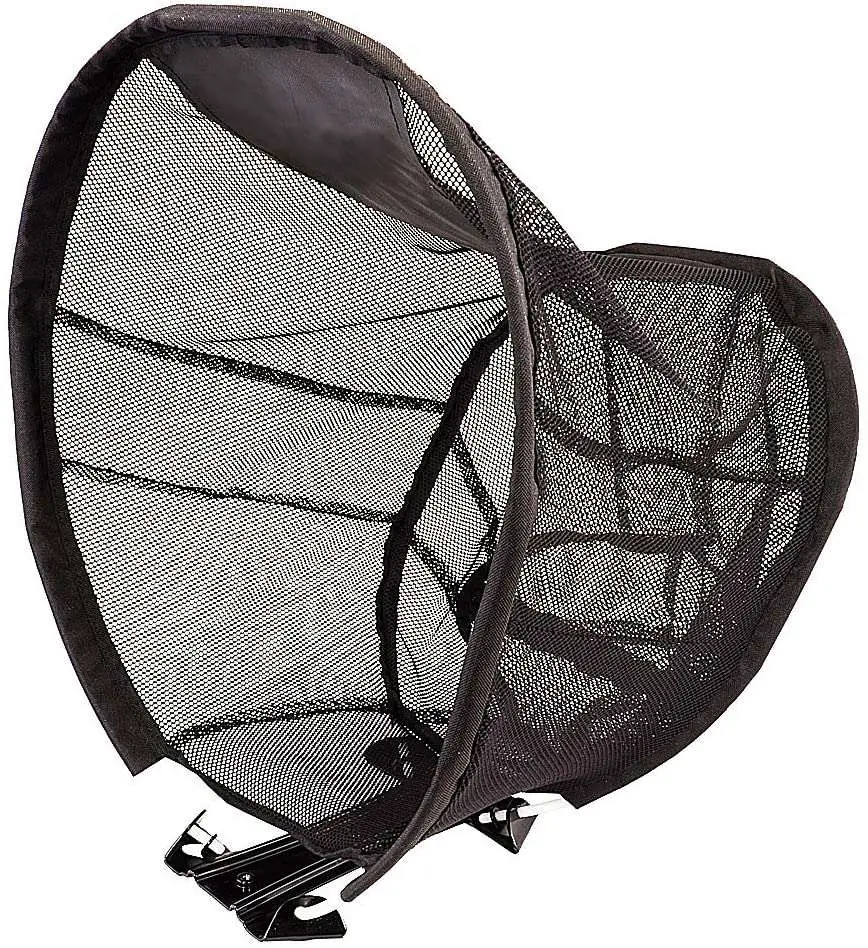 Caldwell Brass Trap
---
This brass catcher is highly recommended.
A brass catcher is a reloading "must-have." It keeps your brass from getting flung everywhere so it remains in mint condition. We've reviewed the best ones in this article and they're compatible with all types of guns – from pistols to rifles!
Comparison Table of the Best Pistol Brass Catchers
Model
GLORYFIRE Pic Rail Brass Catcher
Graco Models Mark II Picatinny or Universal Rail Mounted Case Catcher
Caldwell Brass Trap with Heat Resistant Mesh and Tripod Mount
Graco Models Mark I Handheld Brass Case Catcher
CTK PRECISION Universal Brass Catcher
Material
Heavy-duty steel frame with durable E-Coat finish and high quality nylon netting
Model
GLORYFIRE Pic Rail Brass Catcher
Model
Graco Models Mark II Picatinny or Universal Rail Mounted Case Catcher
Model
Caldwell Brass Trap with Heat Resistant Mesh and Tripod Mount
Model
Graco Models Mark I Handheld Brass Case Catcher
Model
CTK PRECISION Universal Brass Catcher
Material
Heavy-duty steel frame with durable E-Coat finish and high quality nylon netting
How We Choose + Our Must-Have Features
Brass catchers may look simple, but choosing the best one is not an easy task. So we've listed everything you need to consider when shopping for a brass catcher.
Type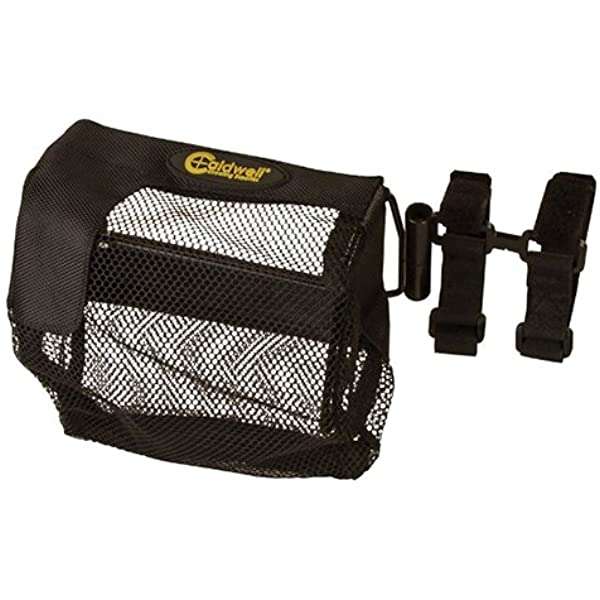 There are two brass catcher types – stationary and attachable. As their names imply, a stationary brass trap usually comes as a free-standing box and is placed beside the shooter; while an attachable brass catcher comes in the form of a net or a bag and is attached to the firearm. 
Attached brass traps are commonly used as they're more effective, but attachment positions for pistols where they don't interfere with the slide can be a challenge depending on your pistol.
Quality / Material
When looking for a brass catcher, we recommend getting one that's heat-resistant. This prevents the catcher's material from melting because of spent brass.
Price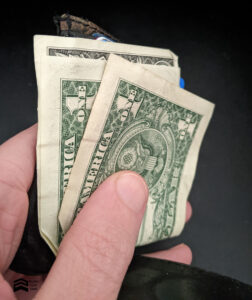 While it's important to spend within your budget, it's more cost-effective to buy a brass catcher that will last a long time. We've included affordable but high-quality options below so check them out.
Compatibility
Lastly, before buying a brass catcher, make sure that it's compatible with your firearm, or you might as well buy a universal one. We also suggest getting one that's easy to empty and quick to install.
5 Best Pistol Brass Catchers
Best Overall: Gloryfire Pic Rail Brass Catcher
The Gloryfire Pic Rail Brass Catcher is our top pick because it gets the job done for half the price compared to its rivals.
It's well-built and can hold up to 100 pieces of empty brass without getting deformed, thanks to its internal wireframe. It may not pack down quite as small, but it does a good job of covering your ejection port.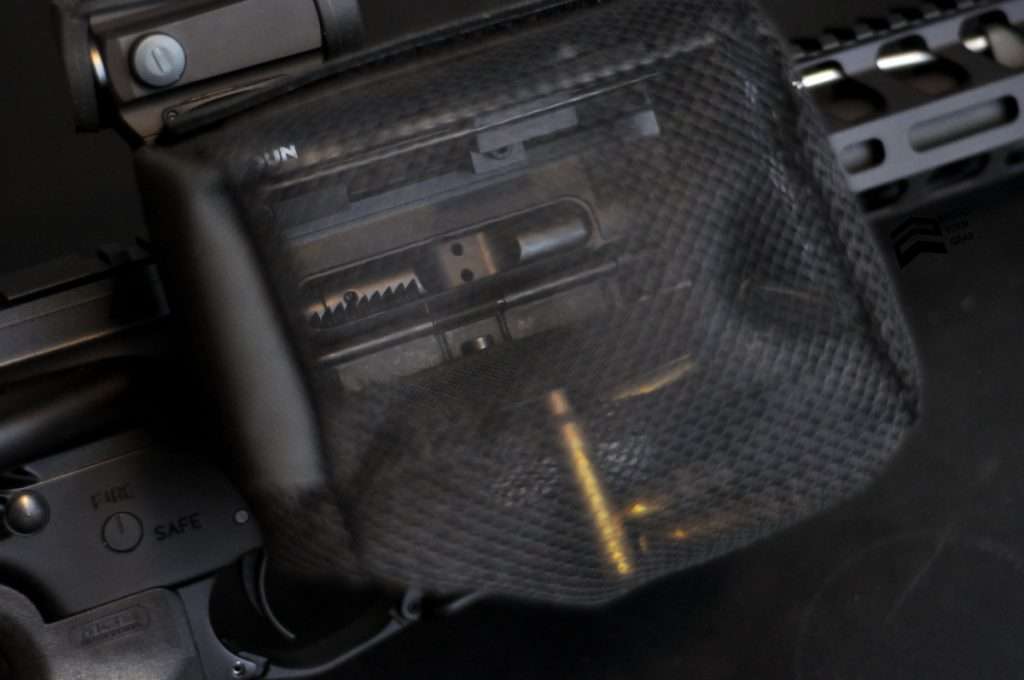 However, we've observed that it can be harder to attach the Gloryfire Brass Catcher if other accessories are mounted on the Picatinny rail. You can adjust the mounting point with the included allen wrenches, so it's pretty flexible in that case given a little time.  The biggest problem will likely be if you have a pistol with no good place to attach this one.
Here's a video of the GloryFire Brass Catcher at the range:
Pros
Easy to install and change
Internal wireframe
Heat-resistant mesh
Cons
Difficult to attach with offset sights and other accessories cluttering your rail
What Customers Say
"I do a lot of reloading and this just makes retrieving my brass a lot easier and less tiresome. Two thumbs up on this one so far."
"Nothing worse than flipping brass at the guy next to me at the range. However, most brass catchers are obnoxious to deal with while I am sighting in my rifle. This one works perfectly. I'm not fighting it while trying to fine-tune my optic at the range. Easy to mount and easy to unmount."
Best on a Budget: Graco Model Mark II Case Catcher
We recommend the Graco Model Mark II Case Catcher if you're on a budget. 
You might think that this brass collector has poor quality because of its price, but it doesn't. In fact, this brand is one of the best brass catchers out there.
It withstands recoil well and has a thick wire frame that gives the brass catcher flexibility so you can use it on multiple pistols.
Our issue with this brand is that it becomes a little loose after a few uses. Its functionality also gets affected whenever other accessories are mounted near the rail.
Pros
Withstands recoils well
Thick wireframe
Non-obtrusive
What Customers Say
"I like the promise of this brass catcher so far. I'm putting it on my 10mm so I don't have to walk a mile to collect my brass if I ever find it at all. I collect my brass to reload it and having a catcher will be nice. This way I can focus more on shooting and less on keeping track of where the brass is landing!"
"Good investment for someone either wanting to keep the range clean or if you're like me and the only ammo you can find these days is the ammo you create."
Best for All Platforms: Caldwell Brass Trap
Now if you prefer using a stationary brass catcher that's compatible with almost any firearm, the Caldwell Brass Trap is for you.
The Caldwell Brass Trap has a zipper at the bottom for easy emptying. You also have the option to mount it on a tripod or weigh it down on a bench using a shooting bag.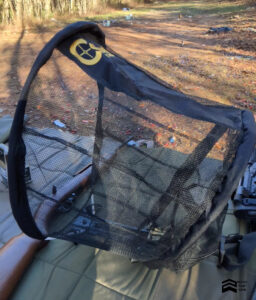 This brass trap is also collapsible so it can easily fit into your range bag. Here's a video of the Caldwell Brass Catcher in action.
Pros
Compatible with pistols and rifles
Portable
Heat-resistant mesh
Cons
Difficult to assemble
Poor stitching
What Customers Say
"I was a bit concerned by some of the negative reviews but I decided to roll the dice and bought this brass catcher. I could not be happier. I clamped it to my portable shooting bench with a spring clamp. It caught everything I threw at it. The mesh did not melt. The seams on my unit seem to be well constructed and secure. It was easy to fit together and did not require any significant effort or instruction. It fits securely into the base and held a lot of brass! When I was done shooting, it was easy to empty, disassemble, fold and insert into the carrying bag."
"Works for me, sort of, if you're into reloading might work for you. My Kahr K9 tends to throw brass straight up, but this net is more suited for something that throws more to the side. Having said that, it mounts just fine to a standard 1/4″ 20/inch thread tripod mount (standard camera tripod) which allows useful positioning of the catcher at any height and angle to at least deflect the brass downwards and maybe into the net or at least somewhere somewhat predictable. I find it useful at an indoor range to increase the chance that my brass will land in the net or at least underneath. At an outdoor range, probably also useful to constrain the search area. Packs nice and small. I like it. Would buy again."
Graco Model Mark I Handheld Brass Catcher
The Graco Model Mark I Handheld Brass Catcher is ideal for those who prefer ready-to-use tools. This brass catcher doesn't need to get assembled, you just have to put it on your gun and start shooting.
The Graco Mark I Brass Catcher features a ductile steel wire so it can be shaped to fit different firearms.
Graco also performed strength tests to ensure that the size of the bag doesn't affect the gun's weight.
However, some customers complained that the bag's opening becomes narrow once it gets filled and can no longer catch shells properly.
Cons
Works poorly once filled with shells
Low quality strapping elastic
What Customers Say
"My indoor range frowns on aluminum case bullets and I had mistakenly ordered a full case of them. Your product allows me to capture 98% or better of ejected shells out of my semi-auto pistol. This allows me to keep them separated from the brass and dispose of the in the trash instead. It fits comfortably on my shooting hand with no interference in grip or sight picture. I am very happy with this purchase!"
"Not perfect, but still pretty good. Energetic recoils can bounce the brass out. A deeper pocket would fix that. You will need to work out how to "wear" it so that it catches the most brass but doesn't block the sight picture. It averages 19 out of 20 when correctly placed. Worn wrong and it won't catch much. Figuring out where to wear it can be tricky. Simply fire a clip and if it fails to catch the brass, move the catcher. I shoot a Springfield XD(M) 9mm and wearing it over the knuckles feels odd, but works the best."
CTK Precision Universal Brass Catcher
Our last pick is made by CTK Precision which is also a stationary brass catcher.
This US-made brass collector is equipped with a heavy-duty steel frame and heat-resistant nylon netting. It's also covered with an E-coat finish for increased durability.
We recommend using this brass catcher in a tripod configuration, as it works best that way. However, we suggest adding extra weight or screwing it down during windy days.
Pros
Heat-resistant material
Easy to set up
Lightweight
What Customers Say
"Works very well for bench shooting. Filled base with about 7 pounds of lead shot and in 15 to 20 mph winds the catcher did not move. Hot .308 brass does not harm netting which is what I was wondering about, no problem. it was windy today at the range so I put an extra mag in the netting to keep it fluffed out so the brass does not bounce out. Otherwise, I like it and recommend it."
"I almost never rate my purchases, but this thing is awesome! I use it mostly for catching .308 brass from my M1A and my AR-10 at an indoor range. Better than 19/20 brass lands in the net, with the few exceptions falling at my feet. Very hot brass does not burn the netting. Tripod mounting capability is very cool, although I have not used that feature yet. I had to drill a "clocking" hole next to the threaded hole to fit my tripod, but no big deal. The range officers tell me that since I started using this catcher a few weeks ago, that they have seen several other folks also using this product in a tripod configuration."
Frequently Asked Questions
Are brass catchers illegal?
While it's true that criminals can use brass catchers to collect evidence, there are no laws stating that brass catchers are illegal.
How much is a shell catcher?
Shell catchers cost from $23 to $50. We've only listed options that are worth every penny so be sure to check them above.
How do bullet casings work?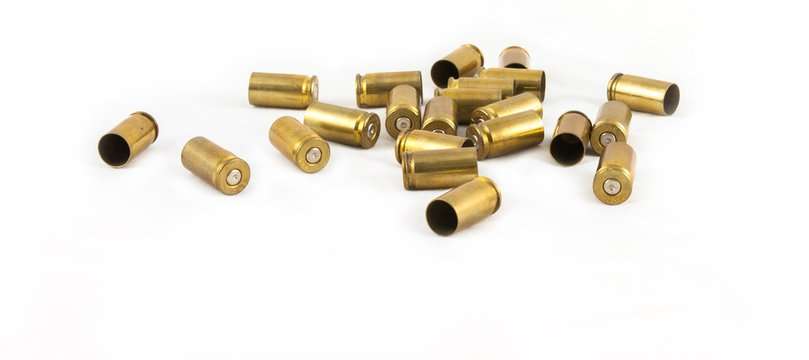 A cartridge consists of the primer, bullet, and propellant. Bullet casings (or cartridge cases) hold all the parts of a cartridge together. They get ejected from the gun after a bullet is fired and a new one gets loaded into the chamber.
What guns don't leave shells?
These are the types of guns that don't eject shells:
Bolt Action Rifle (until you work the bolt).
Revolver
Single Shot Shotgun
Single Shot Rifle
Conclusion
If you just started reloading and you just realized how tiring and tedious it is to look for used shells, it's not too late to get a brass catcher! So pick one from our list above and say goodbye to chasing your brass all over the range.
Last update on 2023-11-21 / Images from Amazon Product API