Remington 783 Bolt-Action Rifle
Custom-grade hunting rifle.
Weatherby Vanguard Select 30-06 Springfield Rifle
Gets the job done without breaking the bank.
Ruger American 30-06 Composite Stock Rifle
A combination of innovation and rugged reliability.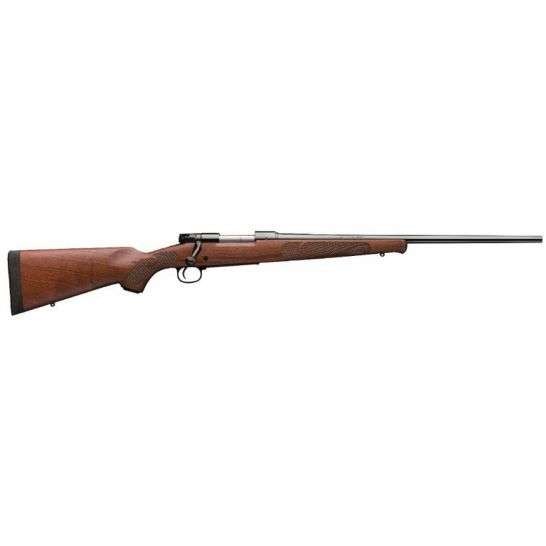 Winchester Model 70 Featherweight Bolt Action Rifle
Iconic all-around rifle. A classic.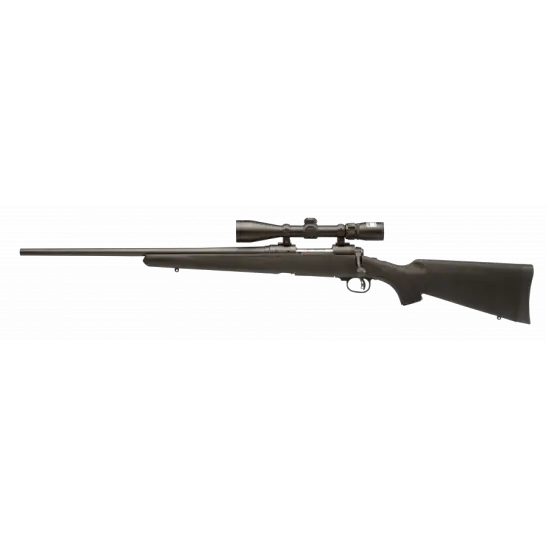 Offers unparalleled performance and accuracy.
The 30-06 rifle's versatility is famous among gun enthusiasts and hunters worldwide. That's because of its tolerable recoil and its ability to handle small to large game among its other extraordinary qualities. Enough talk, let's get into the best 30-06 rifle this year.
Comparison of the Best 30-06 Rifles
| Model | MSRP | Weight | Magazine Capacity | Barrel Length | Finish |
| --- | --- | --- | --- | --- | --- |
| Remington 783 Bolt-Action Rifle | $514.90 | 8.5 lbs | 4+1 Rounds | 22" | Black |
| Weatherby Vanguard Select 30-06 Springfield Rifle | $499.99 | 7 ¾ lbs | 5+1 Rounds | 24" | Matte, Bead Blasted, Blued |
| Ruger American 30-06 Composite Stock Rifle | $449.99 | 6.25 lbs. | 4 Rounds | 22" | Matte Black |
| Winchester Model 70 Featherweight Bolt Action Rifle | $849.99 | 7 lbs. | 5 Rounds | 22" | Brushed Polish, Satin |
| Savage 11/111 Trophy Hunter XP 30-06 Rifle | $629 | 8 lbs | 4 Rounds | 22" | Matte |
The 30-06 is mostly used by hunters. Aside from the features that we mentioned above, its rounds can also be hand-loaded. Most experienced hunters also love its versatility because you can choose heavy or light rounds and this rifle will perform equally well. This allows them to switch loads instead of changing calibers.
For most of these rifles, you can buy short barrels for hunting in thick cover, ultralight versions for hunting out west with long walks, or heavier and more accurate barrels for stands over fields. We'll judge based on the base model for this post. 
Your rifle's weight is an important factor to consider, especially if you're expecting to walk miles in difficult terrain. You don't want to exhaust your energy carrying a heavy weapon before you can even fire a shot. Heavier models can be more accurate. So if you'll be choosing a heavy rifle, make sure to train for it and don't carry unnecessary stuff.
The 30-06 is known for its accuracy most particularly when hunting. But, every gun's design and manufacturing quality affects the precision of the groups it is capable of. We'll evaluate which are best with a variety of ammo. 
They all work best with a reliable scope, of course. We'll get into that a little bit more in a bit. 
Aside from the rifle's performance, your accuracy depends on how much practice and shooting experience you have. So go to the range as much as you can.
It's true that most premium rifles are expensive. Thankfully, manufacturers produce high-quality models that are both reliable and affordable, like the Remington 783 that we reviewed in detail below.
Best Overall: Remington 783 Bolt-Action Rifle
The Remington 783 is one of the most functional, affordable, and accurate 30-06 bolt-action rifles today. 
Its accuracy is supported by a free-floating barreled receiver that attaches to the stock via a dual-pillar bedding platform. Plus, this carbon steel barrel is also button-rifled and underwent precision bluing.
The Remington 783's bolt has dual, opposing locking lugs that come with a sliding plate-style extractor and a 90-degree lift. It also features a stock that has the trigger guard and front and rear swivel studs molded into it. This rifle loads and unloads swiftly with its detachable steel magazine that fits flush with the stock.
Its smooth CrossFire™ trigger system is also user-adjustable and features a center lever that keeps the trigger locked until it is fully depressed. It also features a 2-position thumb safety (safe and fire).
One downside is that some users find the Supercell Recoil Pad too stiff. If you'd ask us, it manages recoil and does its purpose well.
Best Budget: Weatherby Vanguard Select 30-06 Springfield Rifle
The Weatherby Vanguard Select is an affordable rifle that comes in a simple but rock-solid design. Like our first pick above, it also features a recoil pad. 
The Weatherby Vanguard's overall finish was impressive, including the bead-blasted bluing on the metalwork. The bottom metal didn't fit as smoothly into the stock, but it's solid and acceptably functional.
Its black Monte Carlo stock gives off a premium look, so the rifle appears more expensive than its price level. The stock is also made from a hard-wearing rubberized material that allows for optimal grip even in the most extreme circumstances. The forestock's ribbed design guarantees rugged durability and prevents side-to-side flexing which is common in low-quality stocks.
Best Bolt Action: Ruger American 30-06 Rifle
The Ruger American 30-06 rifle offers sub-MOA accuracy at $400!
It features a free-floating barrel. This barreled action is firmly embedded into steel V bases and molded into its thermoplastic stock, so metal-to-metal bedding pressure is consistent. This solves the problem of the flexible plastic stock.
The Ruger American 30-06 rifle comes with a full-sized bolt body in a three-lug design. So guide rails and binding are no longer needed as it already slides smoothly as is. Plus, its hammer-forged barrel is fastened to the action with a locking nut, so consistent and precise headspacing is guaranteed.
Best for Hunting: Winchester Model 70 Featherweight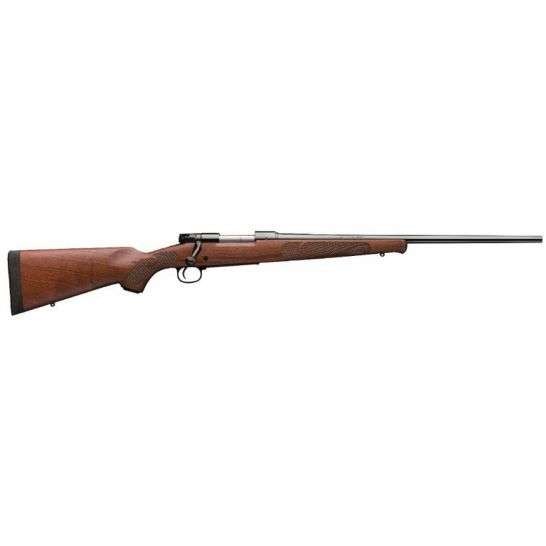 Our list of the best 30-06 rifles won't be complete without the iconic Model 70 Featherweight.
This rifle has been around since 1936 and underwent dozens of improvements. And one of its most highlighted features is the solid feel it provides despite being lightweight. Its polished metal surfaces give off a simple but refined look.
The Winchester Model 70's free-floating barrel that's cold hammer-forged helps achieve long-range accuracy. The rifle also comes with a single-stage trigger that's as rugged as military triggers and can be fine-tuned according to your preference. It also features a 1-piece alloy bottom metal that aids in improving accuracy.
The Model 70's receiver is made from forged steel and is equipped with an integral recoil lug. This recoil lug is bedded in the front and at the rear to help maintain zero even after a hundred rounds.
Best for Long-Distance: Savage 11/111 Trophy Hunter XP 30-06 Rifle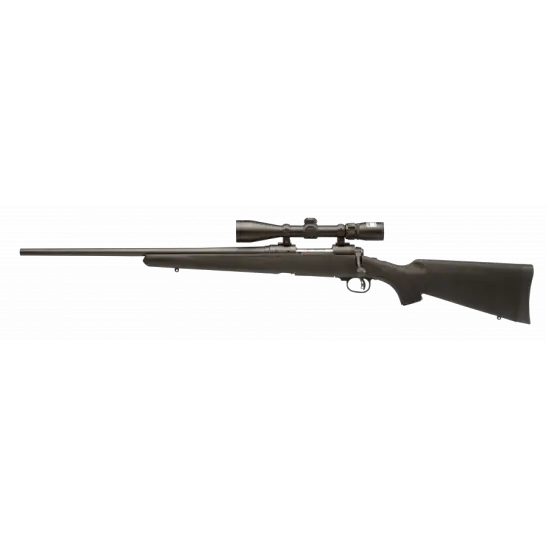 Our last pick guarantees pinpoint accuracy and simplicity, and that's one reason why it's one of the best rifles for deer and other game hunting.
This rifle's barrel is completely free-floated from the receiver ring to the muzzle that helps in maintaining constant zero.
The magazine that comes with the Trophy Hunter XP has a 2 to 4 round capacity and is designed simply but efficiently. It reliably feeds round after round and automatically locks into place. This rifle is equipped with the innovative AccuTrigger system that delivers a custom fit trigger pull without creep or over-travel problems. Its safety features a 3-position design: bolt and trigger lock, lock, and fire; and works easily.
The Savage 11/111 Trophy Hunter XP 30-06 rifle also comes with an Allen wrench tool and an AccuTrigger tool to adjust the scope ring and the trigger pull.
Frequently Asked Questions
Which 30-06 rifle is the best?
The best 30-06 rifle depends on your shooting needs. So you need to be sure and specific as to how you'll be using it. We picked the best brands suited for every category above. But if you want the best overall 30-06 rifle, we pick the Remington 783. It's versatile, dependable, and it's definitely the brand we'll recommend to any friend who wants to shoot a 30-06. Check out our more detailed review above.
Is a 30-06 big enough for a grizzly bear?

Yes, the 30-06 works efficiently on both small and big games. If you'll be using it on a grizzly bear, we suggest loading it with a 200- or 220-grain bullet for optimal penetration.
Is a 30-06 overkill for a deer?
No, in fact, many hunters love using the 30-06 for deer hunting.
Is 30-06 a good sniper rifle?
Yes, in fact, the 30-06 Springfield served as the official sniper rifle of the US Military during World War I. That's because the 30-06 has good ballistics and outstanding accuracy.
All of our picks above are the best of the best. So we hope we made it easier for you to decide which brand is best for your intended use, whether it's for hunting or for long-range shooting.
New to the world of guns? Our comprehensive shooting guide will help you adapt quickly!
Need help in storing your ammo? We put together an article that makes it easier!