Mastering long-range shooting takes more than having high-end shooting gear or the best long range rifle. It involves a deep understanding of the discipline as well as the equipment. We'll get into details about these plus long-range shooting tips, so read on.
What is Long-Range Shooting?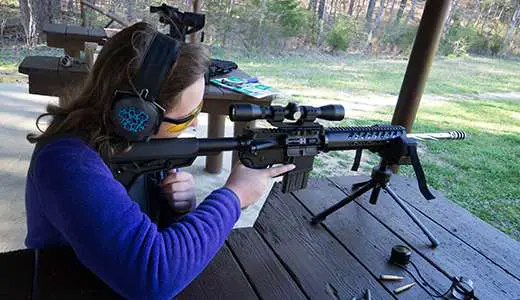 Long range shooting is a type of shooting "where the distance to the target is significant enough that shooter has to put effort into calculating various ballistic factors, especially in regards to the deviating effects of gravity and wind." In terms of distance, long range is normally considered 300 to 1200 yards. 
To be an expert in long-range shooting, we have to learn how snipers do it, because they practically eat long distances for breakfast.
What is a Sniper?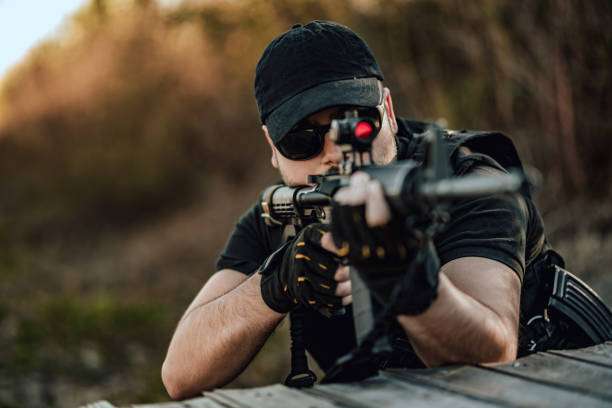 A sniper is a military weapon expert that specializes in engaging targets from long distances covertly. Being a sniper requires years of extensive tactical training to master skills such as "detection, target range estimation methods, camouflage, tracking, bushcraft, field craft, infiltration, special reconnaissance and observation, surveillance, and target acquisition." Snipers either work alone or in teams, depending on the type of mission.
A precision rifle chambered in the best ammo plus a reliable long-range scope is not enough. Snipers also need top-notch shooting gear such as binoculars or a spotting scope, a rangefinder, a windmeter, a watch, a map, a compass, and portable weapon cleaning tools to carry out their mission. Normally, a sniper will work in a team with a spotter to be more effective.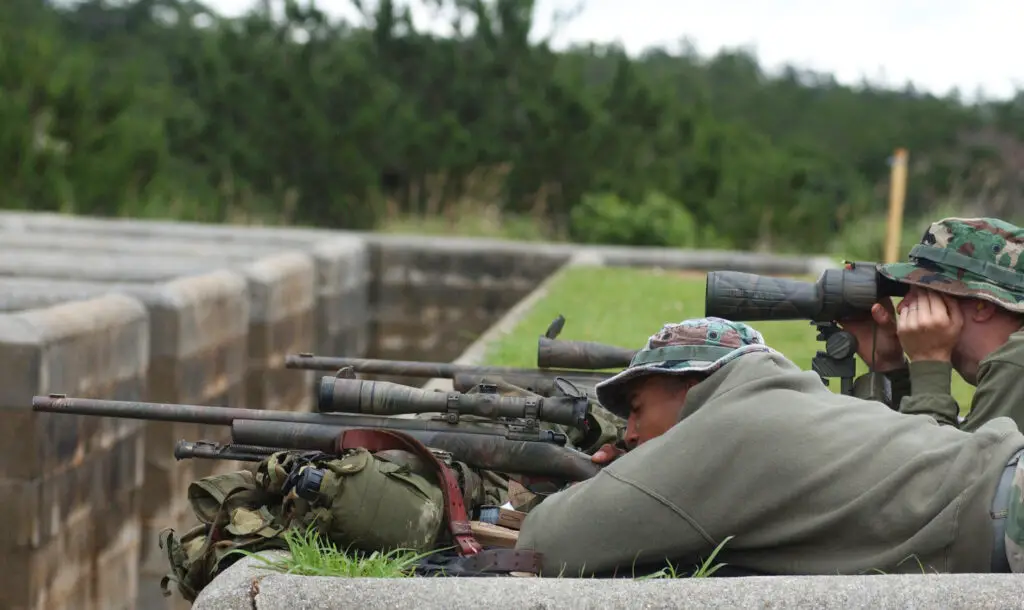 An efficient sniper is disciplined, focused, and has proper timing. Just like when we are stalking prey, we need to wait patiently and shoot when the time is right. 
Long-Range Shooting Weapons
What is a precision rifle?
A precision rifle is a potent "rifle developed for the military that's capable of destroying light armored vehicles and aircraft more than a mile away." 
What is the best rifle caliber for long-range?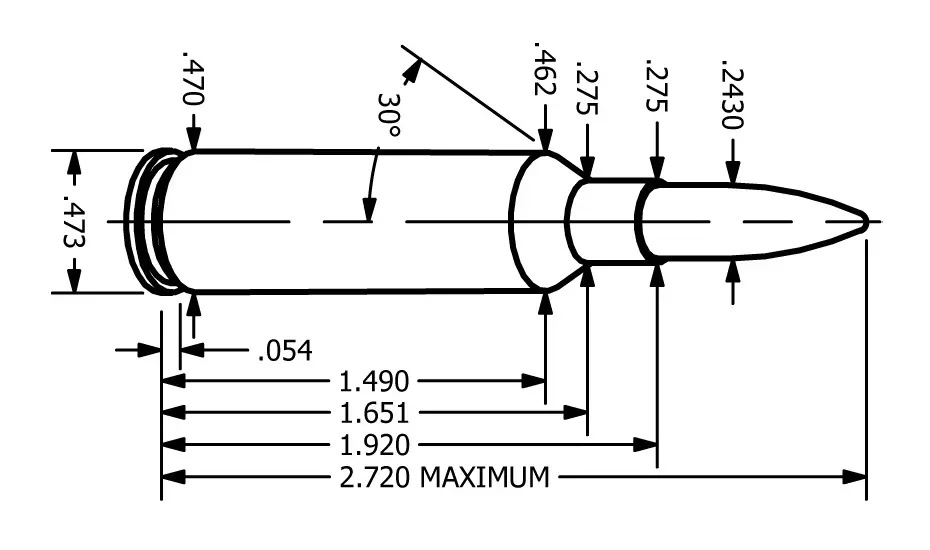 There are several rifle calibers out there that can send bullets flying past 500 yards. But not one of those can catch up to the 6mm Creedmoor when it comes to speed. The 6mm Creedmoor is like "The Flash" of rifle calibers. Its performance is off the charts at past 1,000 yards in a 100-gr bullet, and it remains the most popular among elite long-range shooters in competitions.
Which gun has the longest range?

According to Guinness, the Paris Gun holds the record for being the longest-range gun in the world. 
What guns are good for long distances?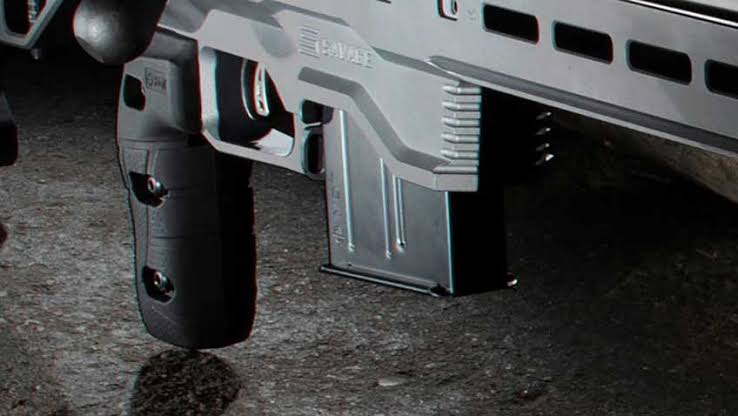 For us, the Savage 110 Elite Precision rifle is the most accurate long-range rifle when chambered in the 6mm Creedmoor. It features an AccuTrigger that prevents accidental discharge while retaining a light trigger pull.
Other reliable long-range rifles are the Ruger Precision Rifle 6.5 Creedmoor 24″ M-Lok and the Bergara Premier HMR Pro Bolt Action rifle. 
What is a good standard deviation for long-range shooting?
Standard deviation indicates how your set of data varies based on the average. The smaller the deviation, the better. 
1,000 Yard Trajectory Spread – Sea Level
| | | |
| --- | --- | --- |
| # Standard Deviations 10fps SD | 308 Win 175gr | 6.5 Creedmoor 130gr |
| 1 SD (20 fps spread)68% of Shots | 7.2" (2,620-2,640 fps) | 4.7" (2,920-2940 fps) |
| 2 SD (40 fps spread)95% of Shots | 14.8" (2,610-2,650 fps) | 9.3" (2,910-2,950 fps) |
| 3 SD (60 fps spread)99.6% of Shots | 21.9" (2,600-2,660 fps) | 13.9" (2,900-2,960 fps) |
Velocity Standard Deviation for Long Range Shooting
Long-Range Shooting Optics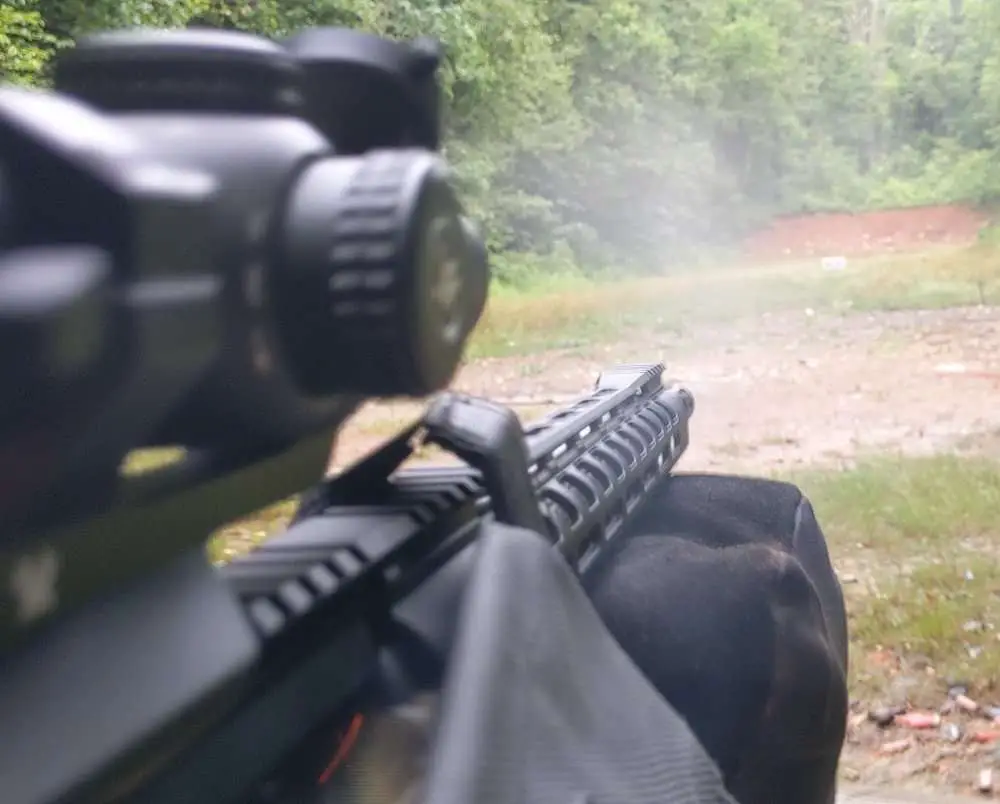 Most modern rifles of good quality, when chambered in the right caliber, can shoot accurately out to a thousand yards. But not without the help of a long-range rifle scope. Our picks below are the best at doing that and more!
Vortex Strike Eagle 5-25×50 
The Vortex Strike Eagle 5-25×56 riflescope features a first focal plane (FFP) illuminated reticle. This reticle dominates at any lighting condition and magnification so long-distance shooting is much easier.
This Vortex riflescope comes with a RevStop Zero System that guarantees return to zero after making adjustments on the lockable turrets. It also features a 34mm body that leaves plenty of room for elevation and windage travel. 
Pros
Illuminated reticle
Anti-reflective coatings
Affordable
Easy to mount
Top-tier, lifetime warranty
Vortex Viper PST II 5-25×50 Rifle scope 
The Vortex Viper PST II takes pride in its exposed laser-etched turrets that offer easier drop and wind compensation adjustments. Plus a fiber optic rotation indicator for more precise turret position tracking. 
This scope is equipped with an EBR-7C MOA reticle, a reticle that's designed to optimize long-distance shooting opportunities by efficient range determination, moving target leads, and windage corrections. Also expect adjustable parallax and the RZR zero stop. ensures you can keep track of your turret position with ease.
Description
Pros
Illuminated reticle 
Lifetime warranty 
Low-glare matte finish
Adjustable parallax 
Leupold VX3i LRP 8.5-25×50
This scope delivers incredible image quality like no other. Its lenses are covered with DiamondCoat 2 – Ion-assist coating for ultimate protection against abrasion. It also features Leupold's impressive light management system that lets you hunt no matter the lighting condition. 
Pros
Waterproof, fog proof, and shockproof
Affordable
Lightweight
Lifetime warranty
Leupold Mark 5HD 5-25×56
This Leupold rifle scope is equipped with a Front Focal PR2-MIL reticle that works perfectly with its dusk-to-dawn gathering feature. As expected, the glass quality is top notch and the dials offer firm, audible clicks.
Pros
Lightweight 
Lifetime warranty
Waterproof, fog proof, and shockproof
Long-Range Shooting Gear
Aside from the right ammo, a reliable optic, and a good-quality rifle, these tools can help increase accuracy and extend your range.
Windmeter – This device measures wind speed accurately. Pair it with field estimation techniques to know how the wind varies downrange.
Rangefinder – This tool measures your distance from your target.
Binoculars – Usually used when hunting, this device is used to locate and watch a game animal from afar or behind shade and foliage
Spotting Scope – As the name implies, this device is a high-powered scope used to spot a target from far away and still see it in detail. They're critical for assessing hits and updating your point of aim.
Long-Range Shooting Tips
Now that you have the right rifle, optics, and equipment, it's time you learn techniques on how to hit targets accurately far downrange. 
First, your shooting skills shouldn't be average if you want to get into long-range shooting. 
Have a consistent, sturdy, and stable platform. 
Position yourself where you can access your gear quickly.
Ensure proper sight alignment. Your scope should have a clear sight picture (among other necessary features) and your rifle should have excellent trigger control.
Determine how much bullet drop you'd need to compensate for and do the necessary adjustments. Most long-range optics have a Bullet Drop Compensation feature that makes things easier.
Maximize your range finder, spotting scope (or binoculars), wind meter, scope level, and bipod to minimize room for error.
If you want to read stories from long-range professionals, check out our Long-Range Shooting Blogs.
Long-Range Shooting Competitions
Here are long-range competitions you can take part in once you've mastered the discipline and you're equipped with the right equipment.
T-Class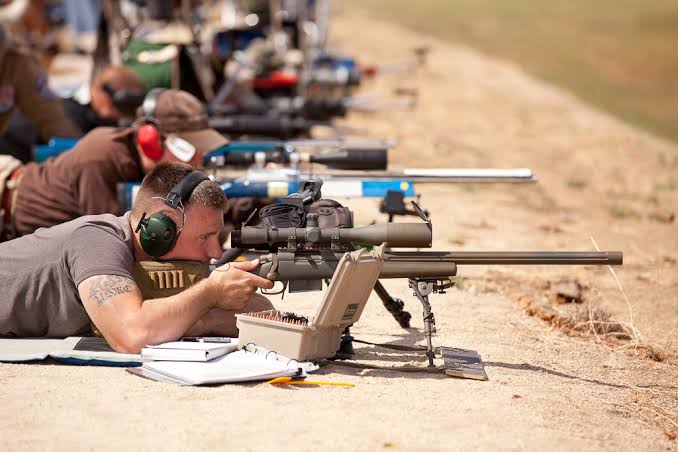 T-Class Shooting is "open to civilian sport shooters, police, and military forces." Its focus is on "competitions with precision rifle systems for various short, medium, and long-range distances. Competitions consist of several stages, and the competitors have to move between different parts of the stage under a time limitation, quickly assume stable or unstable shooting positions, and use the theoretical background to successfully make precise long-range shots."
Precision Rifle Competition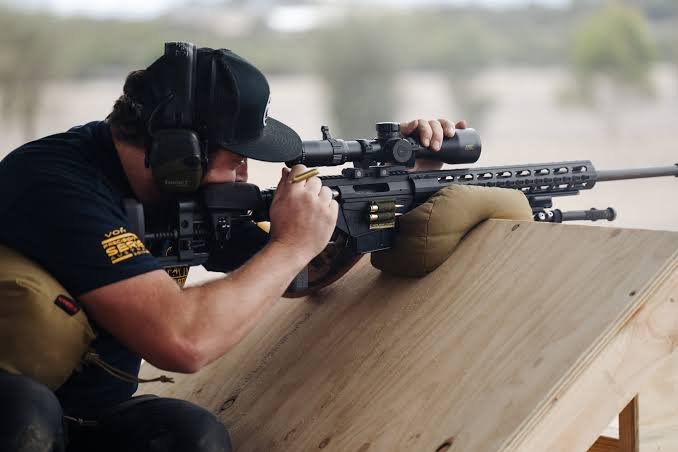 Precision Rifle Series is a competition that offers "balance between speed and precision, and targets can both have known (KD) and unknown distances (UKD). Shooting distances can vary from between 10 and 1,200 meters or yards,[3] and thus the competitor needs to have good knowledge of their firearms ballistics. The primary focus is on long-range shooting, and competition usually consists of several courses of fire."
F-Class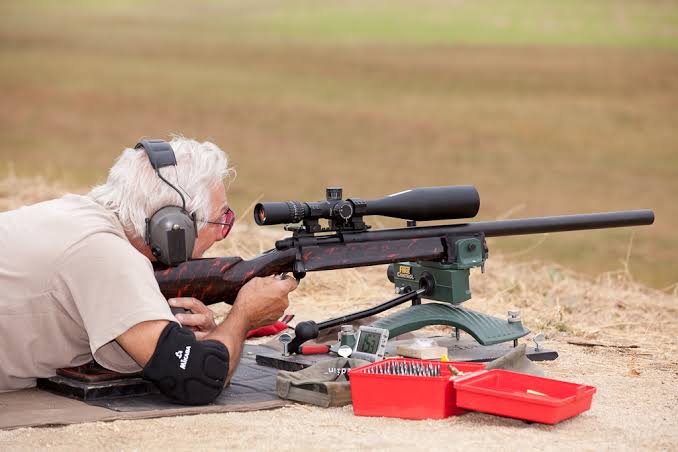 F-Class shooting consists of " long-range competitions shot at distances between 300 and 900 meters or 300 to 1,000 yards depending on the range, and the targets are half the size of regular targets."
Conclusion
There you have it – a concise all-in-one guide to long-range shooting. But remember, knowing the theory by heart is nothing if you don't have enough experience, so get out there and ring some steel!
Last update on 2023-11-19 / Images from Amazon Product API