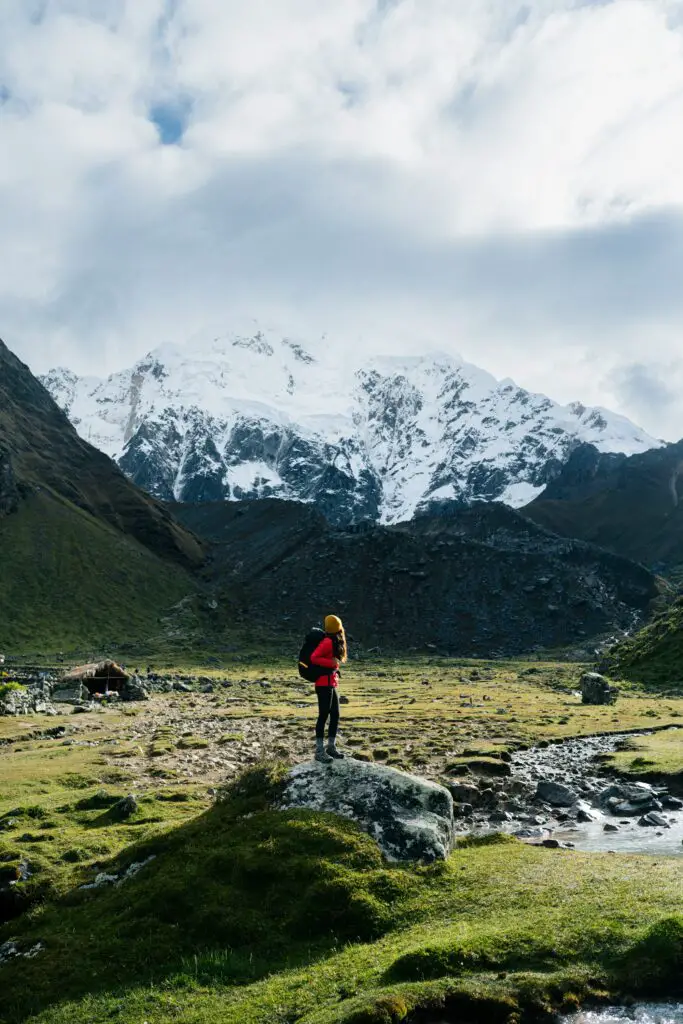 Stumped on what to get for the adventurous mom this Mother's Day? You've hit the jackpot! We've scoured the trails and online stores to bring you 20 fabulous mother's day hiking gifts tailored to fit every budget. Whether you're pinching pennies or ready to splurge, we've got the perfect pick to make her day extra special.
20 Mother's Day Hiking Gifts
For the Economical Shopper: Mother's Day Hiking Gifts Under $25
Mom will surely love these affordable but incredibly functional Mother's Day hiking gifts ideas.
1. MEETSUN Polarized Sunglasses 
These sunglasses are not just a style statement, but also a must-have for outdoor enthusiasts. With their polarized lenses, they ensure reduced glare from reflective surfaces, making them perfect for hiking adventures. Their trendy design ensures mom looks fabulous while protecting her eyes. A definite win for both style and functionality.
2. Hydro Flask Standard Mouth Bottle with Flex Cap
A favorite among hikers, the Hydro Flask guarantees to keep beverages cold or hot for hours. The sturdy build and the leak-proof Flex Cap make it a reliable companion on trails. With its stainless steel construction, it's durable and designed to withstand the rigors of outdoor activities. Plus, staying hydrated is key, and this bottle ensures mom has her favorite drink at the desired temperature throughout her hike.
3. Vantamo Personal Alarm for Women
This personal alarm is a thoughtful gift for any woman who loves the outdoors. Easy to carry and use, it can be attached to a backpack or belt. In case of emergencies, the loud alarm can draw attention and potentially deter threats. While we hope mom never has to use it, it's reassuring to know she has an added layer of safety during her hikes.
4. She Explores: Stories of Life-Changing Adventures on the Road and in the Wild
This good read features riveting tales of female explorers who, like your mom, find solace in the outdoors. This book is an anthology of inspiring stories, photographs, and artwork that'll resonate with her free spirit.
5. Aeropress Original Coffee Press
A traveler's delight, the Aeropress offers a quick and smooth coffee experience. Compact and easy to clean, it ensures she enjoys her favorite brew amidst nature's serenity.
6. EUOW Waterproof Travel Cosmetic Bag
Style meets functionality in this chic bag. Not only will her cosmetics stay organized, but the waterproof feature ensures everything remains pristine, even during unexpected downpours.
7. Camping Socks Set
Made with love and warmth, these themed socks provide comfort after long hikes. They are the embrace her feet deserve, reminding her of home even in the wild.
8. Earth Pak – Waterproof Dry Bag
Sturdy and reliable, this dry bag ensures her gear remains untouched by the elements. With its roll-top closure system, it's perfect for water-based adventures or sudden rain showers.
Mid-Range Gems: Mother's Day Hiking Gifts Less Than $50
9. Walks of a Lifetime in America's National Parks Book
For the mom who's always been captivated by the great outdoors, this book is a gem! "Walks of a Lifetime in America's National Parks" takes readers on a journey through the most scenic trails our national parks have to offer. It's more than just a guide; it's an invitation to explore, dream, and discover. Whether she's a seasoned hiker or just enjoys the serenity of nature, this book will inspire her to lace up her boots and embark on new adventures. A perfect gift to fuel her wanderlust and celebrate the beauty of the American wilderness.
10. Membrane Solutions Straw Water Filter
Lightweight and portable, the Membrane Solutions straw water filter removes 99.99% of waterborne bacteria and parasites. It's perfect for mom's outdoor adventures or emergencies, providing access to safe drinking water.
11. Savvy Outdoors Wine Tote Bag
Marrying sophistication with practicality, this tote ensures mom's favorite wine bottle remains safe during wilderness escapades. The insulated interior keeps the wine at an optimal temperature, making it a hiking and camping essential.
12. GOODaaa Power Bank
In today's digital age, even the wilderness-bound mom appreciates a reliable power source. The GOODaaa Power Bank is a game-changer for those long hiking trips. With its robust charging capacity, it ensures that devices stay powered, be it for capturing memories, navigation, or emergency calls. Its compact design and durability make it hiking-friendly, and the multiple USB ports are a thoughtful touch. For the tech-savvy, adventurous mom, this power bank is more than just an accessory; it's peace of mind in her backpack.
13. Magic Pine Camping Cups
Handcrafted with love, these cups bring a rustic charm to mom's early morning hikes. Perfect for hot or cold drinks, their durable build ensures they're ready for any adventure.
14. Stanley Adventure Camp Cook Set
Every hiking mom knows that the joy of a trail isn't just in the walk, but also in the moments of pause and the meals enjoyed amidst nature. The Stanley Adventure Camp Cook Set is a dream come true for such moments. Compact, durable, and ingeniously designed, it's ideal for whipping up a quick meal or brewing a warm drink while on the go. Made with stainless steel, it promises durability and even heating. This is more than just a cook set; it's a promise of warm, comforting meals amidst the serenity of nature. A wonderful gift for any mom who believes in savoring the journey, bite by bite!
15. CureIt Premium First Aid Kit Travel
Safety first! This compact first aid kit is meticulously designed to address common outdoor injuries. Its portability doesn't compromise its comprehensiveness, making it an indispensable travel companion.
$100 and Above: Splurge-Worthy Finds
If you want to splurge for Mom's special day, these Mother's Day hiking gifts should do the trick.
16. Deuter Kid Comfort Child Carrier
Got a mom who's keen on introducing the little ones to the joys of hiking? The Deuter Kid Comfort Child Carrier is a game-changer! Not only is it ergonomically designed for the comfort of both parent and child, but its durability and functionality are unmatched. The numerous safety features ensure peace of mind, while the storage compartments mean mom can carry essentials without a fuss. This is more than just a carrier; it's a passport to shared family adventures on the trails. Gift this, and you're gifting countless moments of bonding and exploration.
17. Elegear Memory Foam Camping Sleeping Pad
For the mom who doesn't compromise on comfort even in the heart of the wilderness, the Elegear Memory Foam Camping Sleeping Pad is a delightful find. The memory foam cushioning ensures a restful sleep, easing the fatigue from a day's hike, and making rough terrains feel surprisingly plush. Lightweight and easy to pack, it doesn't add unnecessary burden on the trails. This isn't just a sleeping pad; it's a promise of restful nights under the stars. 
18. Merrell Moab 3 Waterproof Hiking Boots
Feet are a hiker's most prized possession, and the Merrell Moab 3 Waterproof Hiking Boots treat them just right! Crafted with impeccable attention to detail, these boots provide a blend of comfort, durability, and style. The waterproof feature ensures that unexpected downpours or tricky terrains don't dampen the spirit, while the sturdy grip offers confidence on varied paths. Their breathable design ensures comfort on long treks. For the mom who steps forward with gusto, these boots will ensure every stride is taken with assurance and flair.
19. Kelty Low Loveseat
Perfect for those serene moments when she wants to sit back and soak in nature's beauty. Durable, comfortable, and designed for two, it's a cozy spot for sharing stories, stargazing, or simply unwinding.
20. Rumpl The Original Puffy National Parks Collection 
Last on our list of Mother's Day hiking gifts is perfect for the mom with a penchant for both nature and style –the Rumpl Original Puffy National Parks Collection. Not only does this collection pay homage to the breathtaking beauty of our national parks with its intricate designs, but it also guarantees warmth and coziness in any setting. Made with top-tier materials, it's resilient, yet incredibly soft to the touch. Whether used for picnics in the park, cozying up around a campfire, or as an extra layer on chilly nights, this blanket is as functional as it is aesthetically pleasing.
Conclusion
Finding the perfect Mother's Day gift for the trail-loving mom in your life doesn't have to be an uphill battle. Whether you're on a tight budget or looking to splurge a little, this curated list of Mother's Day hiking gifts has something for every pocket and preference. Each item promises to enhance her outdoor experiences, making her adventures even more memorable. After all, every mom deserves a token of appreciation that resonates with her passions. Here's to celebrating the adventurous spirit of mothers everywhere and ensuring they're well-equipped for every journey ahead. Happy Mother's Day and happy trails!
Last update on 2023-11-06 / Images from Amazon Product API