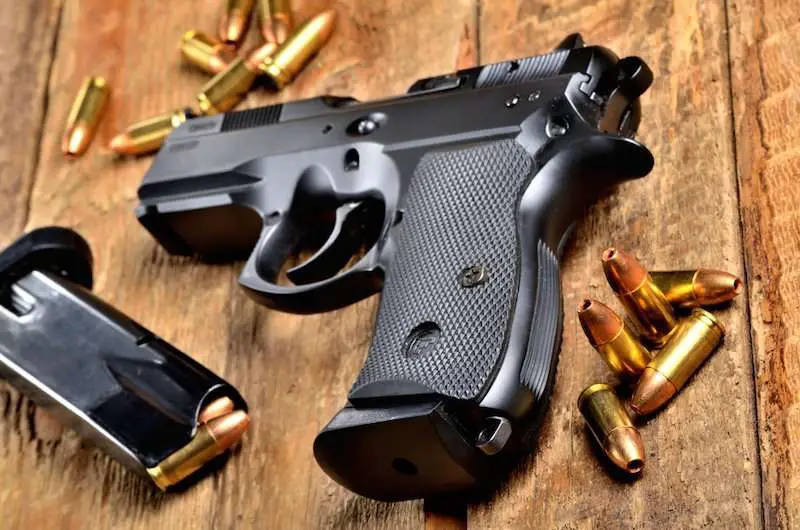 Everyone has different standards for their preferred handguns. What works for me might lack in some areas for you, and vice versa. So for fairness' sake, we picked not only one but eight of the best handguns ever made in this article. Let's see which brands and models made it to our list. 
What is the Best Handgun Ever Made?
Modern Handguns
If you're more into modern designs and models, our picks below should suit your taste.
S&W Shield
The M&P Shield first generation is no longer in production, but Smith & Wesson replaced it with an upgraded version – the Shield 2.0. It features a polymer frame with stainless steel chassis system and is striker-fired so a short and consistent trigger pull is guaranteed. Smith & Wesson applied for a patent for this pistol's take-down lever and sear deactivation systems for easy disassembly without pulling the trigger.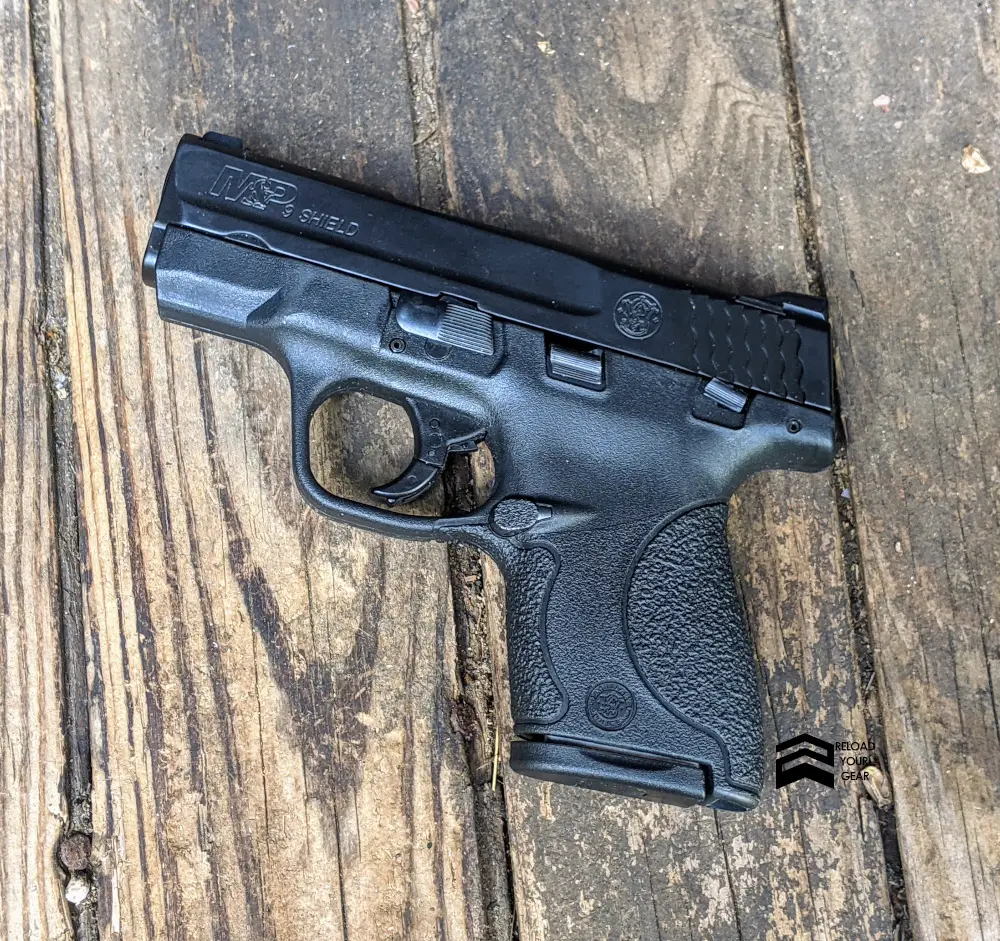 Despite its slim and lightweight design, the M&P Shield is as powerful as a full-sized pistol. Many gun owners prefer this model as their concealed carry gun because it's very easy to conceal and comfortable to carry all day.
Pros
Accurate
Lightweight
Crisp trigger
Features 3-dot sight system
What Customers Say
"Very good shooting gun. Grip texture is much better compared to the 1.0. Gun has a little bit better of a trigger from the 1.0 shield as well. Overall I'm very pleased with the quality of the gun and it's finish."

Seth
Beretta M9
The Beretta M9 is constructed specifically for military use and has been the US military's designated handgun for decades because of its reliability. One feature that contributes to said reliability is its open-top slide design that comes with a huge ejection port. The slide's design reduces weight at the rear which results in more tolerable recoil.
This rugged semi-auto pistol has proven its reliability during combat and is also known to survive extreme weather.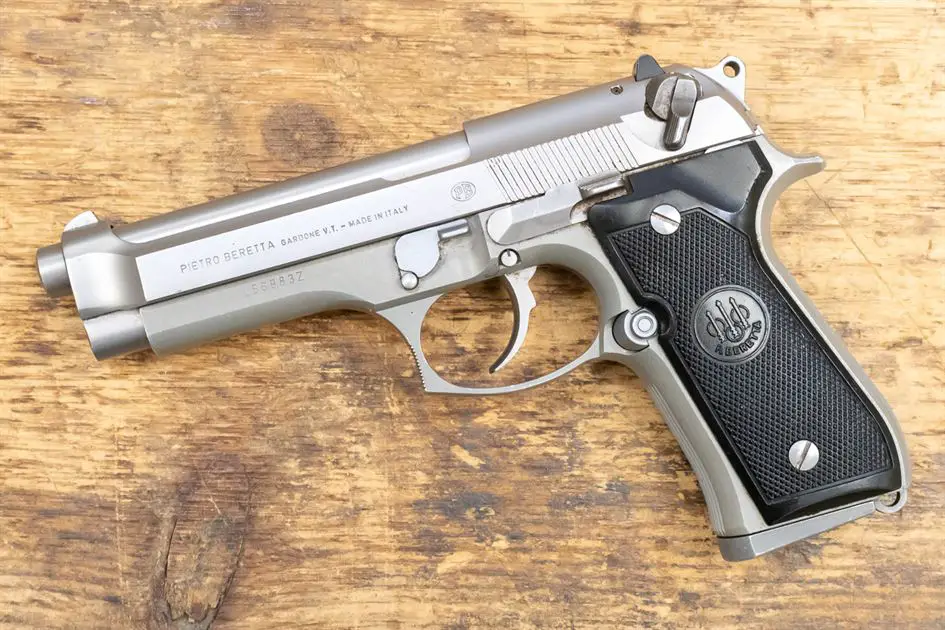 The M9 features a reversible magazine release for flexibility during magazine changes. It also has an ambidextrous safety-decocker that's helpful to both right-handed and left-handed shooters.
Pros
Accurate
Good DA/SA action
Easy to shoot
Glock 17
The Glock 17 isn't just one of the best handguns ever made, it's also one of the most popular, especially among military and law enforcement officers. Glocks, in general, are accurate and offer rock-solid reliability. And the Glock 17 is one of the most accurate (and affordable) models.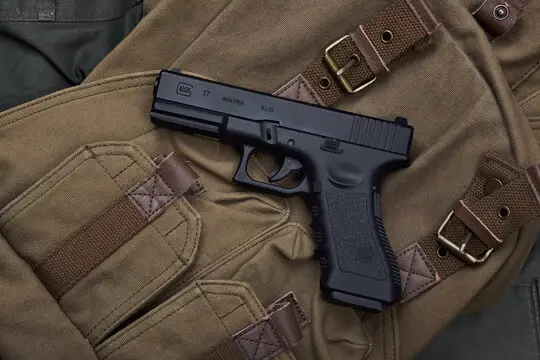 This pistol is easy to use and easily concealable despite its 17-round mag capacity. One of its sought-after features is the "Safe Action" trigger system. Plus you can mount almost any mini red dot brand on it because they're so popular.
Pros
Accurate
Lightweight
Versatile plate system
Affordable
Cons
Slide lock can be a bit bigger
Large-handed shooters can get slide bite
What Customers Say
"Lightweight, limited recoil and very smooth action. Excellent pistol!"

Rich6
"Best Firearm for the money! Upgradeable, easy breakdown and cleaning, I am beyond pleased with this weapon! 3 magazines, speed-loader, nice Glock case, thanks for the speedy delivery & fine quality shooting instrument!"

Ruth V.K
SIG Sauer P320 / M17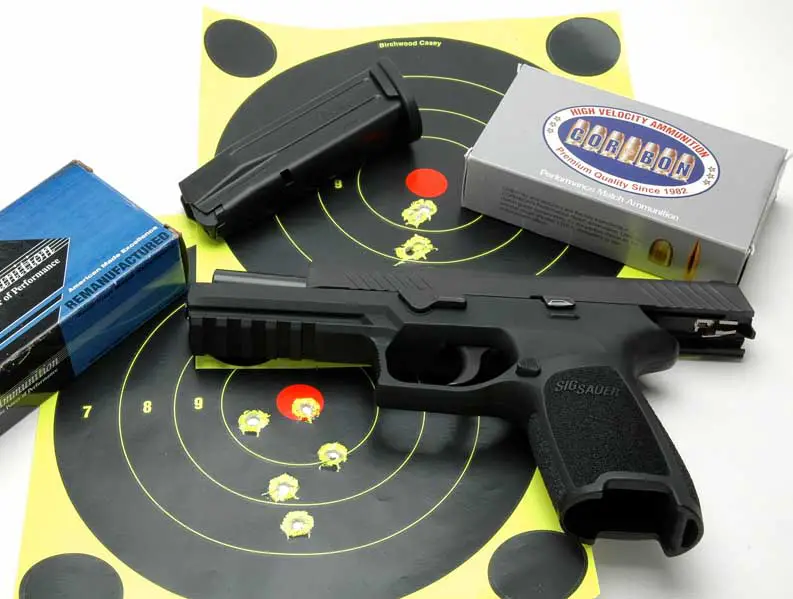 The M17 is known for its shootability and accuracy. You can shoot up to 10,000 rounds without cleaning it (we don't recommend it, though) and it won't get jammed. This pistol also takes pride in its modularity, making it flexible for upgrades. This feature is loved by both civilians and military personnel around the world.
Pros
Minimal recoil
Accurate
Easy to disassemble
17-round and 21-round mag capacity
Cons
The finish gets scratched easily
Large-handed shooters can get slide bite
What Customers Say
"I bought mine basically as soon as someone got it in stock last year. Its so accurate, So easy to shoot really well. I love the looks. The thumb saftey looks authentic to the true gun, no need but works fine. The finish does scratch easily, but it heals itself. I took several pics over a month or so n it completely heals every time. Sigs the future, if u dont have this gun the your missing out."

B.R
"I bought this M-17 about a year ago. It shot bulls eyes right out of the box. Could not be happier. Recoil is minimal with the 4.7 inch barrel. I carry in an alien gear shape shift 4.0 made for this firearm. even being a full size gun I can carry all day very comfortably. Anyone buying one will NOT be disappointed!!"

Scott M.
Classic Handguns
Colt 1851 Navy
Now here's a true classic!
The Colt 1851 Navy was designed to fit in belt holsters. It was a popular revolver during the Western expansion in North America. The name "Navy" is only a label because this gun was mainly used by military land officers and civilians.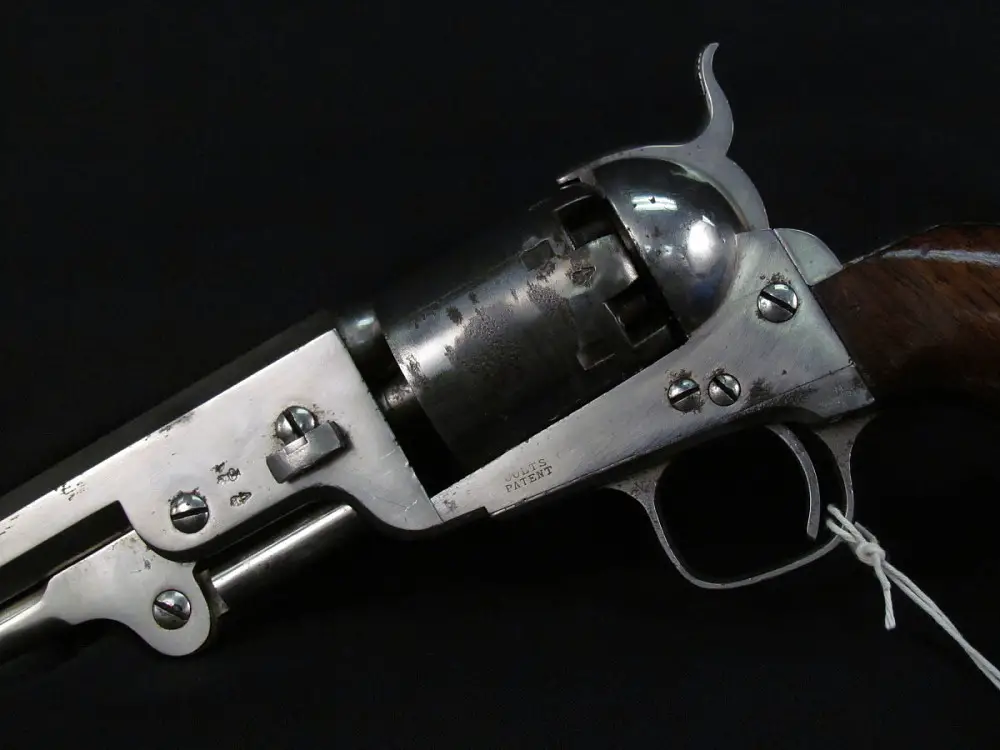 36-caliber loads are as powerful as today's .380 pistol cartridge. They come in the form of round lead balls, are 80-grains in weight, and travel at 1,000 feet/second. .34 caliber cartridges were also manufactured but in smaller batches.
Colt Single Action Army
The Colt Single Action Army (SAA) is also known as the Colt Peacemaker. Its production was canceled twice but returned due to popular demand, mostly from outlaws, ranchers, and lawmen.
Manufactured in 1872, this single-action revolver is one of the best classics from Colt. It functioned as the US Army's standard-issued pistol from 1873 to 1892. This model is an upgraded version of the Colt 1871 cartridge revolver and the preceding percussion revolvers from Colt. It was manufactured in 30 different calibers and barrel lengths. Today, most of the pistols are used by re-enactors and as pieces in antique collections.
Colt 1911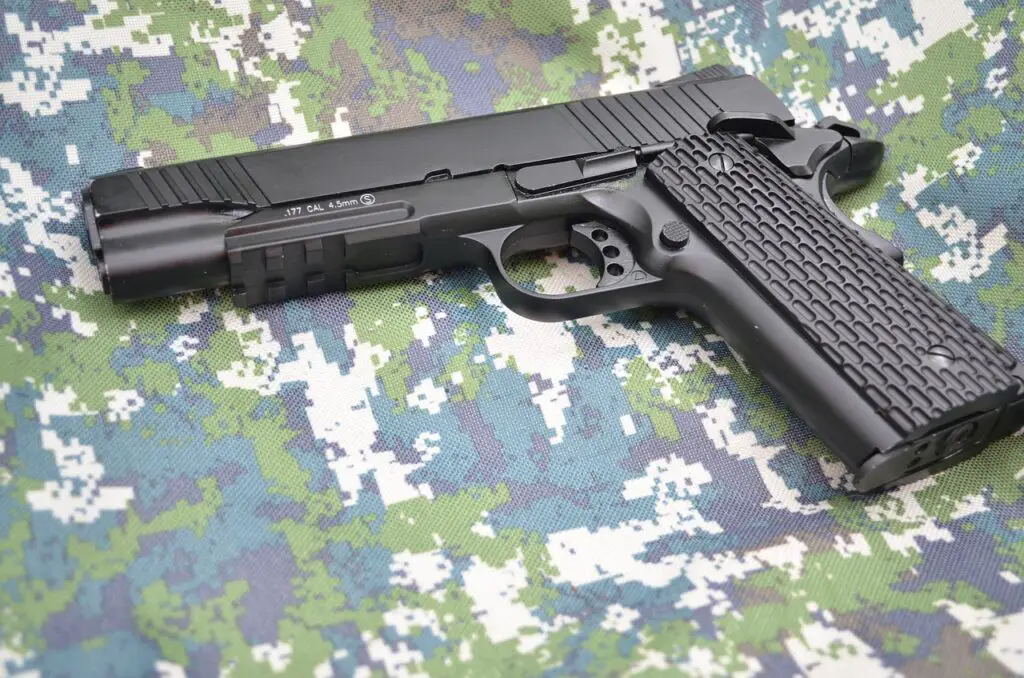 This pistol comes in several names, such as M1911, Colt Government, and Colt 1911. Law enforcement agencies and the military have used the M1911 for over 100 years. It was John Browning who designed this self-loading pistol with short recoil. But it was Colt's founder, Samuel Colt, who created designs that revolutionized the revolver and made it more popular than single-shot pistols.
Browning Hi-Power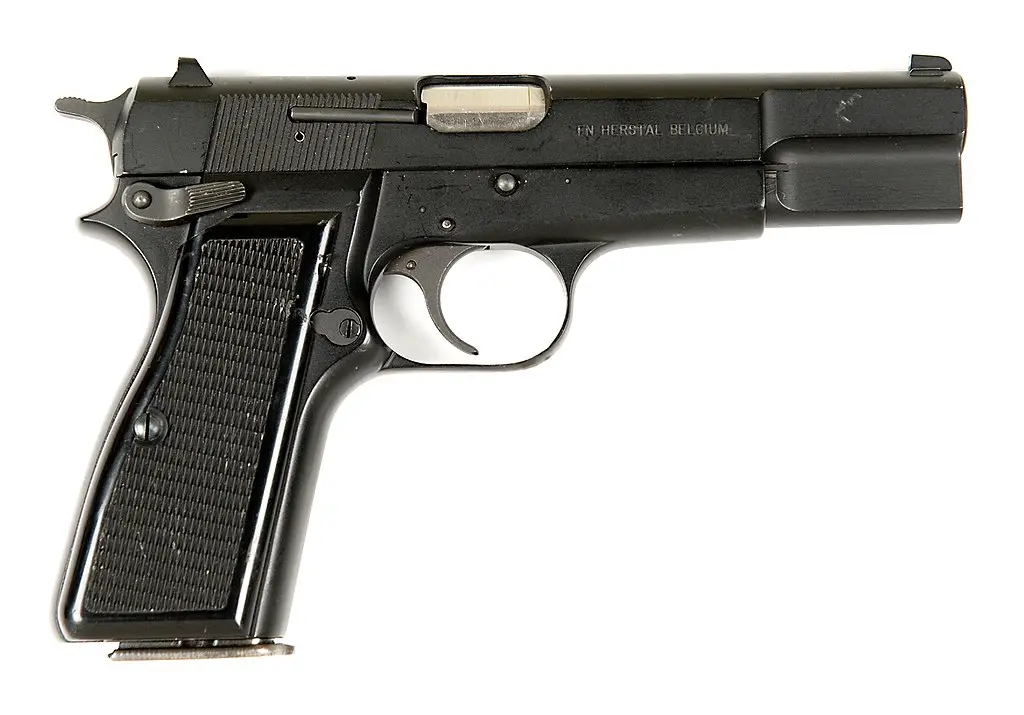 The Hi-Power is a revolutionary handgun from Browning. When chambered in 9mm Luger, this single-action pistol is a reliable and high-capacity pistol. It has a curved rear grip strap, a shortened 13-round mag, and a barrel bushing. Since its production in 1935, the Hi-Power continues to be popular among civilians and military forces. 
Conclusion
If your preferred or your potential next handgun isn't mentioned above, give it another decade and maybe its reputation and popularity will earn it a spot. Or let's just agree to disagree!
For more smooth-shooting guns, our picks for the best hammer-fired 9mm pistols won't disappoint.