Best Overall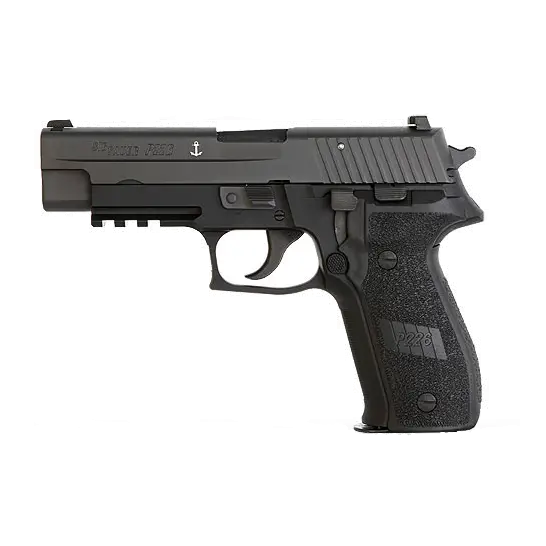 Sig P226
Spot-on accuracy and manageable recoil.
Value: 9/10
Performance: 9/10
Cost: 9/10
Best Compact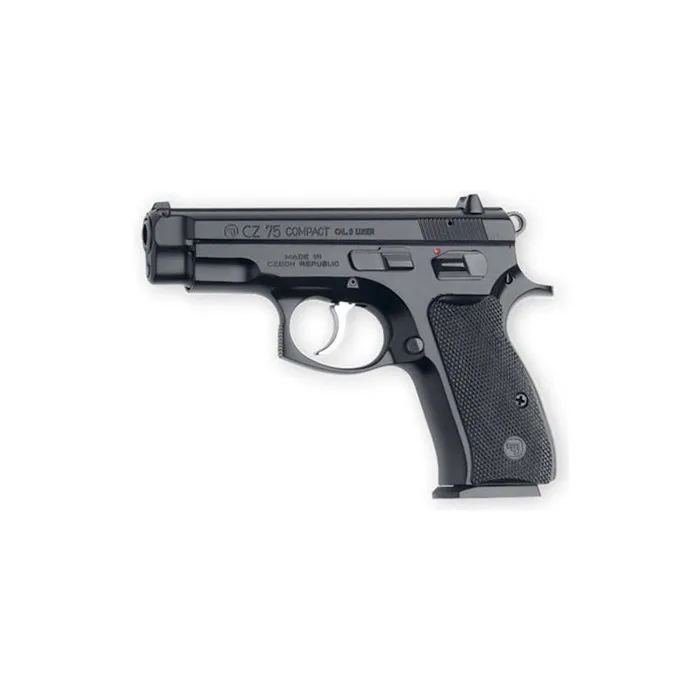 CZ USA 75
This 9mm pistol will take your CCW to the next level.
Value: 8.5/10
Performance: 9/10
Cost: 8/10
Best Value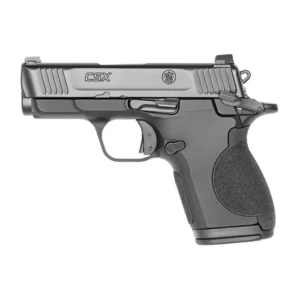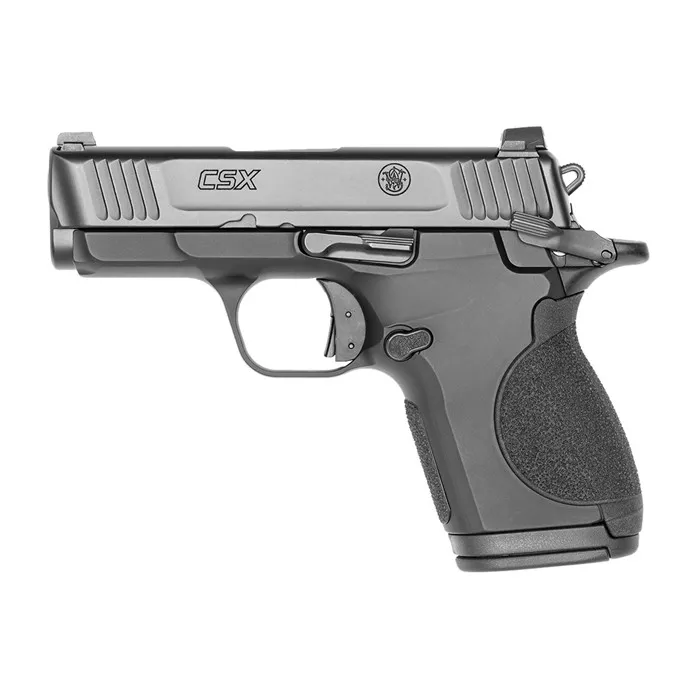 Smith & Wesson CSX
Experience the 9mm's power without breaking the bank.
Value: 9/10
Performance: 8/10
Cost: 9/10
If you love timeless hammer-fired 9mm pistols, our picks for these super reliable, smooth-shooting handguns will not disappoint. Read on and see which brands made our list! 
5 Best Hammer-Fired 9mm Pistols
Best Overall Hammer-Fired 9mm: Sig P226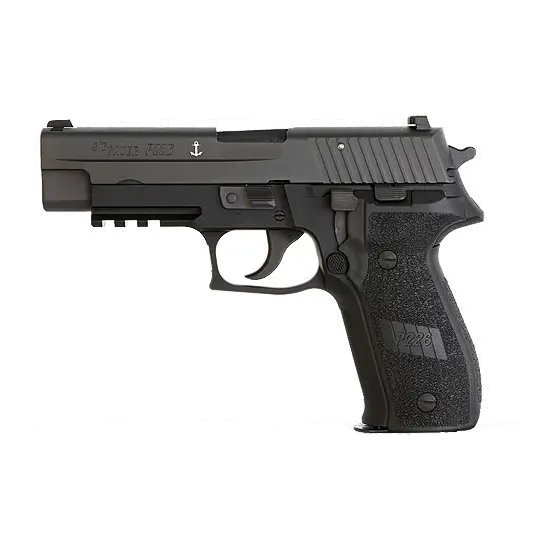 The Sig P226 is well-loved within the gun and shooting community, coming from a strong lineage of venerable handguns like the full size P220 (in 45 ACP), which we have a special affection for here.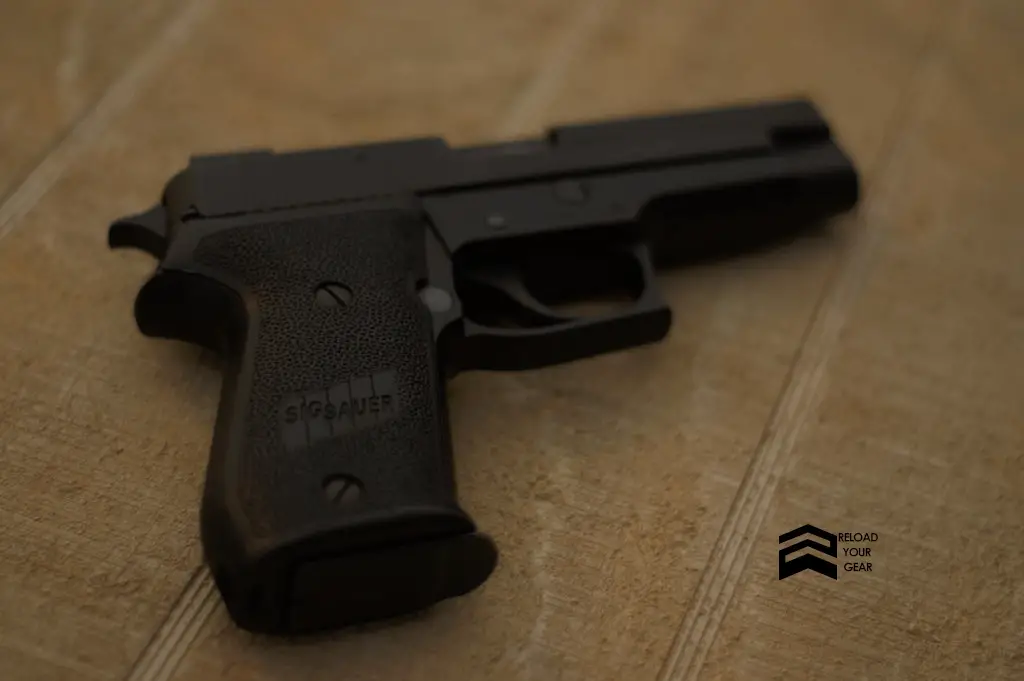 Here are some of the reasons this is our top pick.
The P226 is the anti-corrosion coatings on its controls and internal mechanism. The P226 features excellent ergonomics so it's easy to handle and really fun to shoot. In terms of ballistics and accuracy, this reliable pistol also delivers stellar performance.
Sig SA/DA pistols are truly classics used by military, law enforcement, and civilians for decades.
Pros
15-round capacity
Spot on accuracy
Excellent ergonomics
Manageable recoil
Well-balanced
Cons
Costs a bit more than other brands in the same class
What Customers Say
Have a P320 legion that I loved, but like the trigger on this gun better. The P226 MK25 is now my favorite. Love to shoot this pistol.

Jim S.
My second P226. Like my first, a brilliant weapon that has never failed. I have put >300 rounds through this new one and it's been flawless.

J.W
Best Compact Hammer-Fired 9mm: CZ USA 75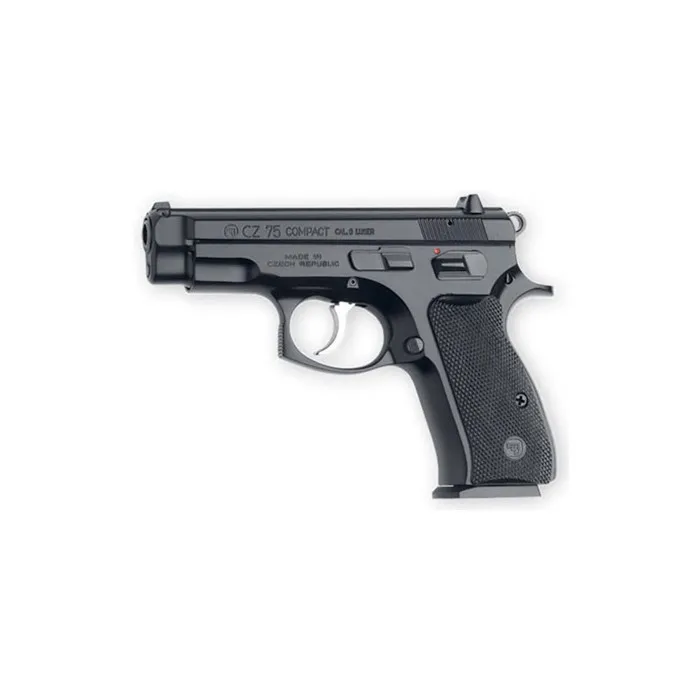 A hammer-fired 9mm for your concealed carry? Not a problem! The CZ 75 is exactly that and more!
The CZ 75 features its slide in frame for better recoil mitigation. It also sports an all-steel build, cold hammer-forged barrel, a black polycoat finish, as well as ergonomic grips and controls. All these features are packed in an easily concealable, compact handgun.
Pros
15-round capacity
Compact
Lightweight but sturdy
Cons
Expensive for a compact pistol
What Customers Say
This is definitely a really nice firearm I know some of the other CZ pistols are costly, but for some reason I like the grip on this one better than some of the other ones that are out there. I would highly recommend this pistol not only is it very comfortable but it shoots well.

GB
Excellent feel with smooth operation. Sights are awesome as well.

Joe S.
If you want a full-sized version of this awesome pistol, PSA offers an amazing deal.
Best Value Hammer-Fired 9mm: Smith & Wesson CSX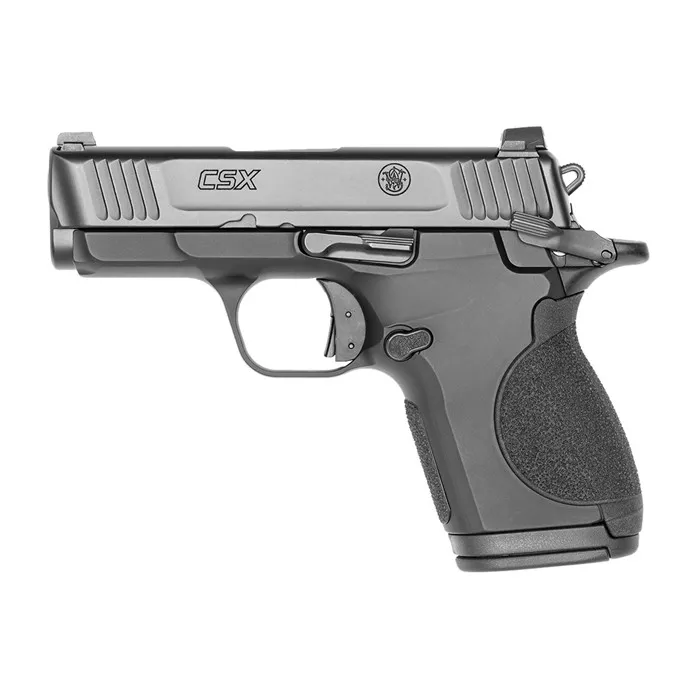 The Smith & Wesson CSX is our second pick next to the CZ 75 if you're looking for a low-profile carry pistol. 
The CSX is constructed on an aluminum alloy frame that sports interchangeable polymer backstraps. This feature allows you to customize your CCW to the most comfortable fit. You can also go for deep concealment using the extra 10-round mag. 
Aside from its crispness, the trigger is designed flat-faced for consistent finger placement. The textured serrations on top of the slide offers glare reduction and the ejection port is well-chamfered so you can expect snag-free drawing every time. All these excellent features for less than $600!
Pros
Affordable (MSRP: $549.99 at PSA)
Compact
Light trigger pull
Corrosion-resistant finish
Ambidextrous safety and slide release
What Customers Say
Feels so comfortable in my hands (Medium size hands). the triggers not giving me any trouble with the reset that im noticing, holds more rounds then you would think by just looking at it, and its so compact, i really do love this little gun.

Sharif
Very nice micro pistol for concealed carry. When I took it to the range , I found the grip to be a little slippery even with the stippling. So I added a rubber Hogue grip and it added just the right tackiness I needed to have a good "hold" on the pistol , and it also improved my accuracy.

William M.
Beretta M9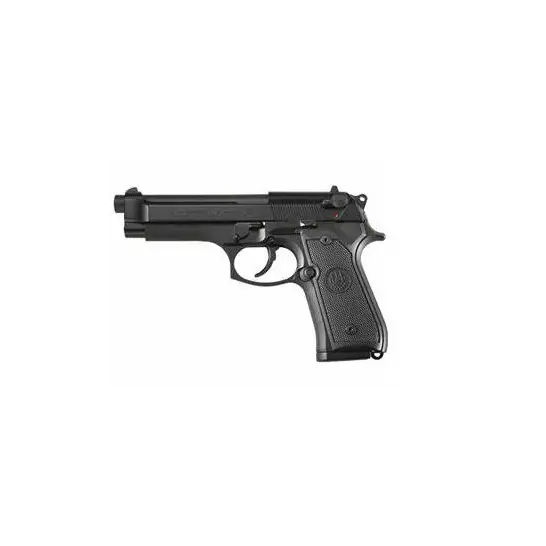 The Beretta M9 isn't just a popular personal and home defense handgun, but is also a trusted sidearm among military and law enforcement officers around the world; and that's because of its reliability in combat and tactical situations.
As a full size gun, it's best as a duty gun or home defense weapon.
Every part of the M9 is well-made and durable. From its reversible magazine release and ambidextrous safety-decocker, to its Bruniton finish with military-style markings that are sweat and corrosion-resistant. It also comes with a tool-free disassembly latch so you can easily take your pistol apart when it's time to clean it.
Pros
15-round capacity
Ambidextrous controls
Handles recoil easily
Reasonably priced
What Customers Say
Best 9mm Service pistol ever, reliable, accurate, and loved it while I was active duty US Marine! Carried at the start of my Law Enforcement career till we with with another manufacturers pistol. Beretta M9 is the best.

Conrad N.
Excellent beginner handgun, its huge steel frame makes handling 9mm recoil easy. Great for home defense, duty, or a range toy, but concealing is difficult. Highly recommend.

The Human Ticket
Heckler and Koch USP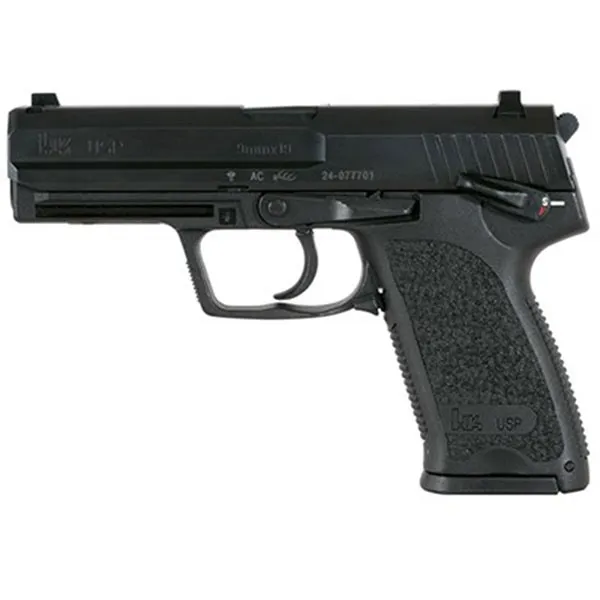 The H&K VP9 9mm features its famous cold hammer-forged polygonal bore that guarantees increased bullet velocity. This type of bore profile "effectively seals propellant gases behind the bullet" and is more wear-resistant than traditional bores.
This is a gun that feels great in the hand and shoots just as good as it feels! You just have to try it out even if you can't stand to spend this much on a gun.
Heckler and Koch's entry also features a frame constructed from polymer and reinforced with fiber and stainless steel inserts. This combo makes the H&K USP frame extra-durable. The USP comes with ambidextrous controls and a unique recoil-reduction system that's been proven with H&K's Mark 23 pistol.
This will probably be the best shooter out of the box you put your hands on. These are well-made pistols. Period. End stop.
Pros
15+1 mag capacity
Polygonal bore profile
Ambidextrous controls
Minimal recoil
Cons
Costs more than other brands
What Customers Say
I have very long fingers with a good sized palm and it just feels like it belongs in my hands. The magazine release is mounted on the trigger guard as a lever which makes it so easy to use. This was also one of the only slides I was able to move without much difficulty. This is a quality piece that deserves the 5 star rating.

Dawn P.
Shot about 300 rounds of 47 grain American ammo as recommneded for the break-in. No failures. I see no one has mentioned the trigger, it's a crisp 4 lb, with a short reset. It feels like the trigger on my Buckmark UDX. I found that I could shoot very tight groups at 15 yds. I feel totaly confident in relying on this gun for home defense.

Mizzougeo
FAQs
Is striker-fired better than hammer-fired?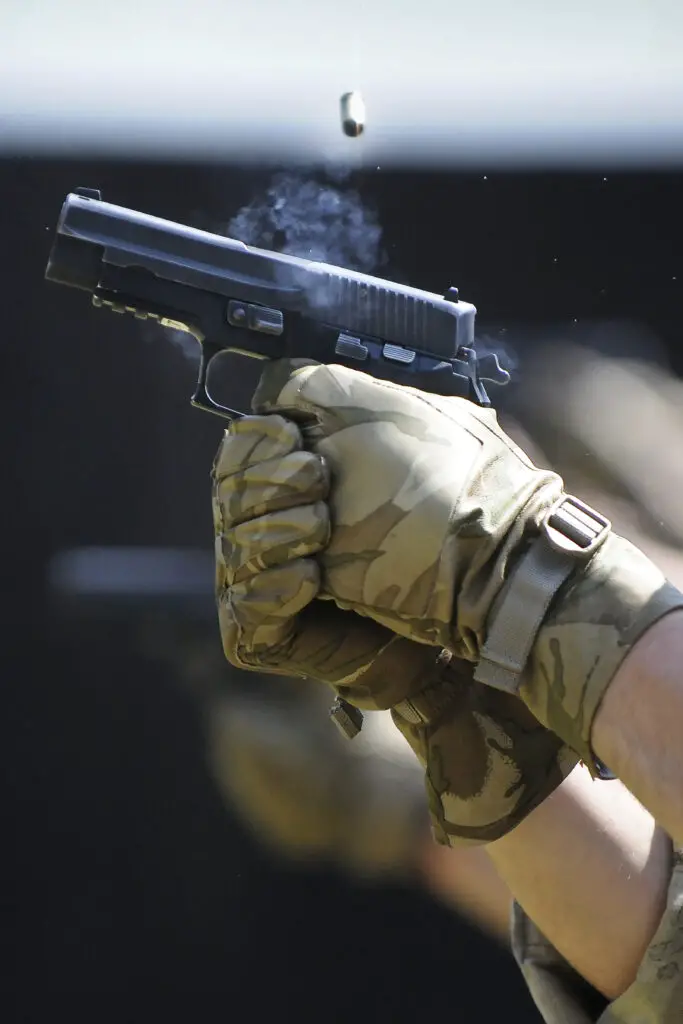 A striker-fired pistol doesn't need a hammer to hit the firing pin. While with a hammer-fired pistol,the firing pin needs to be struck by the hammer to hit the cartridge primer.
A striker-fired pistol is easier to operate since they don't normally have an external safety that needs to be disengaged before firing. However, the absence of an external safety can be a drawback for shooters who prefer having one. Most striker-fired pistols have more mag capacity, more lightweight, and are usually better for concealed carry because there's no hammer that can snag to clothing when drawing.
Hammer-fired pistols, on the other hand, are preferred by many because of the quality of the trigger and firing mechanism. Some of the drawbacks are having to disengage the external safety before firing which can be troublesome in stressful situations..
What is the advantage of a hammer-fired pistol?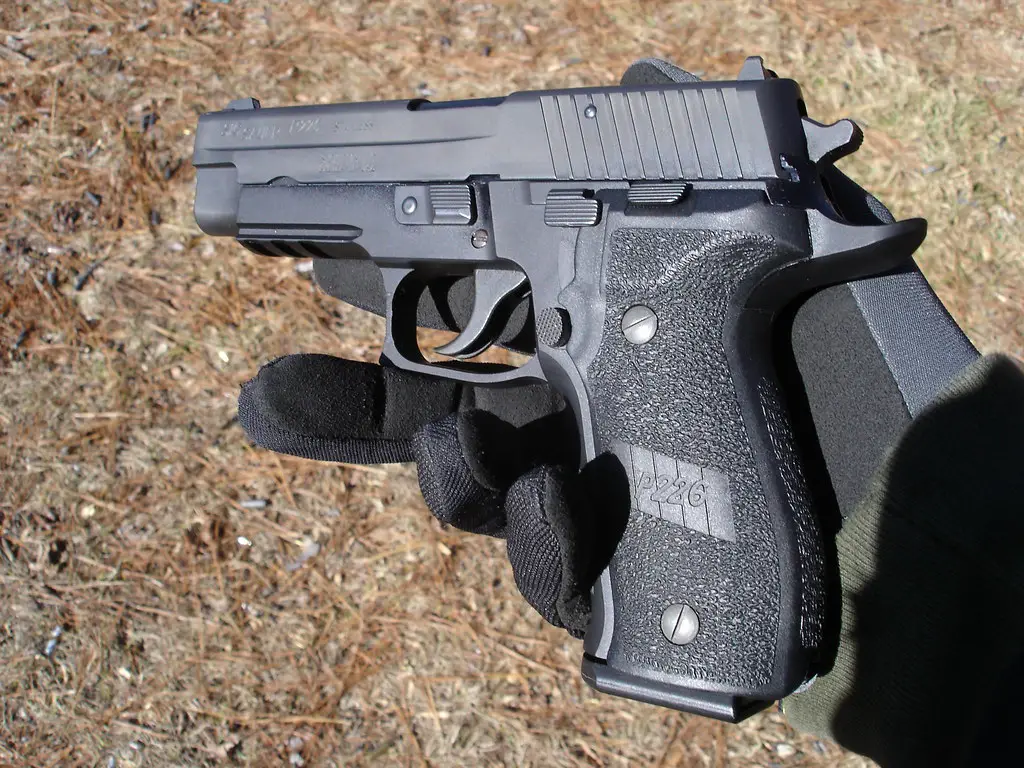 Because of the nature of the action, hammer-fired guns nearly always have better triggers with clean breaks and quick resets.
Is it OK to dry fire a hammer-fired pistol?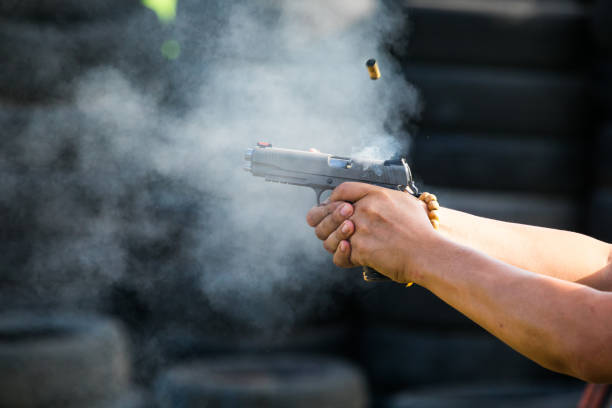 Dry firing is safe on both hammer-fired and striker-fired pistols. It's a great method to get used to your gun's trigger and improve your shooting skills. If you're unsure, you can always consult your firearm's manual. You can also load snap caps into your gun if it gives you peace of mind.
Conclusion
That's it, the best hammer-fired 9mm pistols – from the most cost-efficient to the most functional, we reviewed them all! Take your time choosing and consider each product carefully. You don't want to rush such an important decision and regret it later on.
Last update on 2023-11-17 / Images from Amazon Product API