Best Overall

Browning X-Bolt
Stands out for its incredible precision.
Reliability: 9/10
Accuracy: 9.5/10
Cost: 7/10
Best Rifle and Scope Combo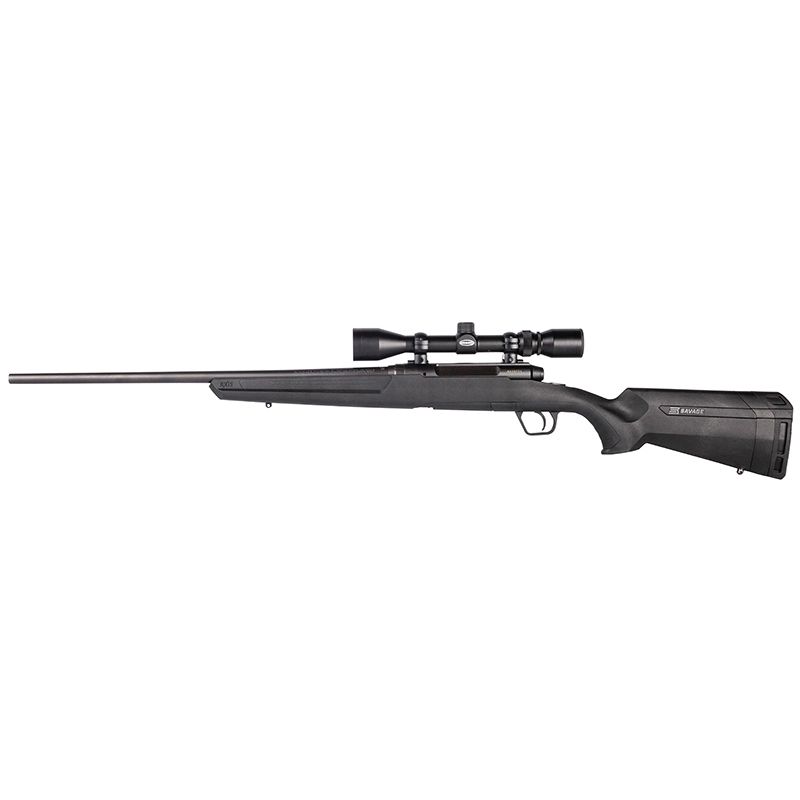 Savage Axis XP
Excellent entry-level choice.
Reliability: 8/10
Accuracy: 8/10
Cost: 9.5/10
Best Hunting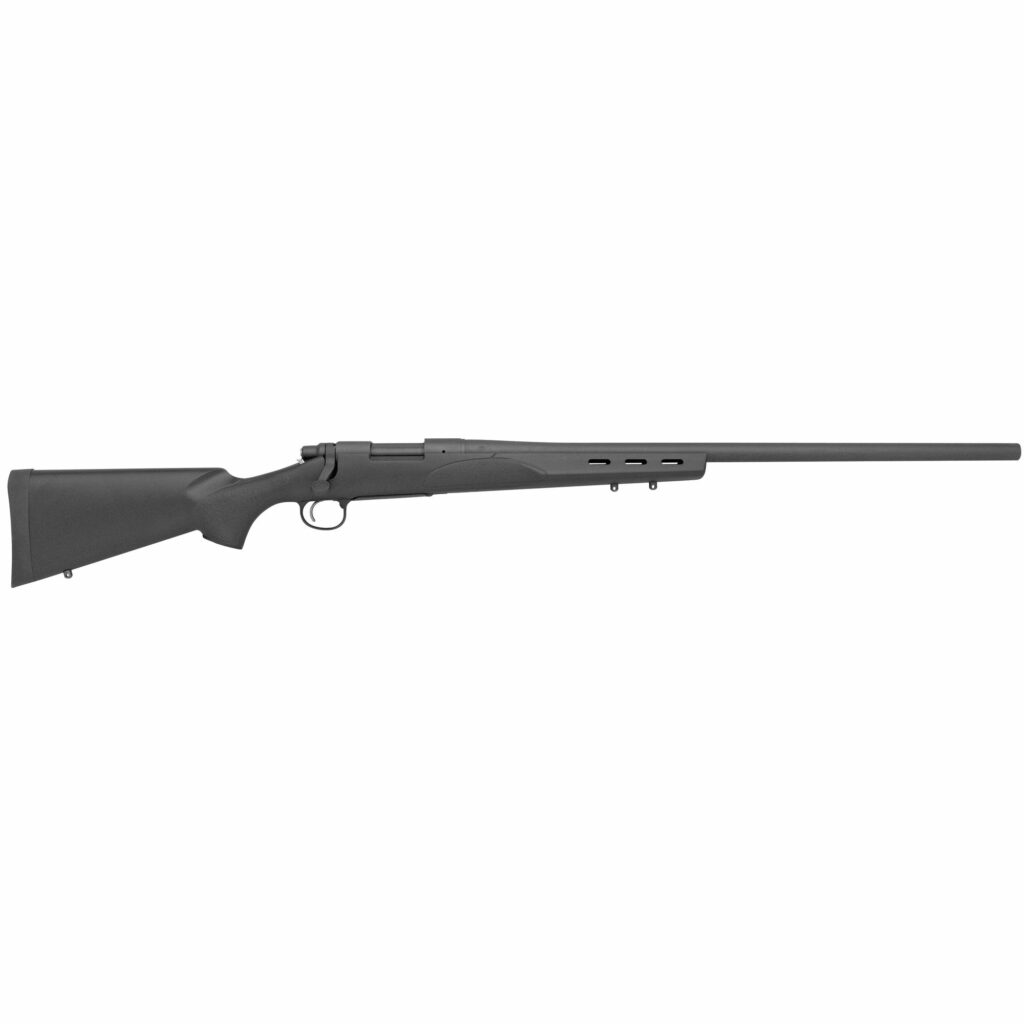 Remington 700
A popular choice amongst hunting enthusiasts.
Reliability: 9/10
Accuracy: 8/10
Cost: 7/10
Hey there, gun enthusiasts! Welcome to our 2023 guide to the best 22-250 rifles. We're locked and loaded to cover everything from factors to consider when choosing a 22-250 rifle, to reviews of the top picks this year – this guide is your one-stop-shop for all things 22-250. So without further ado, let's get to the good stuff!
The .22-250 Remington Rifle – What Is It Good For?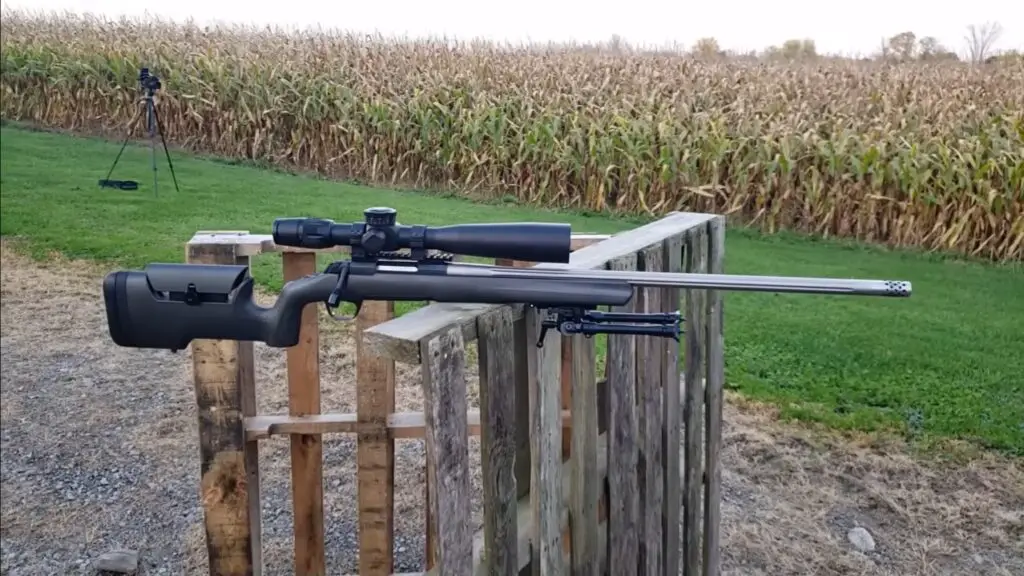 The .22-250 Remington rifle is a lightweight, small-caliber rifle known for its uncanny accuracy and lightning-fast velocity. It's a top-notch option for varmint hunting, with the ability to take down targets at long range with minimal recoil. Need to keep those pesky coyotes off your property? The .22-250 has you covered. Not to mention, it's a popular choice for target shooting, making your day at the range a downright delight!
How To Choose the Best 22-250 Rifle
Let's face it, all 22-250 rifles aren't made equal, each gun manufacturer builds their rifles differently. Here are some key factors to consider when choosing your champion:
Accuracy
The 22-250 is known for its accuracy most particularly for varmint hunting. But, every gun's design and manufacturing quality affects the precision of the groups it is capable of. 
They all work best with a reliable scope, of course. But aside from the rifle's performance, your accuracy depends on how much practice and shooting experience you have. So go to the range as much as you can.
Barrel Length
Longer barrels generally lead to higher bullet velocity, and consequently, better long-range accuracy. However, a shorter barrel can make the rifle lighter and more maneuverable. It's a trade-off, so consider your priority.
Twist Rate
A faster twist rate stabilizes heavier bullets, while a slower one favors lighter bullets. Pick your poison based on your bullet weight preference.
Weight
While a heavier rifle can provide more stability, it might not be the best for hunting trips where you're on foot all day. Balance is key!
Aftermarket Support
A rifle with ample aftermarket support allows you to customize and upgrade your gun to suit your style and needs. Choose a rifle that gives you room to grow!
5 Best 22-250 Rifles Reviewed
Let's talk specifics, shall we?
Best Overall: Browning X-Bolt

The Browning X-Bolt takes the cake for the best overall 22-250 rifle of 2023. The X-Bolt Max Varmint/Target 22-250 stands out for its incredible precision. It's capable of grouping shots tightly even at long distances. Featuring an adjustable comb to dial in eye-to-scope alignment, it offers an ergonomic design that enhances user comfort and shooting accuracy. The adjustable Feather Trigger also minimizes jerkiness, providing a clean, crisp pull with no take-up or creep. The rifle exhibits excellent build quality, from its durable matte-blued steel receiver to the heavy sporter contour barrel.
The rifle, with its heavy barrel, is slightly weighty, making it less ideal for hunters on the move.
Pros
Extremely accurate
Crisp trigger with no creep
Ergonomic design
Cons
Pricey
Heavy
4-round mag capacity
What Customers Say
I have one in 300 win. It really is an awesome rifle, moa or better if I do my part. Trigger is great, and it is light.

Spencersecord3073
Best semi-custom rifle on the market!

Litehiker
Best Rifle and Scope Combo: Savage Axis XP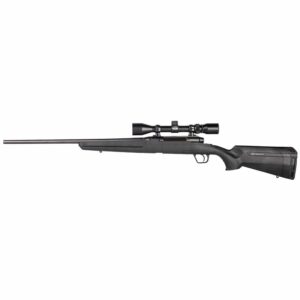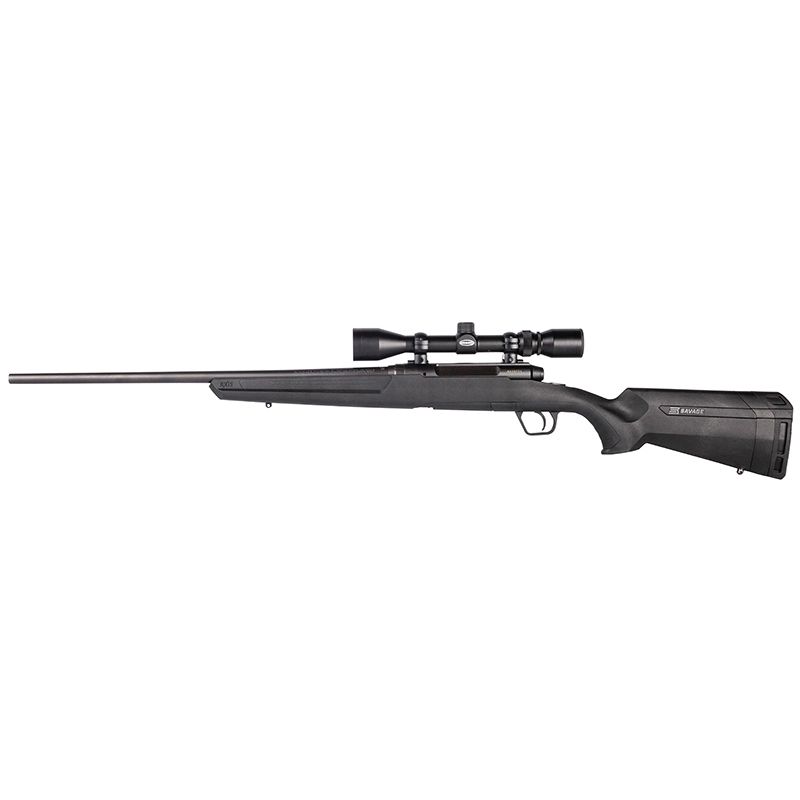 The Savage Axis XP is an excellent entry-level choice for those wanting to venture into the 22-250 caliber world without spending a fortune. It comes with a decent Weaver scope that'll help you get the most of this rifle. Its 22-inch free-floating sporter barrel is button-rifled and it features a detachable magazine. 
Of course, if you have another scope in mind, this will be a non-starter for you.
However, the synthetic stock, while light and durable, might feel a bit cheap for some users. And unlike some competitors, aftermarket support and customization options for the Axis XP are somewhat limited. Overall, this rifle performs well given its price (plus the scope is a great bonus).
Pros
Affordable
Lightweight and ergonomic
Easy disassembly
Comes with a scope
Cons
Synthetic stock feels a bit cheap for some
Trigger is a bit stiff
Limited aftermarket support
What Customers Say
Shoots great. I've had it out 300 yards, not too bad out of the box.

SmallCaliberArms
SI made a 286 yard shot last summer between the eyes on a hog. I love my 250..

donniestottlemyer2785
Best Hunting: Remington 700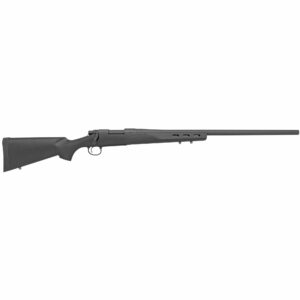 The Remington 700 in 22-250 is a popular choice amongst hunting enthusiasts and for good reason. It boasts an enviable reputation for reliability. You can count on it when you need it most. Known for its impressive accuracy, thanks to its 26-inch barrel, it's a great companion for long-range shooting. This rifle is designed to last, making it a worthwhile investment. The Remington 700 also has an extensive range of aftermarket accessories and upgrades available. You can truly make this rifle your own!
However, While it offers great value, it's not the most budget-friendly option available. Some users might also find it slightly on the heavier side, especially for prolonged field use.
Pros
Extensive aftermarket support
Solid construction
Impressive accuracy
Cons
Pricey
Heavy
Trigger needs improvement
What Customers Say
The Remington 700 is a great platform.

KelleyIronWorks
It's what I use for whitetails. Matter of fact I just shot a 154lb doe at 252 yards today.

Headcarter4656
Winchester Model 70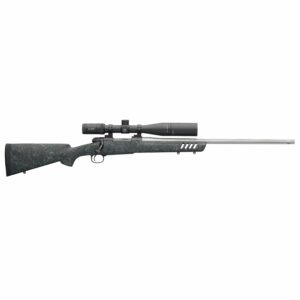 The Winchester Model 70 is a classic that still holds its own, with top-notch precision and a comfortable stock that's perfect for a long day on the range.
This rifle has been around since 1936 and underwent dozens of improvements. And one of its most highlighted features is the solid feel it provides despite being lightweight. Its polished metal surfaces give off a simple but refined look.
The Winchester Model 70's free-floating barrel that's cold hammer-forged helps achieve long-range accuracy. The rifle also comes with a single-stage trigger that's as rugged as military triggers and can be fine-tuned according to your preference. It also features a 1-piece alloy bottom metal that aids in improving accuracy.
The Model 70's receiver is made from forged steel and is equipped with an integral recoil lug. This recoil lug is bedded in the front and at the rear to help maintain zero even after a hundred rounds.
Pros
Lightweight
Three-position safety
Pre-64 controlled round feed
Blade-type ejector
What Customers Say
I got this gun for graduation and I don't think I could have got a better gift. chambered in 6.5 Creedmoor and topped it off with a crossfire scope. Feel like the king of the woods.

Win70shooter
Bought a model 70 because I prefer: a wood stock in my hands, controlled feed, the three-position thumb safety, the looks and history of the Winchester.

Lester B.
Tikka T3X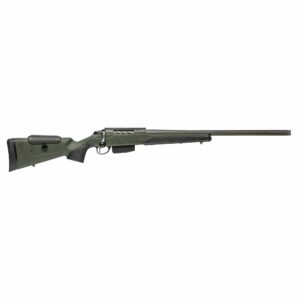 The T3X shines in the accuracy department, that's why it's a favorite among sharpshooters and newbies alike. It's consistent and reliable, even at extended ranges. The action on this rifle is a smooth operator, providing seamless bolt operation every time.
The T3X also comes with a modular stock, adjustable length of pull, and a comfortable grip, contributing to a more personalized fit and comfortable handling. The synthetic stock, while functional, lacks the charm of a traditional wooden stock, which might turn away some traditionalists.
However, the T3X falls on the pricier side, which could be a hurdle for some enthusiasts. And there are fewer aftermarket options available compared to some other models.
Pros
Finely crafted and durable
Excellent ergonomics
Very accurate
Smooth action
Cons
Pricey
Limited aftermarket
What Customers Say
Had an awesome afternoon with the rabbits and the Tikka performed brilliantly.

TheLongGunProject
It's the first Tikka I've ever owned and I'm sure it won't be the last. It's amazingly accurate.

Mark Yaylor
Our Key Takeaways
Selecting the perfect 22-250 rifle doesn't need to be a brain-buster. Keep in mind the factors we discussed, and remember: the best rifle is the one that feels right for you. And whether you're a budget buyer, a dedicated hunter, or a precision shooting fan, there's a 22-250 out there with your name on it!
Be sure to mount the best 22-250 scope on your new baby for an unstoppable combo. Until next time, keep those barrels warm and your aim steady, folks!