Best Overall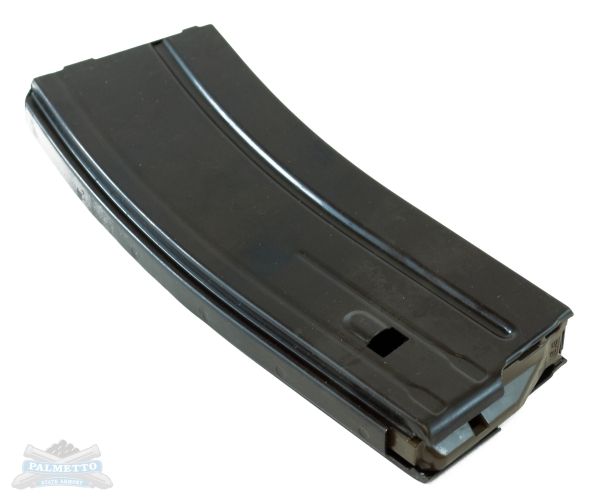 Palmetto State Armory D&H 6.8 SPC 25-Round AR-15 Magazine
Built for longevity and reliable performance.
Value: 9/10
Reliability: 9/10
Cost: 9/10
Best Value
ASC 6.8mm SPC 25-Round AR-15 Magazine
Offers consistent performance at a very competitive price.
Value: 9/10
Reliability: 7/10
Cost: 9/10
Best Capacity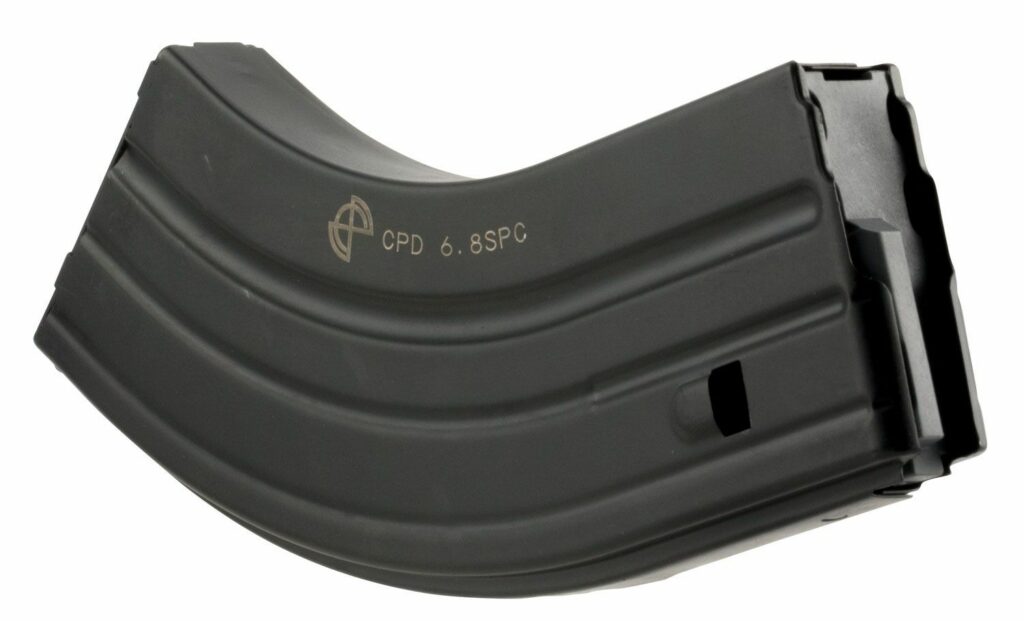 C Products Defense 6.8 SPC 28-Round Mag
Its durable construction guarantees it will last for years to come.
Value: 8/10
Reliability: 8/10
Cost: 8/10
Today, we'll dive into the world of 6.8 SPC magazines – a crucial yet often overlooked piece of shooting gear. Our mission is to guide you in finding the top-quality magazines that deliver exceptional performance, reliability, and value for money.
Why the 6.8 SPC?
Developed by the United States Special Operations Command (SOCOM), the 6.8 Remington Special Purpose Cartridge (SPC) was designed to offer better terminal ballistics than the standard 5.56x45mm NATO rounds used in AR-15. It has become the cartridge of choice for those seeking to combine power, accuracy, and manageable recoil in an AR-15 style platform.
This potent round deserves the best magazine to showcase its unique capabilities, and that's precisely where our journey begins.
Features to Consider When Choosing the Best 6.8 SPC Magazines
Reliability
When the chips are down, you need to trust that your magazine will feed reliably. A quality 6.8 SPC magazine ensures consistent, jam-free loading, making it a reliable partner in a variety of shooting conditions.
Compatibility
Ensure that your chosen magazine is compatible with your rifle. Not all 6.8 SPC magazines will fit every rifle chambered in this caliber, so check for compatibility before buying.
Capacity
The number of rounds your magazine can hold is crucial. More capacity means less time spent reloading, which can be a game-changer in fast-paced situations.
Quality and Durability
A magazine made from durable materials will withstand rough handling and harsh conditions. Look for magazines with strong springs, sturdy followers, and robust body construction.
5 Best 6.8 SPC Magazines
Best Overall: Palmetto State Armory D&H 6.8 SPC 25-Round AR-15 Magazine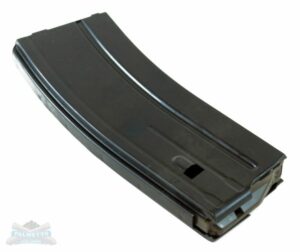 Built for longevity and reliable performance, the PSA D&H 6.8 SPC magazine takes the top spot. It combines superior reliability, robust construction, and a generous 25-round capacity. Its anti-tilt follower ensures smooth feeding, while its durable steel body can endure the harshest conditions.
However, some users may find the steel body of the magazine slightly heavier compared to polymer alternatives.
Pros
25-round capacity
Steel construction
Cons
Heavier than other brands
Limited firearm compatibility
What Customers Say
These seem to shoot well. Don't usually need 20+ rounds on that rifle, but have had no issues with them when I do. They seem to be well made.

Buck N.
Fit, form, function, is great. Finish is well done. Aprox. 850 rounds thru two of these mags. and no problems.

Charlie R.
Best Value: ASC 6.8mm SPC 25-Round AR-15 Magazine
For the budget-conscious shooter, the ASC 6.8mm SPC magazine offers unbeatable value. It boasts of a stainless-steel body, anti-tilt follower, and consistent performance at a very competitive price. It's a top choice for those who want quality without having to stretch their budget.
However, some users reported that the spring tension might be a little tight initially, requiring a break-in period. Also, while sturdy, its steel body might add a bit more weight to your gear than a polymer magazine.
Pros
Affordable
Sturdy steel construction
Comes with anti-tilt follower
25-round capacity
Cons
Heavier than other brands
Needs break-in
What Customers Say
These are well priced mags. And they work well in my 6.8 as well as my 224. They are metal so they are of good quality.

Joseph M.
This is the one you need if you want to shoot .224 or 6.8 reliably, price comes in just right and I have not had any problems at all with feeding or loading.

Jason T.
Best Capacity: C Products Defense 6.8 SPC 28-Round Mag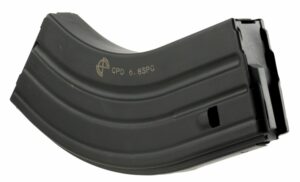 The C Products Defense Magazine takes the cake for the best capacity, with an impressive 28 rounds. Its reliable spring ensures consistent feeding, and the durable construction guarantees it will last for years to come.
However, the larger capacity may add some extra weight to your gear, which might be a concern for some users. Also, this mag is slightly larger than some of its counterparts due to the extra rounds it holds, which may impact the handling and portability.
Pros
28-round capacity
Made from stainless steel
Cons
Heavy
Bulky
May take some getting used to if you're accustomed to heavier pulls 
What Customers Say
Purchased two of these for a PSA 224 Valkyrie and had no issues. I would recommend this product.

Michael T.
Easy to load. Good product.

David U.
ProMag 27-Round 6.8 SPC Magazine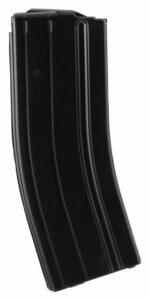 The ProMag 6.8 SPC Magazine is another high-capacity contender. It offers a 27-round capacity and a quality polymer construction. ProMag's reputation for reliability extends to this magazine, providing consistent feeding to enhance confidence in various shooting scenarios.
However, while generally durable, polymers might not endure as long as steel counterparts under extreme conditions. Some users also reported a tight fit in certain rifles, potentially requiring adjustments for smoother operation.
Pros
27-round capacity
Lightweight
Made from carbon steel
Cons
Tight fit for some rifles
Not as durable as steel mags
What Customers Say
Works perfectly with my Palmetto State Armory 6.8 spc upper and Aero lower.

Dale M.
Works as described. Nice heavy feel.

Dale S.
Precision Reflex Inc., AR-15 Magazine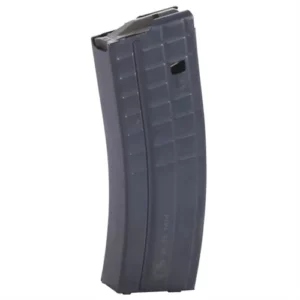 Made with a high-quality polymer body and stainless-steel spring, the Precision Reflex Magazine provides excellent performance and durability. It holds 25 rounds and has a transparent body, making it easy to monitor your ammo at a glance.
As a premium product, this magazine might be a bit pricier than other options on the market. Also, you must ensure compatibility with your specific firearm model, as the magazine may not fit all AR-15 styles.
Pros
Comes in 10, 15, and 25-round capacity
Made from steel
Tempered steel springs
Lightweight
Cons
Expensive
Limited compatibility
What Customers Say
Well built made in USA mag. Drops from magwell loaded or unloaded. Feeds good , follower is not a good fit to this mag. For range use i gave this mag 5 stars , but would not trust my life with this setup.

WJB
I was getting along with C-mags which are folded over and tack welded. These PRI magazines are welded into one piece without any overlapping folds. So you have a little more room for a longer COL and they have no sheet metal edges. The bottoms are much more solid as well.

Float P.
Our Key Takeaways
Choosing the right 6.8 SPC magazine is crucial for optimal shooting performance. The perfect blend of reliability, compatibility, capacity, and durability make the Palmetto State Armory D&H 6.8 SPC Magazine our top pick. However, every choice on this list will serve you well and enhance your 6.8 SPC shooting experience.
Remember, every shooter's needs and preferences vary, so make sure to consider what matters most to you. Now, all that's left is for you to take aim and make your pick!