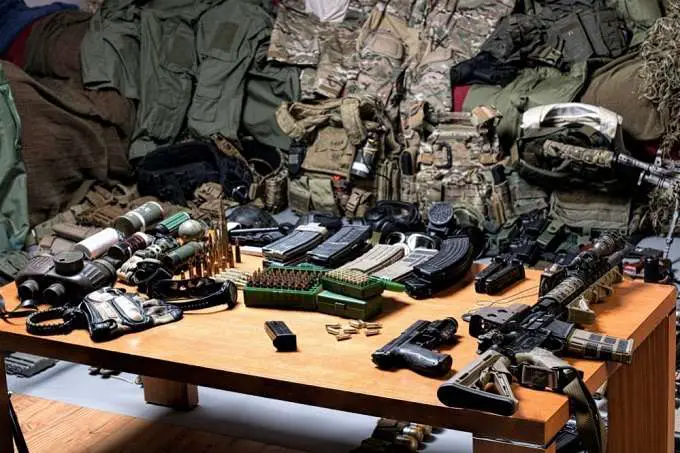 Best Gun Accessories
So you just started your journey as a gun enthusiast, and here you are, wondering if you're ready to hit the range for some target practice sessions. Worry no more! Because this article will help you complete your list of the best gun accessories and where to buy them! 
Best Gun Accessories
Optics
Optics play a major role in extending your range, improving your accuracy, and acquiring your target. Here are the optics that you'd be needing.
Scopes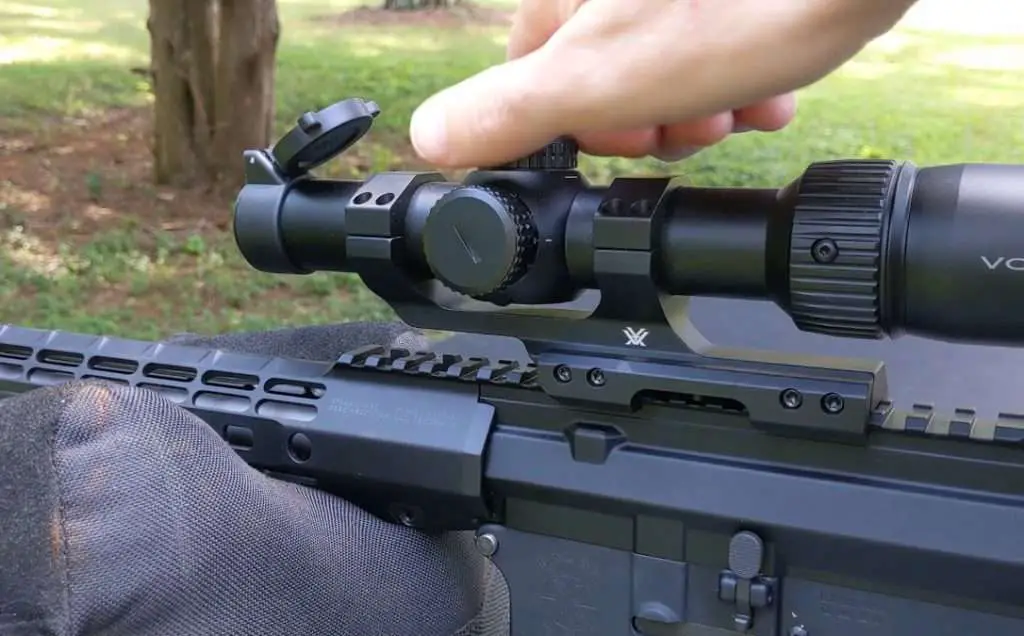 A rifle scope is like your rifle's (or shotgun's) other half. One won't function optimally without the other. When mounted with a reliable riflescope and the best 30mm scope rings, your weapon can go beyond its limits.
Spotting scopes have magnification high enough to really see your hits well from down range. However, they're really expensive.
Sights
Sights are like scopes with 1x magnification.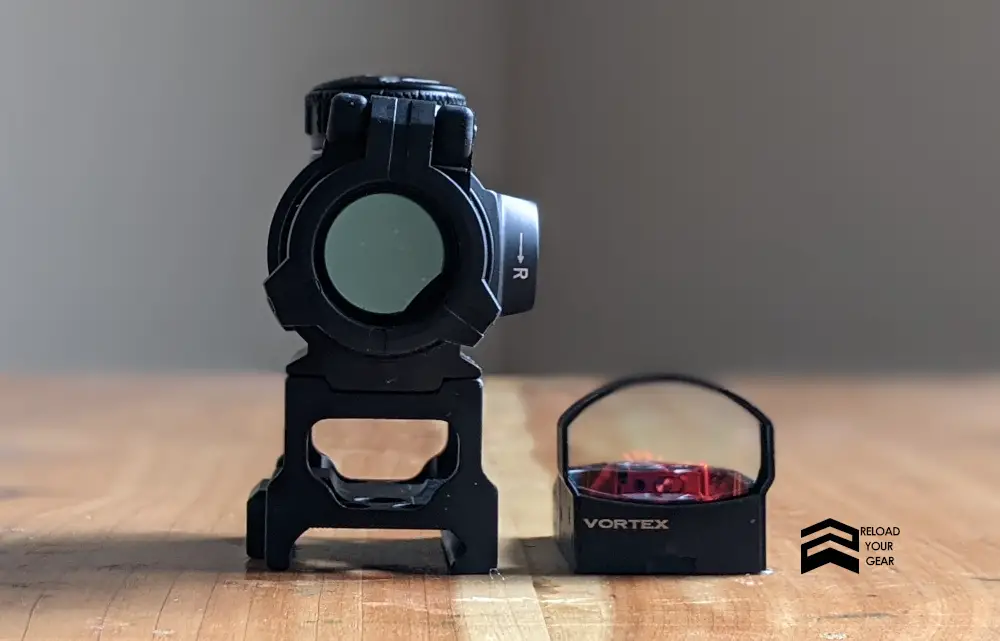 Red dot sights – Despite having no magnification, red dots are widely used for tactical applications and target shooting. A red dot sight helps you aim, shoot accurately, and shoot quickly with the help of the red dots placed on your target. Learn more about red dot sights from these articles.
Binoculars
Binoculars aid in observing your target especially from afar without pointing your gun at them! Plus they're much lighter for long-duration scouting and observing.
Rangefinder
A rangefinder is a tool that allows you to get closer to your prey without mistakenly snapping a twig. It also helps you improve your estimation skills and prepare for a long shot.
Magnifier
A magnifier is an optic "mounted behind a red dot, holographic, or other non-magnified sights." The best red dot magnifier "provides increased magnification to a shooter's view when they are engaged." These are great for shooting close and then quickly adding magnification to shoot at distant targets in competition or combat scenarios.
Control Enhancements
Barrels
Your gun's accuracy will greatly depend on its barrel. That's why a lot of gun enthusiasts upgrade their firearm's barrel. The longer the barrel, the greater the muzzle velocity and the more accurate the rifle is. But note that firearms with longer barrels are heavier and harder to maneuver. It means you'd have difficulty maneuvering your rifle due to extra length and weight, especially if you have short arms or when shooting in tight conditions.
If you're building a custom rifle, these resources should help:
Triggers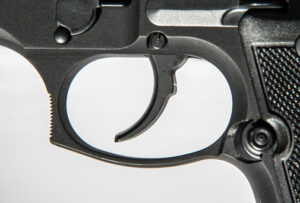 Upgrading your gun's trigger will enhance your accuracy because a clean and fast-action trigger results in less flinching and better sight alignment. Here's an informative article about triggers: CMC Triggers Review.
Grips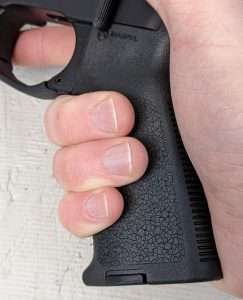 A pistol grip allows you to "manipulate the trigger and magazine release with only the index finger, while using the thumb to control the safety or selector switch, all without needing to remove the palm from the grip." Most pistol grips are textured. They provide additional grip and control especially when your palms get sweaty. This can be an issue (or not) depending on your preference. Some shooters prefer a more textured grip, while others are fine with less aggressive texturing as long as it gives them a steady grip. 
Ambidextrous Safeties
An ambidextrous safety is designed so that you can operate the gun using your non-dominant hand in case your dominant hand can't.
Ambidextrous Mag Releases
An ambidextrous magazine release allows both left and right-handed shooters quick and easy magazine release (and reload) using their non-firing arm and without removing their aim from the target. They give you flexibility in how you manipulate the weapon for a variety of scenarios.
Buffer System
Upgrading your buffer system will help you achieve a more consistent performance. Our article about Mil-Spec vs. Commercial Buffer Tube should be enough to get you started.
If you're putting together a .300 Blackout build, you need the best 300 Blackout buffer spring.
Muzzle Devices
Suppressors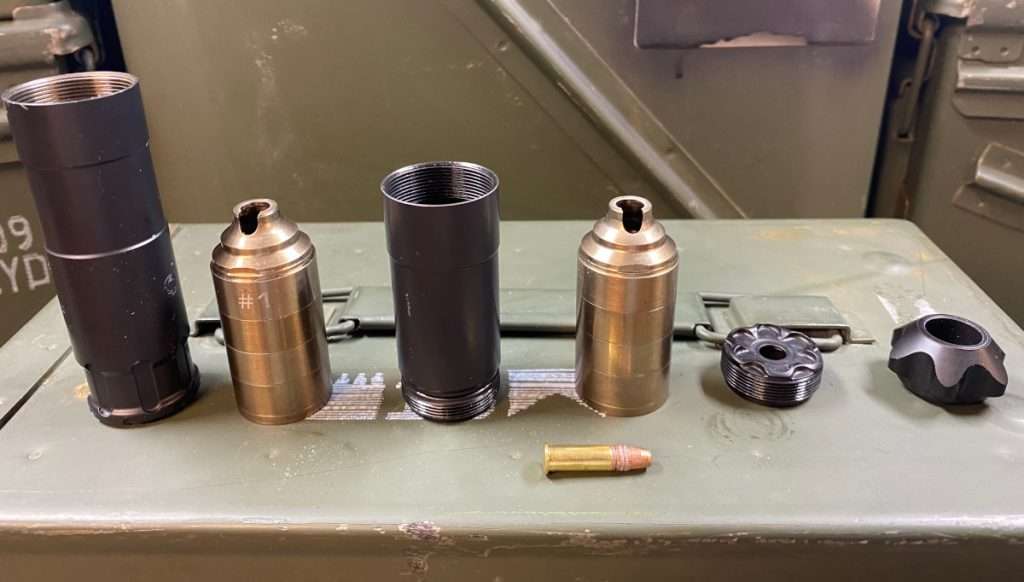 A suppressor "is a device that attaches to the gun barrel to reduce the noise from the gunshot. When a gun is fired, the bullet leaves the chamber and travels through the barrel; it instantly uncorks thousands of pounds per square inch (PSI) of gas pressure behind it."
One of our favorites is the Rugged Oculus 22 because it's very quiet, especially with subsonic ammo. Click on the article link for a more detailed review plus steps on how to purchase and maintain a suppressor.
Muzzle Brake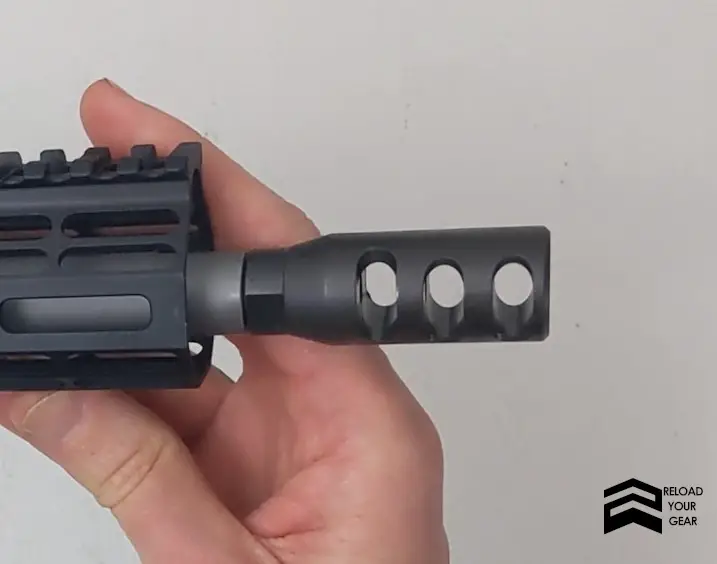 A muzzle brake is also called a recoil compensator. It's part of the muzzle or the barrel that's responsible for redirecting "a portion of propellant gasses to counter recoil and unwanted muzzle rise." If you're looking for a firearm-specific muzzle brake, these articles should help:
Shotgun Choke
A shotgun choke is a threaded cylindrical tube attached to the shotgun's barrel to either spread out or constrict the pellet pattern. To know more about the different choke types, this article should help: "Which Shotgun Choke is the Most Open?"
Flash Hider
A flash hider or flash suppressor is a device connected to the gun's muzzle. It reduces the "visible signature while firing by cooling or dispersing the burning gasses that exit the muzzle, a phenomenon typical of carbine-length weapons." 
Striker Control Device
A Striker Control Device is a hinge-like "device that lets you know when the striker of your Glock is moving." Langdon Tactical Technology, Inc. describes it as a "cover plate for your Glock pistol that blocks the rearward motion of the striker when thumb pressure is applied to the back of the slide – similar to a hammer on a DA/SA hammer fired pistol."
In short, it's a safety device to make sure you don't shoot yourself in the leg when holstering and unholstering your pistol!
Shell Holders
Shell holders are used for storing several additional rounds of ammunition at a convenient place on your gun for quicker reloading and follow-up shots. They can be mounted on the rear of the stock or on guns with accessory rails. 
Bipods
Along with getting a powerful scope, mounting your rifle on a durable and stable bipod will exponentially increase your accuracy when shooting. These are really popular for long-range shooting and competitions.
Here are our best bipod reviews:
Sling
A sling comes in the form of a harness or a strap and is attached to the rifle or shotgun. Its primary function is to assist in carrying the firearm conveniently. It also helps in improving accuracy as it stabilizes the firearm during aiming.
Target Acquisition
Laser Lights
Laser lights help in quickly locating your target, especially in low-light conditions. Laser lights come in green, white, and red. But some brands have multiple LED modules (red, green, and white) that are interchangeable depending on the shooting application. 
Both red and green light are better than white light when it comes to hunting applications. But some hunters still prefer to use it. White light is also best for people in law enforcement and filming at night.
Flashlights
Tactical or survival flashlights are brighter than regular flashlights. They also have special features that can be used for self-defense and emergencies. Check out our Streamlight vs Surefire article to find out which weapon light brand is better.
Range Bag
Range bags are made from high-quality materials and are designed to accommodate guns and shooting accessories and keep them organized, protected, and secure.
Ear Protection
Ear protection gear are like earphones or headphones. They're designed specifically to tune out the noise made by your gun when firing and normally allow you to hear commands from the range safety officer more easily.
Maintenance
One of the most vital parts of owning a gun is maintaining it. A well-maintained gun will last a long time and isn't prone to misfires or accidents.
Gun Cleaning Kit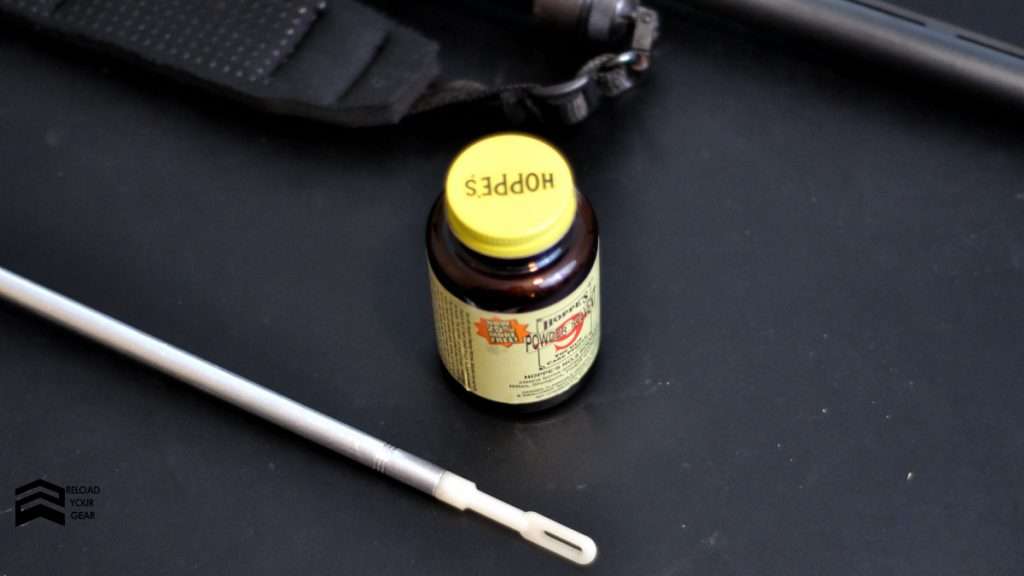 Gun cleaning kits consist of the most essential cleaning supplies, such as a cleaning rod or brush, cleaning patches, and a solvent, some kits even have bore snakes included. Never settle for low-quality gun cleaning kits, particularly when it comes to cleaning solvents. Cheap solvents will degrade your gun's parts and will affect its performance.
Reloading Gear
Reloading your own ammo allows you to shoot more consistent rounds and is more cost-efficient than buying new ammo. 
Brass Catcher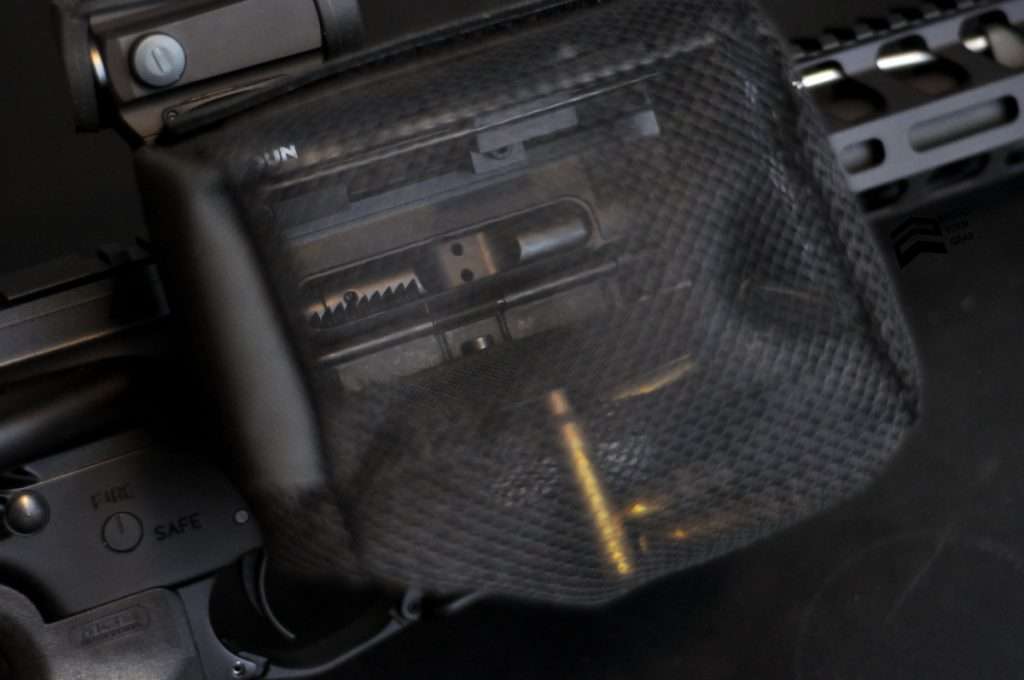 A brass catcher keeps your brass from getting flung everywhere so it remains in mint condition. Plus, looking for used shells all over the range can be tiring and tedious.
Reloading Kit
The best reloading kits include the reloading press, die bushings, powder measure, cutter, and chamfer tool. Some kits have more accessories than others, but watch out for low quality add-ons! We suggest focusing on quality over quantity.
Brass Tumblers
Brass tumblers clean used cartridge cases quickly and efficiently so they can be reloaded. Remember that dirty and moist brass can be a safety hazard.
Conclusion
As helpful as these accessories are, remember that buying them all at once is not mandatory. If you can, then that's nice! But if not, prioritize the ones you need most, then buy the less important accessories next time – like what they say, baby steps. And before you know it, you'd already be fully equipped with all the necessary shooting and gun accessories.
Speaking of accessories, here are firearm-specific upgrades you'll surely love:
Found a great gun but not sure if it's worth it? Check out our gun reviews for a list of reliable guns, you might even find "the one" there!
Last update on 2023-09-27 / Images from Amazon Product API