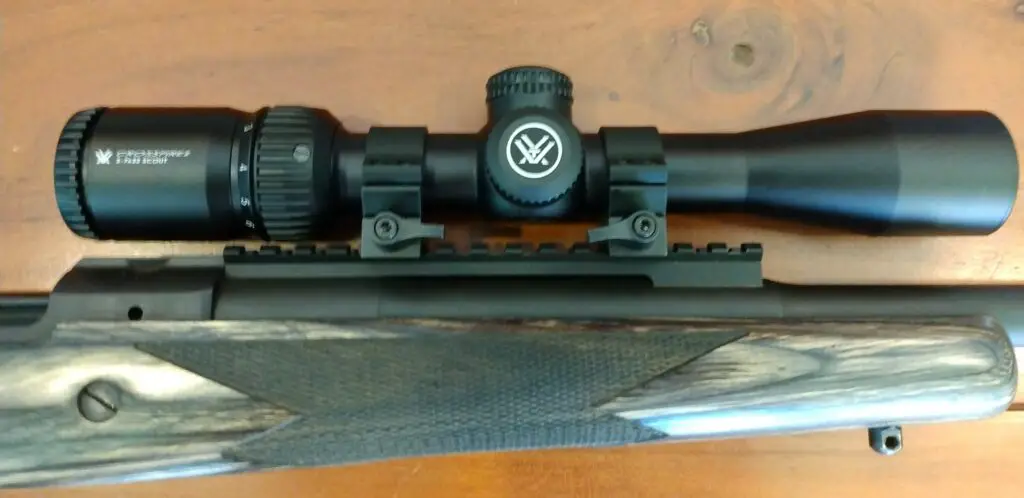 You're out in the wilderness, lining up your rifle for that perfect shot, and then it happens – your scope is misaligned. Don't let this be you! Quick Detach (QD) scope mounts are the secret weapon that many hunters and precision shooters keep in their arsenals (like us!). Stick around as we name our top pick for the best quick detach scope mount.
Table of Contents
Comparison of the Best QD Scope Mounts
Model
Burris P.E.P.R. 30mm Scope Mount
American Defense AD-RECON 30 STD Riflescope Optic Mount, Black
Vortex Optics Precision Quick-Release Extended Cantilever 30mm...
Warne 1 Inch Quick Detach Rings Medium Matte 201LM, Black
Leupold Quick Release (QR) Weaver-Style Scope Rings
Mounting Type
Maxima/Weaver and Picatinny Rail Mount
Model
Burris P.E.P.R. 30mm Scope Mount
Model
American Defense AD-RECON 30 STD Riflescope Optic Mount, Black
Model
Vortex Optics Precision Quick-Release Extended Cantilever 30mm...
Model
Warne 1 Inch Quick Detach Rings Medium Matte 201LM, Black
Mounting Type
Maxima/Weaver and Picatinny Rail Mount
Model
Leupold Quick Release (QR) Weaver-Style Scope Rings
What is a QD Scope Mount?
Imagine being able to swap your rifle's optic in seconds without losing zero – a QD scope mount makes that possible. It's an indispensable device that allows you to attach or detach your scope swiftly and effortlessly, all while maintaining its accuracy.
How to Choose the Best Quick Detach Scope Mount
When picking out the best QD scope mount, there are several factors to consider. It's not simply about being able to attach and detach your scope quickly, but also about the specifics of the mount itself. Let's take a look:
Size and Weight
The first thing to consider is the size and weight of the mount. A mount that is too heavy can unbalance your rifle, making it difficult to aim correctly and comfortably. However, a mount that's too light may not provide the stability needed for accurate shooting. Look for a QD scope mount that strikes the right balance, offering robust construction without overly contributing to the weight of your firearm.
Compatibility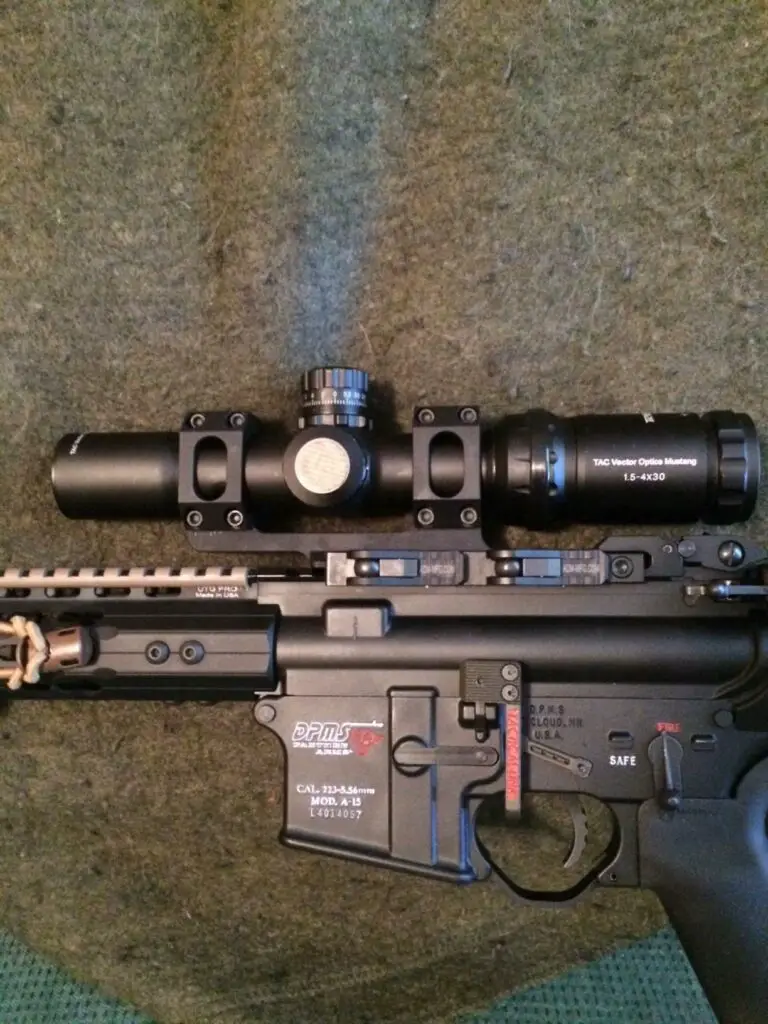 The next thing to check is compatibility. Not every mount is designed to fit every scope or rifle. Before making a purchase, ensure that the mount is suitable for the diameter of your scope's tube and that it matches your rifle's rail system. A misfit can lead to instability and inaccurate shooting.
Installation
A good QD scope mount should also offer easy installation and detachment. Ideally, it should not require the use of special tools or extended periods. Look for mounts with simple yet secure clamping systems, as these will allow you to make quick changes in the field if necessary.
Durability and Material Quality
Durability is another critical factor. A QD scope mount made of high-quality materials like aircraft-grade aluminum can withstand heavy usage and harsh environmental conditions. Poor-quality mounts may not hold up to the rigors of the field and could potentially harm your scope or rifle in the long run.
Stability
Finally, stability is essential when choosing the best quick detach scope mount. Even with quick detachment and reattachment, a good mount should keep the scope stable, ensuring it maintains zero after repeated use. This means your scope will still be accurately aligned with your target, even after it's been removed and reattached.
5 Best Quick Detach Scope Mounts
Best Overall: Burris P.E.P.R. 30mm Scope Mount
The Burris PEPR 30mm Scope Mount features Picatinny-style tops that allow for additional accessories to be attached, amplifying its functionality. Built from robust materials, our best quick detach scope mount pick does not shy away from tough conditions, remaining reliable and sturdy in various environments. This quality construction translates into longevity, giving you confidence in its durability over time.
What we love most about the P.E.P.R. mount is its fantastic accuracy. Despite being a quick detach mount, it does an excellent job maintaining zero, ensuring your shots always find their mark. Its design offers ample room for scope positioning, making it adaptable to different shooting styles and preferences. 
However, this mount's robust build brings with it a notable weight. While this contributes to its stability and ruggedness, we find the additional weight a bit cumbersome, especially during long shooting sessions. Also, the P.E.P.R. mount sits at a higher price point compared to some of its competition. While the cost is justified by its quality, it may deter those working with a tight budget.
Pros
Very accurate
Holds zero well
Solid construction
What Customers Say
Used this for a Burris scope on an AR pistol. Initially I did not get the mount tight enough. I had to retighten it and after about 550 rounds it is still very tight. Holds the scope true and I don't have to rezero at all. Very nice mount, no issues at all.

Gary
Burris has been around a long time, and they make great products. this mount keeps a zero when you take it on and off ! Sturdy and is great for an AR rifle ! The price is very good compared to the quality. Any other mount will cost you way more. It is heavy but worth it for the performance and function.

Richard E. Gould
Best Quick Detach Scope Mount for AR-15: American Defense AD-RECON 30 STD Optic Mount
Ah, the American Defense AD-RECON, we were looking forward to giving this optic mount a review as it's one of the best quick detach scope mounts on the market. It features a fully adjustable design so it's compatible with almost every type of rail system. It's precision-machined 6061-T6 aluminum and sports a hard-coat type 3 Mil-Spec anodized finish, so expect lifetime durability. The AD-RECON also boasts a wide clamping surface that guarantees superior rail surface engagement.
However, its exceptional quality comes with a higher price tag. While the performance justifies the cost, it might not work for those looking for budget-friendly options. Also, as it's especially designed for the AR-15, it may not offer the same level of performance and fit with other types of rifles.
Pros
Easy installation
Toolless adjustment
Quick detachment
Smart locking system
Solid construction
What Customers Say
Very high quality mount. Does what it's supposed to do. Easy to mount and remove with the quick release system. The mount levers are adjustable without any tools which make it a breeze to get just the right tension for any rifle you use this on.

David D.
Use on the rail on my gun. Interchanges from thermal to regular scope and still holds accuracy.

Charles Vaughn
Best 30mm Quick-Release Scope Mount: Vortex Optics Precision Quick-Release 30mm Riflescope Mount
The first thing that grabbed our attention about this Vortex Optics mount is the build quality. Vortex really pulled out all the stops with their use of high-grade materials. With its precision machined from 6061 T6 aluminum construction, we feel like we could take it through a hurricane, and it would still come out ready to assist in pinpoint targeting. It's not just all show and no go, though. The quick-release function is smooth as butter, making attaching and detaching a breeze. 
Another thing that we admire about this mount is the extended cantilever design. This is a godsend for someone who likes to experiment with eye relief and shooting positions. This mount offers the flexibility you need to get the most out of your riflescope. 
However, this mount's size can be a bit overwhelming, especially if you're pairing it with a compact rifle. But if you've got a full-sized rifle and you're seeking rock-solid stability, this is right up your alley. Another point worth noting is the hefty price tag. 
Pros
Easy mounting and dismounting
Extended cantilever design
Solid construction
Comes with Vortex warranty
What Customers Say
This is an impressively solid mount. That being said, it is a little taller than I would've liked. I got it for my Rem 700 hunting rifle because I want to be able to take the scope off once a year to send in for tuning without losing my zero every time. I like the mount though, it's super stout, which I need for a 300 remington ultra mag. I don't think the height will be a problem, just need to get used to it.

Hank
Heavy and clunky but certainly sturdy.

Michael B.
Best Quick Detach Scope Mount on a Budget: Warne 1 Inch Quick Detach Rings
Just like a good cup of joe doesn't always come from a fancy café, a quality scope mount like the Warne 1 Inch Quick Detach Rings doesn't always break the bank.
Now, don't get us wrong. We love a good high-end accessory as much as the next shooter. But when we crossed paths with the Warne 1 Inch Quick Detach Rings, we realized that it's a real bang for your buck.
The first thing we love about it is how light it is. The installation process? As easy as pie. The quick-detach feature is the cherry on top, making it simple to swap scopes in and out with ease.
Now, let's be real. With a budget-friendly tag comes some budget-friendly features. While the Warne Rings hold up reasonably well, they may not offer the same robust stability as some of their more expensive counterparts. 
Similarly, while the lightweight design is a blessing for those long shooting days, it could affect stability. 
Pros
Affordable
Lightweight
Easy installation
Cons
Not as stable and solid as other brands
What Customers Say
Great rings and easy to install and use. The Buhler style clamp design firmly holds the scope under recoil and does not damage the scope. The scope firmly and easily locks onto a pic rail for repeatable zero. The adjustable indexing on the QD levers is a nice touch.

Flemjasmo
This is the second pair of Warne QD rings I have purchased. These rings are solid, hold zero, and are a breeze to install. Even after removing the scope and putting back on, zero is still good.

Steve
Leupold Quick Release Weaver-Style Scope Rings
When Leupold says "quick release," they mean business. These scope rings have a knack for making mounting and dismounting as effortless as flicking a switch. 
But it's not all about speed. What caught our attention was their solid build quality. You can take these scope rings through drizzles, dust, and dramatic temperature swings, and they'll hold up like champs. And no matter how many times you remove and remount your scope, the Leupold Rings will hold their zero like a pro.
That being said, nothing's perfect, right? And one downside to these scope rings is the difficult installation. Another minor drawback is their bulkiness. They're not exactly the slimmest scope rings on the market. But hey, we'd rather have solid and sturdy than slim and shaky. 
Pros
Affordable
Quick release
Holds zero well
Cons
Bulky
Difficult to install
What Customers Say
Good mounts for the price. I have no problem with them holding zero. I feel the engagement to the rail could be better.

Adam V. Floyd
Needed medium height to clear the Vortex Crossfire II Scout. I like that I can easily remove this scope in the field without any tools should it fail. Fit the Picatinny rail just fine. Ordered up the Wheeler in-lb FAT Wrench to properly torque the rings. Money well spent.

Chris S.
Conclusion
Choosing the best quick detach scope mount can feel as challenging as hitting a bullseye on a windy day. But with the right knowledge and a careful evaluation of your needs, it becomes a whole lot easier. Whether you prioritize size and weight, compatibility, ease of installation, material quality, or stability, there's a QD scope mount out there for you.
Last update on 2023-09-13 / Images from Amazon Product API