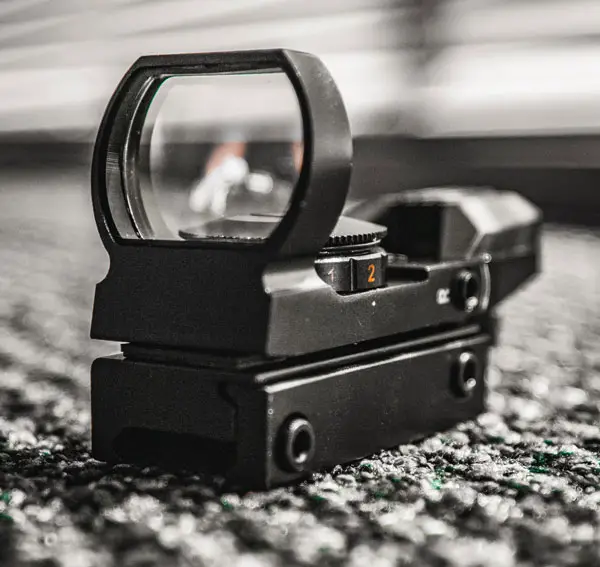 Ever been on a hunt, hoping to get that perfect shot only to find that your sight failed you? Or perhaps you're an avid target shooter needing to up your accuracy. Whichever the case, the right optic can significantly enhance your shooting experience. Today we take a comprehensive dive into the MCG Reflex Red Dot Sight, one of the new kids on the block that has stirred up quite the conversation in the shooting world.
Table of Contents
Bottomline
The MCG Scorpion reflex red dot sight scores big with its excellent optical clarity, durable build, and extensive battery life. Despite lacking an auto brightness feature and having slightly tricky adjustments, it remains a stellar addition to any shooter's arsenal.
Pros​
Compact and lightweight design
Excellent optical clarity
Durable construction
Long battery life
Wide field of view
Multi-coated lens
Cons
Expensive
No auto brightness feature
The adjustments can be a bit finicky for some users
What Customers Say​
Once they're properly mounted and sighted-in, they're extremely intuitive to use.

Trace Munson
Better Reliability: Aimpoint PRO Red Dot Reflex Sight​
This sturdy, ready-to-mount scope has 6 daylight settings and 4-night vision-compatible settings. So your optic performs at its peak no matter how bright or dark it is. 
The Aimpoint PRO also guarantees an increase in first-shot hit probability because it uses the 2 MOA Red Dot. This will also allow you to acquire your targets quickly. 
We find it impressive how the Aimpoint PRO lets you shoot with both eyes open. And thanks to its transparent lens cover, you can easily aim in direct sunlight while protecting your lens from external impacts. 
Better for the Money: CVLife 1X22X33 Reflex Sight
Sale
CVLIFE 1X22X33 Red Green Dot Gun Sight Riflescope Reflex Sight for...
Tubeless design with 33mm reflex lens aperture provides a wide field of view, suitable for rapid-firing or shooting of moving targets besides normal shooting
Dual illuminated ( red and green);4 reticle shapes in one reflex sight, provide various choices in different occasions, like sunshine, cloudy day.
Parallax corrected & unlimited eye-relief, improving the accuracy of holographic sights. Allen head screw type windage and elevation click adjustments, with locking screw, easy to adjust zero and hold...
The CVLife 1X22X33 Reflex Sight features Allen head screw type windage and elevation adjustments with locking screw, easy to adjust, and holds zero well. It also guarantees optical clarity, thanks to its anti-glare reflective coated lens. Its tubeless design also offers a wide field of view, so it's perfect for rapid-firing or shooting moving targets.
MCG Reflex Red Dot Sight Specifications​
AR-compatible 20mm integrated mounting base
Massive 33mm lens for ideal field of view
Unlimited eye relief w/parallax correction
Shockproof and water-resistant
Weight: 3.76oz
Dimensions: 3.11″ x 1.14″ x 2.13″
Red & Green reticle options
CR2032 battery included
First Impression: MCG Reflex Red Dot Sight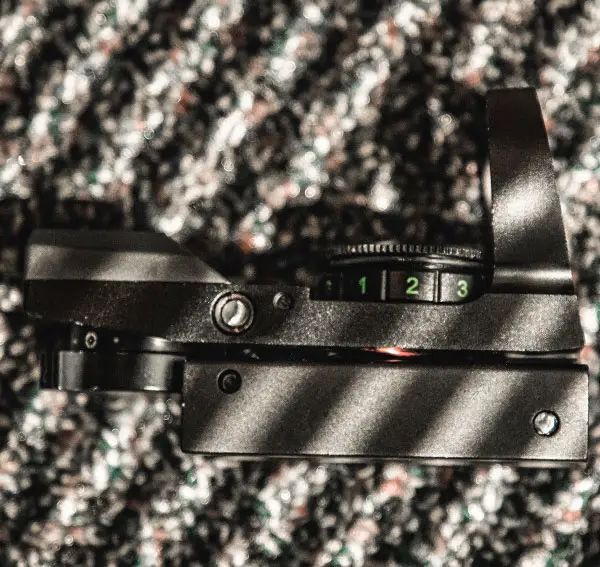 Unboxing the MCG Scorpion Reflex Red Dot Sight, the first thing you notice is the compact design. Weighing in at just 7.41 ounces, this little gem doesn't add any significant weight to your firearm, making it ideal for extended shooting sessions. It sports a sleek black matte finish, giving it an impressive professional look.
MCG Reflex Red Dot Sight Features
Compact and Lightweight
The MCG reflex red dot sight's compact design allows for an unobtrusive addition to your firearm. The lightweight feature also reduces the bulkiness that is common with other red dot sights, which is a huge plus if you're planning on carrying your gear around all day.
Optical Clarity and Field of View
The MCG Scorpion boasts an excellent optical clarity, a feature highly appreciated by sharpshooters. With a 22 mm objective lens and a wide field of view, it offers great visibility, allowing you to pick your targets easily, even in low light conditions. The multi-coated lens also cuts down on glare, providing clear, high contrast images.
Durability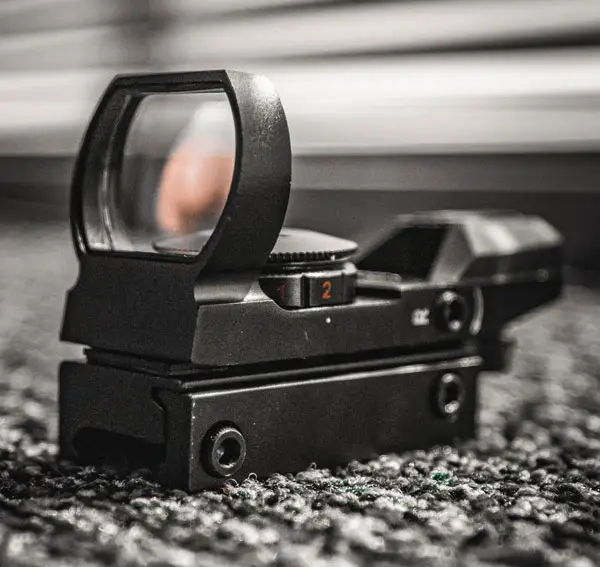 Constructed from aircraft-grade aluminum, this red dot sight is built to withstand tough conditions. It's shockproof, fog proof, and waterproof, ensuring that the elements don't compromise your shooting experience.
Long Battery Life
With up to 50,000 hours of battery life, you can rest assured that the MCG Scorpion won't die on you during those critical moments. It uses a common CR2032 battery, which is both affordable and easy to find.
Conclusion
In the ever-evolving world of optics, the MCG Scorpion Reflex Red Dot Sight stands out with its robust set of features. The compact and lightweight design, impressive optical clarity, and exceptional durability make it a worthy investment for any shooter.
Though it lacks an auto brightness feature and some users have found the adjustments a bit fussy, its overall performance and benefits greatly outweigh these minor inconveniences.
Last update on 2023-09-09 / Images from Amazon Product API