Our Top Picks
Best Overall 300 Blackout Barrel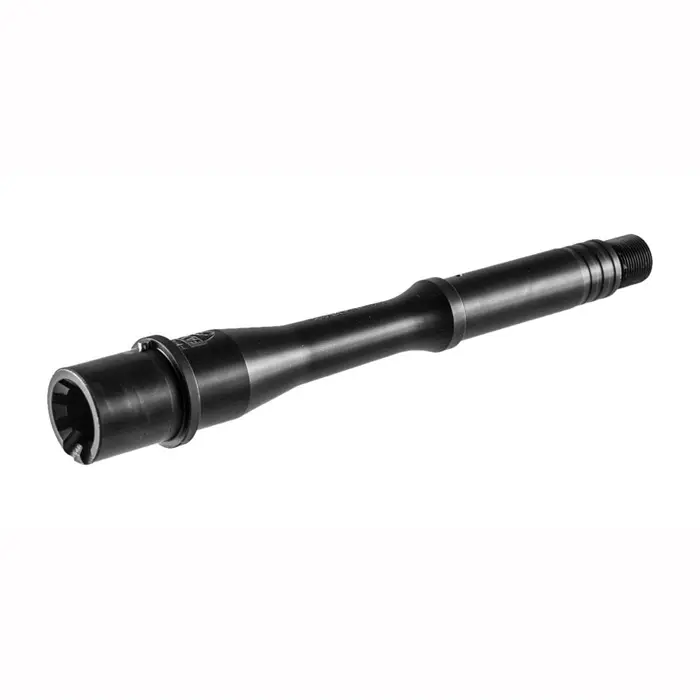 Faxon Firearms 300 Gunner Rifle Barrel
Designed for increased accuracy and reliability.
Value: 9/10
Performance: 9.5/10
Cost: 9/10
Best 300 Blackout Barrel on a Budget

PSA 10.5-Inch CHF 300 AAC Blackout 1:8 Pistol Gas Barrel
This underrated barrel is surprisingly reliable!
Value: 9/10
Performance: 8/10
Cost: 9/10
Best for Short-Barreled Rifles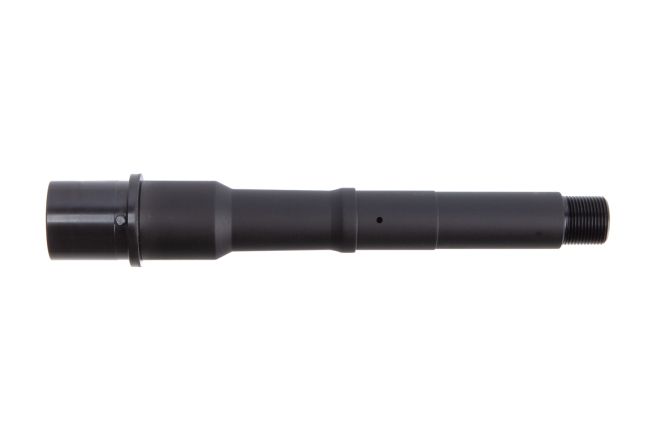 Rainier Arms Select 300 BLK Barrel
The perfect choice for your SBR.
Value: 8.5/10
Performance: 8.5/10
Cost: 8/10
Best for Precision Shooting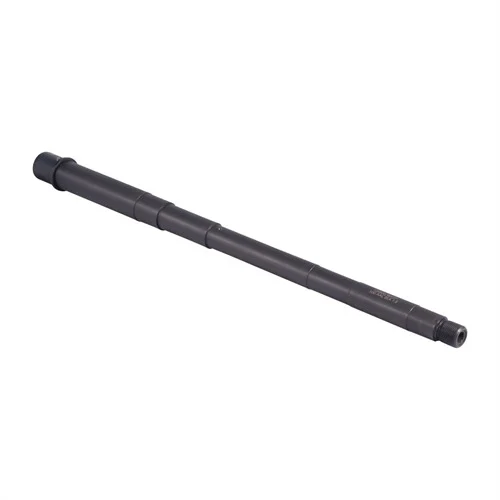 CMMG, Inc .300 AAC Blackout Barrel
Delivers precision like no other.
Value: 8/10
Performance: 9/10
Cost: 7.5/10
The 300 Blackout is an efficient cartridge that excels in several shooting applications like hunting or precision shooting. If you're building a custom 300 BLK rifle, choosing the best 300 Blackout barrel is critical. We'll show you our selection process.
How to Choose the Best 300 Blackout Barrel
Length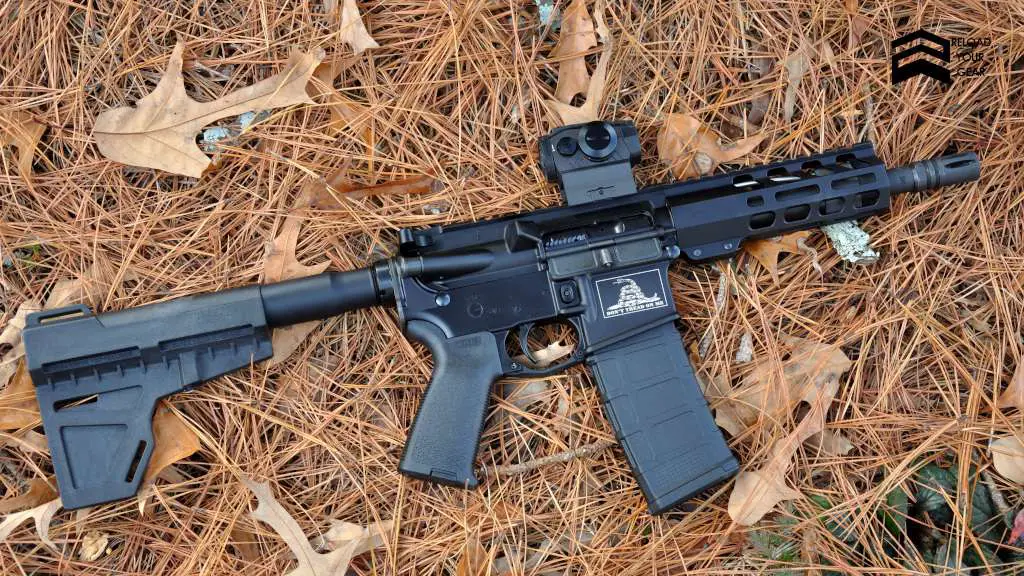 300 Blackout barrels come in two configurations: pistol-length barrels (6″ to 12″ typically) and carbine-length barrels (16.5+" long).
The longer the barrel, the greater the muzzle velocity and more accurate your rifle is. But take note that firearms with longer barrels are heavier. It means you'd have difficulty maneuvering your rifle due to extra length and weight, especially if you have short arms or when shooting in tight conditions.
Also, most 300 AAC Blackout factory ammo burns powder efficiently in barrels 9 to 10 inches long, therefore the improvement in accuracy isn't that noticeable beyond that. So think long and hard if you really need a barrel that's longer than that or if it's practical.
If you want a pistol-length barrel with a standard shouldered stock, you need to secure a permit from the ATF so you can own and shoot it. And, the ATF is currently pushing for tighter regulations on formerly pistol braces too.
Weight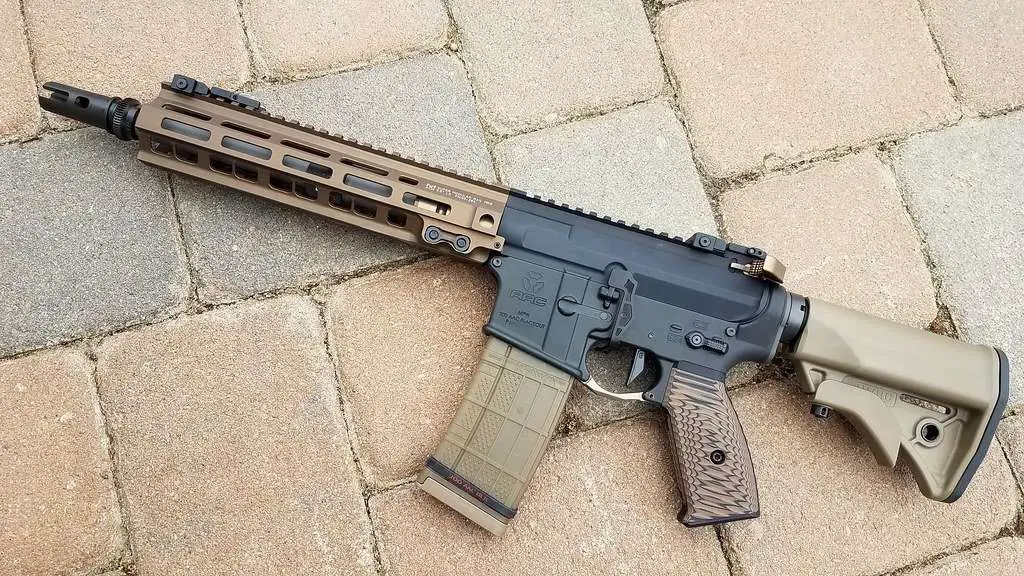 A heavy barrel equals a heavy rifle. Think about this when choosing your 300 Blackout barrel, especially if you'll be mounting other gun accessories that can add to your rifle's overall weight. A heavy rifle will help dissipate heat faster from sustained fire and can handle recoil better. But it will also be difficult to carry especially if you have to run around.
Twist Rate
Your barrel's twist rate should be able to stabilize your bullets at all of the ranges you expect to engage targets.
The twist rate indicates how much a bullet will spin for every full rifling rotation. Subsonic loads have heavier bullets weighing 225 grains and above so they'll perform better with 1:8 twist rate. Supersonic loads have lighter projectiles (85 to 125 grains) so a 1:7 twist rate will be more efficient.
If you also want to upgrade your buffer assembly, you need the best 300 Blackout buffer spring.
Profile
The barrel's profile or contour immensely affects the rifle's overall performance. A heavily contoured barrel offers increased accuracy and faster heat dissipation. There are three types of barrel profiles:
Pencil barrels – are affordable but less durable and thinner.
SOCOM barrels – fairly durable barrels that offer medium contouring. 
Government barrels – are extremely durable but are very heavy.
Rifling
As for rifling, you can choose between button rifled, 5R rifle, and cut rifled barrels. Despite being more accurate, cut and 5R rifling can mostly be found in premium barrels and are more expensive. Button-rifled barrels are more common because they're easier to manufacture and are more affordable.
Material Construction
A high-quality barrel is constructed from one of these; 4140 hardened steel, 4150 steel, 416 Stainless Steel, and 416R Stainless steel.
If your priority is resistance from extreme temperatures, corrosion, and rust, go with a stainless steel barrel. But if you want your barrels rock-solid, you can't go wrong with chromium-molybdenum-vanadium alloys like the 4140 and the 4150. These alloys are tougher than normal carbon steel because they undergo thermal treatment to obtain stronger physical properties.
You might also want to consider a threaded barrel for when you decide on adding a suppressor.
6 Best .300 Blackout Barrels
Best Overall: Faxon Firearms 300 Gunner Rifle Barrel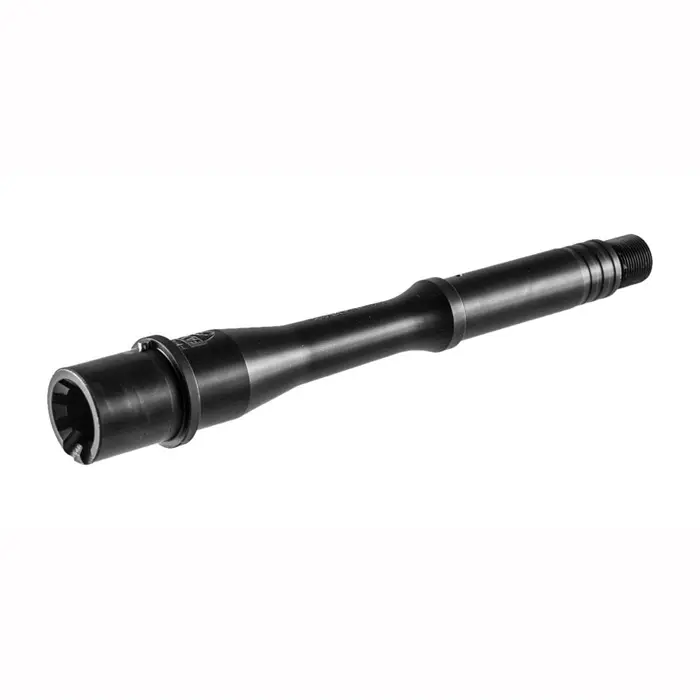 Our top pick features a pencil profile that promotes easy handling because it's designed so that the center of gravity is shifted rearward. This means that the rifle is easier to maneuver because the weight is distributed under the support hand.
The Faxon Firearms 300 Gunner rifle barrel is manufactured from hardened 4150 Chrome moly, which is lightweight but rigid, therefore offering increased accuracy. It comes with a black QPQ nitride finish with an additional NP3 coating for ultimate resistance to surface wear, corrosion, and rust. It's also designed to withstand fire.
This barrel has a 1:8 twist rate and is available in 7.5″ and 10.5″, with a gas port drilled for pistol-length gas tube, and in 16″ with carbine-length gas port.
Pros
Fire-resistant
Improved accuracy from 5R rifling system
Easy to install
Cons
The 7.5″ barrel is a little too short and the twist rate isn't enough to stabilize the round
Needs additional fitting
What Customers Say
Used this in an AR pistol build, loving the results! Nickel size groups at 50yards, with merely a Romeo5 red dot. Can easily reach 100yard kill zone with Hornady 135grain supersonic. No issues with ejection with all 3 pistol, H1, and H2 buffers(keeping H2 buffer in for best ejection pattern). Never had any headspace issues with either Faxon barrel builds yet. Simply can't go wrong buying a Faxon barrel!

SilentHooty
Very good looking barrel, but is not dimpled for gas block, which would have been nice.

Gunner Gary
Best Budget: PSA 10.5-Inch CHF 300 AAC Blackout 1:8 Pistol Gas Barrel

This reliable PSA barrel is a cost-efficient option if you're looking to build a pistol-length AR. It's forged from chrome-moly vanadium with its interior also lined with chrome for increased durability.
For protection from oxidation and corrosion, this barrel is coated with mil-spec grade phosphate. Its 1:8 twist rate and length of 10.5 inches is the perfect combo for stabilizing the 300 Blackout.
PSA also offers a reliable .300 Blackout upper so you might want to check it out.
Pros
Affordable
Durable 
Accurate
What Customers Say
Heavy metal tack driver.

WildMan
Well worth the money….tier 1.

Teresa M.
Best for Short-Barreled Rifles: Rainier Arms Select 300 BLK Barrel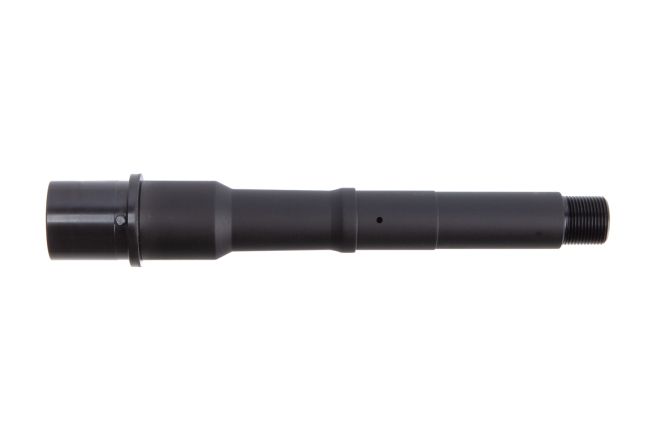 Rainier Arms barrels are machined meticulously by precision gunsmiths so accuracy is guaranteed.
This barrel comes with a five groove polygonal rifling that can shoot sub-MOA groups at 100 yards. It also features a medium contour that offers more precision and heat resistance without any additional weight.
You can also upgrade your SBR's whole upper to the best 300 Blackout SBR upper.
Pros
Comes with a limited lifetime warranty
Wear and corrosion-resistant
Easy to install
Cons
Not as precise as barrels with traditional rifling
A little expensive
What Customers Say
Great Barrel also come dimple also purchased the gas block from Rainier arms. Installation went smooth as butter. Shooting.25 MOA with 208gr Bullets at 100 yards. That insane!!! Thanks 😊 Rainier Arms.

Hugo L.
Best for Precision Shooting: CMMG, Inc .300 AAC Blackout Barrel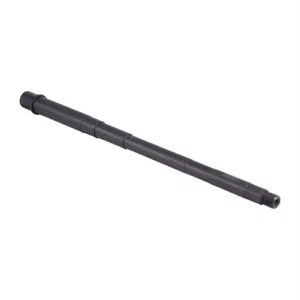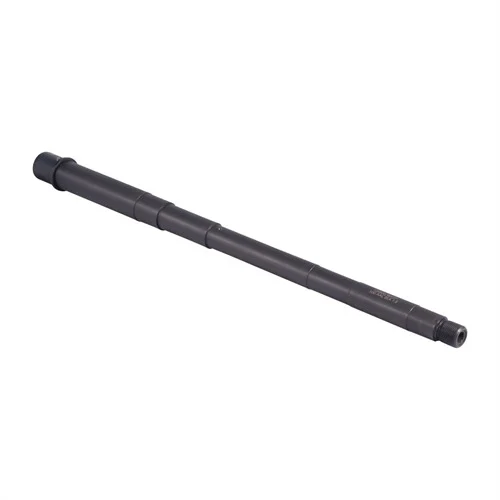 The CMMG .300 AAC Blackout barrel is constructed from 4150 chrome-moly vanadium steel that's more durable and resilient. It features a black nitride finish that's proprietary to CMMG. This coating makes sure that your barrel withstands corrosion and wear. It's designed for extreme precision and a longer lifespan so you'll definitely get your money's worth. 
This barrel may cost more than other brands but if precision is your priority, it's a reasonable investment.
Pros
Very precise
Corrosion and wear-resistant
Long lifespan
Cons
A bit expensive
Heavier than other brands
What Customers Say
Awesome barrel that gives me the accuracy I need for my custom build. It can be difficult to find the sweet spot of accuracy vs cost when shopping for AR barrels but this one seems to have found it for me.

Josh
I am using this in a pistol configuration. It is amazing. Using this barrel with a Yankee hill machine resonator and it functions flawlessly. Ran supersonic and subsonic ammunition without any problems.

JoePa
Ballistic Advantage Modern Series .300 AR Rifle Barrel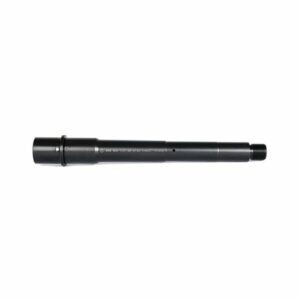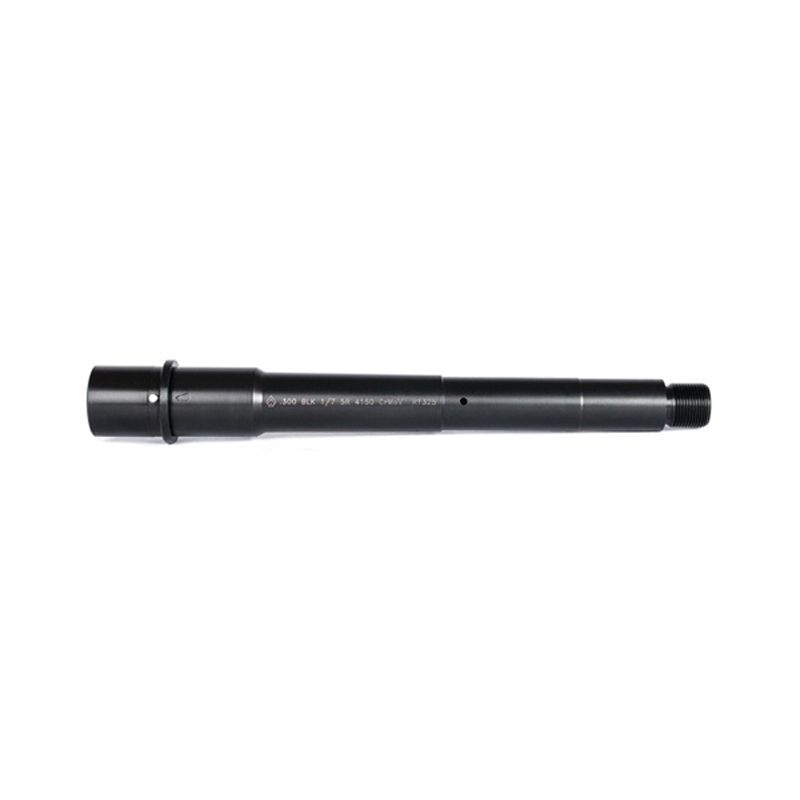 The Ballistic Advantage Modern Series .300 AR rifle barrel offers accuracy for all types of shooting as it can shoot sub-MOA groups at 100 yards.
This barrel also guarantees reliable feeding, thanks to its M4 feed ramps. Plus it's coated with QPQ coating that gives off a semi-matte look and protection from corrosion.
Pros
Durable and long-lasting
Very affordable
Cons
Only available in pistol-length gas system
What Customers Say
Barrel is great I've ordered a handful of BA barrels and never had a problem they all shoot great. This is my 3rd ba barrel I've used for a pistol build, all of them have shot sub moa and no problems. I've also built with the 20" and 18" barrels and they have all performed flawlessly.

Barber
Decent shipping. Looks like great quality. Will be building the 300 over the next couple of weeks, so I look forward to shooting it. I purchased this product because of the brand and it was a great price and AVAILABLE.

TPA Shooter
Wilson Combat Match Grade Barrel .300 AAC Blackout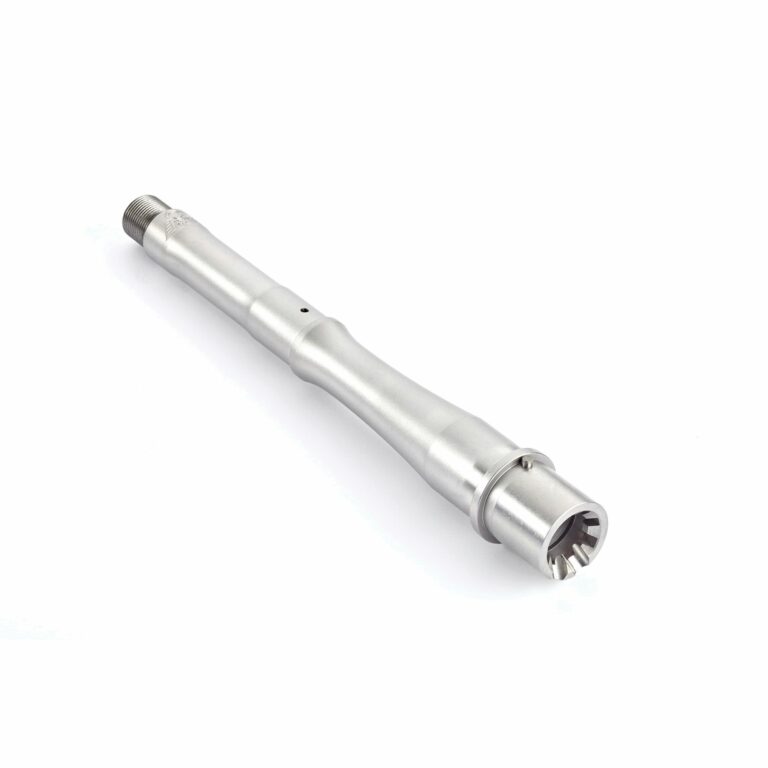 The Wilson Combat match-grade barrel may be last on our list, but it's definitely not least in reliability and precision. This extremely accurate barrel is perfect for competition shooting and hunting. That's because of its 6-grooved precision button rifling and top-quality muzzle crown.
This barrel was manufactured strictly adhering to tolerances, and its price tag is reasonable.
Pros
Lightweight
Very accurate
Corrosion-resistant
Durable
What Customers Say
This Wilson barrel is very accurate and the fit and finish is second to none. I purchased the 308 fluted 16 inch Stainless Steel barrel because of the light weight but also for accuracy. Will be buying one for my AR15.

TN
This is my second barrel I purchased, and its great. The fit and finish was perfect. Always top quality Stainless steel barrels. Easy install and good craftsmanship. Used this barrel for another pistol build and very accurate. always great prices at Optics Plant… you wont regret your purchase.

Jake
FAQs
What is the effective range of a 300 Blackout rifle?
The maximum effective range of 300 AAC Blackout from a 16-inch barrel is 460 meters.
What's the best barrel for 300 Blackout?
If you'd ask us, the best barrel for the 300 Blackout is the Faxon Firearms 300 Gunner rifle barrel. It brings out the best out of the 300 Blackout at a reasonable price. Check out our full review above.
What is the barrel life of a 300 Blackout?
The barrel life of a 300 Blackout can be 30,000+ rounds depending on barrel construction, bullet and load used, and how you use it. 
Who makes the most accurate 300 Blackout barrel?
The most accurate 300 Blackout barrels are made by Faxon Firearms, Palmetto State Armory, and Rainier Arms. Check out what we have to say about each brand above.