Best Overall
Vortex Optics Pro Series Riflescope Rings
You can't go wrong with the Vortex VIP warranty that covers these rings.
Value: 9/10
Performance: 9.5/10
Cost: 8.5/10
Check Price
Best Dovetail Mount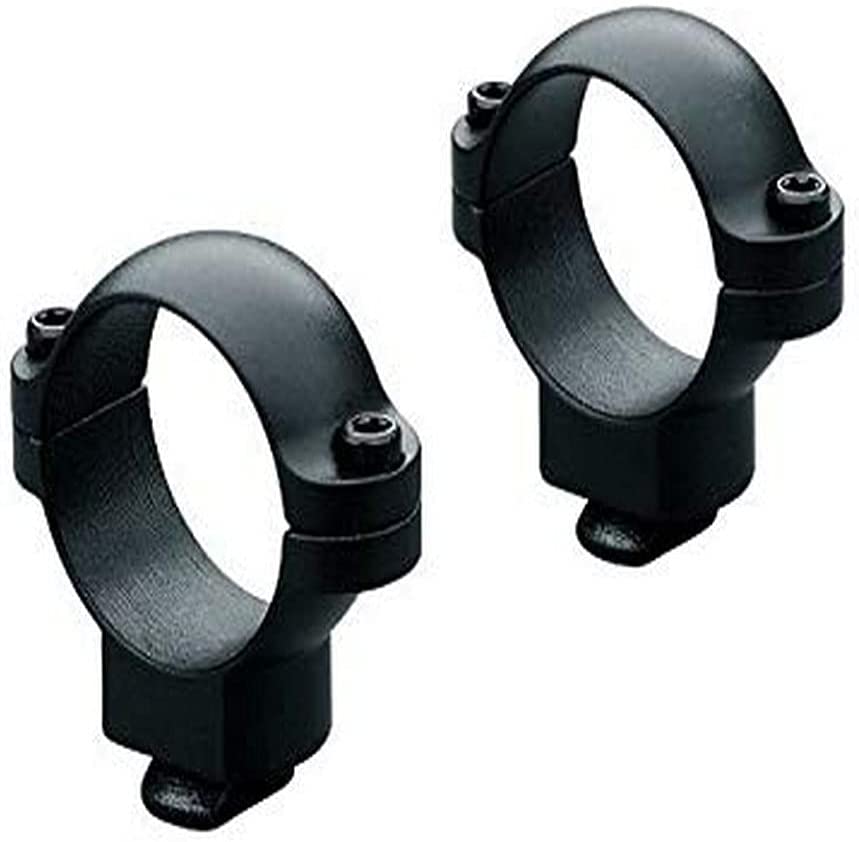 Leupold Dual Dovetail Scope Rings
Offers consistent stability no matter the conditions.
Value: 9/10
Performance: 8.5/10
Cost: 8/10
Check Price
Best AR-15 Scope Rings
Aero Precision Ultralight 30mm Scope Mount
It's so light, you can barely feel its added weight.
Value: 8.5/10
Performance: 8.5/10
Cost: 8/10
Check Price
Scope rings aren't just mere gun accessories, they play a vital role in increasing accuracy and maintaining zero, and establishing the accuracy floor for your rifle. Whatever rail type you have, we've got only the cream of the crop in the world of mounts – from dovetails to Weaver and Picatinny rails, your quest for the best 30mm scope rings ends here!
How To Choose the Best 30mm Scope Rings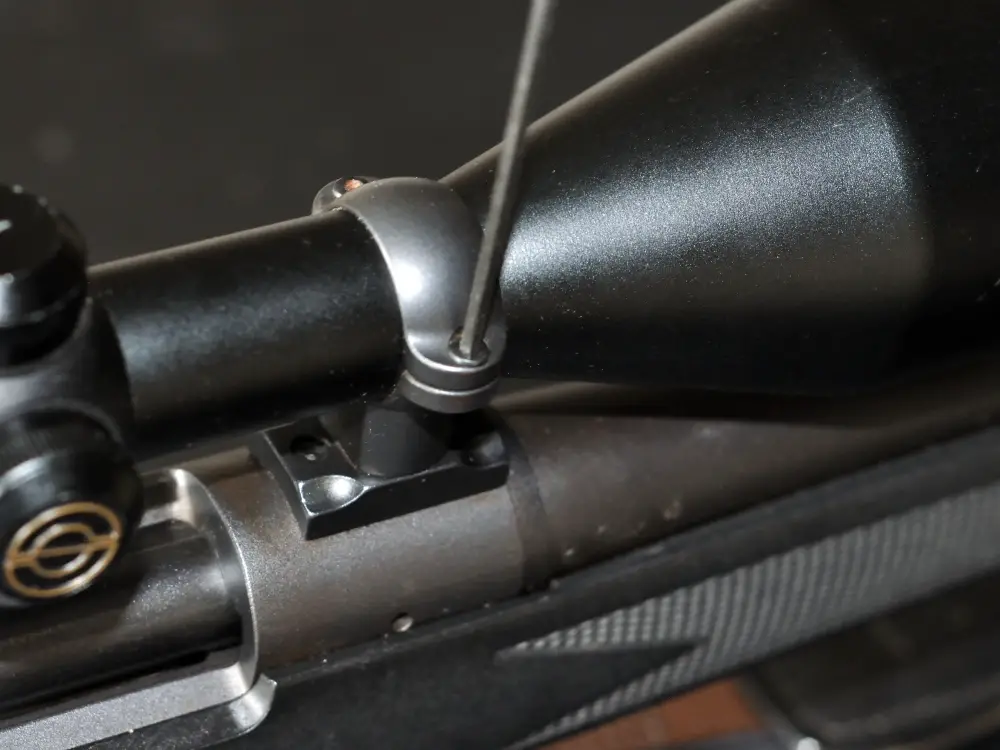 We may not like the same guns. But one thing's for sure, we don't want to compromise on accuracy yet we all want to get the most value for our money. Here's how.
Installation
You'd want the installation of your scope rings and mount to be as straightforward as possible so you can get to shooting right away. 
Fit and Finish
A wobbly riflescope will get you nowhere, and it's your mount's job to keep your optic in place. The right ring height equals a comfortable fit and cheek weld – and these two factors are critical in improving accuracy. A scope ring's height is measured from the base of the scope to the ring's center. 
Aside from having a waterproof and scratch-proof coating such as a hard-coat anodized finish, it will also be aesthetically pleasing if your gun, scope, and all its accessories come in a similar shade.
Stability and Durability
The secret to maintaining zero constantly lies not only in the scope but also in how steady and snugly it is mounted. It's not enough that your scope has a robust construction, it should be able to hold zero through rounds of heavy recoil and after getting bumped around at the range or during a hunt.
6 Best 30mm Scope Rings
Best Overall: Vortex Optics Pro Series Riflescope Rings
Vortex Optics is known for the impeccable machining in each and every one of its products (hence the unconditional warranty), and their scope rings are no different.
The Pro Series scope rings are lightweight but durable. Aside from torque specs that are laser-etched on them, these rings also come with four T-25 Torx-style socket cap screws so you can expect tight and secure mounting. There are four ring heights available so you should be able to find the size that'll work best regardless of your rifle and scope combo.
Pros
Fits Weaver and Picatinny rails
Lightweight (Weight Per Ring): 1.41 oz
Easy installation
Made from high-grade aluminum
Cons
A bit pricey for aluminum rings
What Customers Say
I think these scope mounts are pretty good for the money and worth it if you're looking for something that works. I've had no issues with mine at all. Just don't tighten too tight.

Keaton Kilby
Easy to install, instructions easy to follow. Even had torque wrench Settings on rings next to screw head. Great rings.

Jesse D. Adams
Best Dovetail Mount: Leupold Dual Dovetail Scope Rings
Imagine the dovetail rail's easy installation combined with Leupold's forged premium steel construction – that's like scope mount heaven!
Leupold's Dual Dovetail (DD) system feature dovetail connection at the front and rear for a tighter hold and a more stable platform. The DD's twist-and-lock action also establishes a firmer connection with the base. Because of its solid construction, these Leupold dovetail scope rings can withstand heavy recoil from large calibers. Plus, it features two-piece bases for more accessibility to your rifle's breech area.
Pros
Wide rifle compatibility
Affordable
Designed for large calibers
Cons
Heavier than other brands
What Customers Say
They feel rock solid and I am very satisfied with the quality of these steel rings and also with the bases.

John43
Exactly what I needed, excellent quality, strong and reliable.

NCBOW
Best AR-15 Scope Rings: Aero Precision Ultralight 30mm Scope Mount
Our next pick is designed specifically for AR-15 uppers with Mil-Spec 1913 Picatinny rails. The Aero Precision Ultralight 30mm scope mount is constructed from solid anodized black 6061-T6 extruded aluminum. Despite its durability, this ultralight scope mount is so light that you can barely feel its weight once installed. Its cross-slot keyway provides reinforcement against recoil and its clamp design offers easy installation.
Pros
Easy to install
Lightweight (Weight Per Ring): 1.68 oz
Cons
Too light for heavy scopes
Not ideal for rifles with heavy recoil
What Customers Say
Works great, mounts very solid and looks great on my AR.

Dustin C.
Very secure and sturdy, light weight mount. Aero always has made quality at their price point. Using it for a Vortex strike eagle mounted to a BCM Recce 16. no movement no issues. Love the torx tool included with the mount.

James and Dionna
Best for Picatinny Rail: Burris Optics XTR Signature Rings
If you prefer the multi-functional Picatinny rail, these scope rings from Burris Optics will go the distance for you! 
These top-shelf rings have eliminated the need for shimming or tapered bases when used for precision shooting. They're made from high-quality aluminum so durability and unparalleled holding power are guaranteed even through extreme weather. 
Pros
Easy to install
Solid build
Comes with Burris Forever Warranty
Cons
Heavy
Costs more than other brands
What Customers Say
Very nicely made kit, everything is finished perfectly, fits perfectly, installs easily. These rings are beefy and not going anywhere. Plus they add a proper scope cant while staying low to the action, another plus for me.

GK
These scope mounts are heavy duty. They come in a really nice case, with in depth instructions. I used these scope mounts on my savage .22 so we can reach out and touch some metal plates at 300 yards. I would recommend.

Grant Christy
Best for Quick-Detach Mount: Warne 1″ Quick Detach Rings
What's the best thing about the Warne Quick-Detach rings? You can detach and re-attach them and your scope won't budge and will stay zeroed like nothing happened! These QD rings are heavy-duty and can hold up to abuse really well. It features a one-of-a-kind square stainless steel recoil control key that promotes positive ring-to-base engagement.
If you're pairing a low-profile mount with these quick-detach rings, you can effortlessly mount your scope low enough and achieve a proper cheek weld.
Pros
Very easy to mount and dismount
Holds zero very well
Tough on recoil
Cons
Costs more than other brands
Heavy
What Customers Say
They work great, look teriffic and are very high quality. I like to remove a scope to prevent damage before working on or cleaning a rifle, and also during transport. These QD rings make that a ten second task.

John E. Davies
Nice rings. Fits on M1A. Quick detach works well. Had trouble with zeroing scope which was more on a defective scope, not the rings.

JJSetauket
Best for Precision Shooting: Seekins Precision 30mm Scope Rings
Precision shooters love our last pick as it offers a larger clamping surface area than standard scope rings. That plus its wide and beefy but precisely-machined 7075-T6 aluminum construction. And don't worry about its chunkiness, because every edge and surface are designed for a snag-free experience. You'll also adore their non-glare Type III Hardcoat Anodized matte black finish. These scope rings from Seekins Precision are compatible with the most rifle and optic combos. 
Pros
Built to 1913 Picatinny specs
Easy installation
Smooth edges
More clamping surface area
What Customers Say
Just built my first custom rifle and the only rings I'd consider wrapping around the the NF scope are Seekins. They are a great value and extremely well made. If you need a great pair of scope rings, look no further.

Fortsbest
My Nightforce fit so snug it was unbelievable. Can not say enough good things about these rings.

Bunter
Our Key Takeaways
Now you're prepared to take on the most powerful rounds confidently! Ready, steady, go!
Last update on 2023-09-29 / Images from Amazon Product API