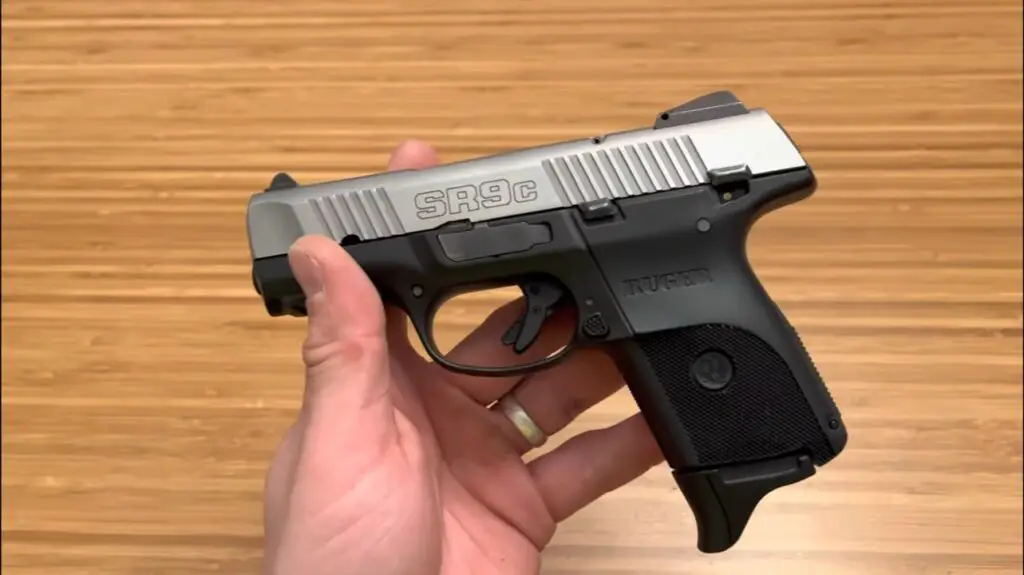 Picture this: You're at the shooting range, ready to unleash the power of your Ruger SR9c handgun. But wait! Have you considered the game-changing impact of the right accessories? In this article, we'll explore a range of must-have Ruger SR9c accessories that will take your shooting experience to new heights!
The Ruger SR9c Handgun
Before we dive into the accessories, let's give a quick shout-out to the star of the show—the Ruger SR9c handgun.
The Ruger SR9c handgun is a compact and reliable firearm designed for both seasoned shooters and beginners. With its ergonomic design, this pistol delivers accuracy and versatility in a smaller package. The SR9c features a 9mm caliber and offers a capacity of 10+1 rounds. Its slim profile and lightweight construction make it suitable for concealed carry. With a reputation for reliability and performance, the Ruger SR9c is a popular choice among gun enthusiasts looking for a dependable and compact handgun.
Importance of Choosing the Right Accessories
Imagine driving a sports car without performance tires or rocking a concert without killer speakers. Accessories are the key to unlocking the full potential of your Ruger SR9c. They can improve accuracy, enhance comfort, and add a touch of personal style to your shooting experience. 
Essential Ruger SR9c Accessories
Tactical Ruger SR9c Accessories
LaserMax Rail Mounted Laser
Illuminate your target and improve your aim in low-light conditions with LaserMax Rail-Mounted Laser. It features state-of-the-art programming that allows you to choose between a steady and pulsed beam for optimal visibility and swift target identification. You also won't have to worry about getting the battery drained after leaving the laser on as it automatically shuts off after 10 minutes of inactivity.
TRUGLO Tritium Handgun Glow-in-The-Dark Night Sights
Enhance your sight picture and acquire targets with ease with these Swiss tritium-powered night sights from TruGlo. These battery-free optics transition from standard white dots for daytime use to glowing green dots during the night. Plus it comes in a compact and snag-free profile that can withstand regular use.
Customization and Personalization Options
Talon Grips for Ruger SR9c
Talon Grips for Ruger SR9c are custom-textured grips that provide a firm and comfortable hold on your Ruger SR9c, enhancing control and reducing recoil. With easy installation and a precise fit, Talon Grips optimize your grip, even in adverse conditions. Whether at the range or in self-defense situations, these grips offer superior handling.
Techna Gun Belt Clip
The Techna Gun Belt Clip is designed for secure and accessible carry, this belt clip allows you to holster your gun effortlessly on your belt. Its durable construction ensures reliable retention, keeping your Ruger SR9c securely in place during movement. With its user-friendly design, the Techna Gun Belt Clip offers a hassle-free carrying solution, making it a valuable accessory for concealed carry enthusiasts.
ProMag 10-round 9mm Ruger SR9 Magazine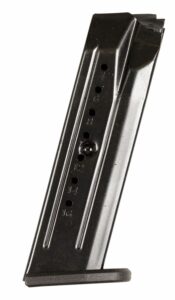 The ProMag 10-round 9mm Ruger SR9 Magazine is a reliable and high-capacity magazine option for Ruger SR9 owners. With its sturdy construction and smooth feeding, it offers consistent and dependable performance. The extended capacity of 10 rounds allows for longer shooting sessions without frequent reloads. The magazine is easy to load and disassemble for cleaning. While some users have reported occasional feeding issues, overall, the ProMag 10-round 9mm Ruger SR9 Magazine provides an affordable and functional upgrade for Ruger SR9 owners seeking increased capacity.
Maintenance and Upkeep Accessories
Hoppe's No. 9 Cleaning Kit
What's great about this kit is that it comes with the Hoppe's No. 9 Gun Bore Cleaner and lubricating oil. We also love how the oil does not leave any residue nor dry out after use. This kit also contains a three-piece brass rod that has a ball-bearing swivel handle to follow the bore's rifling. It also comes with phosphor bronze brushes, a silicone cleaning cloth, and Hoppe's "Guide to Gun Care" booklet.
However, it would have been better if the kit had a needle applicator for the lubricant.
RangeWrks Magazine Loader
The RangeWrks Magazine Loader is a game-changer for Ruger SR9c owners who want to save time and effort during magazine reloading. This compact and user-friendly tool allows you to quickly and effortlessly load rounds into your Ruger SR9c magazines. Its ergonomic design and smooth operation make it easy to use, even for those with limited hand strength. The RangeWrks Magazine Loader is durable and reliable, reducing the risk of thumb fatigue or cartridge damage. If you're looking for a hassle-free magazine loading experience, this accessory is a must-have addition to your range bag.
Must-Have Ruger SR9c Accessories for Concealed Carry:
Bulldog Cases Rapid Release Polymer Holster
The Bulldog Cases Rapid Release Polymer Holster is a fantastic choice for Ruger SR9c owners in need of a reliable and secure concealed carry solution. This holster features a rapid release thumb break mechanism, allowing for quick and easy access to your firearm when needed. The durable polymer construction ensures long-lasting performance and a lightweight feel.
The adjustable belt loop provides versatility in carry options, while the ergonomic design offers a comfortable fit. With its excellent retention and ease of use, the Bulldog Cases Rapid Release Polymer Holster is a top-notch choice for those prioritizing convenience and safety in their concealed carry setup.
King Holster Double Magazine Pouch
The King Holster Double Magazine Pouch is a must-have accessory for Ruger SR9c owners looking for a convenient and efficient way to carry spare magazines. This pouch offers secure and reliable retention for two magazines, ensuring quick and easy access when needed. The adjustable and durable design allows for versatile carry options, whether on your belt or attached to a bag or vest. The sturdy construction ensures long-lasting durability, while the compact size makes it ideal for concealed carry. With the King Holster Double Magazine Pouch, you can confidently carry extra magazines with ease and readiness.
Our Key Takeaways
Accessories aren't just add-ons for aesthetics; they're game-changers that can enhance your shooting experience. From tactical upgrades to customization options, maintenance essentials to concealed carry must-haves, there's a wide range of Ruger SR9c accessories to choose from. So, don't settle for mediocrity—explore the possibilities and find the perfect accessories that suit your shooting style and needs.
Gear up, aim high, and elevate your Ruger SR9c game with these must-have accessories. Happy shooting!
Last update on 2023-09-10 / Images from Amazon Product API