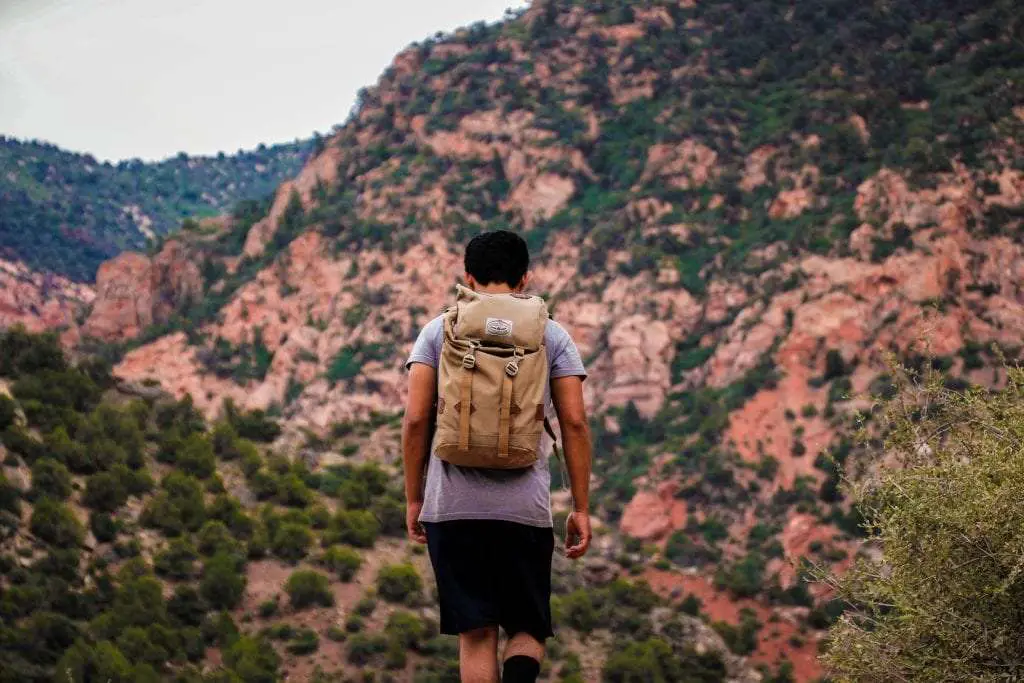 Picture this: you're out exploring the world, whether it's hiking, road-tripping, or simply commuting to work. Suddenly, the unexpected happens, and you find yourself facing an emergency situation. In times like these, having a well-prepared Get Home Bag can make all the difference. So buckle up, fellow adventurers, as we embark on a journey to creating the ultimate Get Home Bag with our extensive checklist!
What is a Get Home Bag and Why You Need One?
A Get Home Bag is your trusty companion, packed with carefully selected items to help you survive and make your way back home during emergencies. It's like having a superhero sidekick, ready to swoop in and save the day. Whether it's a natural disaster, transportation disruption, or unforeseen circumstances, your Get Home Bag ensures you're well-equipped and prepared to tackle the challenges that come your way.
Get Home Bag Checklist: Be Prepared for Anything!
Water and hydration supplies
Stay hydrated with water bottles, water purification tablets, or a portable water filter. Water purification is typically more compact, but having a stash of water immediately available is always best, especially in a dry environment where finding water of any type can be difficult.
Food and nutrition requirements
Pack non-perishable food items or foods with long shelf life such as energy bars, canned goods, and dehydrated meals to keep your energy levels up. Here are some of our trusted survival food suppliers.
First aid and medical supplies
Be your own medic with a comprehensive first aid kit, including bandages, antiseptics, medications, and any necessary personal medications. But, be careful about checking the recommended storage temperatures for the medicine to make sure they're usable once you need them!
You may need to store some medicines in a bag that you carry on your person each day.
Communication tools
Stay connected with a charged mobile phone, a power bank, a portable radio, and extra batteries.
Navigation and lighting equipment
Equip yourself with essential navigation tools such as a compass, maps, a flashlight, and glow sticks to find your way even in the darkest of times.
Personal hygiene and sanitation supplies
Stay fresh with wet wipes, hand sanitizer, toilet paper, and personal hygiene essentials.
Clothing and protective gear
Prepare for changing weather conditions with extra clothes, rain gear, sturdy footwear, and protective gear like gloves and a hat.
Important documents and cash
Keep copies of important documents (ID, passport, insurance papers) and some cash in a waterproof bag.
Multi-purpose tools and equipment
A Swiss Army knife, duct tape, a whistle, and a multitool can save the day in unexpected situations.
Personal identification and emergency contact information
Include a laminated card with your personal identification details and emergency contact information.
Key considerations When Creating a Get Home Bag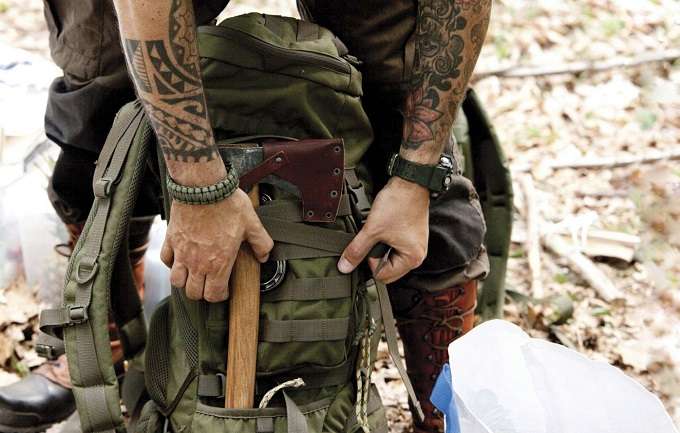 Location and distance from home
Consider the distance you might need to travel to get back home and adapt your supplies accordingly.
Potential emergency scenarios
Assess the most likely emergencies you could encounter in your area, such as earthquakes, floods, or civil unrest do determine which equipment you're likely to need.
Duration of travel
Plan for how long it might take to reach your destination, considering factors like traffic, road closures, or limited transportation options.
Personal needs and circumstances
Take into account any specific needs, such as medications, allergies, or special requirements for infants, elderly family members, or pets.
Tips for Organizing and Packing Your Get Home Bag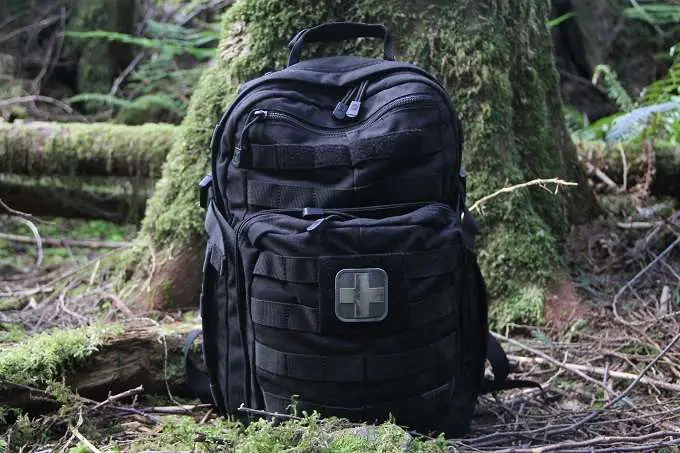 Choosing the right bag or backpack
Opt for a sturdy, comfortable bag with multiple compartments to organize your items effectively.
Efficient packing techniques
Roll clothes tightly, use packing cubes, and utilize every nook and cranny to maximize space.
Proper weight distribution
Distribute heavier items closer to your back and balance the weight for better comfort and stability.
Accessibility and quick retrieval of essential items
Place frequently needed items in easily accessible compartments or pockets for convenience during emergencies.
Get Home Bag vs. Bug-Out Bag vs. INCH Bag: Know the Differences!
While a Get Home Bag helps you navigate back to the safety of your home during emergencies, it's essential to understand the distinctions between a Bug-Out Bag (for longer-term evacuation) and an INCH Bag (for extreme survival scenarios). Each serves a unique purpose, so tailor your preparedness plans accordingly. Here are their key differences:
Purpose
Get Home Bags focus on getting you back home from an external location, Bug-Out Bags are for a temporary evacuation, and INCH Bags are for long-term survival when returning home is not feasible.
Duration
Get Home Bags sustain you for a shorter period until you reach home, Bug-Out Bags provide supplies for around 72 hours, and INCH Bags are designed for prolonged survival.
Scope of Supplies
Get Home Bags prioritize essentials like water, food, communication, and navigation tools. Bug-Out Bags encompass a wider range of supplies, including shelter, clothing, and documentation. INCH Bags go beyond immediate needs and include robust gear, sustainable food sources, and advanced medical equipment.
Size and Weight
Get Home Bags are generally smaller and lighter for ease of mobility. Bug-Out Bags are larger but still portable. INCH Bags can be more substantial due to the inclusion of long-term survival equipment.
Get Home Bag Checklist Summary
Water and Hydration Supplies
Food and Nutrition Requirements
First Aid and Medical Supplies
Communication Tools
Navigation and Lighting Equipment
Personal Hygiene and Sanitation Supplies
Clothing and Protective Gear
Important Documents and Cash
Multi-Purpose Tools and Equipment
Personal Identification and Emergency Contact Information
Conclusion
With your get home bag checklist in hand, you're now equipped to face any unexpected twists and turns, anytime, anyday. Remember, preparation is key, and having a well-packed bag can provide you with peace of mind and the tools necessary to navigate through emergencies and challenging times. No matter what comes your way, your get home bag is there to support you, just like a trusted sidekick in your very own heroic tale!
Last update on 2023-09-11 / Images from Amazon Product API