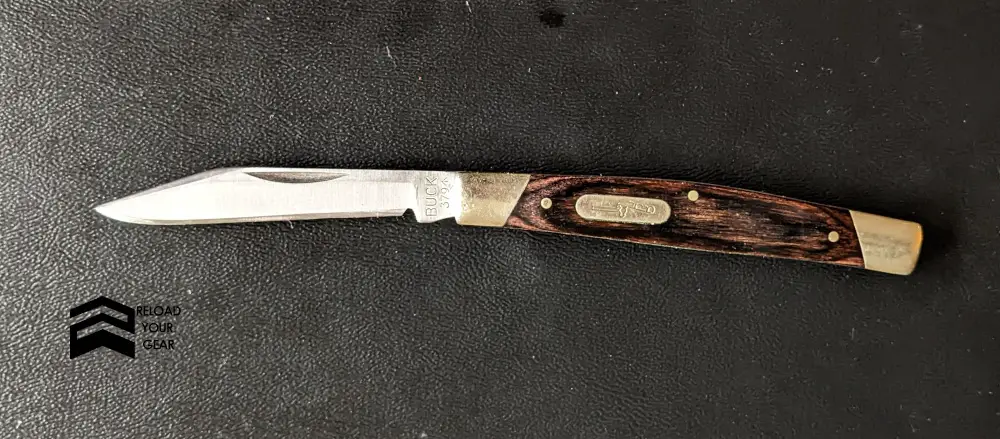 Aside from being very useful kitchen tools, knives are also handy outdoors. They're great for hunting, EDC, and self-defense tools, especially for close combat. But, there are so many blade types it's hard to know which to go with. So, we're breaking down the pros and cons of the popular knife blade types to help you decide on your next blade.
Knife Blade Types
Normal Blade/Straight Back Blade
A normal blade or straight back blade has a curved edge and a dull, flat spine. This kind of knife is great for chopping or slicing because you can apply pressure to the spine for more leverage. This is a great feature common on tactical knives and applications meant for survival or camping.
Drop-Point Blade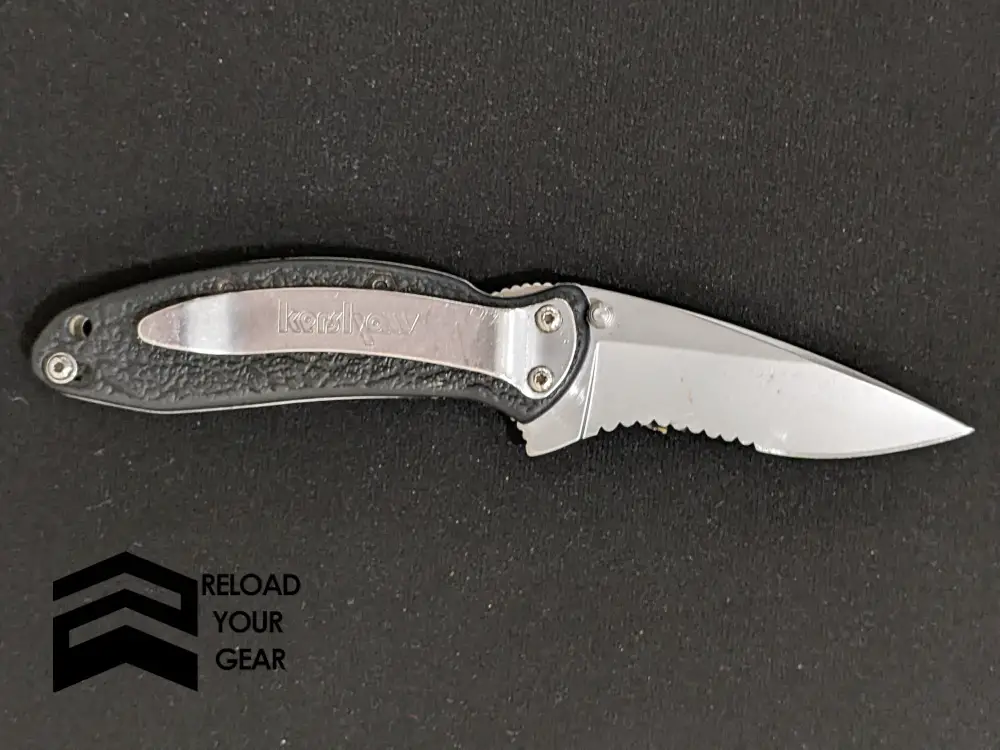 A drop-point knife is usually used for hunting. A drop-point blade slopes on the spine from the handle to the tip with the curve on the top in a convex style. The spine is also stronger and thicker to continue forward to the tip of the blade. This way the point is also aligned with the center axis of the knife, eliminating any pitch momentum when stabbing.
This is a good all-purpose shape that excels at stabbing and can still cut and skin well also.
Clip-Point Blade
A clip-point blade has its front part "clipped" off. The clipped part can be straight or concave. A clip-point blade can usually be found on knives used for tasks that require precision but not on tactical knives. 
Needle-Point Blade
A needle-point blade or a dagger blade has a weak point that can break on tough targets and has no cutting edge for slicing. It has an extremely thin and sharp point that pierces soft targets effectively.
Spear-Point Blade
A spear-point blade is almost similar to a needle-point blade but with a more defined and sharper edge that's great for slicing. Both edges of the blade are symmetrical and can both be sharpened. Spear-point blades are often found on throwing knives. 
Tanto Blade
The tanto blade is designed based on the sword used by samurais during Japan's feudal period. The word "tanto" is a Japanese sword that means "short sword." A tanto blade has a flat grind and a sharp, reinforced point, resulting in excellent penetrating power. These features make the tanto good for stabbing and therefore effective in combat.
Sheepsfoot Blade
A sheepsfoot blade comes with a straight, sharp edge and a dull spine. These sides run parallel with then sharply curve down towards the point, creating a 60° to 90° blade tip. Because of its dull spine, a sheepsfoot blade is great for slicing and cutting tasks that require better control of the blade. These blades can be fixed or folded and can be single bevel or double bevel. 
These are great for campsite food prep.
Hawkbill Blade/Talon
A hawkbill blade is shaped in a sharp downward curve like a hawk's bill. The blade's outer curve is dull while its inner curve is the cutting edge. Hawkbill knives are often used as tactical weapons because their extremely sharp point makes them great for piercing even if the spine isn't sharpened.
Wharncliffe Blade
A Wharncliffe blade is short but very thick and durable with a highly defined point. It has a straight edge and its spine is convex-shaped and slopes down from its apex halfway along the blade towards the point.
Recurve
A recurve blade has an edge that curves inward like an elongated S. Recurve knives are excellent for cutting objects with rounded surfaces, for cutting sticks or branches, and for cutting rope.
Reverse Tanto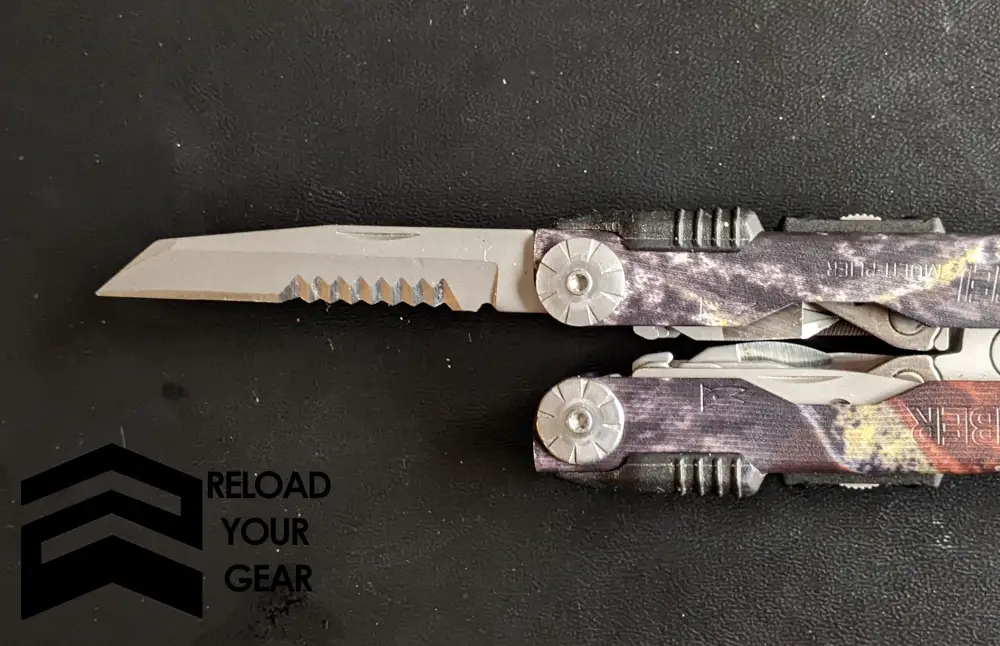 As the name implies, a reverse tanto is a flipped version of the tanto blade. Its spine meets the edge in a straight, downward manner, while the edge is curved upwards. This design gives it better penetration, making it more effective for stabbing.
As you can see in the picture above, knife designers often mix and blend styles to achieve benefits from multiple types.
Trailing Point Blade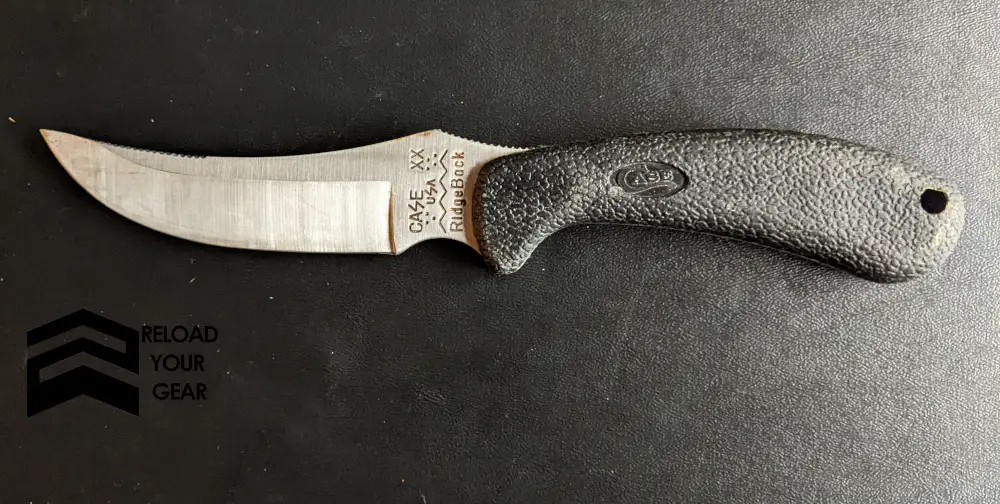 The trailing point blade has a tip that curves upwards and higher than the knife's spine. The tip is also significantly thinner than the blade's body so it breaks easily when used on hard objects. Trailing point blades are used for skinning, slicing, and other delicate cutting tasks.
Spey Point Blade
A spey point blade was originally designed to neuter farm animals. It features a blunt point that prevents the user from accidentally jabbing the surface. This type of blade is great for making clean cuts.
Gut Hook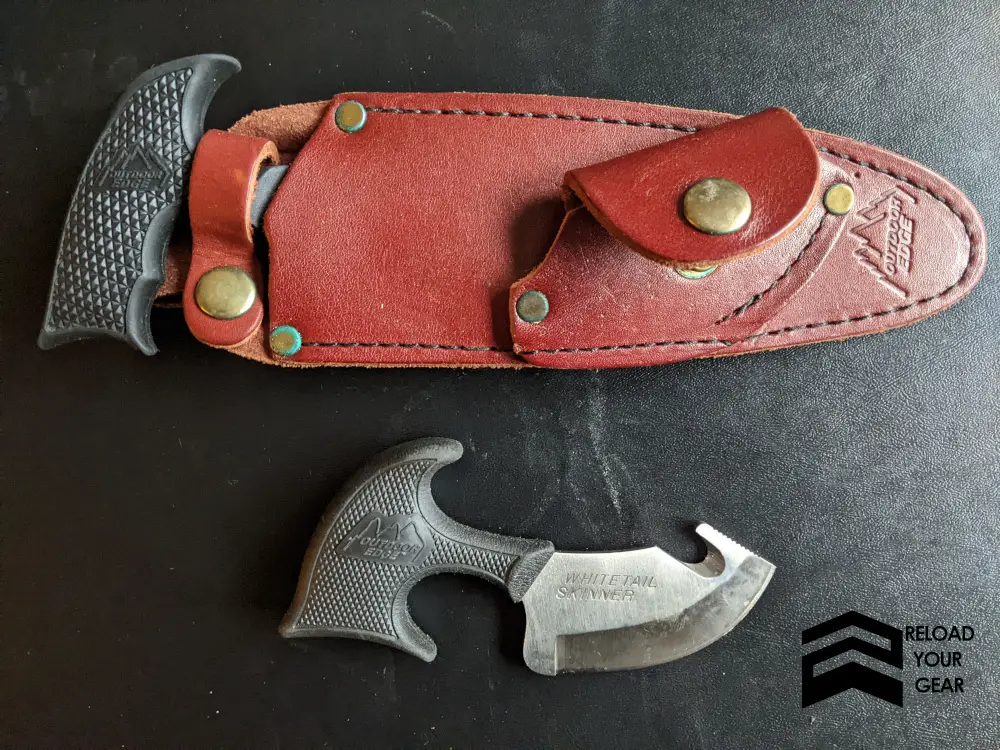 A gut hook blade is usually used by hunters to skin downed game. It has a sharp and curved tip that resembles a hook. This hook is extremely helpful in making long, straight cuts while opening an animal's body without piercing the lining of the tender belly.
Personally, I do this work with a skinning or caping knife instead of switching to a special blade just for convenience. But for bigger jobs, these can really come in handy.
Conclusion
Consider each blade type carefully especially if you'll be using it for your EDC because there might be instances when your task or even your life will depend on it. Always keep your blade clean because no matter how sharp it is, it will get dull or rusty if not cared for properly.
If you're looking for an axe for competitions or just a friendly throwing party with friends, you'll love the best throwing tomahawks.
Last update on 2023-09-25 / Images from Amazon Product API