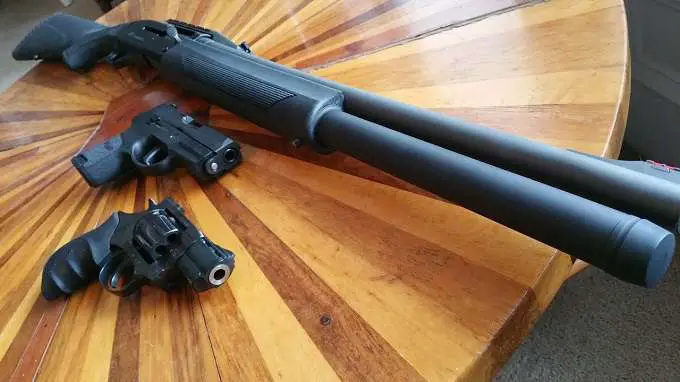 "So many guns, so little time!" You'll no longer say that because your one-stop shop for gun reviews is here! We've reviewed the most popular and the most reliable firearms for every platform – they're all here! So with no further ado..
Handgun Reviews By Brand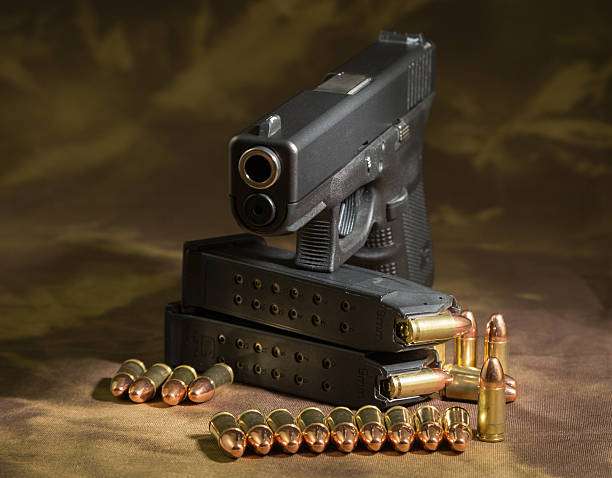 Our review team has put countless hours into testing and reviewing handguns, using decades of experience as law enforcement personnel and enthusiasts to help you understand the unique qualities of every gun they put their hands on.
Rather than fill pages and pages on every gun, we'll highlight the brands that we've covered and let you explore the reviews under each if you're interested while highlighting some of our more popular reviews.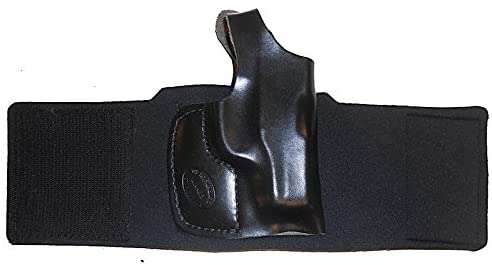 FN
FN High Power is the improved version of the iconic Browning Hi-Power. It has an improved trigger, removed magazine disconnect safety, better mag capacity (from 13 to 17 rounds), extended beavertail, and higher grip.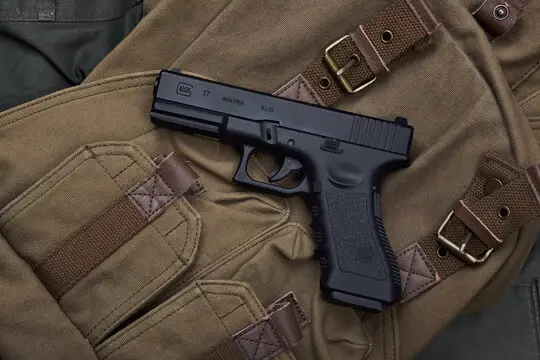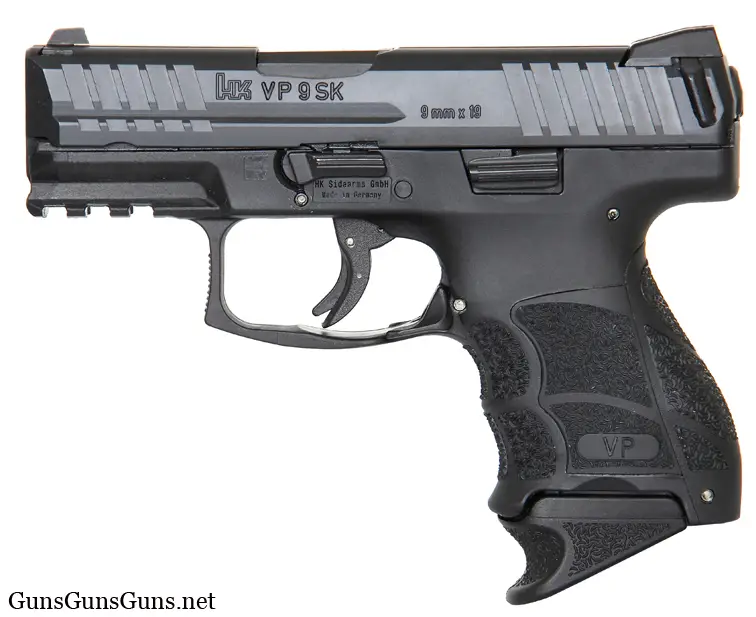 H&K P30L is a short-recoil operated, semi-automatic handgun available in 9×19mm Parabellum and .40 S&W.
H&K VP9 is a semi-automatic striker-fired handgun that features a polymer frame, ambidextrous controls, a hammer-forged polygonal barrel, and a customizable pistol grip.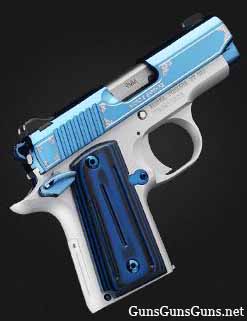 Kimber Solo Carry is an easily concealable pistol that's designed with its bore axis low over the hand to minimize muzzle flip and enhance ergonomics.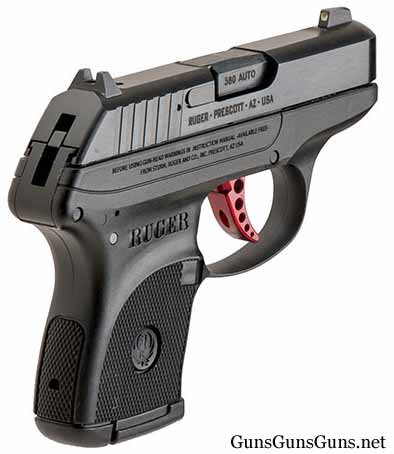 Ruger LCP is a lightweight and compact pistol with solid construction and excellent performance for your personal carry.
Ruger LCR is a Lightweight Compact Revolver, hence its name. What makes this handgun light is only its barrel and fluted cylinder are made of stainless steel.
Ruger SR1911 is designed with the Colt M1911 as inspiration but with a few upgrades such as the oversized ejection port and an extended magazine release.
Ruger SR40 is a striker-fired pistol with excellent ergonomics, performance, and accuracy.
Ruger SR9 is Sturm Ruger's first large-caliber pistol that's also striker-fired. Like Glock's "safe action", the striker-fired SR9 comes with a pre-set trigger.
Ruger SR9c is the SR9's little brother, with smaller dimensions and is lighter.
Ruger Vaquero is a single-action revolver with stainless, Bisley, Sass, and blued variants. It features a traditional western-style grip that offers extreme comfort.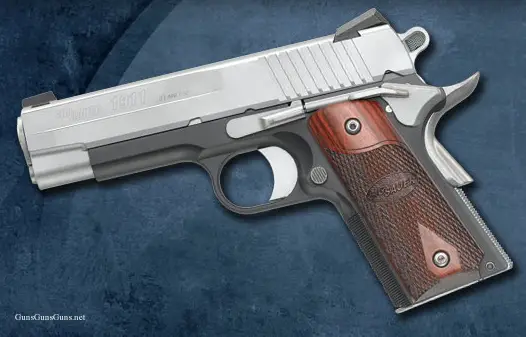 Sig 1911-22 is a 1911 pistol chambered for the .22 cartridge. It features Chiappa Alloy/steel components and two-piece walnut grips with laser checkering.
Sig P220 Carry is chambered in .45 ACP and has the same grip size as the full-size P220, but it carries a 3.9″ barrel instead of the 4.4″ barrel.
Sig P224 is double-action-only (DAO) but employs the Double-Action Kellerman (DAK) trigger system (more on this later). It is chambered for the .40 SW round.
Sig P226 Enhanced Elite is chambered in .357 SIG, .40 SW or 9mm. The frame sports a black, hard-anodized finish, and the slide is finished in Nitron.
Sig P229 E2 is short-recoil operated and has a double action/single action (DA/SA) firing system. It carries a stainless steel slide on an alloy frame.
Sig P238 is a semi-automatic pistol chambered in .380 ACP and looks like a miniature 1911 without a grip safety.
Sig P239 Tactical is a mechanically-locked, short-recoil-operated pistol. Its base models are offered in 9mm, .357 SIG, and .40 SW.
Sig P250 is a versatile pistol that offers interchangeable grips, frame sizes, grip configurations, slide assemblies, barrel lengths, and calibers.
Sig P290 is double-action-only with an advertised trigger pull weight of 9 lbs.
Sig P320 is a semi-automatic pistol that can be chambered in 9×19mm Parabellum, .357 SIG, .40 S&W, .45 ACP, and 10mm Auto and offers easy conversion between calibers.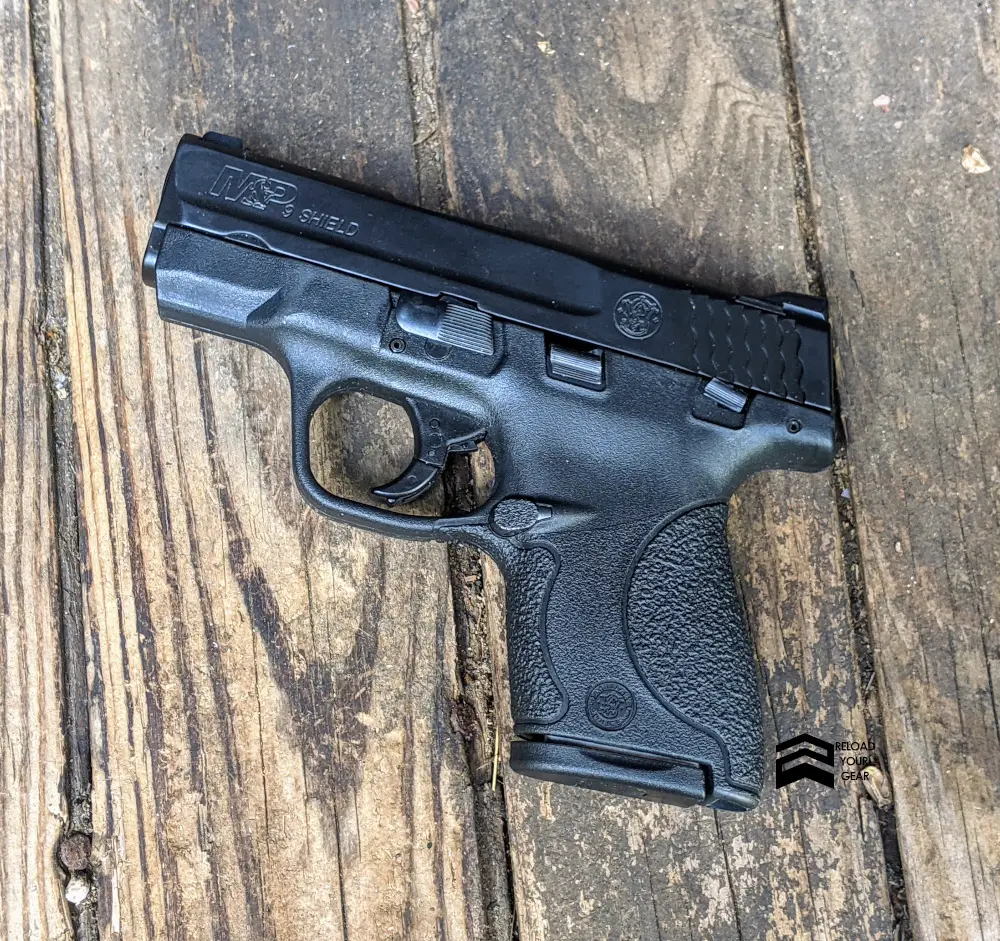 S&W Bodyguard 380 is built on a polymer frame with a stainless slide and barrel, and it sports a black melonite finish. The pistol is double-action-only (DAO, hammer fired) with a second-strike capability 
S&W M&P40 is a polymer-frame, striker-fired pistol that measures 7.375″ long, 5.25″ tall, and 1.25″ wide, and weighs 28 oz.
S&W M&P45 comes with a Melonite blackened stainless steel barrel and slide assembly, a rugged polymer frame, a striker-fired double-action-only trigger system, a high-capacity magazine, an ambidextrous magazine release, an ambidextrous slide release, and an internal locking mechanism.
S&W M&P Shield is is a 19 oz. striker-fired semi-auto chambered for either 9mm, .40 SW or .45 ACP and holds seven or eight rounds of 9mm and six or seven rounds in .40 SW and .45 ACP.
S&W M&P Shield 2.0 is an improved version of the Gen1 Shield. It now has a lighter trigger pull, more distinct trigger reset, and an expanded grip texture.
S&W M&P340 is a semi-auto pistol chambered in .45 ACP that falls in between S&W's full-size M&P45 and the compact M&P45c.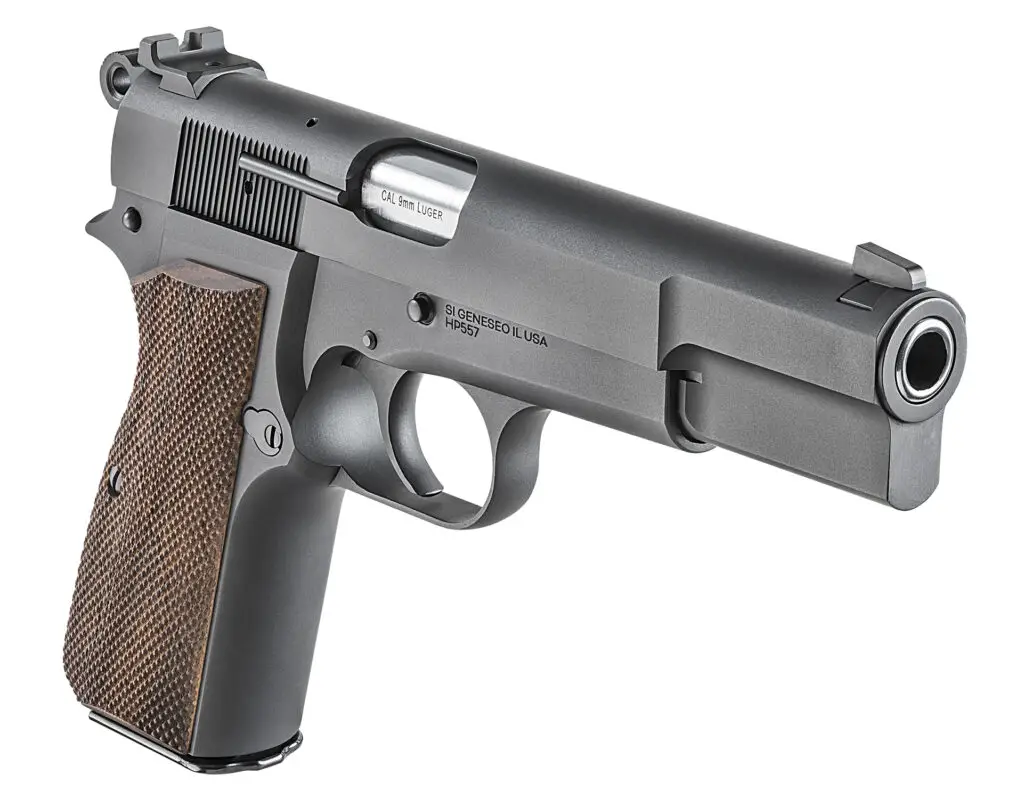 SA-35 is a 15-round pistol that's one of the best Browning Hi-Power clones. It pairs upgrades focused on this generation's shooters with a competitive price.
STI Perfect 10 is a double stack, long-slide pistol chambered for the powerful 10mm cartridge.
STI Trojan 5.0 features a full-length 5″ barrel that brings the 9mm cartridge up to its full potential. The barrel is ramped and supported with a match-grade bushing.
Taurus Curve is a double-action-only with a measured pull weight of 6.75 lbs., and features a semi-concealed spurless hammer. The metal magazine includes a removable polymer base pad and holds six rounds of .380 ACP.
Taurus Raging Judge is an all-stainless steel revolver with a brush finish and is chambered in 3″ .410 shotshell. It holds six rounds, is double- and single-action, and weighs 4.5 lbs.
Handgun Reviews by Model/Caliber
Pistol Caliber Carbine Reviews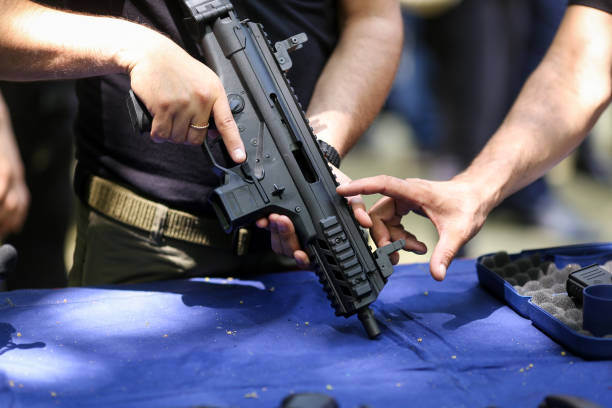 A 9mm carbine is good for competition shooting and home defense. It extends the range of the 9mm and retains its moderate recoil. We surveyed this latest craze and picked our favorite models.
Rifle Reviews by Brand
CMMG (Banshee FourSix)
The CMMG Banshee FourSix performs similarly to the 17 HMR so it's not that hard-hitting, but its size and low recoil make it really fun to shoot. Plus its penetrating power ranges out to 150 yards, so you can stack rounds at that distance.
Rifle Reviews by Model/Caliber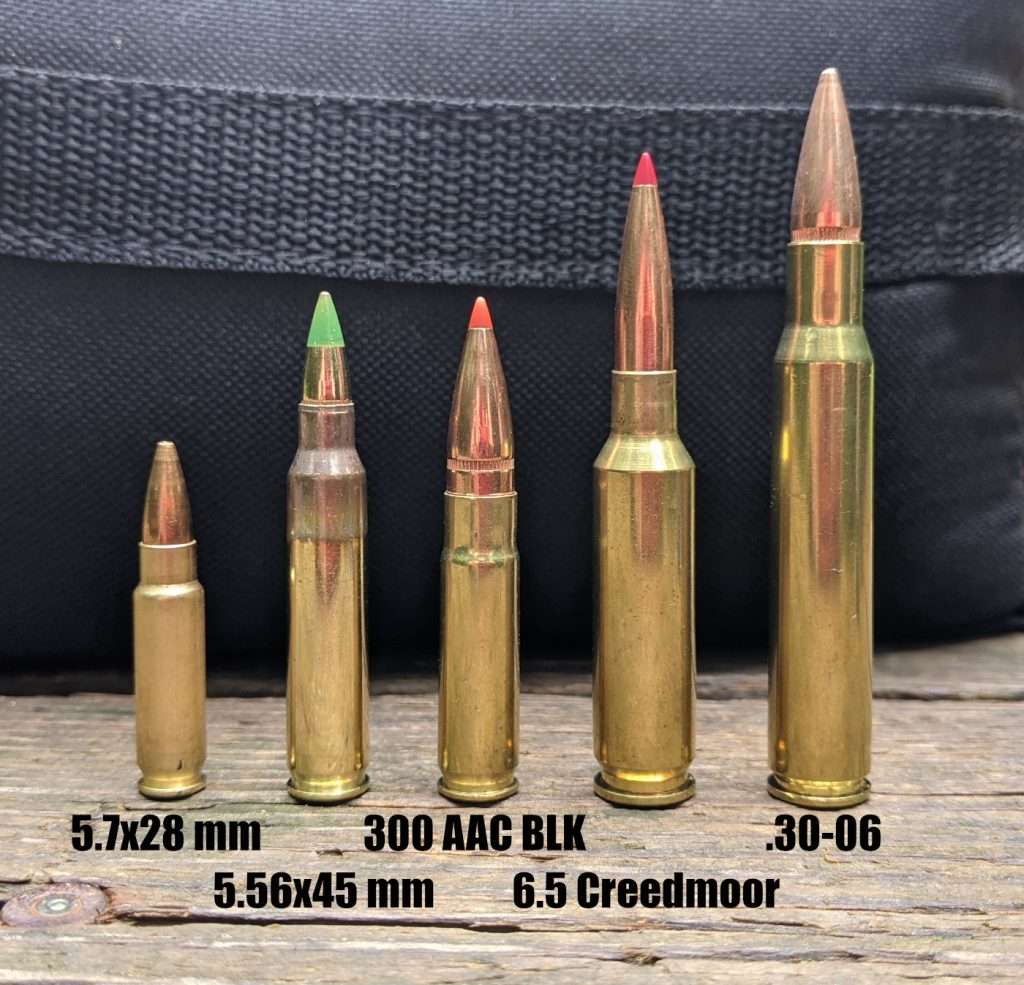 Air Rifles
Uppers
PSA 223 Wylde AR-15 Upper – The PSA 223 Wylde 18″ is one of the most reliable AR-15 uppers you can get your money's value out of. The fit and finish are excellent, and while the accuracy is unlikely to be sub-MOA level, it compares well to mid-level builds.
300 Blackout SBR Uppers – The 300 Blackout is designed for short barrels so it's most potent when fired through SBRs 4or when using subsonic ammo. That's why most gun enthusiasts who want to convert their AR-15 into a short-barreled rifle use a 300 Blackout upper. Here are some of our favorite brands:

PSA 7.5″ 300 Blackout Upper – The PSA 300 Blackout upper is reliable, cost-efficient, lightweight, and easy to install. It has easily controllable recoil, especially for seasoned shooters. We suggest doing a trigger upgrade if you want better accuracy.

Left-handed AR15 Uppers – Lefties have difficulty finding uppers that suit them because not all uppers are ambidextrous. So we created an article with the best left-handed AR15 uppers.
Lowers
AR Lowers – Lower receivers are as important as uppers. So if you're looking for a reliable lower, whether it's for an AR-10 or an AR-15 build, you'll find the best one in this article!