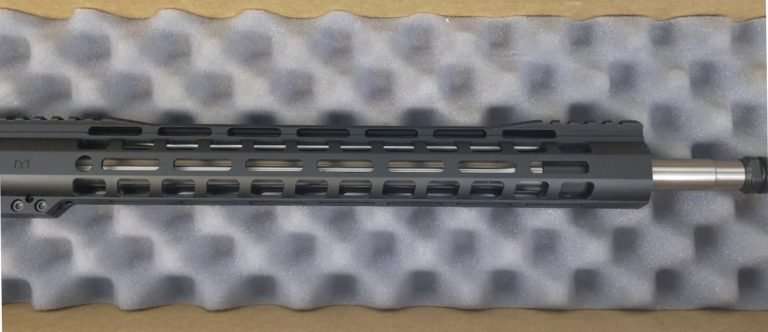 Have a budget for your AR-15 that you want to make the most of? You're in luck! Because we got to evaluate the PSA 223 Wylde 18″ Upper first-hand and we'll spill the juicy details in this review! 
Let's get right to it!
Bottomline
As far as uppers are concerned, the PSA 223 Wylde 18″ is a great bang for your buck. The fit and finish on our unit were excellent, and while the accuracy is unlikely to be sub-MOA level, it compared well to mid-level builds like our recent Aero Precision 223 Wylde review.
Pros
Comes with a lifetime warranty
Affordable
American-made
Cons
No BCG or charging handle is included on this unit, though you may want to customize those anyway!
What Customers Say
"Very solid upper. You can't beat "made in USA quality."
"Exactly what I need for my build. Zeroed it for 300m and had rounds landing on top of each other."
Alternatives
Better for home defense: PSA 7.5" 300AAC ⅛ M-LOK Battlelink Pistol Kit
This Battlelink pistol kit is great if you're looking for something compact and affordable for home protection. Retention is great compared to a pistol, it's easy to maneuver, and capacity is a plus too. If you want to save a few hundred bucks and customize your build, this is a great kit to build out of.
Better for bench shooting: Blem Psa 18″ CHF 223 Wylde 1:8 Rifle Length 15″ Lightweight M-Lok Upper
The cold hammer-forged barrel in this 223 Wylde is a premium option from PSA made by FN and called machine gun steel. It's a chrome-moly vanadium barrel that should provide accuracy + durability.  But, I linked to the blemished units, which normally just has some cosmetic finishing imperfections and are a great deal!
PSA 223 Wylde 18″ Upper Specifications
Barrel Length: 18″
Gas System: Rifle Length
Barrel Profile: A2 Style
Barrel Steel: 416R
Barrel Finish: Stainless Steel
Chrome Lining: None
Muzzle Thread: 1/2-28
Chamber: .223 Wylde
Twist Rate: 1:7
First Impressions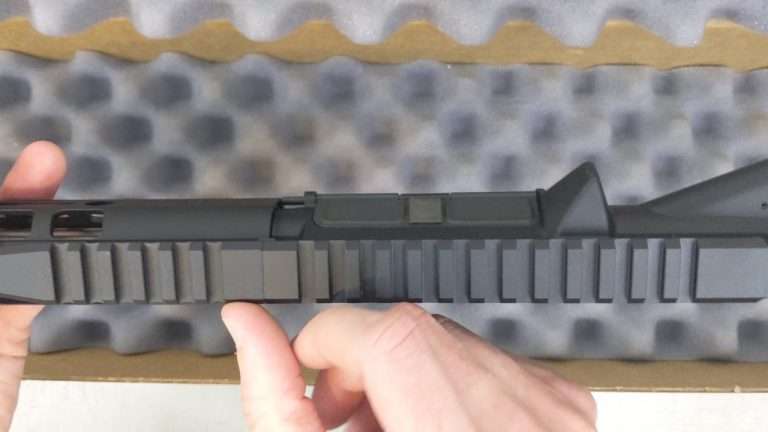 The receiver and handguard are properly aligned, unlike a recent Aero Precision upper
The handguard is light and allows a comfortable grip for any style
Soft-shooting rifle-length gas system
Deep Dive
Now it's time to get into the details!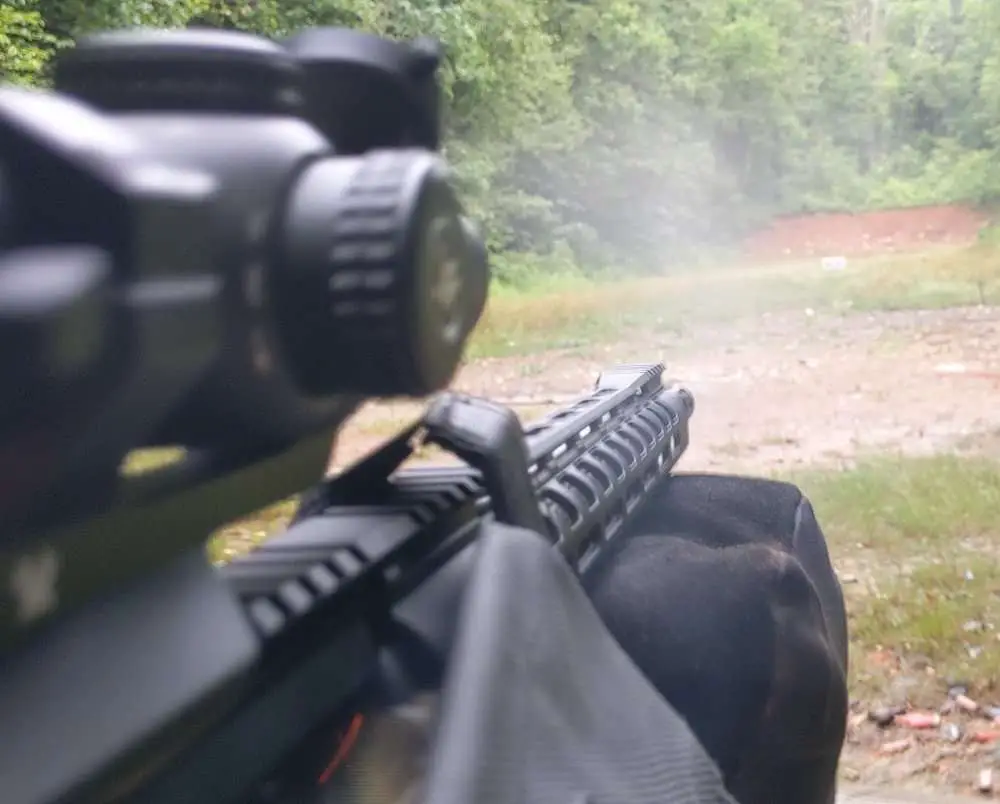 Accuracy
With no formal break-in and just a good cleaning job to get started, the groups with IMI 62 grain FMJ 5.56 ammo were decent, and most importantly, comparable to an Aero Precision 223 Wylde upper we were also shooting on the same setup. We were using a relatively new scope and trigger too, so some of the spread is likely due to our limitations with the equipment.
That's not a knock on the Strike Eagle that I just reviewed, accuracy from a bench is just not what it's designed for.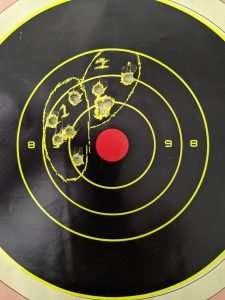 With match grade ammo and testing different loads, I expect that the groups should improve substantially too.
Initial sight-in and group testing setup:
Bench with sandbags
Vortex Strike Eagle 1-6x scope
Target at 50 yards
3.5 lb. single stage trigger
IMI 62 grain FMJ 5.56
Some things we'd like to improve on our testing:
Higher magnification scope
Match grade ammo or reloads
Lighter trigger (maybe a 2 stage)
Once I find some good ammo at a decent price and get back out to the range, I'll be sure to update this review once I'm convinced I've found the performance limitations of the upper itself.
The groups below were at 50 yards with a 6x scope, the Vortex Strike Eagle that also comes paired with this upper as a great combo deal but not really suited for precise shooting with a center dot instead of a fine crosshair or a duplex reticle.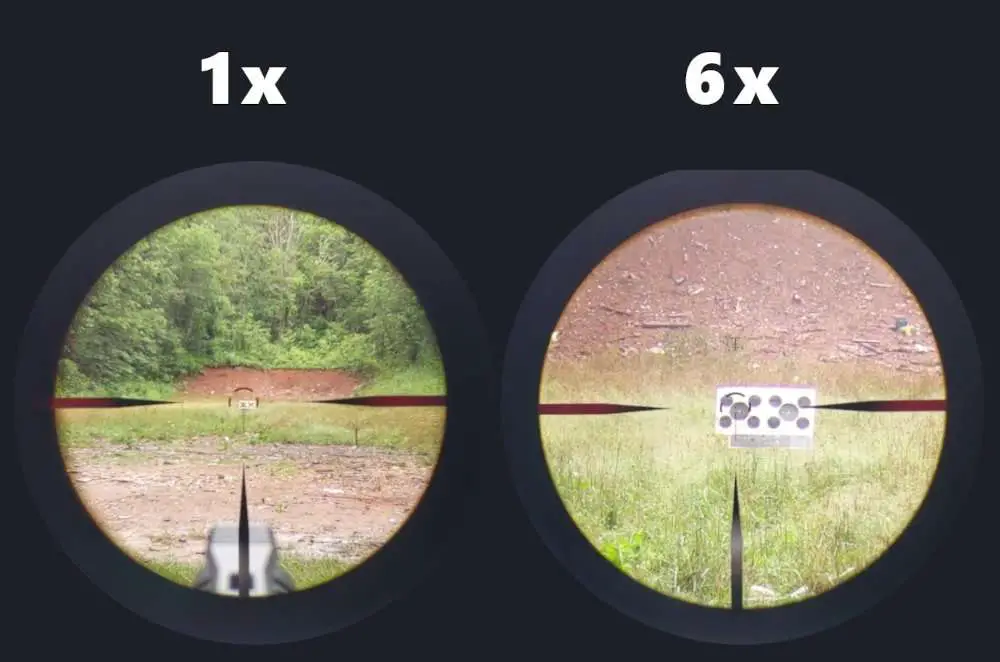 Advantages of an 18″ barrel
Let's talk a sec about contributors to accuracy on this rig.
An 18" barrel has faster muzzle velocity than a 16" for 223 and 5.56, getting your bullet downrange faster and with less drop. It also comes with a rifle-length gas system that feels really soft to shoot. You can also put your bipod further towards an 18" barrel's end because it lets you run a longer handguard.
.223 Wylde Chamber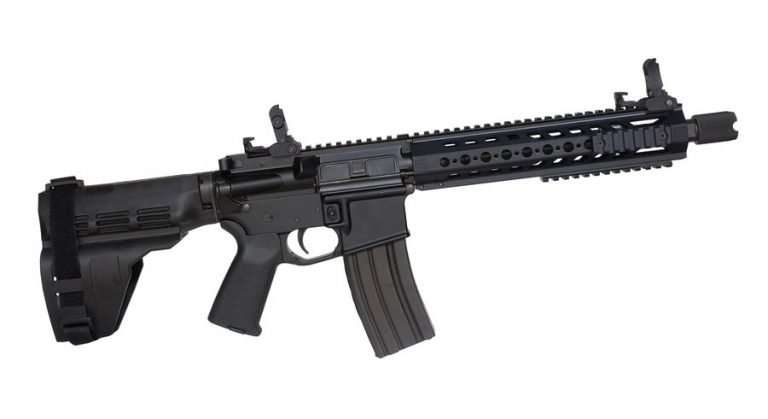 .223 Wylde barrels are made to be just as accurate as .223 Rem. when shot with 5.56. With .223 Wylde chambers, the .2240 free-bore diameter is smaller and the leade is different so that it still handles the higher pressures of 5.56×45 well without sacrificing accuracy.
Free float rail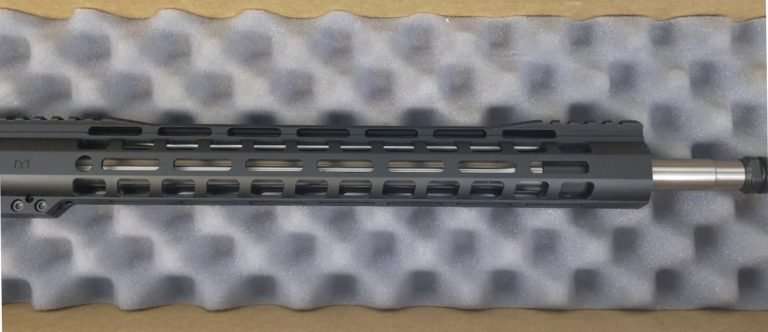 The 223 Wylde upper from PSA uses a free float rail system. A free-float handguard doesn't touch the barrel and is directly attached to the rifle's upper. This setup results in overall stability and increased accuracy since there are fewer touchpoints to move the barrel and therefore, the point of aim of the gun.
Recoil
Rifle length gas system vs. carbine length
The gas system runs from the receiver to the gas port on the barrel. As the barrel length increases, so can the gas system's length. And generally, a longer system means smoother cycling, less felt recoil, and easier follow-up shots.
Also, more high-pressure gas flows back to the receiver if the gas system is too short. This creates excessive recoil and wears down your gun's components. Generally, a longer system is always preferred unless the weight and maneuverability of the weapon lead you to choose a shorter barrel length.
Gas tubes in rifle-length gas systems are almost 13 inches in length. Rifle-length gas systems function best when installed on rifles with barrels that are at least 20 inches. While the more common carbine length gas system is more suited on rifles with barrels that are at least 10 to 18 inches long. 
Frequently Asked Questions
What bullets are best for a 1:7 twist rate?
Heavy bullets require faster barrel twist rates to stabilize them effectively at long ranges. For 1:7 twist rates, 62-grain, 77-grain, and 80-grain bullets are best.
What is the best barrel length for 223 Wylde?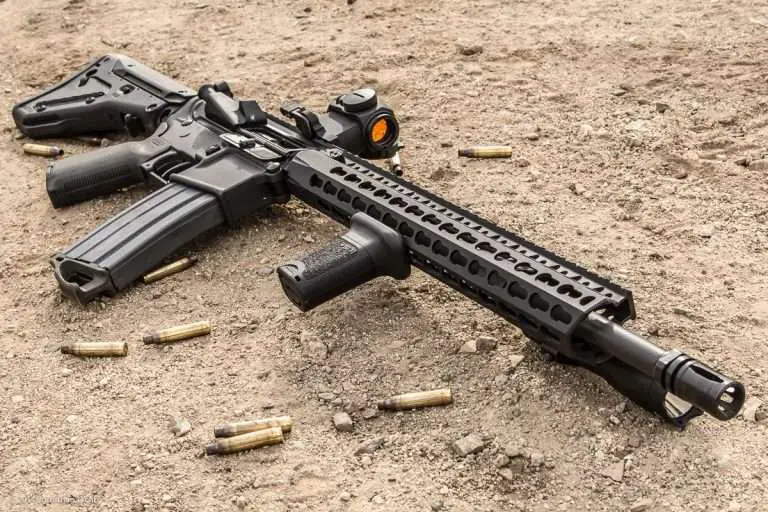 For most applications, a 16-20" barrel for 223 or 556 is ideal. You get a full burn of the powder and most of the bullet velocity, while still being a good compromise of overall weight and ease of shooting. So, the 18" barrel on the 223 Wylde is great for typical applications. It's long enough to provide stability and accuracy, and it's serviceable for easy navigation during close-quarter battle scenarios.
What is the best grain for a 223 Wylde barrel?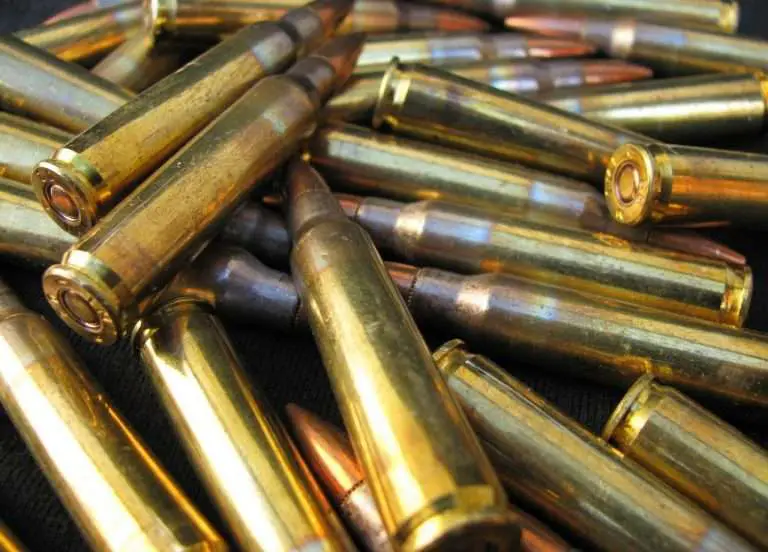 If your 223 Wylde has a 1:7 twist rate, they're best suited for 62-grain, 77-grain, and 80-grain bullets. Keep in mind, all barrels will be slightly different, so finding a load that shoots well in your gun is a critical step if accuracy is one of your primary motivations for getting the 223 Wylde.
Are 223 Wylde barrels accurate?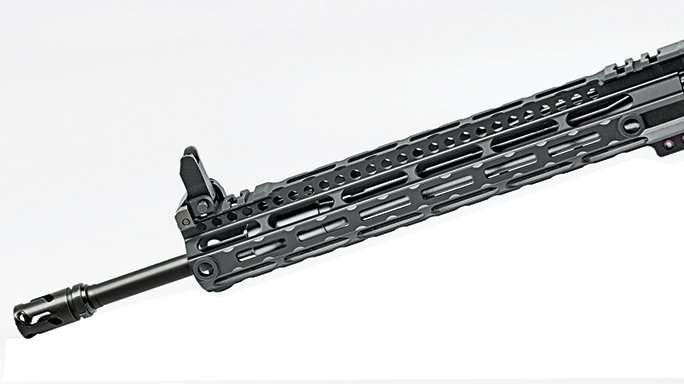 Yes, a 223 Wylde allows you to shoot .223 ammo more accurately than a 5.56×45 rifle and still handle 556 accurately also. 
Conclusion
Palmetto State Armory manufactures reliable gun parts for lower costs with a lifetime warranty, the 223 Wylde Upper is one example. After all, their goal is to "SELL AS MANY GUNS TO AS MANY LAW-ABIDING AMERICANS AS POSSIBLE.", including AR-15 and AK-47 style rifles to establish them as "common use" firearms that will be adequately protected under the Second Amendment.
We're for it.
So whether you need an everyday use gun, something to plink with, or a home defense weapon, this is a solid choice for the money you can get it for.
At the time of our review, you could get a combo of the upper and an optic for $520, and that's just plain hard to beat.
If you still haven't decided on which scope to get for your build, check out this article.
PSA .223 Wylde AR-15 Upper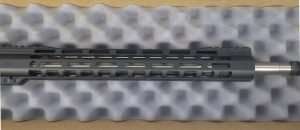 Looking for an affordable upper for your AR-15? The PSA 223 Wylde 18" Upper is one you should check out, offering American-made value. Check out our range results!
Product Brand: Palmetto State Armory
Product In-Stock: InStock