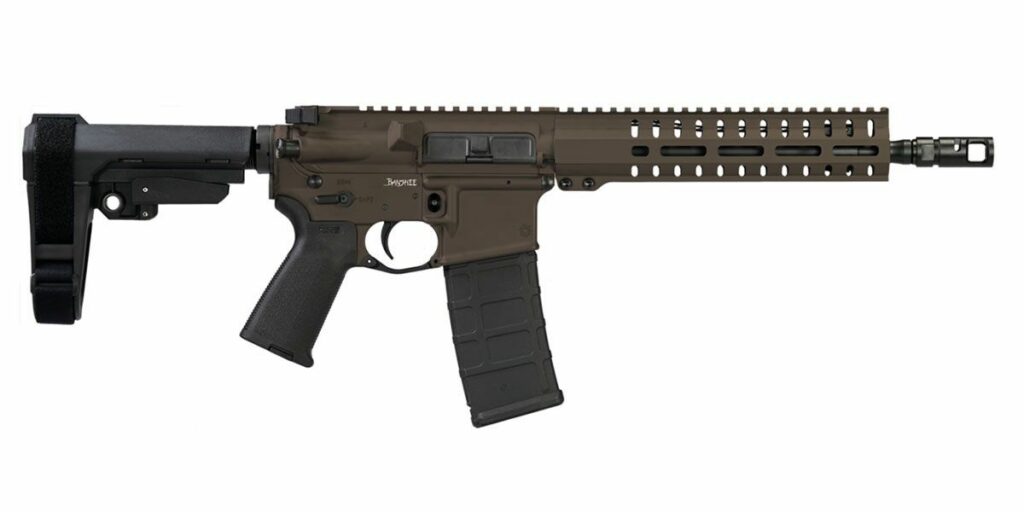 CMMG Banshee FourSix 4.6x30mm AR Pistol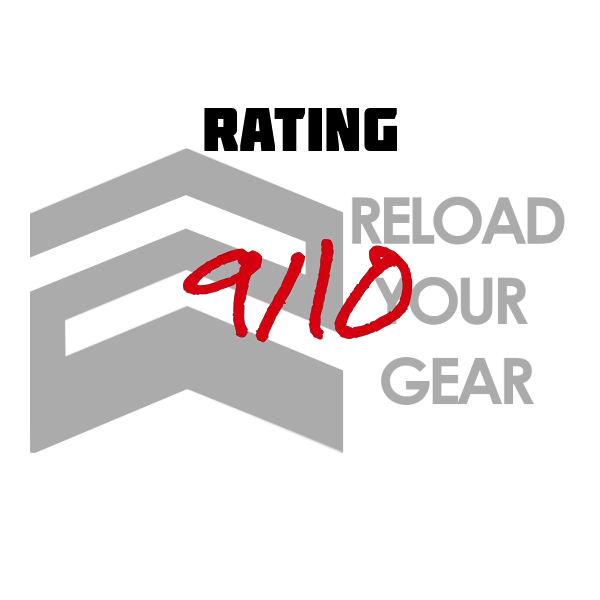 The CMMG Banshee 4.6x30mm is fairly new to the scene but already made a good impression within the shooting community. Find out what the fuss is about in our CMMG Banshee 4.6x30mm gun review below!
Bottomline
Ballistically, it performs similarly to the 17 HMR so it's not that hard-hitting, but its size and low recoil make it really fun to shoot. Plus its penetrating power ranges out to 150 yards, so you can stack rounds at that distance.
Pros
Light recoil
Compact and easily concealable
Comes with a lifetime quality guarantee
Comes with a standard Cerakote finish
40-round mag capacity
Cons
Average ballistics
Limited ammo availability
What Customers Say
For the $1400 price tag, I would have thought that the trigger would have been a little Smoother and Cleaner of a break, but all in all, we are Very Happy with this Fun little Tool. I only wish that ammo was more readily available locally, and a little lower priced. I give this a Five star even with the gritty trigger, because….well…. it's an Awesome gun. Update: I've Polished the trigger group and added a Smith Vortex muzzle break. 100% Fun.

Will
Exactly what I didn't know I needed! It's just fun to shoot. I just need to get someone local to sell ammo for it. .

Jeremy B
Better for Personal Defense: CMMG Banshee MK4 5.7X28MM AR-15 Pistol
The CMMG Banshee MK4 5.7X28MM AR-15 Pistol features a Radial Delayed Blowback™ Operating System that offers lighter recoil impulse and less bolt weight compared to other blowback systems.
This AR pistol also has a 40-rounds capacity. It comes in a nice and compact setup (only 19 inches overall length) – with a 5-inch barrel, single-stage trigger, micro rip brace, aluminum construction, and Cerakote finish.
Pros
Very accurate
Ambidextrous safety
40-rounds capacity
Lightweight
Softer recoil impulse
Compact
What Customers Say
"The accuracy is indisputable. I love these 40-round mags. It also has an oversized charger that handles just so easy to grip, and of course the rip brace is super cool."

The FirearmGuy
The barrel itself is made out of 4140 CMD steel. It's got a nitride finish. Inside it's gonna give you a good barrel life, good surface hardness, good corrosion resistance, and all in all, relatively easy to clean as well."

Mrgunsngear
Cheaper to Shoot: Daniel Defense DDM4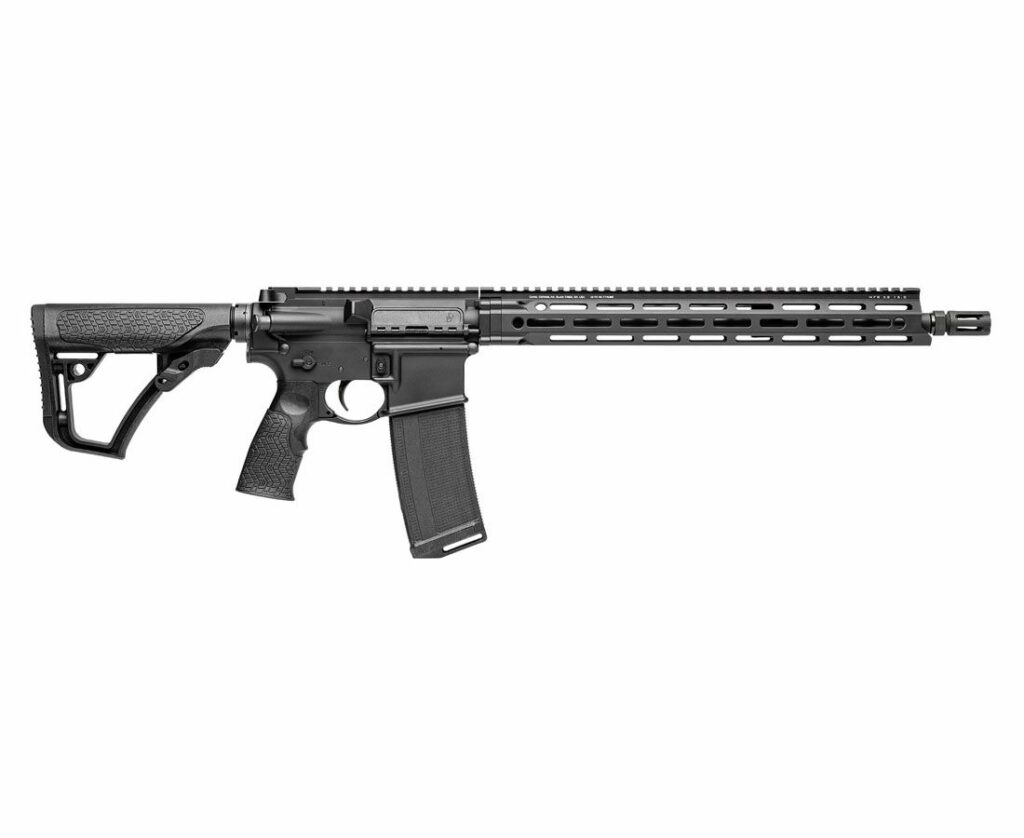 Daniel Defense produces some of the best ARs in the industry, and one is the DDM4. It's manufactured using premium materials and all of its parts are built by Daniel Defense in-house so expect top quality and performance.
This rifle is equipped with a cold hammer-forged barrel that offers excellent accuracy, durability, and reliability. Plus a flared magazine well for quick and reliable reloading.
Pros
Ambidextrous safety selector
Non-slip grip
Non-slip cheek weld
Lightweight
Cons
Capacity is only 30 rounds
What Customers Say
The DD is outstanding, fit and finish was everything I have ever heard about DD. This rifle feels a lot lighter than it looks. The trigger was the only thing I upgraded, it was just a standard mil-spec trigger. I think I will have to buy another one soon.

Jeffrey
CMMG Banshee FourSix Specifications
Platform: Mk4
Caliber: 4.6x30mm
Operating System: Direct Impingement
Barrel Length: 8
Barrel Twist: 1:5.9
Barrel Contour: Mt
Barrel Material: 4140cm, Sbn
Barrel Twist: 1:5.9
Muzzle Device: CMMG Zeroed Linear Comp
Muzzle Thread: 1/2 X 28
Gas Port Location: Micro
Gas Block: Foursixtm Specific .750
Upper Receiver: Billet 6061 T6 Aluminum
Lower Receiver: Mk4 Forged 7075 T6 Aluminum
Hand Guard: CMMG Eml7 M-Lok
Finish: Cerakote Standard
Charging Handle: CMMG Zeroed Ambi
Pistol Grip: CMMG Zeroed Pistol Grip
Buffer Type: Carbine
Receiver Extension: CMMG 6 Position Fastback Extension
Stock / Brace: CMMG Ripbrace
Trigger Type: Mil-Spec Single Stage
Trigger Guard:CMMG Zeroed Trigger Guard
Safety Selector: CMMG Zeroed 60/90 Degree
Magazine: CMMG 40 rounds
Weight: 4.3 lbs
Length: 23.7″
First Impressions: CMMG Banshee 4.6x30mm
You can tell that CMMG spent a lot of time and effort on this AR pistol, particularly on its bolt carrier group. Shooting it feels like shooting .223 but with tamer recoil, so it is a breeze to hold on target for quick follow-up shots. 
CMMG Banshee 4.6x30mm Features
Rip Brace
The rip brace is a nice feature that comes with most Banshee AR pistols. It allows you to keep the FourSix in the shortest form or rip it out for more comfortable shooting.
Standard AR15-sized Magwell
The FourSix comes with a 40-round magazine and a standard AR15-sized Magwell that's compatible with most standard lowers so you can use the FourSix upper with any lower.
FourSix™ Gas Block
This gas block helps with heat dissipation, so even if you run the FourSix™ pretty hard, you won't encounter any problems. 
Conclusion
The FourSix ran flawlessly and we enjoyed shooting it during our range time. It has great penetrating power but is compact, lightweight, and has low recoil.
| | | |
| --- | --- | --- |
| Features | The FourSix has incredible ergonomics and controls. | 4.5 |
| Reliability | It has great penetrating power at 150 yards. It also fires, extracts, and new magazine feeds smoothly after 300 rounds. | 4.5 |
| Build & Finish | Sleek durable construction and great long-lasting sniper gray finish. | 5 |
| Accuracy | Very accurate and you can stack rounds on top of each other. | 4.5 |
| Value | At $1400, you get what you pay for. | 4.5 |
| Overall | Despite its price, the FourSix delivers top-notch performance, so it's worth every penny. Plus it comes with a lifetime quality guarantee, what more can you ask for? | 4.8 |