An ax is one tool you shouldn't go camping without. It's also a bug-out bag must-have. Wanna know our pick for the best backpacking axe? Read on to find out!
A Quick Comparison of the Best Backpacking Axes
Model
Browning 322231 Knife,Outdoorsman Axe
Gerber Gear Pack Hatchet - 3.5" Steel Blade with Full Tang - Camping...
SOG Camp Axe- Compact Camping and Survival Hatchet/Hammer Tool with...
ESTWING Camper's Axe - 16" Hatchet with Forged Steel Construction &...
Model
Browning 322231 Knife,Outdoorsman Axe
Model
Gerber Gear Pack Hatchet - 3.5" Steel Blade with Full Tang - Camping...
Model
SOG Camp Axe- Compact Camping and Survival Hatchet/Hammer Tool with...
Model
ESTWING Camper's Axe - 16" Hatchet with Forged Steel Construction &...
How We Choose + Must-Have Features
Handle Length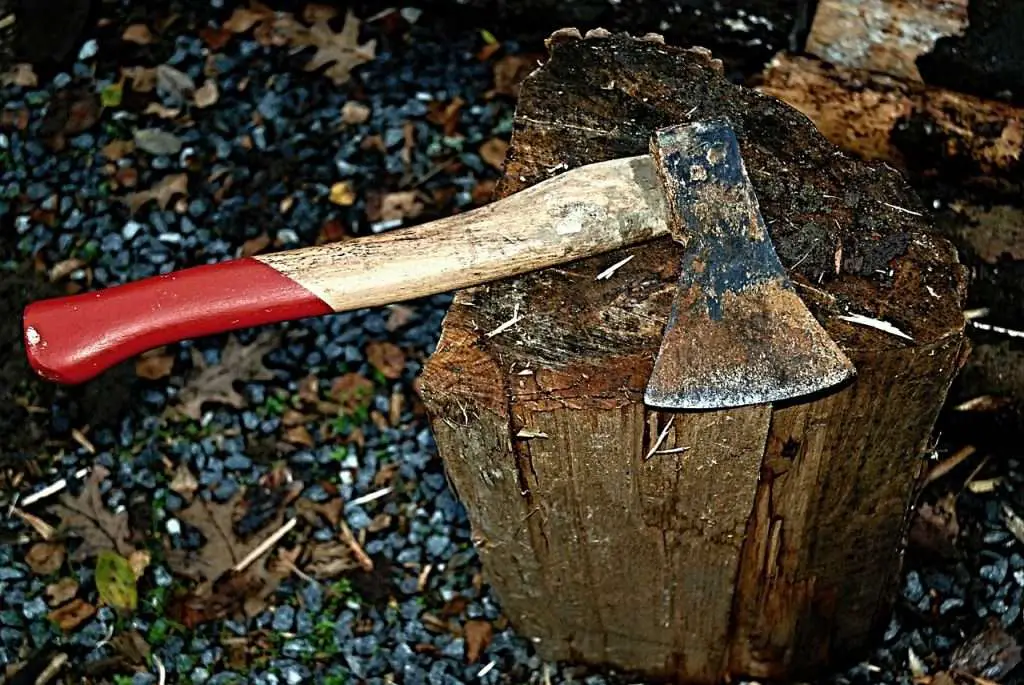 Choose your axe's handle length depending on the type of work you'd be doing with it. If you'll be doing a lot of swinging chores, you'd need an ax with a long handle to give you leverage and a better grip.
Weight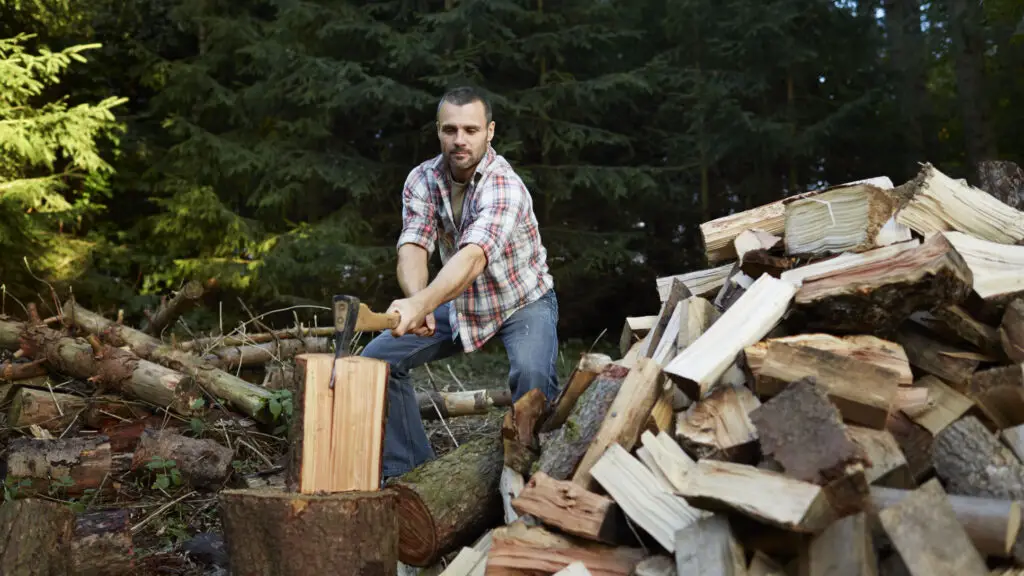 A lightweight ax is easier to maneuver, but you don't want to sacrifice strength just to have a light axe. Plus, all things equal, it's easier to pack and carry around. So, consider the axe's overall quality as well, because some axes are only lightweight because they're made from low-quality materials.
Material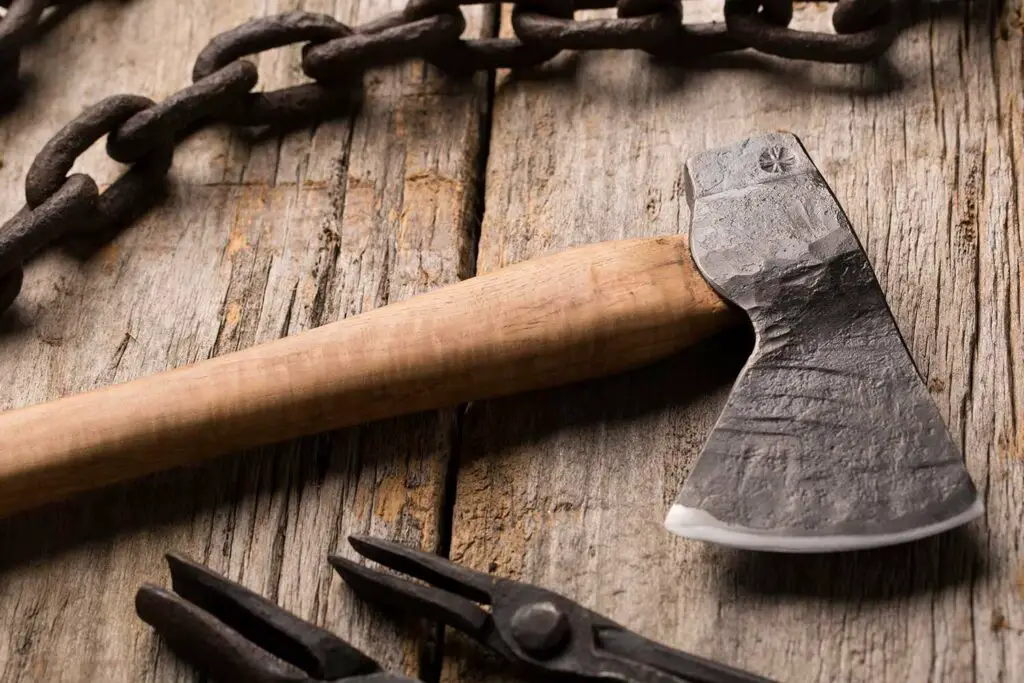 Get an ax with a blade made from forged steel or from similar materials. The blade shouldn't get dull quickly or shouldn't bend easily when cutting really dense wood. Our choices belowkeep this in mind so choose only from them. 
Remember, axes are made for an intended purpose. Know the limit of the axe you'll be buying to avoid overusing it. If your axe is designed only for splitting small branches, don't use it for chopping thick logs.
Your axe's grip should also be sturdy, and durable, and should offer a comfortable grip that doesn't easily slip off.
Safety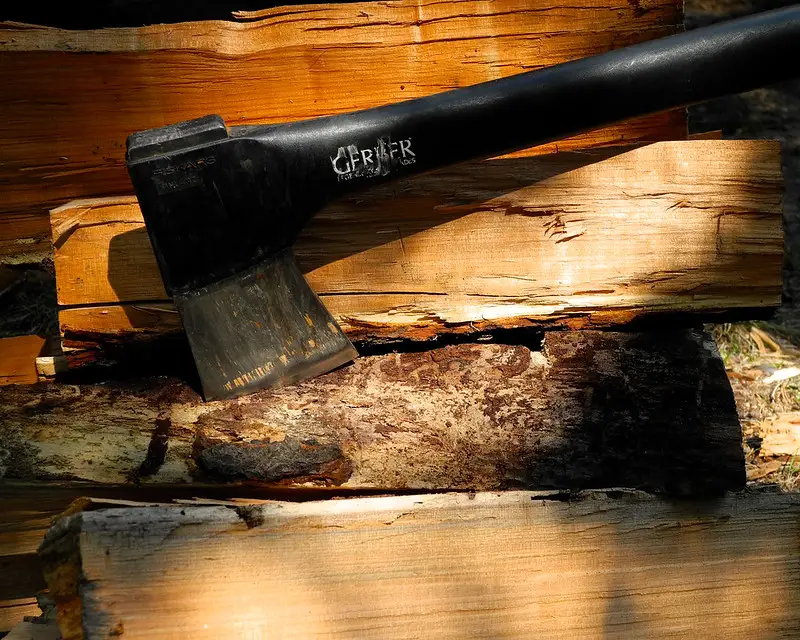 A well-made ax lasts a long time; the head and the handle stay connected no matter how hard you use it. You don't want the axe head falling off while doing your chores, that would be a disaster!
A sheath is also a nice plus because it will protect your axe's blade during transport. It will also keep your other stuff from getting scraped and scratched by the axe.
5 Best Backpacking Axes
Best Overall: ESTWING Camper's Axe
The Estwing campers axe features a dimpled handle constructed from molded vinyl that's designed especially for shock reduction. The handle's length is also good enough to give you extra leverage when needed. It also comes with a ballistic nylon sheath to secure its hand-sharpened and polished blade. This axe is sharp and strikes very well for chopping and light splitting.
Pros
Lightweight (0.44 lbs)
Well-built and durable
Comfortable handle
Forged in one piece
What Customers Say
It's balanced great for throwing and also great camp axe, will more than likely purchase a few more. Highly recommend.

Craig
This ax cuts thru downed, dry trees like a buzz saw. That may be the only drawback in that if you are not an experienced ax user this short wicked ax will be dangerous to your lower legs. That being said, if you know what you are doing this ax will be your best friend and worth any effort to bring in a pack or truck.

Amazon Customer
Best Backpacking Axe for the Money: SOG Camp Axe
The SOG camp axe is great for outdoor wood splitting, pounding tent stakes, and tinder breakdown. It features a textured GRN handle for a comfortable grip. The handle also offers excellent control for light camp tasks such as shaving wood chips for kindling. It's an all-around axe that's compact and lightweight enough to pack when space is limited and weight is a concern. It comes with a glass-reinforced nylon sheath that keeps the blade protected.
Pros
Affordable
Lightweight (1 lb)
Easy to carry
Cons
Short handle
Not designed for large work
What Customers Say
This hatchet is great for camping, going to the beach, or backyard bon fire. I use it to split fire wood or cut branches and it put in the work. Stayed sharp after chopping and love this tool. Have taken it to the Grand Canyon, Yosemite, Huntington Beach, high desert and use it for my bon fires at home. Can't stress how awesome this tool is. Take care if it and it will take care of you.

Ramon Cruz
Super nice quality. Very easy to swing and can't go wrong with the sheath.

Rowdy
Best Lightweight Backpacking Axe: Gerber Gear Pack Hatchet Camping Axe
The Gerber Pack camping axe features a full tang construction that ensures steady grip when swinging. It also comes with a nylon sheath so you can safely pack it inside your bag or mount it on your belt.
This axe is great for carving kindle shavings and other light-duty chopping work. It has great size, weight, and the grip on it sits perfectly and feels smooth in the hand when in use. The blade also comes sharp.
Pros
Affordable
Lightweight (1.3 lbs)
Comes with a tall blade grind
Cons
Short handle
Poor-quality sheath
What Customers Say
The hatchet is perfect and came with a solid sheath as well, its edge is sharp out of the box, and it feels sturdy and comfortable in the hand.

Dylan Thompson
Hatchet is lightweight, sturdy, and very functional. Excited for my son to use it for a long time. Sharp out of the box as well. The sheath is terrible though. Looks cheap and fits a bit too tight for the hatchet to come out smoothly. I'm sure it will get better over time. Will purchase another sheath.

MD
Best Heavy Duty: Browning Outdoorsman Axe
Our top pick is a lightweight axe great for smaller jobs around camp. The head on the Browning Outdoorsman Axe stays sharp for a long time even if it hits the ground a couple of times. It's also super light so it will not tire you out even when you use it for hours.
It's perfect for limbing a downed tree with limbs less than 3 to 4 inches in diameter. It's also great for pounding tent stakes and cutting kindling for the campfire.
Pros
Lightweight (2.65 lbs)
Small Size
Very sharp and durable head
Cons
Expensive
Average-quality handle
What Customers Say
I love this axe. It holds a good edge and does the job well. Its light weight makes it perfect for camping and backpacking where you would use an axe for light to medium-duty work. For those complaining it isn't sturdy enough, I wonder what they are trying to do with it? If you are looking to clear 50 acres of forest to build your farm, get a chainsaw and a backhoe!

Crazydiver
I just wish it had a wooden handle, but otherwise, it is a great mid-size axe.

BMC
Hults Bruk Jonaker Hatchet
The Hults Bruk Jonaker hatchet feels very comfortable in the hand with its length perfect for chores around the camp. It has excellent ergonomics and its forged head and hickory handle are balanced perfectly. It also comes with a leather sheath for safekeeping.
Pros
Lightweight (1.5 lbs)
Portable
What Customers Say
I find it useful for everything from shaving feather sticks to dressing small game rather than a knife. Don't be fooled by the looks in the picture. It is quite sturdy. Do not hesitate to get this one.

Mike LoPiccolo
This is the smallest hatchet hults bruk makes so it's a little limited in what you can do with it, but it's impeccably made and what it can do, it does well. It's extremely portable and came with a factory edge that's probably sharper than most non-custom knives.

James Hill
FAQs
What is the use of an axe in camping?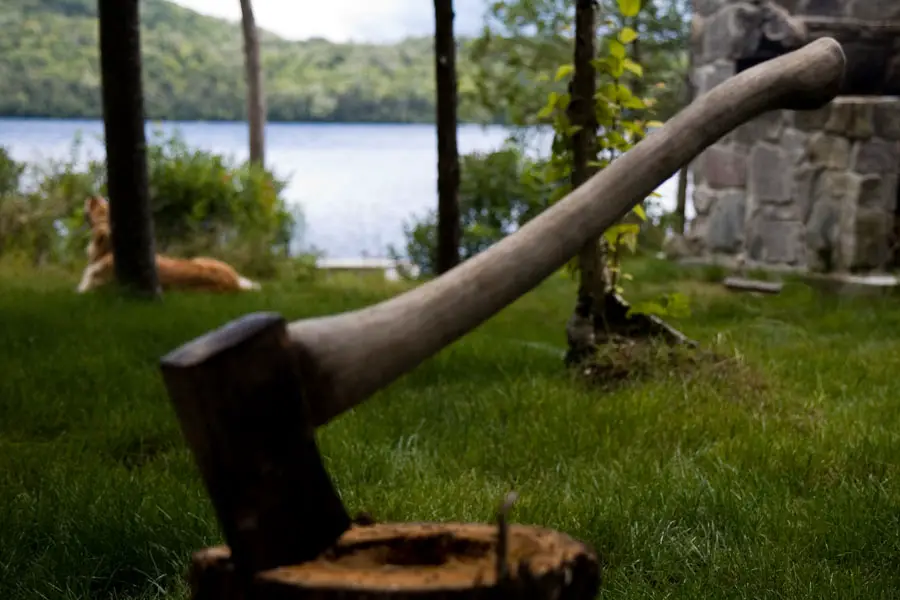 When camping, you can use an ax to chop wood or kindling for a fire or for bushcraft. You can also use it to pound in tent stakes, especially a hammer ax.
What size axe is best for hiking?
If it's your first time getting an axe, it's best to start with a long one (about 14 to 17 inches overall length) so you have a lot of room to wiggle, then you can adjust from there until you find your preferred length.
Should you bring an axe backpacking?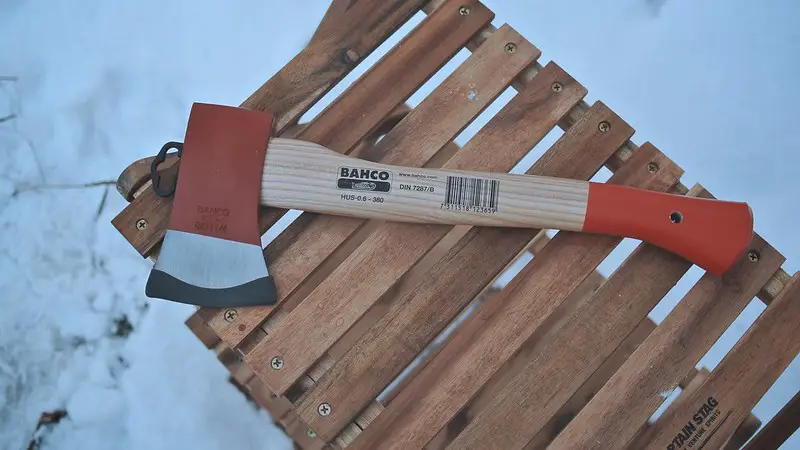 Yes! An axe will be really helpful in cutting wood, making kindling, and splitting logs for fire.
Conclusion
Remember, no matter how sharp and durable your axe is, if you don't take care of it, the blade will go dull. So sharpen it often and clean it after every use, especially if it got some mud all over it!
Last update on 2023-11-06 / Images from Amazon Product API