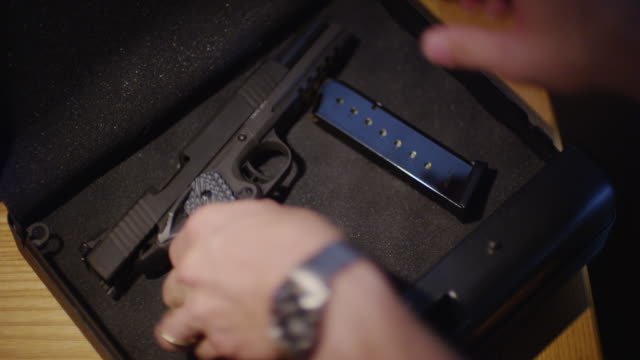 Maintaining your gun's performance and keeping it in excellent condition takes more than cleaning it regularly. It also involves storing it properly. Whether you'll be storing your firearm long-term or short-term, we've got the best ways to store guns in this extensive guide. Let's dive in!
Best Ways to Store Guns
Short-term Storage
Portable Lockbox
A portable lockbox keeps your firearm secured from unwanted access while giving you quick access without the need for security codes or keys. Most lockboxes can be opened via biometrics or a hassle-free mechanical punch lock. As the name implies, these lockboxes are portable so you can conveniently carry your gun while traveling.
Holster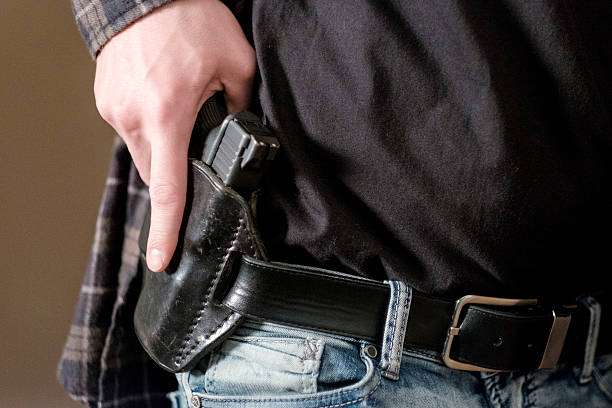 Keeping your gun in a concealed carry holster has multiple benefits. First, you'll have quick access to your firearm when the need arises. Second, most holsters are designed for concealed carry, so you can bring your gun anywhere without printing. Plus it keeps your firearm safe from others while you move about.
If you don't have one yet, remember to choose the holster that's right for you. You can have a shoulder holster, a belly band holster, or an ankle holster, as long as you're comfortable wearing it, it keeps your gun secure, and it's easily accessible (to you at least).
Car Gun Safe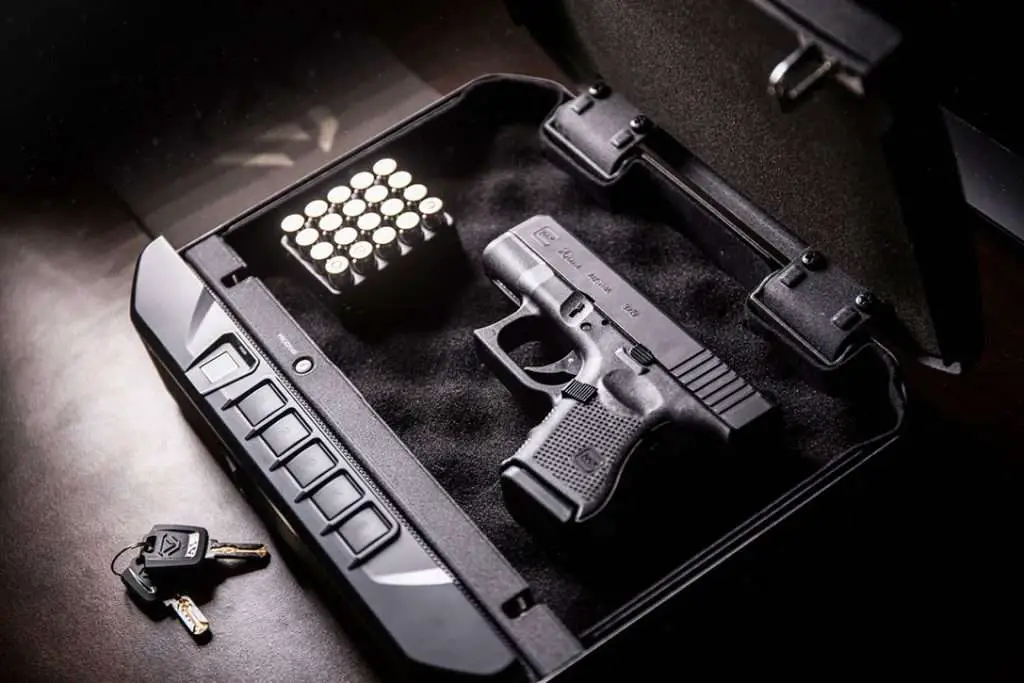 A car gun safe allows you to bring your gun to work (or wherever need to) safely. Car gun safes are equipped with advanced technology security that can't be easily tampered with. You can hide your gun inside a car gun safe and put it in your trunk or under a seat. Most car gun safes are compact so they wouldn't take up too much space.
Gun Case
Gun cases are more than just bags to keep your gun when going to the range. They can also be used to store them. They serve as additional protection for your gun instead of just storing it bare in the closet (or wherever you keep your gun).
There are two types of gun cases – hard gun cases and soft gun cases.
Hard gun cases have tough exteriors and offer better protection against impacts. They are usually made from polymer or steel. These cases usually have foam interior paddings that offer proper insulation. On the downside, hard cases are more expensive and are heavier (and bulkier) than soft ones. 
Soft gun cases are typically made from nylon and ripstop materials, so they're lightweight and water-resistant, but less durable and less impact-resistant than hard gun cases. One advantage of soft gun cases over hard ones is they have plenty of storage pockets and are expandable.
Long-term Storage
Gun Safe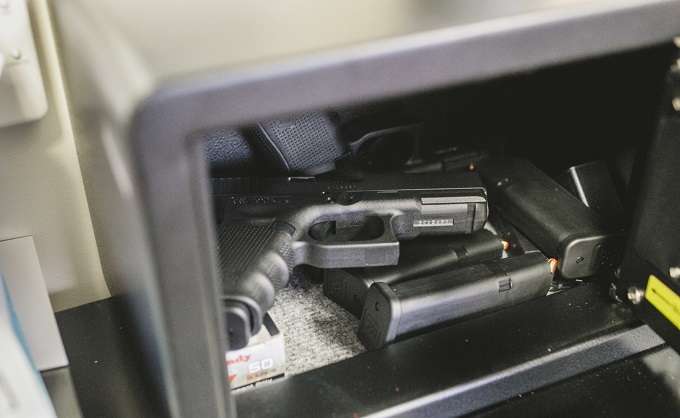 One of the best options for gun long-term storage is a gun safe. Look for a gun safe with sturdy construction. You don't necessarily need a fireproof safe, but it should at least be able to withstand high temperatures and other external impacts.
Gun safes are not entirely tamper-proof, but yours should be durable and secure enough not to be tampered with easily. Your safe should have a reliable locking mechanism with alarms in case of intruders or a fail-safe locking mechanism in case of unauthorized access. 
Be sure to place your gun safe in a location where you have quick access to in case of emergencies.
Types of Gun Safe Locks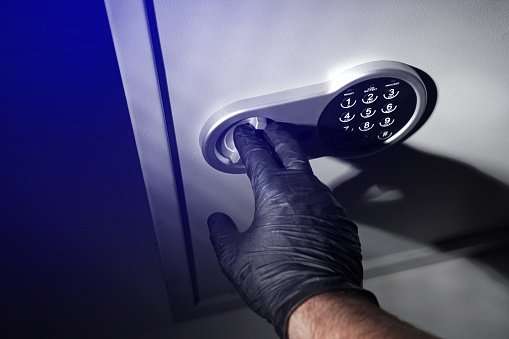 Biometric lock – A biometric lock "works by scanning your unique fingerprint – which is generally stored on a connected electronic device. Fingerprints are pretty difficult to replicate or alter" so only registered fingerprints can access the safe.
Keypad lock – A keypad lock "works simply by entering the correct code – normally a 6-digit combination. Some advanced locks can be programmed to have multiple users, time delay functions, courier overrides, master codes, and even audit trails to keep track of when the safe was accessed and by whom."
Mechanical lock – The most traditional type of lock is the mechanical lock. It can be opened using a key. These types of locks are ideal for those who have difficulty dealing with advanced technology. 
Types of Safes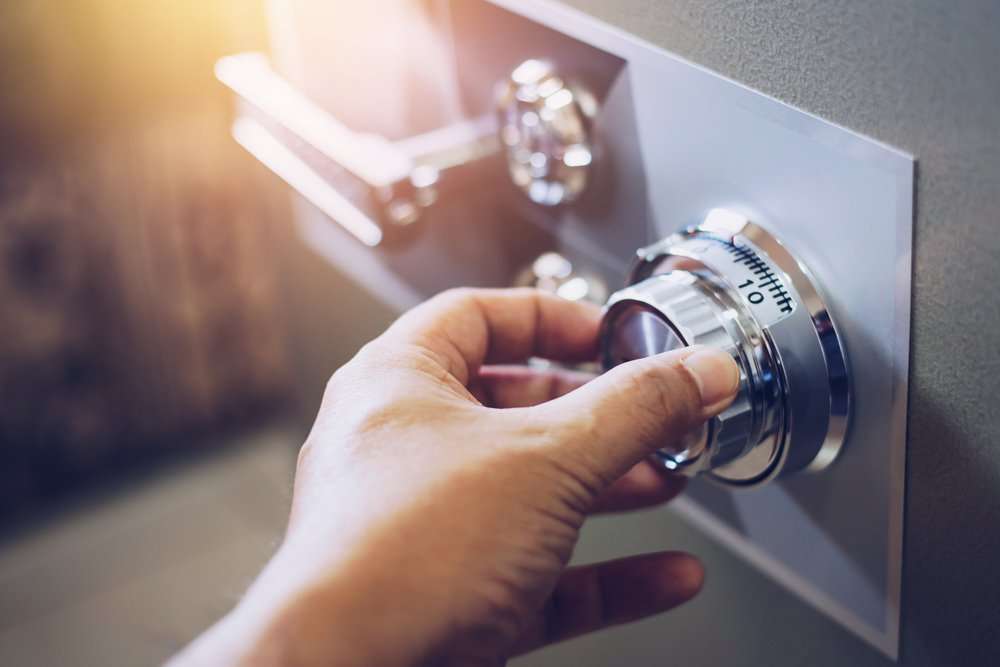 A biometric gun safe uses a biometric lock for access. It eliminates unauthorized access and provides quick access to those whose fingerprints are registered. Who would have thought 20 years ago, fingerprint gun cases!
Manual safes are opened via keys. Most safes these days are electronic and only have mechanical locks as backups in case of power interruptions. 
An electronic safe can be accessed through a digital keypad. It's perfect for those who are prone to misplacing their keys.
Stationary Lockbox
A stationary lockbox is bulkier and more rugged than a portable lockbox. Despite being heavy, most stationary lockboxes are designed to withstand impact and are waterproof. Because of their sturdy construction, a stationary lockbox requires a little bit of effort to tamper with.
Locking Security Cabinet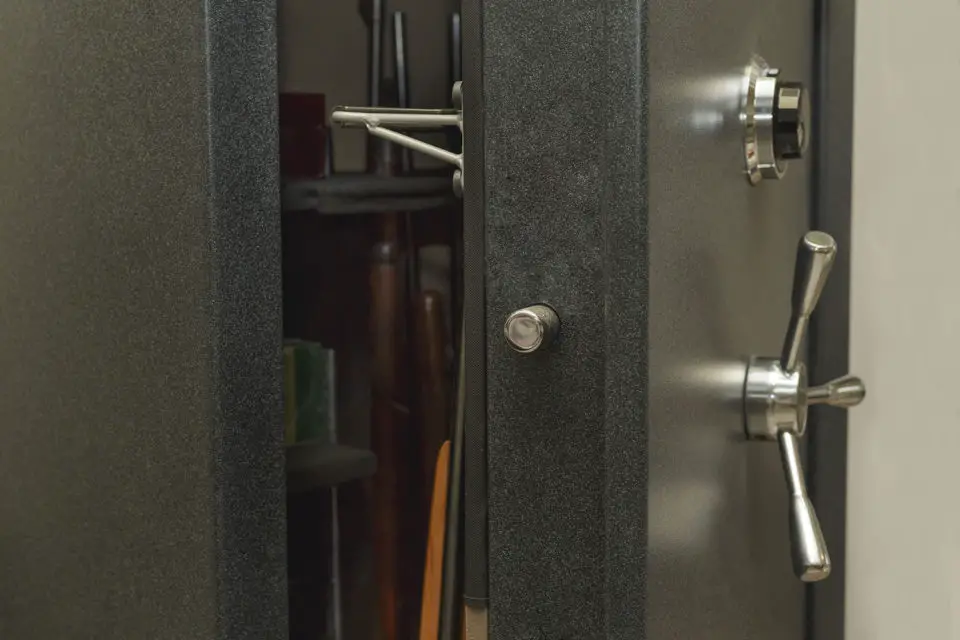 Locking security cabinets are perfect for those with multiple firearms. They're more affordable than gun safes. And despite their big size, these cabinets are compact and lightweight.
Trigger Lock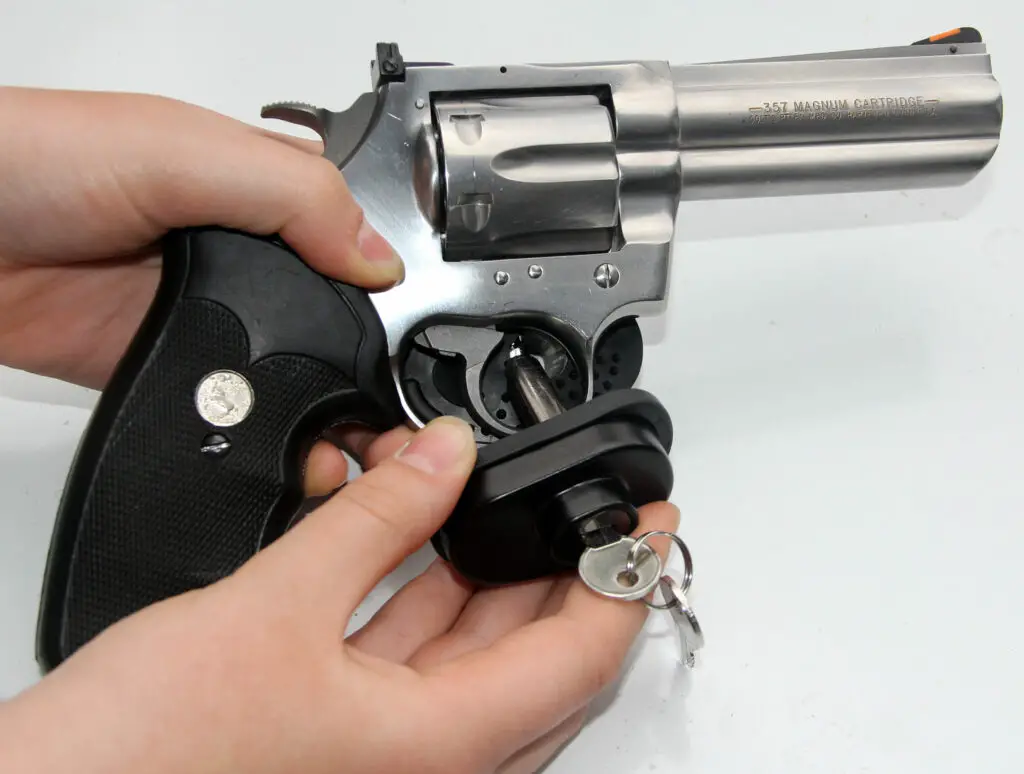 Trigger locks are affordable but safe options for storing your firearms. They may not prevent theft, but they do prevent unauthorized users from firing a gun. 
For Home Defense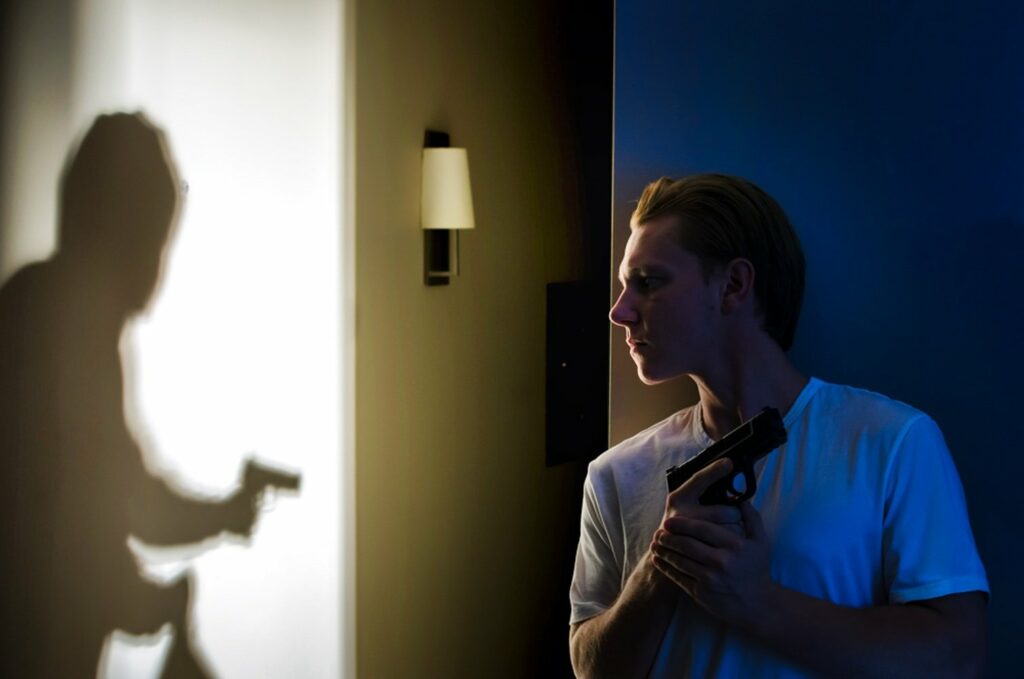 A gun stored for home defense should also be kept locked in your safe or drawer but you should keep the magazine loaded. You can also choose from our favorite hidden gun storage ideas to prevent unauthorized access.
Burglars will most probably break into your house while everyone's asleep. So it's better to keep your gun in the bedroom inside the best bedside gun safe so you can easily access it when needed. If you've got kids at home, never leave your gun lying around, and always put it in places that are hard to reach for children.
If you need to safely keep a gun at home, make sure that it's locked away in a vault or safe and in the least possible location that an intruder will check.
Factors That Affect Guns in Storage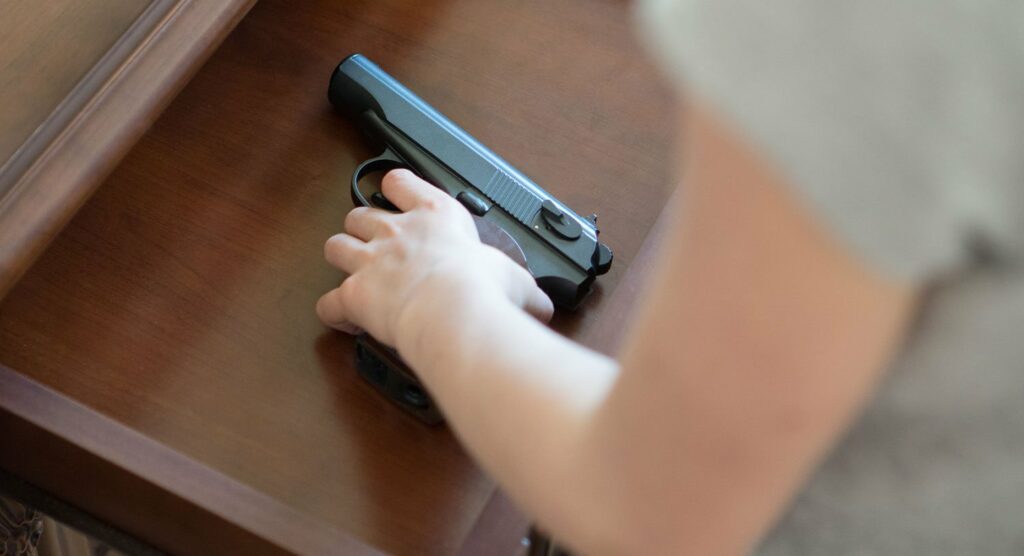 Temperature Changes
Extreme heat and cold deteriorate rubber and plastic. And some gun parts like rifle stocks or handguards, pistol grips, magazines, and handgun frames are made of polymer and plastic so it's essential not to expose them in temperature fluctuations.
Humidity
Store your guns in moisture-free containers because moisture results in rust formation on your gun's barrel and your trigger and firing pin can get stuck.
Sunlight
Sunlight can ruin your gun's painted or anodized finish. Prolonged exposure to UV rays can also cause plastic gun parts to become brittle.
Oxidation
Oxidation occurs when a safe or container isn't airtight. And exposure to oxygen results in corrosion and rust formation.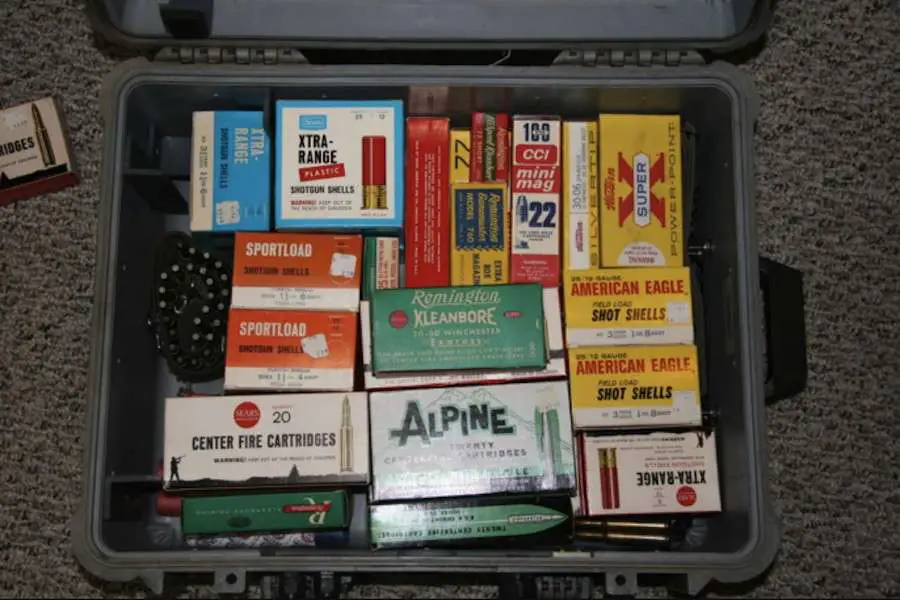 These factors should also be considered when storing ammunition as they can greatly affect your ammo's quality and efficacy.
What to Do Before Storing Your Gun
Deep-Clean Your Gun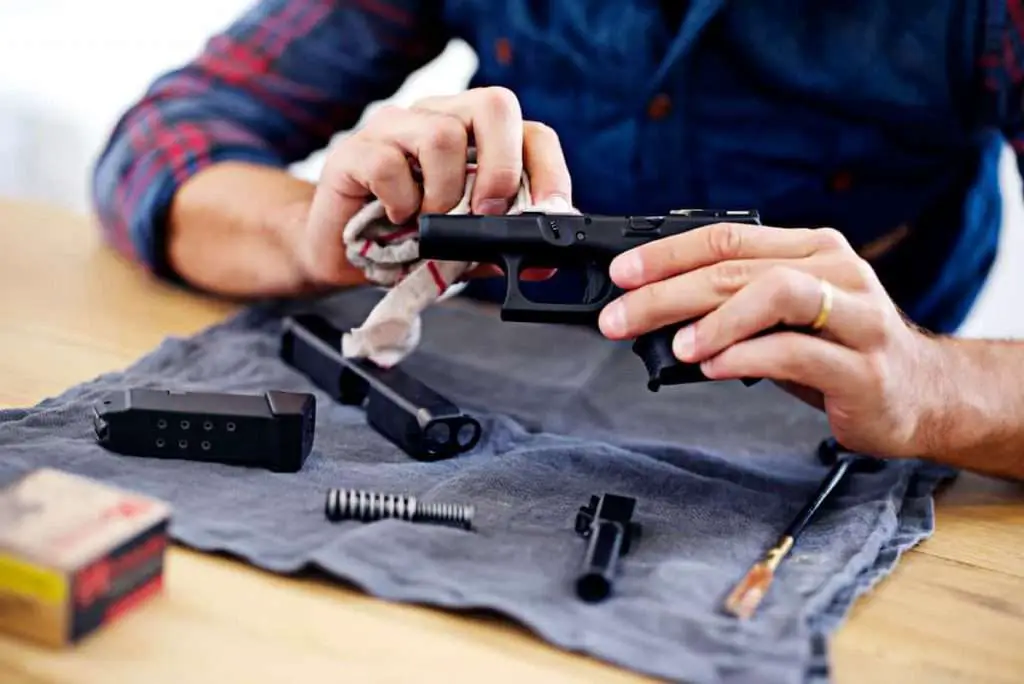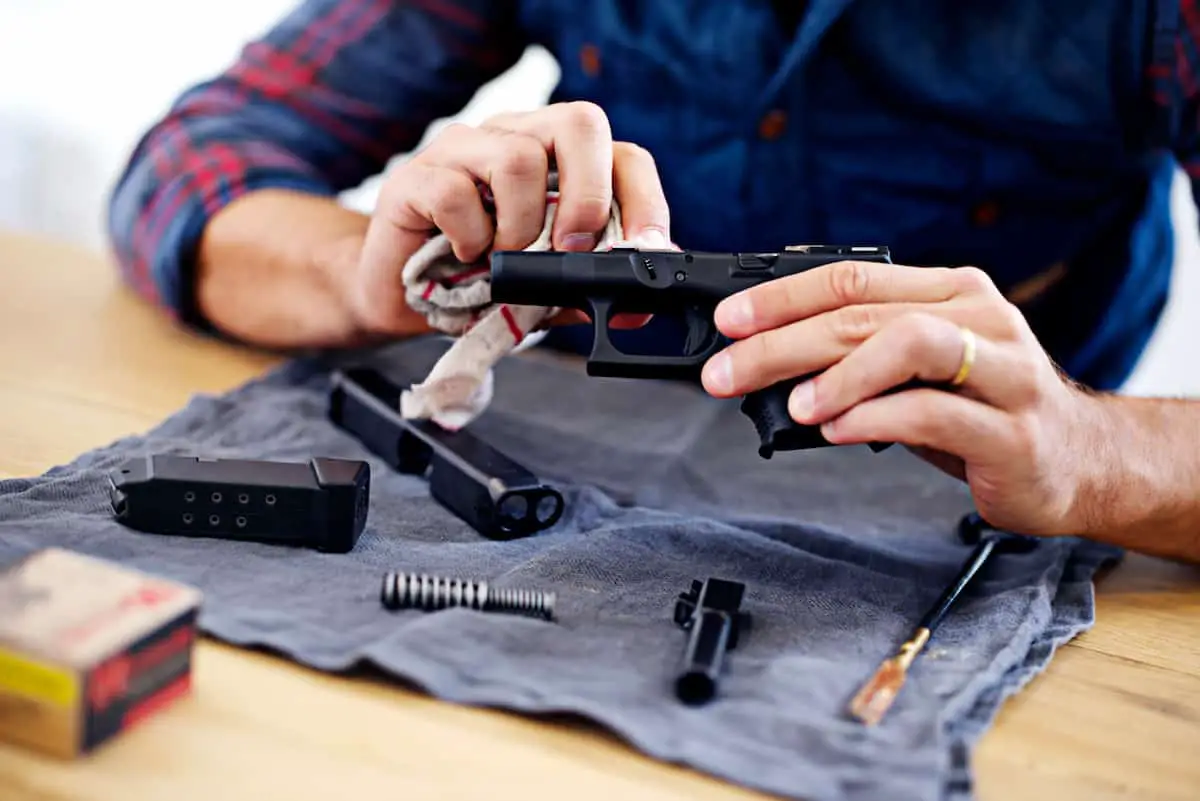 If you always visit the range but you don't clean your gun often, then you'd have to bring out your gun cleaning supplies and do some serious firearm deep cleaning. But if you clean your gun regularly, then you can just clean it like any other day.
Apply Gun Oil or Grease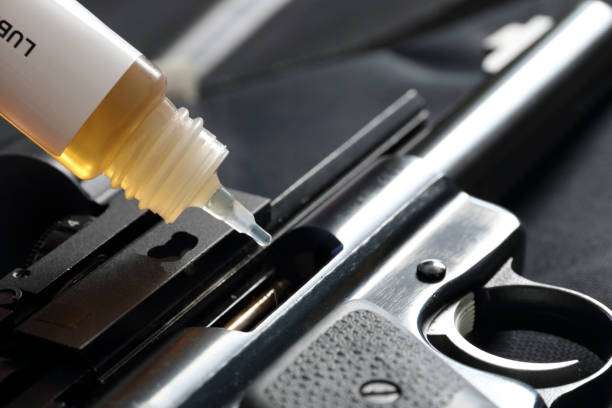 Once your firearm is nice and clean, don't put away your gun cleaning kit just yet! Apply gun oil or grease into moving gun parts so they stay lubricated (and won't seize up) even when not in use.
Silica Gel Packets
Silica gel packets are great for absorbing moisture. And like we said earlier, moisture is the worst enemy of stored firearms (and ammo).
Gun Sock
Gun socks provide added protection to your guns. Some gun socks are also treated with silicone so they help reduce the formation of rust.
FAQs
What is the best rust prevention for guns?
These items inhibit rust from forming on your stored firearms.
Dehumidifiers – Even if you live in a relatively dry climate, it's still necessary to keep the humidity of your gun safe at low levels. When hot air from outside gets into the safe it can quickly begin to get humid and then wet [especially if there is moisture on the interior walls]. 
Silica gel – Silica gels are good for keeping moisture out of your safe. 
Cosmoline – is a "trademarked brand of petroleum-based, wax-like corrosion inhibitors. Its chemical composition consists primarily of a homogenous mixture of oil-based, non-polar hydrocarbons."
Vacuum seal bags – are airtight and constructed from high-quality materials. These specialized vacuum gun storage bags serve as barrier protection against oxygen that causes corrosion and rust formation.
Should you store guns in a case?
Yes, storing your gun in a case keeps them protected from external physical impacts and factors that can degrade its performance.
Is it better to store guns vertically or horizontally?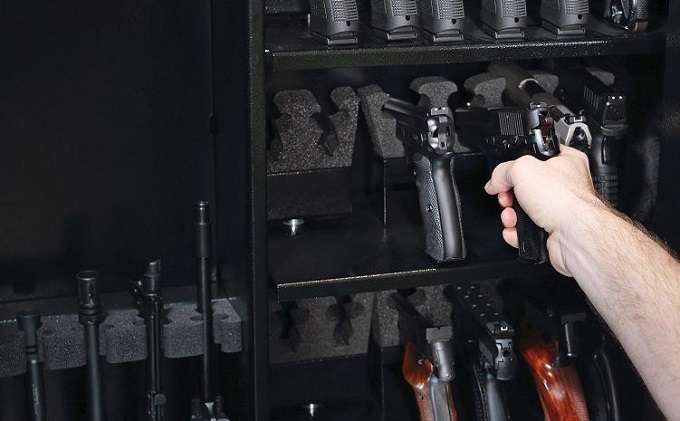 Store your guns with the muzzle pointing downwards. Never store your gun butt down. The reason is if you store your firearm butt down, any residual gun oil or cleaning solvent "will trickle through the chamber, the firing pin holes, into the lock mechanism, and finally onto the wood of the stock. This can soften the wood and damage the stock irreparably." But if you put your gun away with the muzzle down, the oil will only flow down to your gun safe, and you can easily wipe and clean it. 
Conclusion
The bottom line is, no matter where you store your guns, as long as they're protected from moisture and sealed from any potential external pollutants (and you followed our cleaning and storage tips above), they'll definitely stay in mint condition.
Last update on 2023-11-10 / Images from Amazon Product API