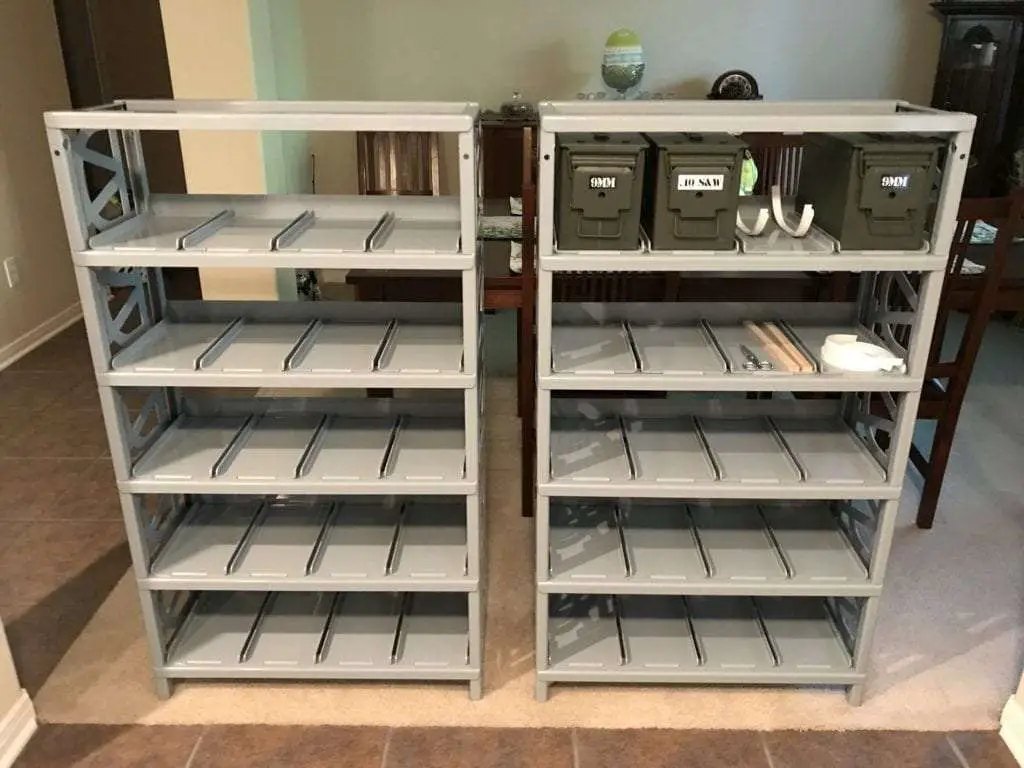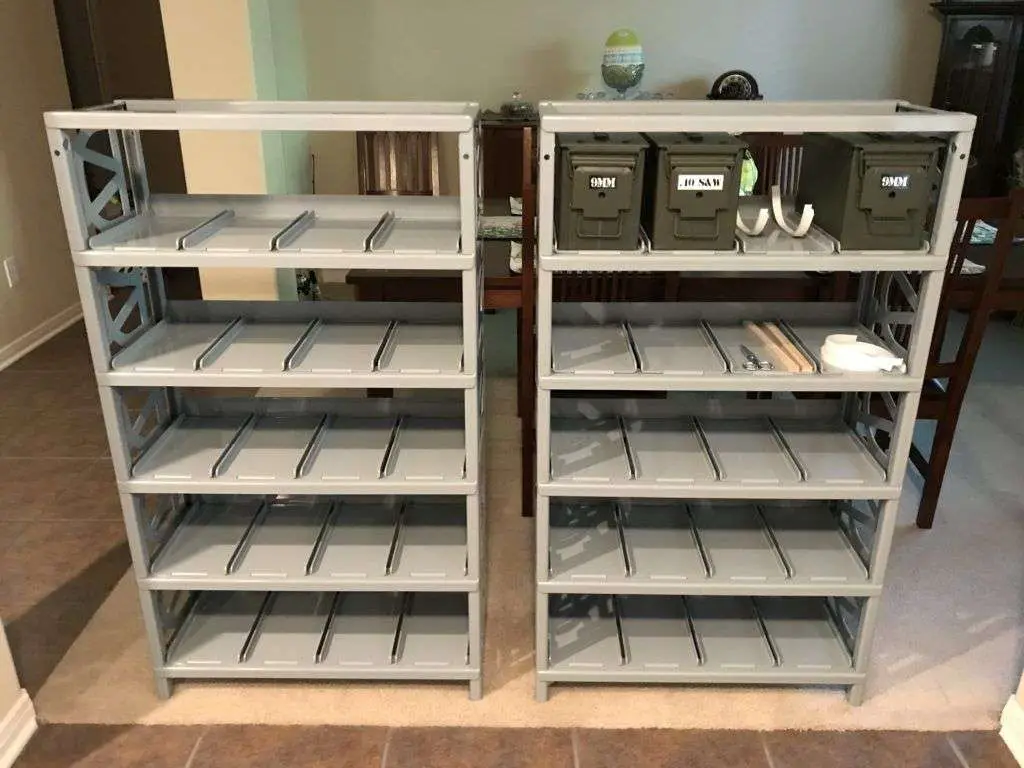 It's always a good idea to boost your ammunition stash. But before you start stocking up, are you sure you have the right tools to store your ammo long-term at home?
If stored correctly, ammunition can last practically indefinitely. But, how you store it is critical to make it last.

Read on to learn all about how to get the most life out of your ammo stash.
How long can ammunition be stored?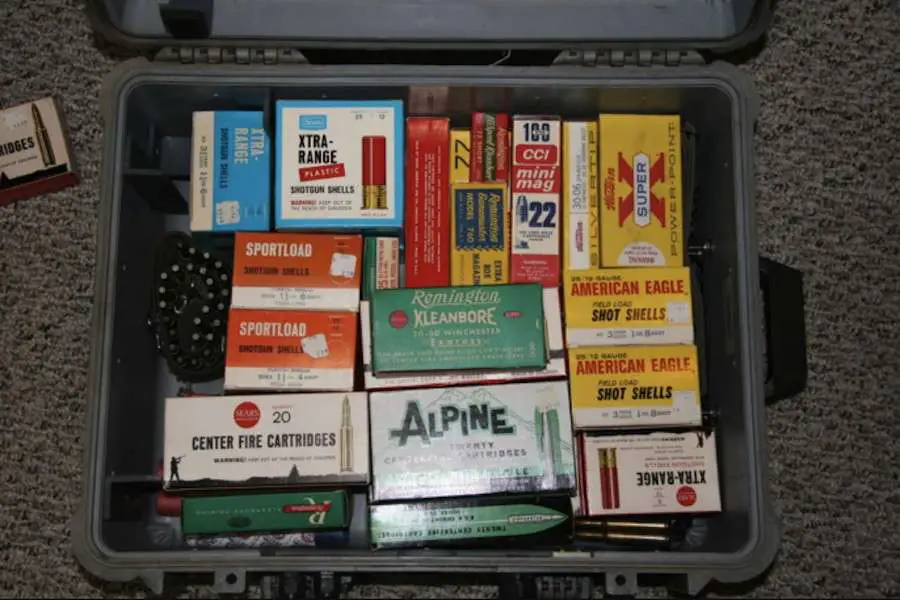 Manufacturers usually recommend that ammo be stored for up to 10 years. But by having the right tools and knowledge, your rounds can last longer than that. With the right conditions, your ammo can last 50+ years.
Does ammunition have a shelf life?
With the right storage containers and a well-ventilated room, your ammo stockpile can last for decades. But if not stored properly, your ammo can corrode and absorb moisture, rendering it useless in less than a year.
Critical Factors that Affect Ammo Lifetimes in Storage
Ammo Storage Humidity Level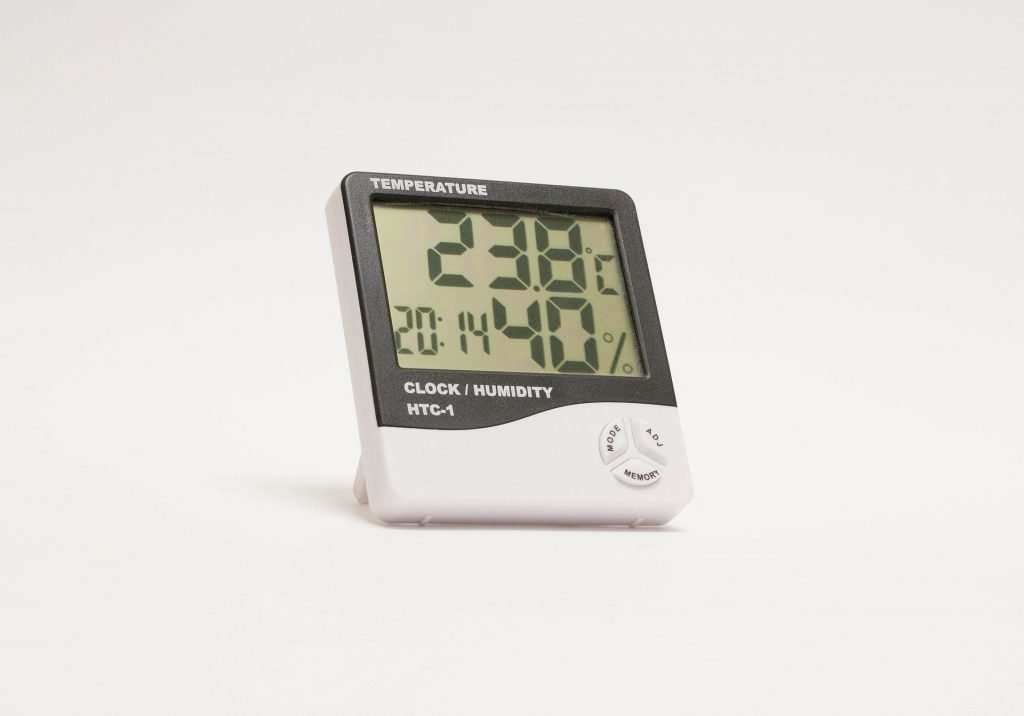 Monitoring your storage room's humidity level is the first step to your ammo's long-term effectiveness. While quality ammo can definitely operate as designed after being dunked for a while (just check out the video below), long-term storage in high humidity settings is a bad idea for maintaining the performance of the ammo. You don't want the seal of the case to be compromised, affecting bullet velocity, weapon cycling, and terminal ballistics.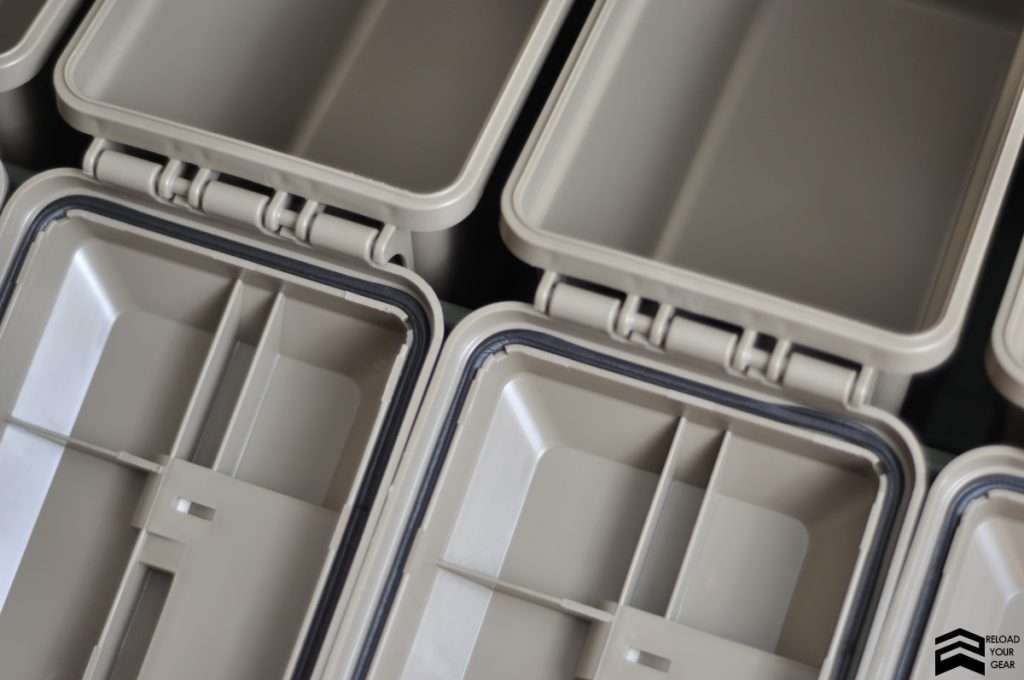 Desiccants help absorb the tiniest amount of moisture. So even if it doesn't get humid in your home, it wouldn't hurt getting desiccant packs for the inside of your containers as a precautionary measure. Better safe than sorry!
Ammo Storage Temperature
With high temperature comes low levels of humidity. So make sure that your storage area is always at room temperature.
We need to keep an eye on our ammunition and guns more often during winter and summer when the temperature is at the extremes. 
How does extreme heat affect your ammo's integrity?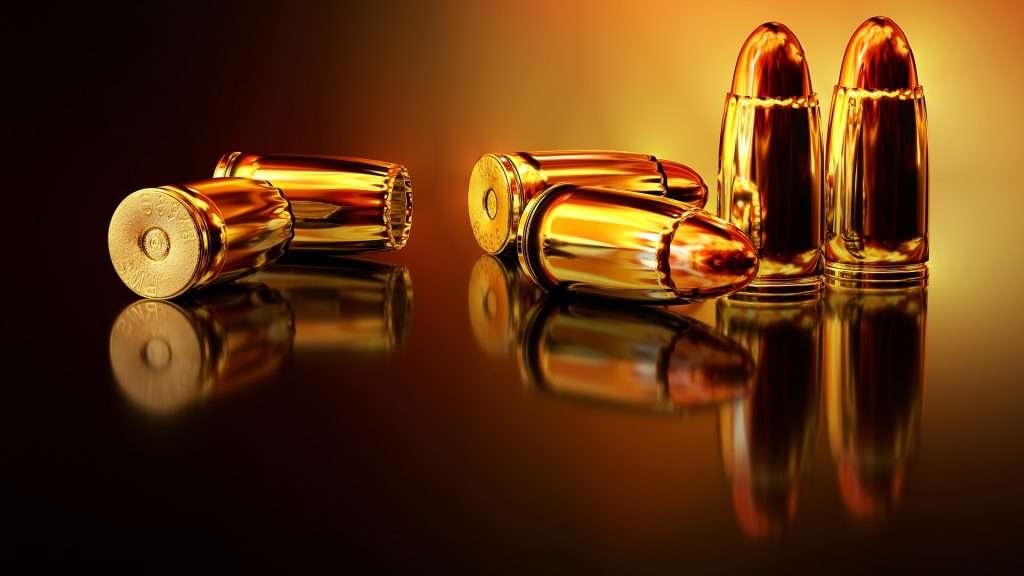 Gun powder contains an extremely flammable substance called nitrocellulose. It transforms into gas when exposed to high temperatures. This then causes your ammo to deteriorate.
Nitrocellulose in gas form can also leak out of your cartridge and affect the pressure in your gun chamber. This can result in inaccuracy, or worse, misfires.
What about freezing temperatures?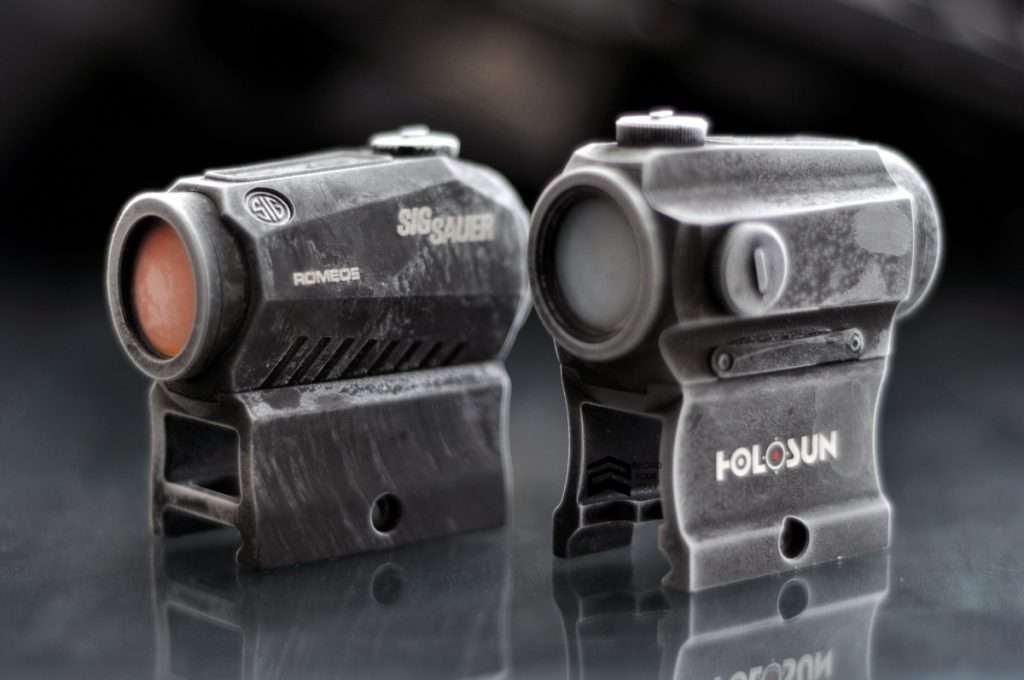 Extremely low temperatures can also affect your bullets' ballistic performance. These bullets were immersed with dry ice and still fired, but I wouldn't recommend it long-term for something your life may depend on.
Can you vacuum seal ammo for storage?
Yes, you can, and it's a great way to really extend your storage time. That's especially true if you can't afford those heavy-duty storage containers. Keeping your ammunition in vacuum-sealed bags ensures that there is no room for oxygen. And zero oxygen means no corrosion and very little moisture. 
How to Store Ammo Long-term at Home
Get High-Quality Storage Containers
Aside from monitoring humidity and temperature, it's also important to invest in durable storage boxes. If you don't own one yet, we made a list of good choices that can help you decide.
1. MTM AC4C Ammo Crate (4-Can)
Check price on Brownells
The MTM AC4C Ammo Crate is a crate that has four 50-Caliber cans secured with O-ring seals and a double padlock. It is ideal for organizing and storing huge amounts of ammunition.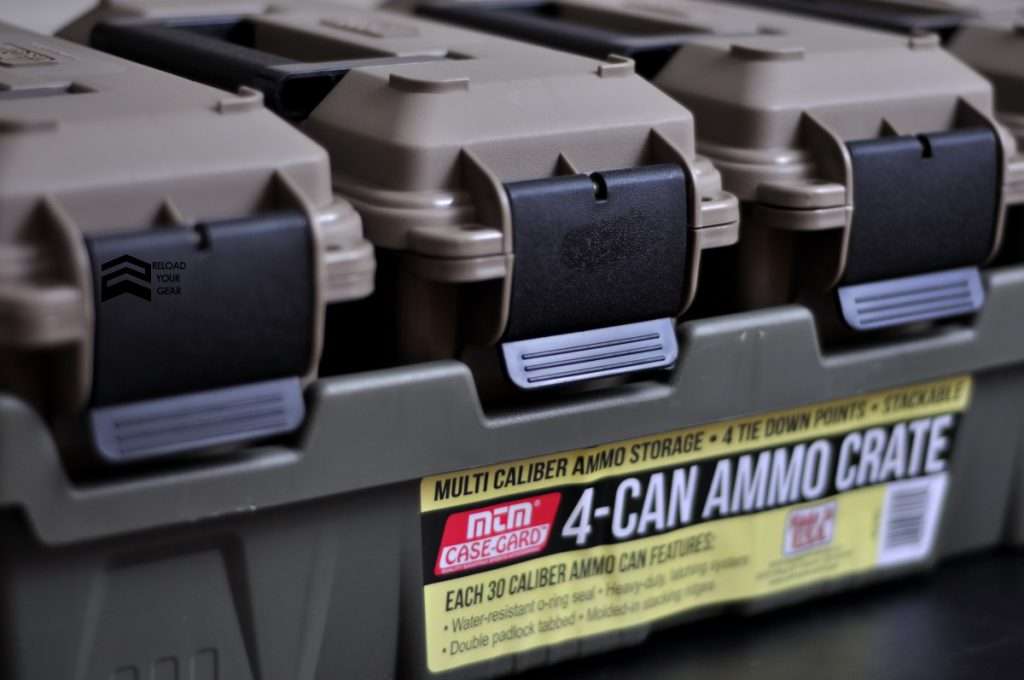 The crate with handles is easy to stack and can really let you put a full storage system together quickly and without a lot of expense.
2. MTM 50 Caliber Ammo Storage Can
Check price on Brownells
The MTM 50 Caliber Ammo Storage Can is the singular version of the Ammo Crate's cans. It also has a double padlock and is made of durable material that can withstand tremendous force without getting deformed.
3. MTM 380/9MM Cal 100 Round Flip-Top Ammo Box
Check price on Brownells
This Ammo Box is ideal for people who want easy access to their ammunition. It also allows you to organize and find your rounds quickly because of its dividers.
4. Solid Tactical 50 Cal Ammo Can
The Solid Tactical 50 Cal Ammo Can is one of the sturdiest ammunition containers on the market. Its steel construction makes it nearly as durable as military ammo cans. Aside from being airproof and moisture-proof, it can also cater to different types of ammunition, including bulky ones.
5. Plano Tactical Custom Ammo Box
The Plano Tactical Custom Ammo Box is made of durable plastic and also features a heavy-duty handle and an O-ring seal. This box is also waterproof and shockproof, making it a convenient choice for everyday use.
Check out this article for a more detailed review of these storage containers.
How to Store Ammo in Cans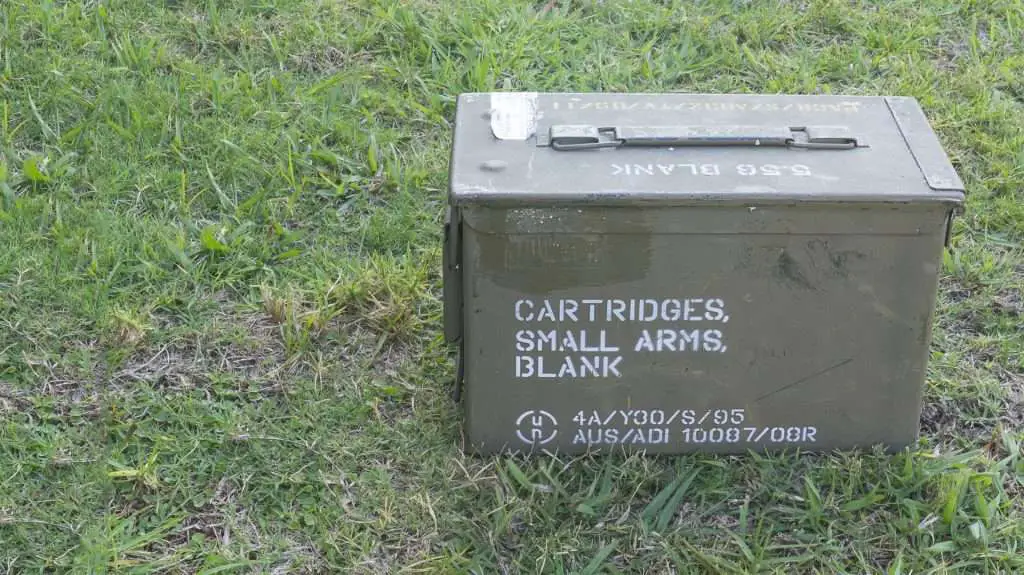 Keeping your ammunition sealed in cans is one of the best defenses against humidity. Buying quality ammo cans that can protect them from moisture and oxygen is a valuable investment. You can also get desiccants for additional protection against humidity.
Labeling your ammunition and arranging them from old to new is also essential. This way you won't lose track of which batch to use first so that you rotate your ammo and shoot the oldest first.
You should also check your cans' rubber seal from time to time to make sure that it's still airtight.
Is it OK to store ammo loose in ammo cans?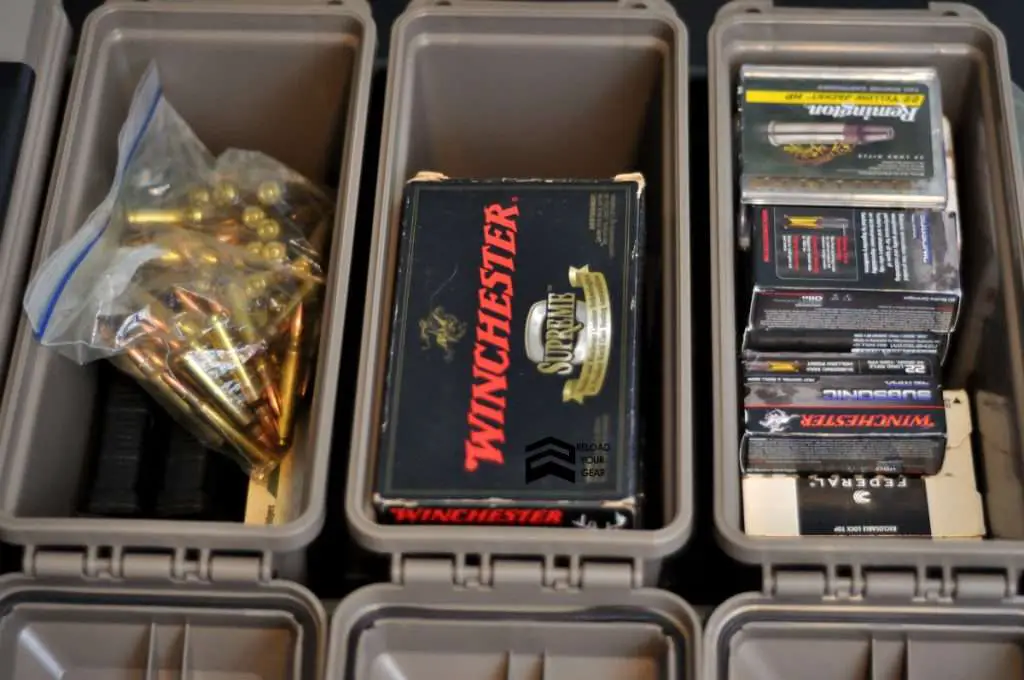 Yes, you can, but it's not recommended because you might end up mixing up old and new ammo batches.
Where do you store ammo cans?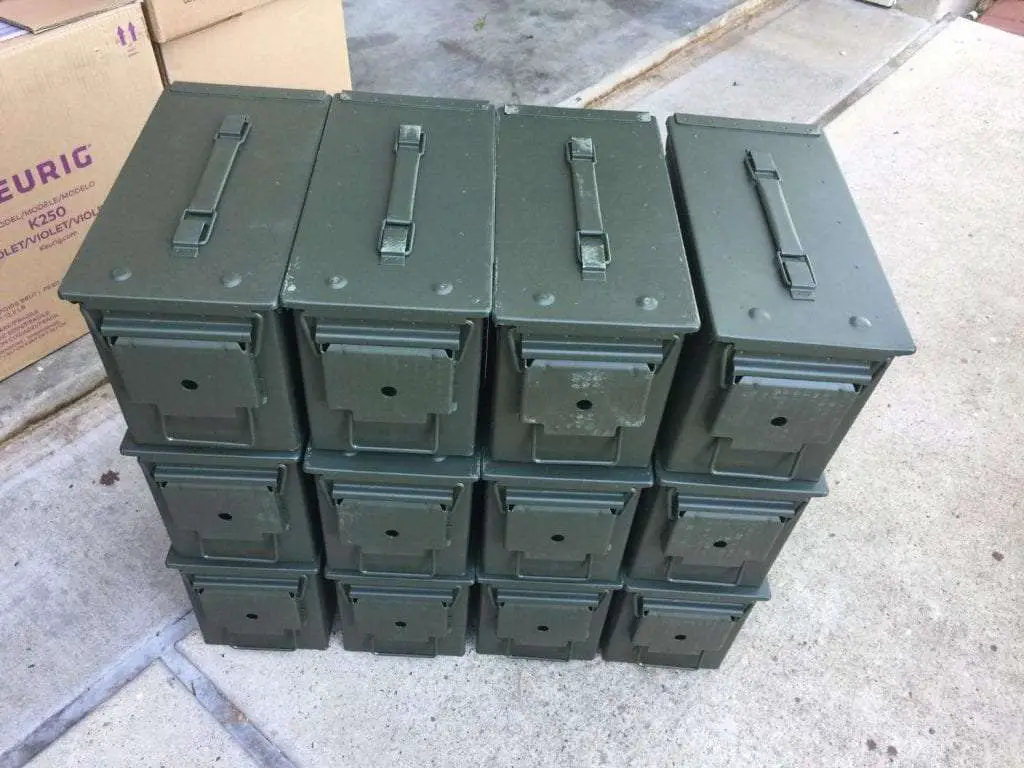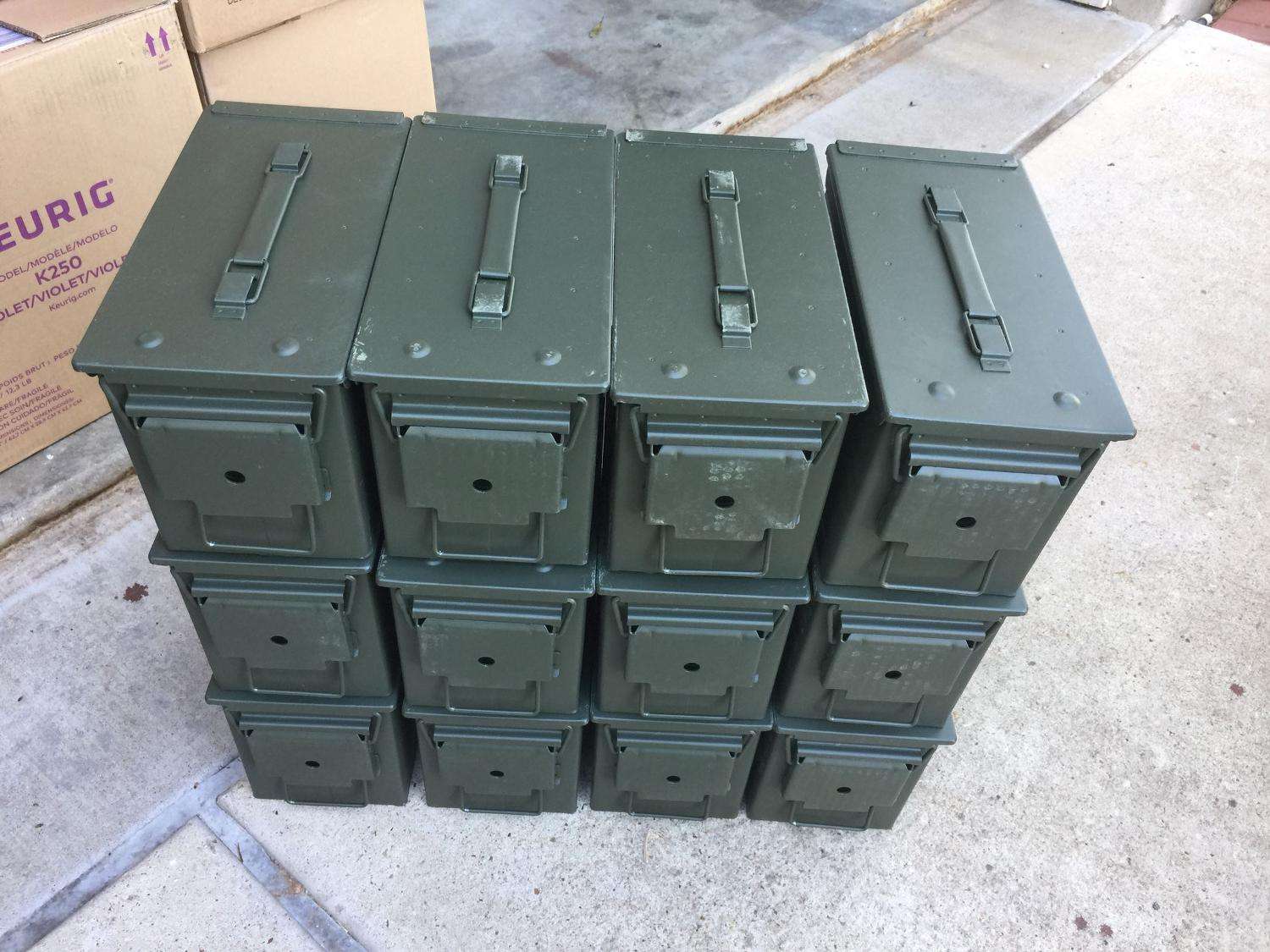 After organizing your rounds, you need to find a designated space for your ammo cans. Make sure that the area is accessible so you can check on your ammo anytime. Most importantly, it has to be away from extreme heat and humidity.
Best Rooms in your House for Ammo Storage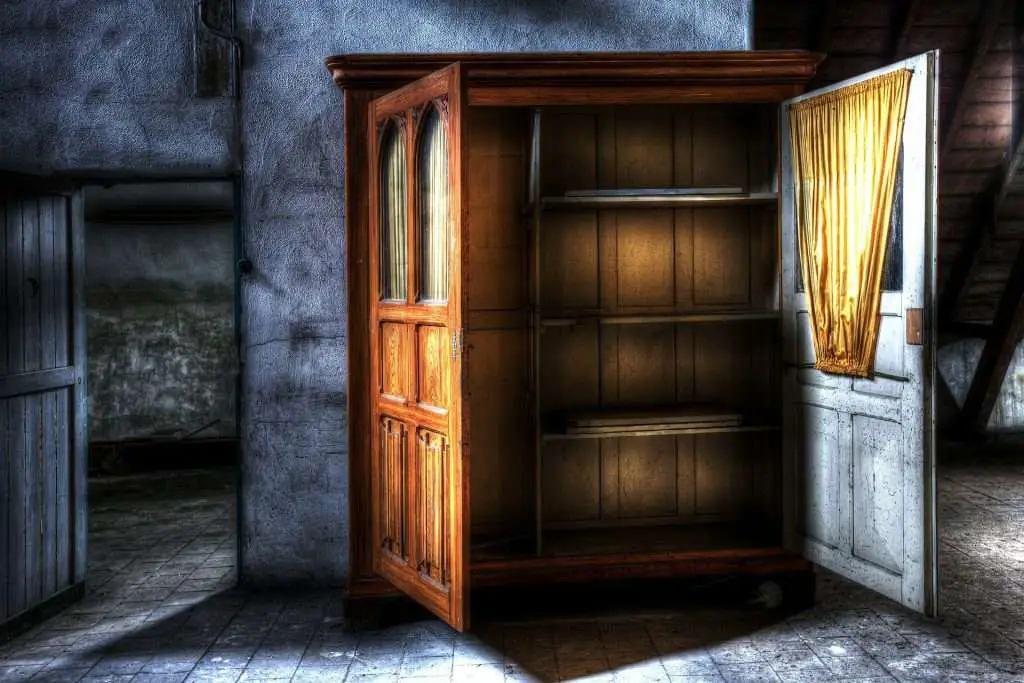 You can store your ammunition cans anywhere in your house, as long as the area is dark, well-ventilated, and is not exposed to temperature fluctuations. Closets are great locations if you have enough room.

The garage is a common choice too but less desirable. It's very accessible, especially on your way to the range, or if you're going on a hunting trip. But you need to be very cautious about humidity. Buy the right storage tools, invest in dehumidifiers, and monitor your ammo constantly. This way your ammo's shelf life can last a lifetime, or more!
Shoot your oldest ammo first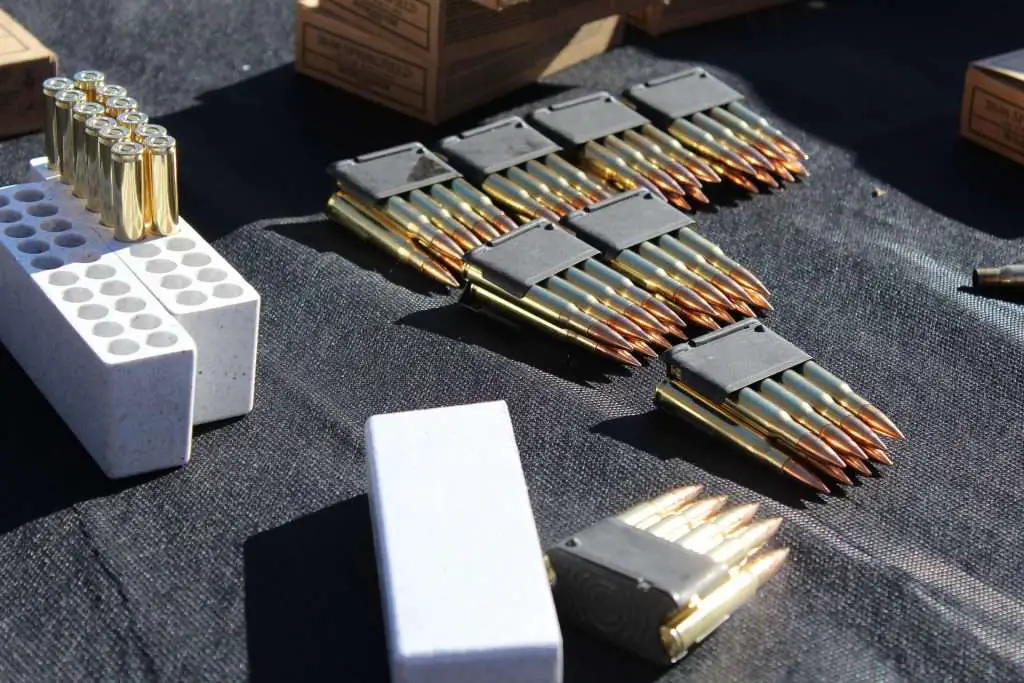 No matter how you store your ammo, it's always smart to shoot your oldest ammo first if you're doing non-critical shooting. Assuming you store all of your ammo with the same technique, the oldest batches will be the most corroded and potentially be the lowest quality. By shooting your oldest ammunition and replacing it with new purchases or reloads, you can keep all of your ammo fresh and in good condition.
Other Ammo Storage Considerations
How Much Ammo to Store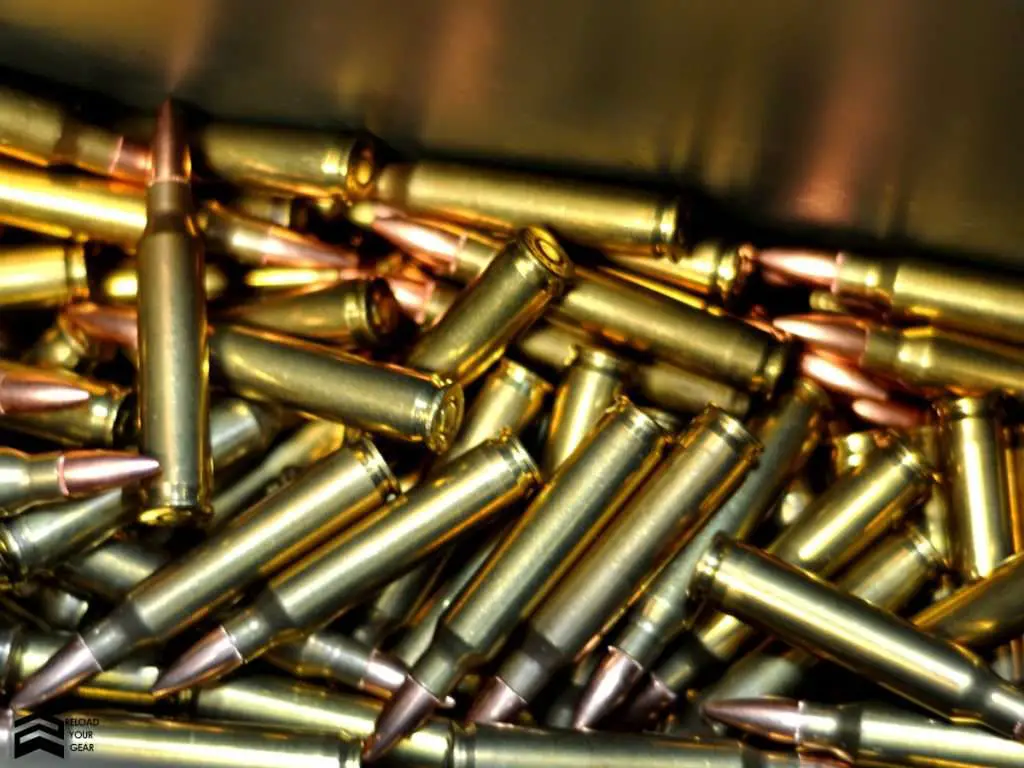 To get through a short-term disaster (of a few months), it's smart to have at least 1 year's worth of ammunition. That way, you can easily rotate and shoot through your ammo to keep it fresh.

If you'll be stocking up on ammo for self-defense in an extended disaster scenario, you'll want a larger reserve for each type and more handgun ammo:
Handgun – at least 1000 rounds
Shotgun – at least 200 rounds
Rifle – at least 2000 rounds
If you'll be using your guns primarily for hunting, the numbers are a little different:
Shotgun – at least 600 rounds of assorted hunting loads
Large Game Rifle – at least 200 rounds
.22lr Rifle – at least 2000 rounds
How to Store Bulk Ammo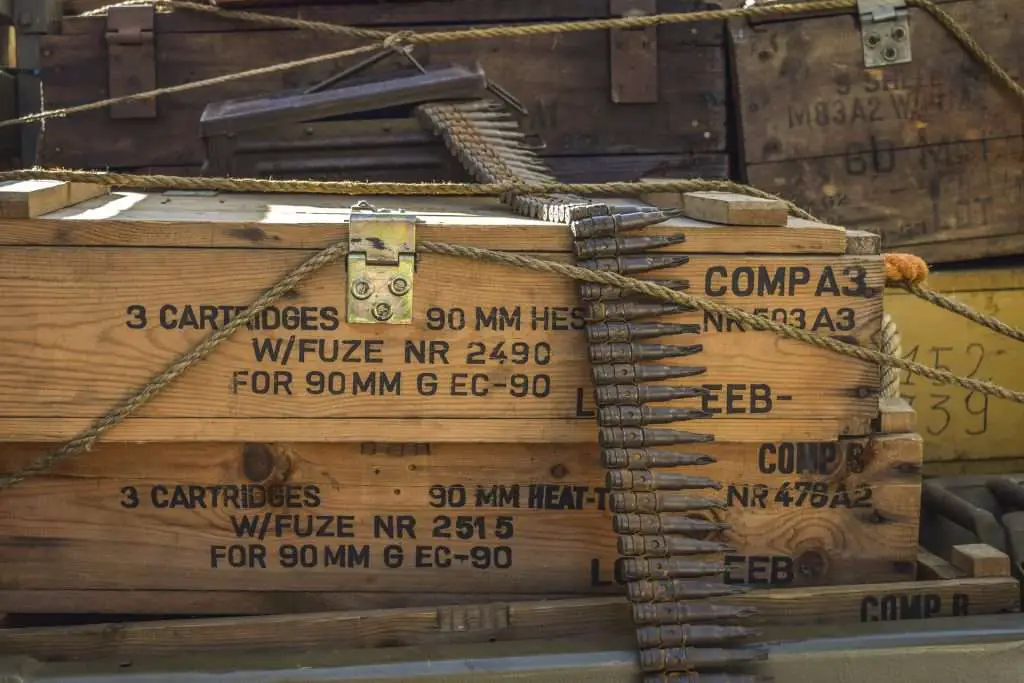 If you're planning to buy plenty of ammo to prepare for the apocalypse or if you're just a regular hoarder, you need to invest in a durable storage container first. Then, you need to properly label and organize your rounds by date for easier access. You can also use dehumidifiers as protection against humidity. Store your cans in a cool, dark, and dry place to keep your ammunition from corroding. 
Never return rounds that have been exposed to moisture and external factors into your stockpile to preserve your ammo stash.
How to Store Shotgun Ammo
Like any other ammunition type, shotgun ammo needs to be stored with tender loving care. Store your organized shotgun ammo in an airtight container. Then keep the container in a well-ventilated, dry place, away from extreme temperature.
How to Store Ammo in Case of Fire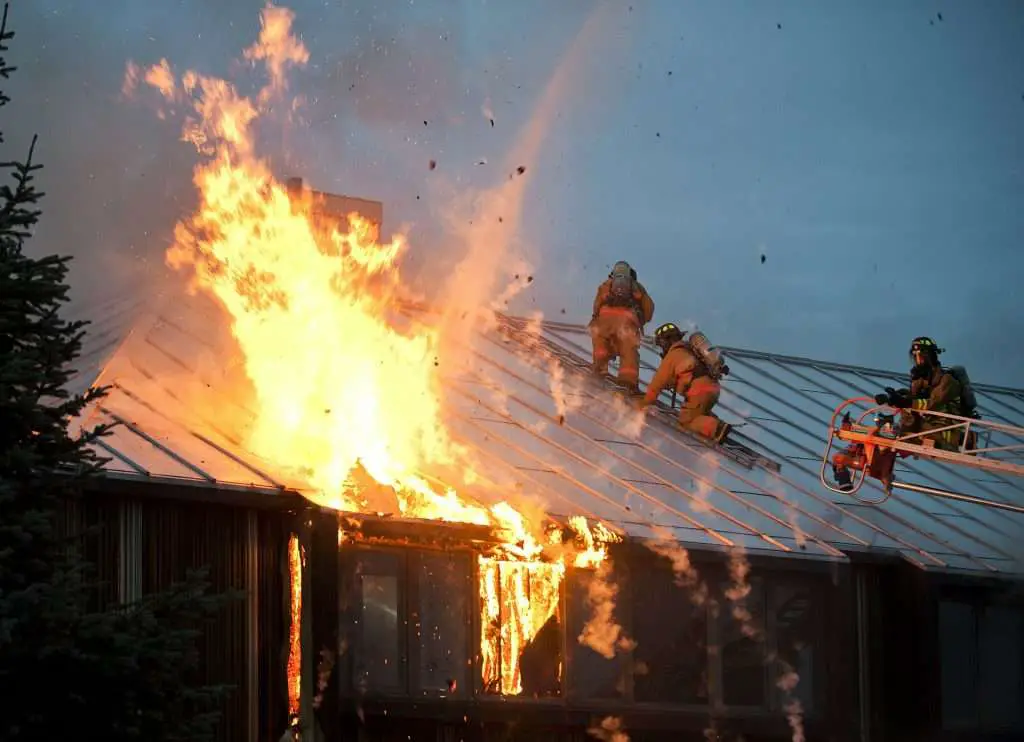 When buying storage containers, it is also important to check if they are fireproof. Otherwise, you'll have an added hazard for you or first responders if your house catches fire.
Conclusion
We are hoping that we won't have to use our firearms in situations where we have to defend ourselves. But when that time comes, it's better to be prepared. And we have to be sure that the ammo we'll be using will actually work when it's needed. To do that, proper storage is key!
Last update on 2023-11-13 / Images from Amazon Product API