Best Overall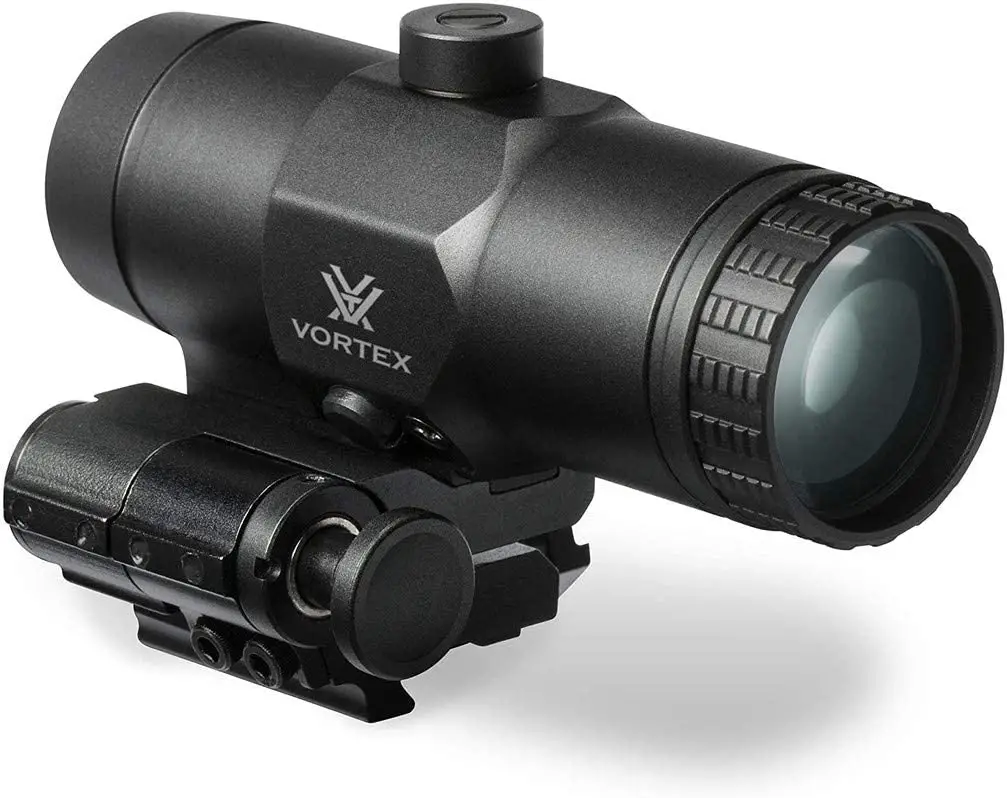 Vortex Optics VMX-3T 3X Red Dot Sight Magnifier
Reliable in every weather condition.
Value: 9/10
Performance: 9/10
Cost: 8.5/10
Check Price
Best on a Budget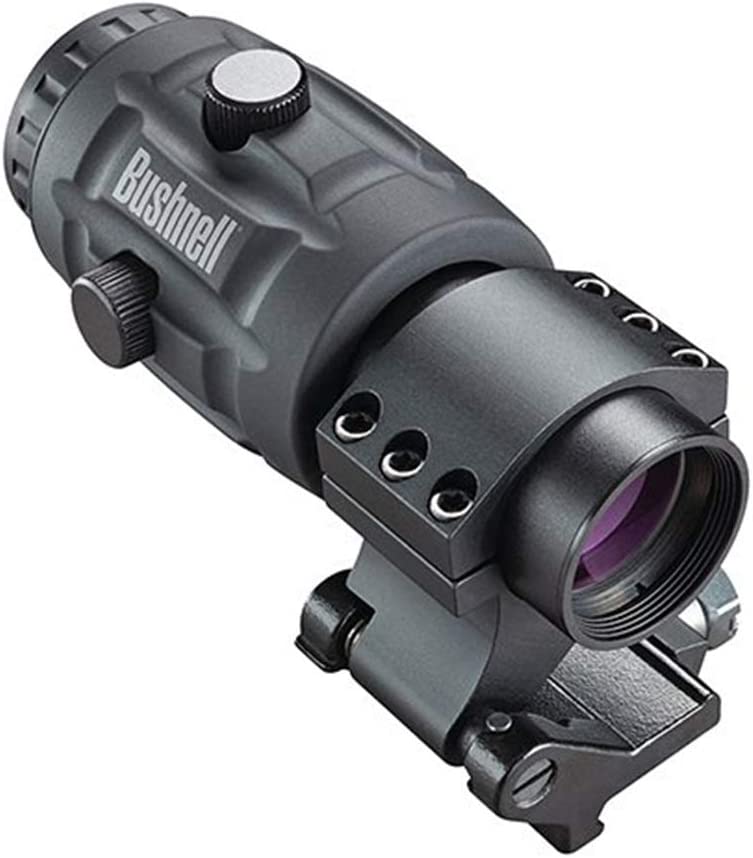 Bushnell Optics 3X Magnifier
Will give more expensive brands a run for their money.
Value: 9/10
Performance: 8/10
Cost: 9/10
Check Price
Best Red Dot and Magnifier Combo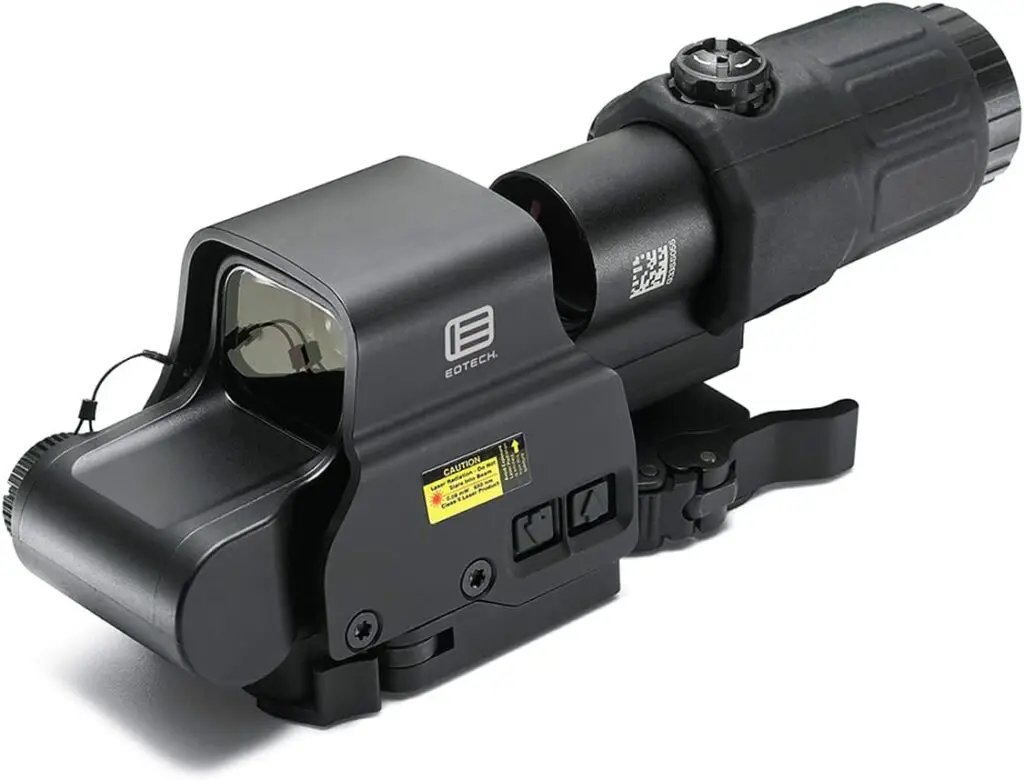 EOTECH HHS II – EXPS2-2 with G33 Magnifier
The combo you can depend on for a long time.
Value: 8/10
Performance: 8/10
Cost: 7.5/10
Check Price
So you've already mastered shooting at close distances and you want to take a few long-range shots while retaining your red dot's best qualities. That's right – you need a magnifier! Now, we already scoured the internet for the best red dot magnifiers and reviewed them in one place, all you need to do is choose. 
How do you know which one suits you best? Read on!
Features to Consider + How We Choose
Here are the criteria we used in choosing the best red dot magnifiers.
Eye Relief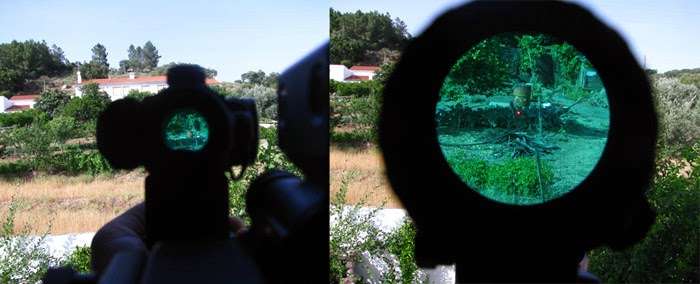 You may have gotten used to the red dot sight's unlimited eye relief, but the game changes with a magnifier. Get one with generous eye relief so you can have sighting flexibility and a larger field of view. A long eye relief also protects your eyes from recoil.
Magnification & Magnification Range
Red dot magnifiers are available in 2x and 3x for models with fixed magnification. While 2x to 5x is available for magnifiers with variable magnification. Determine how far you'd want to shoot then decide from there. Generally, each 1x in magnification is good for 100 yards on a man-sized target.
Material Construction
Most red dot magnifiers may be small but they've proven to withstand daily wear and tear. A high-quality magnifier is fog proof, shockproof, and waterproof. Plus it should have multi-coated lenses for protection from scratches.
Mount
Most red dot magnifiers come with mounts. The mount should be of high quality like the magnifier. We don't want a mount that can't handle strong recoil. Plus you should check if it's compatible with your rifle.
You should also decide on the type of mount – flip-up or quick detach. A flip-up mount is designed to always stay on your rifle and you can just flip it up when you need it or down when you don't. This feature also makes it easier to transition from close-quarters to intermediate range. However, flip-up mounts are more expensive. 
A quick detach mount is only attached to the rifle when you need to use your magnifier. Quick-detach mounts are cheaper but can be troublesome to attach when you're in a hurry. This is not something you're going to do in a life-threatening situation!
Size and Weight
Since you'll be mounting another accessory on your rifle, you don't want to add too much weight. So we suggest choosing a light and compact magnifier.
6 Best Red Dot Magnifiers
Best Overall: Vortex Optics VMX-3T 3X Red Dot Sight Magnifier
The VMX-3T is the most hassle-free and efficient a magnifier and flip mount combo can get. The flip mount engages and disengages at the push of a button so the magnifier is locked/unlocked swiftly. 
This magnifier and flip mount combo from Vortex Optics features dot-centering screws that aid in aligning the red dot image with the magnifier's field of view. Plus it's compatible with lower 1/3 or absolute co-witness mounting heights.
Pros
Affordable
User-friendly
Fully multi-coated lenses
Waterproof and fog proof
Ambidextrous flip mount
What Customers Say
Bought this magnifier to go behind another brand of RDS, they match up well as far as height goes. Wish it was 5X, but overall a good buy for the money.

S. Customer
Sight is clear, the magnification is 3x as described unlike cheap knockoff Chinese optics which could be 1.8-2.2x instead of 3x. The mounting gear is stable and holds without any extra work/loctite (tested 200rds). The flip mount is perfect for left handers like me, which is just a bonus. For $200 I am satisfied.

Craig
Best on a Budget: Bushnell Optics 3X Magnifier
The Bushnell Optics 3X, magnifier is a rock-solid choice and does the job nicely for its price. You rarely get an optic with good quality and generous eye relief at this price point. It also comes with a dust cover for the rear.
We also like how it takes a decent effort to pull back on the spring to flip the magnifier out. This means that it's well constructed and won't easily get shaken by recoil.
Pros
Affordable
Long eye relief
Waterproof, shockproof, and fog proof
Fully multi-coated optics
Ambidextrous flip mount
Cons
Heavier than most red dot magnifiers
What Customers Say
Heavy but way underrated. A very good magnifier for the cost. Pay less and get amazing, top shelf eye relief.

Tim
Flip function is really tight til broken in or loosened. Other than that, its phenomenal. Easy install, extremely clear, Very happy with purchase.

Ryan
Best Red Dot and Magnifier Combo: EOTECH HHS II – EXPS2-2 with G33 Magnifier
Our next pick is one of the best red dot + magnifier combos in the market. The mount features a quick-detach lever that fits 1″ Weaver and MIL-STD 1913 rails. The G33 magnifier is also compatible with all EOTech holographic weapon sights.
The holographic sight that comes with this bundle also delivers razor-sharp images. One thing we don't like is the tight eye box, making it a little uncomfortable to use.
Pros
Reasonably priced
Clear sight picture
Holds zero well
Comes with 10-year limited warranty
Easy to adjust
Cons
Short battery life
A bit heavy
Tight eye box
What Customers Say
Heavy duty, reliable and accurate.

Mouayad
Does everything you need it to do, is obviously of great construction – easy to adjust and a nice clear picture either magnified or not. Very pleased with this.

HDelta
Sig Sauer Juliet4 Magnifier
The Juliet4 works great as a stand-alone magnifier or to work with a reflex optic. It's the perfect partner for the Romeo5 red dot (we see what you did there, Sig).
This Sig red dot magnifier features a quick-release mount with built-in recoil lugs for repeatable zero. It smoothly flips up and down and stays that way. Its thread-in lens protector is also a great additional protection from scratches. Plus it comes with Sig's lifetime warranty.
Pros
Lightweight
IPX8-rated waterproof
Easily adjustable
Long eye relief
What Customers Say
Build quality seems good. Very sturdy and easy to adjust. Has enough eye relief for me and the image is clear and crisp.

Matthew Mumau
Was looking for magnifier between 3x & 6x so went with this 4x. Light loss is not an issue. Adjustability works perfect even if sight is smaller. The different risers make is very easy to match your cowitness. The flip mount is great and overall is very durable; no issues with water/fog, etc.

AP
Holosun HM3X Red Dot Magnifier
The HM3X pairs well with mid-level red dots. It's equipped with an adjustable diopter for easy focus and features a quick-detach mount with an optional spacer for absolute co-witness and lower 1/3 co-witnessing. 
This Holosun magnifier guarantees maximum light transmission and reduced glare. So not only can you easily switch between close and long ranges, but you can also see clear and crisp images of your target/s.
Pros
Holds zero well
IP67 water-resistant
Affordable
Easy to install
Multi-coated optics
Sufficient eye relief
What Customers Say
I bought this to go with my Holosun hs510c. It's perfect for it, but keep in mind you'll have to use the spacer (provided) to make sure the magnifier and optic are properly aligned. Solid build, easy to install, and holds zero very well.

Mike
Installed it in my Tavor X95. It sure does the job I was looking for. Amazing product!!

Alejandro Torres
Aimpoint 3X-C Magnifier
Aimpoint's entry takes our final spot. The 3X-C magnifier is compatible with all Aimpoint red dot sights. It can function as a handheld monocular and comes with a FlipMount™ and TwistMount™ base for a no-brainer mounting and dismounting. This magnifier is protected with a shock-absorbing rubber cover that also promotes an ergonomic grip even in wet conditions.
Pros
Water-submersible up to 2 feet
Generous eye relief
Wide field of view
Crisp sight picture
Shockproof
What Customers Say
Magnifier glass is super clear, plus with awesome eye relief. The mount having dual functions work superbly well and efficient. Co-witnesses great with the Pro and T2.

Dmitri
As expected, nothing but solid aimpoint quality here. The added bonus of having the flip and twist built in to the same mount is the way to go!

Jeff G.
Our Key Takeaways
Now you can extend your red dot's range without losing its rapid and quick target acquisition capabilities. You'd have to give up unlimited eye relief, but the compromise will be worth it. Enjoy your range time!
Last update on 2023-12-05 / Images from Amazon Product API