Best for AR-15
CMC Triggers Single Stage Tactical Trigger
A dream come true for AR-15 users.
Value: 9/10
Performance: 9/10
Cost: 8/10
Best Flat Trigger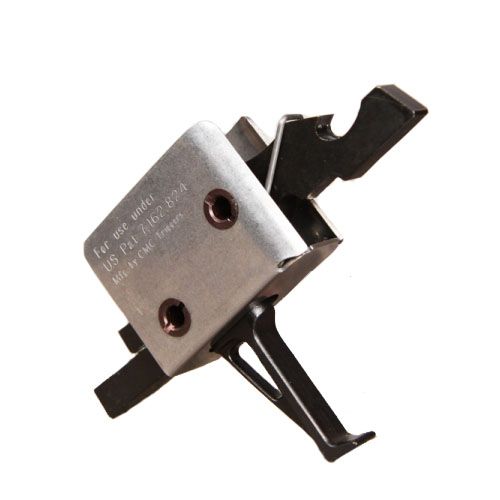 CMC Drop In Trigger Single Stage Tactical Flat Bow
A smooth operator with a remarkably consistent pull weight that's just right.
Value: 8/10
Performance: 7.5/10
Cost: 8/10
Best Two-Stage Trigger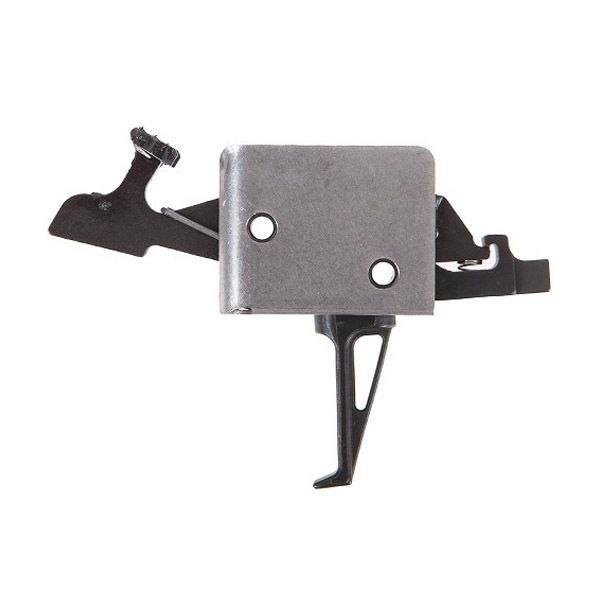 CMC Triggers AR-15 Match-Grade Two-Stage Flat Trigger
When precision is paramount, this match-grade trigger delivers.
Value: 9/10
Performance: 8.5/10
Cost: 8/10
In the realm of firearms and gun accessories, the quality of your trigger can make a world of difference. Today, we're going to take an in-depth look at CMC Triggers, a brand that has won the hearts of many shooting enthusiasts. So, are they a bang or a bust? Let's find out!
How We Chose the Best CMC Triggers
Selecting the best triggers is more than just picking the most popular or expensive ones. We considered several factors:
Flat vs. Curved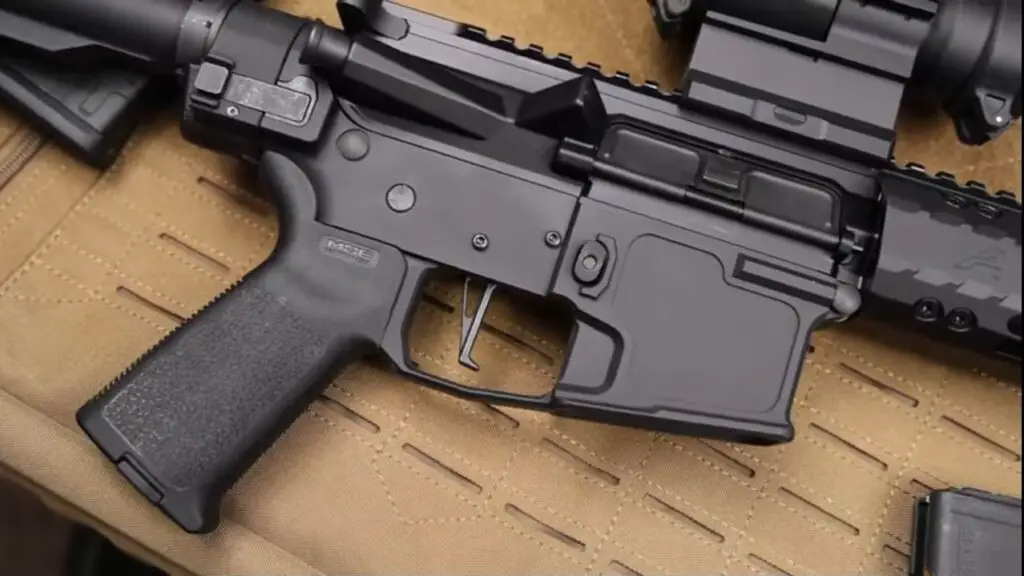 This is a big debate and mostly a matter of preference, but you likely have a strong preference. 
People that advocate for flat triggers like that the spacing from the back of the grip to the trigger is consistent along the length of the trigger. That makes it easier to get your finger placement back to the right place when switching hands or pulling a gun from a holster. Competition shooters tend to favor flat triggers for this reason since it improves speed, particularly in high-stress or rapid-fire situations. 
Curved triggers, the classic design, offer a more intuitive finger placement and consistent feel for many shooters due to their ergonomic design. Your finger will naturally slide to the depth of the curve of the trigger, and you can get a consistent pull weight. On a flat trigger, your finger can get a little lost in a large trigger guard, and the pull weight can be very different at the top of the trigger vs. the bottom.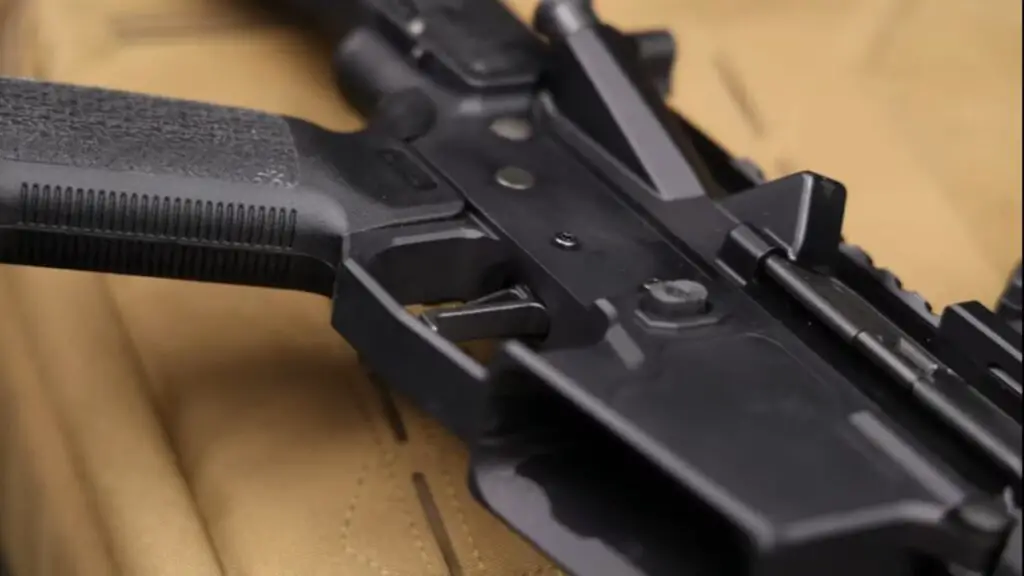 If you get a flat trigger with a slight angle or 90 degree bend at the bottom so you can get consistent placement, it removes some of the downsides with flat triggers.
In the end, the choice between a flat and a curved trigger is largely personal preference. What feels more comfortable, natural, and helps you achieve your shooting goals is the right choice for you.
Pull Weight
Trigger pull weight plays a significant role in precision shooting. Having a trigger with your desired pull weight allows you to shoot more steadily and take more accurate follow-up shots. And, a crisp break with low creep will help you be more accurate.
Crispness and Feel
The "break" of a trigger – how it feels when it releases – is crucial. Find a trigger that has a clean, crisp break and a low creep, contributing to accurate and comfortable shooting.
Travel and Reset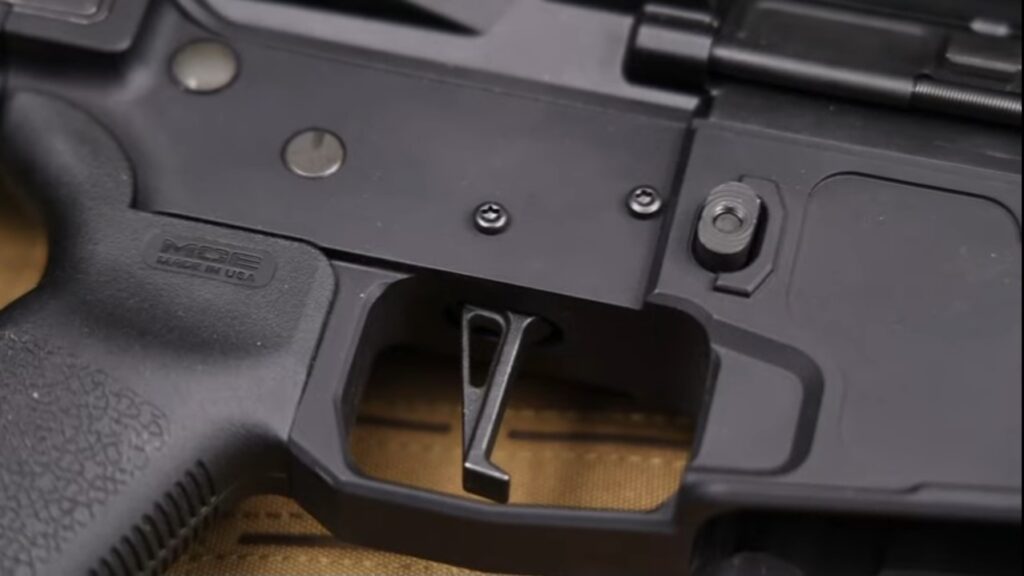 Also consider how far the trigger needs to be pulled before it fires (travel) and how quickly it resets after firing. These features allow you to shoot quicker and be ready for your next shot.
Installation
Installation shouldn't be a problem for high-quality triggers. Don't get carried away by low-priced brands because they're mostly constructed from low-quality materials as well and will most likely give you headaches during installation. CMC Triggers are affordable but reliable so check them out.
Best CMC Triggers
Best for AR-15: CMC Triggers Single Stage Tactical Trigger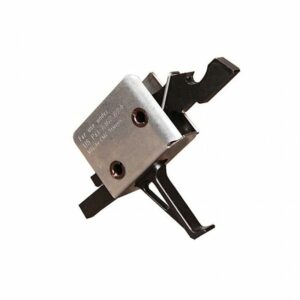 This single-stage trigger is a dream come true for AR-15 users, balancing an ideal pull weight with a crisp, clean break. It features a solid steel trigger case that houses all the factory-tuned internal components. This trigger is designed for minimal travel and take-up and offers crisp release while maintaining reliability.
The Single Stage Tactial trigger is equipped with threaded sleeves giving the trigger and hammer extra-smooth pivot surfaces.
Pros
Easy installation
Short travel and reset
What Customers Say
Trigger feels great, very short travel and reset. Will buy more in the future.

Jacob O.
Zero creep or take up. Very short, although slightly gritty reset. Trigger is new and I'm hoping the reset smooths out after I put some rounds on it. Very light, might take some getting used to after using heavier triggers.

Bill
Best Flat Trigger: CMC Drop In Trigger Single Stage Tactical Flat Bow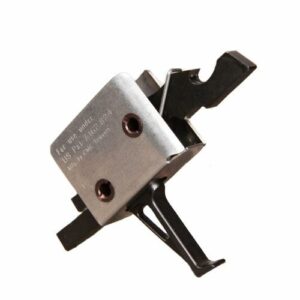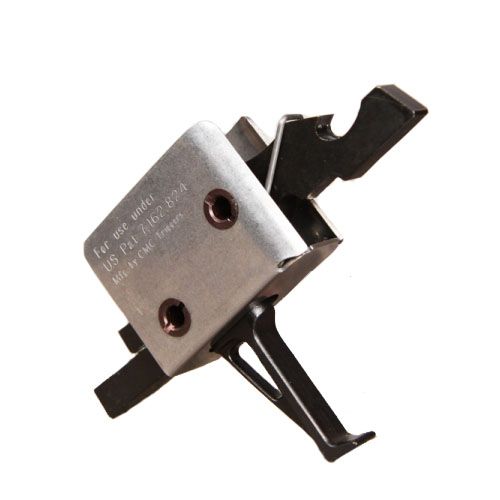 The Tactical Flat Bow boasts a design that offers excellent control, especially for those who prefer a flat trigger surface. 
The CMC Drop In Trigger Single Stage Tactical Flat Bow is a smooth operator with a remarkably consistent pull weight that's just right – not too light, not too heavy, for predictable and reliable shooting. It also offers a seamless drop-in design that simplifies the process, making it easy even for beginners.
Pros
Made from 8620 Alloy steel
Crisp and clean break
Easy installation
Consistent pull weight
Enhanced shooter control
Minimal lock time
Positive trigger reset
Cons
Pricey
Traditional shooters might prefer a curved design.
What Customers Say
Great fitting drop in trigger, this is my fifth one and no complaints.

Chad L.
Great trigger! Crisp clean break with a short reset. Like the small 90 degree at the end of the flat bow to give you an index point for consistent finger placement. it also looks good in the diamondback build I put it in.

Mike P.
Best Curved Trigger: CMC Triggers AR-15 Tactical Single Stage Curved Trigger
For those who like the traditional feel, this curved trigger provides an excellent blend of comfort and performance. Its drop-in design makes installation a breeze. The single-stage operation allows for a predictable, consistent shooting experience.
Pros
Crisp trigger
Glass-smooth break
Minimal lock time
Positive trigger reset
Easy to install
Self-contained one piece assembly
Cons
Pricey
Some shooters might prefer the more refined control of a two-stage trigger 
What Customers Say
Great trigger, easy to install, really improved my rifle.

Wildman67
Very easy to install. Crisp break and reset. Can't beat for the price.

Robert T.
Best Two-Stage Trigger: CMC Triggers AR-15 Match-Grade Two-Stage Flat Trigger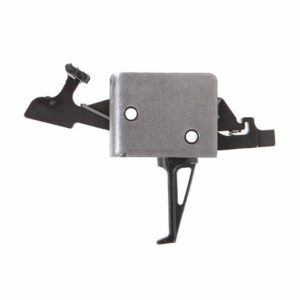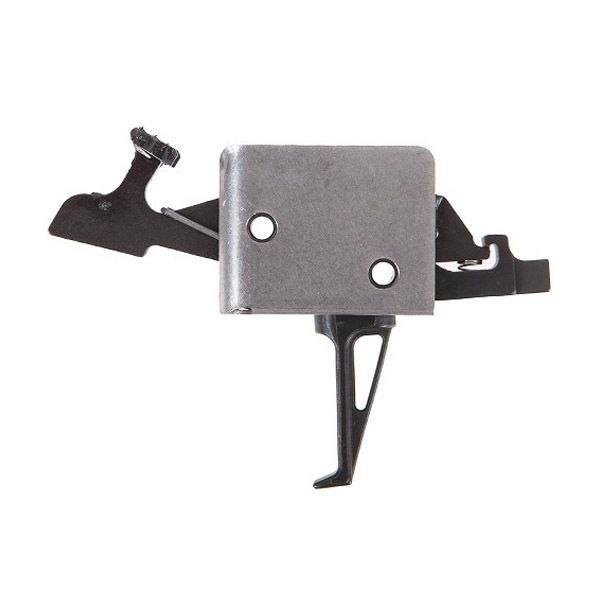 When precision is paramount, this match-grade trigger delivers. Combining a two-stage operation with a flat trigger design, it offers excellent control and enhanced precision, making it a favorite among competitive shooters. It may be a bit of an investment, but for those serious about precision, it's worth every penny.
Pros
Easy installation
Ultra-crisp 
Offers enhanced precision
Consistent pull weight
Flat design
Cons
Casual or tactical shooters may not fully utilize its features
Pricey
What Customers Say
Awesome trigger. Very light, very smooth. Perfect for hunting or precision shooting.

Scott
By far an easy install but most of all, it is an impressive piece of equipment. Hard and study material with a shocking trigger squeeze. Guaranteed to improve accuracy. My best purchase to date for my ar.  

Octavio S.
Best for AR-9: CMC AR-9 Single Stage 3.5lb Straight Bow Trigger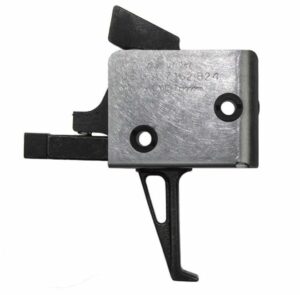 The CMC AR-9 Single Stage 3.5lb Straight Bow Trigger is designed specifically for the AR-9, marrying exceptional performance with a lightweight design. This straight bow trigger offers a superb blend of control and responsiveness that any 9mm AR platform user will appreciate. This trigger is designed to deliver repeatable operation for both commercial and military-grade ammo.
Pros
Crisp and glass-smooth break
No creep
Easy installation
Minimal lock time
Comes with CMC Anti-Walk Pin Set
Cons
Only compatible with AR-9
Pricey
What Customers Say
Easy install, great improvement. I'm just discovering the world of triggers and have purchased a few of various types. This is a very affordable upgrade to most rifles. Drops in quite easily.

Anthony P.
Very smooth and crisp trigger pull and reset that is both audible and tactile. I absolutely love this trigger group for my AR-V 9mm!!! Two and three round quick taps are so smooth and accurate using this trigger. You will not be disappointed for the price at all!

John K.
Our Key Takeaways
CMC Triggers prove to be more than just hype. Their offerings cater to a wide range of preferences and applications. Whether you're a casual shooter, a sport shooter, or a defense-oriented user, you're likely to find a CMC trigger that suits your needs.
Remember, a great trigger doesn't make a great shooter, but it sure can help. So, is it a bang or bust for CMC Triggers? We're definitely hearing a resounding bang here!