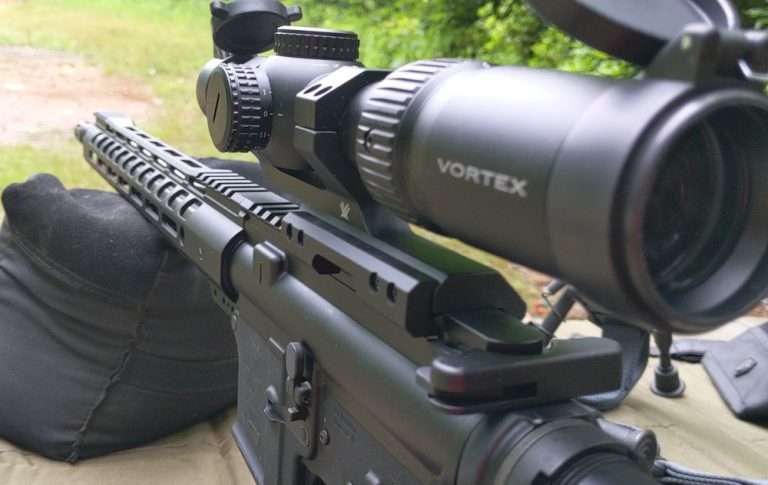 Our Top Picks
Best Performance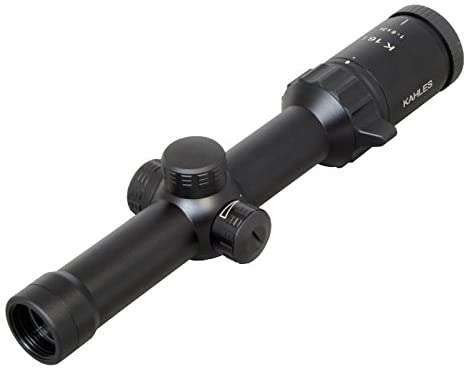 Kahles Optics K16I 1-6×24 SM1 Reticle Rifle Scope
Top-notch build and performance.
Check Price
Best Value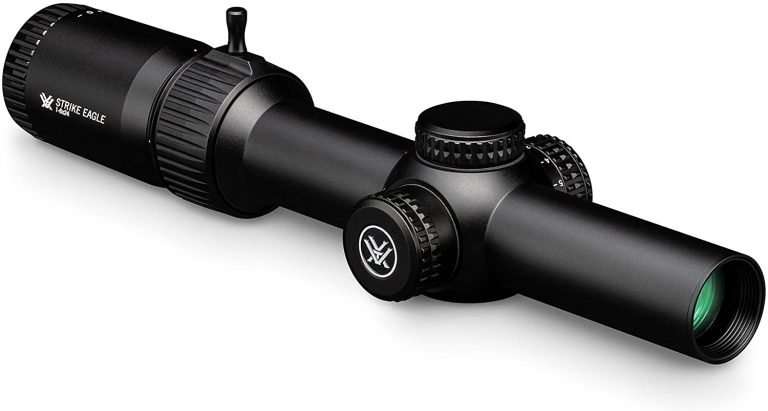 Vortex Optics Strike Eagle Second Focal Plane Riflescope
Combined reliability and durability.
Check Price
Best Budget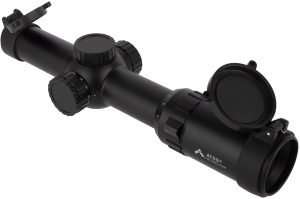 Primary Arms SLX 1-6×24 SFP Rifle Scope Gen III
Guarantees value for money.
Check Price
Best for Low Light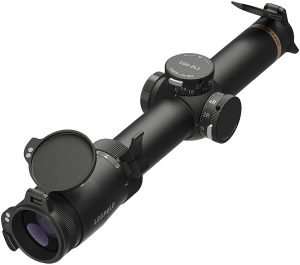 Leupold VX-6HD 1-6x24mm Riflescope
Perfect for hunting at dusk or dawn.
Check Price
Want the speed of a red dot and the precision at the range of an optic?
Well, now there are good alternatives to running both on the same gun, the low-power variable optic, or LPVO! Generally, you want a true 1x for quick acquisition and as much magnification as you need for the distances you'll be shooting.
As a rule, 6x with the right reticle will get you on steel out to 600 yards, so that's a good top end for most uses.
If you're having a hard time choosing a good scope, we're here to help! Stick around to find out our picks on the best 1-6x scopes this year!
Comparison of the Best 1-6x Scopes
How We Choose + Our Must-Have Features
Here's what to look for.
Magnification
For scopes with 1-6x magnification, the effective shooting range is limited up to about 600 yards. So if you decide on buying one of the scopes below, make sure that you'll only be shooting within that range, else you'd need to buy a 1-8x or a higher power scope.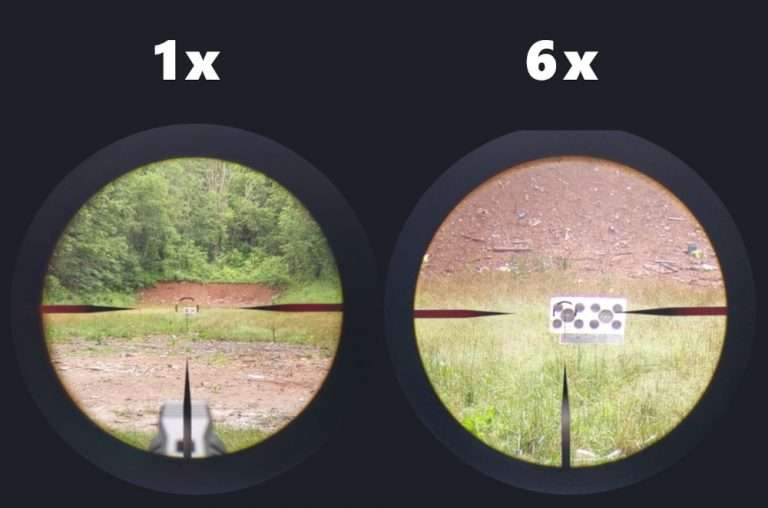 Lens Quality
A scope's optical quality is another important feature to consider. Even if you're buying a low-priced scope, be sure not to trade off its glass quality. Or at least get one that's clear enough for short distances use. All our options below have fully multi-coated lenses so light transmission won't be a problem whichever you decide to buy.
Durability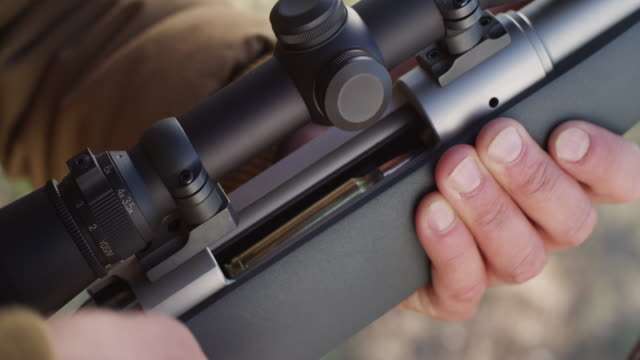 Aside from clear glass, precise adjustments, and a rock-solid point of aim, a scope's material and construction define its quality. So we suggest you get a scope that's been impact-tested so it can survive being used every day for years. Choose a scope made of aircraft-grade aluminum or its equivalent for shockproof performance.
Reticle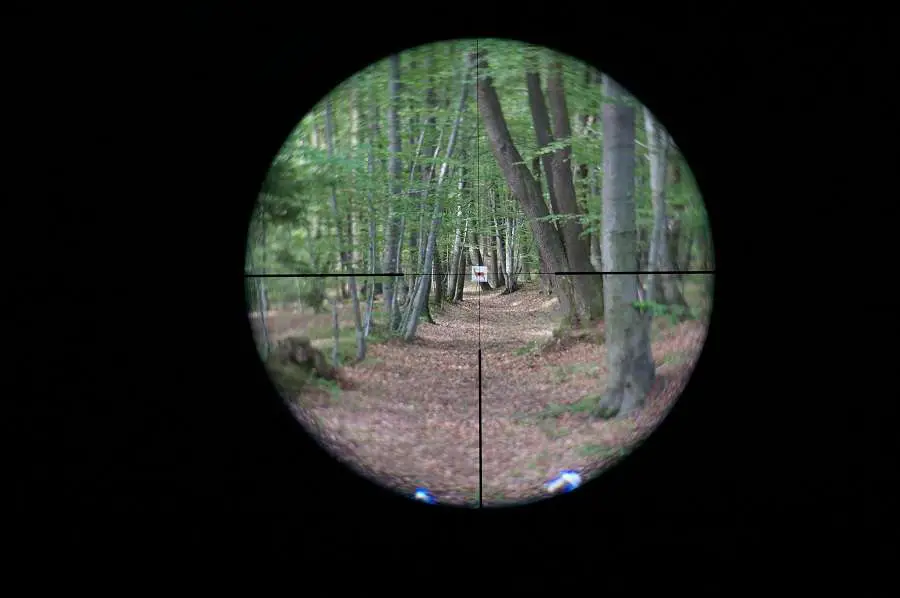 Get a scope with a reticle that will support that type of shooting that you'll do the most. Since you're looking at a 1-6x already, I'll assume you don't want to be dialing in elevation and windage adjustments. So, consider a BDC reticle with windage and elevation holdovers already marked.
6 Best 1-6x Rifle Scopes
Best performance: Kahles Optics K16I 1-6×24 SM1 Reticle Rifle Scope
The Kahles Optics K16i rifle scope guarantees ultra-fast target acquisition compared with other brands. That's why it's perfect for plenty of hunting and long-range shooting applications such as 3-gun competitions.
It also features a wide field of view and has one of the clearest sight pictures in the industry. In addition, it provides excellent light transmission, contrast, and resolution.
Adjustments are easy and accurate with their precision turrets. Plus, its elevation adjustment turret has a refined zero stop, dial reset, and a second rotation indicator.
Kahles Optics' parallax adjustment can also accommodate both left and right-handed shooters and is located under the elevation turret. This means you don't have to break from your shooting position when engaging multiple targets. Finally, this scope from Kahles is made from superior quality hardened steel, so a lifetime of wear resistance is guaranteed.
Pros
95% light transmission
Wide field of view
Made from high-quality hardened steel
Cons
What Customers Say
"Best scope if you have the money for it. Absolute best clarity, widest field of view best picture you can get from a LPVO.for the guy that said 2k for a sfp. If it's that good…yeah. you will not find a better 1x red dot looking scope period. I would say I personally like zooming in on my reticle such as a eotech vudu or countless others. If you want the best, you'll have to pay for it."
"The old saying "you get what you pay for" totally applies here. It simply does not get better than this. I own many top notch scopes and this is at the top. Period. If you want super fast sight acquisition this is it. Top notch 3-gun scope and also a super fast shooting hunting optic."
Best Value: Vortex Optics Strike Eagle Second Focal Plane Riflescope
The Vortex Strike Eagle is a solid budget-friendly choice for shooting in the 0-200 yd range that's great for plinking or competitions. It also comes with Vortex's lifetime premium warranty.
This scope's reticle comes with a ranging feature which is nice for confirming a sighted distance. The holdovers are also great for quick shooting at varying ranges. However, you'll experience image distortion around the edge of the glass at higher magnification. Also, illumination in bright daylight sometimes looks washed out depending on what you're aiming at.
Although there are better but higher-priced options out there for performance, it's a great low-power variable optic that balances performance and value.
Pros
Anti-reflective coatings
Affordable
Adjustable diopter
Top-tier, lifetime warranty
Cons
Eye box can be a bit unforgiving
Glass clarity isn't great at high magnification
What Customers Say
"I'm not an expert on optics. Much of what I know is based on product research and less on practical application. Nevertheless, based on my research and my experience with the scope so far, this is the best value available. You won't find another scope of this quality, with these capabilities and features, from a manufacturer with a reputation like a Vortex anywhere close to this price range."
"My range is only 500 TDs. Being a novice to bolt action rifles. This is bar none a great entry-level scope. Awesome glass and smooth adjustment. Definite buy. Locked in and adjusted hit 500 yds 8 inches round Ar500 plate all day long. You cannot beat the Vortex warranty. Lifetime. There is your cue to buy."
Best Budget: Primary Arms SLX 1-6×24 SFP Rifle Scope Gen III
Our next pick is rated Silver by the National Tactical Officers Association after undergoing rigid testing.
Despite its affordability, the SLX 1-6×24 riflescope offers solid performance in the field. It features an ACSS reticle that allows easy range estimation, wind holds and moving target leads. The BDC reticle on this scope also performs excellently, you just need to set the scope to the highest magnification for it to work properly.
The SLX 1-6×24 riflescope also comes with battery life from 200 to 250 hours on a medium setting. One downside is that it doesn't perform well under low-light conditions.
Pros
IP67 waterproof and fog-resistant
Lifetime warranty
Affordable
Cons
What Customers Say
"Great all-around scope if you're going to be taking some longer than 100-yard shots. It's a bit much for what I planned on using it for. It's very crowded on the inside when sighting close objects. The scope seems to be well built and holds zero. My next scope from primary will be the KISS reticle scope. I think it would be better for acquiring 100 yards and less targets."
"Fantastic scope, very bright, no noticeable distortion at the edges of the field of view. I just wish it had 0.10 or 0.25 MOA clicks instead of 0.50 for more precise adjustment, the reason I didn't give it 5 stars."
Best for Low Light: Leupold VX-6HD 1-6x24mm Riflescope
Like any Leupold Scope, tight tolerances and excellent machine work are guaranteed on the VX-6. It features click-stop windage and elevation adjustments in 1/8 MOA adjustments. On top of that, it delivers unparalleled image quality and glare reduction like no other.
The VX-6 provides a wider field of view compared to other brands from the same price range. Plus, its innovative customized dial system does the ballistic calculations for you.
Finally, this riflescope delivers edge-to-edge clarity, so superior brightness and resolution are guaranteed.
Pros
100% Waterproof, fog proof, and shockproof
Lightweight
Withstands extreme climate exposure
Cons
What Customers Say
"The glass is excellent and the weight is far below its competitors. The integrated scope covers are a nice touch. My only concern is the green dot could be a little brighter, you can lose it on extremely bright days when the battery is low."
"Amazing scope, I have two other Leupold's which is why I decided to get this one. I compared all my other scopes and models and I am happy to say it`s a winner. Great reticle, clearest sight picture, great in low light conditions. The level feature is amazing. This will turn a great rifle into an amazing rifle. This is just what Leupold said a mid-range tactical field or great sport 3 gun scope perfect for an SBR."
Vortex Optics Viper PST Gen 2
The Vortex Optics Viper PST Gen 2 is engineered for hunting and target shooting. With this riflescope, Vortex delivers mRad and MOA VMR-2 reticles for effortless shooting at different ranges.
The Vortex Viper is constructed from hard-anodized aluminum and its lenses are covered with Armortek coatings for guaranteed durability. It features capped turrets since you won't be using them once it's dialed in.
Finally, the PST scope is equipped with a radius bar to help you track turret rotations.
Pros
Lifetime warranty
Affordable
Crisp turret clicks
Parallax adjustment
Cons
What Customers Say
"You can't get a better deal than this viper. Already stretched out to 1000 yards with my 270 with ease. This is the best scope I own."
"I have this on a 300win mag. Savage:110. This scope with viper rings makes shooting easy. 100y or 200y, 600y to 900y this scope is very good. I would recommend this scope for all 300winmags for both hunting and target shooting. Works well in the cold so far. 4-month update: still working great!"
EOTECH Vudu 1-6x24mm Precision Rifle Scope
The EOTech Vudu scope is a one-piece tube constructed from aircraft-grade aluminum with a black, anodized finish that ensures rugged durability. Its lenses are also made from XC high-density glass that provides maximum light transmission for superior-quality images.
Plus, it's one of the shortest first focal plane scopes out there, making it great for short platform rifles. It provides space for a thermal device or a clip-on night vision in front of the scope if you want to add one.
Finally, EOTech covers this scope with a limited lifetime warranty on the optic and a 2-year limited warranty on the electronic components.
Pros
Water, shock & fog-resistant
Push-button illumination
Lifetime Warranty
Cons
Zoom moves the entire eyepiece
What Customers Say
"Clarity is nice, so is the reticle, the only issue I have is that the reticle does have some issues with parallax adjustment. Could be my eyesight, really. For this price, the turrets really should lock too."
"Best 1-6 scope ever! Love the FFP! I have absolutely soaked and abused this scope and its never failed. Battery life is extremely good. Wish I had the coin for another one!"
Low Power Variable Optic vs. Red Dot with Magnifier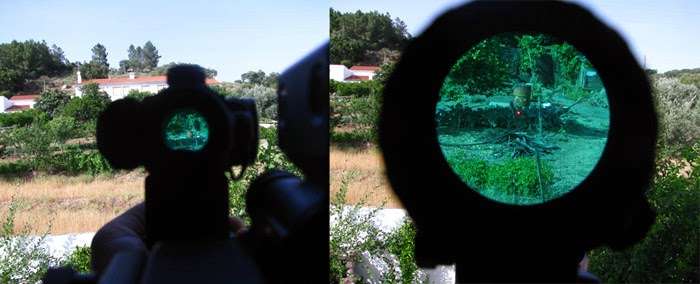 A low-power variable optic (LPVO) performs almost similar to a red dot with a magnifier when it comes to acquiring targets quickly and making precision shots. But, an LPVO has the advantage of being a simpler system.
But one of its advantages is having variable magnification, unlike red dots, giving you more choices when engaging targets at varying ranges. Its reticle is also great for long-distance shooting and doesn't require batteries.
However, an LPVO has its disadvantages, like the lack of a true 1x for many scopes and how the illumination isn't as bright as a red dot.
Frequently Asked Questions
What distance is a 1-6×24 scope Good For?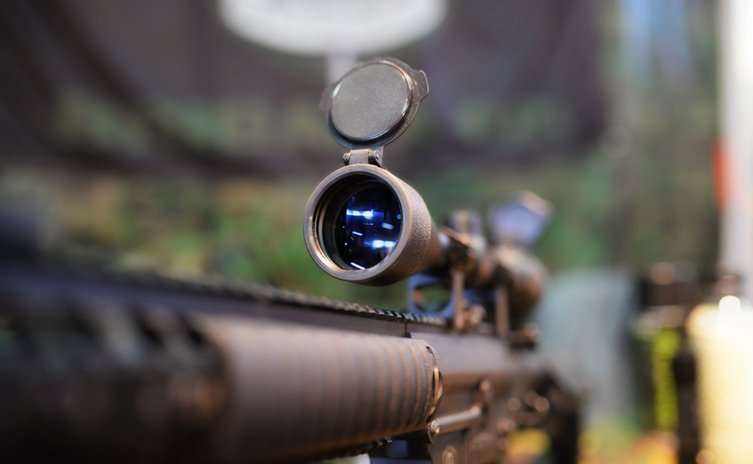 A 1-6x24x scope is effective up to 400 yards and can stretch to 600. It also allows you to take precision shots at close distances while still having fast target acquisition at 1x.
What is a 1-6×24 scope Good For?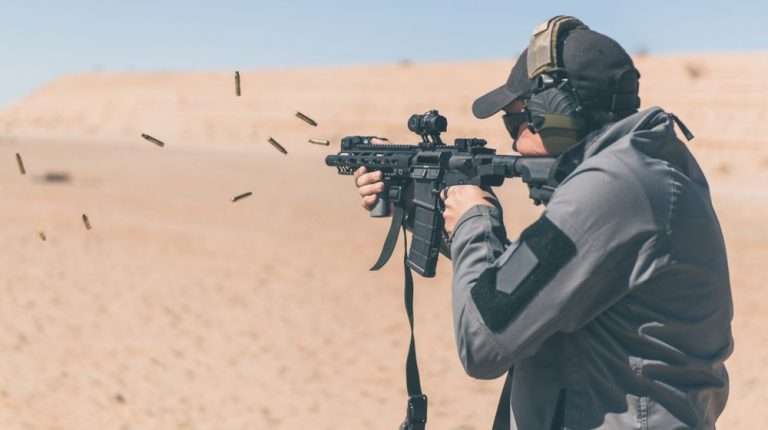 A 1-6×24 scope is good for plinking, competitions, and hunting in fast-paced conditions or in thick cover. It's great for short to mid-range shooting and is usually very lightweight as well.
Conclusion
Now, that isn't so hard, is it? We're sure you've already chosen a scope from our picks above that fits you! If you prefer long-distance shooting, take a look at our article on the best 1000-yard scopes.
Looking for the best scout rifle scope? Our recommendations are cost-efficient and reliable!
Last update on 2023-11-30 / Images from Amazon Product API