Best Overall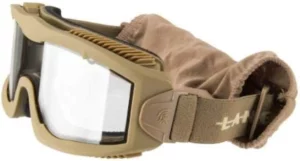 Lancer Tactical AERO Protective Goggles
Guarantees durability and top-tier comfort.
Fit and Comfort: 9/10
Durability: 9/10
Cost: 8/10
Check Price
Best on a Budget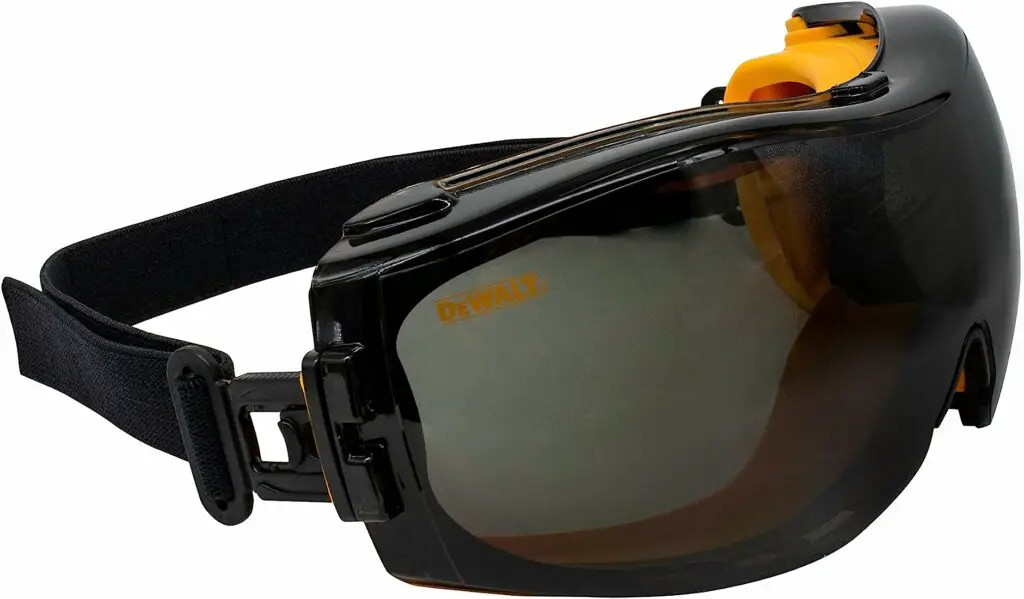 Dewalt DPG82-21 Anti-Fog Goggles
All the features, great price.
Fit and Comfort: 8/10
Durability: 8/10
Cost: 9/10
Check Price
Best Anti-Fog Airsoft Goggles
Huntersky Anti-Fog Airsoft Goggles
Less battery life but great usability
Fit and Comfort: 9/10
Durability: 8/10
Cost: 7/10
Check Price
Airsoft is not just a game; it's a thrilling mix of strategy, agility, and marksmanship. But as we weave in and out of cover, taking precise shots and dodging incoming fire, we should never neglect the importance of safety. Among all safety equipment and accessories, airsoft goggles are the most critical, protecting your eyes from high-speed BBs. With a sea of options, we understand choosing the best airsoft goggles can be overwhelming. That's why we've put together a list of the top 5 airsoft goggles in various categories. 
How to Choose the Best Airsoft Goggles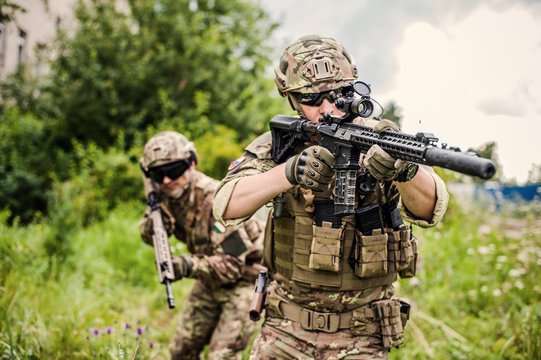 Ventilation
To keep your eyes fresh and vision clear, airsoft goggles should have sufficient ventilation. Proper ventilation prevents fogging and minimizes heat accumulation, essential factors for a comfortable and competitive game.
Anti-Fog Properties
Nothing ruins a strategic maneuver quite like fogged-up goggles. To combat this, many goggles come with anti-fog coatings or double-pane designs to provide clear vision even in the heat of action.
Comfort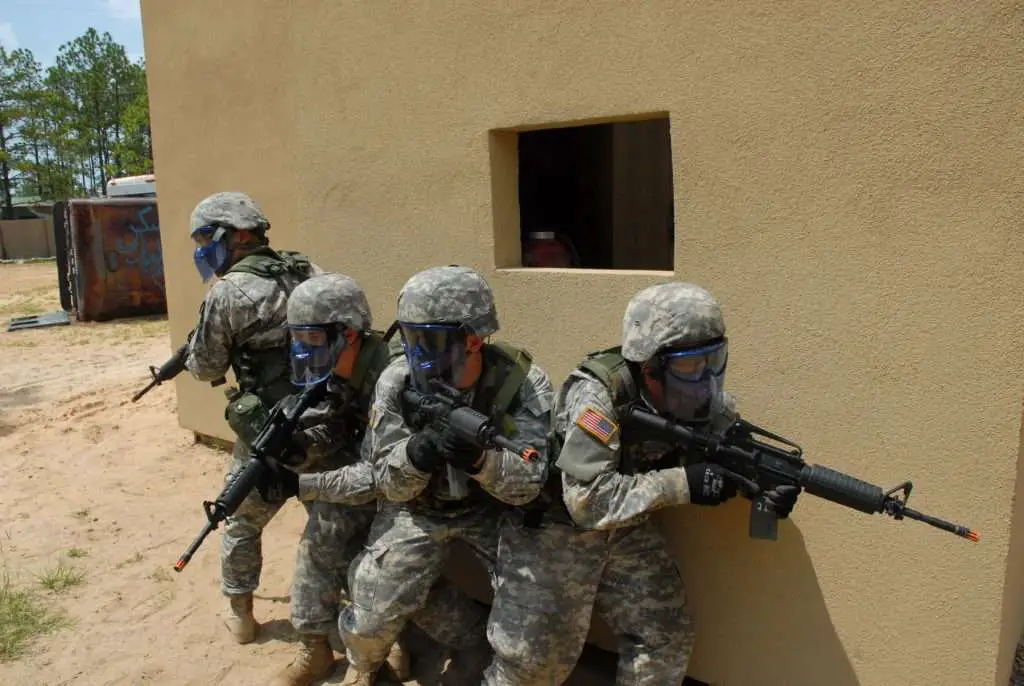 Comfort is crucial when you're wearing goggles for long hours. Adjustable straps, cushioned frames, and lightweight materials contribute to a comfortable fit. 
Durability
Your goggles should withstand direct hits and harsh environmental conditions. Look for features like polycarbonate lenses and a sturdy frame for long-lasting use.
5 Best Airsoft Goggles
Best Overall: Lancer Tactical AERO Protective Goggles
The Lancer Tactical AERO Protective goggles impress with their wide field of vision, excellent durability, and top-tier comfort. The triple-layer foam cushioning ensures a snug fit, while the polycarbonate lens is robust enough to withstand any airsoft environment. 
Despite their high quality, some users reported issues with fogging during intensive play, indicating that ventilation could be improved.
Pros
Wide field of view
Offers UV protection
Scratch-resistant
Anti-static
Cons
Fogging during intensive play
What Customers Say
Great airsoft goggles very durable they don't fog up at all.

Chuck
These goggles are very good and made by a trusted airsoft company that makes great products. Just know that there is a film in side the goggles that you just lift a tab and peel it out.

CJ
Best on a Budget: Dewalt DPG82-21 Anti-Fog Goggles
For the budget-conscious, the Dewalt DPG82-21 offers reliable protection without breaking the bank. They come with dual-mold rubber frames for a comfortable fit and the toughened polycarbonate lens ensures solid durability. They also feature a clip attachment so you can effortlessly replace the lens if needed.
However, the anti-fog coating doesn't hold up as well under extreme conditions, according to some users. The fit might also be uncomfortable over larger prescription glasses.
Pros
Snug fit
Affordable
Well built
Easy lens replacement
Cons
Uncomfortable fit for glass wearers
Not entirely fog proof
What Customers Say
Working great while cutting grass in dry breezy heat.No fog with mask on. No problem with obstruction view.

Mike42
Great fit and tint, not fog proof.

Bullman
Best Anti-Fog Airsoft Goggles: Huntersky Anti-Fog Airsoft Goggles
Say goodbye to foggy vision with Huntersky Anti-Fog Goggles. They are known for their superb anti-fog technology, providing clear vision in all situations. The comfort level is also commendable, thanks to the soft, adjustable strap.
While these goggles excel in anti-fogging, some users mentioned they might not be as durable as other brands, as scratches appeared on the lens after a few uses.
Pros
Fog proof
Comfortable fit
What Customers Say
My face are very large size, this one fits well and feel nothing very comfortable for use I use for shooting.

JC
I have been looking for purple lense shooting glasses forever! I can't believe the quality for the price! They fit perfectly and are made just as well as other high end glasses I already have.

Stephanie
Sposune Airsoft Goggles
Sposune airsoft goggles offer a stylish design with excellent ventilation, as it comes with 2 other lenses clear for dark play and a tinted one for sunny days. The goggles are comfortable and light, reducing fatigue during extended play. It offers wide compatibility with most tactical helmets on the market, plus its microfiber sheath protects the goggles when not in use.
On the downside, some users noted that these goggles might not fit well over prescription glasses. Also, the ventilation, while preventing fogging, can allow dust in during outdoor games.
Pros
Affordable
Comes with lens replacement
UV protected
Lightweight and comfortable
What Customers Say
These googles are very nice and fit very comfortable! Love the three different lens shields.

Lloyd W. Beeby Jr.
I bought these for my son. We played yesterday on a very hot and humid day. They barely fogged on him. Now we did remove some of the foam at the top to give it added ventilation.

Brett Andrews
Xaegistac Tactical Airsoft Goggles
The Xaegistac tactical airsoft goggles are built for the serious airsoft player. These military-grade goggles are made from eco-friendly EVA foam for a more comfortable but weather-resistant fit. It features a double-layer anti-fog ventilation system that works exceptionally well to prevent fogging. This eyewear also comes in gray, green, and clear lenses that you can interchange to depending on the lighting condition.
The trade-off for the high durability and robust design is that these goggles are slightly heavier than others, which may affect comfort during long games.
Pros
Fog proof
Well-built
Comfortable fit
Anti-scratch coatings
Quick lens replacements
Wide field of view
What Customers Say
Very nice goggles. They are stamped z87 on the right-side frame by the head band. Mostly fog free unless you sweat alot, then you get condensation. Not too much to prevent that. Clear and dark lens. They run a little narrow. Excellent customer service, had an issue with one lens and they replaced the goggles without question! Great value for the money.

Eric M.
These are comfortable, easily adjusted goggles. The construction overall is solid but lightweight. The strap is wide and does not pinch, and the foam lined frame is ventilated and filtered. The field of vision is wide, and doesn't obstruct your peripheral vision like some other goggles I've used.

John M.
Our Key Takeaways
The ideal airsoft goggles provide a balance between comfort, durability, anti-fog properties, and ventilation. Whether you're on a budget, need specific anti-fog features, or require something more robust and tactical, there is a pair of goggles out there for you. Remember, safety is the top priority in airsoft, and a good pair of goggles is your first line of defense. Choose wisely, play safe, and may your aim be true!
Last update on 2023-09-20 / Images from Amazon Product API