Our Top Picks
Best Gun Safe Dehumidifier Overall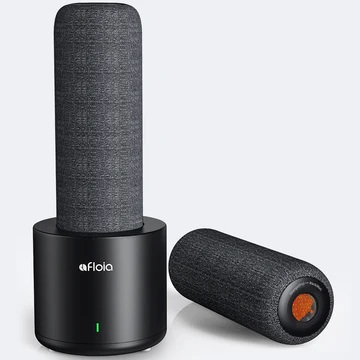 Afloia Portable Dehumidifier
Sleek, compact, and fiercely efficient.
---
Pros
Compact design
Uses minimal electricity
Auto shut-off feature
Con
Not ideal for larger safes or highly humid environments
Best Electric Rod Gun Safe Dehumidifier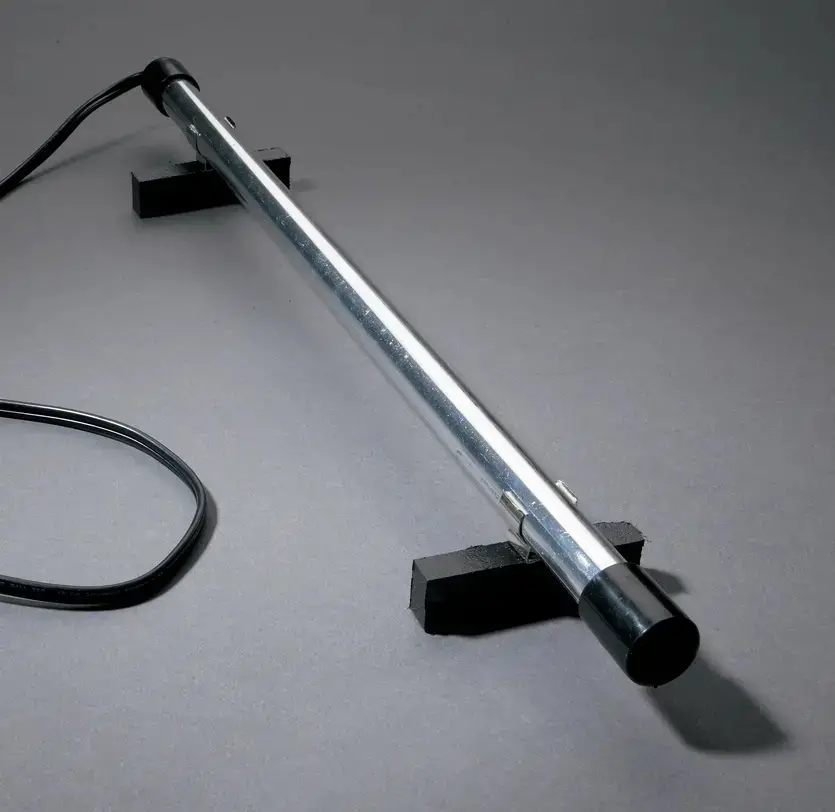 Browning Ever Dry Electric Rod
Easy to install with automatic shut-off for safety.
---
Pros
Space-saving design
Requires very little maintenance
Con
Doesn't have a built-in humidity sensor
Best Canister Gun Safe Dehumidifier
SnapSafe Reusable Canister Dehumidifier
A moisture magnet in a tin can.
---
Pros
Con
Requires oven for recharging
Guns are a lot like fine wine; they age better under optimum conditions. You may have an impressive gun safe to protect your weaponry from theft and physical damage, but are you safeguarding it from moisture? If you're not, it's time to up your game.
Guns and humidity are about as compatible as oil and water. An unseen enemy, moisture can lead to rust, corrosion, and ultimately degrade your firearms and kill their function. 
Enter gun storage dehumidifiers!
In this article, I'll walk you through the different types of gun safe dehumidifiers and our top favorites. So, read on!
Dehumidifier for Gun Safe – Comparison Table
Best For
Best Gun Safe Dehumidifier Overall
Best Electric Rod Dehumidifier
Best Canister Dehumidifier
Most Versatile Gun Safe Dehumidifie
Best Rechargeable Silica Gel
Product
Browning Ever Dry Electric Rod
SnapSafe Reusable Canister Dehumidifier
Browning Flexible Dehumidifier
Goldenrod Original Dehumidifier
Eva-Dry Renewable Mini Dehumidifier
Notable Feature
Compact design, auto shut-off
Automatic safety shut-off
Reusable, humidity indicator cap
Flexible design, easy installation
Multiple sizes, lifetime warranty
Power Source
None (for use), Electricity (for renewing)
Types of Gun Safe Dehumidifier
Gun safe dehumidifiers come in two primary types: desiccant dehumidifiers and electric dehumidifiers. 
Your choice between the two types depends on your specific needs, the size and location of your gun safe, and the availability of an electrical source. Both types of dehumidifiers are effective in protecting your guns from rust and corrosion caused by moisture.
Desiccant Dehumidifiers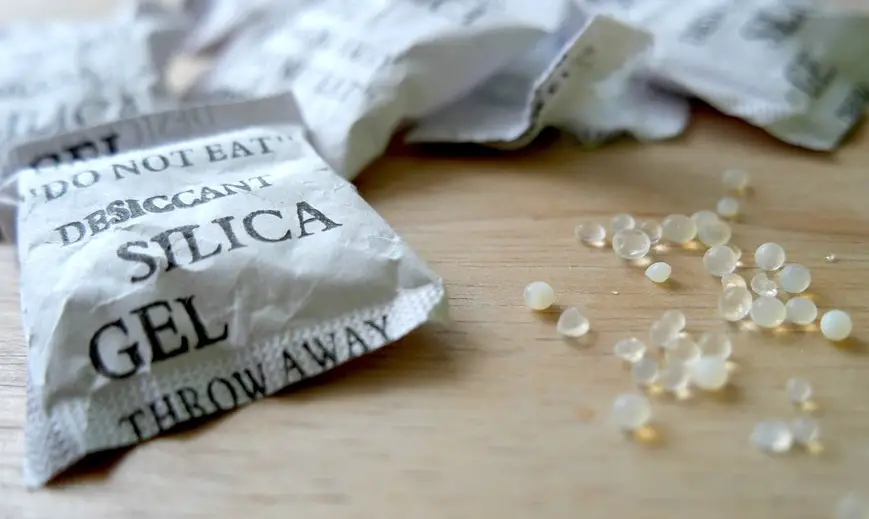 These types of dehumidifiers use a desiccating (drying) agent to absorb moisture from the air. The most common desiccant used is silica gel, known for its high absorption capacity. Desiccant dehumidifiers don't require a power source to operate, making them ideal for safes without an electrical outlet nearby. 
Once the desiccant is saturated with moisture, it can usually be renewed by heating (often in an oven) to drive off the absorbed moisture, allowing the dehumidifier to be reused. They're often available as canisters or bags filled with the desiccant material.
Electric Dehumidifiers
Electric dehumidifiers work a bit differently. Instead of absorbing moisture, they reduce humidity by warming the air inside the safe, causing the air to hold more moisture and thereby reducing condensation on your firearms. 
These devices usually come in two styles: rod-style dehumidifiers and electrically powered units that circulate air. Rod-style dehumidifiers are a popular choice for gun safes. They are easy to install, require little maintenance, and provide a constant heat source that keeps the interior of your safe at a higher temperature, reducing humidity levels. 
On the other hand, electrically powered units that circulate air work like mini air conditioners, cooling and heating the air to maintain a constant, low humidity level. They usually come with a built-in humidistat to regulate humidity levels.
How We Chose & Must-Have Features
Our selection process was as meticulous as a seasoned sniper taking aim. Here's what we prioritized:
Volume Covered
Size matters when it comes to dehumidifiers. We looked for options that can adequately cover the interior of a gun safe.
Size
As paradoxical as it may seem, we wanted compact units that can do a big job. Space is a premium inside gun safes.
After all, you want plenty of room for all of your toys!
Safety Features
Safety comes first. All of our picks have features to prevent overheating and other potential hazards. 
Durability
Nobody likes buying the same thing twice. We favored dehumidifiers that are built to last.
Low Maintenance
Let's face it, nobody wants another chore. Our chosen dehumidifiers require minimal upkeep.
Power Options
We made sure to include both electric and non-electric options just in case power is a problem in you safe. 
Price
We all have budgets. So, we made sure to include products that provide the best bang for your buck.
Our Top 7 Best Dehumidifier for Gun Safe
Best Gun Safe Dehumidifier Overall: Afloia Mini Dehumidifier
Mini Dehumidifier, Afloia Gun Safe Dehumidifier Rechargeable Cordless...
【360° Circular】 The cylinder design of the cordless dehumidifier increases the moisture-absorbing area and the 360° circular air inlet makes moisture absorption more efficient.
【Renewable】 Physical dehumidification, no reverse osmosis or accumulation of water. When the silica beads in the small dehumidifier change from orange to dark green, just place it on the PTC...
【Safe Dehumidifier】 Non-toxic, safe silica gel beads efficiently absorb damp and moisture from the air. Through the top window of the mini dehumidifier, the use status can be observed at any time,...
Sleek, compact, and fiercely efficient, the Afloia Mini takes the top spot. It packs a punch and covers a surprisingly large volume despite its small size. Low on power consumption, it's perfect for long-term use.
With a size as compact as a hardcover novel, it's surprising how much moisture this little guy can absorb. But don't let the 'mini' in its name fool you. This small dehumidifier can efficiently cover the volume of a large safe, pulling in up to 9 ounces of water a day. The Afloia Mini punches above its weight class, and your firearms will thank you for it.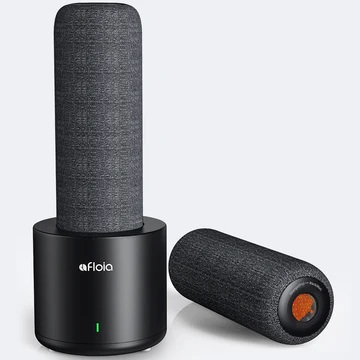 Now, let's talk about power. Dehumidifiers aren't exactly the type of gadget you unplug after each use, right? This is where the Afloia Mini shines even brighter. It's incredibly energy efficient, meaning you can keep it running 24/7 without fear of spiking your electricity bill. It's like having a vigilant, round-the-clock guardian for your gun safe, minus the outrageous costs.
But that's not all. This dehumidifier is a breeze to use. Its one-button control makes it as user-friendly as they come. You'll know exactly when it's time to empty the water tank thanks to its auto shut-off feature and LED indicator. This means no guesswork, no hassle, just continuous, efficient dehumidifying.
Pros
Compact design makes it ideal for small to medium-sized safes
Uses minimal electricity
Auto shut-off feature
Works silently
Cons
Not ideal for larger safes or highly humid environments
No continuous drainage option
It relies on electricity
Scores: 4.5/5
What customers say
"I have a small safe and this lasted a lot longer than I expected. Easy to recharge and when you get done charging put it in a zip lock bag after it cools for a bit. That was the only downside I noticed was an airtight bag to put them in, but that's an easy correction."

– Howard
Best Electric Rod Dehumidifier: Browning Ever Dry Electric Rod
The Browning Ever Dry takes the electric road to perfection. Easy to install and equipped with an automatic shut-off for safety, it's a hotshot when it comes to keeping your gun safe dry.
The Browning Ever Dry stands tall with its stellar performance. This electric device works by gently heating the air in your safe, ensuring moisture stays on the down-low. It's like a cozy little fireplace for your firearms, keeping them snug and rust-free.
And don't worry about fiddling with settings or adjustments. The Ever Dry takes the guesswork out of maintaining your safe's climate. Just plug it in and let it do its thing. It's as simple as it gets.
But what really sets it apart is its safety features. It comes equipped with an automatic shut-off function, preventing overheating and giving you that extra peace of mind.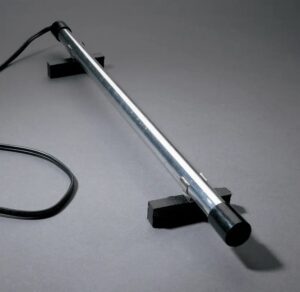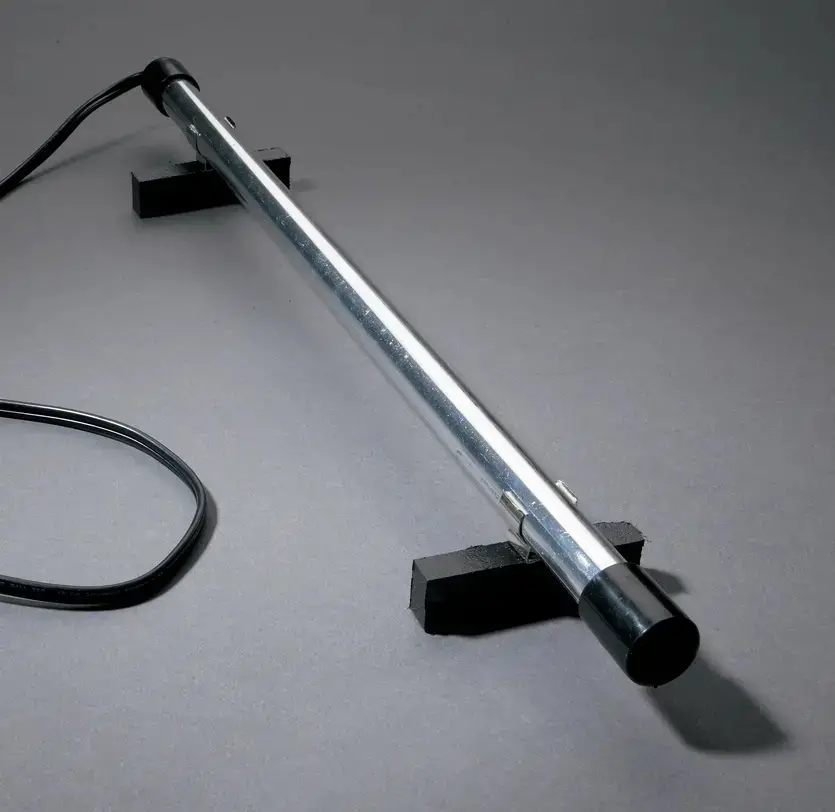 Installation? Easy-peasy! The Browning Ever Dry comes with detachable feet for easy mounting. You'll have it up and running faster than you can say "humidity."
Size-wise, this rod is a space saver. Its slender design slips into your gun safe without hogging up precious room. Plus, its sleek appearance isn't bad to look at either. It's like the supermodel of dehumidifiers – slim, attractive, and always ready for action.
Pros
Helps keep humidity levels low
Comes with detachable feet for quick and hassle-free mounting
Space-saving design
Requires very little maintenance
Cons
Doesn't have a built-in humidity sensor
Requires a power source to function
May produce heat which may be an issue in already hot environments
Scores: 4.5/5
What customers say
"This is an excellent product, I've had it about a month. It came quickly, and it is as described. Used in a safe, the power cord can be threaded through a small hole: the plastic cap on the power cord end pulls off the metal tube and the flexible heating element can be removed. Pull the plastic cap carefully over the flexible heating element and remove it.

From the outside of the safe, feed the flexible heating element into the safe through a small hole (I put a rubber grommet into the hole to preclude the metal safe from abraiding the power cord); once inside the safe, carefully slide the plastic cap back on, over the flexible heating element and onto the power cord (the end of which is now outside the safe);

I put a small overhand knot in the power cord between the plastic cap and the heating element to keep the power cord from pulling out of the device. Slide the heating element and power cord knot into the metal tube and replace the plastic cap; plug it in and you're done. Easy, simple, effective.

I put mine on the floor of the safe since heat rises. The device is "hot" but not too hot to touch or move; just uncomfortable to hold. I put a thermometer in my safe and it appears the temperature is about two degrees above ambient."

– jvh
Best Canister Dehumidifier: SnapSafe Reusable Canister Dehumidifier
SnapSafe Reusable Canister Dehumidifier, 75902 - Portable, Easy to Use...
SnapSafe Silica Gel Dehumidifier Canister - protect your firearms, gun accessories, ammo and more from excess moisture, rust, and corrosion by keeping these reusable gun safe dehumidifier cans handy
Keep Your Gun Safe Moisture and Rust-Free - portable dehumidifier with highly absorbent silica gel to attract excess humidity from its surroundings. This SnapSafe modular dehumidifier is crucial in...
Compact, Easy to Use - ready to use gun safe dehumidifiers with no batteries or electrical equipment required. It easily recharges in a warm oven for infinite reuse. Measures: 5 inches D x 4 inches H...
The SnapSafe Canister Dehumidifier is like a moisture magnet in a tin can. This zero-power device can be easily renewed in an oven and goes back to work, again and again, making it a top contender.
Another standout feature is that it requires no electricity. This makes it an excellent choice for safes located in areas without a nearby power outlet. It's a plug-free, eco-friendly solution for your humidity woes.
The beauty of this dehumidifier lies in its simplicity. It's filled with moisture-absorbing desiccant, which silently draws dampness from your gun safe like a magnet. The result? Your firearms enjoy a cozy, dry environment, free from the clutches of corrosion and rust.
One of the SnapSafe Canister's standout features is its reusability. Once the desiccant inside becomes saturated, you don't need to replace it. Instead, you simply heat it in an oven to dry it out and it's good to go again. It's the dehumidifying gift that keeps on giving!
But don't mistake its simplicity for lack of power. The SnapSafe Canister Dehumidifier has a moisture capacity that's hard to beat, making it ideal even for larger safes.
What about maintenance, you ask? Almost none! This canister is a hands-off, low-maintenance guardian of your gun safe, asking for nothing more than an occasional oven heating. No wires, no mess, just effective, continuous protection.
Pros
Easy to use 
Reusable
Works well in a variety of safe sizes
Indicator cap that tells when the desiccant needs renewing
Cons
Requires oven for recharging
Recharging process takes a few hours
No active air circulation
Scores: 4.6/5
What customers say
"This is the best dehumidifier – set it and forget it (for a month or so). Easy to refresh in the oven. No mess like other types of dehumidifiers. Lasts a long time, I've had others for years now, still effective."

– Beth
Best Plugin Dehumidifier: Browning Flexible Dehumidifier
With the Browning Flexible Dehumidifier, dampness doesn't stand a chance. Simply plug it in, and its flexible design allows it to reach any corner of your safe.
One of the major perks of the Browning Flexible is in its name – it's flexible! Its design allows it to bend and twist, fitting into the nooks and crannies of your gun safe that other dehumidifiers might miss. This ensures an even distribution of heat, effectively controlling humidity throughout the safe.
Its moisture-removing prowess is all thanks to its electric functionality. By subtly warming the air, it increases the air's ability to hold moisture, reducing condensation and banishing dampness from your safe. This is vital for preventing rust and other moisture-related damage to your firearms.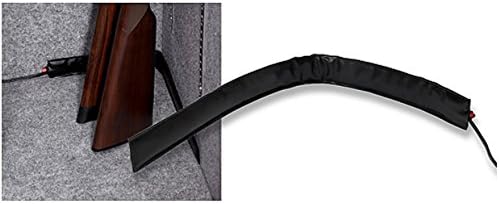 When it comes to setup, this plugin champ is a dream. With no complicated assembly or installation, it's ready to start its mission as soon as you are. Plug it in, place it in your safe, and it's good to go.
Safety is also a standout feature. The Browning Flexible Dehumidifier is a reliable device that ensures your safe remains a secure and dry haven for your firearms without posing any fire risks.
Pros
Flexibility makes it easier to install
Fits into a variety of safe sizes and shapes
Efficiently controls humidity by warming the air inside the safe
Designed to prevent any overheating or fire risk
Cons
Slight heat emission
Doesn't come in multiple lengths
Scores: 4.1/5 
What customers say
"First & foremost – the heating element (thicker part) on this item is 18″ long. You won't find that anywhere else. This allows the item to be curved around a corner or through various obstacles in your gun safe, esp. compared to the hard rods.

The Second most important fact – is it has a red led light that turns on when the item is plugged in and functioning. The solid rods don't have that. nice to know it is actually on!! Installation was easy with the removable plug. My old safe didn't have a hole for the cord – but it was easy to drill through the safe to install it. I HIGHLY RECOMMEND THIS ITEM.

You won't find any deals on it anywhere – so just buy it here. It's a great way to get more dehumidifying power into your gun safe when only a smaller rod would fit and obstruct space. DON'T BUY THE RECHARGEABLE plug in pellet dehumidifiers – those were a waste for me – and always turned pink within hours of being recharged to blue!!"

– Russell R. Herman
Most Versatile Gun Safe Dehumidifier: Goldenrod Original Dehumidifier
GoldenRod Original Dehumidifier
Lifetime warranty
The Original GoldenRod Dehumidifier delivers hands down, the most power of any dehumidifier on the market
Providing permanent, maintenance free solutions to humidity problems, primarily found in smaller enclosures such as gun safes and boats
The Goldenrod Original is a chameleon. Its slim design allows it to fit anywhere, and its mounting brackets make it a breeze to install.
It sets itself apart with its unique design. It's a rod-style dehumidifier, which means it can slip into your safe unnoticed, taking up minimal space while doing a maximum job. It's perfect for safes of different shapes and sizes.
Now, let's get down to business—how does it deal with humidity? By gently raising the temperature inside your safe, the Goldenrod Original helps keep moisture in check, preventing it from condensing on your precious firearms. Rust? Not on Goldenrod's watch!

But what's really cool about this dehumidifier is its versatility. It comes in different lengths, allowing you to choose the perfect fit for your safe. Plus, it can handle varying levels of humidity with ease, making it a dependable ally whether you live in a mildly humid city or a damp coastal town.
What about installation and maintenance? It's as easy as pie. The Goldenrod Original comes with a quick plug-in setup, and its lifetime warranty means it's built to last. It's low-maintenance, high-performance, and all-around reliable.
Pros
Available in various lengths to perfectly fit your safe
Steady performance
Includes brackets for quick and easy setup
Lifetime warranty
Cons
Lacks humidity control
No auto-shutoff when optimal humidity is reached
Requires a power source
Scores: 2.8/5
What customers say
"I am using one of these in a vehicle stored in a garage that is not climate-controlled, where it tends to stay humid. Last year, both stored vehicles developed a small amount of mold on surfaces that are frequently touched (steering wheel, door handles.) I cleaned all surfaces prior to storage this year, and added the 18″ GoldenRod raised just above the front drivers side floor.

Initially I was skeptical that the mild heat source would make a difference. I was glad to see that vehicle had no signs of surface mold after storage this season, while the other stored vehicle developed a little mold again. The GoldenRod itself is not fancy, but is solidly constructed and comes with a tool-less vampire tap plug, if removal is needed to fish cord through small hole.

A Kill-A-Watt meter confirmed the specified 1 watt per inch rating, drawing about 18 watts on mine. I will most likely order another for the other vehicle and tool chest."

– Matthew Yarema
Best Rechargeable Silica Gel: Eva-Dry Renewable Mini Dehumidifier
Eva-dry E-333 Mini Dehumidifier, Pack of 1, White Sand
✔ EASY TO USE: This mini dehumidifier is spill and mess free. Just hang and go! Non-toxic, child and pet safe! Your small rooms will be dry and odor free. Works for areas up to 333 cubic feet.
✔ MINI DEHUMIDIFIER GOES A LONG WAY: Super dry dehumidifier unit lasts 20-30 days before recharging the silica gel beads. Absorbing capacity up to 6oz.
✔ SMALL, SLEEK DESIGN: This portable small design lets you hang or conveniently place the dehumidifier anywhere to fight pesky humidity! Cars, closets, boats, cabinets, gun safes, and even gym bags!...
A zero-power hero, the Eva-Dry Renewable is filled with silica gel crystals that absorb moisture. When they're saturated, simply plug in the device to renew the crystals. It's a true set-it-and-forget-it solution.
Now, here's where it gets really cool. The Eva-Dry is renewable. When its silica gel crystals have soaked up all the moisture they can handle, you don't throw it out. Nope, you plug it into an outlet and let it dry out, ready to be used again. It's like a dehumidifying phoenix rising from its own damp ashes. This reusable feature is not just eco-friendly but also easy on your pocket in the long run.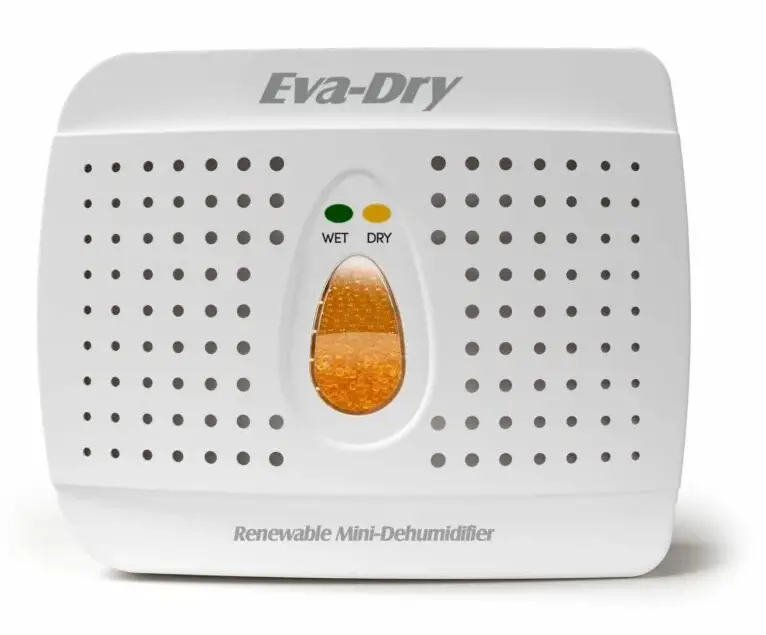 Another plus is its compact and wireless design. It can easily fit into any safe, big or small, with no power cords to worry about. Just place it in your safe and let it get to work.
Its indicator window is also a game-changer. It changes color to tell you when it's time to renew the silica gel. No guesswork, no trouble. It couldn't be easier to use.
Pros
Silica gel can be used repeatedly
Color indicator when the unit needs to be recharged
Compact and wireless
Doesn't require electricity to operate
Cons
You'll need to have an outlet nearby to recharge it
Limited range
Scores: 4.3 /5
What customers say
"I put this in our busiest bathroom. I don't use the hook–I propped the dehumidifier on its long end on a shelf. Wish it had a built-in stand (or flat bottom), but it works just fine as it is out of the traffic zone.

It takes about 5 days for the crystals to turn from orange to dark olive green. I LOVE that I can flip out the plug and plug it into an outlet. It takes several (5?) hours to dry out the crystals completely so it's ready to use again. Yes, it does get warm when drying out–no big deal. It won't burn you.

Glad I got it. Only complaint is that, when plugged in, it takes up a lot of space. Don't plan to use other outlets around it, as they will likely be blocked."

– Joe Mama
Best For Budget: Snapsafe Rod Dehumidifier
Sale
SnapSafe Gun Safe Dehumidifier Rod 24 Inch, Black, 75905...
SnapSafe Electric Dehumidifier Rod - maintenance-free 24-inch heating rod that provides humidity control in gun safes, cabinets and small enclosures by increasing the temperature in your gun safe to a...
Keep Your Gun Safe Moisture and Rust-Free - portable dehumidifier to protect your firearms, gun accessories, ammo and more from excess moisture, rust, and corrosion by keeping these reusable gun safe...
Easy to Use, Just Plug It In - gun safe electric dehumidifier can be mounted vertically/horizontally with the snap-on mounting brackets. Innovative plug may be removed to help install the cord through...
Budget-conscious? The Snapsafe Rod Dehumidifier is your best ally. It's affordable, effective, and efficient, making it a no-brainer for those wanting to keep their wallet as dry as their safe.
What makes it so great? Well, the Snapsafe Rod works on the same principle as other rod dehumidifiers. It warms the air in your safe, reducing the likelihood of condensation. This simple but effective approach keeps your guns safe from rust and damage.
Where the Snapsafe Rod really stands out is its price point. It offers a balance of affordability and performance that is hard to beat. This means you can protect your prized firearms without straining your wallet. Score!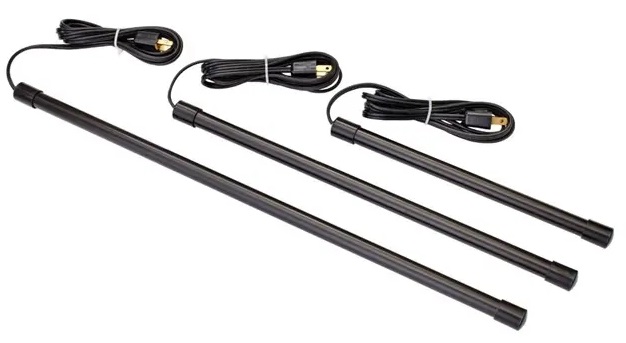 Despite its budget-friendly price, the Snapsafe Rod doesn't skimp on quality. It's durably built to provide long-lasting service. You can be confident this is a dehumidifier that won't let you down.
Its easy installation also deserves a mention. The Snapsafe Rod comes with mounting brackets, making setup a breeze. Just choose your spot, install it, and let it get to work.
And let's not forget its low power consumption. This dehumidifier doesn't just save you money upfront—it also keeps your electricity costs low.
Pros
Budget-friendly price
Low power consumption
Easy to mount inside your safe with the included brackets
Works silently
Cons
It must be plugged into a power source to operate
Doesn't collect moisture
Scores: 4.5 /5
What customers say
"I bought this to install in my Liberty Safe. I didn't see any signs of moisture, but I had that smell from the fabric liner that seemed to be getting worst. After 2-weeks of having this Rod installed the smell leveled off. I installed a Hydrometer and my immediate reading was 58% humidity.

Now it's stabled out at a little over 49%. I installed it along the bottom front of my door opening. I had to add an extension cord to make it reach the outlet in the back of the safe, but it was an easy, straight forward install."

– Larry L. Jordan
Our Key Takeaways
Choosing a dehumidifier for your gun safe isn't just about protecting your firearms; it's about peace of mind. It's knowing that no matter the weather outside, your guns are safe from rust and corrosion.
Whether you're pinching pennies or splurging on your collection, there's a dehumidifier on our list for you. Remember, your guns are an investment. Protect them with the best dehumidifier that suits your needs and fits your budget. 
Last update on 2023-09-08 / Images from Amazon Product API