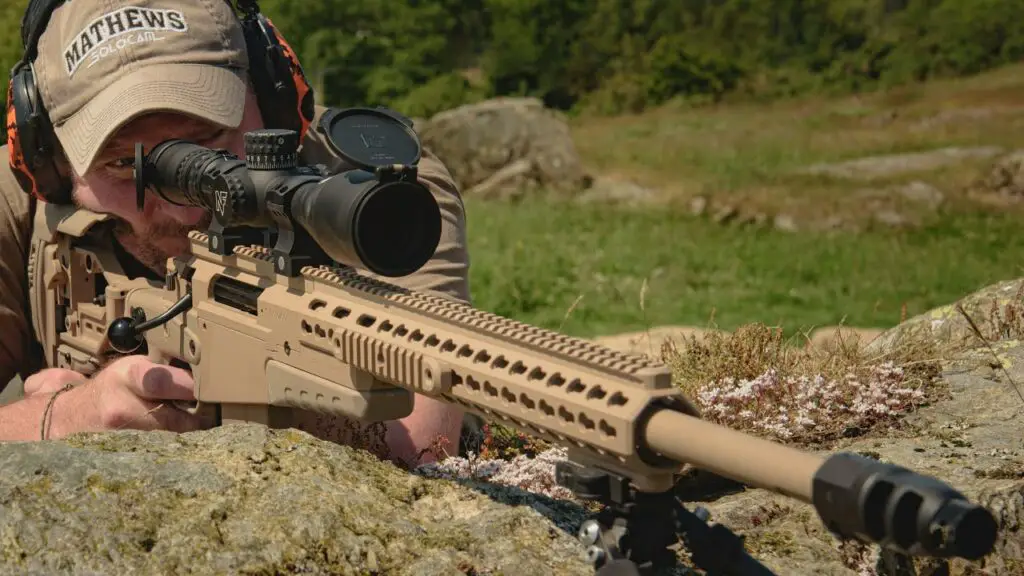 Hey there, riflescope enthusiasts! We're stoked you're here because we've got a treat for you: a rundown on the best 338 Lapua scopes on the market in 2023. Whether you're an experienced shooter or just starting out, we've got you covered.
Table of Contents
A Quick Look at the .338 Lapua Magnum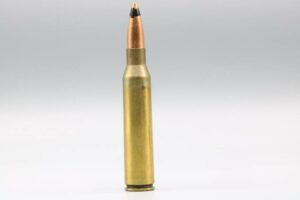 But before we dive into the world of scopes, let's briefly chat about the .338 Lapua Magnum. This rifle cartridge is the real deal. Its long-range precision is legendary, perfect for those hunting trips or target shooting escapades. Of course, a superior cartridge deserves an equally fantastic riflescope, right? Well, that's where we come in.
How to Choose the Best 338 Lapua Scope
Now, onto the nitty-gritty. There are a few key things to consider when choosing your perfect 338 Lapua scope.
Magnification Range
The right magnification range can make or break your shooting experience. If you're planning on making long-range shots (like really, really long-range), you'll want a scope with a higher magnification. This will allow you to zoom in on your target and ensure precise accuracy. However, if your shooting range is generally shorter, a scope with a lower magnification might be better – and easier on your wallet. It's all about finding that sweet spot that suits your shooting range.
Reticle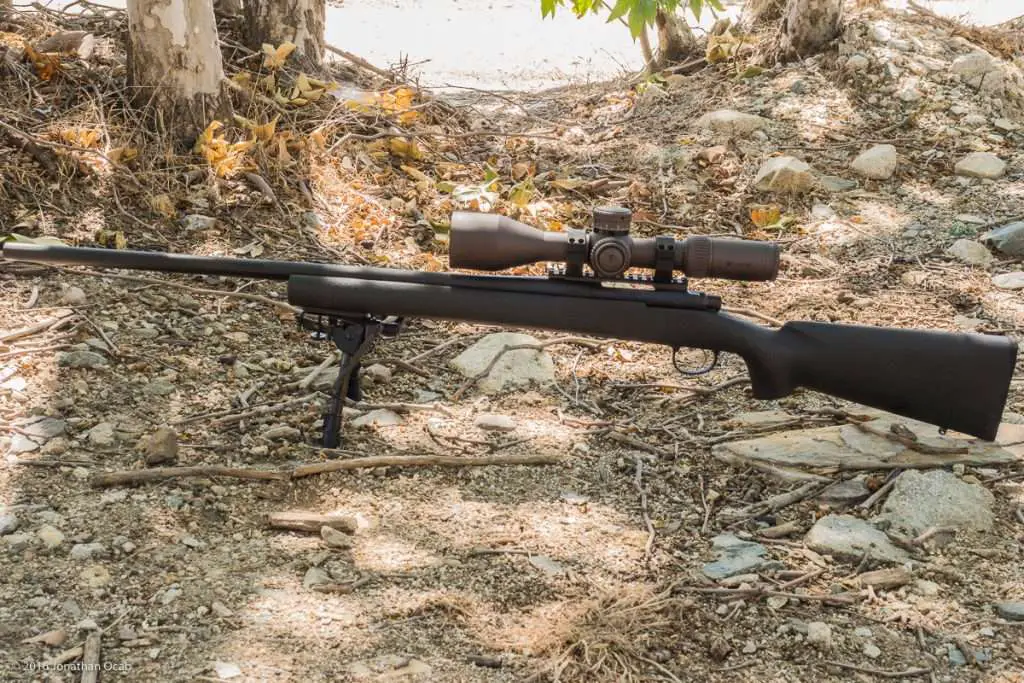 Different scopes have different types of reticles, such as duplex, BDC (bullet drop compensator), and Mil-dot. Duplex reticles are straightforward and great for quick target acquisition, making them perfect for beginners or hunters.
BDC and Mil-dot reticles, on the other hand, are ideal for long-range shooting as they account for bullet drop over distance. Consider your usual shooting scenario, your comfort, and preference when choosing the type of reticle.
Glass Clarity and Material Quality
Crisp, clear images are the lifeline of long-range shooting, and the quality of the scope's glass plays a huge role in that. Better quality glass will give you a sharper and brighter image, even in low light conditions, and won't distort the image when at maximum magnification.
Also, consider the material of the scope. A scope made with durable materials can better withstand the recoil of the .338 Lapua Magnum and last longer.
Adjustment Knobs
Scopes come with knobs that allow you to adjust the reticle for elevation and windage. The best scopes have knobs that are easy to manipulate, even with gloved hands, and provide a tactile or audible click for each adjustment. This lets you make precise adjustments without having to second-guess if the knob has turned or not.
5 Best 338 Lapua Scopes
Ready for the main event? Here we go!
Best Overall: Vortex Razor HD Gen II First Focal Plane Riflescope
The Vortex Razor HD FFP Gen II comes in 3-18×50 and 4.5-27×56 variants, and both guarantee unparalleled accuracy at close to long ranges. We love how this 34 mm single-piece aircraft-grade aluminum tube delivers excellent performance even under extreme use and bad weather. And since this scope is designed for precision shooting, you can expect a reticle that offers easy spotting and ranging, as well as wind drop compensation and corrections.
On the flip side, it's a bit on the hefty side, and its premium features come with a premium price tag.
Pros
Comes with Vortex VIP warranty
Glass-etched and illuminated reticle
Shockproof, waterproof, and fog proof
Audible and tactile turret clicks
Cons
Heavy and bulky
Expensive
Comes with low-quality lens covers
What Customers Say
Fantastic scope and fantastic glass and an excellent price (but it is heavy!, VERY heavy) but I knew this going in. This will be used on a PRS gun that is heavy any way so in this case that's not a negative. In my mind, this is not a hunting optic. Clicks and all adjustments seem spot on, Locking windage, elevation, and illumination.

Jon D.
I really like the controls. They are well thought out. The reticle and the optics are fantastic. Only downside is the weight, but it feels like you could use it as a sledge hammer without damaging it!

John Embrey
Best 338 Lapua Scope for Hunting: Nightforce ATACR
The NightForce ATACR F1 riflescope guarantees precision and repeatability so it's one of our go-to scopes for any long-range application like Precision Rifle Shooting competitions, or extreme long range shooting.
This optic offers an incredible field of view across its 7-35x magnification range, so engaging and identifying targets will be easy peasy, mac and cheesy. Its super durable NXS titanium spring also delivers smooth windage and elevation adjustments. However, it's not the most budget-friendly option available.
Pros
Solid construction
Extra-low dispersion glass
Smooth operation
With zero stops feature
Cons
Very expensive
Small exit pupil at max magnification
Heavy
What Customers Say
This is my second NightForce scope. Nightforce makes an absolutely amazing product. None Better! The optics are amazing, the lighted reticle is great for early morning or late evening shots, and the Zero Stop feature is an engineering masterpiece.

David Feinberg
The quality of this scope is really second to none, the feel is amazing, the affirmative clicks on the dials is what you would want and expect, the glass quality is fantastic and clear. The only complaint I have is the exit pupil is pretty small at 35x magnification, this is somewhat expected, however I was hoping it would be better give the insane price tag.

Mark T
Best 338 Lapua Scope for Precision Shooting: Leupold Mark 5HD
When the sun goes down but you haven't had enough, who you gotta call? The Leupold Mark 5HD Riflescope!
This bad boy lets you shoot from dusk 'til dawn with Leupold's proprietary Twilight Max HD Light Management System that guarantees edge-to-edge image clarity no matter how low the light is.
We're impressed with how the images remain razor-sharp and clear even on the highest magnification setting. You definitely get what you pay for. It weighs less than other scopes so you'll be comfortable throughout your hunt or your shooting practice. Windage and elevation adjustments are also made easy, thanks to low profile but reliable dials.
However, it may take a bit of time to get used to the advanced features.
Pros
Lightweight
Waterproof, fog proof, shockproof
M5C3 Turrets with visual and tactile revolution indicators
What Customers Say
What else is there to say about it. Awesome scope, very lightweight compared to the competition. Very firm clicks on the dials and the glass quality is crazy clear. The CCH reticle is a bit busy when I started to use it, but now I really like the small gap in the hash marks. Takes a bit getting used to but now I've trained myself to focus on it. Works for me.

Suman Palit
This scope is amazing. I just used it this past weekend while I was doing barrel break in for my rifle. I have another rifle with a different scope (cheaper). The difference is like night and day. Leupold Mark 5 is awesome with very clear and crisp image – definitely worth the money. I am trying to figure out how I can get another one to replace the other cheap scope (if one can say $600 scope is cheap) I have.

Sakir
Best 338 Lapua Scope on a Budget: Vortex Viper PST First Focal Plane Riflescope
Now here comes our best 338 Lapua scope pick that won't empty your bank account – the Vortex Viper PST FFP. It features an illuminated reticle, anti-reflective lens coating, and adjustable parallax. Its reticle is equipped with detailed hold points, 1/4 MOA click adjustments,and 10 brightness levels with off positions between each setting. That's why it's perfect for long-distance shooting.
The Vortex Viper PST Gen II is also constructed from aircraft-grade aluminum with a low-glare matte black hard anodized finish, so it's durable and shockproof. 
However, we were a bit disappointed with how it's not quite as durable as our other options. Though overall, it's still a solid pick for the price.
Pros
Lifetime warranty
Waterproof, shockproof, fog proof
Fast focus eyepiece
High-quality glass
Cons
Exposed turrets
It's heavy
Average durability
What Customers Say
25 MOA turrets, Zero Stop, Lifetime Warranty…all the features I want at a competitive price point. There are similar scopes available with comparable features, but to me, no other manufacturer has an FFP reticle this good at this price point. Very happy with this purchase.

Fanch
It's a good FFP SCOPE for the price. It doesn't have the quality of glass or reticle that my 5×25 Kahles but it cost 75% less. I love FFP scopes and this one is built solid and has a lifetime warranty. I am certain I will be happy with this scope for shooting coyotes with but it may fall short shooting PRS TARGETS at 1200 yards.

B. McLauchlin
Steiner T5Xi Tactical Rifle Scope
The Steiner T5Xi Tactical Riflescope features the 3-Gun Tactical Reticle that's designed to perform at both precision competitions and Close Quarter Battle scenarios. This reticle is equipped with windage and holdover lines, as well as an extended illumination area.
The scope has a 34mm main tube to give space for its low-profile and capped turrets. It also allows you to easily keep track of your adjustments, thanks to its second rotation indicator. The T5Xi is proven to survive combat that's why it's trusted by most military and law enforcement personnel.
However for this price point, we feel like Steiner can do a better job with the adjustment knobs and make them less stiff.
Pros
Transferable lifetime warranty
Waterproof, Fog proof, Shockproof
Angled magnification ring
What Customers Say
Bought this a year ago to top off a TRG42. It has taken the recoil well, never lost a zero, even after a couple of hard hits and drops. The reticle is one of the best general-use reticles there is, and my personal favorite (bought an XTR with the same for other rifles). The clarity is as good as any except maybe a PMII or 624i, and the construction is better than I expected.

Jackson
This product is highly recommended. The overall quality but the glass is absolutely superior. Additionally, the reticle and magnificent will help quickly acquire the target at any distance.

Phillip Giles, Jr.
Our Key Takeaways
So, there you have it! Our top picks for the best 338 Lapua scopes. Whatever your shooting style or budget, there's a scope on this list for you. Remember, the best scope is the one that fits your needs the best. Happy shooting, folks!
Last update on 2023-09-08 / Images from Amazon Product API