10 Best Places to Buy Guns Online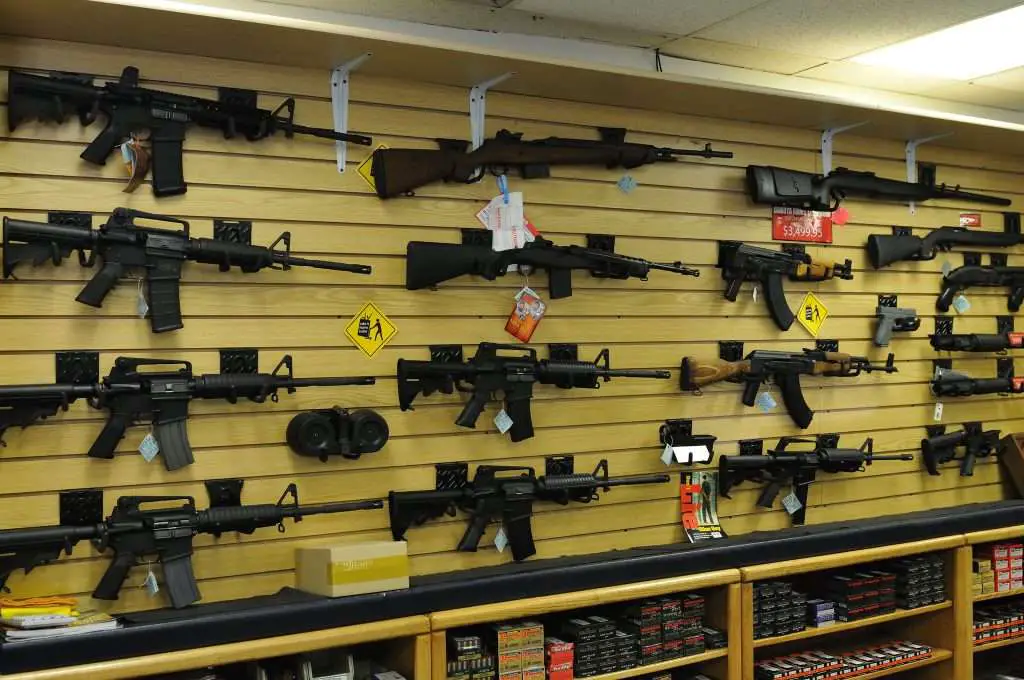 Want to buy a new gun but don't have time to visit the gun shop? Purchase firearms online! Scared of getting illegal firearms from unauthorized retailers online? We've got you covered! After reading this article, you can have worry-free firearm shopping from the safest and the best places to buy guns online.
Best Places to Buy Guns Online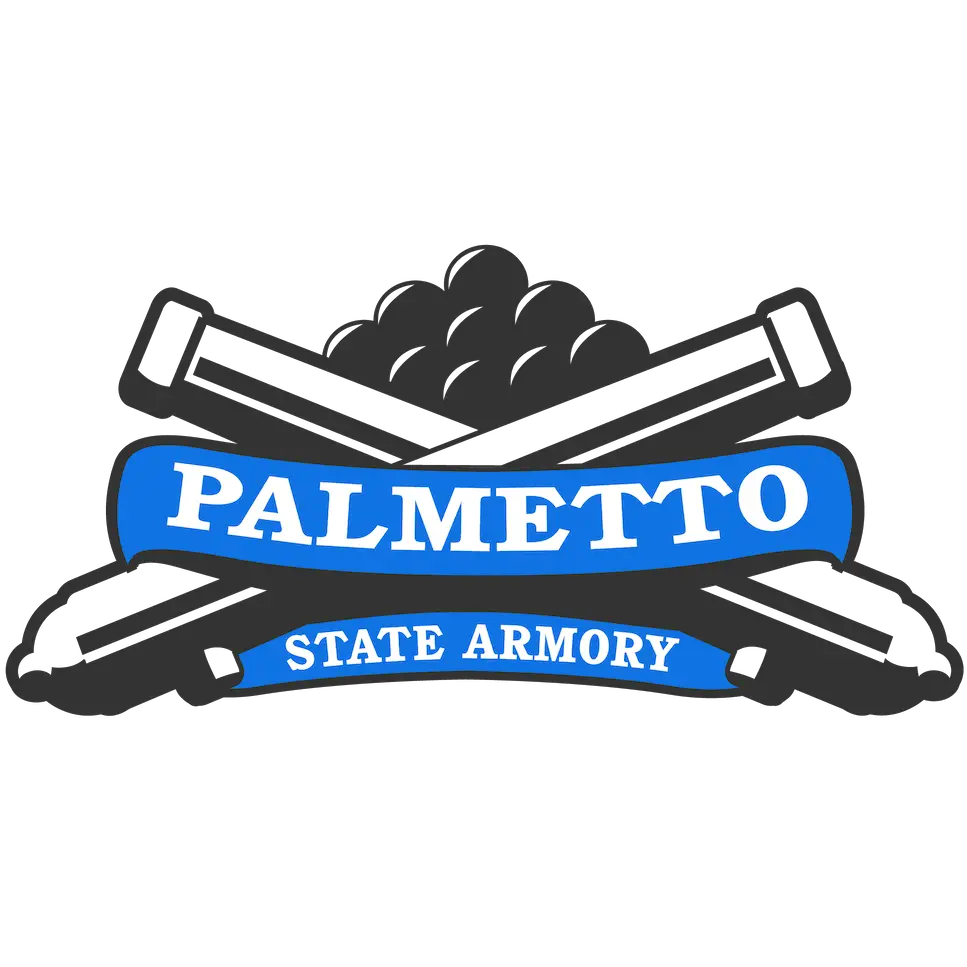 PSA manufactures its own custom AR-15 which is a favorite heavy-duty choice among rifle owners and its pistol caliber carbine which offers excellent performance in competitions. These firearms are made with "above mil-spec standards in the areas of weight, durability, aesthetics and ergonomics." In addition, PSA produces reliable custom optics for all kinds of platforms.
The PSA website also offers a wide range of affordable firearms, ammo, optics, uppers, lowers, and magazines. They offer daily deals, promotions, and rebates as well.
Brownells: Best Parts and Accessories

Brownells started as a gunsmithing and guns supply business. Now its website has one of the largest selections of firearms, gun parts, ammo, reloading gear, optics, mounting accessories, gun maintenance tools, emergency tools, survival supplies, and, of course, gunsmithing supplies. 
Aside from amazing deals on their products, Brownell's guarantees unparalleled customer service and aims for satisfaction from every purchase. Their website is designed so their clients can conveniently shop by product type, schematics, or manufacturer.

Started as a local depot store and evolved into a one-stop-shop for sporting goods, Kentucky Gun Company (Kygunco) takes pride in its huge selection of products from rifles, shotguns, handguns, ammunition, and knives, to archery gear for competitive prices.
The Kygunco website has a Firearm Finder and a Browse by Caliber feature, so you can shop (or window-shop) conveniently.
Kygunco also runs an indoor gun range that's "equipped with full arsenals and firearms, including fully automatic machine guns, shotguns, rifles, handguns, and more."
Guns.com: Best for Used Guns

Aside from being an authorized distributor of guns, gun parts, ammo, shooting accessories, and shooting apparel, Guns.com is also an online marketplace for those who want to sell their guns and those who want to buy used ones.
What's great about this website is they help you with the paperwork needed in the gun-buying process. They also prioritize getting the product from the local gun store near you. Plus, all of their partner gun shops have legitimate Federal Firearms Licenses (FFL).
Guns.com also have seasonal 'free shipping' offers for specific gun brands, so check their site from time to time.
GunBroker: Best for Rare Firearms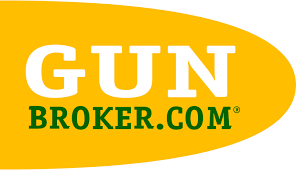 GunBroker is known for its auction of rare firearms and accessories. Its website has resources on how to bid on and buy auctioned guns. Those who want to sell their used guns are also welcome. If you're interested in one of the items in their Showcase or Charity Listings, place your bid immediately and check it often so you can increase the bid in case someone bids higher than you. We suggest you make a bid equal to the seller's price criteria for higher chances of winning. Note that you'd need to be a registered user of GunBroker first before you can buy or sell firearms.
You can also find new firearms, gun parts, shooting gear, and hunting gear on their website.
Euro Optic: Best for Precision Rifles

Euro Optic is a famous shop for rifle scopes, binoculars, rangefinders, and optics accessories. But it's also one of the best places where you can score rare precision rifles, rifle stocks, chassis, ammo, and precision-shooting accessories. They have a wide selection of rifles, from Accuracy International, Christensen Arms, Daniel Defense, Sauer, to Tikka rifles. 
Euro Optic also allows you to return unused items within 15 days from date of purchase and get the full price back. Plus you don't have to pay for the shipping fee if your total purchase is above $250.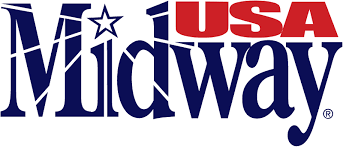 What started as a small gun store in Columbia, Missouri is now home to 200,000 shooting, hunting, fishing, camping, and survival supplies online. MidwayUSA distributes their orders with customer satisfaction and fast but secure shipping in mind.
MidwayUSA also offers rebates on specific products so look out for those if you want to make the most value out of your hard-earned money.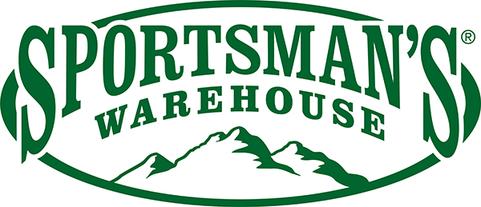 Sportsman's Warehouse is a store where you can get hunting, fishing, camping, recreational shooting & outdoor gear. Aside from their online shop, they also have 126 branches spread over 29 states across the US. 
If you're looking for a popular firearm model, they most probably have it in stock (they always do!). Sportsman's Warehouse is also one of the first shooting goods stores to have the latest firearms in stock.

Gritr Sports is another shop where you can score the latest firearms, optics, shooting accessories, suppressors, ammo, and more! They also have the Cash for Guns program where they buy your used gun for a great price or you can choose to trade it with a new one. 
If it's your first time buying a gun online, Gritr Sports has a professional staff ready to assist you through chat, email, or phone call.
Gritr Sports also offers a layaway program for in-store purchases above $300.

Armslist is an online firearms marketplace where you can buy and sell guns. Armslist serves as a channel where gun buyers and sellers can contact each other for possible face-to-face transactions. You'd have to create an account to do so. Once you're registered, you can choose to upgrade your account to a premium one for more benefits. If you're a vendor, the subscription fee is higher than a premium personal account.
Their website also features first-hand reviews of firearms and shooting gear available in their products list.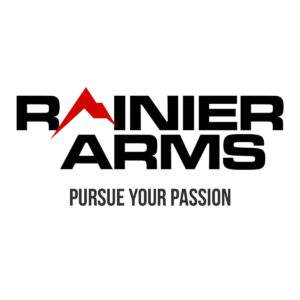 Rainier Arms guarantees that they personally use every product that they sell. If you're looking for high-end tactical rifles, shotguns, and handguns, this shop has it all. You can also find the latest optics, gun parts, and accessories.
Rainier Arms makes sure that customers get value for every product, especially their very own barrels made for different calibers. They offer a 100% money back guarantee within 90 days of purchase on their barrels.
FAQs
How to Buy Guns Online?
Step 1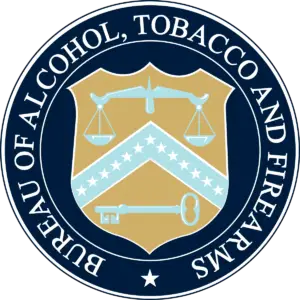 Check the federal and state requirements for purchasing a firearm because not all states have the same requirements. That is definitely true when it comes to magazine capacity but can extend to safety features too!
Step 2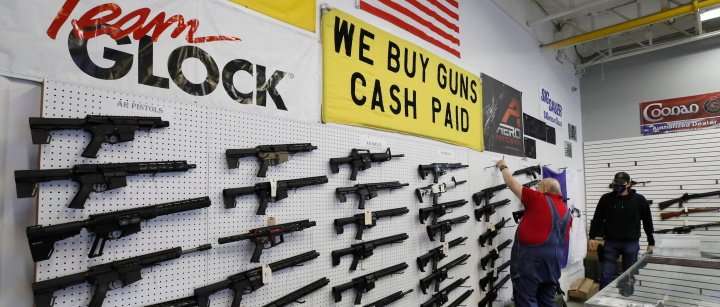 Find an FFL dealer near you and ask if they would serve as a recipient for your purchase. They have to agree to the transfer and will likely charge you for processing it. Under Federal Gun Laws, you can only purchase a firearm from a dealer with an FFL involved, so they'll be the one handling the transfer process.
Step 3
Choose your firearm from a trusted website (check out our list above). Before completing a purchase, the online store will ask for a copy of the gun dealer's FFL if they don't have one yet. Most dealers will send a copy of their FFL directly to the online shop. 
Once your purchase is complete, the online store will ship your gun (once in stock) to your chosen FFL and inform you once it's ready for pickup.
Step 4
Once your firearm is available at the local FFL, bring a government-issued photo ID with your picture and current address for verification purposes. Be ready for a background check and to fill out an ATF form 4473 upon arrival at the store. 
Can you buy real guns on Amazon?
No, Amazon isn't licensed to sell real firearms.
What is the most accurate site for a firearm?
All of the sites we listed above are all reliable so choose only from them.
Where is it easiest to buy a gun?
If you can find what you want locally, that's often the best place to check the fit of a gun and purchase it quickly. But if a great price, better selection, or shopping in your PJs are must-haves, it's hard to beat the convenience of online shopping. You simply pick up your firearm once it arrives at the local gun dealer. Some online shops (like Guns.com) even process the paperwork for you.